'It Gets Better' may be harmful: study
Methods to combat LGB teen stress examined in new report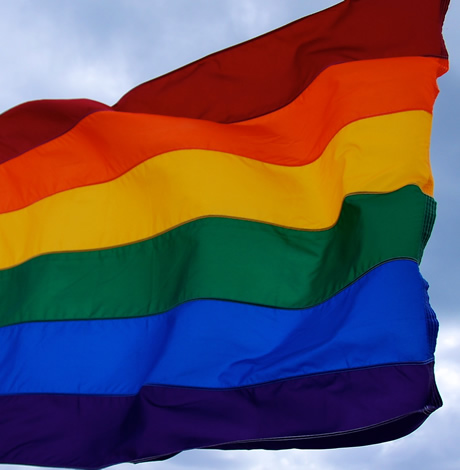 NEW YORK — A new study from the University of Arizona finds that the message of the "It Gets Better" video series, started in 2010 to combat LGBT teen suicide, may not be effective, New Now Next and other outlets report.
The video series, in which LGBT people from all walks of life assure viewers their lives will improve in time, may do more harm than good according to Russell Toomey, a University of Arizona professor whose team examined profiles of 245 LGB young adults to see how they coped with sexual-minority stress during adolescence, New Now Next reports.
Three common strategies emerged: Cognitive strategies (the "It Gets Better" approach), alternative-seeking strategies (changing social circles or schools), and "LGB-specific" strategies (joining a gay-straight alliance).
Young people who sought out LGB-specific strategies reported better psychosocial adjustment and were more likely to graduate high school. Cognitive and alternative-seeking strategies were associated with poorer adjustment, higher incidents of depression and lower self-esteem. Alternative-seeking strategies were even linked to lower likelihood of finishing high school, New Now Next reports.
Toomey's findings, based on data from San Francisco State University's Family Acceptance Project, will be published in the Journal of Homosexuality.
FDA guidance eases blood donation restrictions for gay, bi men
Sen. Tammy Baldwin, Congressional LGBTQ+ Equality Caucus, LGBTQ groups celebrate new FDA proposal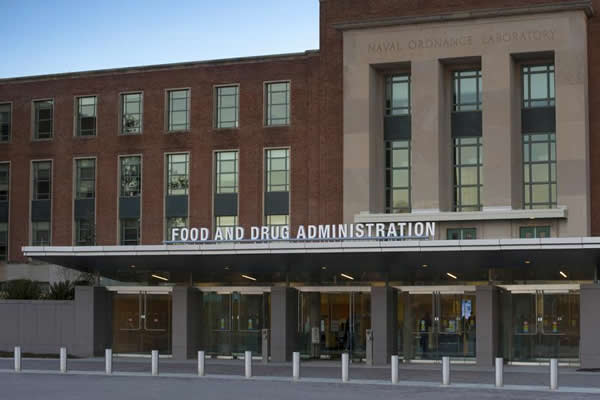 The U.S. Food and Drug Administration (FDA) introduced a proposed change to its blood donation guidelines on Friday that would ease restrictions for gay and bisexual men.
The FDA notes the proposal, news of which was first reported in November, would bring U.S. policies in alignment with those in place in countries like the U.K. and Canada. The agency is expected to formally adopt the new guidelines after a public comment period.
The move follows criticism from LGBTQ groups and organizations like the American Medical Association (AMA) that have long argued the current policy is homophobic and based on an outdated understanding of the risks associated with blood donation by men who have sex with men.
As the AMA wrote of the current policy: "a man who has protected sex with another man in the three months prior to a blood donation cannot be a donor, but a man or woman who has unprotected sex with multiple partners of the opposite sex over the same time period remains eligible."
The FDA's proposal would lift the mandatory three-month deferral period for some men who have sex with men and instead use a "gender-inclusive, individual risk-based questions relevant to HIV risk."
Potential donors would be asked for information about their sexual history over the past three months. Respondents who indicate they have had sex with one or more new sexual partners would then be asked whether they have had anal sex during this period. Those who answer "yes" would be deferred from blood donation.
Axios noted that as of this morning, about 20 percent of the country's community blood centers have a one-day supply or less, while the FDA's broadened eligibility criteria would increase the annual blood supply by two to four percent, citing data from America's Blood Centers' daily tracker and the Williams Institute.
U.S. Sen. Tammy Baldwin (D-Wis.) issued a statement celebrating the FDA's proposal. "As I have long advocated for, this blood donation policy takes a step forward and is better rooted in the most up-to-date science with a focus on individual risk factors, not outdated stigmas that effectively ban gay and bisexual men," she said.
Baldwin has repeatedly urged the agency to revisit its blood donation policy over the years, including by corralling support from other members of Congress to cosign letters to the FDA in 2014 and 2016, raising the issue again in 2020 as the COVID-19 pandemic exacerbated shortages in the blood supply.
The Congressional LGBTQ+ Equality Caucus also acknowledged the move in a statement by its chair, Rep. Mark Pocan (D-Wis.): "I am glad the FDA is finally moving toward an individual risk-based assessment model, but recognize, based on existing reporting, that many LGBTQI+ people may still be barred from donating," he said. "I look forward to taking a closer look at the proposed guidelines once they are published and working with the FDA to ensure that any unnecessary barriers are removed."
Several LGBTQ groups also issued statements celebrating the FDA's new guidance.
"These changes are 40-plus years in the making, and are a tremendous leap forward toward elevating science over stigma," said GLAAD President Sarah Kate Ellis. "GLAAD and leading medical experts have long been advocating for guidelines that see and treat LGBTQ people the same as any other person, including as potential donors who want to help others."
"This new policy removes a decades-long barrier for many in our community – and there is more to do to ensure gay, bisexual and transgender people are no longer unfairly stigmatized when they try to donate blood," Human Rights Campaign President Kelley Robinson said. "The assessment criteria have flaws, focusing excessively, for instance, on the number of partners a potential donor has instead of just on new partners," she added.
Carl Schmid, executive director of the HIV+ Hepatitis Policy Institute, said: "While this long-overdue change is being made based on the science and the facts, which have been clear for years, it is the result of the leadership of the Biden administration that continues to tear down discriminatory government policies."
Global HIV vaccine trial ends in disappointment
Experimental vaccine called safe but ineffective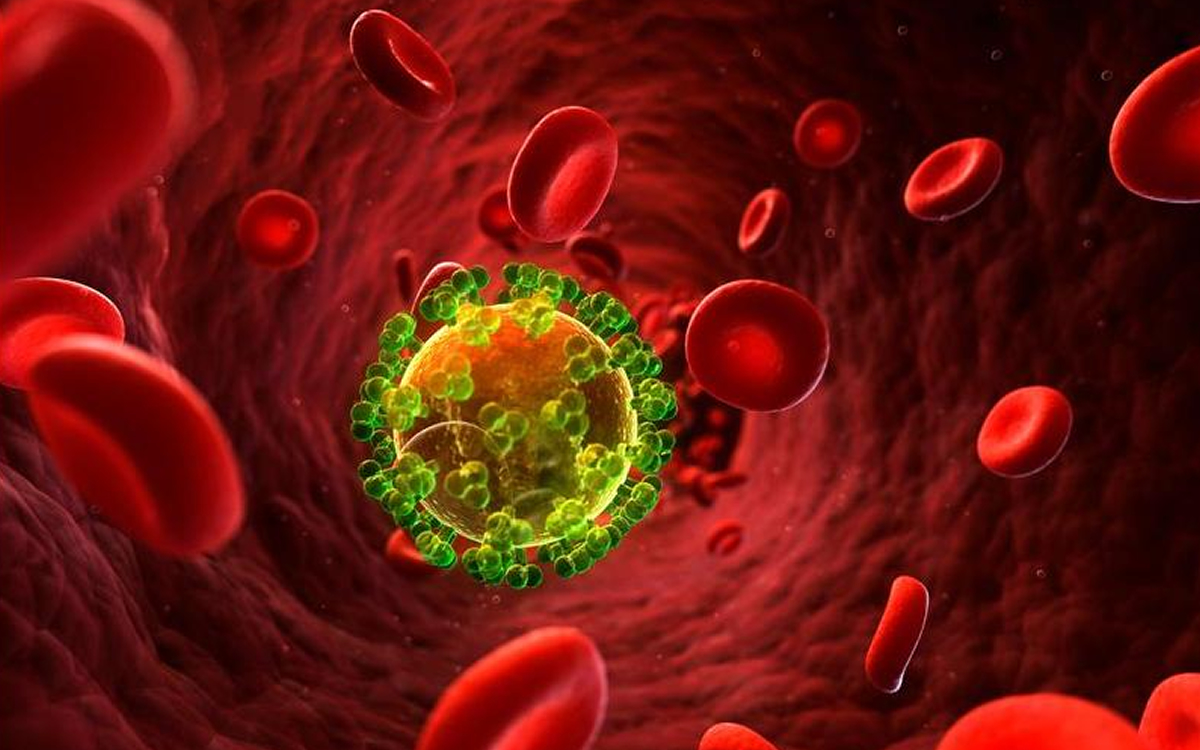 A worldwide clinical trial of an experimental HIV vaccine involving 3,900 volunteer men who have sex with men and transgender people that some researchers were hopeful would finally result in an effective HIV vaccine was found to be safe but ineffective in preventing HIV infection.
According to a Jan. 18 statement released by the U.S. National Institute of Allergy and Infectious Diseases, which partially funded and helped organize the trial, the vaccine trial is being discontinued and participants were being notified of the findings, with further analysis of the study data planned.
The NIAID statement says the Janssen pharmaceutical company developed the experimental vaccine based on what researchers call "mosaic" immunogens or vaccine components featuring elements of multiple HIV subtypes. It says the goal was to induce immune responses against a wide variety of global HIV strains.
The statement says the investigational vaccine regimen consisted of four injections over a period of one year for the volunteers, who were based in the U.S., Latin America, and Europe. It says an independent data and safety monitoring board, referred to as DSMB, analyzed the data obtained from the vaccine trial, which began in 2019.
"In its scheduled data review, the DSMB determined there were no safety issues with the experimental vaccine regimen," the statement says. "However, the number of HIV infections were equivalent between the vaccine and placebo arms of the study," the statement continues. "During the clinical trial, all participants were offered comprehensive HIV prevention tools, including pre-exposure prophylaxis or PrEP," it says.
"Study staff ensured that participants who acquired HIV during the trial were promptly referred for medical care and treatment," according to the NIAID statement.
The NIAID study findings prompted the United Nations Program on HIV/AIDS, known as UNAIDS, to issue its own statement this week calling for the aggressive deployment of existing HIV prevention and treatment options as efforts to develop a vaccine continue.
"The disappointment of the vaccine trial further underlies the importance of rolling out available HIV treatment and prevention innovations, including oral PrEP, long acting injectables and the vaginal ring," UNAIDS Executive Director Winnie Byanyima said in the UNAIDS statement.
"The research for a vaccine must continue, but it's important to remember that despite this setback the world can still end AIDS by 2030 by delivering all the proven prevention and treatment options to all people who need them," she said.
"Global research efforts into vaccines and a cure must carry on," the UNAIDS statement says. "At the same time, the world cannot wait for, or depend on, a vaccine or cure. The end of AIDS by 2030, as promised, is still possible, but leaders have no time to wait."
An organization called the Global Advocacy for HIV Prevention, which keeps track of HIV vaccine studies, shows on its website that at least a dozen other HIV experimental vaccine trials are currently taking place in the U.S., Latin American, Europe, and Africa. Two of them in the U.S. are being sponsored by the Bill and Melinda Gates Foundation, the website shows.
Biden outlines plan to renew fight against HIV/AIDS ahead of World AIDS Day
More than 38 million people around the world live with HIV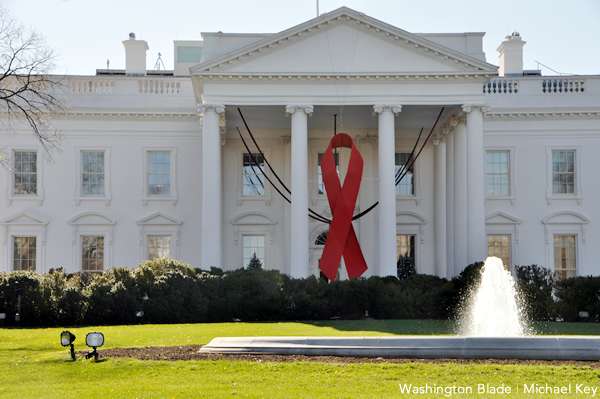 President Joe Biden detailed how his administration plans to improve the lives and health outcomes for people living with HIV/AIDS while strengthening treatment and prevention efforts at home and abroad in a statement published Wednesday on the eve of World AIDS Day.
Proposed healthcare reforms on the domestic agenda included improving access to lifesaving treatments, broadening the use of preexposure prophylaxis (PrEP) to reduce the rate of new infections, and strengthening efforts to reduce stigma associated with the disease. Biden noted his request for $850 million from Congress to fund these initiatives.
Policy wise, he highlighted the administration's pressure on the Armed Forces to sunset rules prohibiting deployments and commissions for servicemembers with HIV, and on state legislatures to repeal HIV criminalization statutes used to prosecute people for exposing others to HIV.
Internationally, the president said, "My administration has also pledged up to $6 billion to the Seventh Replenishment of the Global Fund to Fight AIDS, Tuberculosis, and Malaria — an initiative that has saved an estimated 50 million lives to date." He called on other countries to match the pledge "so we can together deliver on the promise of health and well-being for millions around the world."
"World AIDS Day presents an opportunity to renew America's commitments to fighting the disease," Biden said, while also acknowledging the tremendous progress in science, medicine, public health, and other arenas that have made the prospect of an end to AIDS and the worldwide transmission of HIV achievable. "At the same time, while these advancements have saved so many lives, they also exposed longstanding racial and gender-based disparities in access to prevention and care."
"For the more than 38 million people around the world now living with HIV — especially members of the LGBTQI+ community, communities of color, women, and girls — a diagnosis is still life-altering," Biden said. "We can do better."
"As we today honor the 700,000 Americans and 40 million lives lost worldwide to AIDS-related illnesses over the years, we have new hope in our hearts," the president's statement concludes. "We finally have the scientific understanding, treatments, and tools to build an AIDS-free future where everyone — no matter who they are, where they come from, or whom they love — can get the care and respect they deserve."
The full statement is available here.