The uncomfortable ride to progress
Understanding privilege and diversity in a changing culture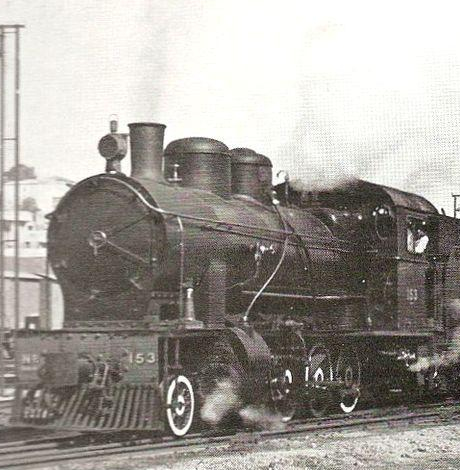 What if I told you that a train was pulling into the station that would take you to a destination that possessed all the resources you needed to be wealthy, to find true love, to live a long and fulfilling life⎯you'd run to make that train wouldn't you?  But what If I also told you that the ride was long, you would not have a seat, the cars were hot and crowded, there would be no food or drink, etc. ⎯would you still get on? Would you stay the course to reap the reward at the end? In other words, how uncomfortable of a ride would you be willing to endure in order to reach a better destination?
Athletes learn very early in their careers that most of their days will be filled with doing things that make them uncomfortable. But they adapt, and get comfortable with the idea of being uncomfortable. They are called upon to confront issues beyond the scope of sports, and learn to stand by their actions and very publically live their truth.
Most members of society never face that type of scrutiny. They form opinions, and very often compartmentalize their views and beliefs in ways that are comfortable, and often contradictory. Many share these opinions on social media, but beyond Facebook posts or Tweets, how are we actually held accountable for what we believe, or the consequences for acting on those beliefs?
The problem is that we have become a society that fights for our own, and if a particular fight doesn't directly impact us, we do not think to fight it. If I am a wealthy woman on the Upper East Side of Manhattan, why bother caring about what happened in Ferguson, Missouri? If I am a straight man in corporate America, why should I expend my time and resources to help the LGBTQ community?
This mindset is what has led to the terms "privilege" and "entitlement" being thrown around so much these days. If you want to know the meaning of privilege, I would say that if you possess the rights that you would expect to have in a democracy, then you have privilege. Don't get me wrong; I believe that there is no shame in having privilege — you are either born with it or you're not. However, if you take your privilege for granted, and become complacent in your own comfort, doing nothing to help those without it, that is when you become entitled.
I believe that sports are yet another glaring example of our entitlement. The sports industry is one of the most profitable and powerful in this country. Sports have always been a way to engage and unite people, but to what end? As a player, when you are offered a scholarship or contract, you develop a sense of loyalty to your teammates, your university, the city you play for ⎯ you devote yourself to them. Now undoubtedly, the fans pledge that same loyalty back to your team, but do they pledge it to you? Do they care where you come from, your stance on social issues, what your political affiliations are? Would they support you if you spoke out on an issue that made them uncomfortable?   Moreover, are they cheering for their team to win, but supporting laws and societal norms that continue to marginalize the majority of the players that comprise the team?
Let's look at the universities that make the most money in college sports. The top five grossing universities are Texas A&M ($192.6 million), University of Texas ($183.5 million), Ohio State University ($167.2 million), University of Michigan ($152.5 million), and University of Alabama ($148.9 million).  In fact, across the country, if you look at college football alone, $3.5 billion is generated annually by these disproportionally Black teams. I say disproportionally because when you look at the data, you quickly begin to see a pattern. In 2012, only 14 percent of undergraduates were Black. In a 2013 University of Pennsylvania study, a mere 2.8 percent of full-time degree-seeking undergraduates were Black men. Now, let's have a look at the number of Black players on the football teams. Black men account for an average of 57 percent of college football teams across the country, while at certain universities, that percentage reaches far higher. The 2016-2017 basketball team at the University of Kentucky has a roster that is 80 percent Black. These universities are raking in money from the students on their teams, while these "amateur" players see almost none of it.  In fact, many of these players have to scramble to find money for housing, books and food.
Consider how many people attend and watch these games, surrounded by people who look like them, think like them, live like them. This is a culture we created over time, where Black people can entertain our country and people can enjoy the entertainment, but never actually have to interact with them, let alone consider their views or their experiences. So when do we become accountable for our entitlement, and make changes that will begin to unite and engage us beyond the sports arena or entertainment?
As both the idea and the reality of diversity continue to expand in our country, we all need to catch up, or we will get left behind.
So, what if we all started to stand up for diversity — not out of moral obligation, but because we took a look at what it means for the bottom lines of the corporations and teams that we value so dearly. We need to begin to think of diversity as a competitive advantage. Whether we are examining a Fortune 500 company or a Big Ten football team, one constant is that the future lies with a new generation of talent. This is a generation of transparency, of people living their truths, one that sees the spectrum of color, that is comfortable with gender equality. The message of this generation is no longer 'tolerance' of diversity but rather, embracing it.
This spring, the Arizona Wildcats became the first NCAA football team to grant a scholarship to an openly gay football player. In fact, when My-King Johnson⎯a 6'4", 225 pound high school player with a 3.8 GPA⎯ told his recruiter, Wildcat's defensive line coach and former NFL player, Vince Amey that he was gay, Amey's response was simple, "Look, you are who you are, I am who I am, and I'm going to coach you the same way. I'm going to treat you the same way…You do what you do…When the players find out, especially my room, I'm going to tell (those) dudes: "look, you gotta have his back." ' " I applaud Amey and the Wildcats for making a decision to recruit Johnson.  However, I am still disheartened that his sexual preference remains a factor in the decision at all. But we must begin somewhere.
We have entered into a period of time where people want to prove discrimination does not exist by pretending that they do not see diversity. But I would argue that people do this because they do not want to be made to feel uncomfortable by actually having to confront it.
If you are reading this, and feeling uncomfortable, or maybe thinking that I am discriminating against you ⎯ but still reading ⎯ then first, let me thank you for proving my point, and second, GREAT, you're on the train — now the ride can begin.
Sean James is executive director of Sports & Entertainment for Pinnacle, and a former NFL player. Follow him on Twitter/ Instagram: seanjames23.
WaPo's disgusting effort to rehabilitate Marjorie Taylor Greene
We need to marginalize the haters, not normalize them
Washington Post reporter Paul Schwartzman, who is a good writer, is apparently trying to get us to change our view of the vile Marjorie Taylor Greene (R-Ga.). He also asked us to care about what former Rep. Madison Cawthorn (R-N.C.) is doing now. Last week he claimed Greene is adopting a more measured tone in Congress. Back in October he wrote, "What does Madison Cawthorn do now?" My thoughts on that were: Who gives a f—k?
Just last week, Greene tweeted about D.C., as reported by Petula Dvorak in the Post, "Washington, DC is a crime ridden hell hole." "Congress should revoke home rule. Our nation's Capital is an embarrassment." Greene also tweeted as recently as this past June calling for the end of Pride month, wildly claiming that straight people will become extinct — and claiming, with the usual dearth of evidence, that the Uvalde gunman was a "cross-dressing loner." Guess Schwartzman thinks that is a more measured tone. I am not sure why anyone would want to make Greene sound like anything other than the sick person she is. Doing so on the front page of the Post Style section is disgusting. 
I don't know if these topics are assigned to Schwartzman or if he comes up with them himself, either way the Post should be embarrassed to publish them. Greene said, as reported by CNN, "January 6 was just a riot at the Capitol and if you think about what our Declaration of Independence says, it says to overthrow tyrants." On the 2020 presidential election: "I proudly objected on Jan. 6," Greene said. "I would object again today because I know for a fact there was so much wrong in that election and I believe it was stolen. Do I know how? No, I don't know how." Not only is she vile, she is dumb, and based on that I don't know what it says about the people who vote for her. But the reality is the Post shouldn't be trying to give her any good press. She is as bad as Trump, Kanye West and all their cohorts. It makes one wonder if the Post and Schwartzman will soon find a way to say something positive about West.
Part of the problem in our country today is people trying to make the likes of Taylor Greene in any way acceptable — they are not. The next time Greene again says something outrageous, which of course she will, are Schwartzman and the Post going to apologize for this column? The better choice would have been not to write it, or publish it, in the first place. Who are the readers the Post thinks will care about this? Which of their readers are clamoring to read such a column? Again, it's not only the Post publishing stories like this, but they have made themselves an easy target.
Post columnists Erik Wemple and Dana Milbank have both written about how wrong the Post, and numerous other publications, got the election. How they followed the pack predicting a red wave and how Democrats, and President Biden, were all being set up to lose the Congress. I wrote about this in the Blade. Where are the apologies? Where have they been from any of the media, at least what people perceive as the liberal media — Washington Post, New York Times, Politico, MSNBC — that all got it wrong and not one of them has apologized to their readers or viewers for misleading them. 
It is getting harder and harder to find any media that isn't simply driven by ratings or clicks on their website. The Post has such outrageous headlines on their website for columns appearing in the print edition that you can't even find the column. Known as clickbait, it has taken over. The Post should remember they aren't the National Enquirer, but maybe that's their goal.
We need to marginalize the haters. We cannot normalize them if we want to save our country. That doesn't mean the Post and other publications shouldn't report on what they do, but it should be reporting, not trying to make them acceptable, which is what Schwartzman's column seems to be trying to do for Greene. The headline alone does that as on the front page; it reads "A different shade of Greene," and on the second page of the story continues, "Once a MAGA megaphone, now a more measured voice."
One must seriously question whom the Post thinks they are talking about.
Peter Rosenstein is a longtime LGBTQ rights and Democratic Party activist. He writes regularly for the Blade. 
Underfunded, undermined and unabashedly victorious in Brazil
Country's LGBTQ politicians are bringing diversity to democracy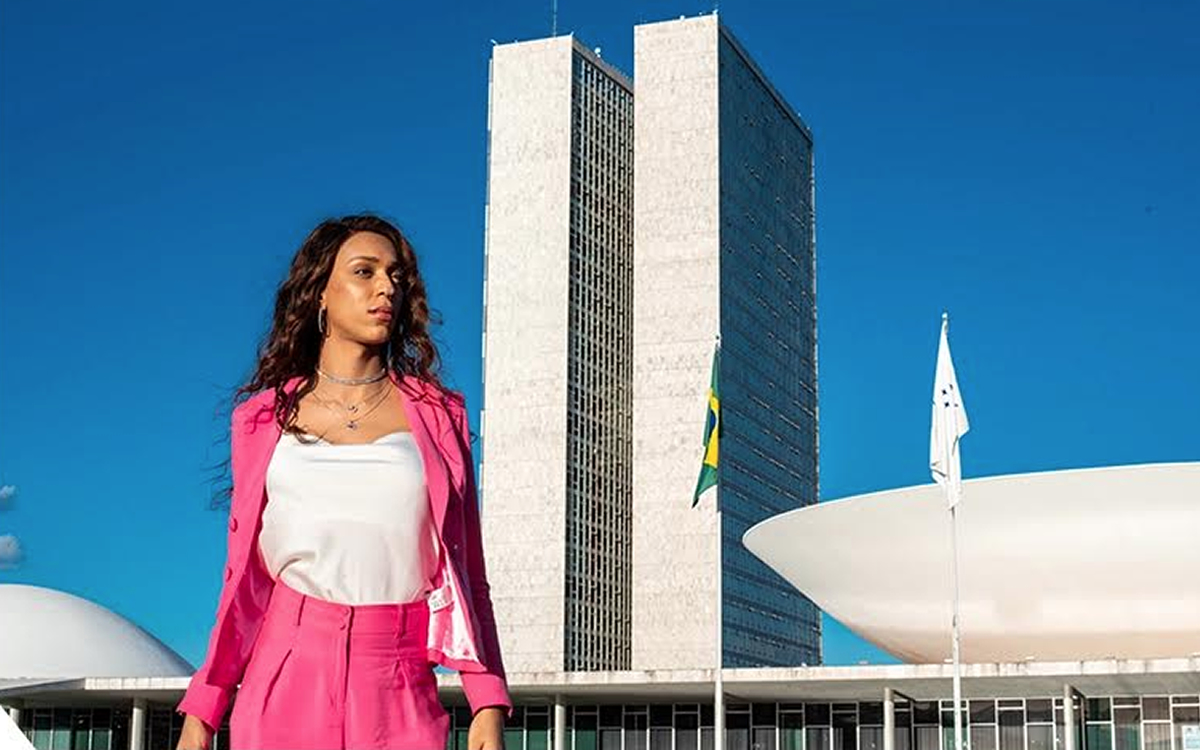 Imagine a group of 18 winners where you'll find only one white man. The recent election in Brazil not only brought back former President Lula, but also doubled the numbers of out LGBT+ representatives in both the national and state legislatures. Out of these 18 elected officials; 16 are women, 14 are black and five are trans. There is only one white man in the group.
Women, LGBT+ and Black people have always showcased political leadership in their communities. But the path to occupy a space in Brazilian institutional politics is often violent and expensive. In recent years, many organized social movements have directed their efforts to set the agenda for public debate into the intersectional realm and support community leaders. In a poll VoteLGBT conducted in 2017 during the São Paulo Pride parade, the biggest in the world, only 45 percent of Pride participants surveyed thought that identity matters when choosing a candidate. In 2022, 85 percent believed so.
Despite the many obstacles and violence they face, Brazilian LGBT+ leaders are gaining political power, often being the most voted individuals in their states or cities. Many trans women who won big in their cities in 2020 advanced to higher positions in 2022. Four LGBT+ people (all women) were elected to congress: Three of them Black and two of them trans, a major breakthrough for LGBT+ political participation.
In Brazil, campaigns are publicly funded. Taxpayers' money goes to parties' leadership who can pretty much do whatever they want with it. There are rules made to fight the underrepresentation of women and Black population, but they are often corrupted by fraud.
Party leaders are often older rich white cis men who focus their efforts and financial support to old allies. LGBT+ politicians receive an average of 6 percent of the legal limit for what parties can provide to a single candidate. When interviewing 30 of those who ran in 2020, we came across three trans women who didn't have enough to eat during their campaigns and still won their seats. Our vote is the cheapest in the election market.
Once elected, LGBT+ officials often face discrimination from their peers in the chambers, many times from their own parties. In a poll we did in 2021 we found that more than half of LGBT party members reported facing discrimination. And those who decided to report it found that there's no accountability for LGBTphobia inside the parties.
Not to mention the constant death threats that (especially) Black and (especially) trans women face when elected or running for office. City Counselor Benny Brioly, who is Black and trans, had to flee the country in 2020 after public security forces refused to offer her protection, which was her legal right. In 2022 she kept getting death threats from a congressman, from his official Cabinet's email. Erika Hilton and Duda Salabert, the first trans women elected for congress in 2022, had to conduct campaign activities with armed security and bulletproof vests.
It seems like the world is looking for the tools we are developing to fight extremism and LGBTphobia. International organizations have long supported many of those initiatives. The partnership and support from organizations like the National Democratic Institute and the LGBT Victory Institute have been fundamental to promote a comprehensive approach to such a complex issue.
VoteLGBT's innovative research strategies have a political and historical importance due to the lack of official data about the LGBT+ population in Brazil. Research has been fundamental for us, not only to give visibility to our issues and set the agenda for public debate, but also to better strategize where to allocate resources. Since 2021 we have been investigating the parties, conducting in-depth interviews with candidates and LGBT caucus. We've produced a list of 327 out LGBT candidates in the 2022 election cycle with their racial and LGBT+ identity self declared. That had never been done before.
We've offered direct support through organizing a series of webinars, creating downloadable toolkits, conducting pressure campaigns on parties, lobbying the Supreme Electoral Court for them to produce official data on our leadership, creating a gallery with over 300 LGBT+ candidates and their priorities, and offering confidential psychological support, especially after such a violent campaign.
It would be dishonest, though, to claim any part of such astounding victories. Each of those candidates struggled to run their underfinanced and understaffed campaign, and still created strategies to reach and amplify their audience brilliantly. Also, we are not the only ones on the task. There are other organizations who are great examples and partners.
Brazil's recent election results show us that an intersectional approach to the issue of political representation is not only possible, but potent. LGBT+ candidates earned over 3.5 million votes. Of those votes, a third went to trans women. Seven in 10 went to a Black candidate. Brazilian voters are showing us what kind of democracy they are willing to fight for. Without diversity there is no democracy.
'Queer' evolves from hateful epithet to expression of pride
NYT criticizes HRC's Robinson for use of term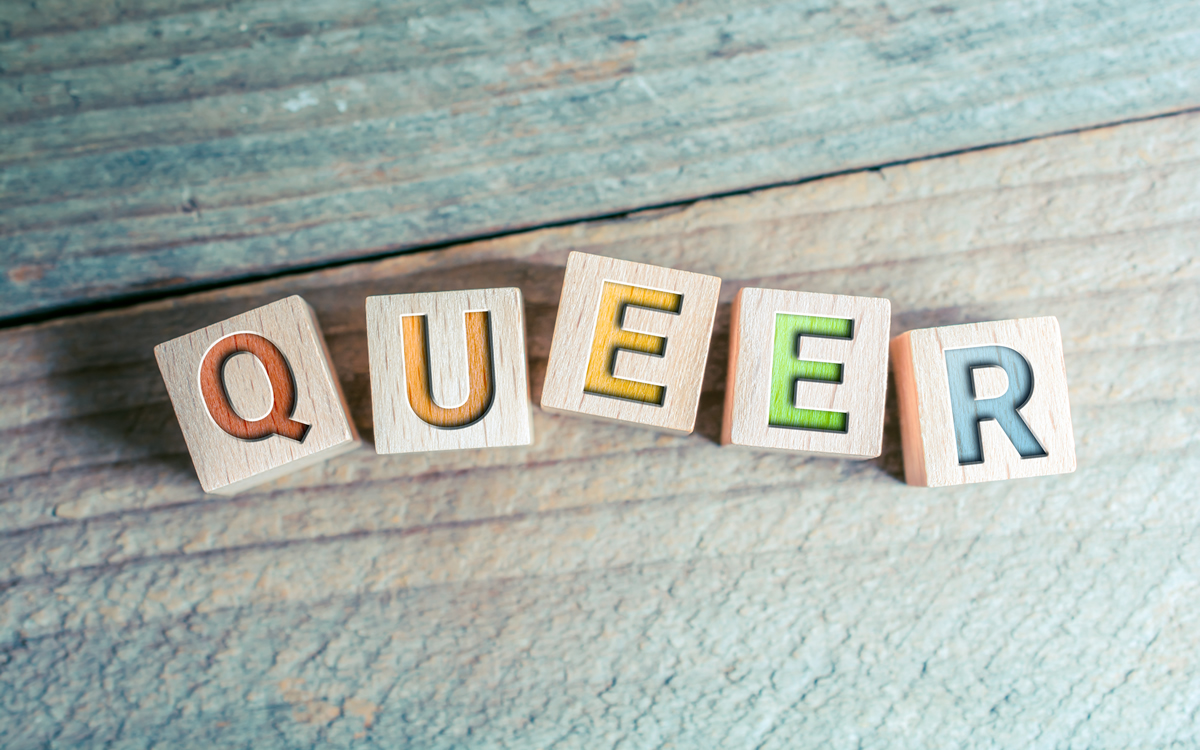 It hit me one morning this fall as I woke up: I've turned 70.
As I've been celebrating this milestone, I've marveled at the changes that have occurred for our LGBTQ community during my lifetime.
Marriage equality, Pete Buttigieg (or any LGBTQ person) running for president and/or the fab queer rom-com "Bros" would have been unimaginable when I began coming out 50 years ago.
Then, just three years after the Stonewall uprising, I and many other LGBTQ folk felt far more shame than pride about our queerness.
Most of us in that era wouldn't have dreamed that, decades later, not only LGBTQ teens, but queer people our age would have marched, out and proud, in Pride parades. We'd never have thought that in the 21st century any of us would ever proudly say, shout or chant "we're queer!"
Nothing is more emblematic to me of the progress made in LGBTQ rights from Stonewall to today than the evolution of the word "queer" from a hateful epithet to an expression of pride.
Today, the term "queer" can be found everywhere from news outlets (including NPR, the Blade, the New York Times and the Washington Post) to museum exhibits such as "Queering the Crip, Cripping the Queer" at the Schwules Museum Berlin through the end of January and "Queer Creativity Through the Ages: Artwork from the Center on Colfax Open Art Studio" at the Denver Art Museum through Dec. 31.
I can't think of any of my under 60 friends, hetero or LGBTQ who don't use the word "queer." Sometimes they're proudly writing it on Pride parade signs. Often, they use it as a neutral adjective. The way you'd say "they're from Boston" or "he's about six-feet tall."
Many of my over-60 pals are beginning to use the word "queer." If they're not comfortable using it about themselves, they're increasingly comfortable with others using it. My 70-something hetero cousins, who are LGBTQ allies, no longer feel I'm putting myself down when I say I'm queer.
Given that "queer" is so often used as an affirmation of identity or neutral descriptor, I was surprised when New York Times columnist Pamela Paul recently lamented the popularity of the "q-word."
I'm an avid reader of Paul's column. Paul, a former editor of the New York Times Book Review, is, like many writers, obsessed about language. She's an astute observer of the culture and of how we use words.
Yet, I can't help but wonder what Paul was thinking. "Language is always changing – but it shouldn't become inflexible," she wrote, "especially when new terminologies, in the name of inclusion, sometimes wind up making others feel excluded."
Paul, who is hetero, worried that the widespread use of "queer" excludes LGBTQ people who don't identify as queer. She was upset that so many Gen-Zers identify as queer, and annoyed that "gays and lesbians can feel crowded out" under the LGBTQ umbrella.
Paul chided new Human Rights Campaign president Kelley Robinson for using the word "queer," and not saying the words "gay," "lesbian" or "bisexual" in a video where she introduced herself.
People at HRC do say "gay," "lesbian" "bisexual" "transgender" and "nonbinary," Robinson wrote in response to Paul's column in a letter to the Times.
"I identify as a Black queer woman," Robinson wrote, "and when I say 'queer,' it's to be as inclusive as possible, to re-center those at the margins, to embrace our differences and to embrace our power, too."
Robinson nailed what attracts so many of us to the word "queer."
Of course, many LGBTQ boomers and Gen-Xers vividly recall when "queer" was a homophobic slur.
A hetero friend remembers when she was seven riding on a school bus. "I was mad at a kid," she told me, "I wanted to call him something mean. So I said he was 'queer.'"
"My sister told me not to say that again," my pal added, "She said it was too horrible to tell me what it meant."
But in recent decades (starting with AIDS activists), we've reclaimed the word "queer." We've taken away its sting: transformed it from a hate-mongering, othering slur to a source of power.
It's hard to think of a more inclusive word than queer. It includes and values all LGBTQ folk. In the wake of the Colorado Springs LGBTQ club shooting, it's more important than ever to be proudly queer.
Kathi Wolfe, a writer and a poet, is a regular contributor to the Blade.