New Stonewall Climbing group uses competitive format
Nine-week handicap program has six teams, six climbers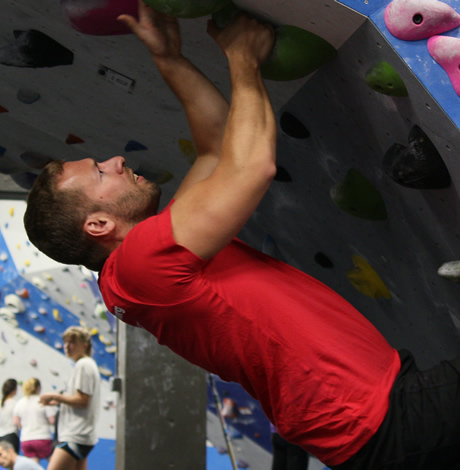 This past April, another new sports league climbed into the mix of the LGBT sports community in Washington. Stonewall Climbing D.C. is utilizing the template set up by Stonewall Sports which promotes an active lifestyle, local community engagement and a safe space for the LGBT and allied community to play sports.
While there are other social LGBT rock climbing groups in the area, Stonewall Climbing is using a competitive team format and tapping the social networking base of Stonewall Sports to draw new climbers.
Bryan Yamasaki and Brinda Dass had already been climbing competitively on their own and the timing to launch the league fit in perfectly with Team D.C.'s bid for the 2022 Gay Games.
"There will be no rock climbing at the Paris 2018 Gay Games because there was no 'go to' person in the area," Yamasaki says. "We took it upon ourselves to make sure that the sport will be represented as part of the Team D.C. bid."
Rock climbing debuted at the Cologne 2010 Gay Games and was also a part of the Cleveland 2014 Gay Games where Yamasaki won two medals.
The new Stonewall Climbing league is a nine-week handicap program consisting of six teams with six climbers. They meet on Tuesdays from 7-10 p.m. at Earth Treks Crystal City.
They have been adding tweaks to the format as the season progresses with the handicap system allowing climbers to compete on an equal level based on their grade.
"A climber's grade will change as they progress and new people will have a higher rate of progression. This will encourage captains to be looking for new talent each season," Yamasaki says. "With this handicap system, I am climbing at the same level as a new climber."
At each session, the top five highest scores per person on each team are compared and then the highest three ranking members are submitted as the team score for placement.
This season and next season is utilizing the bouldering discipline of rock climbing with several types of surfaces ranging from 10-15 feet high. There are no ropes; safety mats and padding are used to break falls.
Yamasaki says one of his goals in the first season has been to make sure the climbers are having fun. His interest in the sport is continually fulfilled by the personal challenges that it presents.
"What you are climbing is a giant puzzle that you are trying to solve," he says. "If the route you choose doesn't work out, then you look for a better path on the next attempt."
Registration for Stonewall Climbing's next season will open in August and the season will begin the Tuesday following Labor Day.
A Revolution for Women in Baseball
Last week, they announced that Rachel Balkovec will become the first woman to manage a team in minor league baseball.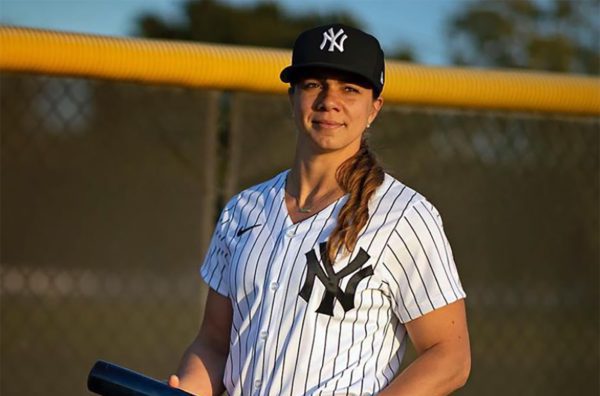 The Yankees were late on introducing an African-American player to their roster, adding Hall of Famer Elston Howard to the team in 1955, eight years after Jackie Robinson starred for the Brooklyn Dodgers. The Yankees seem determined not to repeat that bad history. Last week, they announced that Rachel Balkovec will become the first woman to manage a team in minor league baseball when she takes the helm of the Tampa Tarpons this spring.
It has been just over ten years since Justin Siegal threw batting practice to the Cleveland Guardians and five since she was the first woman to coach a MLB squad with the Oakland Athletics. Two years ago, Kim Ng became the first female General Manager of any of the four major professional sports when the Marlins hired her to run their team. In the two years since then, the dam has burst. Women have been hired to important on-field positions with professional baseball at an impressive clip. As baseball has lagged behind other professional sports in bringing women into the game, the current pace of hires indicates that baseball's embrace of analytics and objective measures have finally penetrated the walls of one of the most enduring old boys clubs in the U.S. and given talented women opportunities they have long been denied.
Ten women will be coaching with major or minor league teams in 2022. In 2021, Bianca Smith became the first African-American woman to coach in the minors when the Red Sox hired her. Alyssa Nakken became the first woman in uniform during a Major League Baseball game when she coached first base for the Giants in a July 2020 exhibition against the Oakland A's. Her jersey now belongs to the National Baseball Hall of Fame. Cuban-American Veronica Alvarez is not only the coach of the U.S. Women's National Baseball team, she also served as a spring training coach for the Oakland A's.
The proliferation of women in baseball is not an accident. More girls than ever are playing baseball. Here, in the DC area, 160 girls participated with D.C. Girls Baseball in 2021. Baseball for All, an organization that supports and promotes girls in baseball, held a tournament last summer that drew nearly 600 girls who play baseball. There are more women than ever on collegiate baseball rosters. Major League Baseball has also devoted significant resources to girls and women in baseball, running several development camps for girls in baseball. Six of the women now coaching professional baseball participated in MLB's Take the Field initiative, which is designed to help place women into baseball positions. To top it all off, the classic film about the All-American Girls Professional Baseball League, A League of Their Own, is getting a reboot on Amazon Prime this year.
The pace of hiring is exhilarating. Unfortunately, every report of a woman being hired is followed by predictable hateful commentary on social media. Many cannot imagine that a woman may be hired for a baseball position on merit and resort to making sexist and derogatory comments. As women in baseball, the coaches are used to that vitriol and have developed thick skin and sophisticated defense mechanisms. However, also reading are thousands of girls who are inspired by the achievements of these women and they are, sadly, learning that to achieve in baseball means enduring the sexist taunts, gross come-ons, and hurtful comments.
Baseball has a long way to go. Other leagues have women officiating games, so it should be reasonable to expect that baseball will have women umpires in the near future. The possibility of women playing professional baseball is tantalizingly close as 17 year old Genevieve Beacom made history last week as the first women to play Australian professional baseball, when she threw a scoreless inning against the Adelaide Giants.
We are watching a revolution in baseball unfold before our eyes.
Gus Kenworthy skis for Great Britain at 2022 Beijing Winter Olympics
The freestyle skiing Olympic medalist continues to advocate for sport to become a more accepting place for openly gay athletes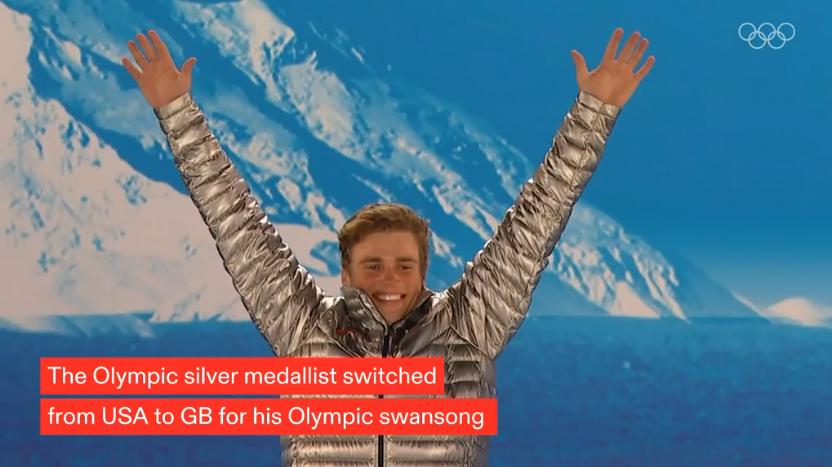 Out British-American freestyle skier, actor, and YouTuber Gus Kenworthy, will be competing in his third Olympic Winter Games, but his first for Team GB next month for the 2022 Beijing Games. In 2014 and 2018 Kenworthy represented the USA where during the 2014 Sochi Winter Games in Russia he became an Olympic Silver Medalist.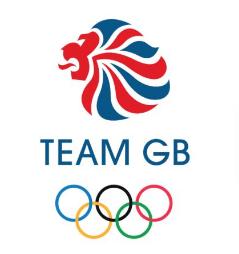 In an interview recorded in December, Kenworthy stressed his personal mantra of 'Let people be themselves.' The freestyle skiing Olympic medalist continues to advocate for sport to become a more accepting place for openly gay athletes.
Having recently won bronze in slopestyle for Team USA at PyeongChang 2018, Kenworthy is aiming for another podium place at his "third and final Games", where he's focusing on halfpipe at Beijing 2022, representing Great Britain. Kenworthy said with quiet determination that this year's Winter Games will be his last as an Olympic competitor.
Kenworthy joins a "record number" of openly LGBTQ+ athletes heading to the Beijing games, Outsports reported. The 2018 Winter Olympics featured 15 out queer athletes, and Outsports noted that the Beijing games will see more openly LGBTQ+ athletes than previously Winter Games.
PinkNewsUK notes that there was a question as to whether Kenworthy would be able to compete at the 2022 Winter Olympics, which kick off in February.
Just weeks ago, Kenworthy shared in an Instagram post that he recently got a "bad concussion" while at a training camp in Switzerland.
He explained that he's had a "few serious" traumatic brain injuries in the past so the "seriousness of each added concussion has been stressed to me".
Out professional soccer player calls out 'homophobic abuse' from crowd
The Adelaide United player said he had "no words" to describe his disappointment at being the target of anti-gay insults from the crowd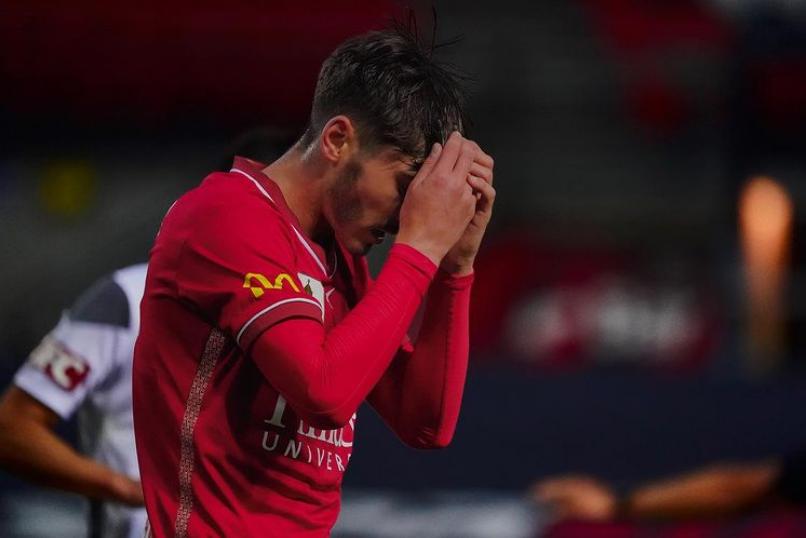 Professional soccer player Josh Cavallo, who became the only openly gay top-flight male professional footballer last year, told his Instagram followers over the weekend that he experienced "homophobic abuse" during his last game.
The Adelaide United player said he had "no words" to describe his disappointment at being the target of anti-gay insults from the crowd at AAMI Park during his team's Saturday game against the Melbourne Victory.
"As a society it shows we still face these problems in 2022," he wrote. "This shouldn't be acceptable and we need to do more to hold these people accountable. Hate never will win. I will never apologise for living my truth and most recently who I am outside of football."
Cavallo added that he was also targeted after the game online.
"To @instagram I don't want any child or adult to have to receive the hateful and hurtful messages that I've received," he said. "I knew truely being who I am that I was going to come across this. It's a sad reality that your platforms are not doing enough to stop these messages."
The Australian Professional Leagues (APL) said it was "shocked and saddened" to hear Cavallo's reports of "homophobic bullying," according to the Guardian.
"Our players, staff and fans have the right to feel safe on and off the pitch," APL CEO Danny Townsend said. "There is no place for bullying, harassment or abuse in Australian football and we have zero tolerance for this harmful behaviour."
The APL is working with both teams to investigate the incident, adding that sanctions will be issued to anyone involved.
In a statement, Adelaide United Chief Executive Officer Nathan Kosmina said that the team was "appalled" at the "verbal abuse" that Cavallo received.
"Adelaide United is proud to be an inclusive and diverse football club, and to see one of our players subjected to homophobic abuse is disappointing and upsetting," he said. "Josh continues to show immense courage and we join him in calling out abuse, which has no place in society, and it will not be tolerated by our Club."
The Melbourne Victory added that it "sees football as a platform to unite fans no matter what background. Spectators found to have breached these standards will be banned from future matches."
At the end of his Instagram message, Cavallo thanked those sending him positive messages, love and support.
"Love will always win," he said.