Va. trans candidate wins primary, now faces anti-LGBT lawmaker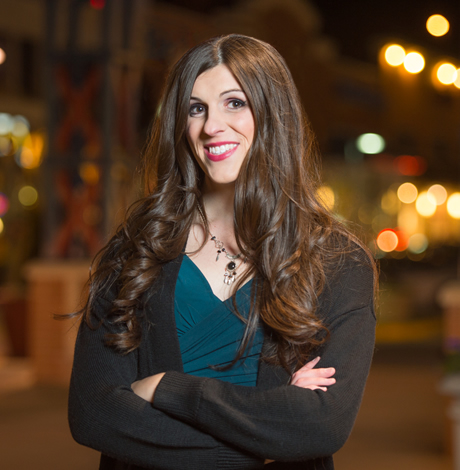 A transgender former journalist pulled off a surprise victory in a Virginia primary on Tuesday, winning the Democratic nomination to face off against anti-LGBT Del. Bob Marshall (R-Prince William) in the general election.
Danica Roem, who was seeking the Democratic nomination to run for the 13th District seat in Virginia's House of Delegates, beat out Steve Jansen, Andrew Adams and Mansimran Kahlon to win her party's backing, the Associated Press reported at 8:30.
Roem's opponent in the general election, Marshall, has a long anti-LGBT history over the course of his 13 terms in the Virginia General Assembly. Marshall was responsible for the Marshall-Newman Amendment, which made a ban on same-sex marriage part of the state constitution in Virginia until a federal judge overturned the measure.
More recently, Marshall pushed legislation that would bar transgender people from using the restroom in any government-owned building consistent with their gender identity.
At the Gay & Lesbian Victory Fund brunch last month, Roem acknowledged her victory over Marshall would have particular significance, referencing his remarks calling transgender people "gender confused."
"Let me make this really clear for you: When the people of the 13th District elect a transgender woman to replace the most anti-LGBT legislator in the South, it will be an act of certainty, and it will be a defining moment that will resonate across the country," Roem said.
If Roem succeeds in besting Marshall, she could become the first openly transgender person to be elected and seated as a state legislator. The general election will be held Nov. 7.
Former Massachusetts State Rep. Althea Garrison, who served in the legislature from 1993 to 1995, but was outed as transgender in 1992 by then U.S. Senate candidate Mitt Romney's adviser Eric Fehrnstrom, who after her election produced a birth certificate identifying her as male. However, Garrison never acknowledged she was transgender and subsequently lost each of her bids for re-election.
In 2012, Stacie Laughton won election in New Hampshire to represent Nashua in the statehouse. However, media outlets she had been convicted of a felony and served in prison for credit card fraud and falsifying physical evidence. Under New Hampshire law, she wasn't able to be seated in the state legislature.
Roem isn't the first openly transgender person to win a state legislative primary. In 2014, Lauren Scott won the Republican primary in her bid to represent District 30 in the Nevada State Assembly. Scott was unsuccessful in the general election in that race and her subsequent bid two years later.
It may be true Roem is the first openly transgender person to win a state legislative primary within the Democratic Party. In 2012, Laughton was running for the Democratic nomination in a three-seat district and there were three Democrats, according to the New Hampshire Democratic Party. While technically Laughton was unopposed in the primary, there was still a primary ballot, which allows for write-ins.
Aisha C. Moodie-Mills, CEO of Victory Fund, hailed Roem's victory in a statement as evidence of the growing power of the transgender movement.
"Danica Roem is a leader in a national movement of trans candidates who are determined to become a voice for their community in the halls of power," Moodie-Mills said. "This historic primary win sets up a general election battle where voters will choose between 'Bigot Bob' Marshall – the most anti-LGBTQ member of the Virginia state legislature – or Danica, a proud trans woman who is committed to representing all people in her district. I am confident voters will choose leadership over divisiveness and make Danica the first out trans candidate to win and serve in a state legislature."
Elected officials turn out for annual Equality NoVa Ice Cream Social
Northern Virginia LGBTQ group stresses 'political awareness, education'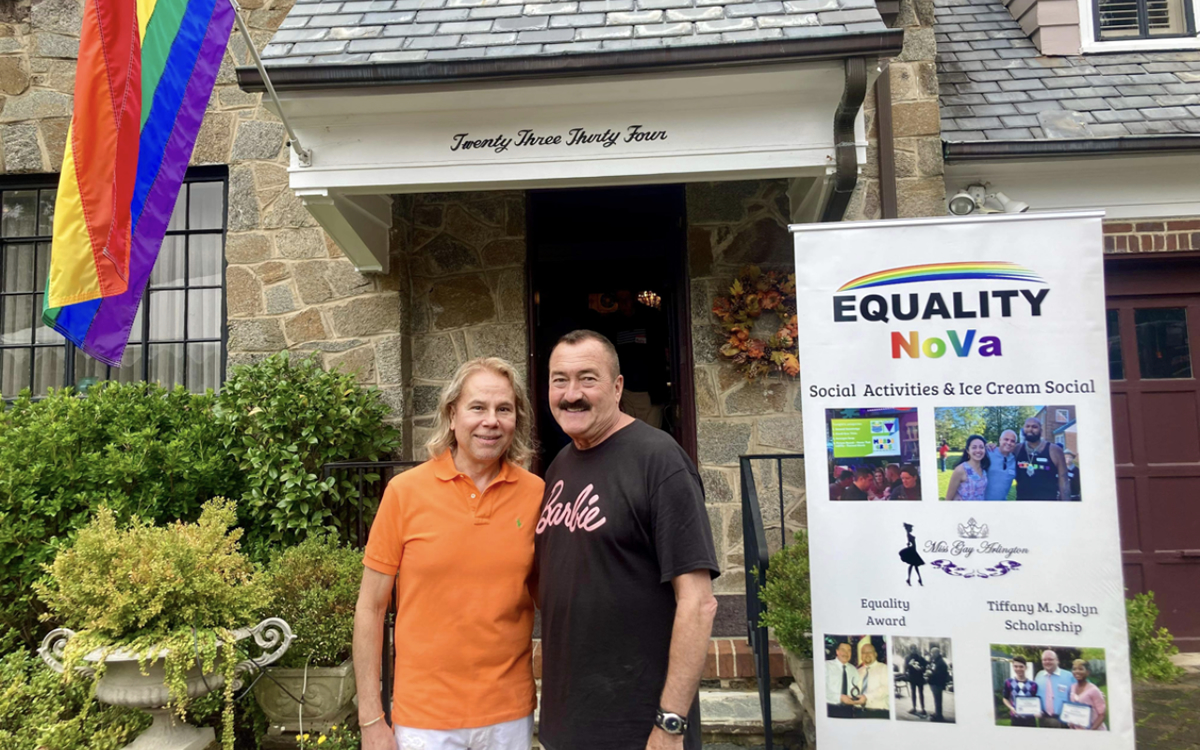 Four LGBTQ supportive members of the Virginia General Assembly and two candidates running for seats on the Arlington County Board were among more than 100 people who turned out on Sunday, Sept. 24, for the LGBTQ organization Equality NoVa's annual Ice Cream Social.
The event was held at the Arlington, Va. home of Freddie Lutz, owner of the Arlington gay bar and restaurant Freddie's Beach Bar, and Lutz's husband, Johnny Cervantes.
Daniel Hays, president of Equality NoVa, told those attending the event in introductory remarks that Equality NoVa, which recently changed its name from the Arlington Gay and Lesbian Alliance (AGLA), was founded in 1981 and is the oldest continuously operating LGBTQ organization in Virginia.
In an announcement in April the group said the name change came after it had taken on for some time the activities and representation of the now-defunct LGBTQ groups in Alexandria and Fairfax counties and had expanded its operations to cover most if not all the regions known as Northern Virginia.
Hays noted that the group is a nonpartisan organization that doesn't endorse candidates for public office but organizes educational and political awareness events and awareness campaigns on issues impacting LGBTQ people related to statewide and local government agencies and officials.
The elected officials attending the event were Virginia House of Delegates members Charniele Herring (D-Alexandria & Fairfax), Elizabeth Bennett-Parker (D-Alexandria & Arlington), and Vivian Watts (D-Fairfax).
Also attending was Virginia State Sen. Barbara Favola, a Democrat whose district includes parts of Arlington, Fairfax, and Loudoun Counties.
Joining the state lawmakers attending the Equality NoVa social were Arlington County Board candidates Maureen Coffey and Susan Cunningham and Arlington County School Board candidate Miranda Turner.
Many of those attending the event said they were rooting for the re-election of Herring, Bennett-Parker, Watts, and Favola in the upcoming Virginia elections in November. All members and candidates for the General Assembly will be on the ballot in an election that political observers say could decide which party controls both houses of the state legislature.
Currently, Democrats control the 40-member Virginia Senate by a margin of 22-18 seats. Republicans currently control the House of Delegates by a margin of 51 to 46 seats, with three vacancies in the 100-member House.
With Virginia Gov. Glenn Youngkin (R) putting in place through executive action public school policies that LGBTQ activists consider hostile and discriminatory for transgender students, LGBTQ activists are hopeful that a Democratic takeover of the House of Delegates would result in a reversal of Youngkin's school policy.
Some of the activists attending the Equality NoVa event said they were fearful that a Republican takeover of the state Senate and if Republicans retain control of the House of Delegates could result in the General Assembly approving the type of anti-LGBTQ legislation passed in Florida and other states.
Anti-transgender heckler interrupts Danica Roem during debate
Trans lawmaker is running for the Va. state Senate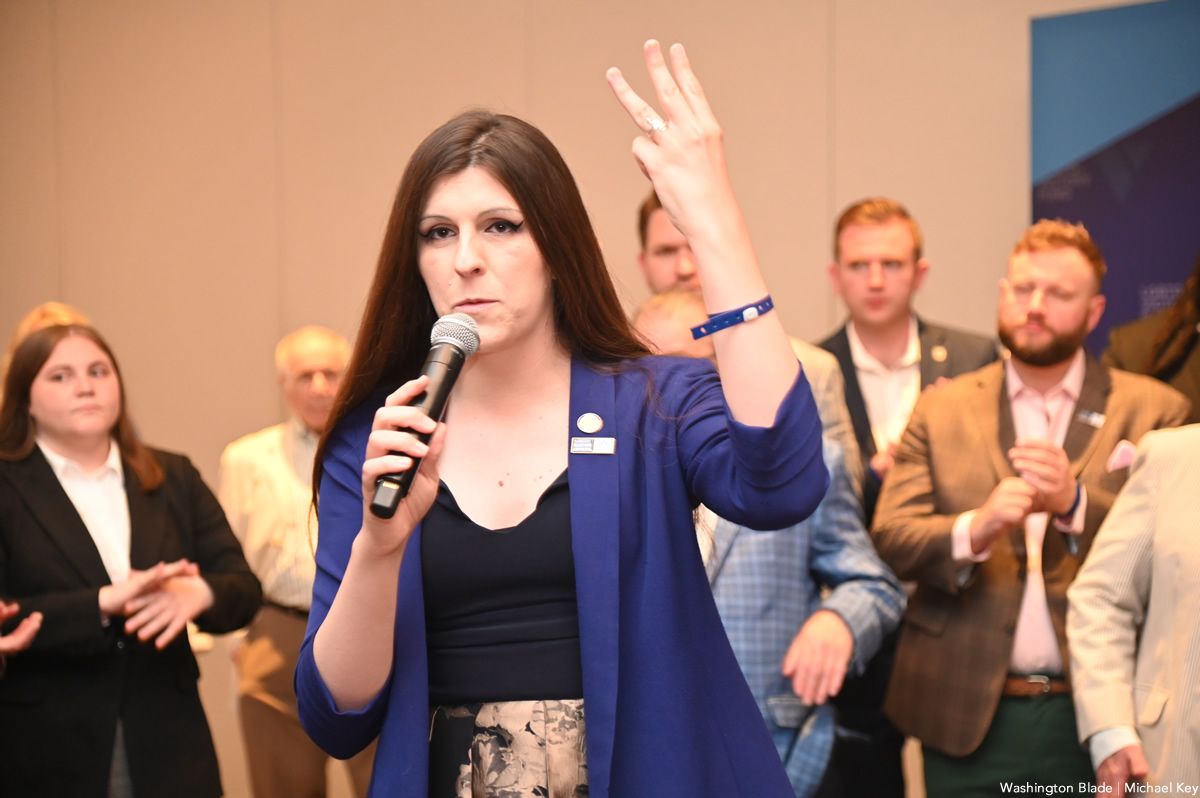 An anti-transgender heckler interrupted Virginia state Del. Danica Roem (D-Manassas) on Sept. 28 during a debate with her Republican opponent for the state Senate.
The woman heckled Roem during the Prince William Committee of 100-organized debate between her and Bill Woolf that took place at Metz Middle School in Manassas. 
"Thank you for reminding me why I won three elections in this district in Prince William County, which is the most diverse county in all of Virginia and the 10th most nationally where we welcome everyone because of who they are, not despite it, no matter what you look like, where you come from how you worship, if you do, or who you love because you should be able to thrive here because of who you are, never despite it," said Roem.
Audience members applauded Roem after she responded to the heckler who was eventually removed from the auditorium.
Roem in 2017 defeated then-state Del. Bob Marshall, a vocal LGBTQ rights opponent who co-wrote Virginia's constitutional amendment defining marriage as between a man and a woman that voters approved 11 years earlier. Roem subsequently became the first openly transgender person seated in a state legislature in the U.S.
Roem in 2019 became the first out trans state legislator to win re-election. Roem in May 2022 announced she is running to represent the newly redistricted Senate District 30, which includes western Prince William County and the cities of Manassas and Manassas Park.
Woolf during the Sept. 28 debate did not say whether he would support the repeal of the marriage amendment. Woolf also reiterated his support of a bill that would require school personnel to out trans students to their parents.
Virginia Beach high school students stage walkouts to support transgender rights
City's school board approved policy to out trans students to parents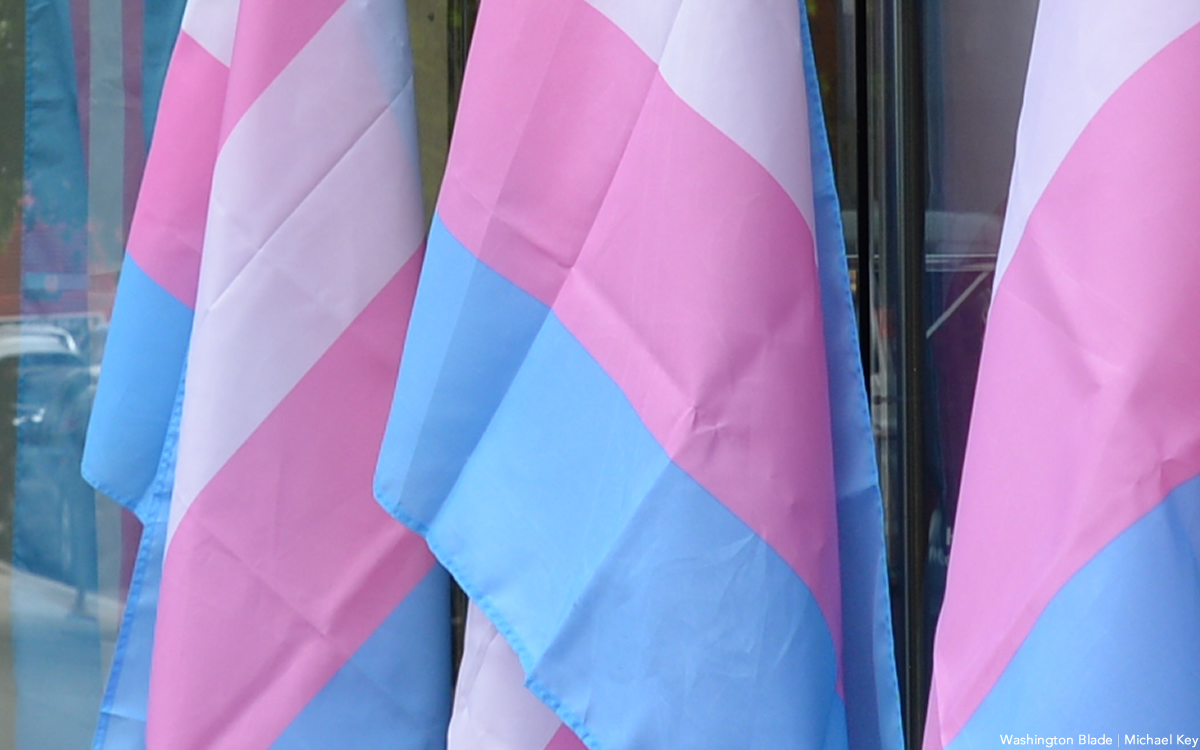 Students at five Virginia Beach high schools on Friday staged walkouts in support of transgender rights.
The walkout is in response to the Virginia Beach School Board potentially approving policy 5-31, which the Pride Liberation Project says will require schools to out trans students to their parents.
Students have been organizing walkouts across the state since Republican Gov. Glenn Youngkin earlier this year announced new guidelines for trans and nonbinary students.
"Students like me aren't going to be able to talk to our teachers if we're constantly worried about our school officials calling home to forcibly out us," AJ, a trans Kellam High School Student, told the Pride Liberation Project.