A successful Baltimore 'Pride Unleashed'
Politicians join throngs for annual celebration
Thousands enjoyed Pride Unleashed, Baltimore's LGBTQ celebration in Station North last Saturday and the customary festival in Druid Hill Park on Sunday. Pride is run by the GLBT Community Center of Baltimore and Central Maryland (GLCCB).
The parade and block party took place under cloudy skies. The parade traveled a longer distance than in the past starting from Mount Vernon and ending up in Station North for the first time.
All told, 113 units participated including six drum-beating bands, according to Pride Parade Chair Donald Young.  It took three hours to complete the route and was done so without any incidents or demonstrations.
Mindful of recent terrorist attacks, extra police and private security were evident during the events, and city government provided dump trucks to block specific cross streets along the parade route and block party areas to prevent vehicles from deliberately slamming into pedestrians.
Among the elected officials marching were Baltimore Mayor Catherine Pugh, State's Attorney Marilyn Mosby, U.S. Rep. John Sarbanes, Baltimore County Executive Kevin Kamenetz, State Sen. Rich Madaleno, and Council member Eric Costello.
Police Commissioner Kevin Davis, who suspended leave for officers on Saturday for added security, also joined in the parade. U.S. Sen. Chris Van Hollen and Maryland Del. Mary Washington served as parade grand marshals.
"I enjoy seeing politicians supporting us," said Gianna, a queer graduate student who lives in Baltimore.
Reagan, a transgender man and a law student at University of Maryland, said observing the parade, "This Pride is a lot better organized than last year's. I like that Pride has expanded to Station North because the community is expanding in that direction."
The parade judges awarded the following: Best Float – First Royal Drag Family of Maryland; Best Walking Unit – Faith Communities of Baltimore; Best Car – Pride @ T. Rowe Price; Best Marching Band – The Band Marching Unit; and the Mayor's Award – New Edition Legacy Marching Band.
Popular drag entertainer Shawnna Alexander was presented a lifetime achievement award for her work in Pride.
Prior to the parade, Neal Naff and Don Davis co-hosted a reception for the two grand marshals at Grand Central. About 80 attended the event, including prospective Maryland gubernatorial candidates Rich Madaleno and Kevin Kamenetz, State Delegates Luke Clippinger and Brooke Lierman and Howard County Register of Wills Byron MacFarlane.
"This is an opportunity for Baltimoreans and Marylanders to get together and celebrate," Van Hollen told the Blade. "But we also must be vigilant of those who want to turn back progress."
The Sunday festival in Druid Hill Park saw fewer food vendor trucks than previous years, which was a common complaint. Otherwise, good crowds enjoyed the multitude of vendor booths and entertainment.
"We are very proud of the work done at the Center to put out an amazing Pride," Mimi Demissew, the GLCCB's co-executive director told the Blade.  "We are very thankful to the volunteers who helped make Pride possible."
Major donor sues One Love Foundation, alleging organization in 'disarray'
Funder claims Sharon Love critical of 'outreach to LGBTQ and minority communities'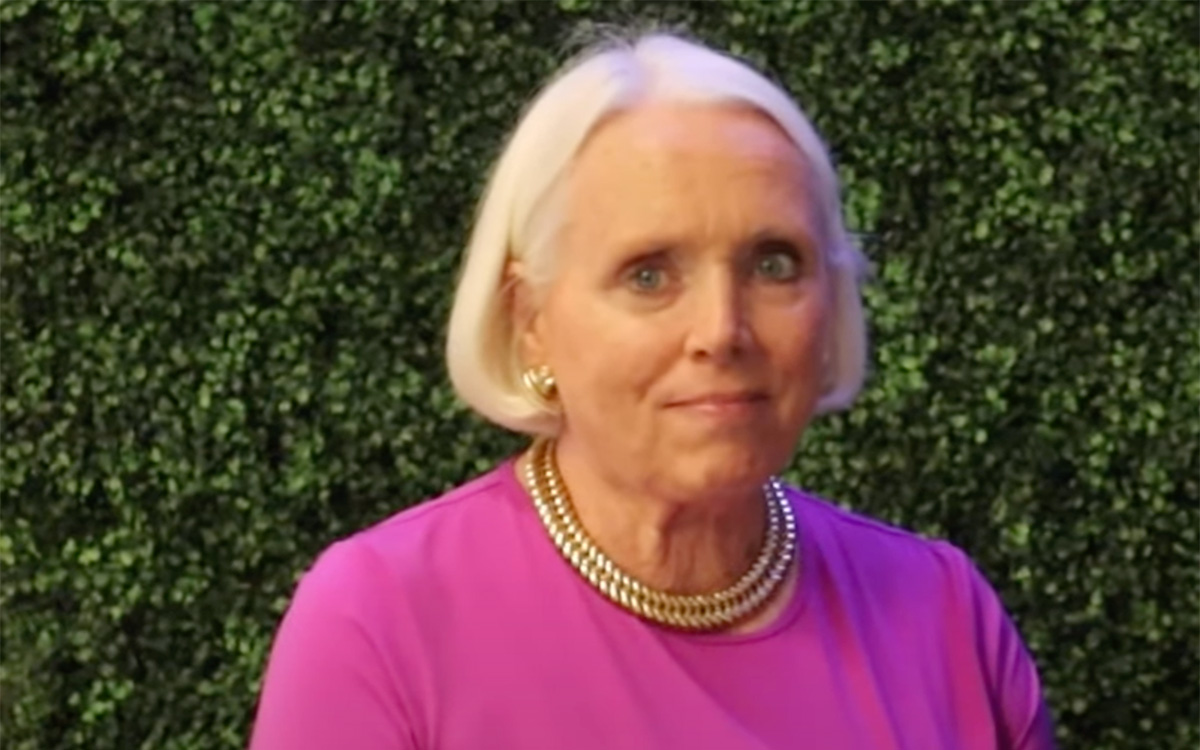 BY JULIE SCHARPER | A major donor is suing the One Love Foundation, claiming that the Baltimore-based nonprofit, which has educated 2 million young people about relationship violence, has breached an agreement and is in "disarray" due to the actions of one of its founders.
The lawsuit asserts that founder Sharon Love fought against One Love's "outreach to LGBTQ and minority communities" and threatened to fire board members who disagreed with her, prompting nearly all board members and the organization's CEO to resign earlier this year. Love founded the non-profit after her daughter, University of Virginia senior Yeardley Love, was murdered by an ex-boyfriend in 2010.
The rest of this article can be found at the Baltimore Banner website.
Gay D.C. liquor board member says he was unfairly denied reappointment
Mayor's office mum on allegation that Grandis was falsely accused of ethics violations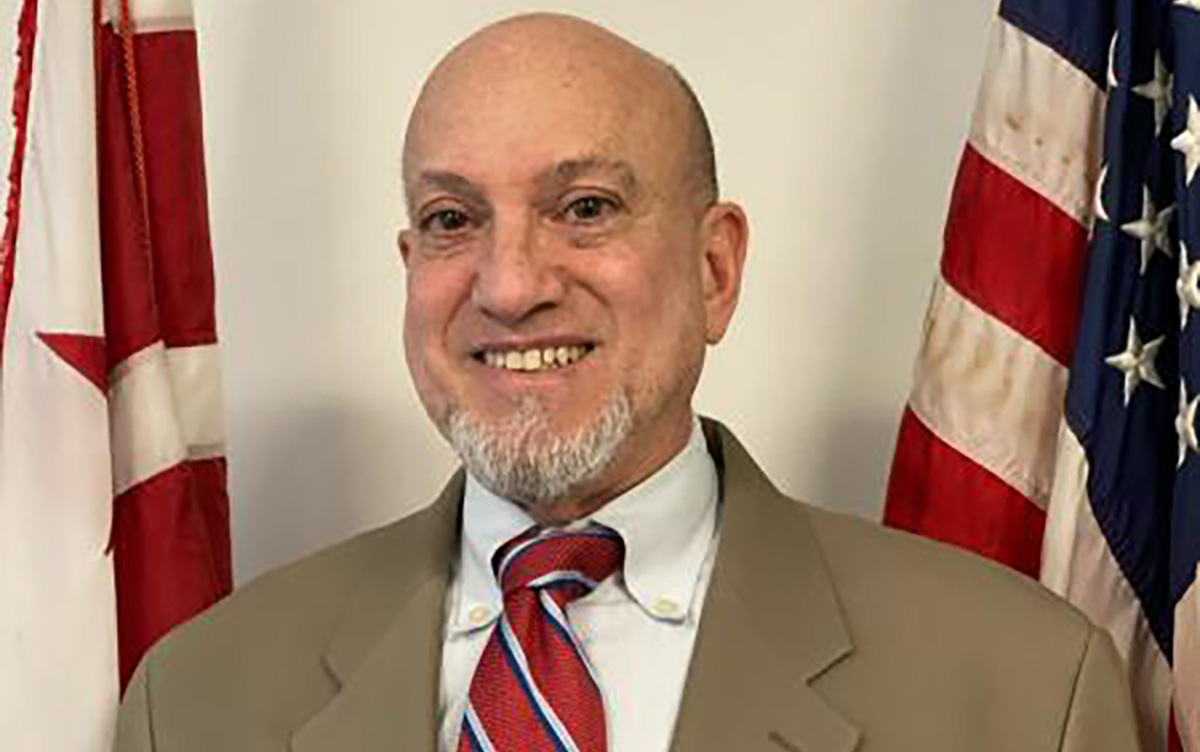 Gay longtime D.C. attorney Edward Grandis who has served for the past four years as a member of the city's Alcoholic Beverage and Cannabis (ABC) Board is calling on D.C. Council member Kenyan McDuffie (I-At-Large) to investigate what he believes was the use of false and defamatory allegations against him to persuade Mayor Muriel Bowser against appointing him to a second four-year term on the ABC Board.
Grandis said he has reached out to McDuffie because he serves as chair of the Council's Committee on Business and Economic Development, which oversees the ABC Board. Under D.C. law, members of the ABC Board are appointed by the mayor and confirmed by the Council.
In a Nov. 14 letter to McDuffie sent by email, a copy of which he sent to the Washington Blade, Grandis blames Steve Walker, the former director of the Mayor's Office of Talent and Appointments, known as MOTA, which advises the mayor on whom to appoint to dozens of city boards and commissions, for failing to provide Grandis an opportunity to respond to allegations that he violated city ethics rules by representing business clients in his private law practice that are regulated by the ABC Board.
Grandis told McDuffie that in addition to failing to allow him to respond to the alleged ethics violations, Walker also failed to inform him and provide an opportunity to respond to another allegation that Grandis lives in Rehoboth Beach, Del., where he owns a home, and no longer lives in D.C., which would make him ineligible to serve on the ABC Board.
According to his letter to McDuffie, Walker informed Grandis that MOTA learned of the allegations from sources who appeared to have an ax to grind against Grandis, but Walker did not disclose this to Grandis until after Grandis repeatedly attempted to reach Walker by phone and email earlier this year to inform him that he would like to serve another term on the ABC Board.
Grandis says he believes he adequately refuted the allegations in subsequent email messages and phone conversations with Walker, but by that time Walker and ABC Board Chairperson Donovan W. Anderson had already advised the mayor or her top aides not to reappoint Grandis and to replace him with another nominee.
He notes that while he spends time in Rehoboth Beach, like countless other D.C. residents, he is a legal District resident and fully meets the city's residency requirements for an appointed position on the ABC Board.
He also notes that details of his law practice and some of his clients were carefully examined and cleared by the D.C. Board of Ethics and Government Accountability (BEGA) at the time he was first nominated for his ABC Board appointment in 2019. Nothing has changed since that time to rise to the level of an ethics violation, Grandis says.
"To say I was surprised by such defamatory accusations by Mr. Walker, that called into question my decades of private service to my clients as well as my decades of public service to residents of the District, does not reflect the anxiety such falsehoods cause," Grandis told McDuffie in his Nov. 14 letter. "I don't think the Mayor, who knows me, would have believed that I was unethical," his letter continues.
"I bring this to your attention because I want to defend my reputation," he wrote. "I also want you to know that I do not believe the Mayor or you, if known, would have tolerated these abusive actions by Mr. Walker or Mr. Anderson."
Grandis told the Blade that he respects Mayor Bowser's authority to make the final decision on whom to appoint to the ABC Board and other boards and commissions. But he said his concern is that the mayor may have based her decision in his case on false information. He said he has reached out to people with ties to the mayor's office to discuss his concerns, including the possibility of his being considered for one of as many as four ABC Board positions that remain vacant.
He told McDuffie in his letter that he received a phone call saying the so-called ethical allegations were not pursued. "The reason that I was not considered for another term was because Donovan Anderson, the ABC Board chairperson, requested that I not be renominated to the ABC Board," he says in his letter. Grandis told the Blade he did not want to publicly speculate why Anderson opposes his reappointment.
City records show that Walker, who was appointed to the position of director of the Mayor's Office of Talent and Appointments in 2015, changed jobs in October of this year to become Deputy Chief of Staff at the Office of the Mayor. But Grandis said Walker continued to interact with him after beginning his new job.
In his most recent phone conversation with him, Walker "ended the call stating that I was not to speak to anyone about these accusations or about my desire to be renominated to the ABC Board," Grandis told McDuffie in his letter. "Being told by Mr. Walker to stay silent only made me more determined to attempt to clear my name with the Mayor," Grandis says in his letter.
The Blade has sent email messages to Walker, ABC Board Chair Anderson, and Bowser spokesperson Susana Castillo providing details of Grandis's concerns and allegations about being unfairly dropped from consideration for reappointment to the ABC Board and asking the three to respond as well as to disclose whether they believe Grandis's allegations have merit. As of the end of the business day of Nov. 21, Walker had not responded.
Anderson replied with a brief message saying only that he had forwarded the Blade's inquiry to the "Agency" for a formal response. By the Agency, he appeared to be referring to the D.C. Alcoholic Beverage and Cannabis Administration (ABCA), which sometimes responds to press inquiries sent to the ABC Board. As of Nov. 21, the Blade had not heard back from an ABCA spokesperson.
Mayoral spokesperson Castillo twice responded to the Blade with short messages saying she was in the process of arranging for a response from the mayor's office to the Blade's inquiry, but as of Nov. 21, more than a week after the Blade first contacted her, no response was received.
Also not immediately responding to a request by the Blade for comment on Grandis's concerns was Council member McDuffie's press spokesperson, Jose Sousa.
"As I discussed with you, I had looked forward to continuing the work of the Board on alcoholic beverages and cannabis to implement policies that benefit District residents," Grandis concludes in his letter to McDuffie. "Thank you for the excellent work of your Committee."
Grandis told the Blade that as an out gay man who is familiar with the D.C. LGBTQ nightlife scene he believes he brings to the ABC Board a perspective and knowledge that has and can continue to help to render fair and informed decisions on LGBTQ-related businesses with liquor licenses.
Also expressing concern about the apparent decision not to reappoint Grandis to the ABC Board is D.C. Council member Brooke Pinto (D-Ward 2). Pinto told the Blade that in addition to Grandis's role as a gay member of the board, he also has provided representation on the board for Ward 2, where Grandis has lived and operated his law practice for more than 30 years. Pinto, who spoke to the Blade about the Grandis matter last month while attending the 17th Street High Heel Race, said she planned to contact the mayor's office about the matter.
D.C. Council records show that the mayor's office, through MOTA, submitted the nomination in October of Silas H. Grant Jr., a former member of McDuffie's Council staff, to replace Grandis on the ABC Board. Council records show the Council voted to approve Grant's nomination on or around Nov. 2. Although Grandis's term on the ABC Board expired on May 3 of this year, under board rules he continued as a board member until his replacement was confirmed.
Grandis told the Blade he believes Grant, who is from Ward 5, is highly qualified to serve on the board and he has no objections to Grant. But Grandis points out that there are now just three members on the ABC Board, including Grant, Chairperson Anderson, who represents Ward 8, and Ward 7 representative James Short Jr. The board's website says under city law there may be as many as seven ABC Board members, but the board can operate with a quorum of just three members.
With four vacant seats on the board, Grandis says there was no reason for Grant to be named as his replacement rather than to be appointed to one of the vacant seats other than as a sign of animus toward him by Board Chair Anderson and Walker.
Gay former College Park mayor sentenced to 30 years in child porn case
Family, friends testify at emotional sentencing hearing in P.G. County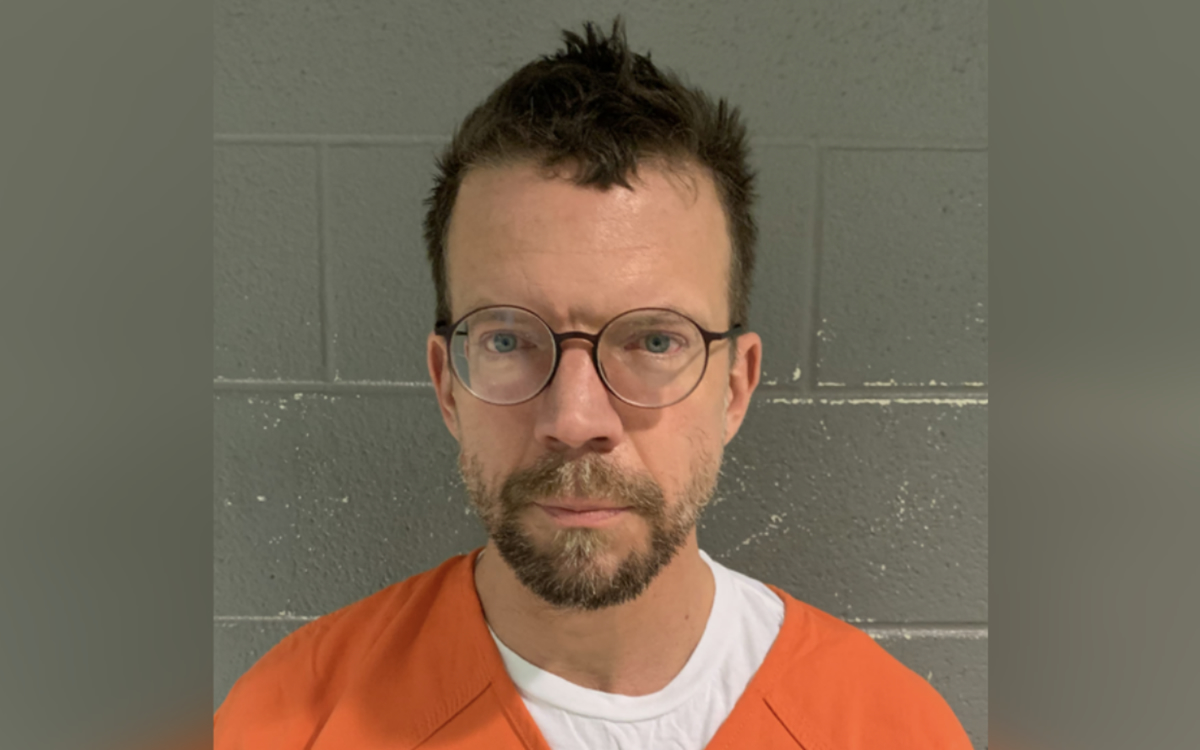 A Prince George's County Circuit Court judge on Monday, Nov. 20, sentenced gay former College Park Mayor Patrick Wojahn to 30 years of incarceration at an emotional three-and-a-half-hour long sentencing hearing that took place more than three months after Wojahn pleaded guilty to 140 counts of child pornography-related charges as part of a plea agreement with prosecutors.
In agreeing to carry out the plea agreement, Judge Karen Mason sentenced Wojahn to 150 years in prison, with 120 years suspended, requiring that he serve 30 years.
The judge and prosecutors pointed out that under Maryland's sentencing rules Wojahn will be eligible to apply for release on parole after serving 25 percent of the 30-year sentence, which could result in his release after seven and a half years.
The sentencing followed news that surfaced in March of this year, which shocked Wojahn's friends and longtime political supporters, that he had been arrested after police raided his College Park home and confiscated multiple cell phones, a tablet, computer, and a storage device containing video and still images, leading to two indictments alleging possession and distribution of child pornography.
The 140 counts to which he pleaded guilty include 60 counts of distribution of child porn, 40 counts of possession of child porn, and 40 counts of possession of child pornography with intent to distribute it.
He announced his resignation as mayor, a position he held since 2015, shortly before his arrest.
Wojahn's husband, mother, sister, and 13 friends testified at the sentencing hearing. Most told the judge they understood the seriousness of the charges against their loved one and friend but called on the judge to take into consideration the good that Wojahn has done as a family member, friend, and elected official over his lifetime. Several of the friends said mental health issues and an addiction problem had played a role in Wojahn's actions and urged the judge to arrange for him to receive mental health related services.
Among those who testified were Sister Jeannine Gramick, a Roman Catholic nun who co-founded the LGBT Catholic support organization New Ways Ministry, and Francis DeBernardo, the current executive director of New Ways Ministry. Also testifying was Thomas Bower, an official with the LGBT Catholic organization Dignity Washington, of which Wojahn has been a participant.
Judge Mason said she would refer Wojahn, who has been held without bond since the time of his arrest in March of this year, to the Patuxent Institution, a maximum-security correctional facility located in Jessup, Md., that specializes in providing mental health services for its male and female inmates.
Mason also included in her sentencing a requirement that Wojahn serve five years of supervised probation upon his release from incarceration, register as a sex offender, and have no unsupervised contact with minors.
The testimony from family members and friends came after P.G. County Assistant State's Attorneys Jessica Garth and Monica Meyers argued that those who possess and distribute child pornography are responsible for the suffering of victims of child sex abuse who are forced to take part in the production of child porn video and still images, even though, as in Wojahn's case, the perpetrators do not produce the images and don't directly come into contact with the children depicted in the images.
Police and prosecutors have alleged in charging documents that Wojahn had uploaded and/or shared dozens of videos or still images on the social media app Kik depicting explicit sexual acts between adult men and prepubescent boys, depicting prepubescent boys engaging in sex with each other, or engaging in masturbation.
In a development that surprised some attending the sentencing hearing, the two prosecutors disclosed that with the help of law enforcement officials and the National Center for Missing and Exploited Children, they identified 52 of the juveniles who were depicted in the video or still photo images that police had confiscated from Wojahn's home. At a press conference following the sentencing hearing, prosecutor Meyers said the 52 then children who were identified, most of whom are now adults, were from the U.S., Canada, Mexico, and several European countries, including Germany, Russia, Portugal, and the United Kingdom.
Through information obtained from law enforcement officials in the U.S. and internationally, the two P.G. County prosecutors said they obtained statements from or case reports for about 42 of the individuals listed as victims and presented those statements at the sentencing hearing by projecting them on two large screens in the courtroom. Meyers read each of the statements as they were projected, with most of the victims saying they suffered long-lasting harmful effects from being forced as children to take part in the production of pornographic images.
Meyers said while prosecutors presented victim impact statements for about 40 of the juveniles who were identified in the porn videos and still images, Wojahn had possession and helped to distribute images of "hundreds more on his devices" who were not identified.
In an effort to highlight the large numbers of sexually abused juveniles in the videos or still images in Wojahn's possession, Meyers pointed to a photo that the prosecutors displayed on the large video screen in the courtroom during Monday's sentencing hearing of a junior high school in College Park located near where Wojahn lived.
"That his own elementary school a half a mile from his house has less than 500 students who attended, he had more victims than that on his telephone," Meyers said at the press conference. "And on his device, he had memorialized more than 500 victims who were sexually abused, raped, and tortured," she said.
"These are not victimless crimes, even though the victim is separated from the person who's abusing them by a computer screen," Assistant State's Attorney Garth said at the press conference. "They are real people. They experience real damage, psychological and physical damage," she said. "And they have to live with what happened to them for the rest of their lives."
P.G. County State's Attorney Aisha Braveboy, who called the press conference, thanked the team of prosecutors and police investigators who worked on the Wojahn case.
"No child deserves to be sexually abused," Braveboy said. "No child deserves their images to be displayed on the internet or any platform for hundreds of thousands and possibly millions of people to view," she said. "And so, in accepting this plea agreement, we are satisfied that Mayor Wojahn understood the seriousness of his actions and wanted to take responsibility."
Wojahn, who was dressed in an orange prison jumpsuit, was the last to speak at the hearing before Mason issued her sentence. Due to the fact that Wojahn and many of the others who spoke at the hearing were not using microphones, much of what was said could not be heard clearly.
"I want to give an apology," he could be heard saying. "I don't know what happened. I can't explain what changed me," he continued, weeping while speaking. "I want to apologize to all my friends. I apologize to my family," he said. He then turned to look at his husband, Dave Kolesar, and expressed his love for his husband. Both were crying as Wojahn spoke.
"I hope what I went through will help others who need help, get help," he said. "I do hope I will be able to recover fully myself. I hope others will know recovery is possible."
Wojahn's attorney, David Moyse, pointed out that Wojahn had cooperated fully with the investigation into his actions as soon as P.G. County police entered his house with a search warrant in March. Much of what Moyse said couldn't be heard due to the faulty sound system in the courtroom, but he urged the judge to take into consideration all the positive aspects of Wojahn's life.