June 30, 2017 at 1:29 pm EDT | by Staff reports
HIV rates for gay men down in England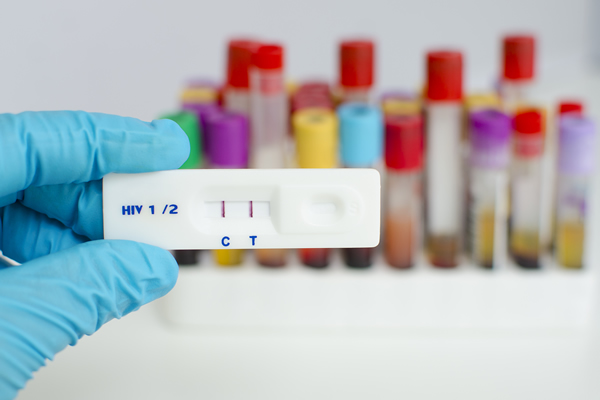 LONDON — A substantial reduction in HIV rates among gay men in London might be the beginning of the end of the epidemic there, public health officials say according to reports in the Guardian and other news outlets.
New data from Public Health England speaks of the possible elimination of HIV, revealing the first downturn in the epidemic among gay and bisexual men since it began, thanks to a combination of frequent testing of people at high risk of infection and rapid treatment.
In the year beginning October 2015, HIV diagnoses fell by 32 percent compared with October 2014 to September 2015 among men who have sex with men (MSM) attending five of the biggest London sexual health clinics, the Guardian reports.
The reasons for the fall are thought to be the big step up in testing, so that gay men at high risk because their partner has HIV would be offered testing every three months, and offering immediate antiretroviral drug treatment to those who test positive, which suppresses the virus, the Guardian reports.
At the same time, significant numbers of gay men in London have been taking pre-exposure prophylaxis (PrEP), one of the same drugs that can prevent them becoming infected with the virus. Some have been involved in trials to establish how effective PrEP is, while others have bought the drug online following successful trials in the U.S.
Valerie Delpech, head of HIV surveillance for Public Health England, said the five big clinics had seen a substantial fall in the number of men becoming infected with HIV and that the success could be replicated across the country and beyond, the Guardian reports.
There was a drop in infections among gay and bisexual men of 17 percent in England as a whole and a drop of 25 percent in London. The five clinics that had a 32 percent drop in new diagnoses, from 880 to 595, had stepped up testing to the point that they were responsible for 41 percent of all the tests carried out in MSM in England over the year, and were quicker than others to get those who tested positive on treatment, the Guardian reports.