July 12, 2017 at 10:52 am EST | by Peter Rosenstein
Reduce the flow of money to D.C. political campaigns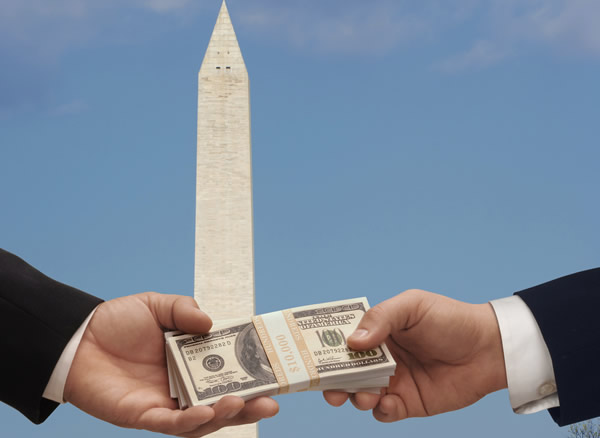 This week, the D.C. Council is taking a serious look at how to stop what many call the pay-to-play system of donating to political campaigns hoping to curry favor and get a leg-up when going after contracts and/or grants.
On Jan. 10, 2017 Aaron Davis wrote in the Washington Post, "The D.C. Council returned to work Tuesday, setting out a good-government agenda that will force a quick decision on campaign finance reform in a city that has been plagued by pay-to-play politics. Council members introduced more than a half-dozen bills to increase transparency in campaign fundraising and to limit the influence of big donors who do business with the city."
Guess quick action by the Council turns out to be six months later and it's not the first session of the Council to look at this issue. We can only hope they move the ball farther down the road this time than they have before.
Bills have been introduced by Council Chair Phil Mendelson, The Government Contractor Pay-to-Play Prevention Amendment Act of 2017 and by Ward 7 Council member and former Mayor Vincent Gray. Gray's bills are in essence a reintroduction of what he submitted to the Council when he was mayor. Another bill is from Attorney General Karl Racine. There may be more before this issue is settled. In a recent Washington Post column, Ward 6 Council member Charles Allen, who chairs the Judiciary Committee through which any bill will pass said, "He hopes to take the best elements of the bills and put them in a single piece of legislation that would advance to the full council. He went on to say this is a city where we do tens of millions of dollars' worth of contracts on a regular basis. When there are some contractors who donate money to the very people who make the decisions on whether or not they get the contract or not. That feeds the perception of pay-to-play."
The issue is both how to limit contributions and then how to limit the ability of companies that do contribute to bid on contracts for a specific amount of time. Do you limit current contractors or only those who may apply for a future contract? How do you deal with PACs and also non-profits that set up a 501(c)4 and determine what applies to them if they look for grants from the city?
One thing the Council continues to refuse to deal with are the 'Constituent Service Funds' or as most people call them 'slush funds.' Under the law the "Mayor, the Chairman of the Council, and each member of the Council may establish constituent-service programs within the District. The Mayor, the Chairman of the Council, and each member of the Council may finance the operation provided… that contributions received by the Mayor, the Chairman of the Council, and each member of the Council do not exceed an aggregate amount of $40,000 in any one calendar year. The Mayor, the Chairman of the Council, and each member of the Council may expend a maximum of $40,000 in any one calendar year for constituent service programs." That means during a four-year term each of our elected officials can raise a generally unrestricted $160,000. While individual donations are limited to $500 a year a group of executives and their families in a company could easily contribute thousands of dollars.
I don't know if every member of the Council still has these funds but they all may want to follow the lead of Attorney General Karl Racine who doesn't have one. When this law was written there was no independent AG but surely our generous Council would let him have one if he wanted it.
The various bills suggest different amounts of time before and after elections that donors to candidates who have any responsibility for grants or contracts will be ineligible to apply. Some of the bills deal with PACs, others don't. Some suggest complicated ways to monitor and enforce a final law.
My suggestion to the Council is they take a broad look at every way people who run for office raise fund and that they do so in a comprehensive way to limit loopholes in whatever bill passes, which will also need to stand up under a court challenge based on Citizens United.
They need to do this in conjunction with passing a public financing of campaigns bill and should pass legislation prohibiting Council members from having outside employment.   
Peter Rosenstein is a longtime LGBT rights and Democratic Party activist. He writes regularly for the Blade.