Sen. Warren's new bill could give gay couples refund on back taxes
Refund Equality Act allows for reconsideration of marriages prior to DOMA ruling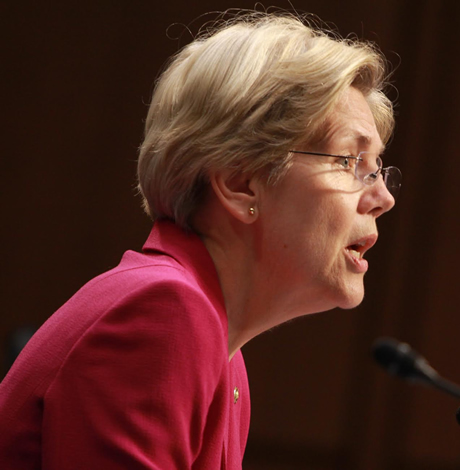 A new bill led by Sen. Elizabeth Warren (D-Mass.) in the U.S. Senate would make gay couples potentially eligible for a refund on their back taxes if they married more than three years before the U.S. Supreme Court struck down the anti-gay Defense of Marriage Act.
The legislation, called the Refund Equality Act, would same-sex couples married in places like Massachusetts, which had marriage equality before the Supreme Court decision in the Obergefell case, could file amended tax returns back to the date of their marriage.
"For nearly a decade, legally married same-sex couples had to file their taxes as single persons, often paying more taxes than they would owe if they could file as married," Warren said in a statement. "This bill is a simple fix to allow same-sex couples to claim the tax refunds they earned but were denied because of who they love."
After the Supreme Court ruled against DOMA in 2013, then-President Obama directed his administration to extend federal spousal benefits to same-sex couples to the furthest extent possible under the law. Former Treasury Secretary Jack Lew allowed married same-sex couples throughout the country — even those in states at the time without marriage equality — to file taxes jointly for the first time.
Additionally, same-sex couples could file an amended return if they feel they would've receive a refund in one or more prior tax years for up to three years in the past: 2010, 2011, and 2012. Under some circumstances, such as signing an agreement with the Internal Revenue Service to keep the statute of limitations open, these couple might have been able to seek a refund from an earlier time.
The Refund Equality Act would extend the window period for a refund further back in time. Same-sex couples could file a joint return to seek a refund dating to the time of their marriage, which in Massachusetts could be as early as 2004.
Same-sex couples who wed in jurisdictions with marriage equality more than three years before the DOMA decision — Massachusetts, Connecticut, California, Iowa, New Hampshire, Vermont, and D.C. — could be eligible for a refund under the Refund Equality Act.
According to Warren's office, an estimated $67 million in refunds could be available to married same-sex couples if the legislation becomes law.
It's possible that under some circumstances, same-sex couples would have had to pay more in taxes if DOMA weren't in place as a result of filing as married as opposed to single. Low and high-income couples can incur hefty marriage penalties — often when both spouses have similar incomes. It seems unlikely those couples would be eligible for a refund under the Refund Equality Act.
In the Senate, the legislation is co-sponsored by 30 senators — all Democrats. Among them are Senate Minority Leader Chuck Schumer (D-N.Y.), lesbian Sen. Tammy Baldwin (D-Wis.), Sen. Bernie Sanders (I-Vt.), Sen. Tim Kaine (D-Va.) and Sen. Kamala Harris (D-Calif.).
Rep. Richard Neal (D-Mass.) leads the legislation in the U.S. House, where 39 other lawmakers have co-sponsored the bill.
"All legally married couples in this country deserve to be treated equally," Neal said in a statement. "This bill would codify into law an important correction that would enable same-sex married couples to go back and claim the tax refunds and credits for which they qualify. The Supreme Court has ruled as such, and now it's time for Congress to act and make sure all Americans are treated with the fairness and equality they deserve under the law."
Read a fact sheet on the Refund Equality Act here.
Missing gay man found 'alive and well'
Police say Richard 'Rick' Woods found in good health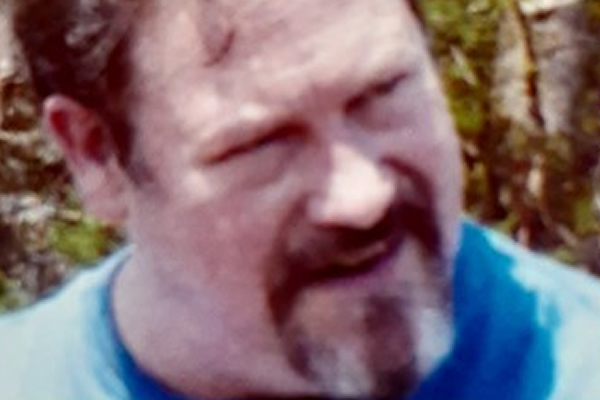 D.C. police announced on Friday that Richard G. 'Rick' Woods, a 65-year-old gay man who police said was reported missing and last seen on July 14, has been located. But the announcement doesn't provide information on where he was found or why he went missing.
Friends who know Woods say he operated for many years an antique wood furniture restoration business in various locations in D.C. The most recent location of his business, friends said, was in Georgetown a short distance from where police said he was last seen on the 1600 block of Wisconsin Avenue, N.W.
"MPD does not publicly disclose the circumstances surrounding a missing person and how they are found, however we do release their flyer as well as a notification when they are located," said D.C. police spokesperson Brianna Burch. "Mr. Woods was found in good health," Burch told the Blade.
Police sought help from the public in their initial announcement that Woods was missing. The announcement said he was reported missing to police on Friday, July 23.
Logan Circle Advisory Neighborhood Commissioner and LGBTQ rights advocate John Fanning, who said he has been friends with Woods for many years, said he was delighted to hear Woods was found in good condition.
"Rick is known by many in our community," Fanning told the Blade at the time Woods was reported missing. Fanning said he and others who know Woods stand ready to provide support for him should he be in need of such support.
The Blade couldn't immediately reach Woods for comment.
Biden to nominate LGBTQ synagogue rabbi to religious freedom commission
Sharon Kleinbaum joined NYC's Congregation Beit Simchat Torah in 1992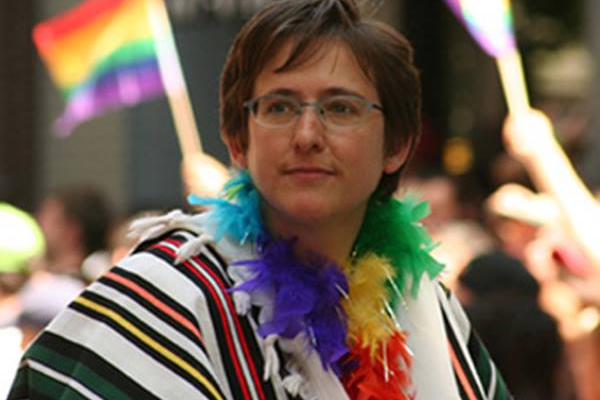 President Biden on Friday announced he plans to nominate the chief rabbi of an LGBTQ synagogue in New York City to the U.S. Commission on International Religious Freedom.
Rabbi Sharon Kleinbaum joined Congregation Beit Simchat Torah in 1992.
"She was installed as CBST's first rabbi in 1992, arriving at the height of the AIDS crisis when the synagogue was in desperate need of pastoral care and spiritual leadership," reads a bio that announced Biden's intention to nominate Kleinbaum to the commission. "She guided the congregation through a period of loss and change, while addressing social issues and building a strong and deeply spiritual community. Under her leadership as senior rabbi, CBST has become a powerful voice in the movement for equality and justice for people of all sexual orientations, gender identities and expressions."
Kleinbaum is married to American Federation of Teachers President Randi Weingarten.
The commission seeks to defend religious freedom in the U.S. and around the world. The president and Democratic and Republican leaders in Congress nominate members.
Some D.C. gay bars to require proof of COVID vaccination
Action prompted by mayor's order reinstating masks indoors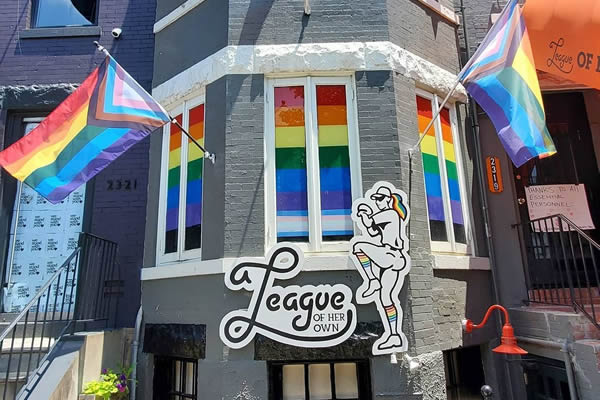 At least four D.C. gay bars announced this week on social media that they will require patrons to show proof that they have been vaccinated for COVID-19 as a condition for being admitted to the bars.
They include the Logan Circle area gay bars Number Nine and Trade, which are operated by the same co-owners, and the Adams Morgan gay sports bars Pitchers and A League of Her Own, which are also operated by the same owner and share the same building.
The four bars, which also offer dining service, announced their proof of vaccination requirement shortly after D.C. Mayor Muriel Bowser on Thursday issued a new order reinstating the city's requirement that facial masks be worn inside all businesses and other public establishments.
The mayor's order applies to all vaccinated and unvaccinated people over the age of two. It was scheduled to take effect 5 a.m. Saturday, July 31.
At a July 29 news conference, Bowser pointed to a new U.S. Centers for Disease Control and Prevention guidance issued two days earlier recommending that fully vaccinated people resume wearing masks indoors in places where transmission of the coronavirus is considered "substantial" or "high."
The mayor said that, at the advice of her public health experts, she decided to issue the new order to help curtail the rising number of COVID cases in D.C. over the past month or more due to the rapid spread of the virus's delta variant, which is surging throughout the nation. Like other parts of the country, Bowser and D.C. Department of Health Director Dr. LaQuandra Nesbit said people who are unvaccinated in D.C. make up nearly all of the newly infected cases.
"I know D.C. residents have been very closely following the public health guidelines, and they will embrace this," Bowser said in referring to the new mask requirement.
The four-page order released by the mayor's office, similar to the city's earlier mask requirements, allows indoor patrons of restaurants and bars to remove their masks while "actively" eating or drinking.
But some representatives of restaurants and bars have pointed out that other jurisdictions, including Maryland and Virginia, have followed the CDC's initial policy of making mask wearing a recommendation rather than a requirement.
"Mayor Bowser's announcement that nightlife hospitality patrons must wear a mask indoors when not 'actively eating or drinking' renders the reinstated mandate essentially unenforceable and results in the rule being reduced to a largely theatrical requirement," said Mark Lee, director of the D.C. Nightlife Council, a local trade association representing bars, restaurants, nightclubs, and other nightlife related businesses.
"The greatest disappointment for many venue operators and staff, however, is that the mayor's decision does not allow an option for establishments to admit only fully vaccinated patrons and be exempt from the mandate, as a number of other jurisdictions across the country have done," Lee said.
John Guggenmos, co-owner of the bars Trade and Number Nine, told the Washington Blade he and his co-owners adopted the proof of vaccination policy as an added means of protecting the safety of both patrons and employees of the two bars.
"We're hopeful that this will be in effect for just a few weeks or a month or two," Guggenmos said. "Our patrons have always been very supportive," he said in referring to the city's public health directives last year and early this year in which masks were required up until May of this year.
Guggenmos said Trade and Number Nine will allow an alternative to the vaccination requirement if patrons provide proof of a negative COVID-19 test conducted within the previous three days of their admission to the bars.
In its social media postings, Pitchers and A League of Her Own said their proof of vaccination requirement was based on the concern for the health of their patrons and staff.
"We will require proof a COVID vaccination until further notice at Pitchers/ALOHO and masks per the mayor," a Facebook posting says. "We take guidelines and the health of our patrons and staff very seriously. We will accept a picture or hard copy of your COVID vaccination card," it says. "No exceptions, no arguing, no talking to the manager."
Tammy Truong, owner of the gay bar Uproar Lounge at 639 Florida Ave., N.W., told the Blade the bar has no immediate plans to require proof of vaccination as a requirement for admission, but Uproar will fully comply with the mayor's order requiring indoor masks.
Justin Parker, co-owner of the nearby gay bar The Dirty Goose at 913 U St., N.W., told the Blade he and his staff decided on Friday to also put in place a requirment that patrons show either proof of vaccination or proof of a negative COVID-19 test within the past five days. He said a 5-day window for the COVID test, which the CDC allows in some cases, was chosen rather than three a requirement to accomodate people who may not be able to get tested during weekends.
Owners of other D.C. gay bars couldn't immeidately be reached. But the Blade could not find any announcements by the other gay bars as of Friday afternoon that they planed to put in place a proof of vaccination requiremenet.