July 28, 2017 at 4:37 pm EDT | by Staff reports
HIV transmission nil when poz partner on meds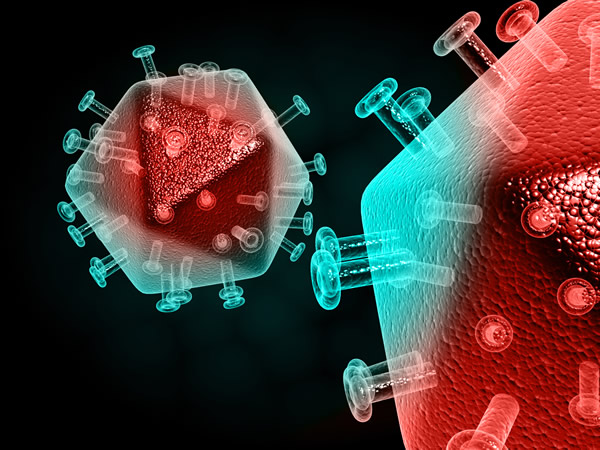 PARIS — HIV-positive people taking regular antiretroviral medication have "pretty much" a zero chance of infecting others during either gay or straight sex, according to a large-scale study of gay men presented at the ninth International AIDS Conference on HIV Science in Paris this week, CNN reports.
HIV experts emphasized this aspect of prevention, highlighting the "Undetectable equals Untransmissible" campaign, during a press conference at the international meeting. The campaign works to encourage people worldwide to stay on treatment by ensuring they understand that doing so could mean they cannot infect others, CNN reports.
This message is not aligned with the status quo in terms of the care people infected with HIV receive today, says Bruce Richman, founder and executive director of Prevention Access Campaign and the "Undetectable = Untransmittable" initiative. "This is transmission-stopping information," he said, according to CNN.
New vaccine results have shown promise at the meeting this week and in recent studies, but are still far from becoming a reality to end the epidemic.
In the largest-ever trial on HIV transmission risk among gay men, Australian researchers explored the sex lives and HIV rates of more than 350 homosexual couples where one person is HIV positive. The couples were from Brazil, Thailand and Australia, CNN reports.
Each couple reported their sexual activity when visiting clinics involved in the trial and HIV-negative partners were regularly tested to diagnose any new infections, CNN reports. The couples participating reported having sex almost 17,000 times without condoms between them over four years, and none of those times resulted in new infections.
"There was not a single linked HIV infection in these couples," said Andrew Grulich, professor of epidemiology at the University of New South Wales in Australia, who led the study. "Nobody became infected from their partner," CNN quoted him as having said.
Three new infections were discovered during the trial, but analysis of the virus showed they had come from sex outside of the relationships, not from the person on treatment within the couple, CNN reports.
Sex without a condom is not necessarily advised, however, to prevent risk of other sexually transmitted infections (STIs). "This (group) had very high STIs," Grulich told CNN, adding that 20 percent of the men in the trial developed STIs each year, yet there were zero HIV infections.
Approximately 10 percent of men had STIs associated with anal sex, which experts had previously thought aided HIV transmission, Gulich said, according to the CNN article.