Pet Shop Boys revisit recent albums with three-disc deluxe reissues
'Nightlife,' 'Release' & 'Fundamental' are first three in a series that will eventually include their entire oeuvre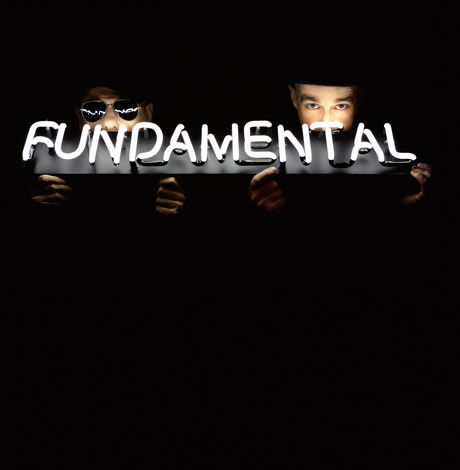 Reservoir wells for popular acts vary greatly in quality and quantity. There are almost always some little gems nestled in the outtakes, B-sides and deep album cuts the casual fans miss out on, but longtime fans know that Pet Shop Boys' B-sides are often as essential as their singles and album cuts.
Sixteen years after a 2001 series of double-disc expanded editions, the veteran synthpop duo is once again mining their back catalog and this time they're presenting fans with even more ear candy than before.
The first batch in a series that will eventually include all of their albums up through 2009's "Yes" covers arguably the Pet Shop Boys' three most underappreciated albums: "Nightlife" (1999), "Release" (2002) and "Fundamental" (2006). Once again Neil Tennant and Chris Lowe put the time and effort into carefully curated collections that other artists should emulate with their own archival releases. The first two are presented as three-CD sets including two full discs of "Further Listening" material, while "Fundamental" is two discs.
"Nightlife" (1999) is a glossy collection of well-crafted electronic dance pop, atmospheric and vast in sound but instilled with heart and genuine emotion. First single "I Don't Know What You Want But I Can't Give It Anymore" is one of their greatest studio triumphs, a true pop masterpiece of repressed rage simmering below an icy sheen of detachment as Tennant delivers barbed swipes at a cheating lover over Chris Lowe's slow-building, immaculately arranged layers of string synths.
Other singles include "New York City Boy" and "You Only Tell Me You Love Me When I'm Drunk," and there is a wealth of high quality bonus material like the excellent B-sides "Lies" and "The Ghost of Myself." Studio outtakes like the tight disco-funk "Nightlife," a track left off the album despite providing its title, are finally dusted off and getting a must-deserved moment in the sun.
Even more undervalued is the band's next album, "Release" (2002). Johnny Marr of the Smiths' fame contributes on guitar on an album that has a mellower vibe than typical for the duo, but the songwriting and arrangements are superb throughout. First single "Home and Dry" exudes the same kind of effusive love that flowed out of the speakers in palpable waves on their buoyant 1993 single "Liberation."
The haunting allegory "Birthday Boy" is among the very finest recordings the duo has ever produced. Several highly commercial pop-oriented songs were dropped from the album to preserve its singular atmosphere, so the "Further Listening" discs will be sure to please fans who prefer the Pet Shop Boys higher-energy material. Highlights among the extras include "Sexy Northerner" and "I  Didn't Get Where I Am Today," a song that easily could have been a Top 10 single (in the U.K., that is — pop radio in the U.S. has basically ignored the duo since their last Top 40 hit "Domino Dancing" in 1988) if given the opportunity.
The third in the first batch of reissues is "Fundamental" (2006), produced by the great Trevor Horn. The duo returns to a more electronic sound but the album is still diverse, ranging from dance-floor bangers to poignant ballads. "Minimal" is the absolute highlight, a gleaming masterpiece of pop songcraft. The sharply political "Integral" could not have been more suited for our times today than if it had been specifically written about the last six months in America.
The album's biggest hit, "I'm With Stupid," is an artifact of the George W. Bush years, although the duo (and anyone else, for that matter) surely would have scoffed if told that a decade later a president would be elected that makes George W. Bush seem like a towering intellect. There are again plenty of extras to explore on the "Further Listening" discs, highlighted by outstanding non-album cuts like "The Resurrectionist" and "After the Event."
The new Pet Shop Boys reissues should be cause for celebration among die-hard and casual fans alike, as they allow those who missed these great albums the first time around to discover them now, and the expanded "Further Listening" discs offer enough extra material to keep listeners well occupied until the next batch of arrives. They are a reminder of the seemingly limitless reservoir of amazing pop songs the Pet Shop Boys have relentlessly churned out over their remarkable 30-plus year career, with even more to come. Time to build that ultimate Pet Shop Boys playlist; one could hardly ask for a better soundtrack for summer.
Bruce & Janet & John Legend, oh my!
Slew of iconic acts hitting the road after pandemic cancellations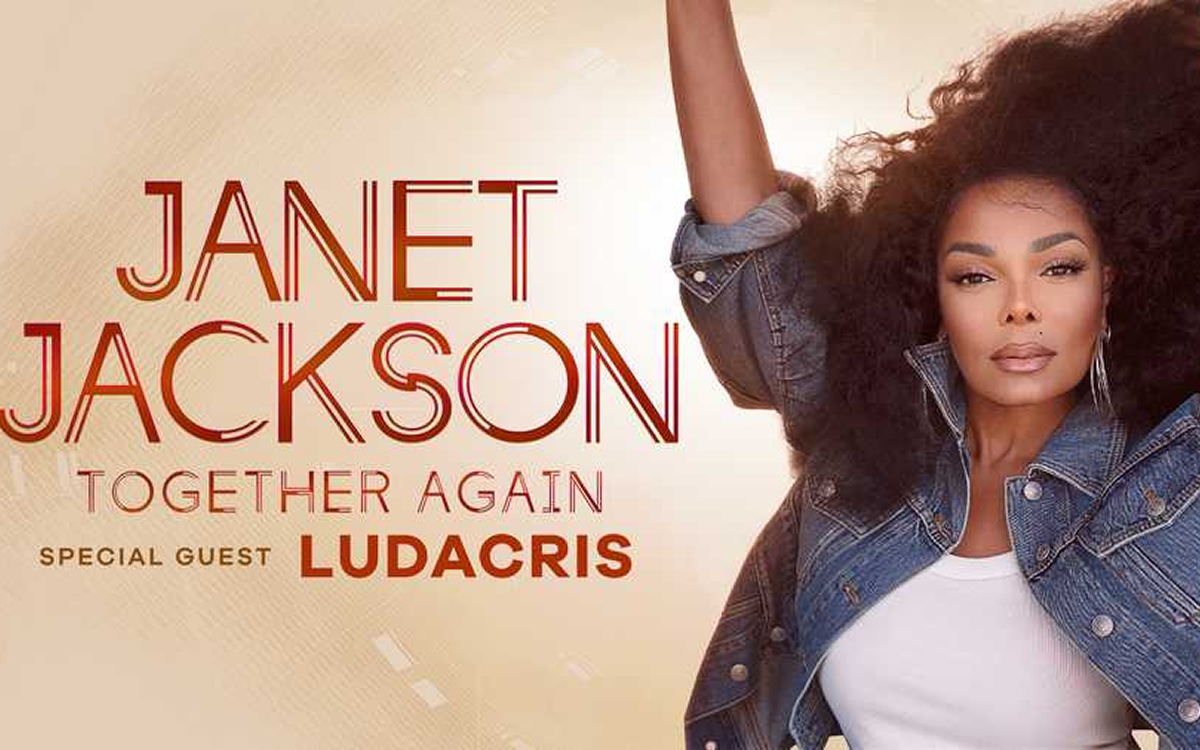 Pop and rock icons are releasing their pent-up pandemic frustrations by mounting huge tours this spring and summer. After three years of canceled and postponed shows, everyone from Bruce Springsteen to Janet Jackson is hitting the road at long last. But save your coins because the TicketMaster algorithms are driving ticket prices to astronomical highs. Here are a few highlights from D.C.-area venues this spring. Although some of the iconic acts aren't coming until summer — Beyonce, Madonna, Pink — several others are hitting the road this spring.
ANTHEM
Betty Who plays March 10; Keyshia Cole headlines the All Black Extravaganza 20 Year Anniversary tour on March 18; the Yeah Yeah Yeahs come to town on May 3; Seal brings his world tour to town on May 10; and the beloved Pixies are back on the road with a new North American tour stopping here on June 10.
9:30 CLUB
Don't miss Gimme Gimme Disco, an Abba dance party on March 18; Inzo arrives on March 31, followed by Bent on April 1; Ruston Kelly brings his The Weakness tour on April 17 along with Purr; The New Pornographers show on May 19 is sold out but there are tickets available for the May 20 show; The Walkmen have added a fourth show on May 23 because the other three shows are sold our;
CAPITAL ONE ARENA
Living legend Bruce Springsteen and the E Street Band are back with a vengeance, playing one of four area shows on March 27. (They're in Baltimore the night before.) If you missed out this time, don't worry, Bruce is playing Nats Park in September as well as at Baltimore's Camden Yards. April 1 brings the R&B Music Experience, including Xscape, Monica, Tamar Braxton, and 112. Blink-182 comes to town on May 23. And this summer watch for Sam Smith to continue his hot streak, bringing his "Gloria" tour to town on Aug.4.
JIFFY LUBE LIVE
Janet Jackson makes her highly anticipated return to the stage this spring, arriving in our area on May 6 along with guest Ludacris. The LGBTQ ally and icon has promised new music on her upcoming "Together Again Tour," which follows the pandemic-related cancellation of her "Black Diamond Tour." Jackson also plays Baltimore's newly renovated CFG Bank Arena on May 13.
OTHER HIGHLIGHTS
John Legend plays two nights at Wolf Trap on June 2 and 3; Charlie Puth follows on June 4. Wolf Trap also hosts the Indigo Girls on June 7 just in time for Pride month. Celebrate St. Patrick's Day with the Smithereens at the Birchmere on March 17. Fans of '80s alternative will be lined up for the Church also at the Birchmere at April 4, followed by Suzanne Vega on April 26. Amy Grant returns to the stage this spring and plays the Birchmere on May 2. Echostage plays host to a slew of buzz worthy shows this spring, including Ella Mai on April 8 and Fisher on May 12.
Internationally acclaimed pianist to play at Strathmore
Brian Ganz to celebrate 12th annual concert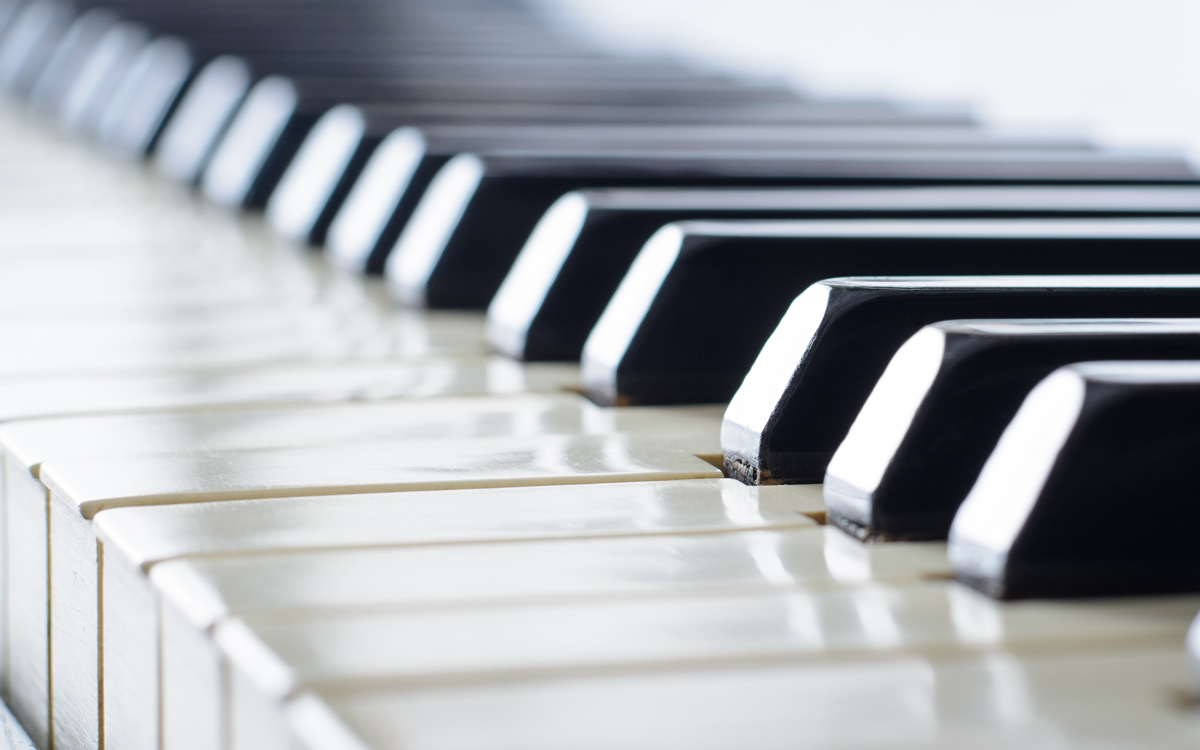 "An Evening of Chopin's Chamber Music with Brian Ganz and Friends" will be on Saturday, Feb. 25 at 8 p.m. at the Music Center at Strathmore.
Pianist Brian Ganz will celebrate his 12th annual concert in his quest to perform the complete works of Frédéric Chopin. He will be joined by Carter Brey, principal cellist for the New York Philharmonic, and Laura Colgate, concertmaster for the National Philharmonic. The artists will perform all the major chamber music works written by Chopin, including the rarely heard Trio in G minor for piano, violin and cello, Op. 8, as well as the famed Sonata for Cello and Piano in G minor.
Ticket prices start at $29 and free for young people 7–17. For more details, visit nationalphilharmonic.org.
Boston Gay Men's Chorus builds bridges in new documentary
'Music Triumphs Homophobia' chronicles group's travels around the world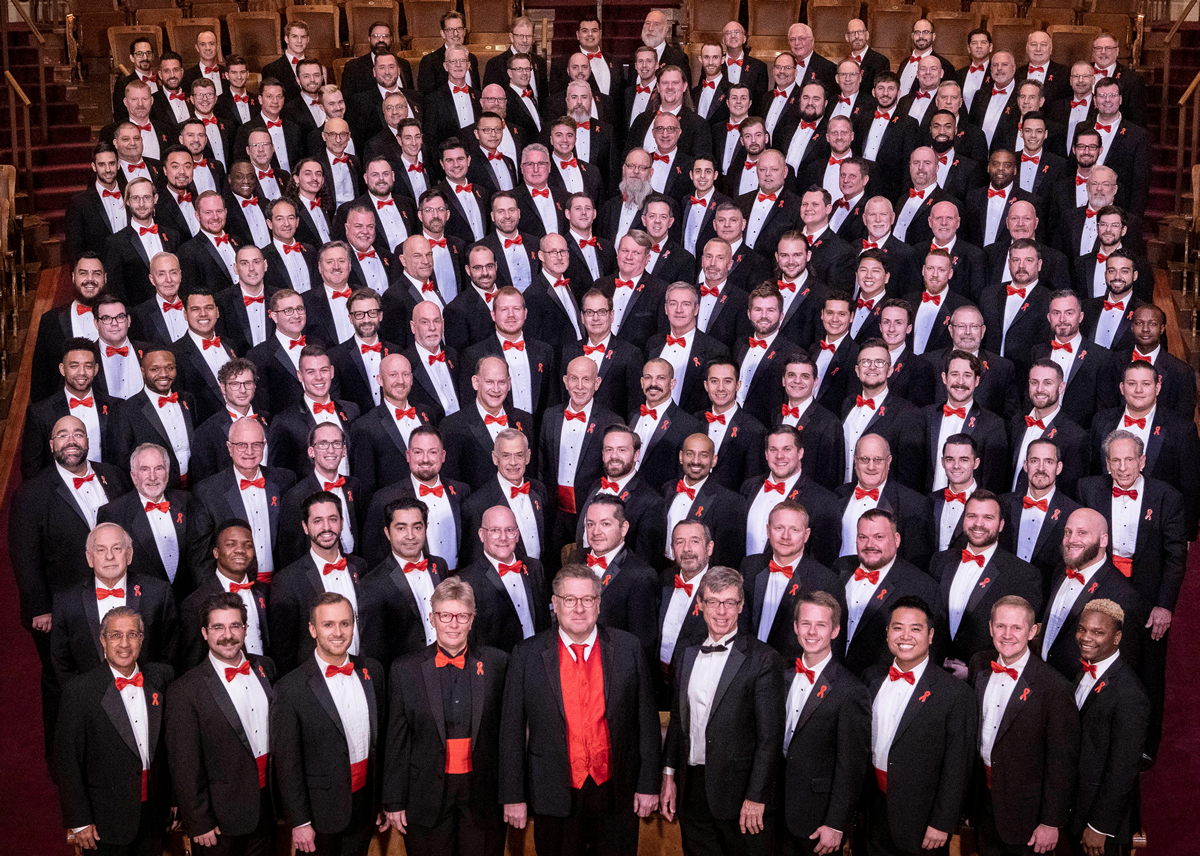 Poland, Turkey, and South Africa are among the places the Boston Gay Men's Chorus has traveled, facing discrimination, but also finding acceptance and camaraderie on the road.
"Music Triumphs Homophobia," a new documentary available on Amazon Prime Video written and directed by filmmakers Craig Coogan and Michael Willer, follows the Chorus's tours around the world and grapples with how spiritual LGBTQ people contend with the homophobic mistranslations of religious texts. It also explores the power of music.
"Our goal is to share … the joy and inspiration that music can have in overcoming prejudice," Coogan, the former executive director of the chorus, said in an interview. "What BGMC has done for 40 years, and other choruses have done as well, is infusing the world with joy, inspiration, and hope."
And it's not just Christianity that misinterprets religious doctrines, Coogan said.
"It wasn't just Christian, and it wasn't Muslim. It wasn't Jewish. It wasn't one particular denomination. It actually was overall," Coogan said.
The Boston Gay Men's Chorus was founded in 1982 and is comprised of more than 200 performers, from all different backgrounds. This diversity of perspective is what drives the mission of the chorus and the documentary, Coogan said.
"The universality of coming together as one voice, to tell one story, is incredibly powerful. And I think that's what audiences identify with," Coogan said.
Because the Boston Gay Men's Chorus had to go on hiatus from performing at the onset and height of the pandemic, Coogan and Willer sought out a solution — to put together a documentary chronicling the history and work of the group.
The pair already had most of the footage before putting together a full, nearly two-hour documentary was a reality for them. For years, people at the chorus, including Coogan and Willer, had captured the various trips for the archives.
"This actually afforded us a unique opportunity to immerse ourselves in 30 terabytes of footage," Willer said.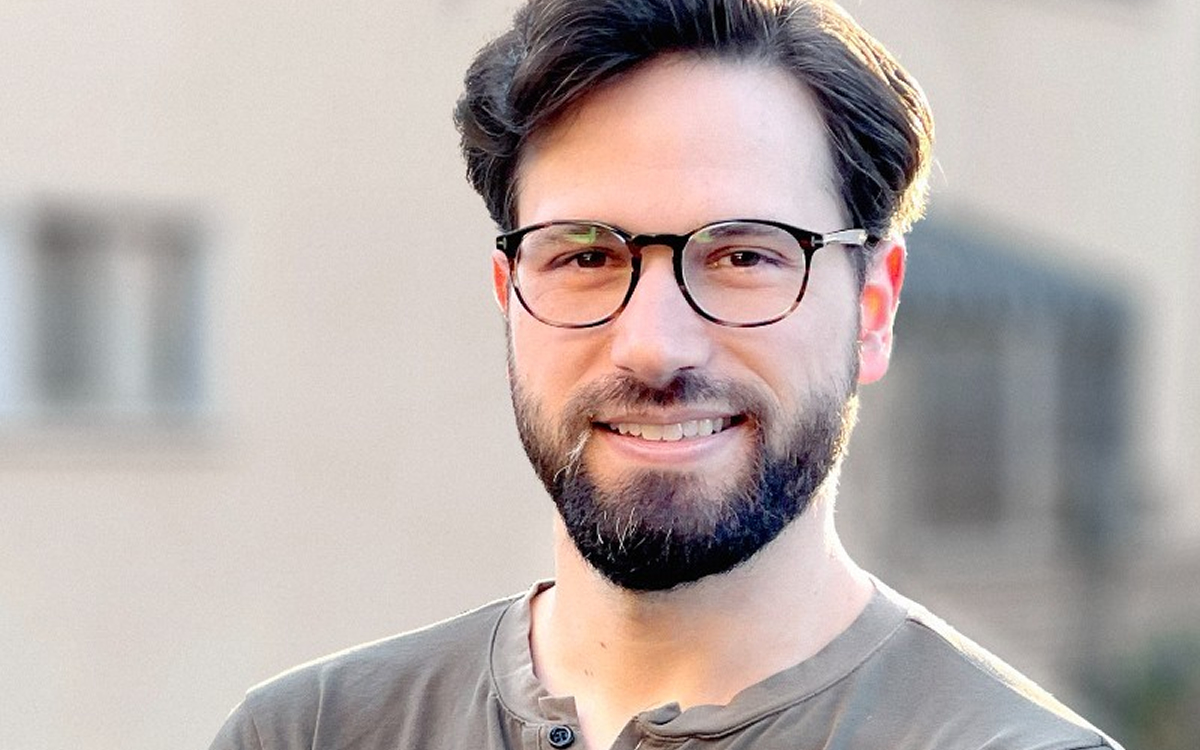 Coogan and Willer put together the footage and filled gaps with additional interviews, which they filmed in a studio at the height of the shutdown while following health and safety protocols.
The entirety of the music paired with the documentary is also produced by the chorus.
Coogan and Willer hope LGBTQ people and non-LGBTQ people alike watch the film and that they experience a "shifting perception."
"We tried to cover as many different perspectives as we had access to that had stories to share," Willer said. "And to give a sense of relatability and humanity to people that are human, and deserve to have their voices heard, and hopefully in a way that is affecting, and that lasts for whoever might watch it."
"It's not about one person, but all these different perspectives," Coogan added.
The title of the documentary is a spin on a translated news headline in Poland when the chorus went there in 2005 — "Music Triumphs Intolerance." It also communicates the mission of the group in a clear, concise way, Coogan said.
"When it really comes down to it, music does triumph over homophobia," he said.