No'Tori'ous debut
'88 Amos vehicle gets long overdue re-release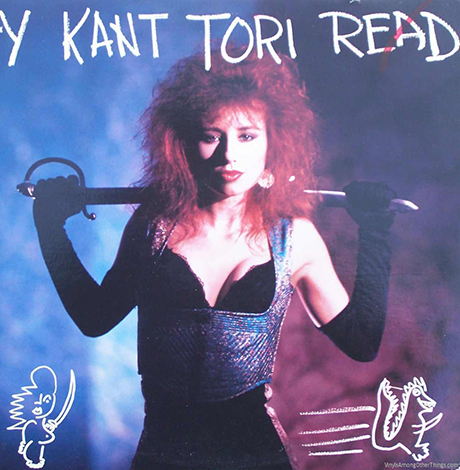 Most casual fans and writers refer to Tori Amos' classic 1992 release "Little Earthquakes" as her debut album, but that's not technically correct.
Four years earlier on Atlantic Records, the young piano prodigy was the focus of a band called Y Kant Tori Read, featuring drummer Matt Sorum (the Cult, Guns N' Roses), guitarist Steve Caton (who would continue working with Amos until their acrimonious romantic breakup following 1994's "Under the Pink") and bassist Brad Cobb. The band's 1988 self-titled debut was a spectacular flop, although in hindsight it's one of those rare cases when an album's failure is the best thing that could have happened. Had "Y Kant Tori Read" been successful, then "Little Earthquakes" and the rest of Tori Amos' three-decade-and-counting career likely would never have happened.
"Y Kant Tori Read" is an oddity in that despite Tori Amos' status as a major singer-songwriter with a long string of successful and acclaimed albums to her credit, her debut has remained out of print since shortly after its commercial failure. Billboard Magazine famously dubbed the album "bimbo music" in a contemporaneous review and Amos has made it clear she doesn't quibble with that assessment. Often referred to as "hair metal," the album is actually more middle of the road, new wave-influenced pop/rock with a bit of an edge. The hair, fashions and production trappings are very much of the '80s, and not in a good way. Every imaginable cheesy cliche to emerge from that most garish of musical decades is represented.
Amos has been famously dismissive of the album over the years, yet many die-hard fans have been willing to plunk down serious coin for original CD or vinyl copies. With its 30th anniversary approaching, "Y Kant Tori Read" has finally been made available for fans in remastered form, albeit in digital only. The release was made with no announcement or warning, surprising fans already stoked for "Native Invader," her new studio album due out today (Friday, Sept. 8).
The sound improvement is significant and although many will view it as merely a novelty, there are plenty of strong hints of the monumental talent that Tori Amos would harness more adeptly on "Little Earthquakes" and other future classics. Although she's refused to reissue the album until now, Amos has performed several tracks from "Y Kant Tori Read" in concert over the years and she surprisingly added several previously untouched tracks from the era to her set on her last major tour in support of her stellar 2014 album "Unrepentant Geraldines."
"The Big Picture" was the lead single and it's a boisterous synth-rocker much in the vein of something you might hear from an '80s movie soundtrack. The video is particularly cringeworthy, or amusing, depending on your point of view. Much better is the second single, "Cool On Your Island," which shows Amos' burgeoning gifts as a melodist and vocalist of the highest degree, even if the lyrics are a bit shallow compared to her future works.
It's the song from the album that she's performed most frequently over the years, in a stunning solo rendition that gets to the core of song's true beauty and heart. "Fire On The Side" is a searing power ballad, while the lovely "Floating City" foreshadows the more esoteric imagery Amos would employ as she honed her skills as a songwriter. The suite-like "Etienne" closes the album with an elaborate romantic fantasy that works thanks to the conviction in Amos' voice.
There are indeed several tracks that justifies Amos' long-held disdain for the project. Particularly vapid are "Fayth" (featuring half-spoken vocals that sound like an ill-advised attempt at rapping the verses), "Pirates" and the manic "Heart Attack at 23."
Yeah, the production is overblown and dated and Amos had yet to find her direction as an artist, but if nothing else "Y Kant Tori Read" is a fascinating listen that offers more casual fans who might not have heard it a deeper insight into the progression of one of the most important singer-songwriters of our generation.
New dance single pays tribute to Town Danceboutique
Local musicians pen 'Town' in honor of shuttered club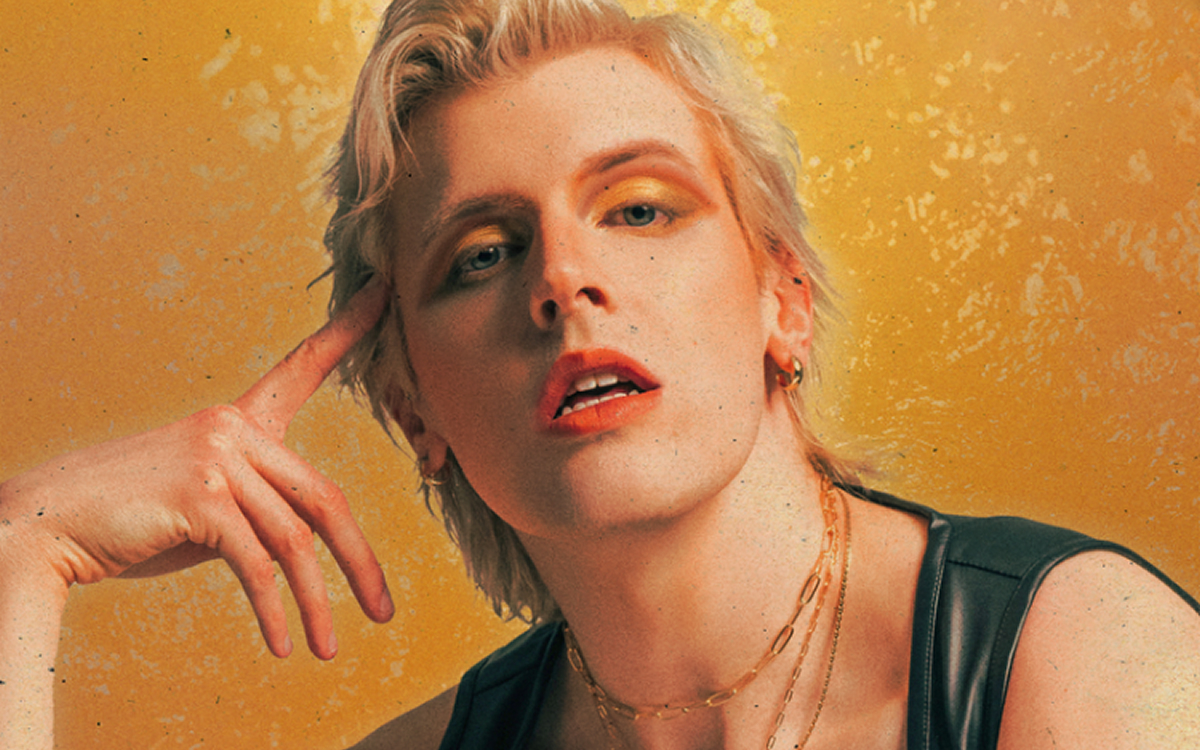 The closing of the LGBTQ nightclub Town Danceboutique in the summer of 2017 was heartbreaking to local musician Bryce Bowyn. He and his Los Angeles-based singer/songwriter friend Lexie Martin decided to honor its legacy in their new single, "Town."
For Bowyn, who moved to the District about a decade ago to attend school at American University, the memories he has from Town Danceboutique are endless. And when it closed, it was a massive loss to Bowyn and many others.
"It was such a cool space," Bowyn said. "It was just disappointing to see a place that brought so many people together become part of the landscape again." The building Town Danceboutique used to be housed in is now home to upscale apartments and a CVS.
Town Danceboutique was a formative place for Bowyn and Martin, and it was Bowyn's first experience in an open and accepting LGBTQ environment. His favorite memories at the club were always on Halloween, he said. Patrons, including Bowyn, would go all out with their costumes to look their very best.
Bowyn and Martin met while they were both in the musical theater program at American University. Despite their years-long friendship, "Town" is the first song they have written together. They sat down over FaceTime and got to work. It was Martin's idea to pay homage to Town Danceboutique, and the song follows the story of pre-gaming, going out, and hitting the dance floor.
But the single also serves as a hype song for going out in any city, at any place.
"It was important to me for the song to remain relatable and accessible," Bowyn said. "So the whole foundation of the chorus, 'Let's go to town,' can either mean Town Danceboutique, or painting the town red and having the night of your life."
Bowyn started writing and producing his own music in 2018. He released an EP titled "A Rosy Retrospect" in 2022, and most recently released a single "A Bridge Burned Down" in June. His music is inspired by late 2000s pop and '80s synthpop, influenced by stars like Madonna and Charli XCX. Lexie Martin released her self-titled EP in 2019 and most recently came out with her single "SUPERPOWER" in 2021.
Bowyn has been a lifelong pop music enthusiast. He distinctly remembers watching Britney Spears perform "Oops!…I Did It Again" at the MTV Video Music Awards when he was a kid and thinking "That was what I wanted and what I was set to do in life."
"My heart was always with pop music," Bowyn said.
"Town" is available now for streaming on Spotify, Apple Music, and Soundcloud.
From Monáe to Madonna, fall will rock in D.C.
Local venues hosting array of queer artists in coming months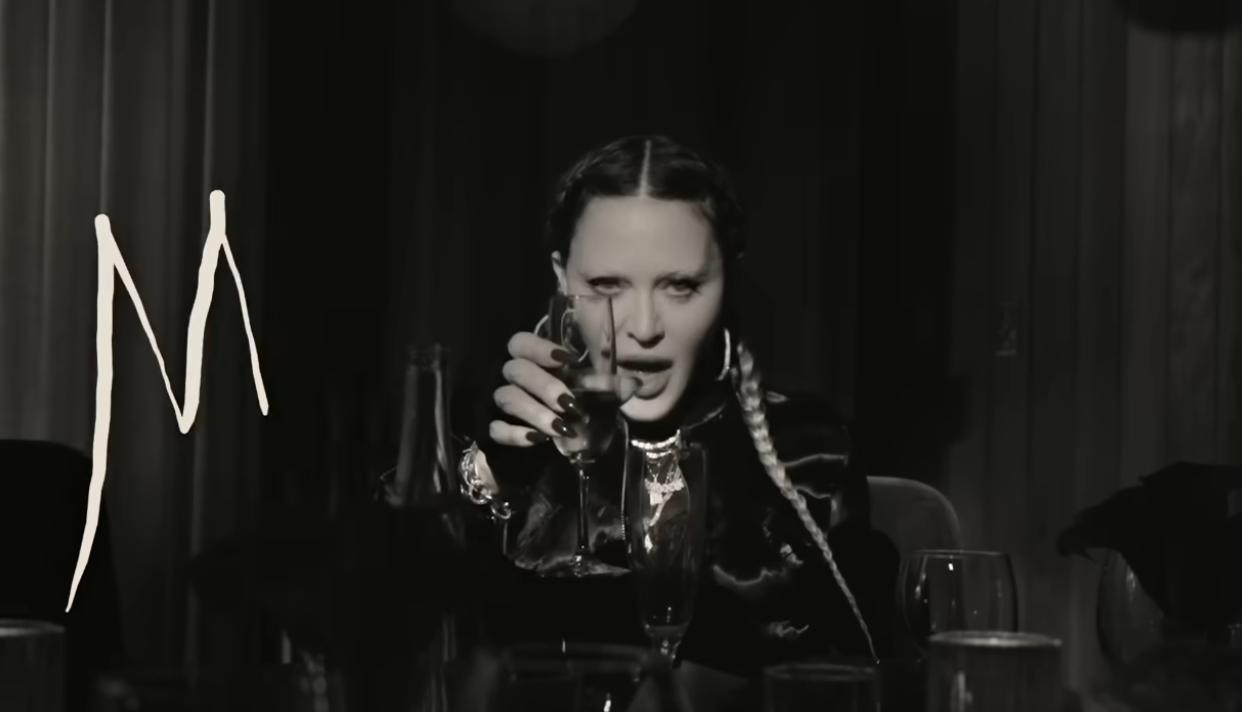 The D.C. area has many LGBTQ musical acts to look forward to this fall. Starting with pansexual and nonbinary actor and R&B singer Janelle Monáe, performing at the Anthem on Sept. 24-25 with ticket prices ranging from $135 to $301 on StubHub.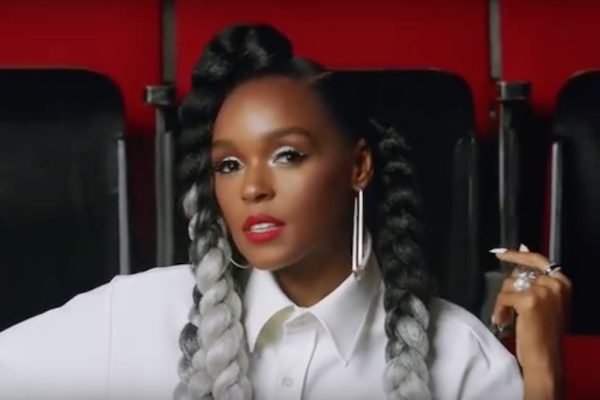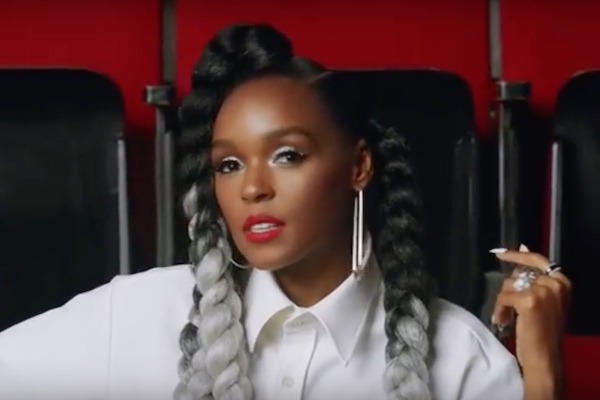 Singer Hozier's "Unreal Unearth Tour" is coming to the Anthem on Sept. 26-27. Tickets are available on StubHub starting at $324.
On Sept. 28 the CFG Bank Arena in Baltimore will see lesbian pop artist SZA's "SOS Tour" with tickets starting at $165 on Ticketmaster.
Queer indie pop singer Ashnikko is coming to the Anthem on Sept. 29 to perform their "Weedkiller Tour." Tickets available on StubHub range from $49 to $279.
Coming to Merriweather Post Pavilion in Columbia, Md., is the All Things Go Festival. Performing are lesbian singers Tegan and Sara, alt-pop singer Lana Del Rey, pop singer Carly Rae Jepson, and more. The festival will take place Sept. 30-Oct. 1 with two day passes starting at $397 on SeatGeek.
Rock band Queen will perform "The Rhapsody Tour" at the CFG Bank Arena along with Adam Lambert on Oct. 4-5. Tickets are starting at $181 on Ticketmaster.
Pop star and trans woman Kim Petras' "Feed the Beast World Tour" will reach the Anthem on Oct 12. Tickets range from $72 to $817 on StubHub.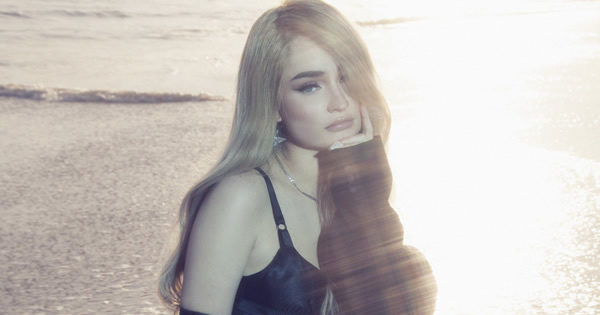 Queer pop singer Kesha is coming to the Anthem on Oct. 29 to support her new album, "Gag Order." Tickets go from $86 to $261 on Event Ticket Center.
Queer pop rapper Shygirl is co-headlining with bisexual singer Tinashe for the "Nymph" tour at the Anthem on Nov. 5. Tickets range from $45 to $145 on Ticketmaster.
Indie band Men I Trust is performing at Echostage on Nov. 15. Tickets are available on Ticketmaster for $30.
Nonbinary rapper Lil Uzi Vert's "PINK TAPE TOUR" will be at the Anthem on Nov. 21. Tickets start at $90 on StubHub.
Doja Cat's "The Scarlett Tour" will reach Capital One Arena on Nov. 27. Tickets start at $100 on Ticketmaster.
Madonna will bring her highly anticipated and delayed "The Celebration Tour" to the Capital One Arena Dec. 18 and 19. Tickets are available on Ticketmaster starting at $110.
Tom Goss to perform at Rehoboth Beach Bear Weekend
Out singer entertains at the Sands Hotel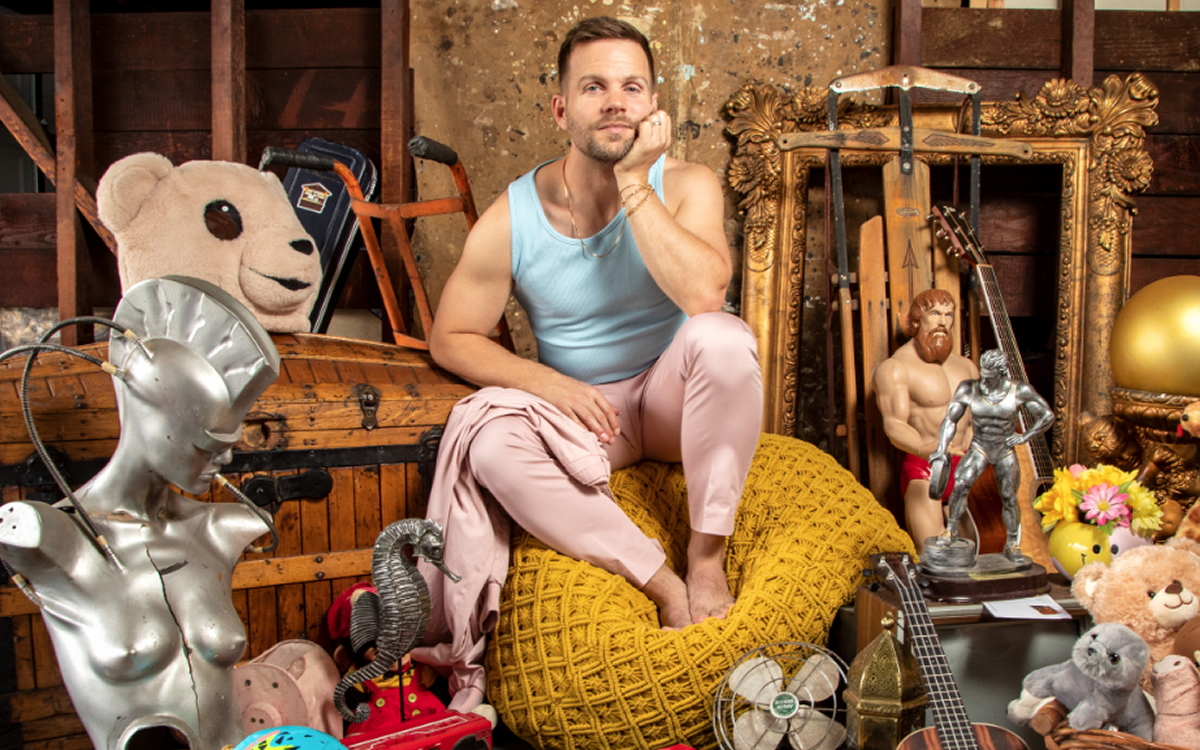 Out singer Tom Goss will perform at the Rehoboth Beach Bear Weekend on Saturday, Sept. 16 at 7 and 9 p.m. at the Sands Hotel.
He will sing his memorable songs like "Son of a Preacher Man" and "Bears," as well as tracks from his new album, "Remember What It Feels Like," where he sings about being a 42-year-old gay man still reeling from his husband's infidelity who was recently conned by a lover with a secret life now serving time in prison.
Tickets to Rehoboth Beach Bear Weekend start at $20 and can be purchased on Eventbrite.