Jill Soloway steps down as 'Transparent' showrunner
Jill Gordon will helm the series in its fifth season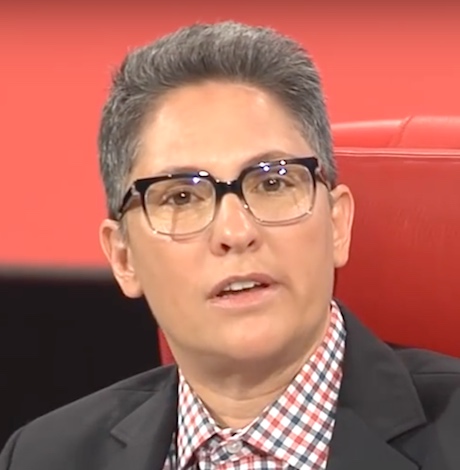 Jill Soloway has stepped down as the showrunner for Amazon's hit series, "Transparent." Deadline reports that Jill Gordon will now serve as executive producer/showrunner.
Soloway will still be on board as writer, director and executive producer of the series. However, Soloway has become busy co-creating/executive producing another Amazon series, "I Love Dick" and creating a limited series about the first all girl rodeo.
Gordon has worked on other shows including "The Wonder Years," "My So-Called Life," "90210," "Doogie Howser, M.D" and NBC's "Heartbeat."
The fourth season of "Transparent," which will be Soloway's last season as showrunner, streams on Sept. 22. Gordon will make her debut as showrunner for the series' fifth season.
TikTok celebrates Pride with honoree list, online and in-person events
Inaugural LGBTQ Visionary Voices list recognizes creators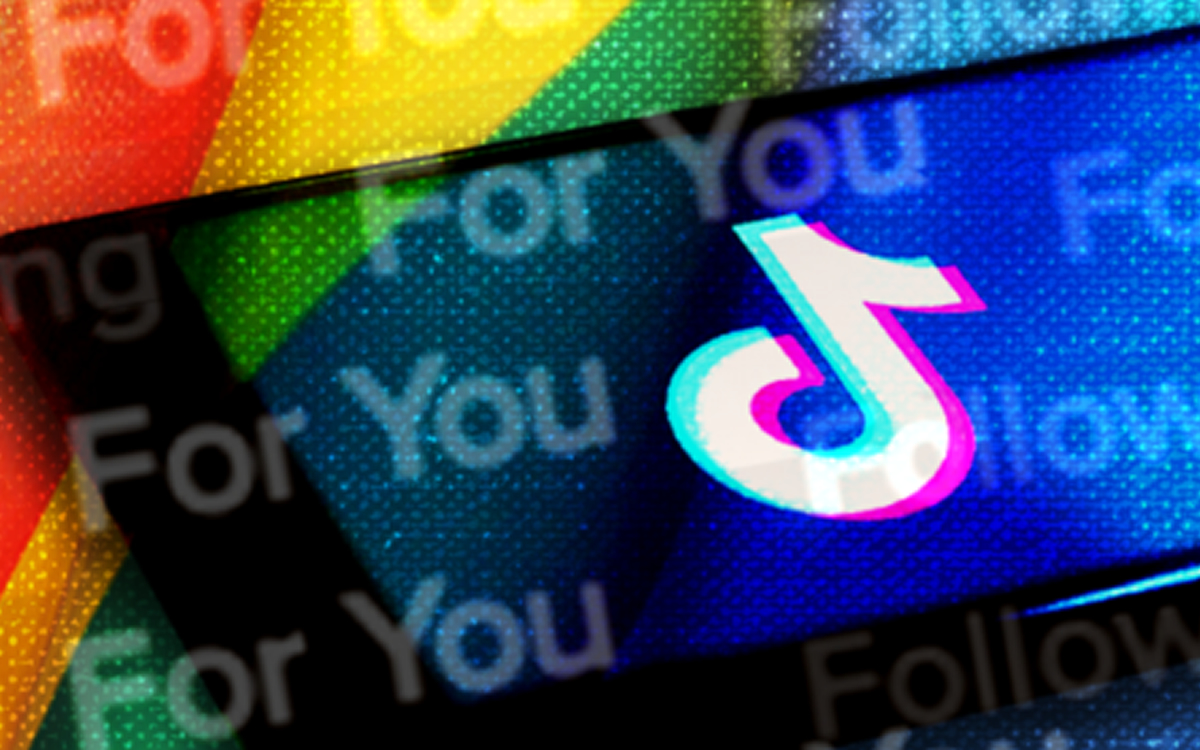 Social media giant TikTok will spotlight LGBTQ content creators and small business owners with an inaugural list of honorees to celebrate Pride month, according to a press release on the company's website. In addition, the company will embark on a campaign that includes webinars, community events and a ball in Los Angeles.
"We're thrilled to celebrate Pride month by honoring the history-making impact of our diverse queer community with this year's LGBTQ+ TikTok Visionary Voices List," said Shavone Charles, TikTok's head of diversity and inclusion communications.
The 2023 LGBTQ+ Visionary Voices list recognizes 15 queer TikTok creators who use the platform to "educate, entertain and advocate for the LGBTQ+ community," according to the release. Honorees on the list span three categories — creators, small-owned businesses and industry disruptors — and feature popular hitmakers Saucy Santana and Baby Tate and social media sensation The Old Gays.
Jae Gurley, another of the honorees, plans to use this recognition as an opportunity to promote lucid education about Pride and cultivate a deeper understanding behind it. Gurley is well-known for using performance and storytelling to create lifestyle content that highlights their journey to self-discovery as a Black femme nonbinary person and encourages users to live their "most confident Bougie B life."
"I feel like a lot of the time online, Pride is portrayed as this big gay party and it is, but it's also a protest and I want my community to understand why we still have to fight," they said "Why we need to continue to take up space, and not be satisfied with where we are, cause it can be taken away in a second."
TikTok's Pride month campaign, titled "You Belong Here," will celebrate the LGBTQ community through a series of in-app initiatives, LIVE events and special programming themed around hashtags including: #ForYourPride, #PrideAnthems and #LGBTQBusiness, according to the company's release.
One of the events, "TikTok Takeoff: Queer Inclusivity in Marketing Webinar," will be hosted on June 13. The online event will platform the stories of LGBTQ+ small and medium-sized businesses at a roundtable discussion. Business owners will discuss their journey taking off on TikTok and strategies they use on the application to engage with new diverse audiences and drive real-world success for their brands.
On the company-facing end, employees will get to participate in programming organized by its employee resource group including LGBTQ film screenings and Pride marches.
"You Belong Here is more than a campaign — it's our commitment to the LGBTQIA+ community on TikTok," read the company's release. "We believe that people should be able to connect with one another, express themselves authentically, and thrive on the platform. And we know that fostering an inclusive space requires prioritizing the needs of our community."
10 LGBTQ events today
Lady Camden performs at Pitchers tonight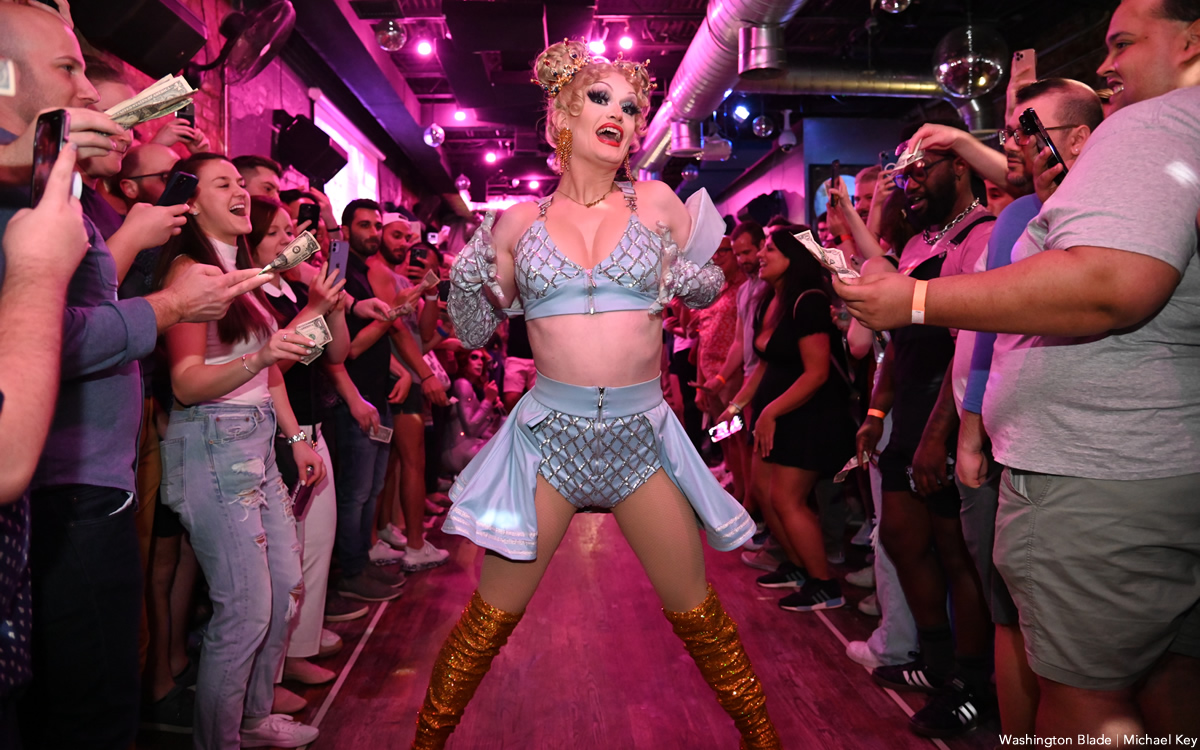 Below are our picks for some of the most fun and creative things to do today in the DMV that are of special interest to the LGBTQ community.
---
Love Out Loud: Tie-Dye Party for Pride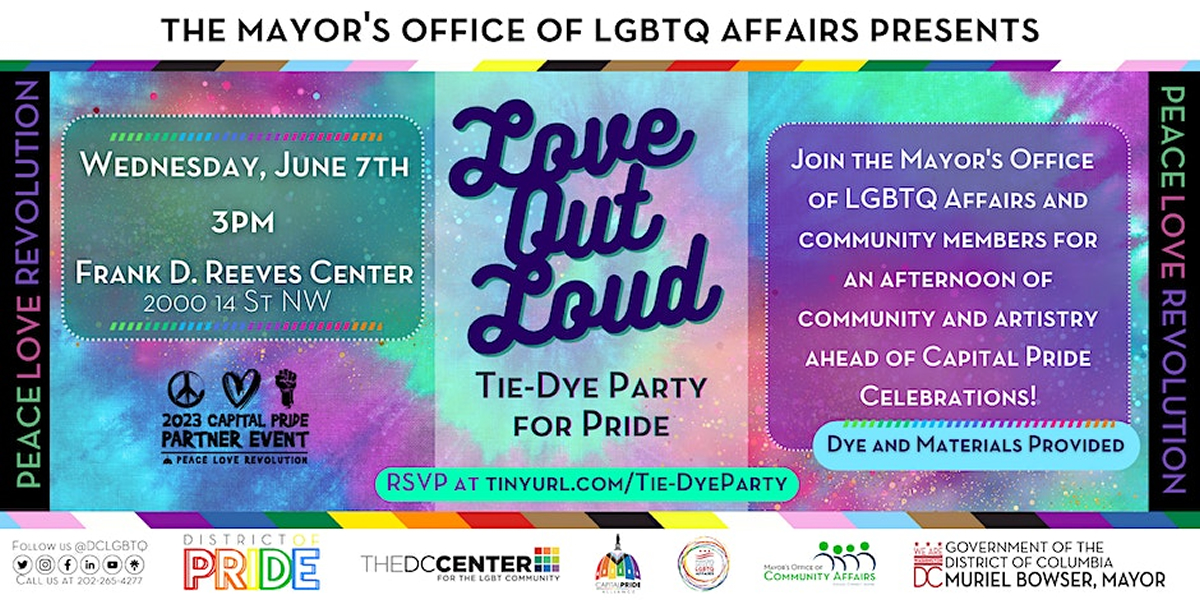 Wednesday, June 7
3 p.m.
Reeves Center for Municipal Affairs
2000 14th Street, N.W.
Eventbrite
The Mayor's Office of LGBTQ Affairs is hosting a tie-dye party for Pride at the Reeves Center at 3 p.m. Dye and materials are provided. RSVP at tinyurl.com/Tie-DyeParty.
---
Beer Club with DC Brau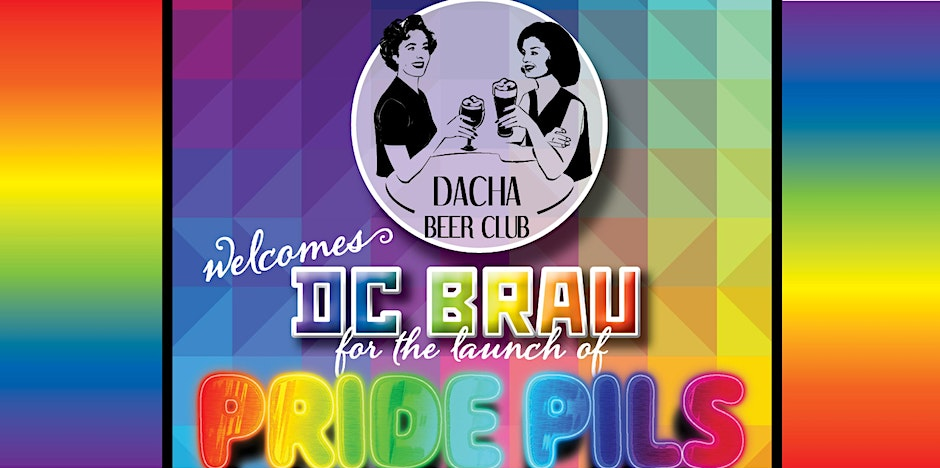 Wednesday, June 7
5-9 p.m.
Dacha Beer Garden (Navy Yard)
79 Potomac Avenue, S.E.
Free
Eventbrite
DC Brau is holding a launch party for Pride Pils at Dacha Beer Garden today at 5. Pick up your Pride-themed cans and hang out with the folks at DC Brau.
---
Rainbow History Project Logan Circle Panel Discussion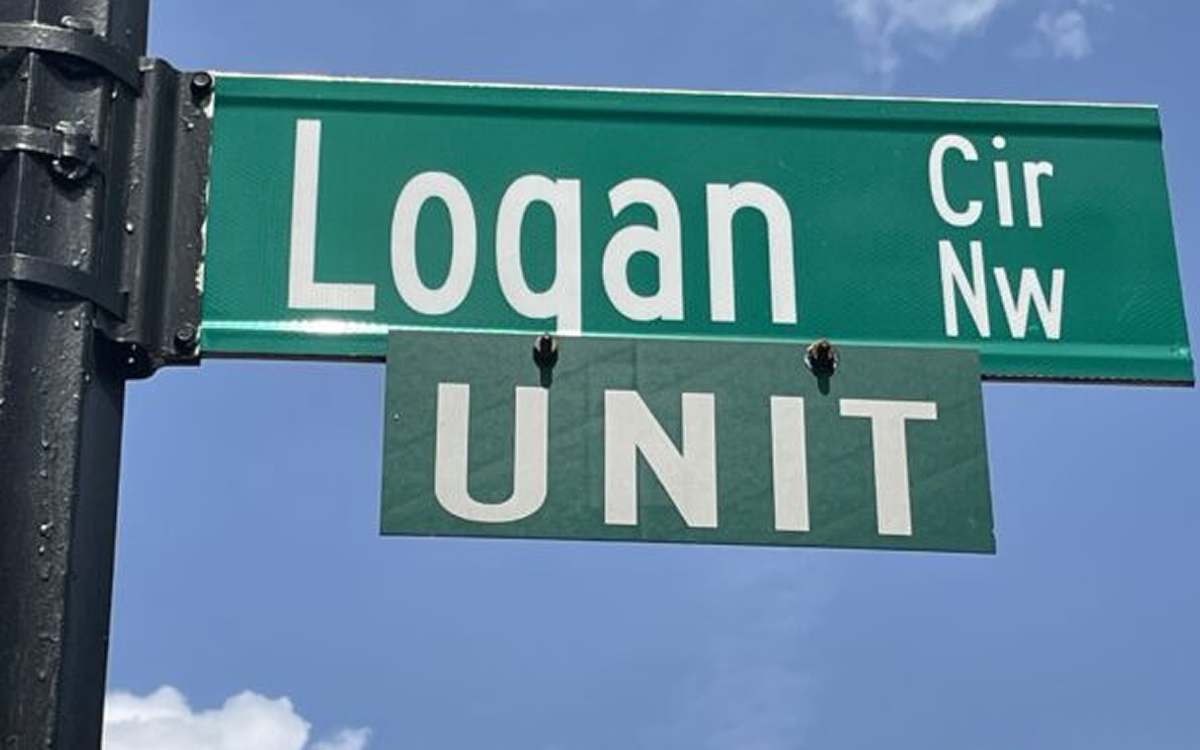 Wednesday, June 7
6 p.m.
The Corner
1701 14th Street, N.W.
Free
Website | Eventbrite
The Rainbow History Project is hosting a panel discussion at 6 at The Corner to discuss the history of the LGBTQ "gayborhood" of Logan Circle.
---
Revolution! The Work of Pride: A Discussion on Drag, Queer Culture, + Labor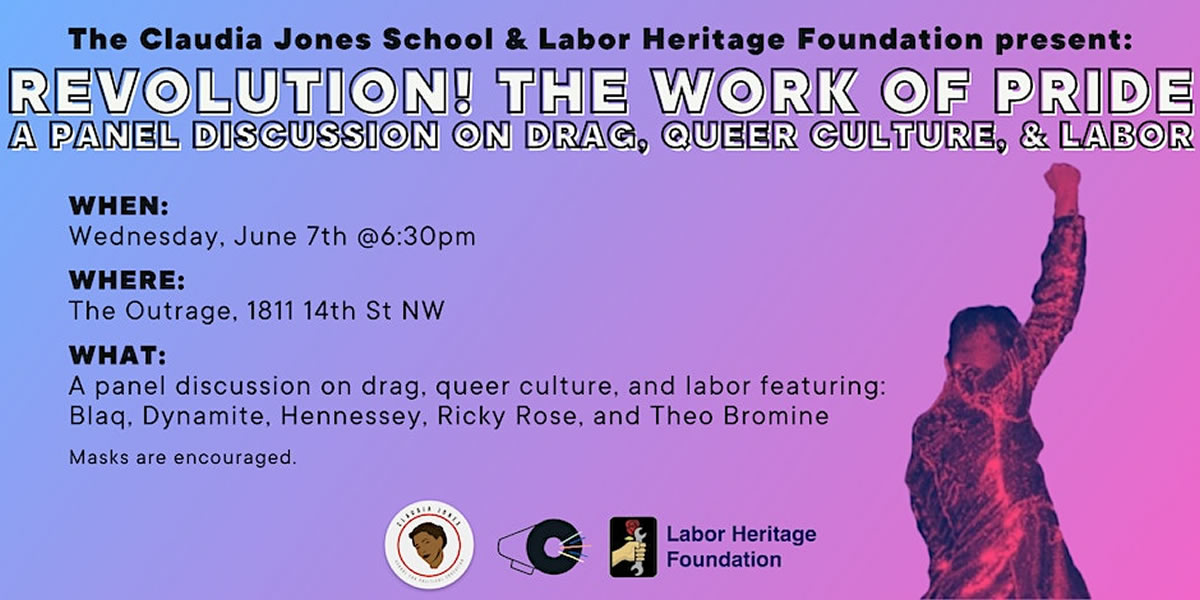 Wednesday, June 7
6:30 p.m.
The Outrage
1811 14th Street, N.W.
Free
Eventbrite
The Claudia Jones School and the Labor Heritage Foundation present, "Revolution! The Work of Pride" at 6:30 tonight at The Corner. Catch this panel discussion on drag, queer culture and labor featuring Blaq Dynamite, Hennessy, Ricky Rosé and Theo Bromine.
---
Miss-en-Place Pride Dinner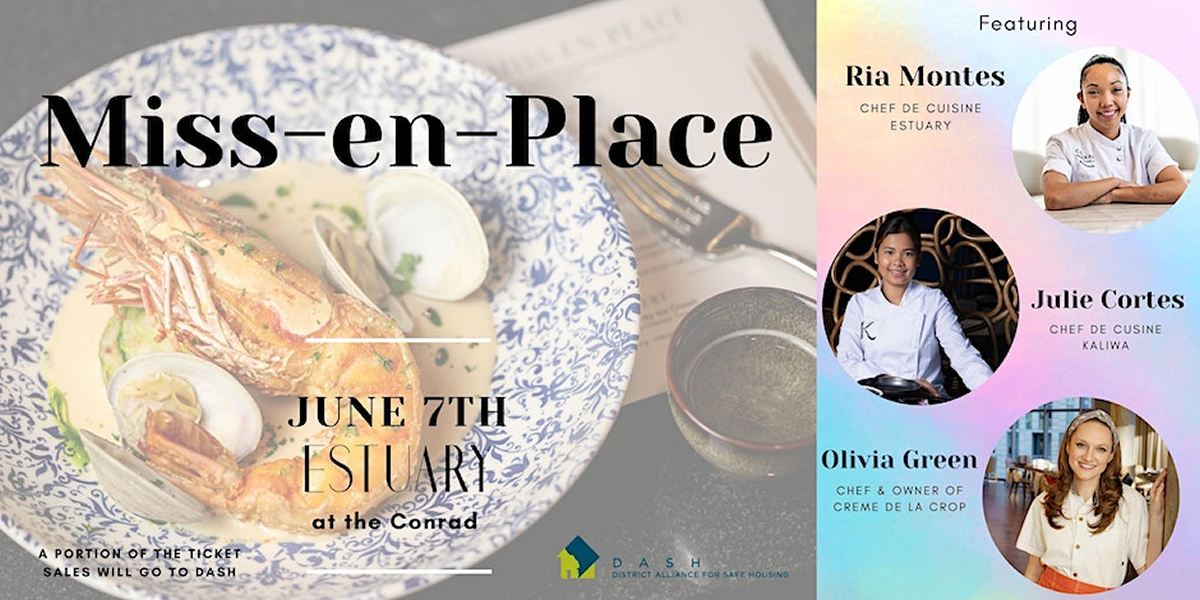 Wednesday, June 7
7-9 p.m.
Conrad Washington, D.C.
950 New York Avenue, N.W.
$85-$125
Eventbrite
Join Ria Montes, chef de cuisine at Estuary; Julie Cortes, chef de cuisine at Kaliwa; and Olivia Green, chef and owner of Creme de la Crop for "Miss-en-Place," a four-course dinner with curated beverage pairing at Estuary at the Conrad at 7 p.m. tonight. A portion of the proceeds are slated to go to DASH, a welcoming space for LGBTQ+ survivors of domestic and sexual violence.
---
Drag Trivia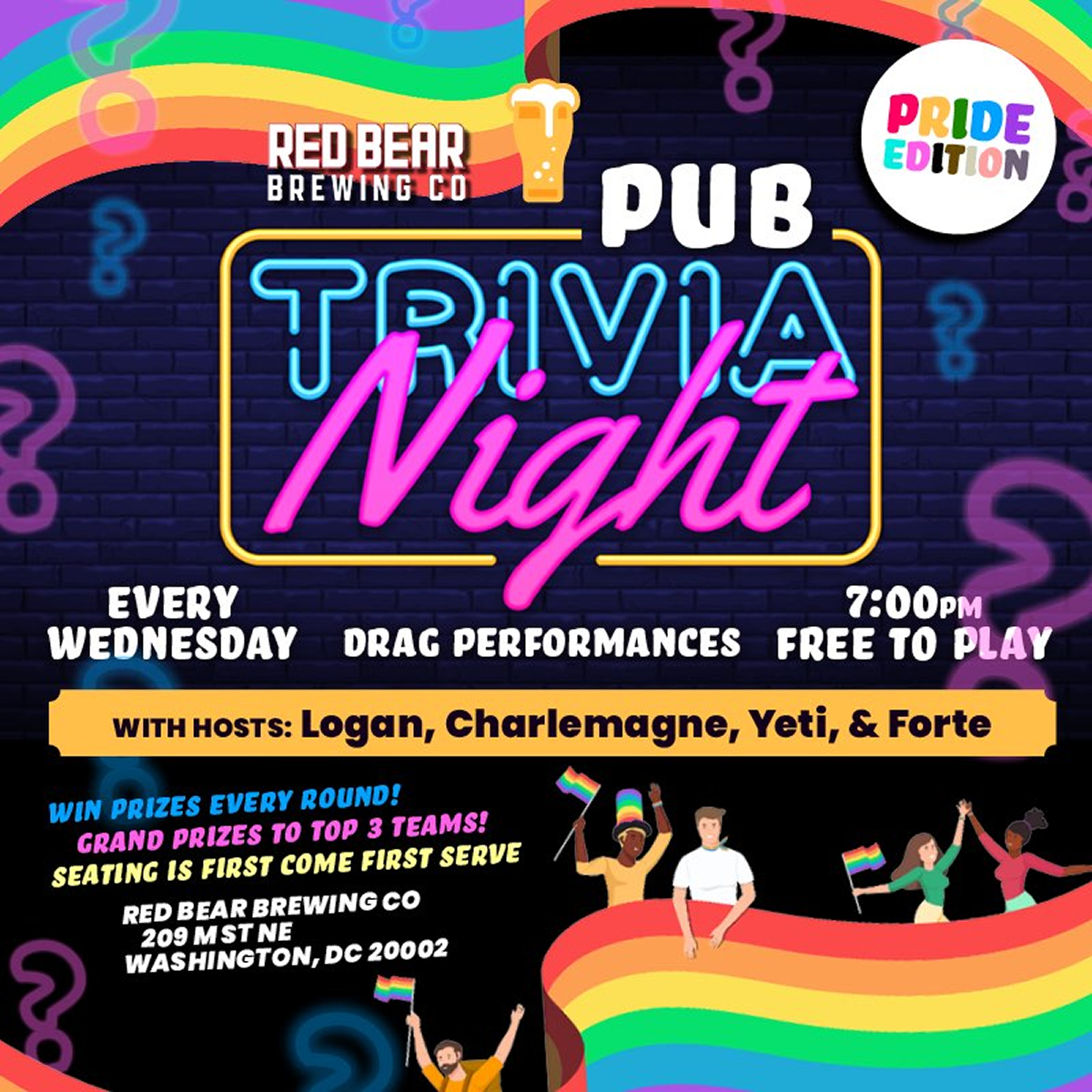 Wednesday, June 7
7 p.m.
Red Bear Brewing Company
209 M Street, N.E.
Free
Win prizes and hang out with friends at a Pride Edition game of pub trivia. Logan, Charlemagne, Yeti and Forte host.
---
Pride Kickoff Drag Show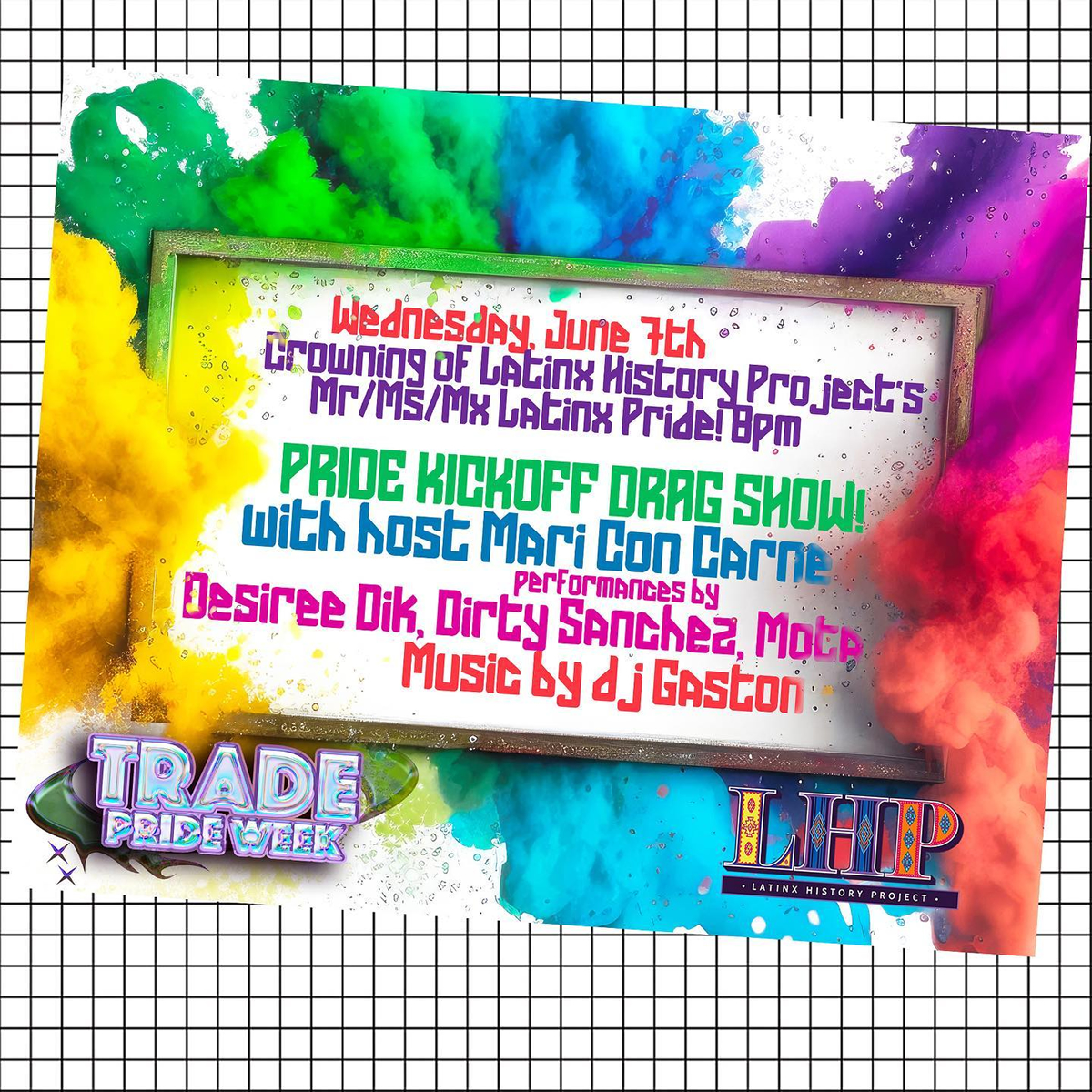 Wednesday, June 7
8 p.m.
Trade
1410 14th Street, N.W.
Instagram
Trade hosts a Pride Kickoff Drag Show with the Latinx History Project at 8 p.m. today. Don't miss the crowning of the Latinx Pride Court with host Mari con Carne and performances by Desiree Dik, Dirty Sanchez and Mota.
---
Beach Blanket Bingo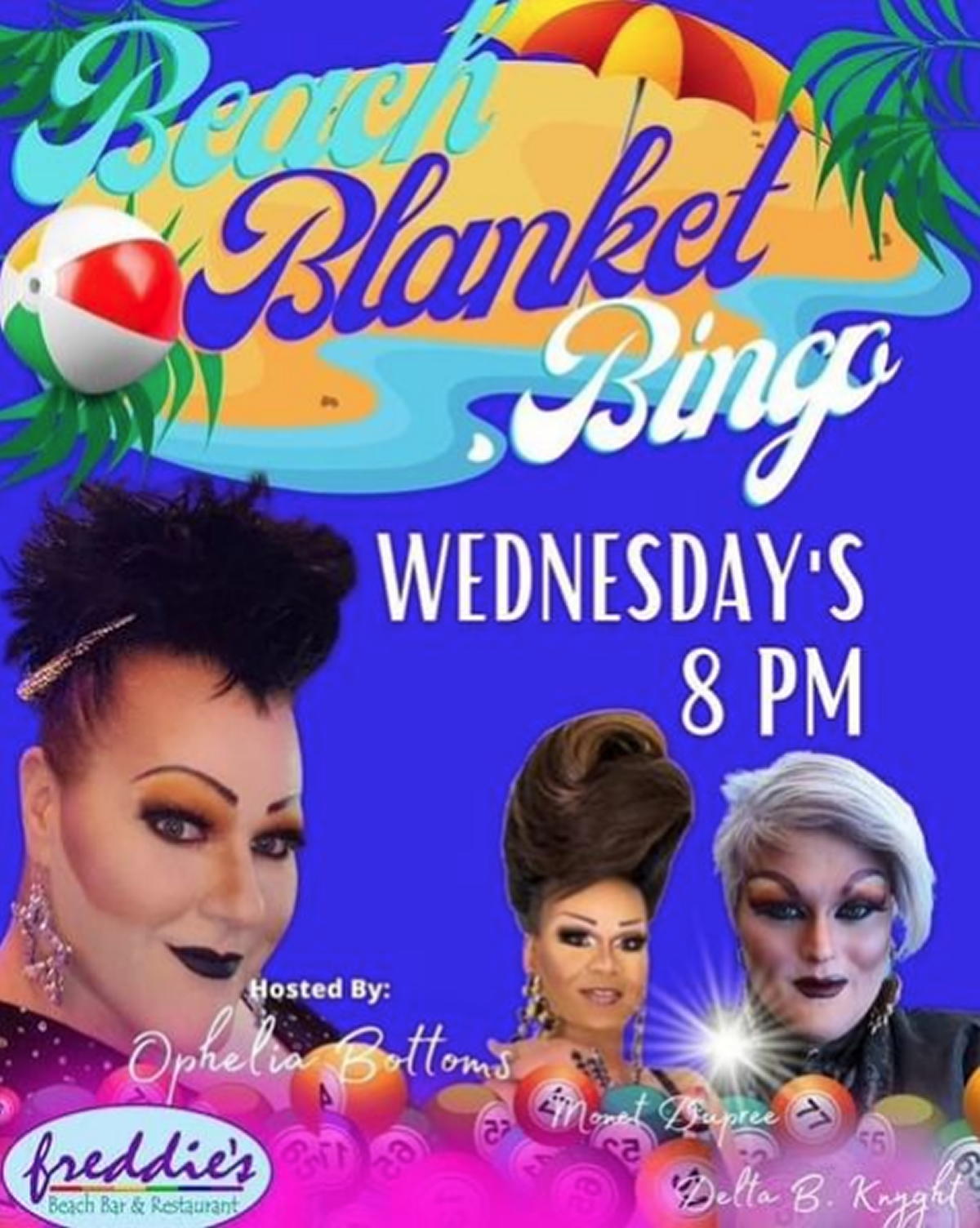 Wednesday, June 7
8 p.m.
Freddie's Beach Bar
555 23rd Street South
Arlington, Va.
Instagram | Reservations
Ophelia Bottoms hosts Beach Blanket Bingo with Monet Dupree and Delta B. Knyght at Freddie's Beach Bar in Arlington, Va. tonight at 8.
---
Daddy Issues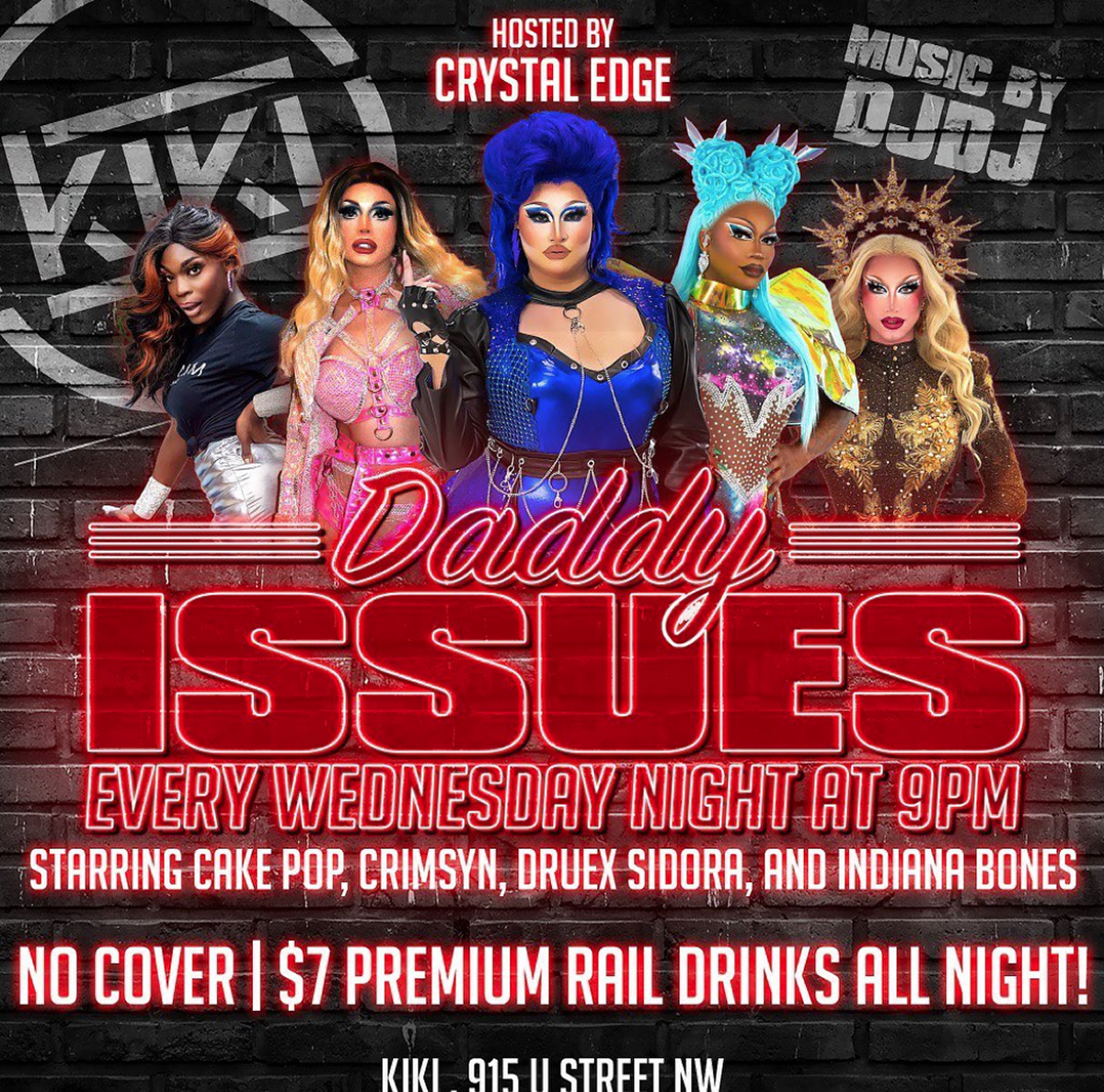 Wednesday, June 7
9 p.m.
Kiki
915 U Street, N.W.
Instagram
Crystal Edge leads this weekly drag show at Kiki tonight at 9.
---
Lady Camden at Pitchers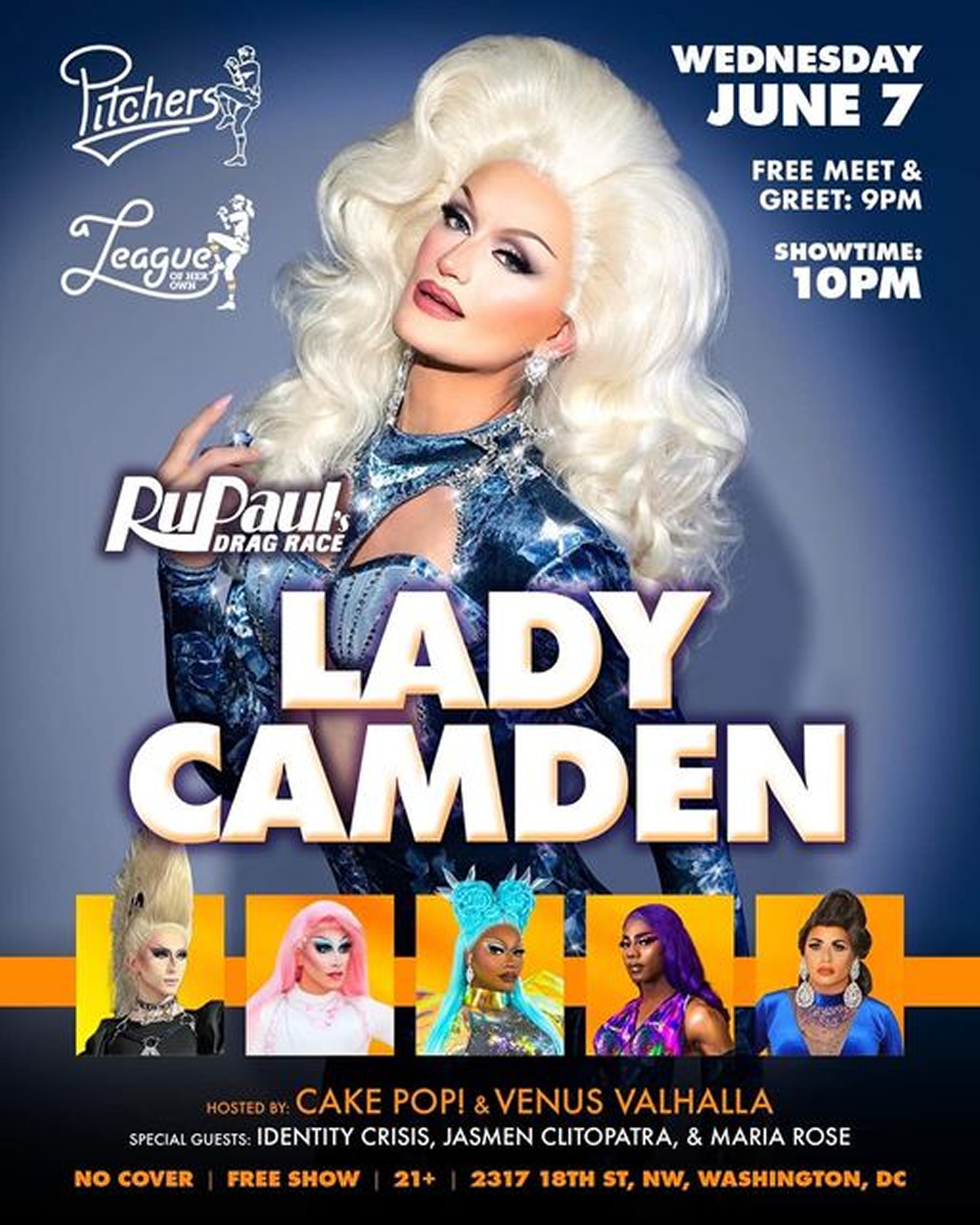 Wednesday, June 7
Meet & Greet at 9 p.m. / Showtime at 10 p.m.
Pitchers DC
2317 18th Street, N.W.
Free
Instagram
If you are a "RuPaul's Drag Race" fan, you have very little excuse not to go see a free drag show with Lady Camden at Pitchers tonight. The RuPaul's alum is joined by Cake Pop!, Venus Valhalla, Identity Crisis, Jasmen Clitopatra and Maria Rose in this evening's production.
---
PHOTOS: Night OUT at the Nationals
Pelosi throws first pitch at Nats game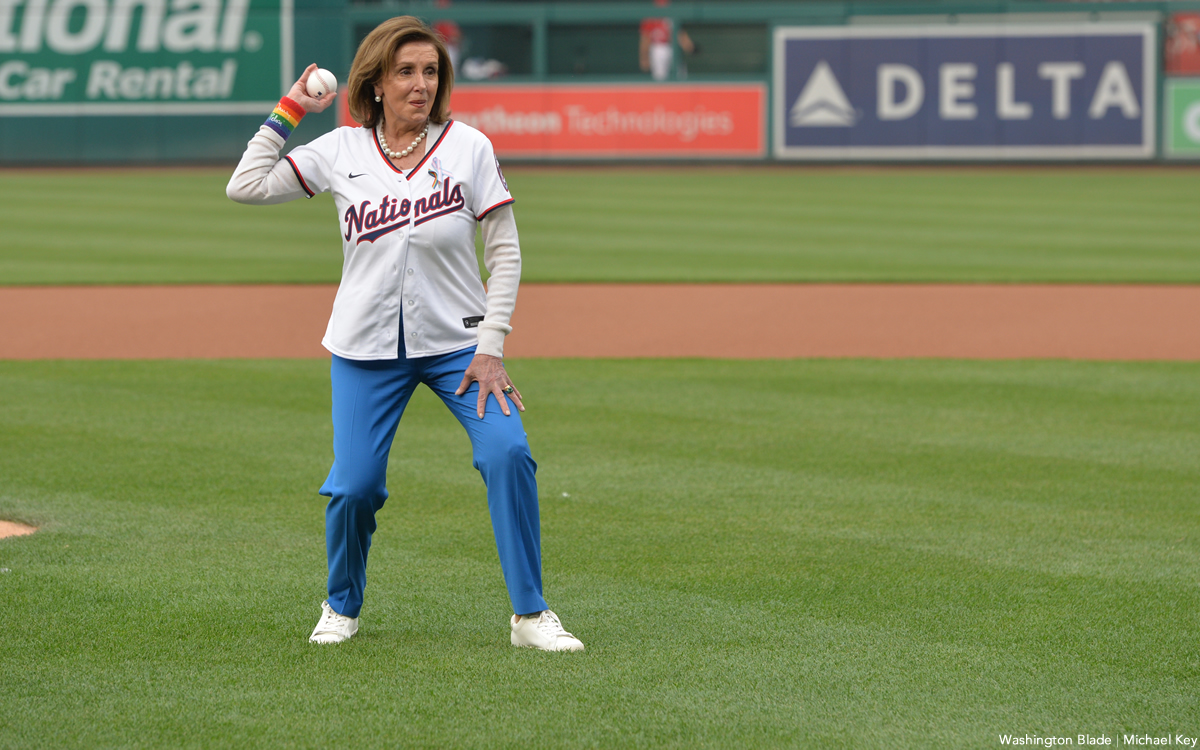 Former Speaker of the United States House of Representatives Nancy Pelosi (D-Calif.) threw out the first pitch at Nationals Stadium on Tuesday, June 6 for the Night OUT at the Nationals game. Team DC, the local LGBTQ umbrella sports organization, organized the LGBTQ night and sold 7,000 tickets. The Arizona Diamondbacks defeated the Washington Nationals 10-5.
(Washington Blade photos by Michael Key)