Gay former U.S. ambassador drops congressional bid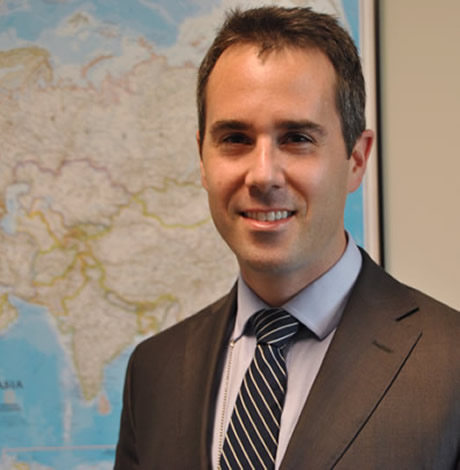 A gay foreign policy expert who worked on international LGBT rights and served as U.S. ambassador to the Organization for Security & Cooperation in Europe has dropped his short-lived bid for a congressional seat in Colorado.
Daniel Baer, who had sought the Democratic nomination to run in Colorado's 7th congressional district, announced in a statement Thursday he'd suspend his campaign in the aftermath of incumbent Rep. Ed Perlmutter (D-Colo.) deciding to run for re-election.
"When Ed Perlmutter decided to re-enter the race, I took time to reflect on how to move forward," Baer said. "Running against Ed wasn't the race I had planned; but while the race had changed, my reasons for running had not. In the end I concluded that while there would be purpose in continuing my campaign, it was less clear that there was wisdom in doing so."
Baer had declared his candidacy in August for the congressional seat after Perlmutter, a six-term member of Congress, announced he'd retire Congress. Initially, Perlmutter had sought to become governor of Colorado, but dropped that campaign. (Rep. Jared Polis, a gay lawmaker, is still in the Colorado gubernatorial race). Weeks later in August, Perlmutter announced he'd, in fact, seek re-election to Congress.
"Ed works hard to stay connected to folks in our community and he clearly loves being our representative," Baer said. "I'll work hard to get Ed re-elected. I'll send him a check, sign up to knock on doors, and urge my friends to vote for him. I hope everyone else will too."
Under the Obama administration, Baer served not only as U.S. envoy to OSCE, but deputy assistant secretary of state for the Bureau of Democracy, Human Rights & Labor, where his portfolio included LGBT international human rights issues. After his appointment as U.S. ambassador, Special Envoy for the Human Rights of LGBTI Persons Randy Berry took over the LGBT portfolio at the State Department.
Baer was one of a record number of openly LGBT congressional candidates seeking election ahead of the 2018 midterm election. Other LGBT candidates of note are Maryland State Sen. Rich Madeleno, who seeking to become governor of Maryland; Sen. Tammy Baldwin (D-Wis.), who's seeking re-election in Wisconsin; and Rep. Kyrsten Sinema (D-Ariz.), who's running for U.S. Senate in Arizona.
Bill to ban conversion therapy dies in Puerto Rico Senate committee
Advocacy group describes lawmakers as cowards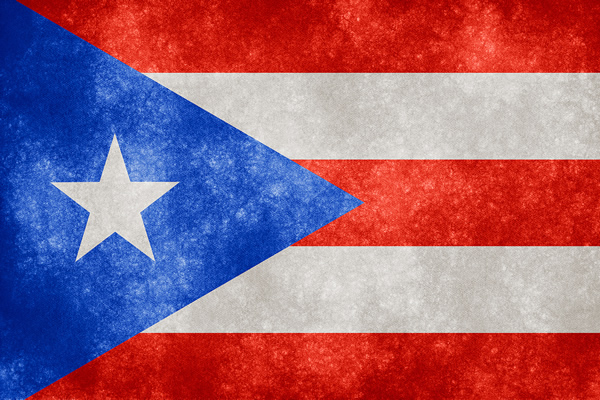 A Puerto Rico Senate committee on Thursday killed a bill that would have banned so-called conversion therapy on the island.
Members of the Senate Community Initiatives, Mental Health and Addiction Committee voted against Senate Bill 184 by an 8-7 vote margin. Three senators abstained.
Amárilis Pagán Jiménez, a spokesperson for Comité Amplio para la Búsqueda de la Equidad, a coalition of Puerto Rican human rights groups, in a statement sharply criticized the senators who opposed the measure.
"If they publicly recognize that conversion therapies are abuse, if they even voted for a similar bill in the past, if the hearings clearly established that the bill was well-written and was supported by more than 78 professional and civil entities and that it did not interfere with freedom of religion or with the right of fathers and mothers to raise their children, voting against it is therefore one of two things: You are either a hopeless coward or you have the same homophobic and abusive mentality of the hate groups that oppose the bill," said Pagán in a statement.
Thursday's vote comes against the backdrop of continued anti-LGBTQ discrimination and violence in Puerto Rico.
Six of the 44 transgender and gender non-conforming people who were reported murdered in the U.S. in 2020 were from Puerto Rico.
A state of emergency over gender-based violence that Gov. Pedro Pierluisi declared earlier this year is LGBTQ-inclusive. Then-Gov. Ricardo Rosselló in 2019 signed an executive order that banned conversion therapy for minors in Puerto Rico.
"These therapies lack scientific basis," he said. "They cause pain and unnecessary suffering."
Rosselló issued the order less than two weeks after members of the New Progressive Party, a pro-statehood party  he chaired at the time, blocked a vote in the Puerto Rico House of Representatives on a bill that would have banned conversion therapy for minors in the U.S. commonwealth. Seven out of the 11 New Progressive Party members who are on the Senate Community Initiatives, Mental Health and Addiction Committee voted against SB 184.
"It's appalling. It's shameful that the senators didn't have the strength and the courage that our LGBTQ youth have, and it's to be brave and to defend our dignity and our humanity as people who live on this island," said Pedro Julio Serrano, founder of Puerto Rico Para [email protected], a Puerto Rican LGBTQ rights group, in a video. "It's disgraceful that the senators decided to vote down this measure that would prevent child abuse."
Undocumented LGBTQ immigrants turn to Fla. group for support
Survivors Pathway is based in Miami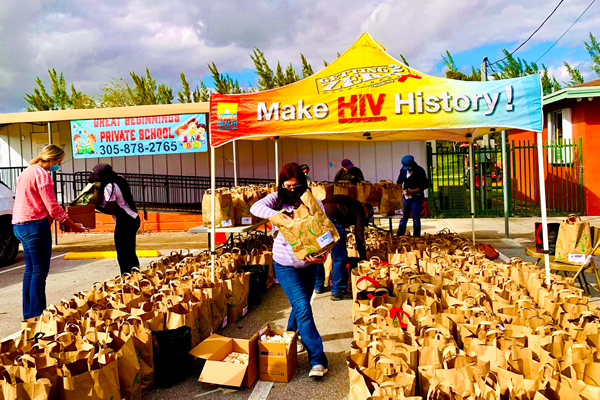 MIAMI – The CEO of an organization that provides support to undocumented LGBTQ immigrants says the Biden administration has given many of his clients a renewed sense of hope.
"People definitely feel much more relaxed," Survivors Pathway CEO Francesco Duberli told the Washington Blade on March 5 during an interview at his Miami office. "There's much hope. You can tell … the conversation's shifted."
Duberli — a gay man from Colombia who received asylum in the U.S. because of anti-gay persecution he suffered in his homeland — founded Survivors Pathway in 2011. The Miami-based organization currently has 23 employees.
Duberli said upwards of 50 percent of Survivors Pathway's clients are undocumented. Duberli told the Blade that many of them are survivors of domestic violence, sexual assault and human trafficking and victims of hate crimes based on their sexual orientation and gender identity.
"Part of the work that we have done for years is for us to become the bridge between the communities and law enforcement or the justice system in the United States," said Duberli. "We have focused on creating a language that helps us to create this communication between the undocumented immigrant community and law enforcement, the state attorney's office and the court."
"The fear is not only about immigration," he added. "There are many other factors that immigrants bring with them that became barriers in terms of wanting to or trying to access the justice system in the United States."
Duberli spoke with the Blade roughly a week after the Biden administration began to allow into the U.S. asylum seekers who had been forced to pursue their cases in Mexico under the previous White House's "Remain in Mexico" policy.
The administration this week began to reunite migrant children who the Trump administration separated from their parents. Title 42, a Centers for Disease Control and Prevention rule that closed the Southern border to most asylum seekers and migrants because of the coronavirus pandemic, remains in place.
Duberli told the Blade that Survivors Pathway advised some of their clients not to apply for asylum or seek visa renewals until after the election. Duberli conceded "the truth of the matter is that the laws haven't changed that much" since Biden became president.
Survivors Pathway has worked with LGBTQ people in U.S. Immigration and Customs Enforcement custody in South Florida. American Civil Liberties Union National Political Director Ronald Newman in an April 28 letter it sent to Homeland Security Secretary Alejandro Mayorkas called for the closure of the Krome North Service Processing Center in Miami, the Glades County Detention Center near Lake Okeechobee and 37 other ICE detention centers across the country.
Survivors Pathway responded to trans woman's murder in 2020
Survivors Pathway has created a project specifically for trans Latina women who Duberli told the Blade don't know they can access the judicial system.
Duberli said Survivors Pathway works with local judges and police departments to ensure crime victims don't feel "discriminated, or outed or mistreated or revictimized" because of their gender identity. Survivors Pathway also works with Marytrini, a drag queen from Cuba who is the artistic producer at Azúcar, a gay nightclub near Miami's Little Havana neighborhood.
Marytrini and Duberli are among those who responded to the case of Yunieski "Yuni" Carey Herrera, a trans woman and well-known activist and performer from Cuba who was murdered inside her downtown Miami apartment last November. Carey's boyfriend, who had previously been charged with domestic violence, has been charged with murder.
"That was an ongoing situation," noted Duberli. "It's not the only case. There are lots of cases like that."
Duberli noted a gay man in Miami Beach was killed by his partner the same week.
"There are lots of crimes that happen to our community that never gets to the news," he said. "We got those cases here because of what we do."
State Department expresses concern over anti-LGBTQ bill in Uganda
Measure would further criminalize consensual same-sex sexual acts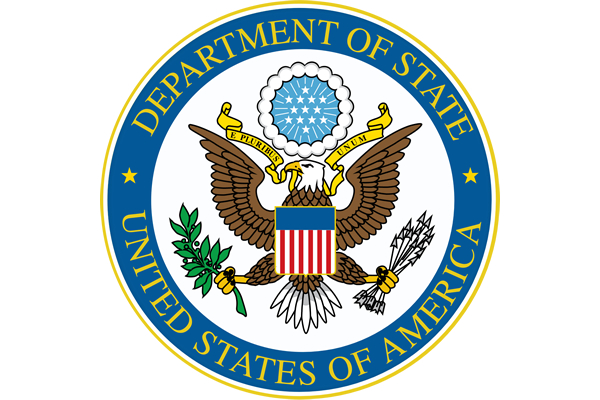 A State Department spokesperson on Wednesday expressed concern over the passage of a bill in Uganda that would further criminalize consensual same-sex sexual acts.
Ugandan lawmakers on Monday passed the Sexual Offenses Bill 2019, which contains a provision, known as Clause 11, that would explicitly ban "penetration of another person's anus with that other person's sexual organ or with any object" and "sexual acts between persons of the same gender."
"We're certainly concerned about the legislation in Uganda," said State Department deputy spokesperson Jalina Porter in response to the Washington Blade's question about the bill during a briefing with reporters.
Consensual same-sex sexual acts are already criminalized in Uganda.
President Yoweri Museveni in 2014 signed the Anti-Homosexuality Act, which imposed a life sentence upon anyone found guilty of repeated same-sex sexual acts. The law was known as the "Kill the Gays" bill because it previously contained a death penalty provision.
The U.S. cut aid to Uganda and imposed a travel ban against officials who carried out human rights abuses. Uganda's Constitutional Court later struck down the Anti-Homosexuality Act on a technicality.
Sexual Minorities Uganda in a statement said the Sexual Offenses Bill 2019 criminalization provision "will enhance the already homophobic environment in Uganda and consequently lead the way for further violation of the rights of sexual and gender minorities, including violations such as 'corrective rape' and other acts of violence." The Ugandan LGBTQ advocacy group has also called for Museveni to veto the measure over the clause.
"Sexual Minorities Uganda calls on the president of the Republic of Uganda to consider not assenting to the bill because of the problematic Clause 11 that now classifies sexual and gender minorities as sexual offenders," said SMUG in its statement. "Rather, we call on the president to reminisce on the effects the now repealed Anti-Homosexuality Act had on the human rights discourse for sexual and gender minorities."
OutRight Action International Executive Director Jessica Stern also condemned the bill.
"Same-sex relations are already criminalized in Uganda's Penal Code," said Stern in a press release. "The inclusion of same-sex relations in this bill paints LGBTQ people as sexual offenders, and can only serve one purpose — to fuel already rampant LGBTQ-phobia, discrimination and violence. It is deplorable. The colonial legacy of criminalizing same-sex relations must end."
The Biden administration in February issued a memorandum that committed the U.S. to promoting LGBTQ rights abroad.
"The United States certainly stands up and defends the human rights of our LGBTQI+ persons all around the world and we also stand firmly in opposing violence and discrimination against all LGBTQI persons and will also urge governments to criminalize their status or conduct," said Porter during Wednesday's briefing.
"We will continue to condemn any violence or discrimination of vulnerable populations including our LGBTQI+ people, whether they're in Uganda or anywhere in the world," added Porter.