Pope Francis once again attacks transgender people
Claim of wanting to eliminate gender from society is false, drives fear
On Thursday, Oct. 5, Pope Francis made his most transparent condemnation yet of the lifesaving medical procedures that allow transgender people to live authentic lives. Speaking to the Pontifical Academy for Life, he decried "the biological and psychical manipulation of sexual difference, which biomedical technology allows us to perceive as completely available to free choice" which he claimed seeks to "cancel out" differences between the sexes.
This is a widely articulated falsehood. The anti-LGBT web is full of such smear stories claiming transgender people really want to eliminate all differences between male and female. However, Pope Francis doesn't write for an alt-right rag. He is a revered holy man whose word is respected by more than a billion people worldwide. When he gives voice to disparaging myths, those myths grow wings and overshadow the much smaller transgender community's attempt to educate people about what we really need.
I give the pope the benefit of doubt, allowing that he cares deeply about ethics and would not knowingly spread lies about a marginalized and oppressed group. That if he knew the truth, he would feel morally driven to set the record straight. To that end, I hope these words somehow reach his ears.
No, Your Holiness, transgender people do not transition in hopes of eliminating the differences between male and female.
Yes, there are trans people, as well as many, many cisgender people who would like gender to become less of a prison, its tendencies and traditions no longer dictating lives. Some may see eliminating gender altogether as the best means to do this, just as others may be quite comfortable with traditional gender roles. Like any group thrown together by accident of biology, the trans population represents a variety of viewpoints. It is a blatant lie to say that our demands for social and medical supports for transition arise from consensus on elimination of gender differences.
Speak with a variety of transgender people from all walks of life, and you'll find a variety of opinions, ideas, and values. I've noticed we disagree widely except when it comes to two points. First, we want to be treated as human beings. And second, we want our genders affirmed.
We don't want being trans to stand in the way of jobs, housing, access to everyday goods and services or personal safety. And we want what every cisgender person, including Pope Francis, takes for granted: That our gender not be subject to question or suspicion. Francis can look down every day and see a body that matches who he knows himself to be. We require nothing less. It is not through any choice of ours that medical intervention may be needed to bring that about, just as it is not out of choice that he needs no such intervention.
What we ask can all be achieved easily without entirely eliminating gender. We only need to recognize the existence of gender diversity beyond what is allowed by binary thinking. For the simple task of welcoming transgender people into the rest of humanity, the canceling out of gender differences of which the pope warns is overkill, though it may (or may not) be desirable for other reasons.
The false claim that we want to eliminate gender from society is not a harmless misunderstanding. It drives the fear that feeds the anti-trans bathroom laws springing up around our country like poison ivy. It fuels the popularity of the current administration's push to strip transgender schoolchildren of legal protections. Trans people have used public restrooms for generations. No one minded until power-hungry politicians began spreading fear that this is all leading to a total elimination of gendered restrooms and changing spaces. Not much can be done about their willingness to oppress trans people for personal gain. But maybe someone as deeply scrupulous as the pope can be convinced to stop paving the way with fear-mongering untruths.
Suzi Chase is a Maryland-based freelance writer.
Opinion | Lovitz for Pennsylvania state representative
Accomplished gay candidate is longtime equality advocate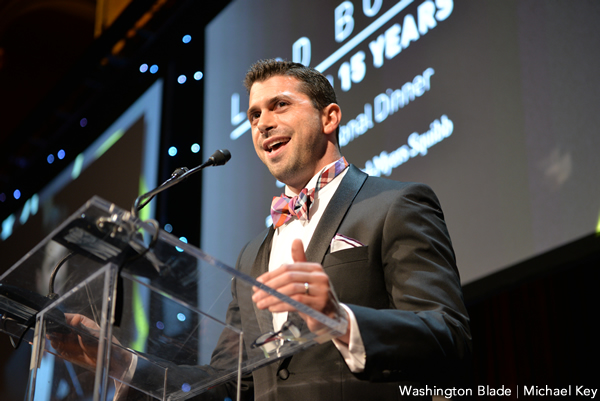 It's an embarrassment of riches for residents of center city Philadelphia, which includes the "gayborhood," as they prepare to vote for their next state representative.
The post has been held by Rep. Brian Sims, who's gay, since 2013. Sims is giving up the seat to run for Pennsylvania lieutenant governor. More on that later.
Two out LGBTQ candidates are among those competing in the 182nd District's Democratic primary to replace Sims — Jonathan Lovitz and Deja Alvarez. Lovitz, who's gay, has served as senior vice president of the National LGBT Chamber of Commerce for five years. If elected, it would be the first time a seat held by an LGBTQ state representative transitioned to another LGBTQ official and he would be the first LGBTQ Jewish elected official in Pennsylvania.
Alvarez, who's transgender, is director of community engagement at World Healthcare Infrastructures and serves as chair of the Philadelphia Police LGBT Liaison Committee. She would become the first out trans person to serve in the Pennsylvania Legislature if elected.
Both are excellent candidates who would make their own bit of history if elected, but Lovitz stands out as the strongest choice to replace Sims in the legislature, a change that local residents desperately need.
To paraphrase Oprah in her famous endorsement of Barack Obama over Hillary Clinton: Just because I am for Lovitz, doesn't mean I am against Alvarez. I am acquainted with Lovitz and know him to be an ethical, smart, hard-working professional who is deeply dedicated to his work and to the residents of Philadelphia. He would make a fearless and tireless advocate for Philly and for equality issues in Harrisburg.
At NGLCC, Lovitz has helped write and pass more than 25 state and local laws, including in Pennsylvania, extending economic opportunity to LGBTQ-owned businesses around the country. As the country struggles to emerge from pandemic restrictions, we need more legislators at all levels of government who understand the importance of small business. Lovitz has the experience in business and in his work on equality issues to deliver tangible results for Philadelphia.
Contrast his record with that of Sims and it's a no-brainer that the people of the 182nd District have nowhere to go but up. Sims has sponsored or introduced scores of bills in the past year, but only one has been enacted, according to BillTrack50. Sims has been criticized in the district for his endless media tour and social media self-promotion. He is more interested in thirst-trap selfies than in constituent service. He lacks the professionalism and temperament for elected office, favoring profane outbursts and juvenile insults over diplomatic compromise and legislative achievement. As Christopher Pinto wrote in the Philadelphia Gay News, "Almost a decade in the State House, and he has no legislative victories that he can claim as his own. He spent more time out of the district than inside it, flying from one speaking engagement to the next, while abusing his state issued travel budget and being shrouded in a lengthy ethics investigation."
Lovitz will not succumb to such vanities. He is a grounded professional who understands how to craft legislation and, more importantly, how to get it passed. He won't alienate colleagues as Sims has done.
On equality issues, Lovitz has worked on behalf of marginalized communities at NGLCC and last year he organized PhillyVoting.org, which works to boost turnout among Black and LGBTQ voters.
"The ongoing violence against our communities, especially against our trans siblings, is a stunning reminder that our work together continues," Lovitz wrote in an op-ed for the Philadelphia Gay News. "Once again the movement for long-overdue social change in America is being led by communities of color, especially right here in Philly," he wrote. "And the LGBTQ community must continue to stand in solidarity with them."
Lovitz understands the moment. He has a passion for business and for helping entrepreneurs to succeed, something cities desperately need after more than 200,000 small businesses have shuttered due to COVID, according to the Wall Street Journal; more than 1,000 Philly businesses closed in just the first five months of the pandemic, according to the Philadelphia Business Journal.
Voters, donors, and our national advocacy organizations should support his bold campaign and help retain an out LGBTQ voice in Harrisburg while improving constituent service for residents of the district.
Kevin Naff is editor of the Washington Blade. Reach him at [email protected].
Opinion | LGBTQ Virginians advocate D.C. statehood
The right of all Americans to be part of our democratic society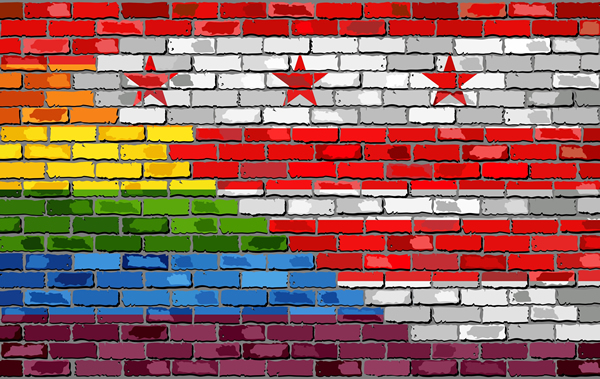 My hometown will always be Washington, D.C. It's the place where I was born and spent all of the first seven days of my life. As a lifelong Virginian however, where I live and attended schools, I straddle two communities important to me.
As a business owner of 30 years in Washington, D.C., I pay many of my taxes and payroll taxes to the Nation's Capital while I also pay income tax to Virginia where I'm a citizen.
Most important of all, as a gay Virginia voter, I can think of few lifelong political goals more important to me than achieving statehood for Washington, D.C. One of the compelling reasons I still make my home in Virginia and cross the Potomac River every day of my life, is because of my right as a Virginian to vote for two U.S. senators and for a member of the House of Representatives with the power to vote in Congress.
(It is still shocking to know that, with Washington, D.C. statehood still beyond grasp, the Honorable Eleanor Holmes Norton who represents D.C. in the U.S. House of Representatives, has never yet had the authority to vote on the floor of the House.)
At an early age, I was dumbfounded to know that D.C. then did not even have a local government. We lacked an elected mayor and city council, with almost all decisions for the District of Columbia made by the federal government. Yet today, even with a mayor and local government in place, it is breathtaking to know that my friends, neighbors and co-workers still have zero voice in the Capitol and no one to vote for them – and for us – in Congress.
Consider that one of the world's most diverse and educated cities has so often been bullied by extreme conservative leaders on Capitol Hill who – whenever possible – turn back the clock for D.C. citizens on voting rights, abortion rights, gun measures and our civil rights including LGBTQ equality. Not a single voter in D.C. has much, if any, say over any of those decisions.
The absence of statehood and the lack of real voting rights means that the unforgivable strains of racism and homophobia often held sway not just for Washington D.C., but in denying the United States a true progressive majority on Capitol Hill too.
Virginians get it. In the past decade, we've worked very hard in every county and city in the commonwealth to turn our regressive political past into a bright blue political majority. We have elected LGBTQ candidates to state and local offices in unprecedented numbers. Our vote is our power.
More significantly, through the work of Equality Virginia and its many allies, we are repealing scores of anti-LGBTQ measures and reforming our statutes and constitution to secure equal rights as LGBTQ voters, adoptive parents, married couples, students, and citizens. Doesn't Washington, D.C. deserve that future?
Virginia needs more states – like D.C. – to join forces and represent all Americans. To achieve this, and to defeat or neuter the anti-democratic Senate filibuster rule, we need our friends, allies and neighbors, the citizens of Washington, D.C. to share in our democratic ambitions.
Long ago, Washington, D.C. resident, abolitionist and civil rights leader, Frederick Douglass declared that "the District is the one spot where there is no government for the people, of the people, and by the people. Washington, D.C. residents pay taxes, just like residents of Nevada, California or any other state. Washington, D.C. residents have fought and died in every American war just like residents of Ohio, Kentucky or any other state. The District deserves statehood and Congress should act to grant it."
Speaking for LGBTQ Virginians, we agree. Conferring statehood is not a gift nor a blessing from the rest of us, but instead, it is the absolute right of all Americans to be part of our democratic society. As LGBTQ Americans, if we are to pass the Equality Act and other fundamental civil rights measures, we need the State of Washington, D.C. and its voters by our side.
Bob Witeck is a longtime LGBTQ civil rights advocate, entrepreneur, and Virginian, with long roots and longstanding ties to D.C.
Opinion | Representation matters: The gayest Olympics yet
From one out athlete to more than 160 in just 33 years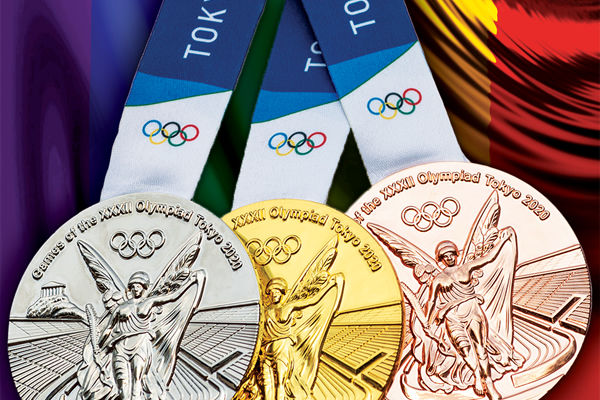 OK, I really want a Tom Daley cardigan. The now gold-medal Olympian told Britain's The Guardian that he took up crocheting during the pandemic. He even has an Instagram page dedicated to his knit creations, MadeWithLoveByTomDaley. It's all very adorable; it's all very Tom Daley.
All that aside, you'd have to be practically heartless to not feel something when Tom Daley and his diving partner Matty Lee won the gold on Monday in the men's synchronized 10-meter diving competition, placing just 1.23 points ahead of the Chinese. And then seeing him with tears in his eyes on the podium as "God Save the Queen" played. Later that week, he knitted a little bag featuring the Union Jack to hold and protect his medal. So very wholesome
Daley is certainly one of the highest profile LGBTQ athletes in these games. Besides the diver, the 2020 Summer Olympics, now in 2021 because of the pandemic, are hosting more than 160 out athletes. A record to be sure, but calling it a record does it somewhat of an injustice. The United States sent the first out athlete to the 1988 Summer Olympics, Robert Dover an equestrian rider competing in dressage. Dover remained the only out (sharing the title once in 1996 with Australian diver Craig Rogerson) for 10 years. Then, during the 2008 Summer Olympics in Beijing, the number of out athletes jumped to 15. London's 2012 Olympics saw the number increase to 23. The 2016 Summer Olympics in Rio de Janeiro saw the number jump to 68 out athletes. And now we're at over 160. 
So you get the trend building here. From one out athlete to more than 160. So very far, so very fast. And competing in everything from handball to sailing to golf to skateboarding. Also, noteworthy, New Zealand sent the first trans athlete, weightlifter Laurel Hubbard. These are but numbers and names, but to be sure, this sort of representation, this sort of visibility, is hugely important. Not just for athletes coming up behind them, but let's think too of those out there, not yet even out, maybe watching in their parents' living room. Seeing Tom Daley thank his husband, mention their son, this sort of queer normality being broadcast as if it is both groundbreaking and at the same time nothing at all — the importance of this cannot be overstated.
On top of that, growing up gay, how many times were we all told, whether outright or simply implied, that sports were more or less off limits to us. Meant to display the peaks of gender and ability, sports were not meant for those who couldn't fit neatly into that narrative. But it appears that that narrative is slowly becoming undone. Just look beyond the Olympics, to the wider world of sports. Earlier this summer, pro-football's Carl Nassib came out.
And maybe I'm just of a generation that marvels at the destruction of each and every boundary as they come down. We had so very little as far as representation back then. Now to see it all, and in so many different sports, you can't help but to wonder what the future will hold for us; and it really delights the imagination, doesn't it?
It is the gayest Olympics yet. And if the trend laid out above continues, it will only get gayer as the years go on. And if it's a barometer for anything, I think we will see a lot of things getting a bit gayer from now on.
Brock Thompson is a D.C.-based writer. He contributes regularly to the Blade.