Should we punish the sick?
The wrong approach to infectious disease control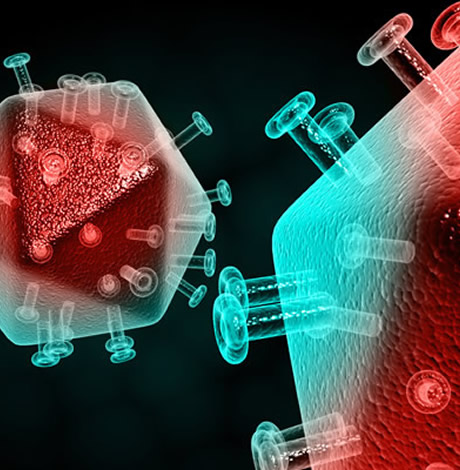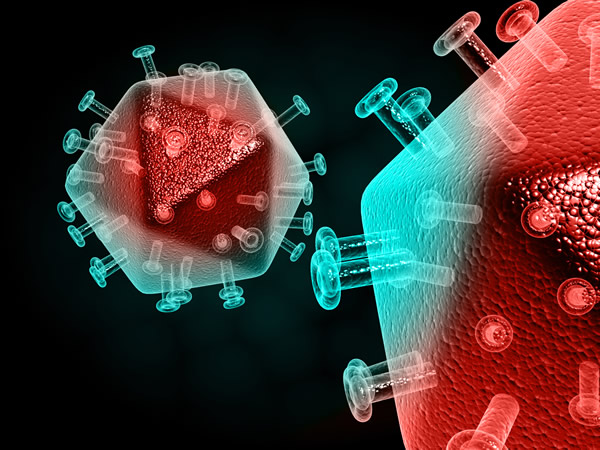 Would you consider calling the police if a coworker showed up at work one day with the flu? As absurd as that may sound, recent developments suggest that the notion of punishing people who are ill is becoming more entrenched and pervasive in American society.
Although new laws have cropped up in several states targeting diseases as diverse as meningitis and hepatitis, no disease is more widely criminalized than HIV. This year, on World AIDS Day (observed annually on Dec. 1), many advocates and public health organizations will be celebrating the dramatic advances in decreasing the number of new infections made possible by successful treatment and prevention.
In major urban cities around the globe — including London, Sydney and San Francisco — health departments are implementing powerful new tools to stop HIV transmission that are working. These include pre-exposure prophylaxis, or PrEP, which can greatly reduce the risk of infection when taken daily. In addition, it has come to light that treating HIV with antiretroviral medications help prevent its spread by rendering people living with HIV virtually noninfectious.
But while these advances are certainly promising, they do not tell the whole story.
The problem is that laws written in response to the AIDS epidemic remain stuck in 1985. HIV-specific criminal laws passed in the 1980s and 1990s at the height of America's AIDS scare remain on the books. Law enforcement and prosecutors continue to vigorously enforce them, despite their lack of medical knowledge and sometimes without any legal justification. These moves are simply reactionary, based on stigmatizing views of HIV that unfairly punish innocent individuals.
Many HIV-related statutes make it a crime for people living with HIV to engage in a wide range of behaviors without first disclosing their HIV status—regardless of whether HIV could have been plausibly transmitted through their actions. Sometimes mistakenly referred to as "HIV transmission laws," they make no mention of transmitting the disease or even putting a partner at risk of infection. For example, in Michigan, the law criminalizes any "sexual penetration" without disclosing one's status—an overly broad formulation that includes many behaviors that cannot transmit HIV. Most HIV-specific state laws are felonies with harsh penalties, ranging from several years to life in prison.
Some states have laws so broadly written that they can be also used to punish a range of harmless nonsexual behaviors. In Tennessee, for example prosecutors regularly charge people living with HIV who spit at or bite police officers.
To that point, a recent report coauthored by the Centers for Disease Control (CDC) and the Department of Justice found that 25 states criminalize one or more behaviors that pose a low or negligible risk for HIV transmission, such as biting or spitting.
Michigan's law is so badly written that one creative prosecutor used it to convict a woman for giving a lap dance in 2009. A detective explained the incident to the court with a graphic depiction of the woman's genitals touching the man's nose. That no one has ever contracted HIV via nasal contact mattered little under Michigan's questionable (to say the least) law.
In a dozen cases reviewed during research for my book, "Punishing Disease," accusers falsely claimed that it would take many years to know if a defendant had infected them. But most conventional HIV tests have only a three-to-six month "window" after exposure before patients can receive definitive test results. Court testimony in many cases almost invariably came long after that time period had elapsed.
These inaccurate suppositions directly impact sentencing. In a 2004 case in Davidson County, Tenn., the accuser claimed she wouldn't know whether the defendant infected her for 10 years. The judge accepted her ignorant claim, ordering the defendant to serve 10 years' probation and to pay for the woman to be tested for HIV for the next 10 years.
While HIV was originally the singular target of such laws, legislators seeking to "modernize" these laws have begun broadening their scope to include additional diseases such as meningitis and hepatitis – suggesting that the criminalization of sickness is contagious.
Punishment is the wrong approach to infectious disease control. The war on drug's failure to contain drug addiction should warn us to the pitfalls of punitive approaches to controlling medical problems. Blame and shame are not the tools to protect us from disease; they are instead the fuel that drives epidemics.
Trevor Hoppe, Ph.D. is the author of 'Punishing Disease: HIV and the Criminalization of Sickness' and co-editor of 'The War on Sex.' He is currently assistant professor of sociology at University at Albany (SUNY).
Reclaiming the word 'ally'
Let's not toss out the word; let's focus on doing allyship right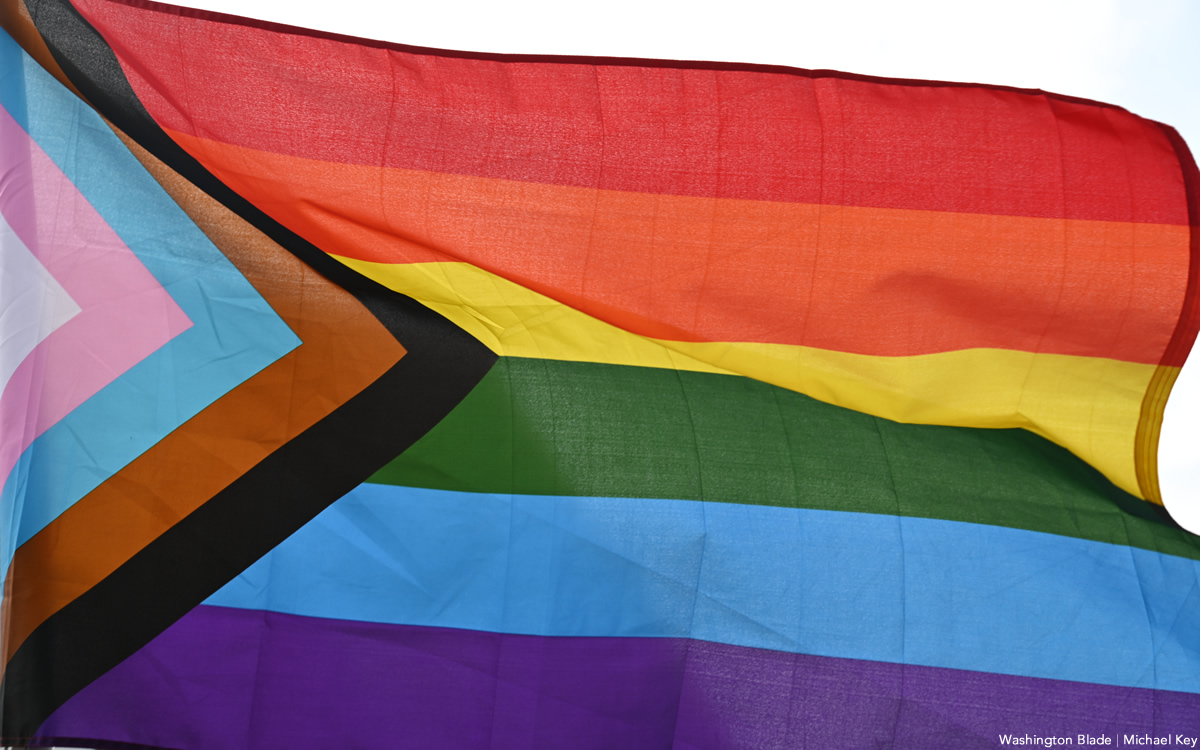 The word "ally" has started to rub some folks the wrong way. It's my understanding that some of the reasons why ally has gotten a nasty reputation are that self-professed "allies" either don't do enough (i.e. they put an "I'm an ally pin" on their backpack and that's all they do) or they use their power and privilege to speak over the community members they're supposed to be supporting.
Mia McKenzie, author of "Black Girl Dangerous," writes: "I will no longer use the term 'ally' to describe anyone. Instead, I'll use the phrase 'currently operating in solidarity with.' Or something. I mean, yeah, it's clunky as hell. But it gets at something that the label of 'ally' just doesn't." It's true; "currently operating in solidarity with" is clunky as hell, but you may have noticed that other words have started to pop up to replace ally or to indicate people who offer higher levels of commitment and better-informed actions than the average "ally." A few examples are accomplice, advocate, and co-conspirator.
I'm absolutely fascinated by this development. I've read many articles and blogs about these different terms, trying to understand what they all mean and how they should be applied, and I keep coming back to the same thought: None of these new words would be needed if allyship were being done well. "Ally" is becoming a word with negative implications because allyship is being done poorly by so many. We don't need any more terms to describe allies or differentiate levels of action and commitment. We need to put our energy into allying better. So, if you consider yourself an ally to the LGBTQ communities, here are some tips to follow that will ensure that your ally efforts are spot on.
• When you're in LGBTQ spaces, meetings, and events, listen and learn. If you got involved in social justice work to support marginalized communities in creating the change they see as necessary, then you need to let the people in those communities lead the way in deciding what that change should look like.
• Be mindful of the fact that you're part of the movement, not part of the community. Assume the "A" in "LGBTQIA" stands for asexual, not ally.
• Respect LGBTQ-only spaces. If you aren't sure if allies are welcome, call and ask.
• When out on your own, do some of the heavy lifting. For example, reach out to the leaders in your school district to advocate for a single graduation gown color, rather than different colors for boys and girls.
• When you mess up (i.e. accidentally say something offensive) thank the person who brings your error to your attention and make an appropriate apology, without making excuses for your behavior or getting defensive. Few people enjoy telling others that they messed up. If someone is letting you know that you made an error, it probably means that they value your relationship, have faith that you're interested in learning, and believe that you're capable of listening and changing your behavior. Accept this intervention for the compliment that it is and thank the person for committing to an action that's no fun for anyone. Then let them know you intend to do better.
• Learn as you go. Try not to get bogged down or discouraged by how much you don't know. Look up new words, learn about new concepts, and investigate new trends as they arise.
• One final pointer is to realize that there are no hard and fast guidelines for when an ally should step in with action and when they shouldn't. Allyship is a bit of a balancing act. Whether or not you take action as an ally should depend on the situation and the people involved.
Most folks agree that we should help carry the dirty dishes to the kitchen after dinner. Most folks also agree that we shouldn't scrub our host's toilet, even if it's a mess. But loading our host's dishwasher is kind of a gray area. Our decision is likely to depend on how well we know the host and social cues we're picking up from the environment.
The same is true with allyship. Some actions are clearly good choices, for example, suggesting that your doctor's office update their forms when you see the limited "M" or "F" choices. Some actions are clearly bad choices, for example, speaking over the community members you're trying to support. And then there are gray areas.
An example of a gray area of allyship is when someone uses the wrong gendered term for (i.e. misgenders) one of your coworkers in a work meeting. In a situation like this, you'll need to make a judgment call about whether to step in or not depending on several factors. You'll need to consider factors like how well you know the coworker who was misgendered, whether you think the person will appreciate the support or be made uncomfortable by having attention drawn to the mistake, and how past efforts to support this coworker have been received. You'll also need to think about who else is at the table during the meeting. Is it all folks that everyone knows and trusts or are there new people at the table? If the latter, safety and confidentiality may be at risk if you speak up.
Whether you choose to say something or not, a great ally action when you encounter a gray area is to check in later, privately, with the person who was affected. You can say something like, "I wasn't sure how to respond when you were misgendered in the meeting today. If that happens again, how can I best support you?" Communication is key. The next time this situation occurs with this coworker, you'll know exactly how to respond. If you chose not to say anything in the meeting, you may also want to ask if there's a role you can play in speaking with the person who messed up. That way you can be proactive in preventing the mistake from occurring again.
In her essay "Fluid and Imperfect Ally Positioning: Some Gifts of Queer Theory," Vikki Reynolds writes, "I am always becoming an ally. I am continually being woken up to my locations of privilege." Thinking of the word ally as a verb, rather than who we are, helps us remember that being an ally is about action. It's not a static identity that we wear on a badge: "Tada! I made it! Pop the Champagne! I'm an ally!" Becoming an ally is a never-ending process.
Let's not toss out the word ally and replace it with other words that may or may not improve people's understanding of effective allyship. Let's simply focus on doing allyship right.
Jeannie Gainsburg is an award-winning educational trainer and consultant in the field of LGBTQ inclusion and effective allyship. Formerly the Education Director at the Out Alliance of Rochester, N.Y., she is the founder of Savvy Ally Action and author of the book, 'The Savvy Ally: A Guide for Becoming a Skilled LGBTQ+ Advocate.' 
Veterans with substance use disorders need our help
Many return home to face a new battle with addiction, trauma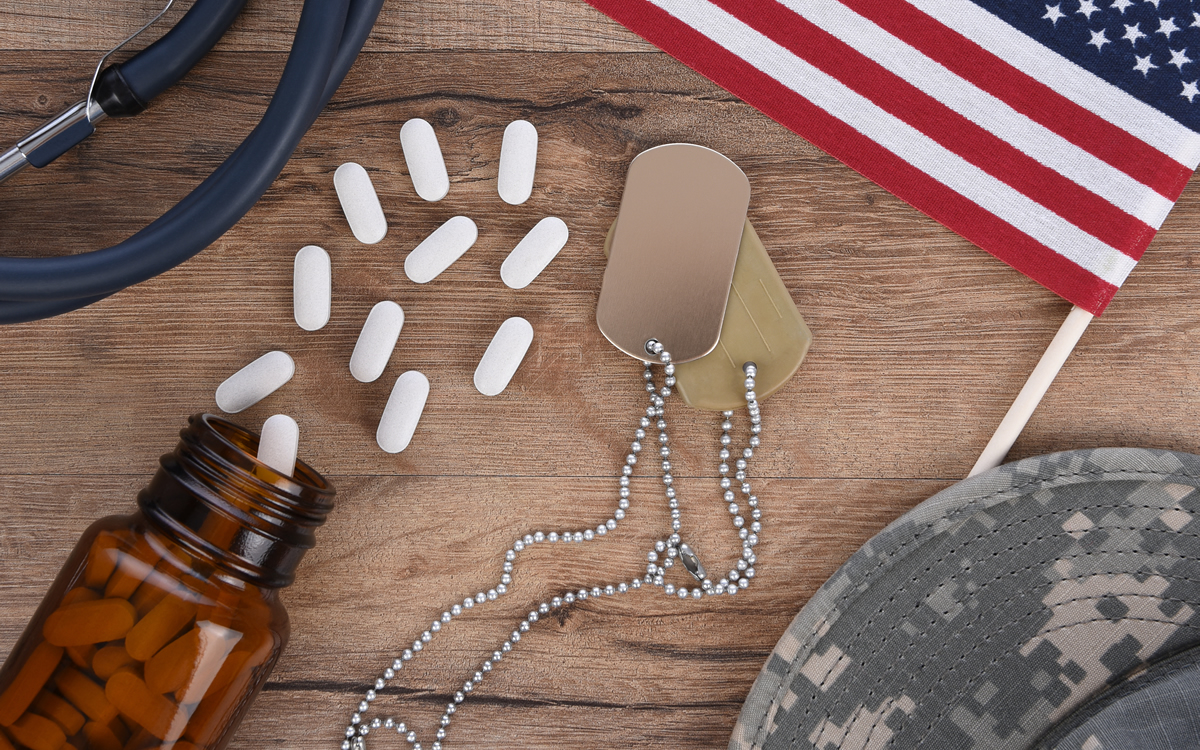 On Memorial Day, millions of American families honored the memory of the men and women who lost their lives fighting in one of the nation's wars. It can be challenging for families who have recently lost a loved one.
We must also never forget the countless veterans who made it home but are now fighting a new battle with substance use or mental health disorders. Unfortunately, suicidal ideation is all too common and fueled by drug addiction.
It can be a particularly challenging problem for U.S. military self-identified as LGBTQ. A health survey released by the RAND Corporation found 6.1% of people in the U.S. military identified as LGBTQ. Suicide risk within this community varies considerably depending on the intersection between sexual identity and other aspects of identity.
According to the National Survey on Drug Use and Health, more than 3.9 million veterans nationally have a substance use disorder or mental illness. Unfortunately, substance use disorder significantly increases suicidality among veterans ages 18 and older.
Suicidal thoughts and behaviors are common among veterans ages 18 to 49.
"Early intervention is critical, and it saves lives. Yet, it is also important for families to know where to look and how to find help when needed," said Michael Leach of Addicted.org.
Numerous causative factors lead to substance use among veterans. For instance, many veterans struggle to adjust to civilian life. They may experience financial hardships, difficulty finding employment, or accessing benefits.
Many other veterans battle mental and emotional health problems. This can often be compounded with physical injury or chronic pain leading to pain medication use. Untreated trauma, for example, leads to drug and alcohol use to cope with unwanted feelings.
Outside of the usual resources provided by the U.S. Department of Veterans Affairs and the VA facility locator, other options may include:
The U.S. Department of Veterans Affairs provides specific resources for LGBTQ veterans;
Helpful hotlines include the Veteran Crisis Line, 1-800-273-8255, option 1 and the Lifeline for Vets, 1-888-777-4443;
SAMHSA has a treatment facility locator where veterans can find specific treatment options.
Families also play a vital role in supporting a loved one struggling with drug and alcohol addiction. It's OK to express concern about their substance use. Speak to them openly and honestly about it and help them find treatment. Be patient and show compassion for what they are experiencing. Remember, substance use disorders are treatable.
When families and communities come together, amazing things happen. Veterans with substance use disorders need our help; it's never too late to offer a helping hand.
Veronica Raussin is a Community Outreach Coordinator for Addicted.org, passionate about spreading awareness of the risks and dangers of alcohol and drug use.
Non-alignment or hypocrisy: South Africa's non-alignment costing Africa's human rights discourse
Country must take stronger stance against Uganda's anti-homosexuality law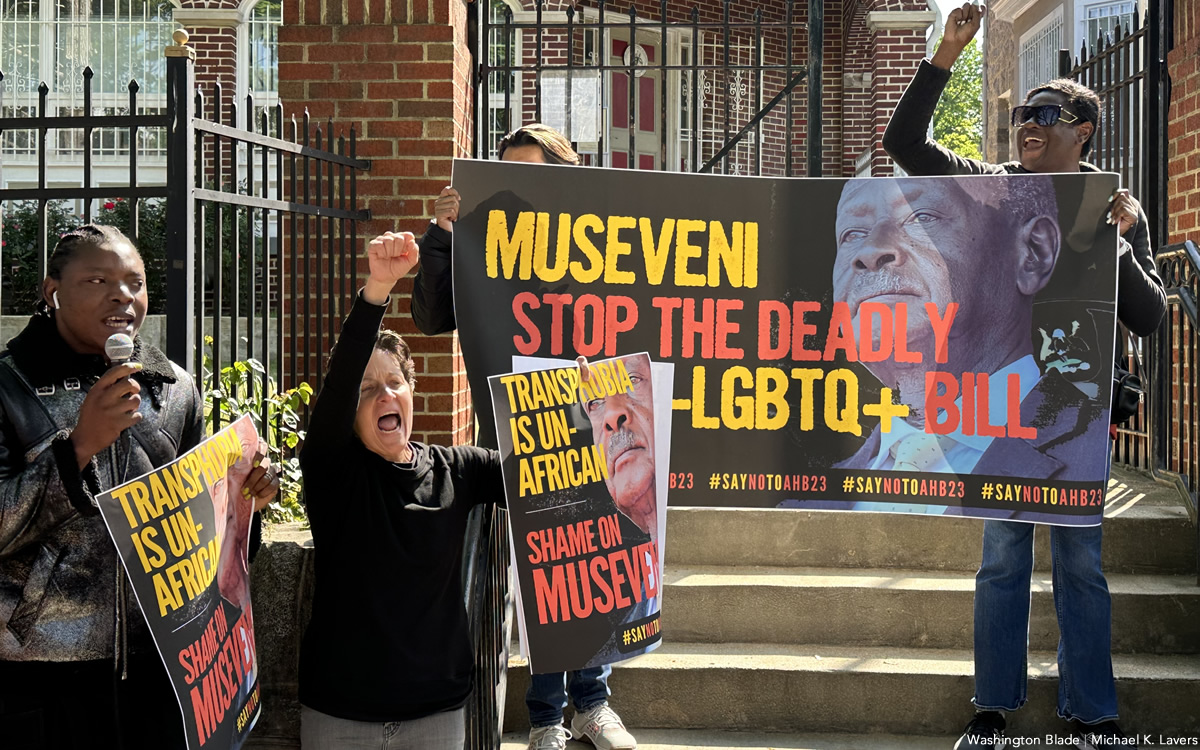 In the past several months, South Africa's foreign policy has been in the spotlight for essential and existential reasons that significantly impact geopolitics and the continent's stability.
The foreign policy for South Africa discussion document by the Department of International Relations highlights the "advancement of human rights and the promotion of democracy" as the pillars on which South Africa's foreign policy rests. This document emphasizes the role that South Africa is expected to play in the "promotion of human rights and democracy."
Minister Pandor echoed this document in her 2022 end-of-year remarks.
"We will continue with our unwavering position to advocate for a balanced Sustainable Development Program within the human rights framework as underlined in the Vienna Declaration and Program of Action (VDPA). In this regard, South Africa will be one of the chief proponents of a balanced agenda of the HRC, which reflects, among others, the primacy of achieving the realization of the right to development as well as moral human rights issues such as the eradication of poverty and underdevelopment."
South Africa has long been known for its commitment to human rights and its leadership in the fight against apartheid. However, its foreign policy continues to be viewed as ambiguous and nonresponsive to developments in African affecting the growth of the continent.
In 2021, President Ramaphosa — as chair of the SADC Organ Troika — committed to a national political dialogue in Eswatini to resolve the political killings in that country. However, the South African government has never followed up or called on the Eswatini government to adhere to its commitment, even as renowned human rights lawyer Thulani Maseko was mercilessly assassinated in January 2023. At the very least, this has not been seen publicly, which would be comforting to those political activists and citizens constantly living in fear in Eswatini.
On May 29, the president of Uganda enacted the draconian Anti-Homosexuality Act. The new law is a throwback to colonization, where religious fanatism was the basis for the persecution and killing of many Africans. While Africa seems to take the posture of "fighting against imperialism," it is saddening that this law is the brainchild of American zealots funding hate across Africa, whether it is in Uganda, Ghana, Kenya, Malawi or Namibia. These zealots, the Fellowship Foundation and many others, are well coordinated in their attacks on the judiciary and the African human rights framework, backed by the 75-year-old Universal Declaration of Human Rights.  
In an era where Africa is seen to be taking a stance against imperialism, I shudder to contemplate that hate may be the only imperialist agenda Africa is not actively standing up against. We know the history of petty offences like homelessness and loitering, sedition laws, and anti-LGBTI laws. These are remnants of colonization to keep Africa inferior and the colonial masters superior. Today, the hate continues through repressive and backwards sentiment being paraded as religious values. Uganda's anti-homosexuality law criminalizes what it calls "aggravated homosexuality" with the death penalty. It would be hard to imagine what "aggravated homosexuality" even means. 
This is another opportunity where South Africa's posture and foreign policy must be spotlighted. With the growing conversation about the ICC arrest warrant of President Putin, South Africa has reiterated its foreign policy as non-alignment and non-interference.
However, when the question of human rights and democracy is at play, all must take a stand. This law has been widely criticized by human rights organizations and the international community for violating the rights of LGBTIQ+ individuals and hindering the fight against HIV. It further impedes what Minister Pandor called the "balanced agenda of the HRC," which speaks to sustainable development within the human rights framework. 
It should be worrying if South Africa continues to maintain a policy of non-alignment and non-interference in the face of the new law in Uganda. While this policy may have its merits, it raises questions about South Africa's commitment to human rights and its role as a leader in Africa. A foreign policy that neglects the promotion of human rights and democratic principles is hypocritical. On the one hand, South Africa is seen as a leader in promoting LGBTIQ+ rights and has one of the most progressive constitutions in the world regarding protecting the rights of LGBTIQ+ individuals. However, on the other hand, it has failed to take a strong stance against Uganda's anti-homosexuality law, which is a clear violation of human rights.
By maintaining this policy, South Africa is essentially condoning Uganda's anti-homosexuality law and undermining the fight for human rights in Africa. This is particularly concerning given South Africa's leadership role in the African Union and its commitment to promoting human rights and democracy.
South Africa's foreign policy regarding Uganda's anti-homosexuality law raises questions about its commitment to non-alignment and human rights in Africa. While non-interference may have its merits, it should not come at the expense of human rights and the fight for equality and justice.
South Africa must take a stronger stance against Uganda's anti-homosexuality law and work towards promoting human rights and democracy in Africa.
Melusi Simelane is the Southern Africa Litigation Center's Civic Rights Program Manager.