Fate of HIV/AIDS council unclear after Trump terminations
White House spokesperson says administration 'looking at different options'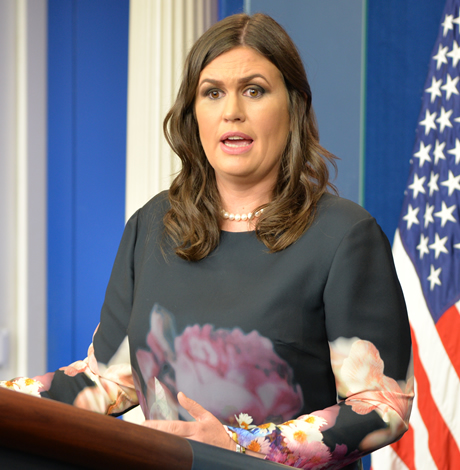 Weeks after the Trump administration fired all remaining members of the President's Advisory Council for HIV/AIDS, the administration seems to be taking steps to refill those slots, but the ultimate fate of the body remains unclear.
In response to a question from the Washington Blade, White House Press Secretary Sarah Huckabee Sanders was non-committal when asked whether President Trump wants PACHA restaffed.
"We're looking at the different options, and we'll keep you posted if we have an announcement on that front," Sanders said.
Miguel Gomez, spokesperson for the Office of HIV/AIDS & Infective Disease Policy at the Department of Health & Human Services, said "submissions are currently being reviewed" from applicants seeking to join PACHA.
When the Trump administration terminated members of PACHA late last month, it gave them until Jan. 2 to reapply or for potentially new members to submit applications.
Gomez, however, said he doesn't have information at this time on when new members would be selected, nor would he affirm new members, in fact, would be selected.
President Clinton created PACHA in 1995 and since that time it has provided advice on policy and research to promote effective treatment and prevention for HIV. An estimated 1.2 million people have HIV/AIDS in the United States and 37 million have the disease worldwide.
For the time being, PACHA technically exists, although the body has no members in the wake of Trump's terminations and earlier resignations that came last year.
Jim Driscoll, a gay Nevada-based HIV/AIDS activist and Trump supporter, said the new members may be announced this month, but that's only speculation.
"I expect that the new people will be people who support and want to work with this administration," Driscoll said. "I hope that LGBT people and African Americans will be represented in numbers appropriate to the disproportionate impact of HIV/AIDS on our communities, and that all those appointed will be people who understand the needs of our two communities."
News over the holidays that Trump had fired members all members of PACHA via a letter from FedEx ignited a firestorm. The administration offered no explanation for termination of the members, many of whom had time left on their terms, but gave them the opportunity to reapply.
The move happened amid discontent over the widespread perception of inaction by the administration on HIV/AIDS. Nearly one year into the administration, the White House has yet to appoint a director of the Office of National AIDS Policy.
Trump's fiscal year 2018 budget proposal also sought massive cuts to HIV/AIDS programs, including $150 million on HIV/AIDS programs at the Centers for Disease Control and more than $1 billion in cuts from global programs like the PEPFAR Global Fund to Fight AIDS, Tuberculosis & Malaria. The Republican-controlled Congress has thus far continued to fund these programs at previous levels.
In June, six members of PACHA resigned their positions in protest over what they called inaction from Trump on the HIV/AIDS epidemic. In a letter written by Scott Schoettes, HIV Project Director at Lambda Legal and one of the six members who resigned, the departing members declared, "Trump doesn't care about HIV. We're outta here."
Trump has made public statements on HIV/AIDS consisting of proclamations on National HIV Testing Day and World AIDS Day. Neither statement, however, included an explicit mention of LGBT people, who have faced the brunt of the disease.
Carl Schmid, deputy executive director of the AIDS Institute, emphasized the importance of Trump refilling the vacant posts on PACHA to give voice to HIV/AIDS issues.
"It is important to have voices and views from outside the government and from on the ground, particularly those who are living with HIV, to offer advice to the HHS secretary on HIV policies and programs," Schmid said. "PACHA also plays a key role in keeping federal agencies accountable to ensure they are doing the best possible job with taxpayers' dollars in efforts to end AIDS."
Trump's termination of council members isn't the first time an administration cleaned house on PACHA. The Obama administration eliminated all of George W. Bush's appointees — also via a FedEx letter — before making new appointments.
The administration has also engaged in activity suggesting a continued interest in PACHA. In September, Trump signed an executive order that renewed PACHA along with 31 other presidential bodies.
The Blade reported in October gay Republicans familiar with HIV/AIDS and LGBT issues have been among those contacted by the Trump administration for possible appointments to PACHA.
Schoettes, however, told the Blade he "regret[s] to say" he doesn't think replacement of PACHA members is particularly important under the Trump administration.
"It would be important if the administration was going to appoint truly qualified individuals and actually planned to take their advice, but I think they have little appetite to do either," Schoettes said.
Schoettes pointed to a recent report in the Washington Post that the Centers for Disease Control under the Trump administration has banned officials from using seven words — including "fetus," "transgender," and "evidence-based" — in budget documents. The CDC has denied those words are banned, but the report continued to alarm LGBT health experts.
"An administration that doesn't want to work with people who use the words 'transgender' and 'diversity' and 'vulnerable' or even 'evidence-based' or 'science-based' is not serious about addressing the HIV/AIDS epidemic that exists in the United States today," Schoettes said. "I left the PACHA because I recognized this back in June, and the actions of the Trump administration since that time — including repeated efforts to undermine the Affordable Care Act —have only confirmed my decision."
Become a Blade Member Today
Your financial contribution will make vital LGBTQ journalism possible at a time when clear, concise news is needed more than ever.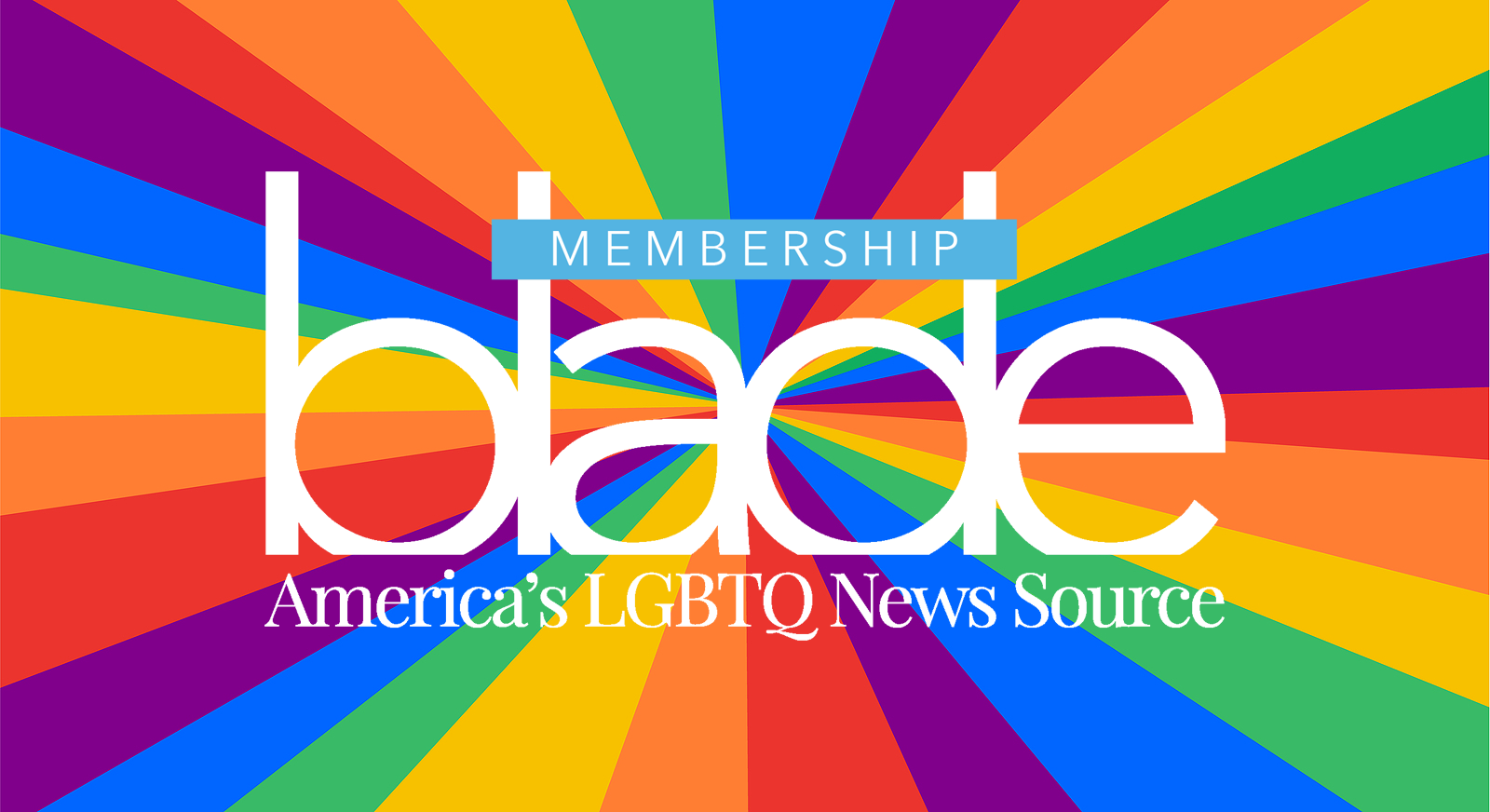 APRIL FOOLS!
But you can support LGBTQ Journalism by becoming a Blade Member today!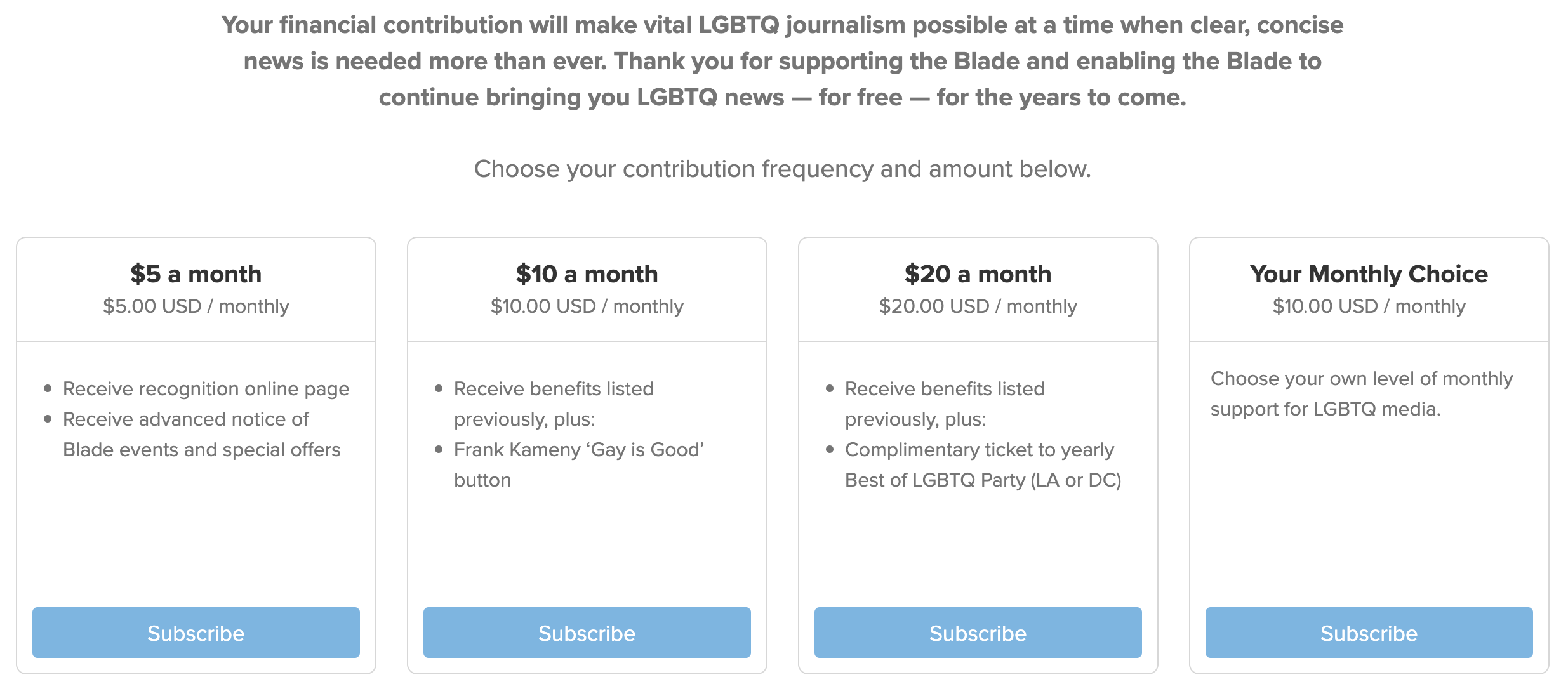 Beyonce vs. Rihanna dance party
Music provided by DJ Just Different at Union Stage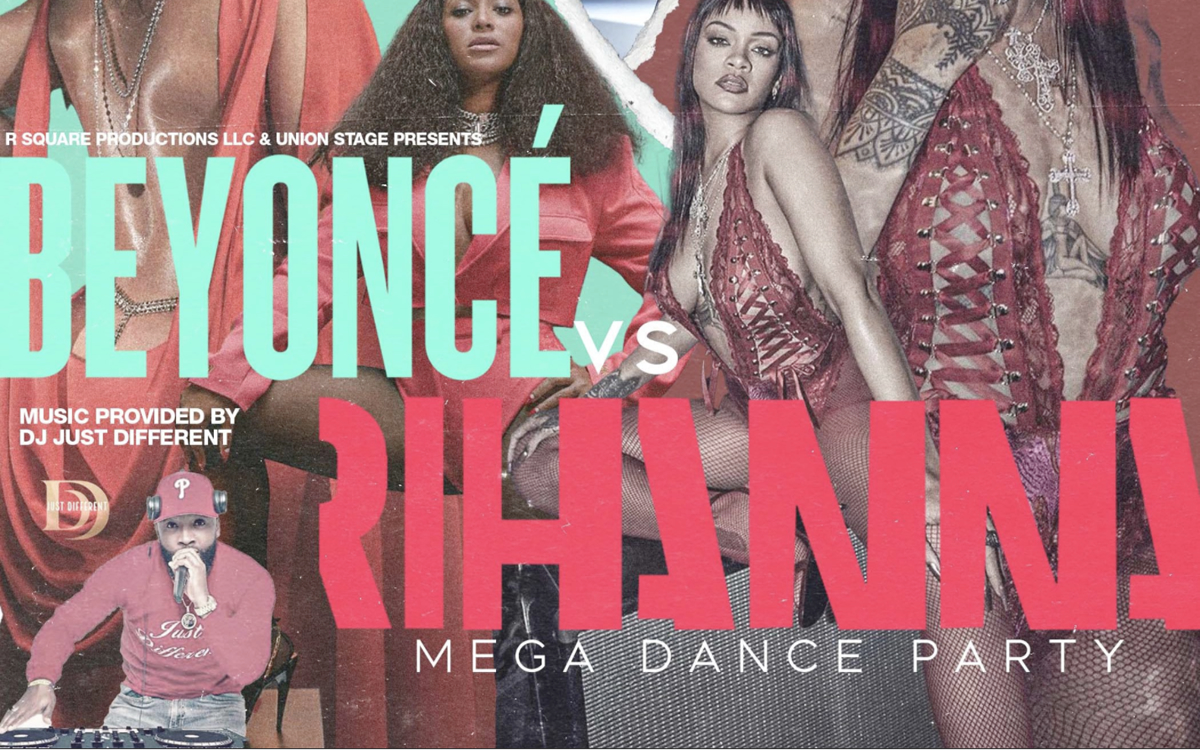 R² Productions LLC and Union Stage are teaming up to host R² Productions' inaugural "MEGA Dance Party" on Thursday, Feb. 24 at 7 p.m. at Union Stage at The Wharf.
The event will be a night full of dancing to music by pop stars Beyonce and Rihanna. DJ Just Different will be performing at the event.
General Admission tickets cost $25 and Premier Plus tickets cost $35. For more information about ticket purchases, visit Union Stage's website.
The evolution of the open house
The more sophisticated the advertising, the more the events flourished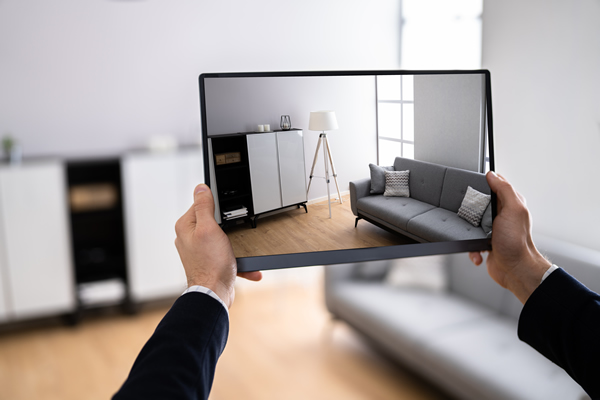 In the early 20th century, there were no exclusive agreements between a seller and a real estate agent. Any broker who knew of someone wanting to sell could participate in an "open listing" by planting his sign in the yard of that person and competing with agents from other brokerages who did the same. To the victor who obtained a buyer went the spoils of commission.
The rules began to change in 1919, when being a real estate broker now required a license. An agent might handle only one property at a time exclusively, but an "open for inspection" period could be used to introduce a model home or new community to the buying population.
According to the National Association of Realtors, Dallas homebuilder, Howdy Howard, hosted one of the most successful open houses of all time in the 1950s. During the first 12 days of the event, an estimated 100,000 people attended, drawn by free sodas and the ultimate prize for the buyer – a new Cadillac.
Soon, brokers began hiring additional agents who could handle multiple properties. Unlike Howard's marathon open house, agents would now host them for a few hours at a time, usually on a Sunday, to whet the appetite of the buyer pool.
Classified advertisements with a description of a property would be placed in a local newspaper and potential buyers would review them with their morning coffee to decide which houses to visit later in the day.
Marketing in newspapers went from a few lines of black and white text to a photo of a home's exterior, to a multi-page spread that included both photos of houses and the agents who represented them.
The more sophisticated the advertising became, the more the open house flourished as a marketing tool, not only for the home itself, but also for the agent and the brokerage. It allowed agents to prospect for buyers for that home and others, and converse with neighbors who might want to sell their homes as well.
Soon, the sign-in sheet was born, used by the agent to capture the contact information of a potential client or customer and to let the seller know who had visited his home. While sign-in sheets or cards are still used, some agents have gravitated to electronic applications, using a tablet computer instead of paper for the same purpose.
Fast forward to the early 2000s in D.C., when open houses became the primary source of showing property. An agent would enter a property into the multiple listing service (MLS) on a Thursday, entertain no showings until Saturday, host an open house on Sunday afternoon, and call for offers either Sunday night or Monday. The open house allowed agents to send their buyers rather than accompany them and serve multiple clients at once.
The delayed showing day strategy referenced above has since been supplanted by the MLS's Coming Soon status. Agents can now email or text links to upcoming properties to their clients in advance of showing availability and the clients can view photos, read property descriptions and disclosures, and schedule future visits accordingly.
Enter COVID-19. Due to the proliferation of the virus and the subsequent lockdown, the real estate world had to accommodate new public health requirements.
One of the first things to go was the open house. Even agent showings were constrained, with visitors limited to an agent plus two people and additional requirements for wearing masks and disposable shoe covers and gloves.
Overlapping appointments were not allowed, showings were limited to 15 to 30 minutes, and bottles of hand sanitizer sprung up on kitchen counters everywhere.
Ultimately, technology and ingenuity provided new marketing avenues for agents that included 3-D virtual open houses, Facetime and Duo viewings, videos, property websites and QR codes. Many of these marketing techniques remain, even though traditional open houses are coming back post-lockdown.
But are they really necessary? Certainly not for all types of properties.
I believe the days of using a public open house to procure a buyer are limited. Agent security has become a concern and the desire for in-person viewings during a specific day or time has waned.
On the other hand, Internet marketing and social media have a much wider reach, so much so that some people now feel comfortable buying a home – probably the most expensive item they will ever purchase – without even stepping into it until after closing.
After all, if we can work in sweatpants or pajamas while Zooming corporate meetings, how can naked virtual reality house hunting be far behind?
Valerie M. Blake is a licensed Associate Broker in D.C., Maryland, and Virginia with RLAH Real Estate. Call or text her at 202-246-8602, email her via DCHomeQuest.com, or follow her on Facebook at TheRealst8ofAffairs.