Queer Queens and Hot Bits show off Baltimore's racier side
Poppy and her ladies serve up laughs March 25; next weekend looks steamy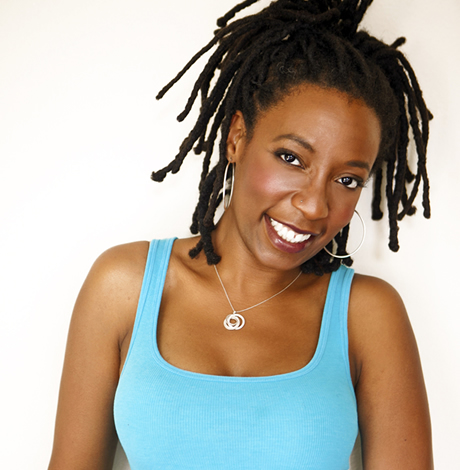 Sometimes there's just too much worthy stuff happening to fit into our usual calendars or Out & About page. Here are two upcoming LGBT Baltimore events you may want to check out.
On Sunday, March 25, the Queer Queens of Qomedy play Magooby's Joke House (9603 Deerco Rd., Timonium, Md.) at 5 p.m.
Gloria Bigelow ("Last Comic Standing," OWN's "Wanda Sykes Presents Herlarious"), Poppy Champlin (producer and host who has been on Showtime, HBO and more) and Michele Durante, a veteran of New York's top comedy clubs, trade off doing mini-sets. It will mark the first time Bigelow is playing Baltimore since she lived there around the year 2000.
"I think any show that has three women on it is a political statement," the Rhode Island-based Champlin says. "We don't need a man to have a sell-out comedy show. Women are funny and appreciate women's humor."
Tickets are $25. VIP tickets are $40. 
Next weekend Hot Bits, a queer erotic short film and arts festival that celebrates queer and transgender people of color, will be held in Baltimore.
"This festival is part of rewriting the alienating categories defined by the mainstream commercial porn and sex industries of who and what are desirable and what desire looks and feels like," organizers said in a release. "We believe erotic art holds the potential for uncovering the sexual self-determination necessary for fully liberated connection and healing."
While the Blade typically does not peddle in porn — no judgement, just not our thing — Hot Bits is so refreshingly off the beaten path, we feel it deserves a shout out. Fair warning, though: Hot Bits indie shorts range from erotic softcore to hardcore (its poster proudly boasts "XXX"). It's curated and produced by a collective of queer artists including Baltimore-based TopShelf.
It runs Saturday, March 31 (8 p.m.)-Sunday, April 1 (7 p.m.) at Creative Alliance (3134 Eastern Ave., Baltimore). Tickets are $10 or $7 for Creative Alliance members. Festival passes are $18 ($15 for members). More details here. 
The festival, in its second year, received more than a hundred submissions from all over the world. 
Wet Bits, an after party, will be held Saturday night at 10 p.m. at Trip's Place (1813 N. Charles St., Baltimore). GRL PWR, a Baltimore-based events collective for female-identified, non-binary femme and queer artists, hosts the afterparty. Details here. 
Disco Funk Brunch at Crazy Aunt Helen's
Tara Hoot and DJ Phil Reese perform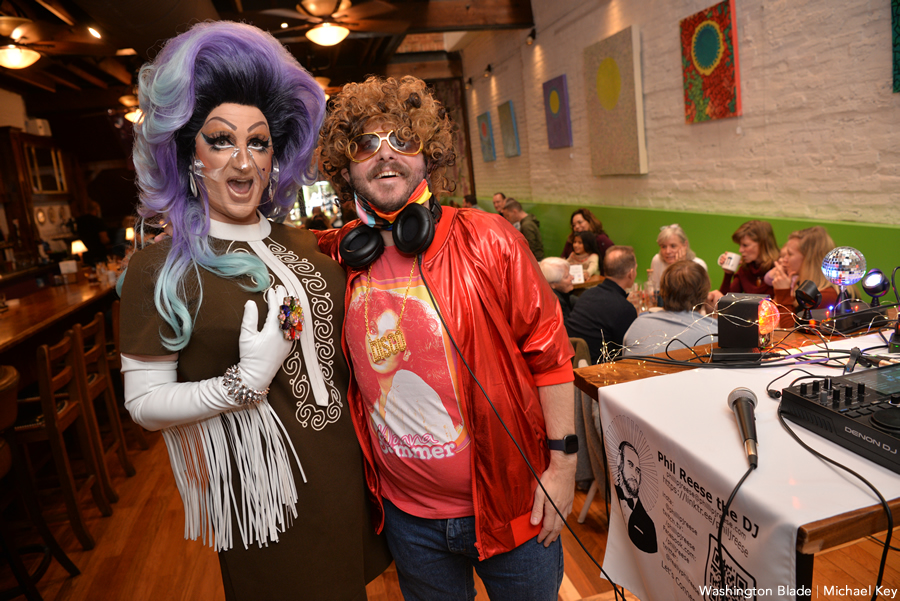 Drag queen Tara Hoot and DJ Phil Reese perform at the biweekly Disco Funk Brunch at the LGBT-owned Crazy Aunt Helen's on Sunday. For future showtimes, go to crazyaunthelens.com. (Blade photo by Michael Key)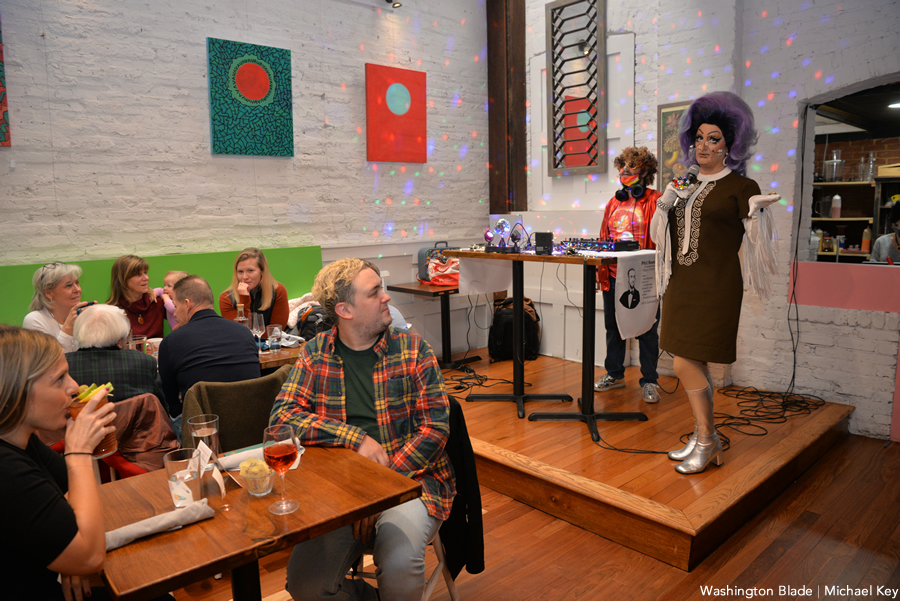 Blade's summer closing party set for Sept. 17 in Rehoboth
Benefits journalism scholarship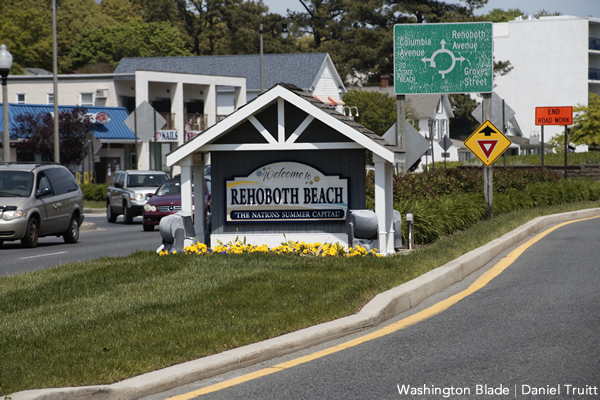 The Washington Blade's 15-year tradition of hosting a summer kickoff party in Rehoboth Beach was disrupted due to COVID restrictions. In lieu of that May event, the Blade is hosting a summer closing party on Friday, Sept. 17 at 6 p.m. at The Pines (56 Baltimore Ave., Rehoboth Beach, Del.).
Tickets are $20, which includes two drinks and appetizers. The event benefits the Blade Foundation's Steve Elkins Memorial Journalism Fellowship, a 12-week program in which an LGBTQ student journalist covers stories of interest to Delaware's queer community each summer.
All COVID safety protocols will be followed, including a requirement that attendees furnish proof of vaccination to gain entry.
If you are unable to attend you can make a donation to the Blade Foundation at BladeFoundation.org. Sponsors of the event include Delmarva Power and The Pines.
Rehoboth to close out summer with SunFest
Series of events to replace long-running Sundance due to pandemic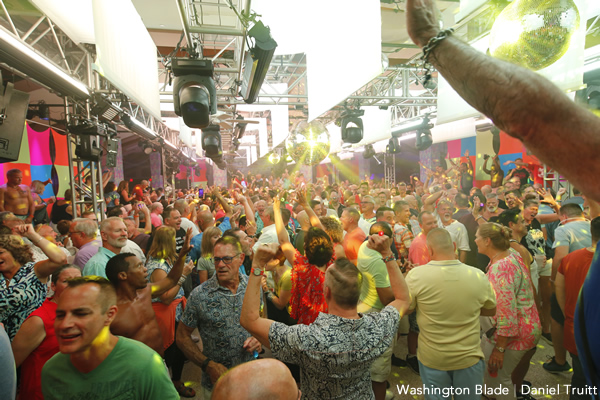 SunFest will feature a week of live performances, dances, and a live auction, sponsored by non-profit LGBTQ+ center CAMP Rehoboth.
The weeklong festival runs from Aug. 29 to Sept. 5 and is a change from the annual SunDance that CAMP Rehoboth has sponsored since 1988. This transformation began last year when the event was forced to go digital due to the coronavirus and the in-person events scheduled this year are important, according to development director and co-coordinator of SunFest Anita Broccolino.
"We love that community feel and the in-person makes all the difference in the world for us. Not being able to do it last year just reminded everyone how important we all are to one another," Broccolino said. "I think that bringing back these events this year is just huge for us and it will be extra celebratory as a result."
The festival begins with a 5k race and online auction opening on Sunday. Monday night features a give-back event at Iron Hill Brewery while Tuesday's agenda is still to be determined, said Broccolino. Diego's will host a Studio 54 give-back dance party on Wednesday and Thursday is the Port 251 women's give-back.
Live performances featuring the Skivvies, Randy Harrison and Diane Huey are scheduled for Friday night and Jennifer Holiday will follow with a performance on Saturday night, both at the Rehoboth Beach Convention Center. The festival closes out Sunday with auction pick-ups and Fun in the Sand and Sun, according to the CAMP Rehoboth website.
This event is also important to the organization's contributions to the community, said Broccolino.
"The essential services we provide for free to the community, which is a huge amount of health and wellness activities, as well as arts programming, a lot of youth programming and the community counts on us for those things. We never stopped during COVID, we made as much as we could virtual, but we took quite a hit not being able to raise those funds and awareness of the programs," Broccolino said. "We invite the entire community to come celebrate with us and make it to Rehoboth Beach, and let's make it joyful, and wonderful and make sure we're living up to the standards of all the people who helped found CAMP Rehoboth and live up to their legacy and beyond."