March 29, 2018 at 12:20 pm EDT | by Mark Lee
D.C.'s Metro funding plan tarnished by tax trickery
The historic news that all three D.C.-area jurisdictions have agreed to provide the Washington Metropolitan Area Transit Authority an additional, permanent and dedicated half-billion dollars in annual funding for Metro was tarnished last week by budget trickery in the District.
Those living in the D.C. metro area agree on one simple fact: The national capital area's rail transit system is failing as a transportation mode. It is dysfunctional and in need of a sizable ongoing infusion of monies to recover from years of infrastructure repair and maintenance neglect.
Metro is the only system in the country without a dedicated revenue source, relying on insufficient annual federal and area government contributions to subsidize fares.
The ailing system has seen recent sustained ridership declines, along with dramatic reductions in operating hours that have further lowered use. Track fires, train derailments and service delays have lessened in frequency, but much improvement to restore adequate service remains.
WMATA General Manager and CEO Paul Wiedefeld made his plea clear nearly two years ago: Metro faces a whopping $25 billion in unfunded capital requirements to achieve system repair, increased capacity and improved reliability.
Regional jurisdictions would be required to provide new funding to finance these needs, allowing WMATA to borrow $1.5 billion a year to pay for necessary work. D.C., Maryland and Virginia would need to collectively pony up $500 million a year. D.C.'s annual portion under the existing allocation formula is $178 million.
Only in recent days did Maryland and Virginia agree to join the District in committing to contribute the requested funds.
Maryland Republican Gov. Larry Hogan recently announced, along with Democratic legislative leaders, that the state would contribute its portion, from general funds and beginning in 2019, contingent on both D.C. and Virginia kicking-in their shares. Virginia also pledged its contribution, including a restriction on annual system operating cost increases capped at three percent and demanding improved financial management likely to force long-needed labor union concessions and transit board governance reforms.
When D.C. Mayor Muriel Bowser released her proposed annual city budget plan last week for D.C. Council review, included were consumer and business tax hikes to pay for the District's increased annual allotment.
Not readily apparent was that D.C. would levy these dedicated-use taxes a full year in advance of spending them for the described intended purpose. In the first fiscal year, beginning Oct. 1, the tax hikes would instead go to the general budget.
D.C. tax increases totaling nearly $80 million per year announced as intended for increased Metro funding would actually be conveyed as intended only for revenue collections beginning in October 2019, a full year later.
These higher tax rates will affect the following:
• General sales tax, from 5.75% to 6%;
• Alcohol and meal sales tax, including for restaurants and bars already among the highest in the nation, from 10% to 10.25%;
• Hotel room tax, from 10.05% to 10.3%, plus existing 4.75% tax to finance the Convention Center and fund the city's official marketing entity Destination DC;
• Commercial property tax, from $1.85 to $1.87 per $100 assessed value;
• Car rental tax, from 10% to 10.25%; and,
• Gross receipts tax for "ride-sharing" companies such as Uber and Lyft, resulting in an estimated consumer cost increase of 37-cents per $10 charge.
D.C. Council Chair Phil Mendelson issued a public statement last Friday, correctly stating, "[T]axpayers will begin paying the new taxes this fall. But the money won't go to Metro for another year. Instead … the first year's monies … [will] be used for other, unrelated, and unspecified purposes in the $14.4 billion District budget. I think it is wrong to take the tax increase of $77 million intended to help Metro and instead use all of it for projects unrelated to Metro."
If these dedicated tax increases are not going to be conveyed to Metro until collections generated the following fiscal year, imposition of the taxes should also be delayed.
Mark Lee is a long-time entrepreneur and community business advocate. Follow on Twitter: @MarkLeeDC. Reach him at OurBusinessMatters@gmail.com.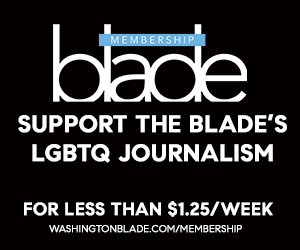 Sign Up for Blade eBlasts