HOLY WEEK 2018: Regional affirming houses of worship plan seders, services
Good Friday, Holy Saturday and Easter Sunday form Paschal Triduum for Christians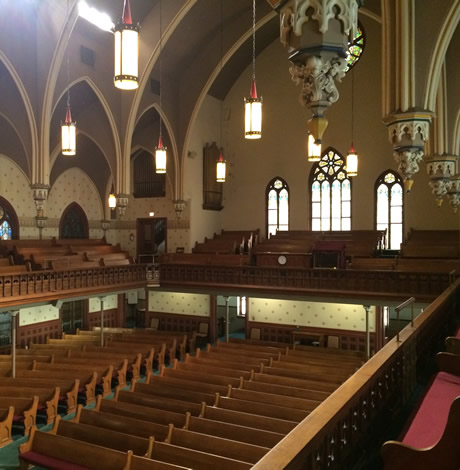 Friday, March 30 (Good Friday and First Day of Passover)
Foundry United Methodist Church (1500 16th St., N.W.) hosts Good Friday worship celebrations today with one from noon-1 p.m. and another from 7-8 p.m. The service will remember Jesus' last day through song, scripture and communion. For more details, visit foundryumc.org.
Sixth and I Synagogue (600 I St., N.W.) hosts a Community Seder at 7 p.m. and a Justice Seder at 7:30 p.m. The Community Seder, a traditional seder, will be led by Chazzan Larry Paul and musician Robyn Helzner with reflection and singing.The Justice Seder combines the traditional Passover rituals and meal with non-traditional conversations about social justice issues. For more information, visit sixthandi.org.
St. George's Episcopal Church (160 U St., N.W.) has a Good Friday service today at noon. For more information, visit stgeorgesdc.org.
Dignity/Nova hosts an adoration of the cross and Eucharistic service at St. Margaret's Episcopal Church (1820 Connecticut Ave., N.W.) tonight at 7:30 p.m. For details, visit dignitynova.org.
The United Church (1920 G St., N.W.) hosts a Good Friday service today at noon. For more information, visit theunitedchurch.org.
Saturday, March 31 (Holy Saturday and Second Day of Passover)
Edlavitch D.C.-JCC (1529 16th St., N.W.) hosts Second Night Community Seder this evening from 6-9 p.m. Micah Hendler, founder and co-director of the Israeli-Palestinian YMCA Jerusalem Youth Chorus, and singer/songwriter Ari Jacobson will lead the Seder. There will also be a kosher traditional Passover meal. For more information, visit edcjcc.org.
Washington National Cathedral holds the Great Vigil of Easter tonight at 8 p.m. There will also be a livestream. Passes are not required. For more details, visit cathedral.org.
St. George's Episcopal Church hosts an Easter Vigil at 6:30 p.m. For details, visit stgeorgesdc.org.
Dignity/Nova has an Easter Vigil at Immanuel Church on the Hill (3606 Seminary Rd., Alexandria, Va.) with a blessing of the new fire and Baptismal water. There will be a dessert potluck after Mass. For more information, visit dignitynova.org.
Temple Emmanuel holds its Community Festival Service at Temple Shalom (8401 Grubb Rd., Chevy Chase, Md.) today at 9:15 a.m. The Congregational Second Night Passover Seder is at 6:30 p.m. It will be led by Rabbi Warren Stone and Cantor Lindsay Kanter. There will be a catered, traditional, four-course dinner. Non-members are welcome.. Admission is $42 for adults and $22 for children under 13. Children under five are free. For more information, visit templeemanuelmd.org.
Sunday, April 1 (Easter)
Calvary Baptist Church (755 8th St., N.W.) has Easter worship today at 11 a.m. Breakfast will be served at 9:30 a.m. A brass quartet will give a mini-recital at 10:50 a.m. and worship starts at 11. The church is LGBT-affirming and has lesbian senior co-pastors. Details at calvarydc.org.
Washington D.C. History & Culture hosts an Easter Sunday morning visit to the Museum of the Bible (400 4th St., S.W.) today from 10 a.m.-12:30 p.m. The group will meet at 9:45 a.m. outside the museum for a group icebreaker before visiting the exhibits at 10 a.m. Admission is free but registration is required. For more information, visit facebook.com/dchistorandculture.
Waterfront Church D.C. holds Easter worship services at Nationals Park (1500 S Capitol St., S.E.) today at 8:30 a.m., 9:45 a.m. and 11:15 a.m. The first 600 guests will receive a commemorative Easter 2018 baseball. Waterfront Kids Ministry will be open during all services for gives from birth-fifth grade. For more details, visit waterfrontchurchdc.com.
Washington National Cathedral has the Festive Holy Eucharist Easter Sunday services today at 8 a.m. and 11:15 a.m. Passes are required. The Easter Day Organ Recital is at 2 p.m. featuring the Great Choir. The Festive Choral Evensong is at 4 p.m. Passes are not required. Livestreams will be available for the 11:15 a.m., 2 p.m. and 4 p.m. events. For more details, visit cathedral.org.
St. George's Episcopal Church has services today at 9. and 11:15 a.m. For more information, visit stgeorgesdc.org.
Metropolitan Community Church of Washington (474 Ridge St., N.W.) holds Easter worship services today 9. and 11 a.m. For details, visit mccdc.com.
National City Christian Church (5 Thomas Circle, N.W.) hosts multiple Easter events and services. At 8:30 a.m. there will be a gospel worship service. At 11 a.m. there will be a traditional worship service followed by an Easter brunch at 12:30 p.m. in the Howland Center.Details, visit nationalcitycc.org. 
Western Presbyterian Church (2401 Virginia Ave., N.W.) holds an Easter Sunday service at 11 a.m. At noon there will be an Easter egg hunt followed by a Young Adult Easter brunch at Pastor Laura's home at 12:30 p.m. For more information, visit westernpresbyterian.net.
My Best Of's in D.C. real estate
Favorites in buyer programs, paint colors, and more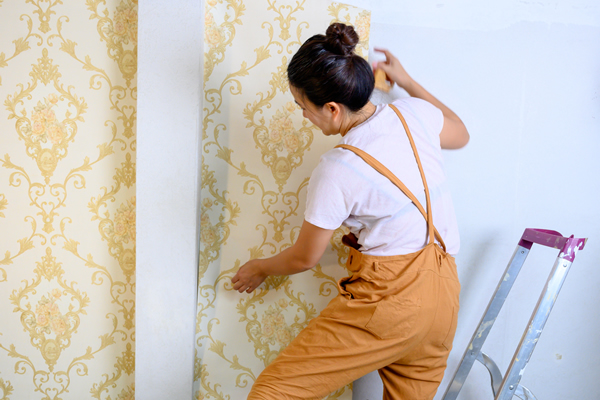 As I congratulate my colleagues and friends who have received the coveted Best of Gay DC awards, I thought it appropriate to share with you my own, subjective "Best of" list.
Best Housing to Buy. With 233 of them on the market in D.C., the one-bedroom, one-bath condominium under $400,000 may be the best option for a personal residence or investment. Given a median price of $320,000 and 49 days on the market, there are deals to be made. You have your choice of areas around the city and of buildings large and small.
Best First-time Buyer Program. D.C.'s Housing Purchase Assistance Program (HPAP) is by far the best option to use if you are eligible. This program is based on household income and size and can provide up to $84,000 toward the purchase of a D.C. personal residence. For example, to receive the full amount, the income of a party of two is limited to a total of $51,600, 50% of the median family income for D.C. Other requirements may apply.
Best Tax Reduction Program. If you qualify, you may be able to take advantage of the DC Tax Abatement Program. Using the example of our party of two working adults buying a personal residence for less than $516,800, the income limit is $79,020 or $113,500 in designated Economic Development Zones.
Approval for the program exempts buyers from paying property taxes for up to five years and reduces the closing costs for the purchase by eliminating the buyer-paid recordation taxes and distributing the seller-paid transfer taxes to the buyer instead of to the DC tax office. For the buyer of that $516,800 personal residence, that can mean a savings of nearly $15,000 in closing costs.
Best Neutral Paint Color. First it was Builder Beige, then Gray was OK, then they blended into Good Grief Greige. While neutrals can be bland and boring, these days, expect to see a variety of off-whites gracing the walls of homes for sale. Sherman Williams 7008, Alabaster, did the trick for my most recent sellers.
Best Wall Décor. Sponge paint and other effects are long gone. Forget shiplap unless you live in a house at the beach or on an actual ship. Distressed wood may still be suitable for a cabin in the woods, but in a modern, urban setting, wallpaper is back, baby!
This is not your grandmother's wallpaper. No chickens, tiny prints, borders, or faux grass cloth are in sight. Today's wallpapers are bold, geometric, or a throwback to mid-century modern and are primarily used on an accent wall so they're not overwhelming. Love vs. Design (lovevsdesign.com) can create custom wallpaper to match your color scheme in a peel and stick application that eschews the mess of wallpaper paste.
Best Indoor Plant. For us plant growing novices, the award goes to The Easy Care Bundle at The Sill (thesill.com). For only $45, you get two potted succulents that are very hard to kill, a Snake Plant and a ZZ Plant. 
You can also set yourself up on a subscription. $60 plus a $10 shipping charge buys a medium sized plant-of-the-month with a black or cream-colored planter. Choose classic plants or select pet-friendly, non-toxic plants for only $5 more with a 3-month minimum subscription. You can even purchase these as gifts.
Best Balcony Plant. For homes with a balcony or a deck, the winner is a potted Winter Gem Boxwood. It's an evergreen that will turn a golden shade in the winter then green again in the spring. It also grows in both full and partial shade – almost a set it and forget it type of shrub – needing water only once a week or twice in hotter climates. Cut it as a topiary à la Edward Scissorhands for a little architectural interest.
Best Freestanding Refrigerator. I would be remiss if I didn't include a best appliance category.An upscale fridge with see-through doors and built-in versions of computers, televisions and smart home elements holds a certain appeal until one of the glitzy attractions breaks and you spend as much for a new motherboard as you would for a whole new refrigerator.
The winner of this category, therefore, is Samsung's model RF28R7351SR. This bad boy is available in both standard and counter depth and features a French door top with external water and ice, a pull-out freezer with dual baskets, and a middle drawer that can be set to one of four temperatures to accommodate food or wine.
There you have it. Now, if you'll excuse me, I'm off to judge the Best of Blake Miniature Schnauzers category. I'm thinking a 4-way tie is in order.
Valerie M. Blake is a licensed Associate Broker in D.C., Maryland, and Virginia with RLAH Real Estate. Call or text her at 202-246-8602, email her via DCHomeQuest.com, or follow her on Facebook at TheRealst8ofAffairs. 
Helpful tips for homebuyers in seller's market
2021 has been a great year for home sales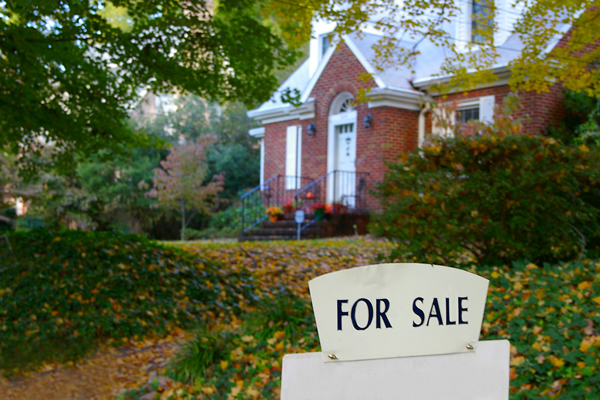 Without question, 2021 was a great year for home sales. Sellers across the country, in many cases, found themselves listing their homes and quickly having not just one, but multiple offers, many of which were at asking price or above. With limited inventory and high demand, it has been an ideal year to sell—and conversely, often a difficult year to buy. Buyers who are interested in a particular home, or even in a specific neighborhood, often find themselves facing stiff competition to have offers accepted.
Fortunately, this doesn't mean that many buyers haven't had successful and rewarding home buying experiences—just that doing so often means making an extra effort and taking helpful steps to make an offer the most competitive that it can be. With that in mind, let's take a look at a few helpful tips for buyers in a seller's market:
Plan ahead with mortgage pre-approval: While there are certainly a wide variety of strategies that real estate agents and financial advisors may recommend, and while those strategies might vary depending upon the buyer and the circumstances of a particular market, one thing almost all experts agree on is that obtaining a mortgage preapproval is a smart decision. A mortgage preapproval is an ideal way to reassure sellers that a reputable lender has verified your credit and approved your buying power up to a certain limit. If you're caught in a bidding war with another potential buyer, having preapproval establishing that you are ready, willing, and able to buy just might give you the advantage you need in a competitive market.
Be willing to look under budget so you can bid higher: In this highly competitive market, many home buyers find themselves in a situation where they are in a bidding war with another—or even several other—buyers. In that situation, you may find yourself having to make an offer at, or even in many cases, above, the asking price. This means that you may want to adjust your budget—and bidding—accordingly. Choosing to make an offer on a home that has an asking price that is already at the top of your budget may mean that you simply don't have much wiggle room when it comes to making an offer over that price. Choosing a home slightly under the top of your budget means you'll have more flexibility to make a bid that is more competitive and likely to be accepted.
Consider offering non-price-oriented incentives: Without question, making a highly competitive offer is going to be the key to increasing your chances of having that offer accepted. It's important to remember that there is more to an offer than just price, however. Buyers may want to consider increasing the appeal of an offer by supplementing it with other incentives beyond just the dollar amount itself. Examples of such incentives might include things like foregoing the seller-paid home warranty that is often offered as part of the process, offering a shorter closing period, not making the purchase contingent upon the sale of a currently-owned home, or other such incentives. Doing so may give you the edge you need to have your offer selected over other competitive bids.
Retain the right real estate agent: Often, for LGBTQ buyers, especially in a competitive market, this piece of the puzzle is particularly important. In many, although certainly not all, cases LGBTQ buyers are drawn to specific areas of a city or community where other LGBTQ individuals live. That means that in a market where inventory is already limited and going quickly, there can be even fewer homes available upon which to bid. When that is the case, you will need a real estate agent who knows the community that you're interested in, and who can quickly help you identify and take action toward making offers on homes that fit your needs. Having the right agent can make all the difference between a smooth and successful home-buying experience, and a stressful one
Jeff Hammerberg (he/him/his) is the Founding CEO of Hammerberg & Associates, Inc. Reach him at 303-378-5526, [email protected] or GayRealEstate.com
Jane Jane brings throwback joy to busy 14th Street
Cocktail bar characterized by warm Southern hospitality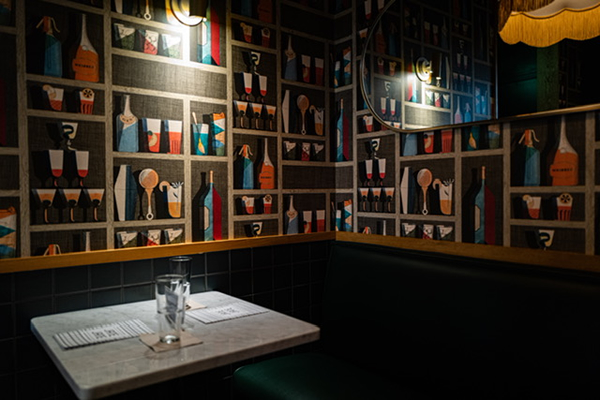 There is no standing at Jane Jane, the new classic cocktail bar in the heart of 14th Street. Its 850 square feet is for sitting and savoring, drinking in the relaxed retro vibe and the thoughtful craft cocktails.
At the foot of the mixed-use Liz development where Whitman-Walker is the major tenant, Jane Jane's creative use of a shoebox-sized space brings throwback joy to a busy thoroughfare.
In the pre-COVID days of 2019, Whitman-Walker approached the Jane Jane owners, hospitality veterans Jean Paul (JP) Sabatier, Ralph Brabham and Drew Porterfield, all gay men, to make good use of the vacant parcel, and ensure it would be run by LGBTQ entrepreneurs. "It required some gymnastics because of the layout," says Brabham, "but we came up with this cozy classic cocktail concept."
The hangout spot is an effort by the trio to "celebrate hospitality. We want everyone who walks into the space to feel like friends of ours we are having over for drinks or a bite. Its a cocktail party in our home," he says. They felt connected to the idea of a tiny bar—a space where they would want to have a drink.
Named for Brabham's mother, Jane Jane is as alluring and lively as it is intimate, each detail in the experience characterized by warm Southern hospitality—right from the bowl of spiced nuts that swiftly appear at each table at the beginning of service.
Sabatier, who has held stints at D.C. institutions like Rappahannock Oyster Bar, Maydan, and Compass Rose, oversees the bar and cocktail program, organized by spirit. (For their part, Brabham and Porterfield, romantic partners, also act as co-owners of Beau Thai and BKK Cookshop; Porterfield is also the current Curator and Director of Long View Gallery in Shaw.)
Sabatier has presented classic cocktails with a few noteworthy nods to current zeitgeist, as imagined by his lengthy experience behind the bar. The booklet-like menu includes a broad selection of familiar favorites like a Negroni, Manhattan, martini, but also features Sabatier's handpicked favorite classics like the Boulevardier (a whiskey Negroni), Last Word (gin married to herbaceous green chartreuse) and Air Mail (rum, honey and cava). Drinks fall in the $13-$16 range; a "Golden Hour" runs daily until 7 p.m. featuring beer and wine specials and a punch of the day.
Sabatier's creative juices flow on the first page through cocktails like the vividly named Tears at an Orgy, with brandy, orange and maraschino, as well as the best-selling, highly Instagrammable Crop Top, a gin cocktail with a red-wine floater—and a name that matches the look of the bi-color drink. "It's fun, delicious, and speaks to the space," says Sabatier. He notes that their vodka of choice comes from Civic, a local, women- and LGBTQ-owned distillery.
Sabatier, a classically trained chef and Culinary Institute of America graduate, also oversees the small selection of bar bites (the space has no kitchen, part of the required "gymnastics" to make it functional.)
Beyond the complimentary vessel of rosemary-flecked mixed nuts, other bar snacks run from pickled vegetables to a Southern-style Pimento cheese dip and an onion dip creamy enough to make your grandmother blush. The "Jane's Caviar" dish is a spread of trout roe and crème fraiche and comes with a towering mound of shatteringly crisp chips. A weekend brunch is in the works, which will serve goodies from local bakeries.
The retro-style interior recalls both California and the South, with only 32 seats inside and a 14-seat patio. Cozy booths done up in a hunter green as warm and inviting as a cool aunt are slung below walnut-wood walls and bar. Bright patterned tiles run the length of the floor; the back wall has playful cocktail wallpaper. A charming needlepoint by the restrooms kindly requests of guests, "please don't do coke in the bathroom."
The owners note that while Jane Jane is not explicitly a gay bar, its location in a traditionally gay-welcoming institution means that it has LGBTQ in its bones.
"Supporting LGBTQ people, businesses, and causes has been in Jane Jane's ownership's DNA at every establishment at which they have been involved," they say, having supported local LGBTQ+ organizations like Casa Ruby, Victory Fund, SMYAL and the Human Rights Campaign, among others.
Porterfield says that they were surprised that, given the locale, people assumed Jane Jane was a gay bar. "It's not a gay or straight bar, just a fantastic cocktail bar that welcomes anyone to hang out with us," he says.
Nevertheless, the owners have taken into consideration the significance of being in the Liz development, as both gay men and as part of the hospitality industry. "It highlights the lack of representation as gay owners in this bar and restaurant world," says Porterfield. They note the lack of women, LGBTQ and BIPOC representation.
"It's very special to us that we opened in this space," says Porterfield, "so we want to show that we have opened a place that is all about inclusivity."