Creepy 'Handmaid's Tale' returns for equally good second season
'Mad Men' vet Elisabeth Moss returns to Emmy-winning role as Offred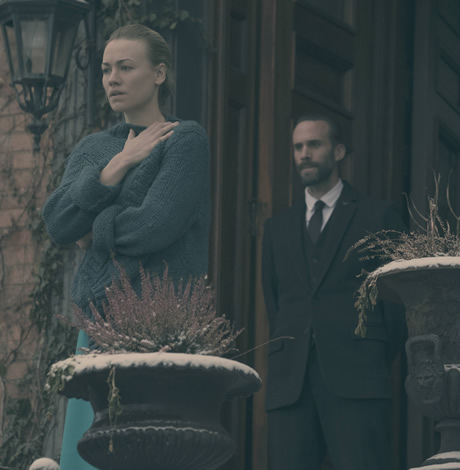 Season two of "The Handmaid's Tale" (premiering on Hulu on April 25) is off to a great start. As the series moves into uncharted territory, the suspense increases and the personal and political pressures become even more intense.
The series is based on Margaret Atwood's monumental 1985 dystopian novel in which the United States is taken over by theocratic terrorists who establish the repressive Republic of Gilead. Environmental disasters have rendered most women infertile; the women who can still bear children are forced to become Handmaids (dressed in red), reproductive surrogates for the Commanders and their wives (dressed in blue).
Season one follows the outline of Atwood's novel closely, although it zooms out from the first-person narrative of the Handmaid Offred to add the stories and perspectives of other characters. Bruce Miller's masterful adaptation also expands Offred's flashbacks of her life before Gilead.
Like the novel, season one ends with Offred (Elisabeth Moss) being forced into a van by the omnipresent guards, but season two opens with her arriving at an unexpected location, a stadium where Aunt Lydia (the magnificent Ann Dowd) has arranged a terrible punishment for the Handmaids who have defied her. The Aunts, dressed in brown, train the Handmaids and enforce their proper submissive behavior.
Episode one becomes largely a battle of wills between Offred and Aunt Lydia. Aunt Lydia has the fearful power of the state behind her, but Offred has powers of her own: her fierce will and the fact that she is pregnant. Both actresses won Emmy Awards for their outstanding performances in season one and their work in season two is even stronger and richer.
Forced into silence and stillness by the restrictive costume and strict decorum of the Handmaids, Moss creates a powerful portrait of an independent woman beaten into compliance. Through subtle gestures, penetrating close-ups of her expressive face and frequently acerbic voice-overs, Moss and her colleagues provide Offred with a rich inner life. Her performance as June Osborne (as Offred was known before the coup) is a stunning contrast.
As a representative of the oppressive new government, Dowd's Aunt Lydia marshals both the might and righteousness of the new regime with great ferocity, but Miller and Dowd create a surprisingly multi-faceted character.
In addition to Moss and Dowd, the entire principal cast returns for the second season, including Joseph Fiennes as Offred's Commander and Yvonne Strahovski as his long-suffering wife (who was ironically one of the architects of the revolution); Max Minghella as Nick Blaine, the Commander's chauffeur and the father of Offred's unborn baby; O.T. Fagbenle as June's husband and Samira Wiley as her friend Moira, both of whom have finally escaped to Canada; and Alexis Bledsel (Emily/Ofglen), Madeline Brewer (Janine/Ofwarren) and Nina Kiri (Alma) as Offred's fellow Handmaids.
Season two also introduces new characters: Bradley Whitford as Commander Joseph Lawrence, Clea Duvall as Emily's wife, Cherry Jones as June's mother Holly Osborne, and Marisa Tomei as a character whose identity has not yet been revealed. The new season also introduces a new location — the poisonous "Colonies," where "Unwomen" are sent to clean up toxic waste.
Season two also focuses more on Mayday, the growing resistance to Gilead. As Offred wryly notes, "It's their own fault. They should never have given us uniforms if they didn't want us to be an army."
"The Handmaid's Tale" is a show that should not be missed. Besides the fascinating characters and gripping storylines, the series is a subtle examination of the mechanics or repression and the birth of a resistance movement. A timely tale, it is brave, bold, brutal and beautiful, sometimes all at the same time.
Washington Spirit host largest halftime drag performance in NWSL history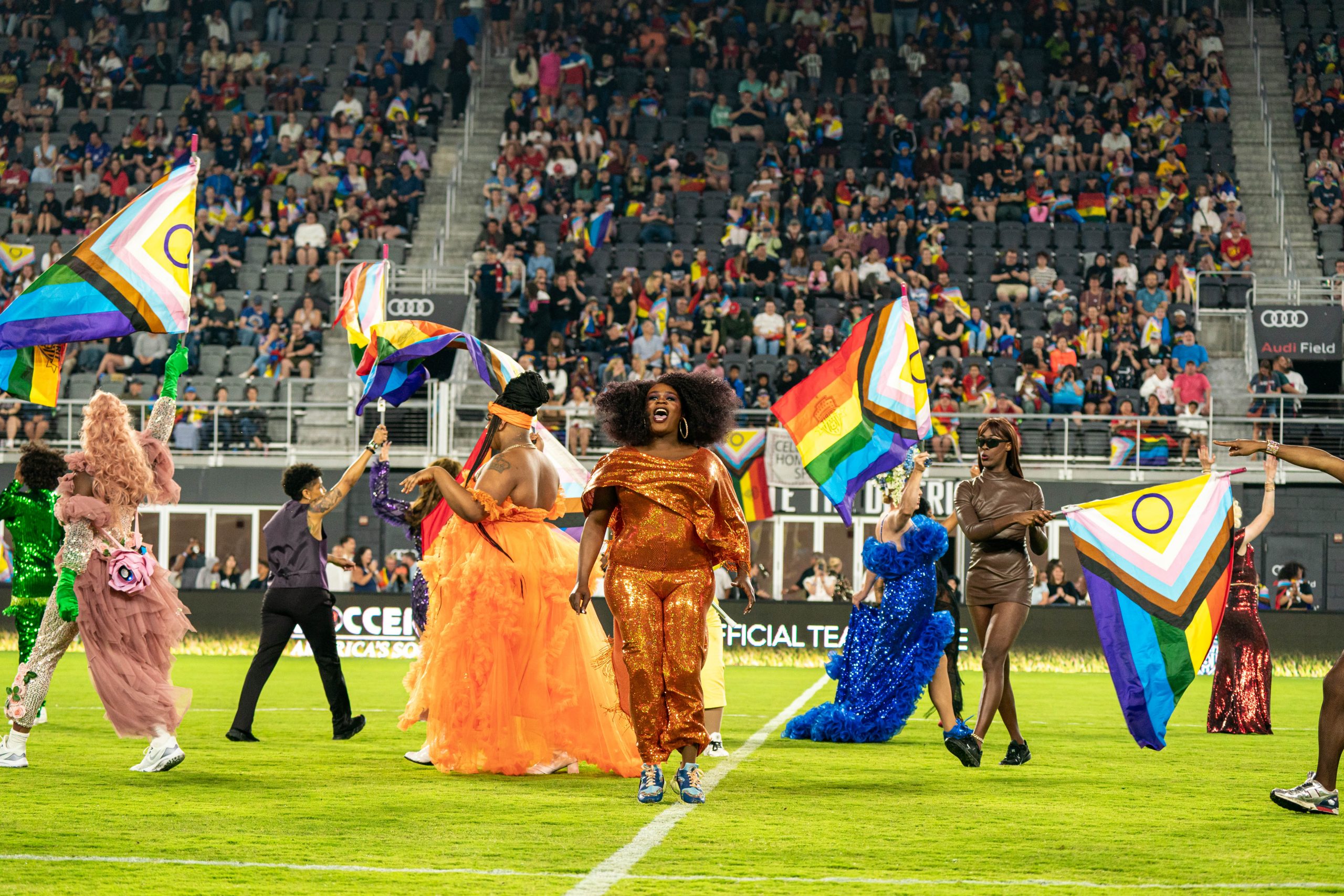 The Washington Spirit celebrated the LGBTQ+ community with the team's annual Pride Night at Audi Field this past Saturday. Highlighting that evening's Pride-themed festivities was a
halftime drag performance, featuring over a dozen drag performers from around the
DMV. It was the largest halftime drag performance in NWSL history.
Performers included: Shiqueeta Lee, KCByonce, Citrine the Queen, Elektra Gee, Kabuki Bukkake, Delila B. Lee, Capri Bloomingdale, Tara Ashleigh Austin, Gigi Couture, Dorsell Phinn, Tula, Twix the Drag Queen, Bootsy Omega, Princeza.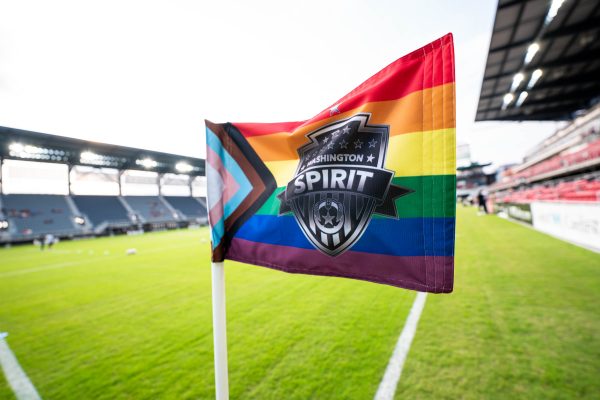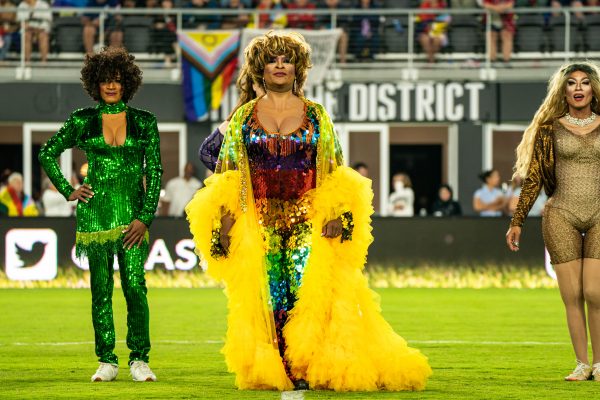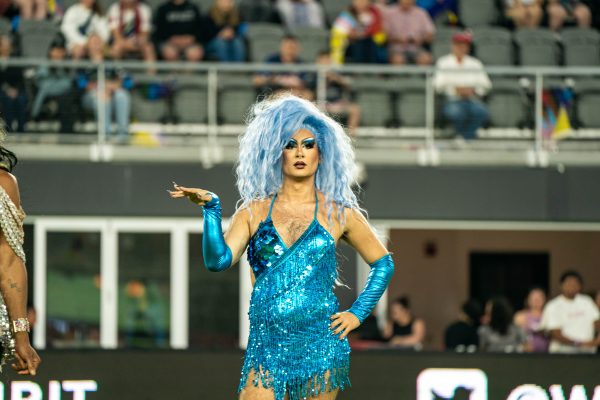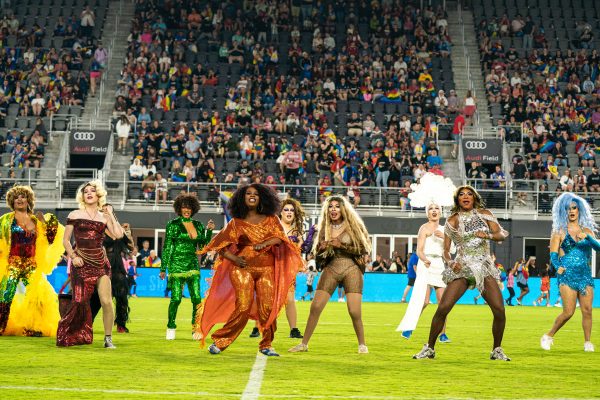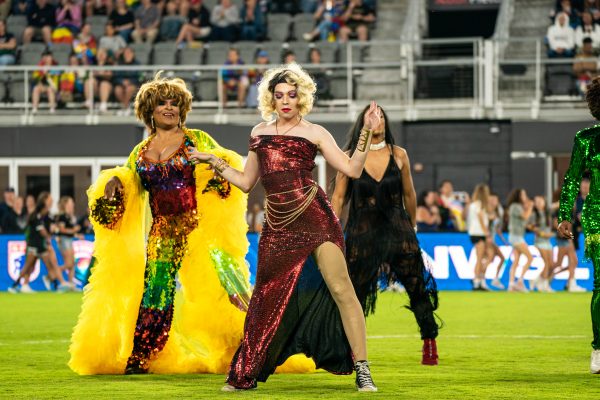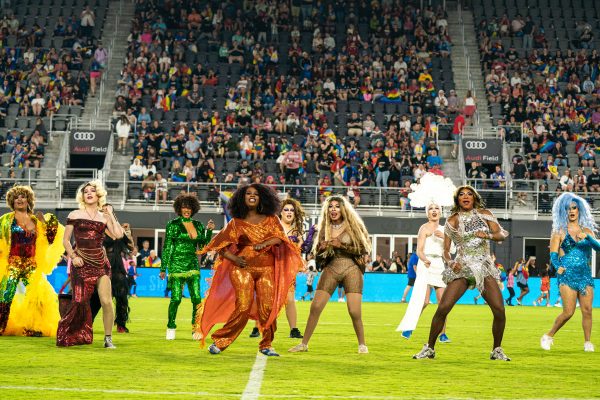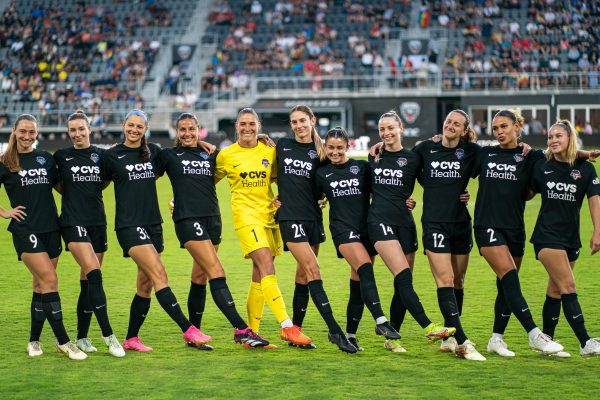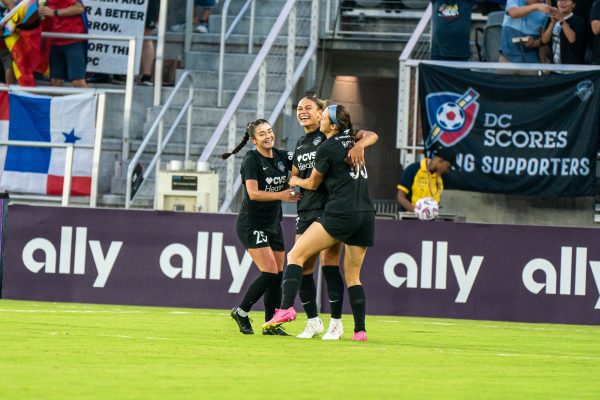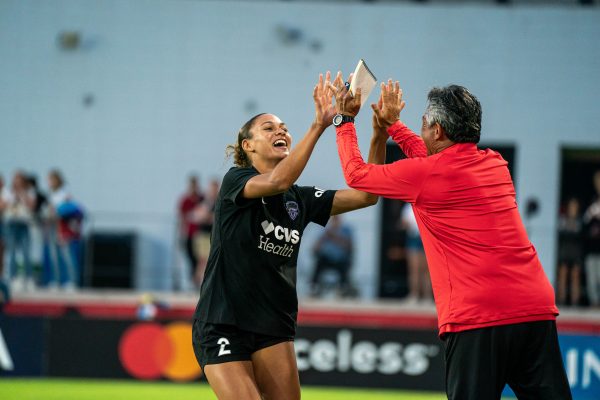 PHOTOS: Reston Pride
Annual LGBTQ celebration held at Lake Anne Plaza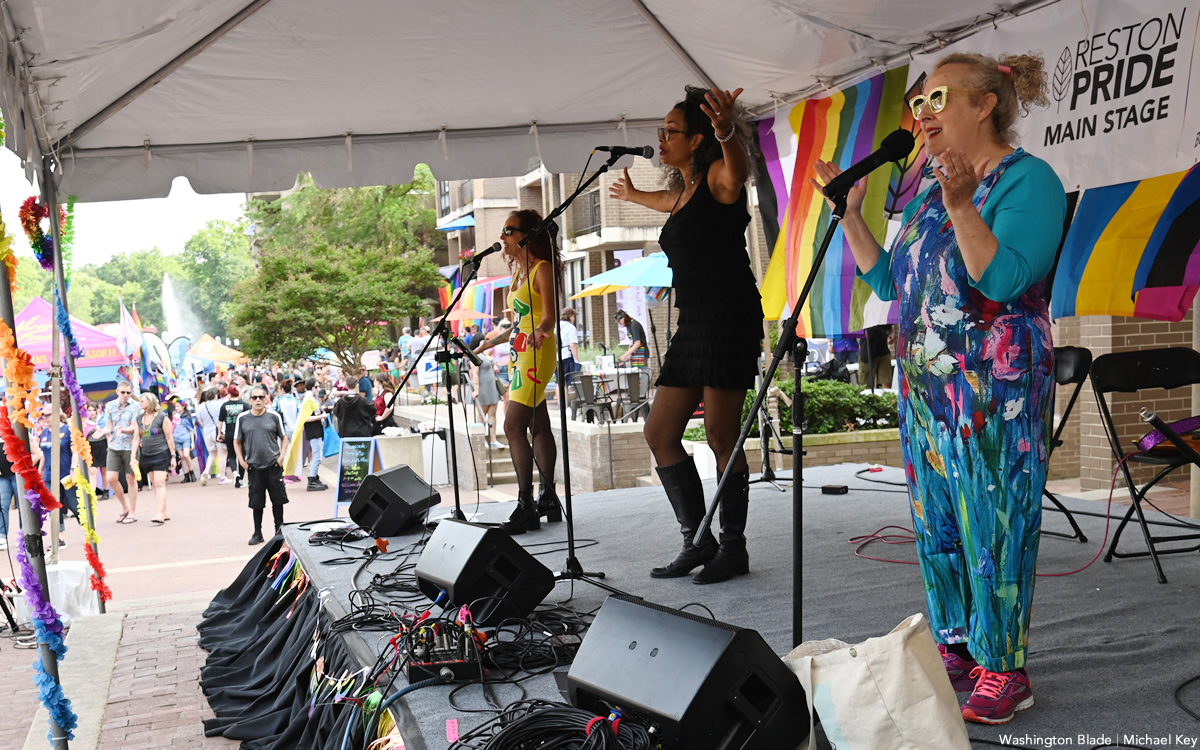 The 2023 Reston Pride Festival was held at Lake Anne Plaza in Reston, Va. on Saturday, June 3. The music group Betty was the headliner of the festival.
(Washington Blade photos by Michael Key)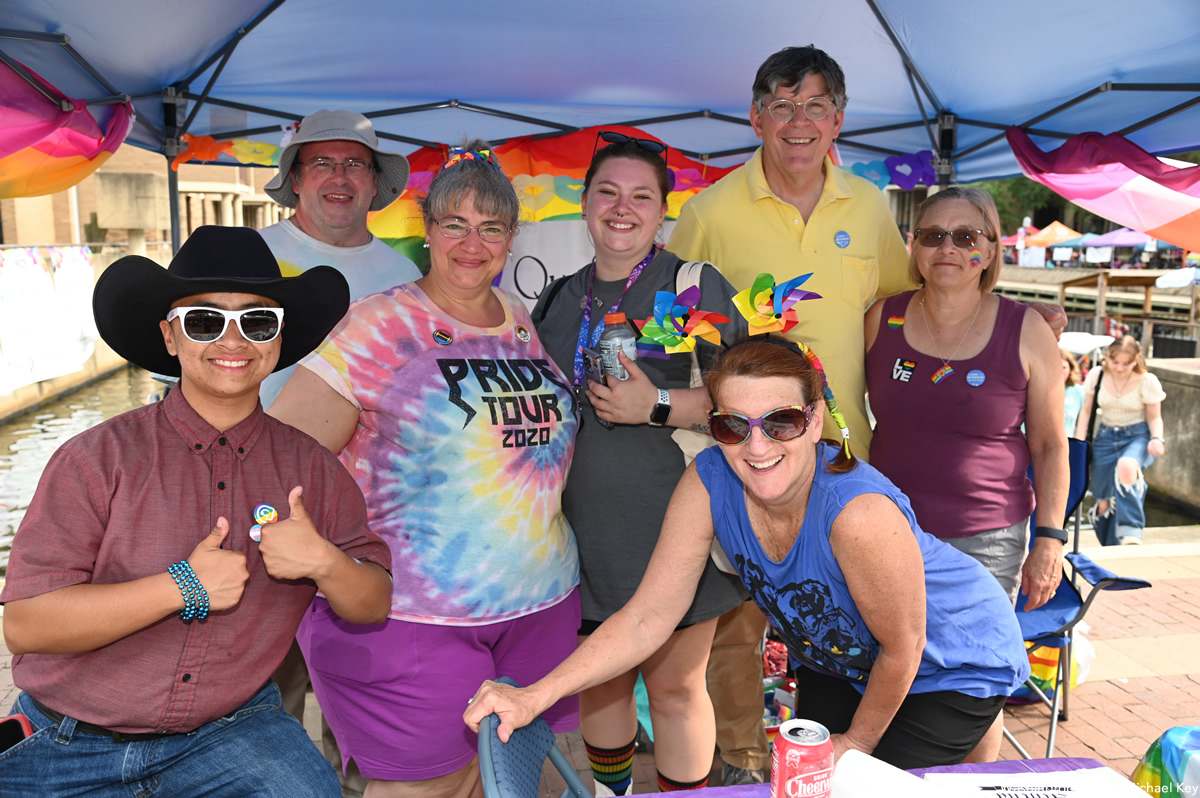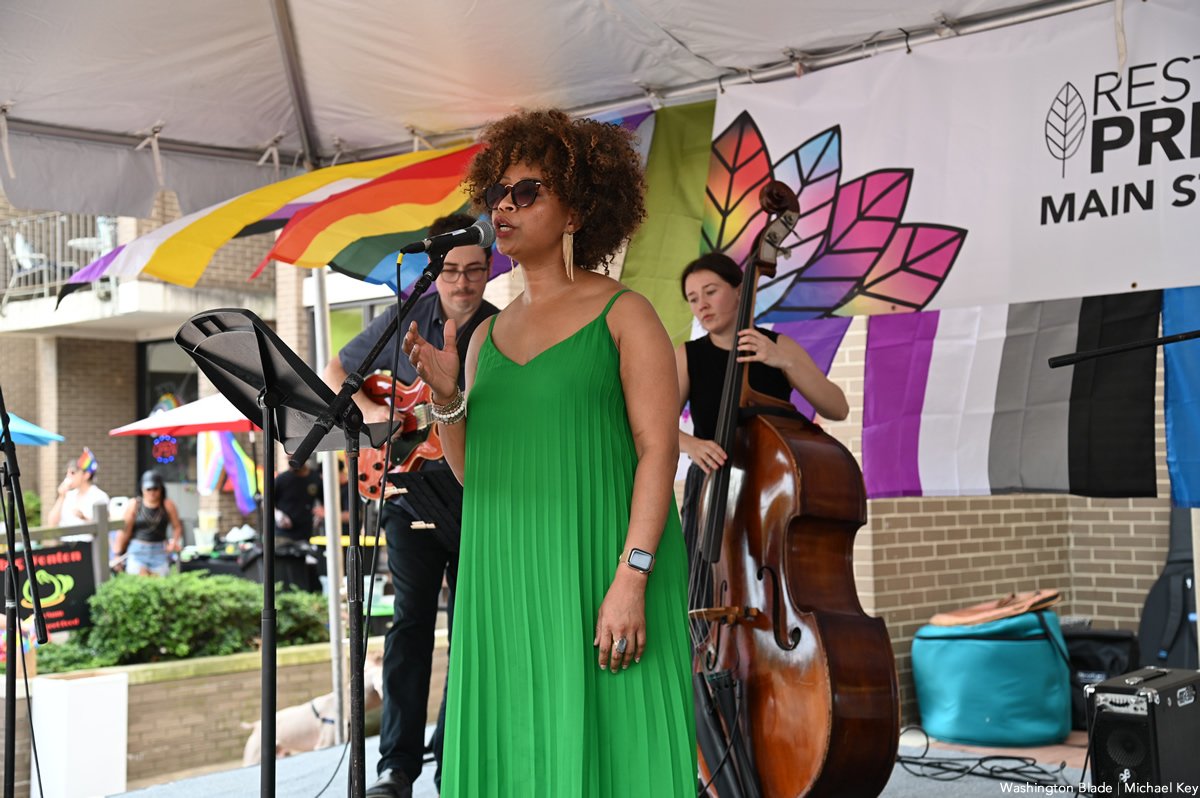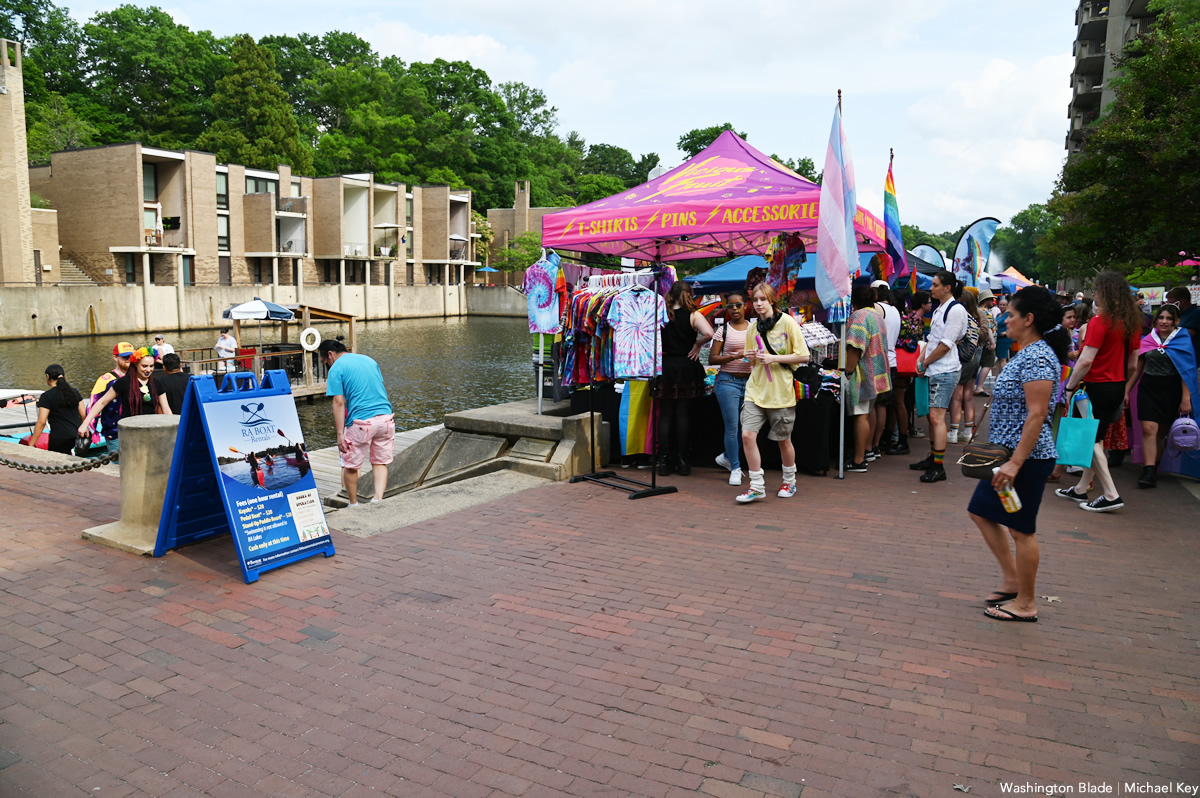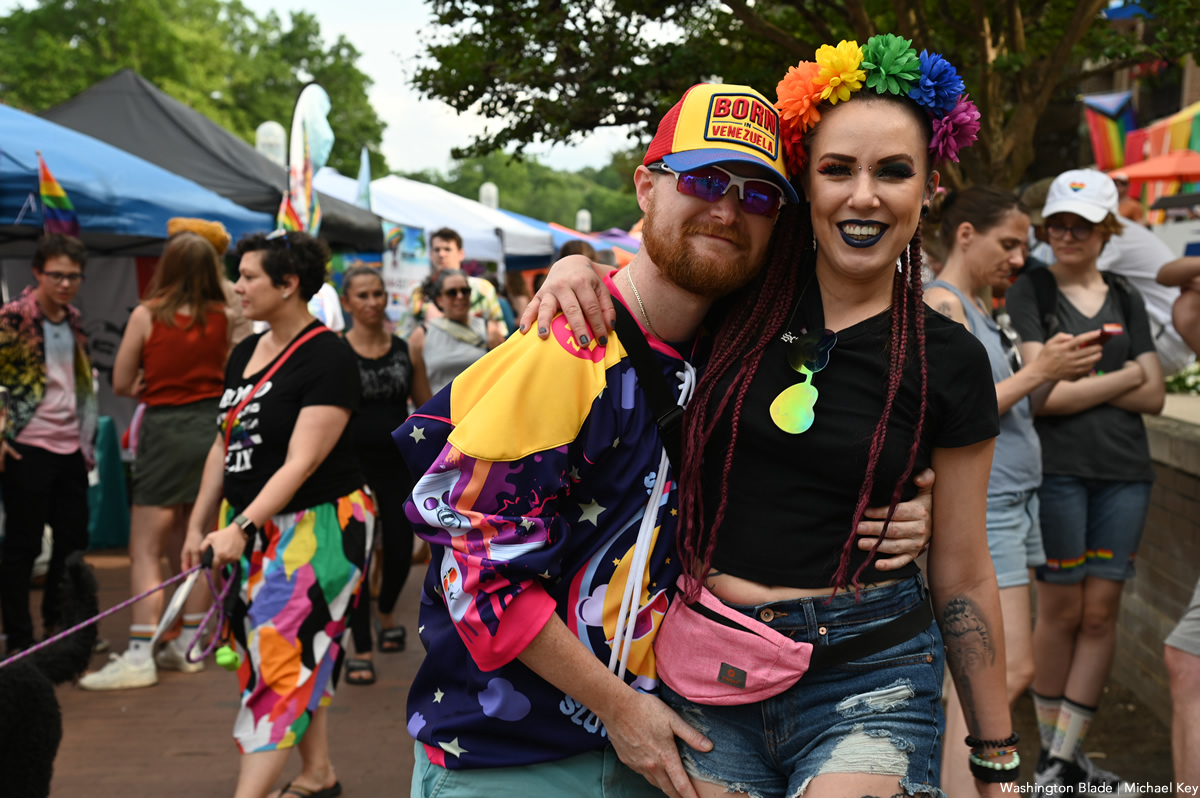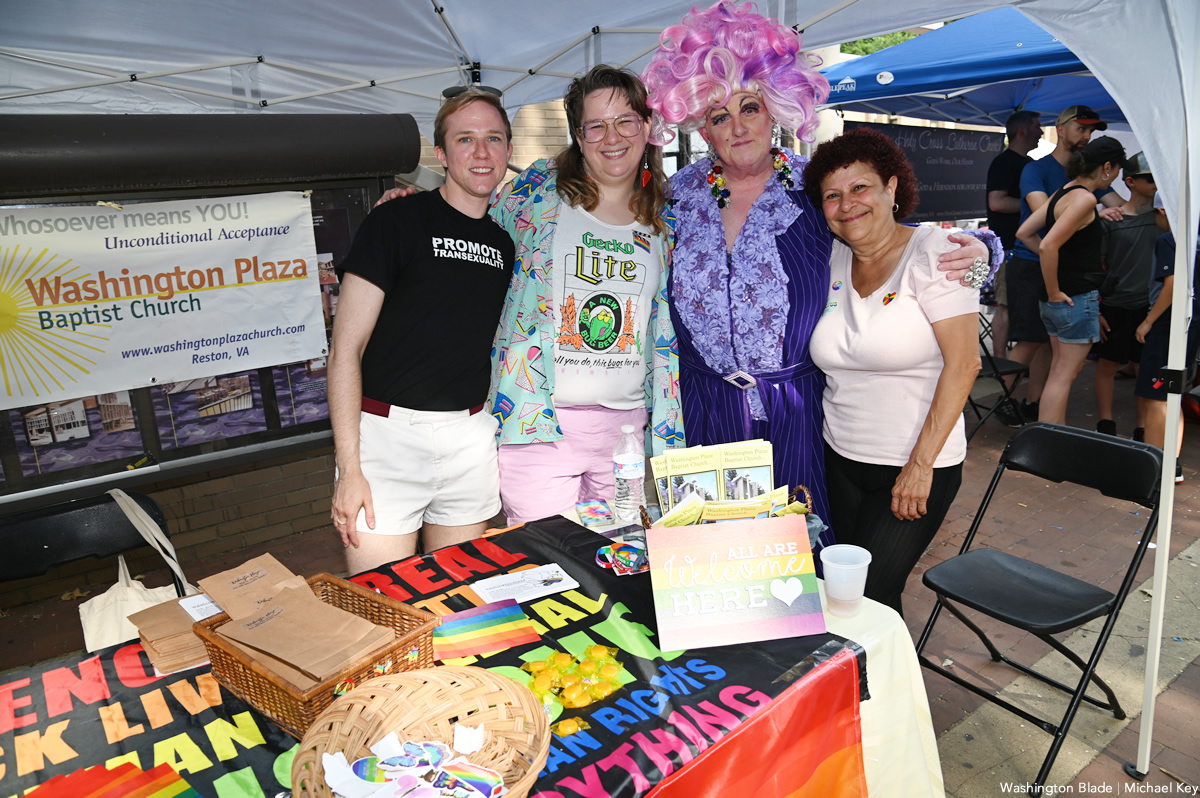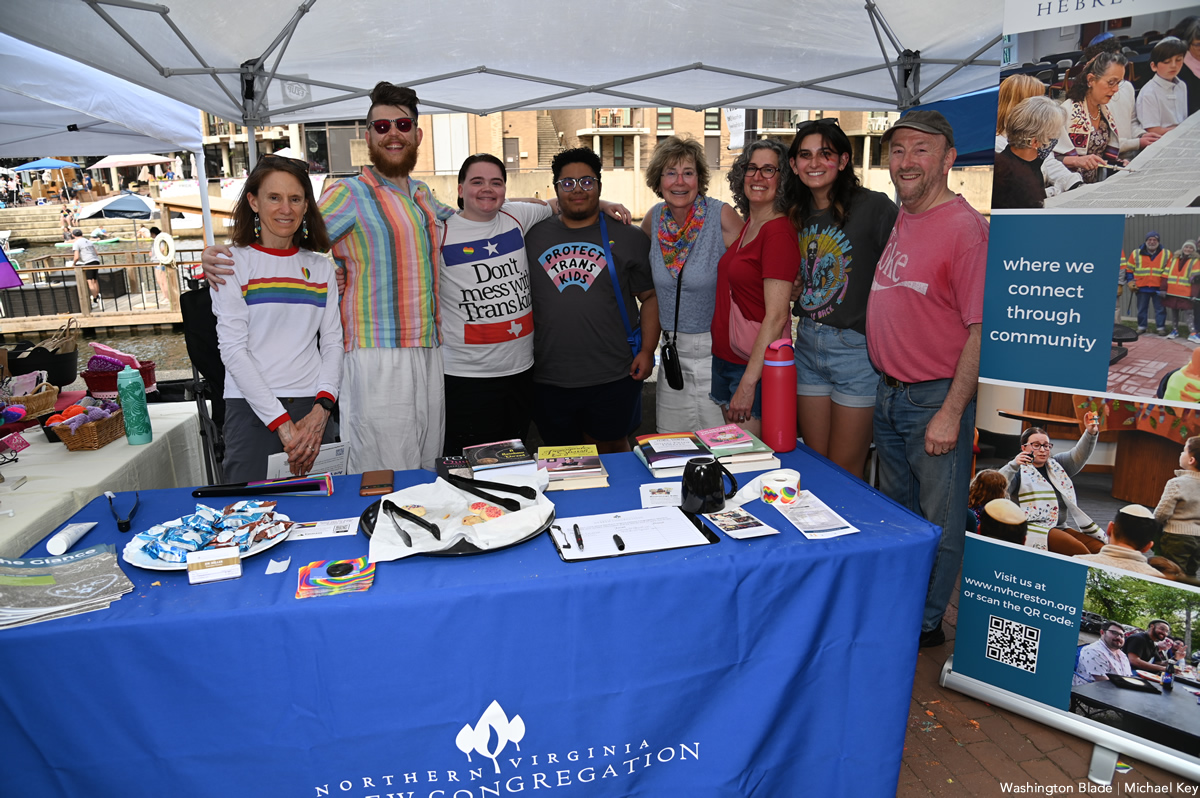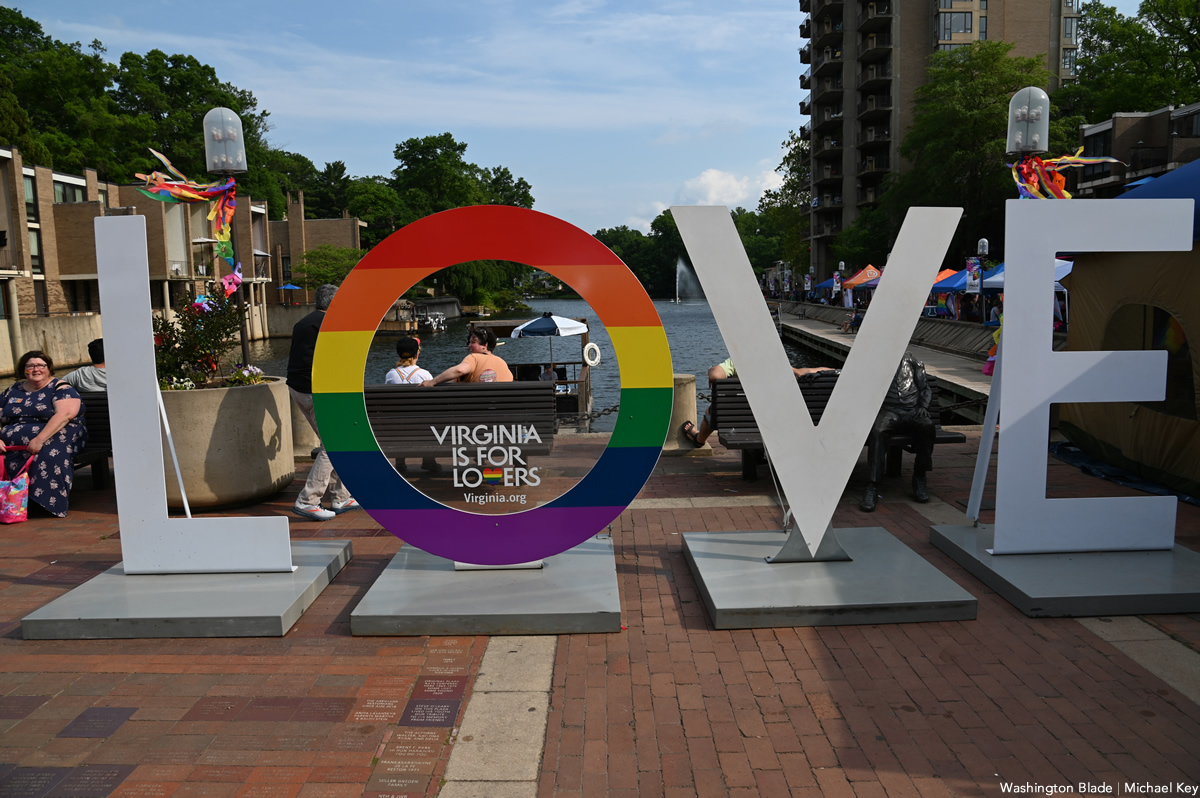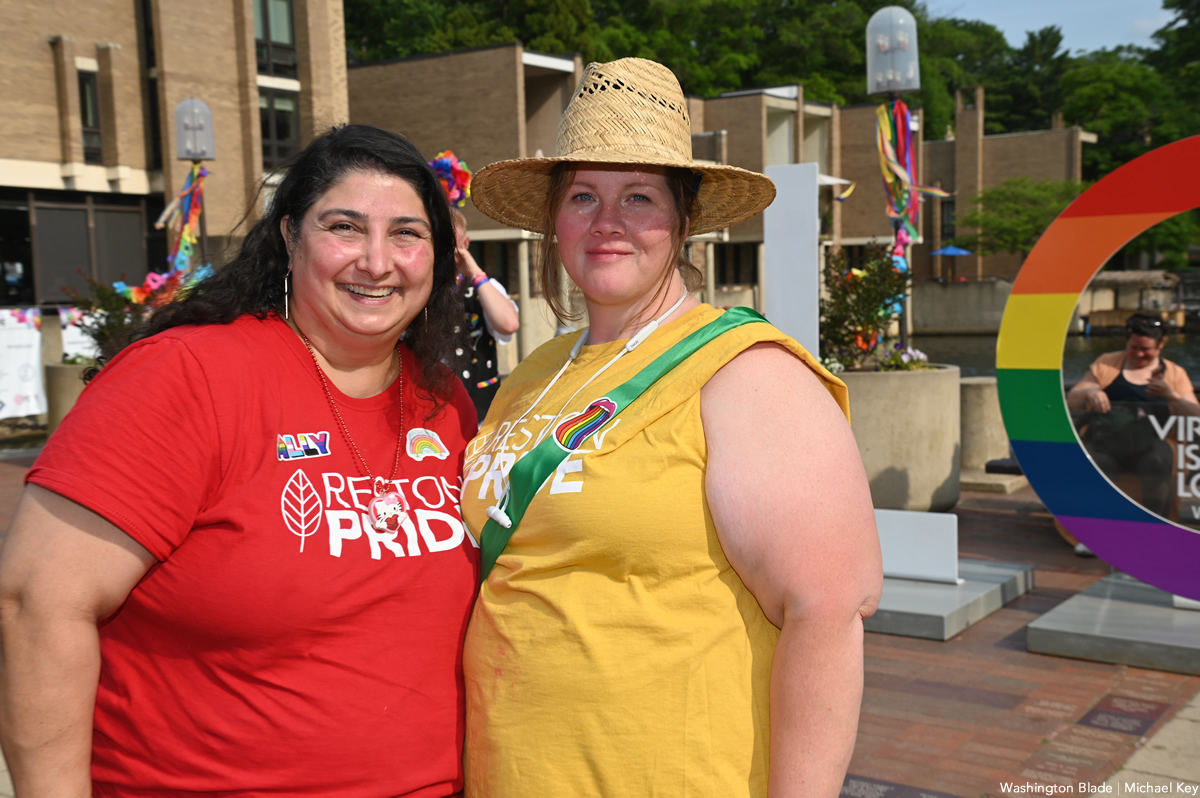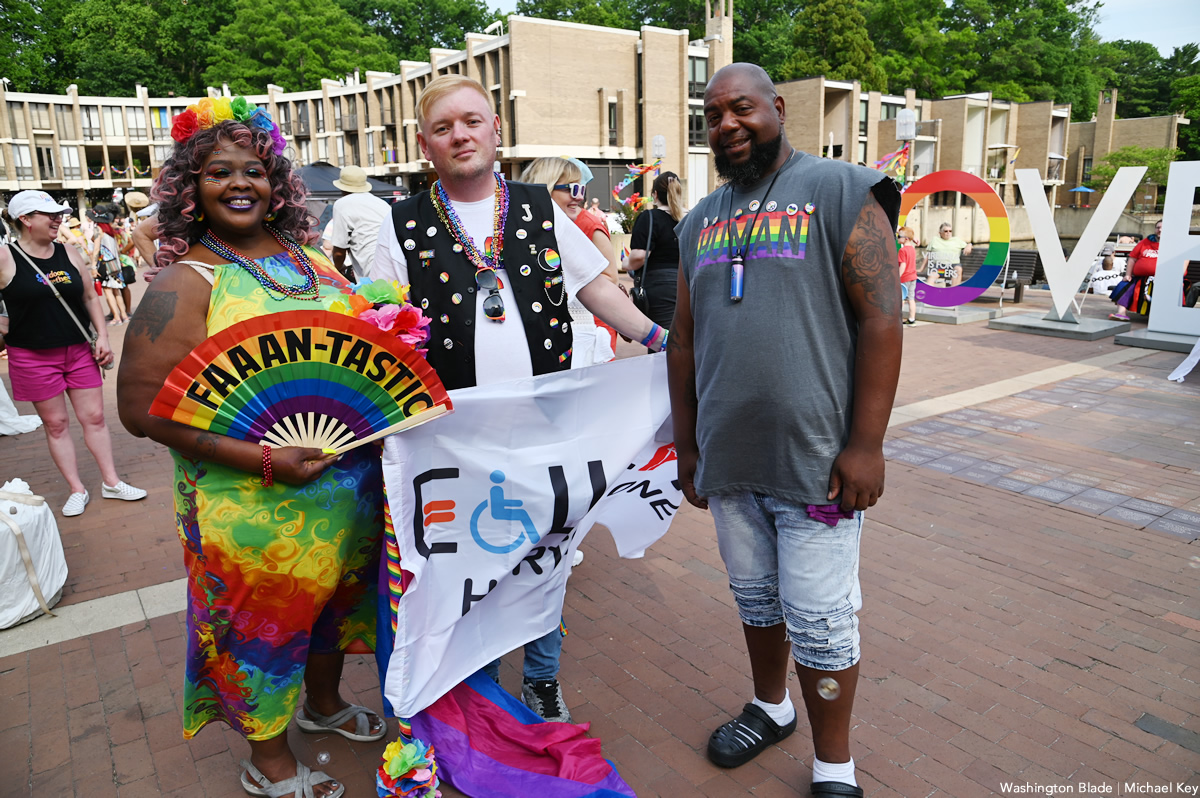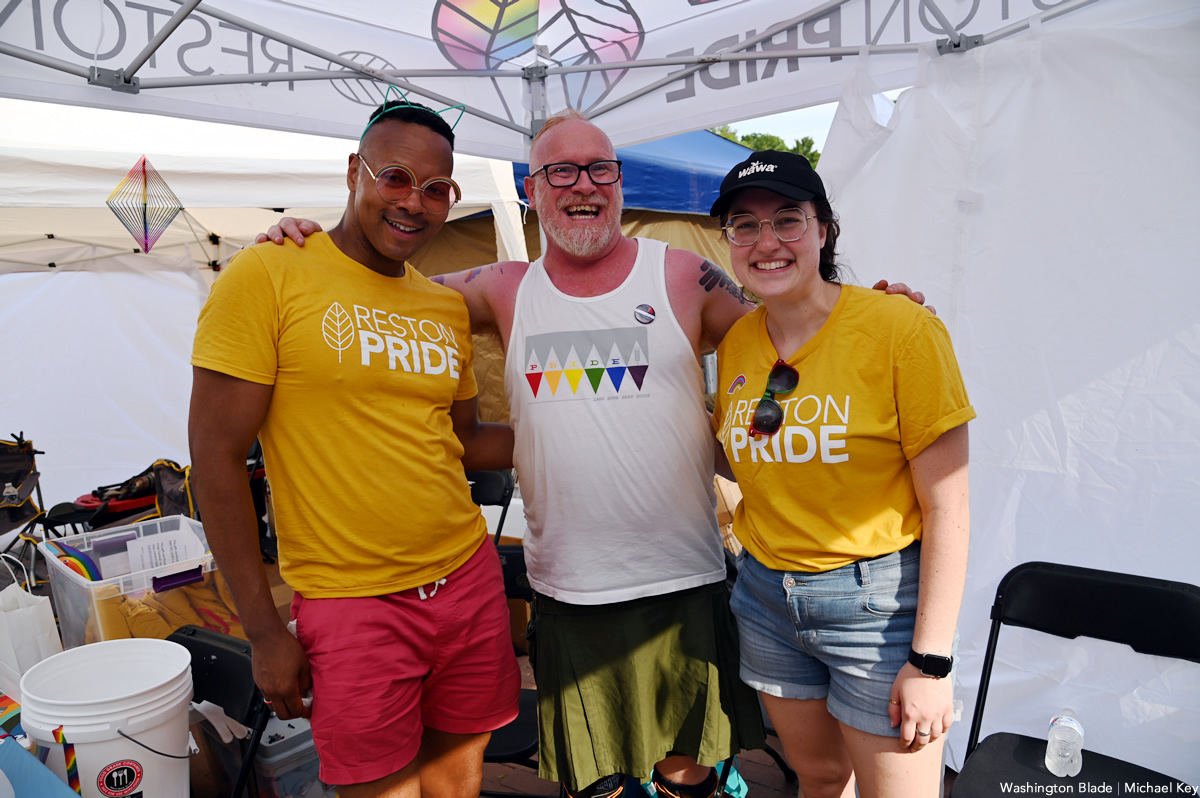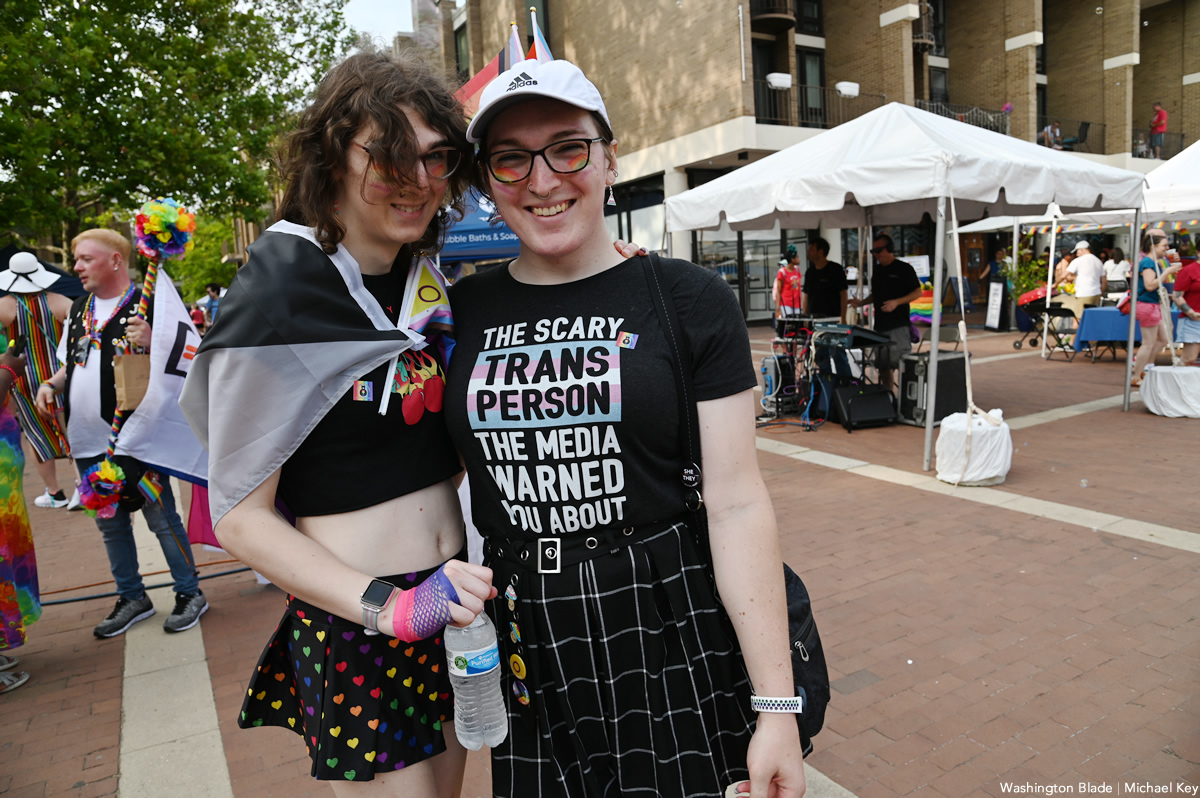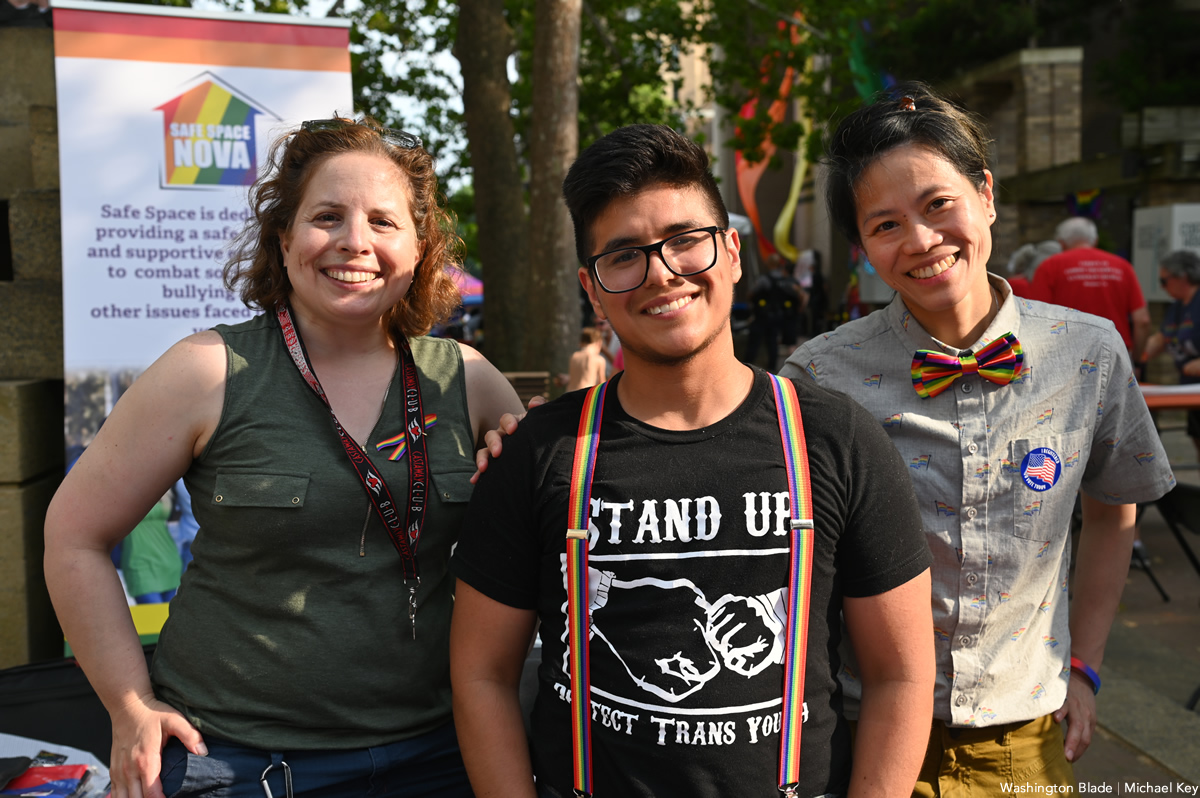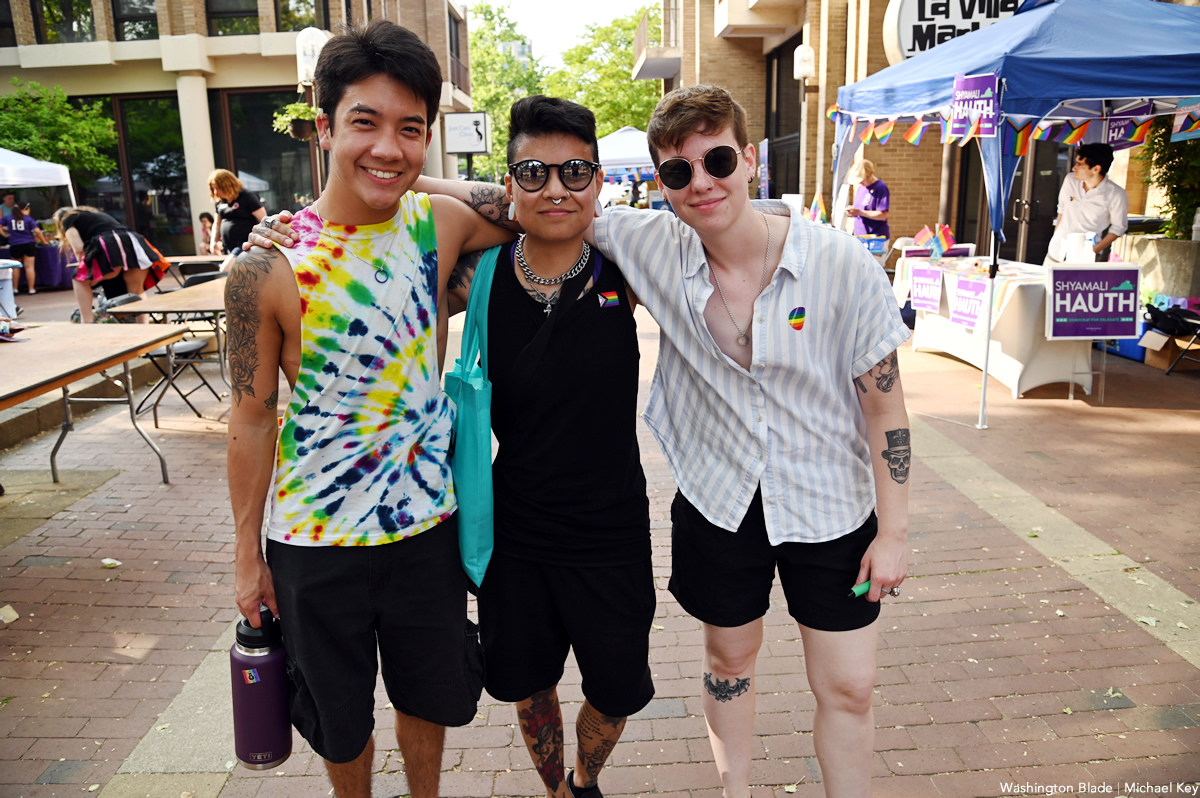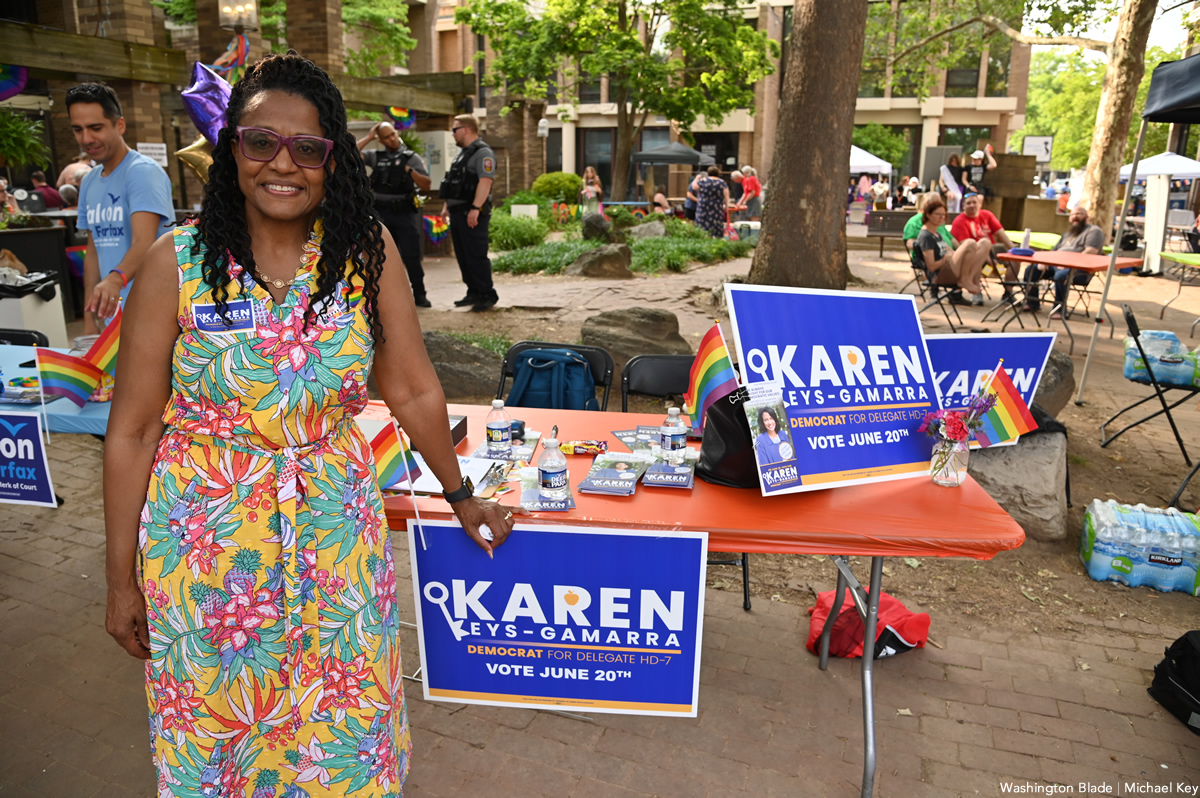 Covering @RestonPride for @WashBlade . @bettymusic performing: pic.twitter.com/sZaIlVANi8

— Michael Patrick Key (@MichaelKeyWB) June 3, 2023
PHOTOS: Alexandria Pride
Virginia city holds LGBTQ celebration at City Hall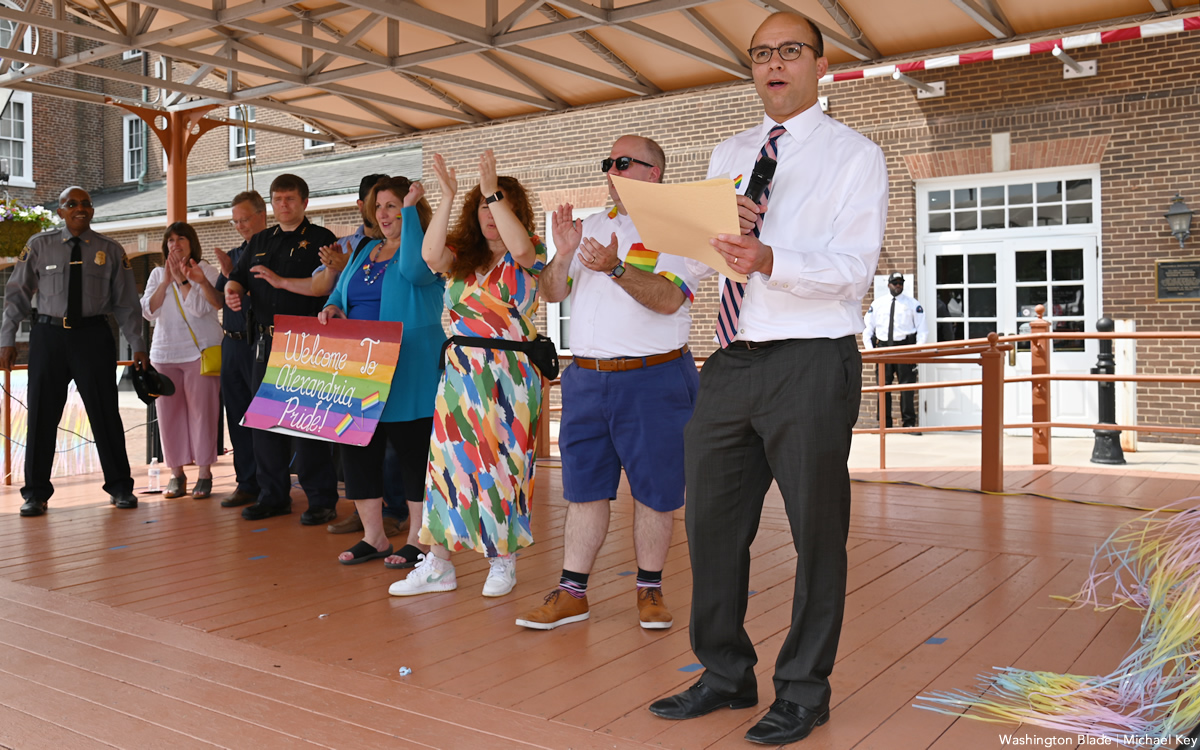 The City of Alexandria, Va. held its sixth annual LGBTQ Pride Festival at Alexandria City Hall on Saturday, June 3.
(Washington Blade photos by Michael Key)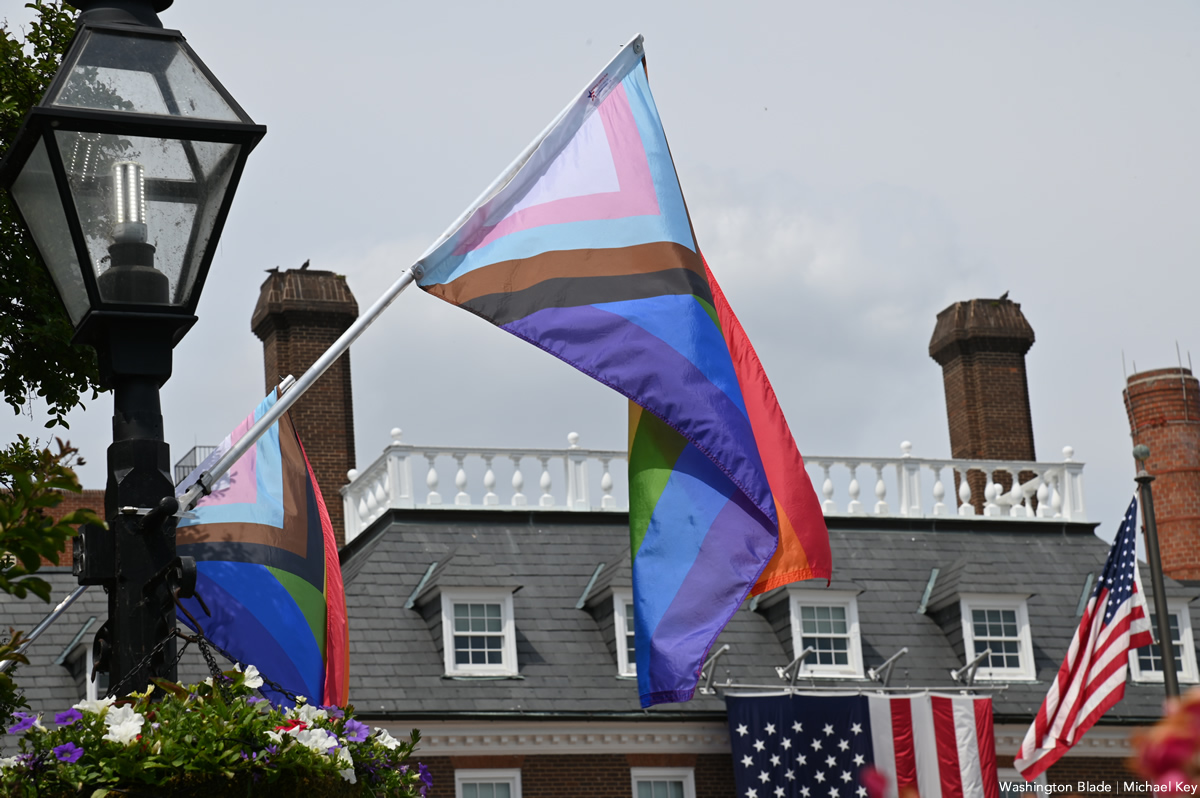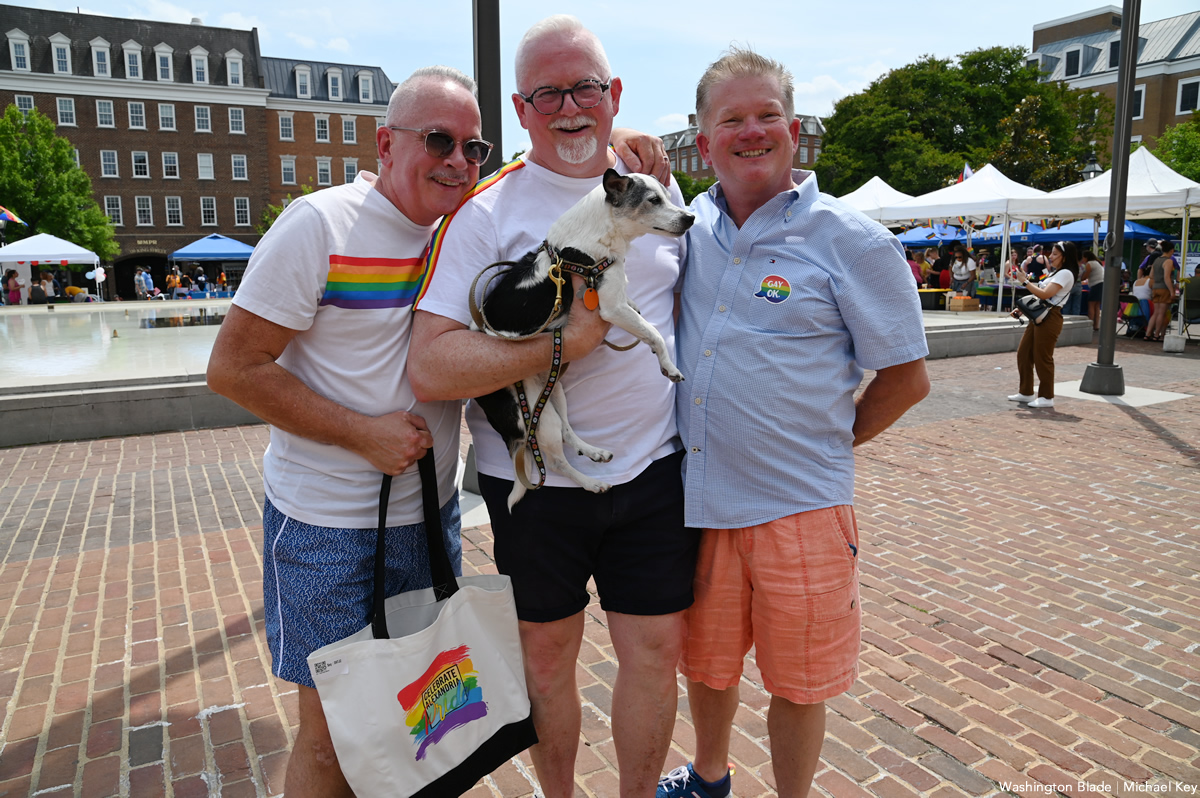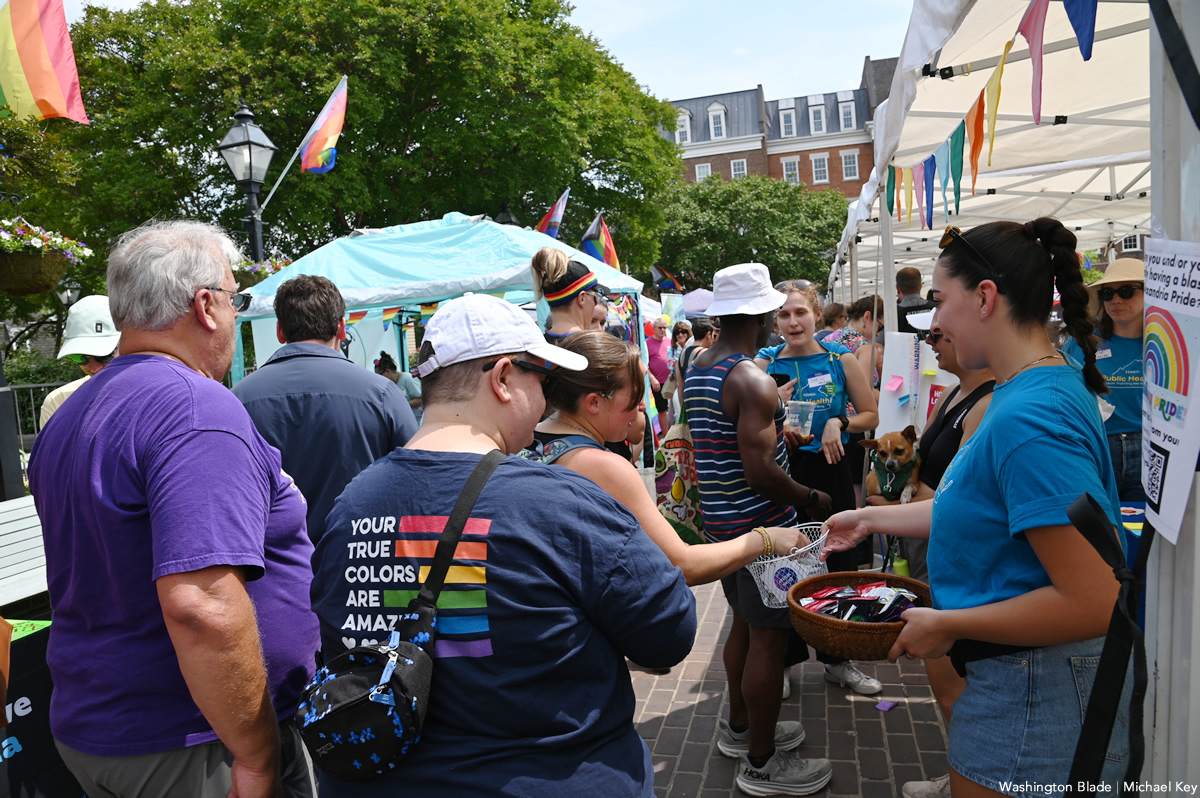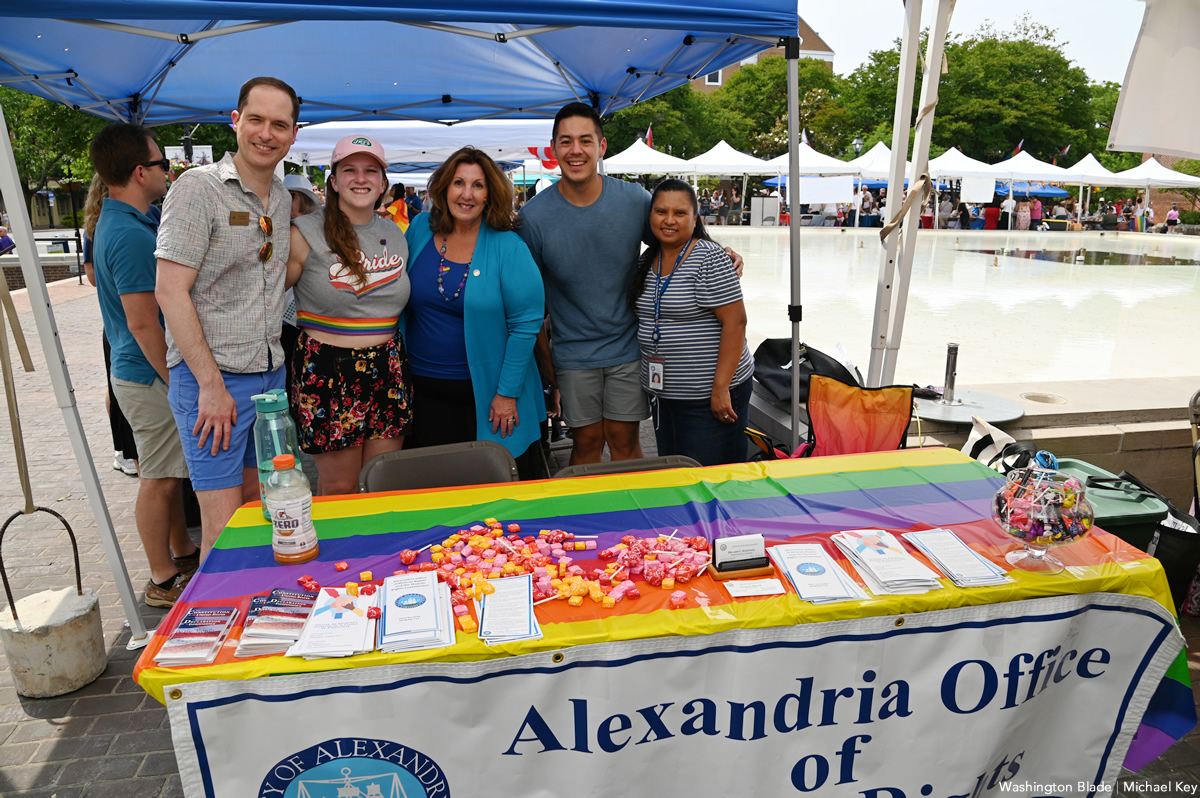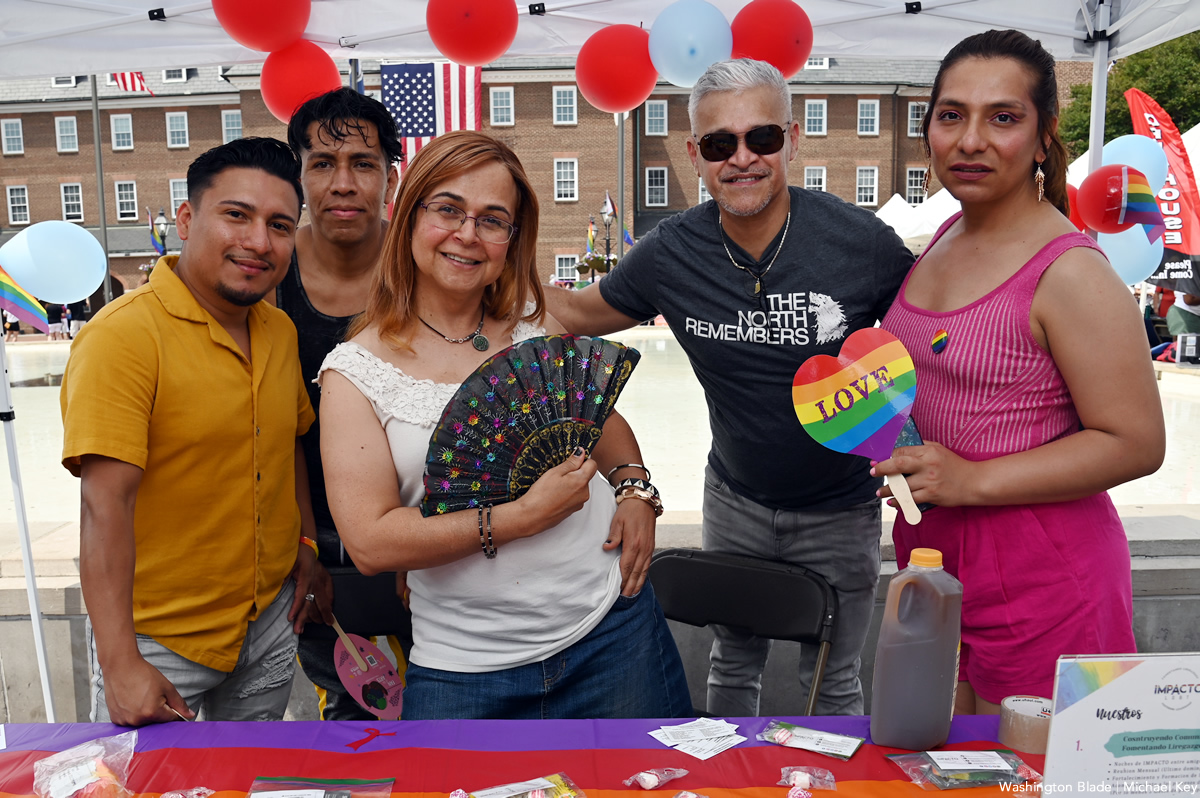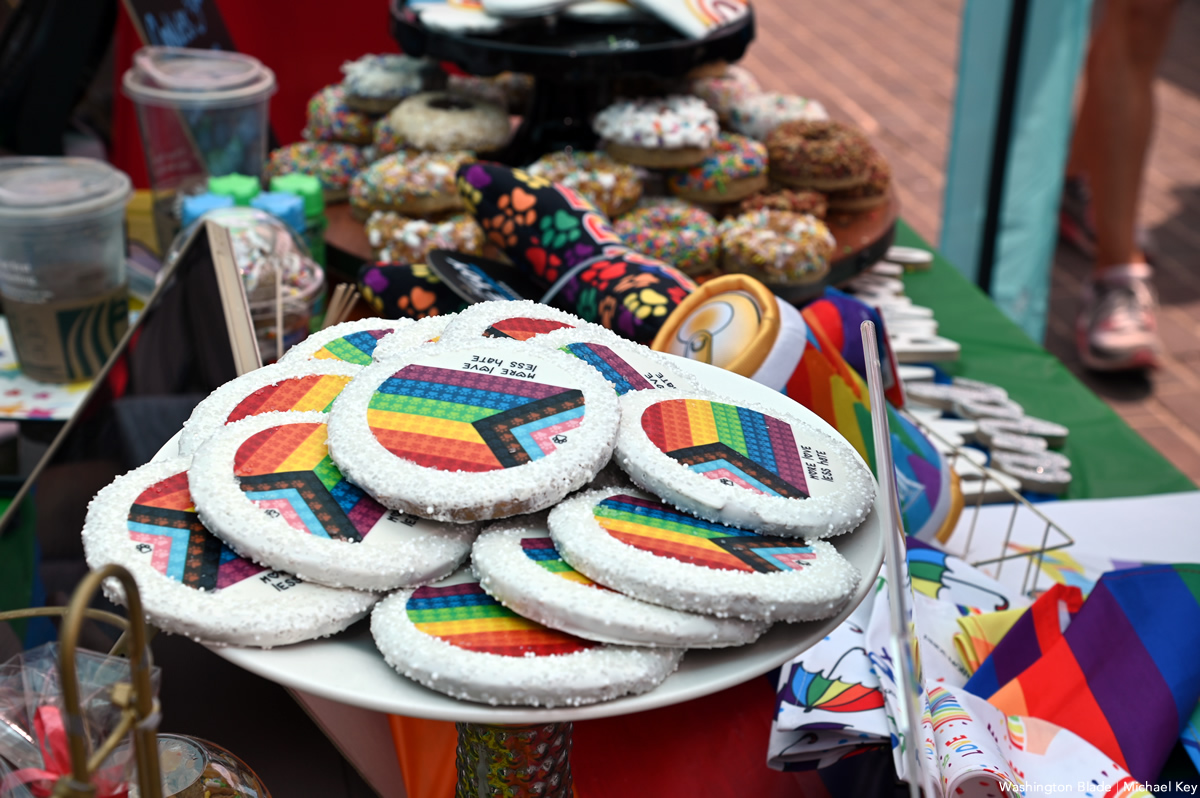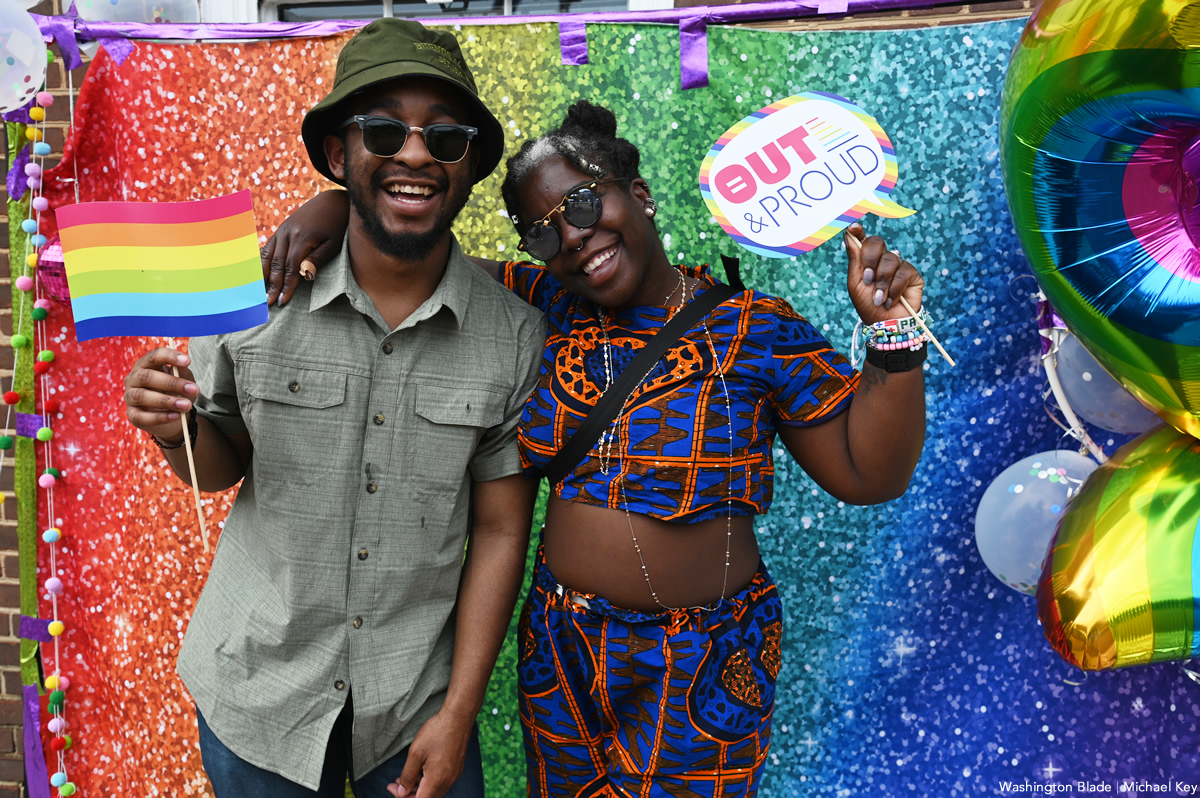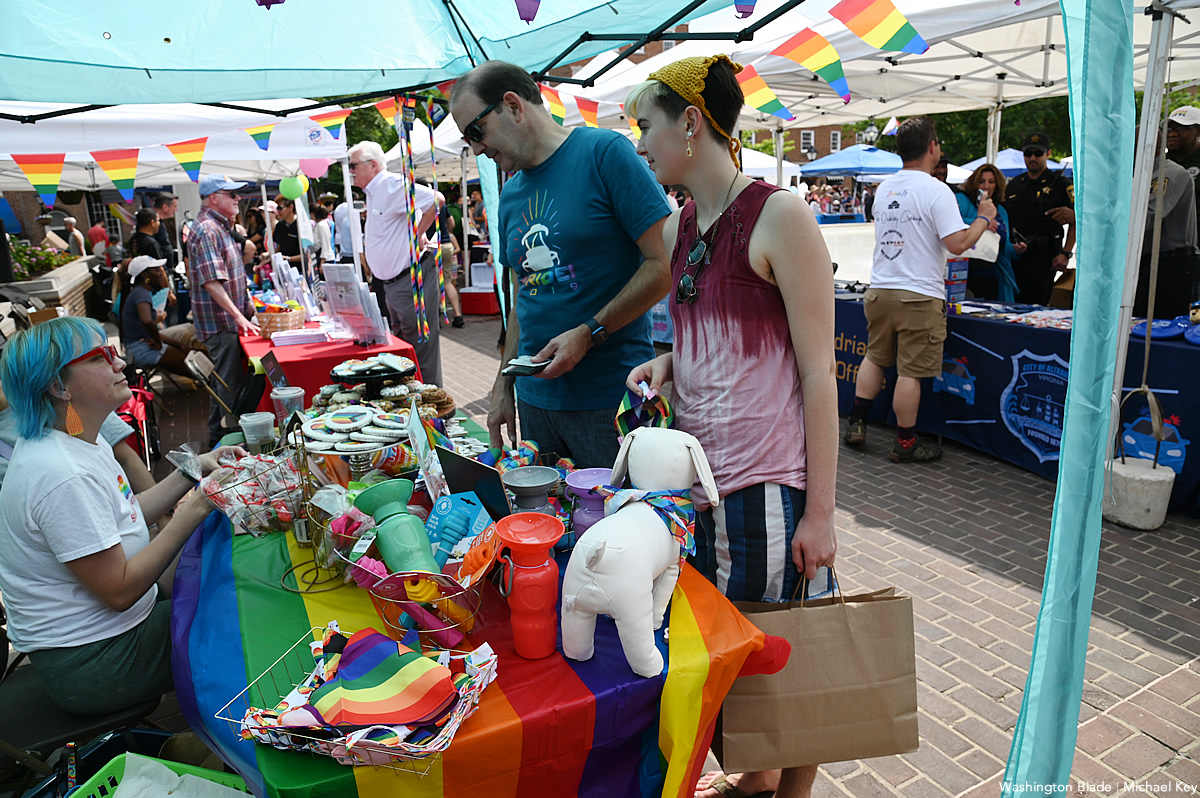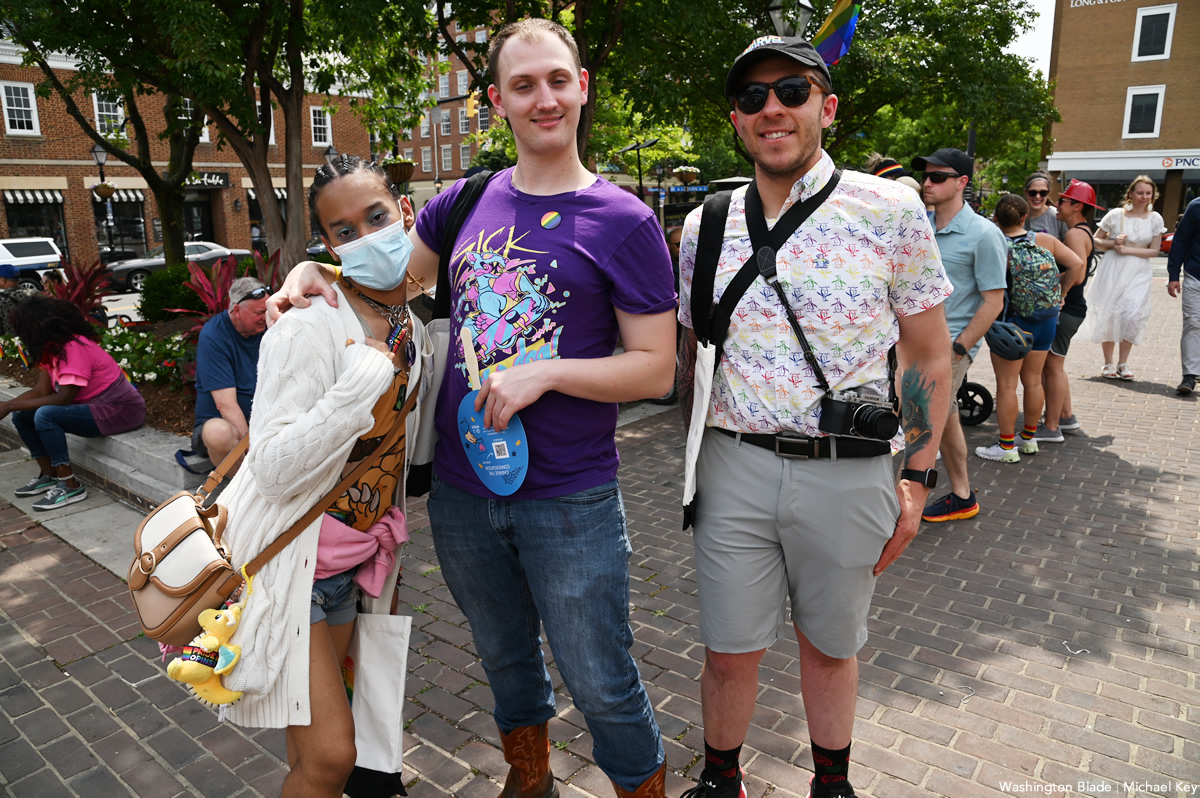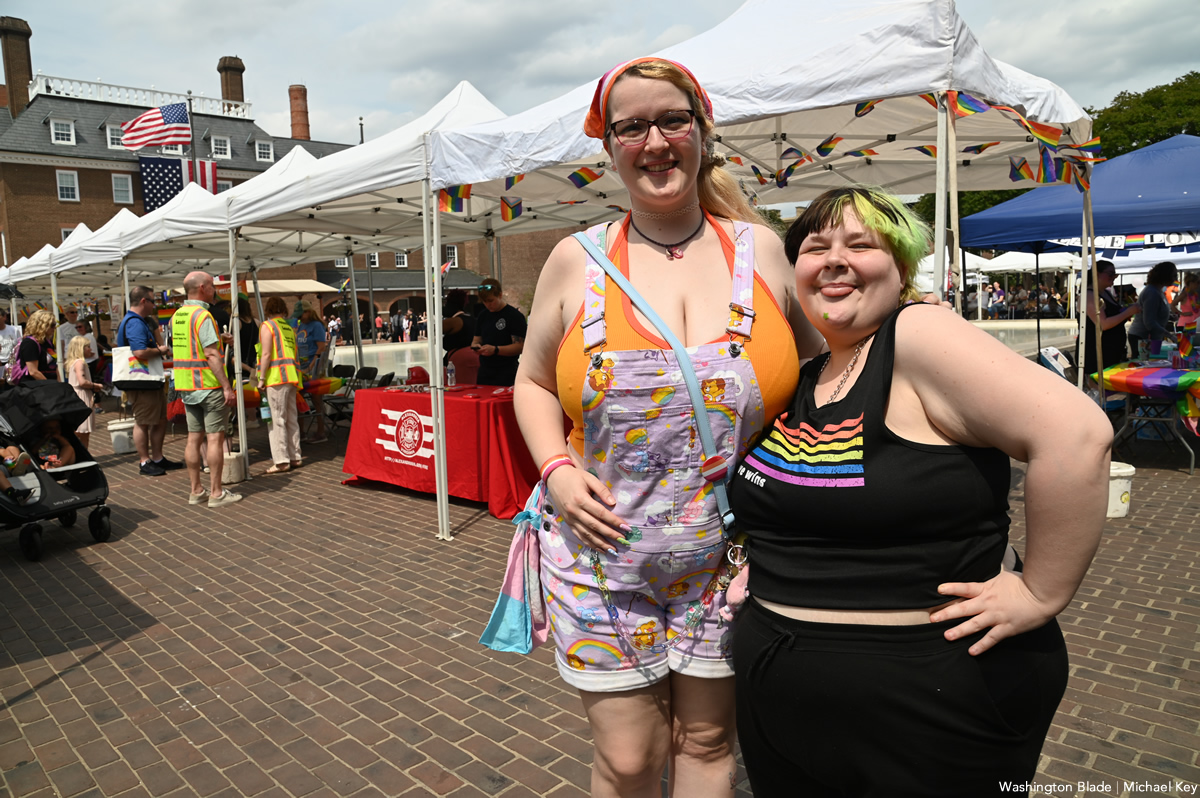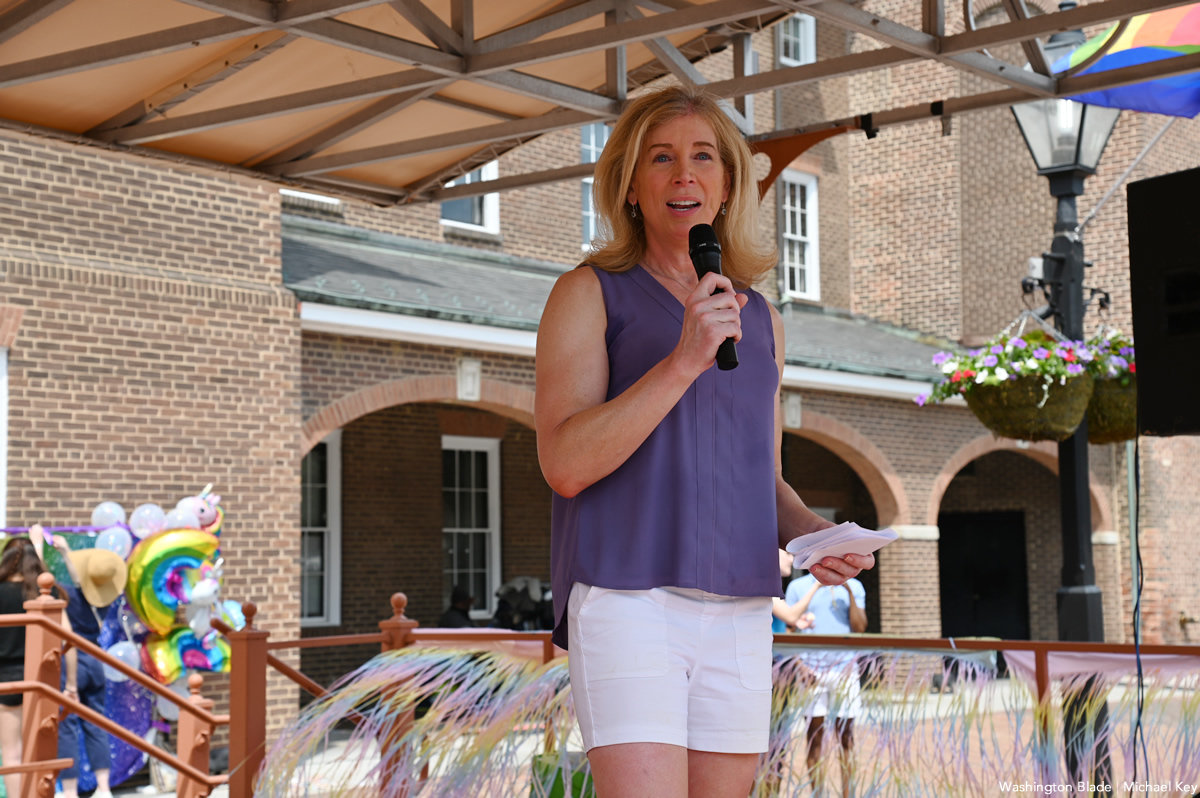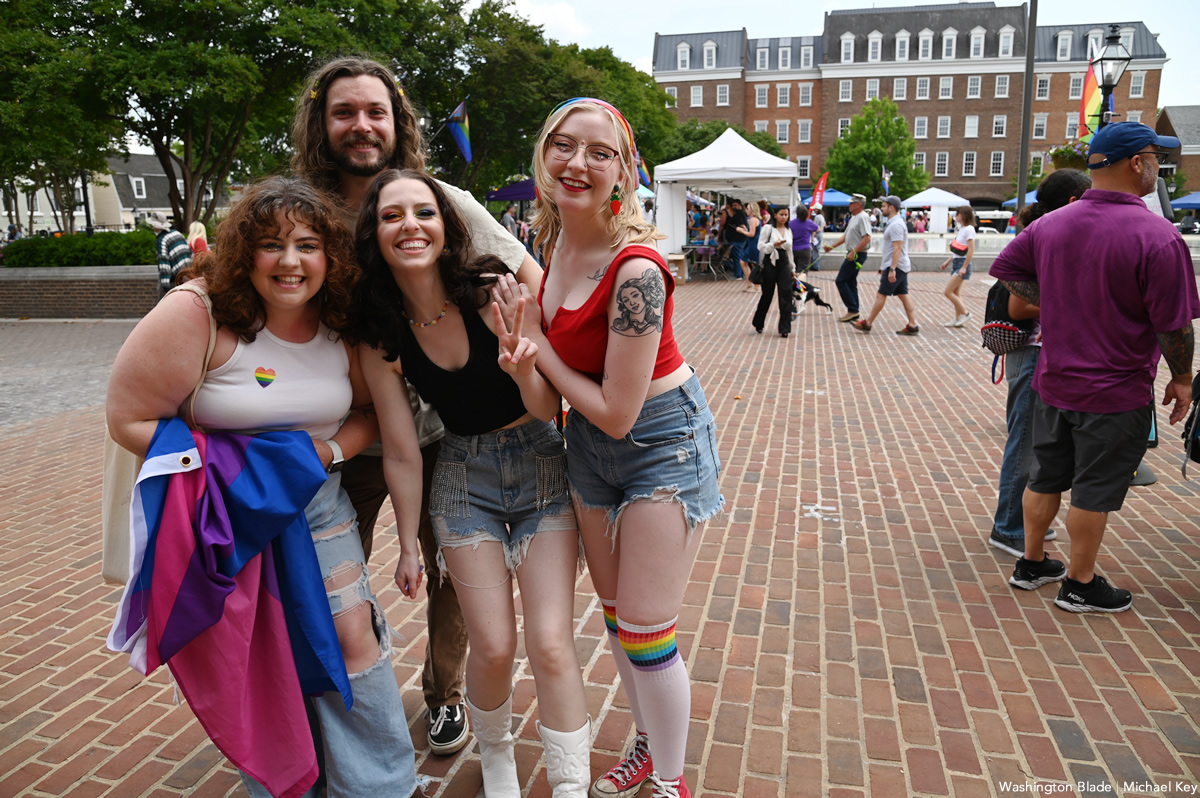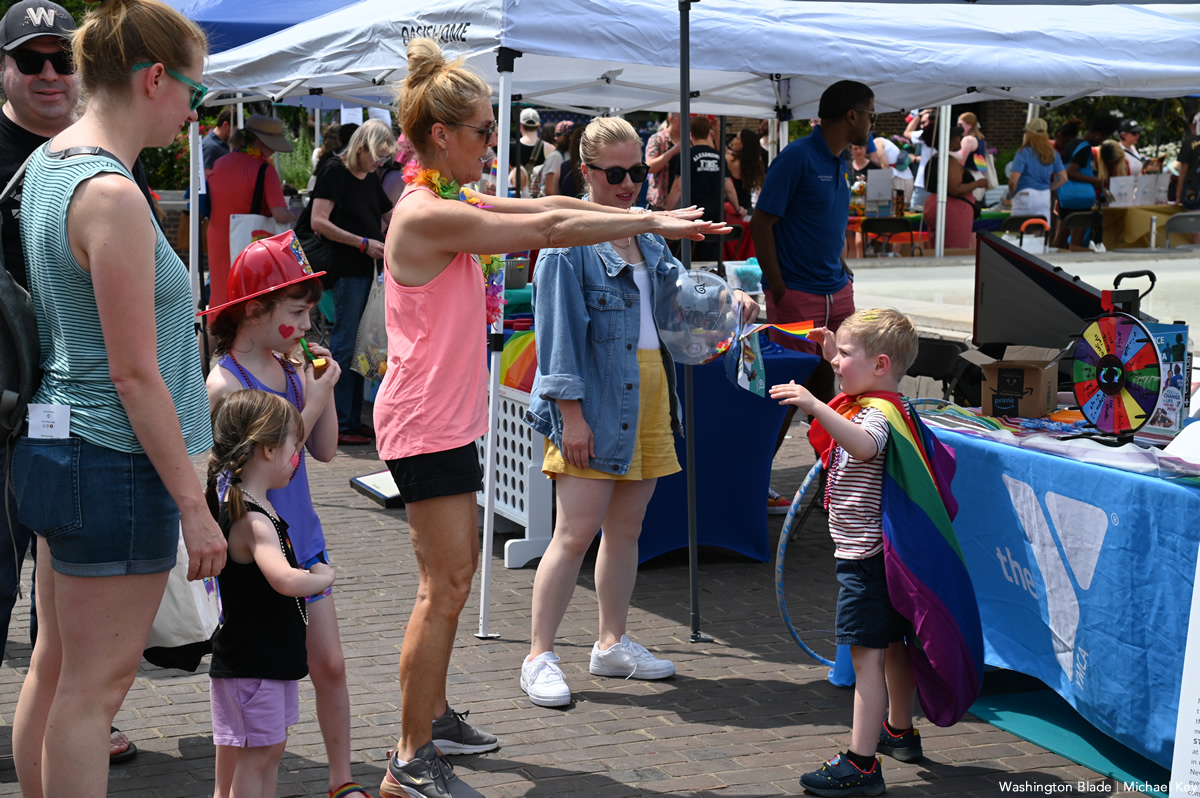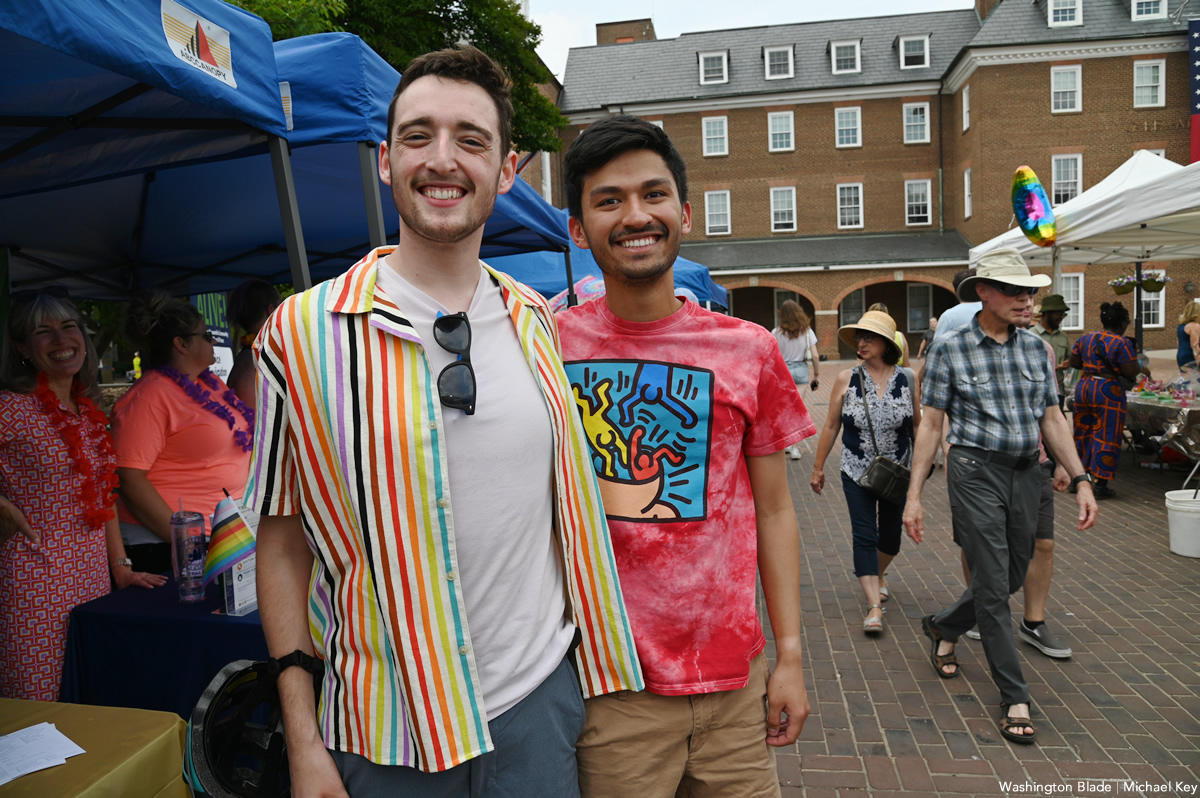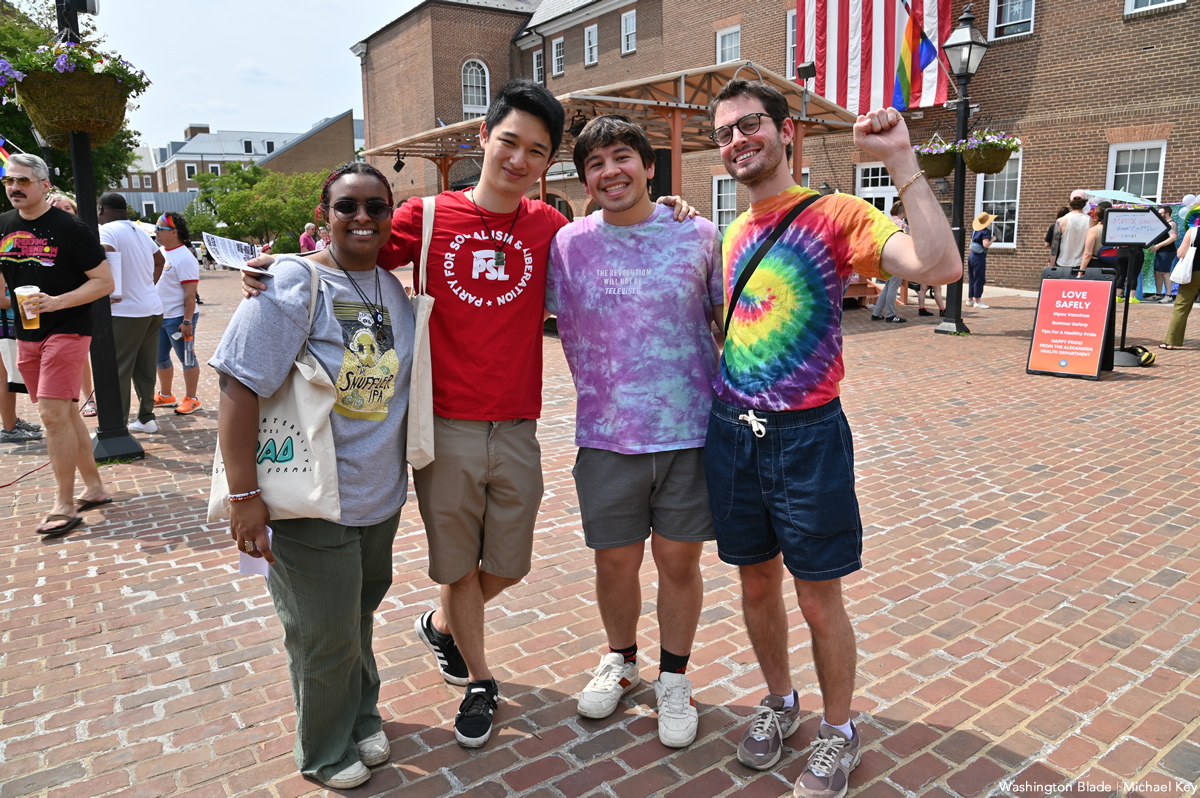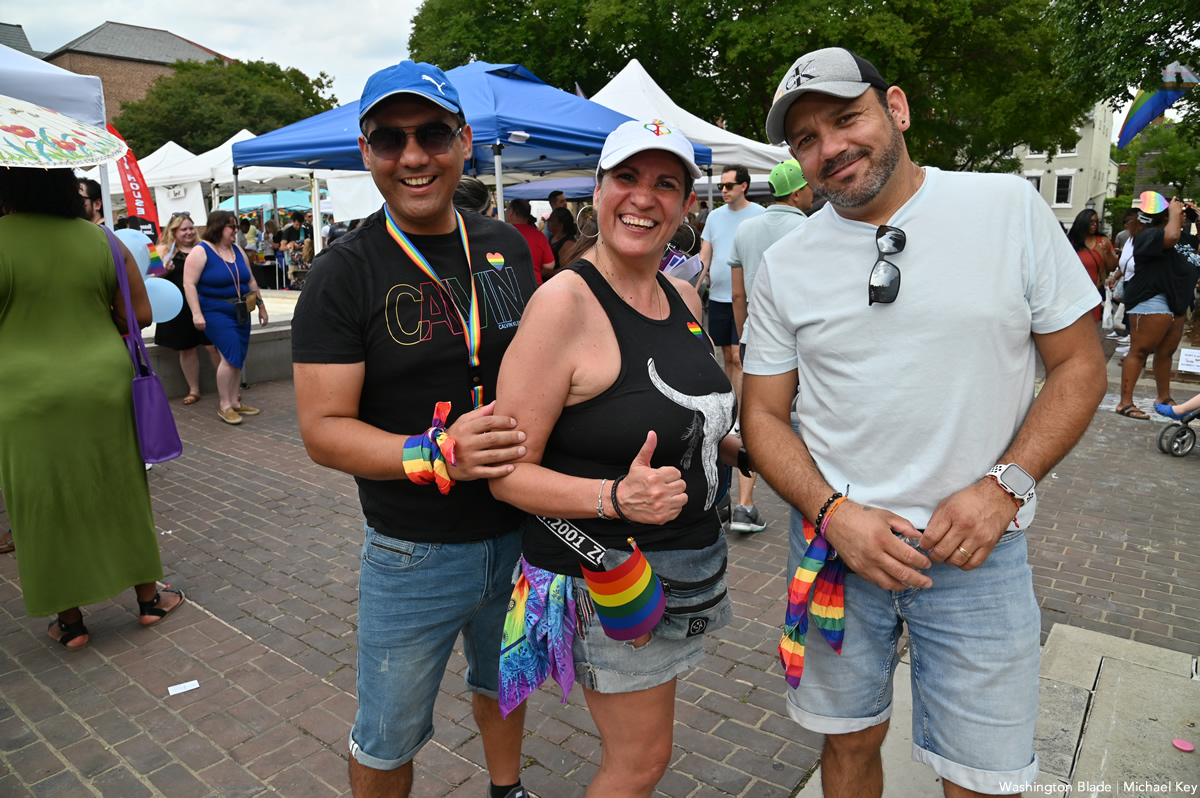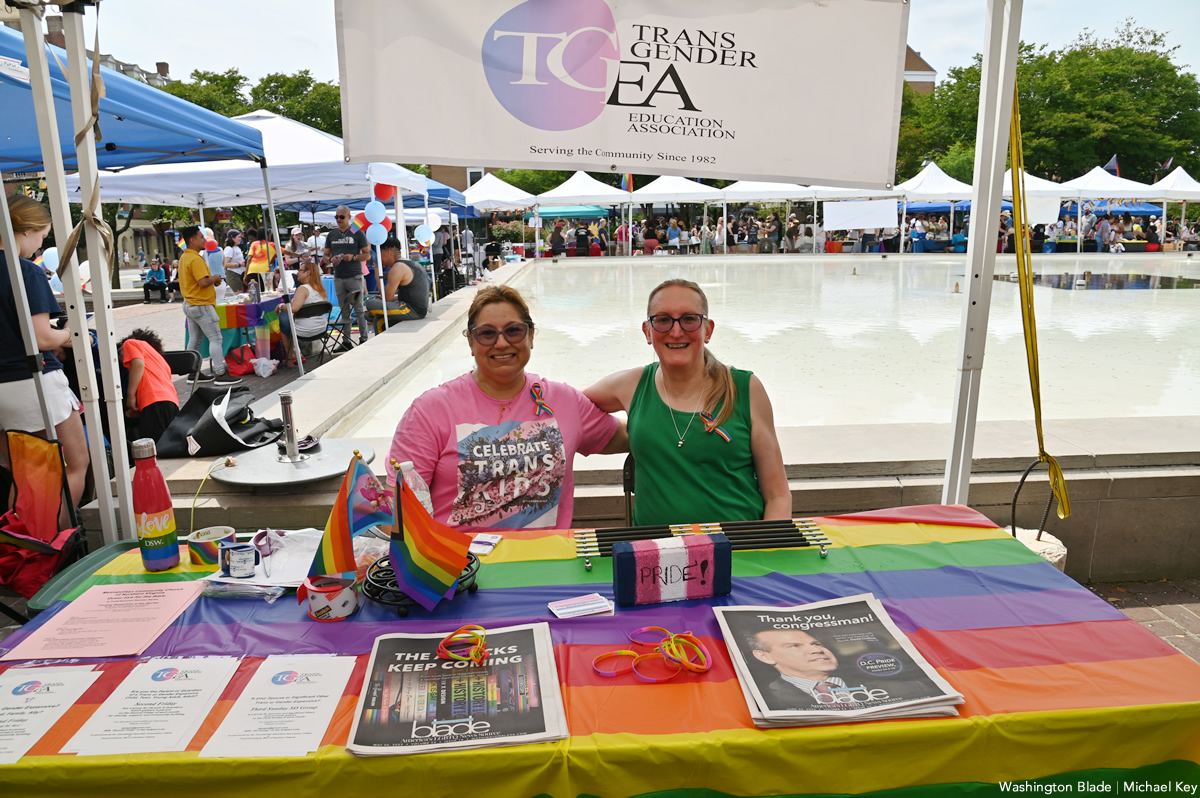 Covering Alexandria Pride for @WashBlade . #Pride #Pride2023 pic.twitter.com/bG0fJk24Lv

— Michael Patrick Key (@MichaelKeyWB) June 3, 2023