Singer/songwriter Janis Ian keeps it real in advance of April 28 D.C.-area show
'At Seventeen' Grammy winner weighs in on lesbian fans, soldiering on through adversity and more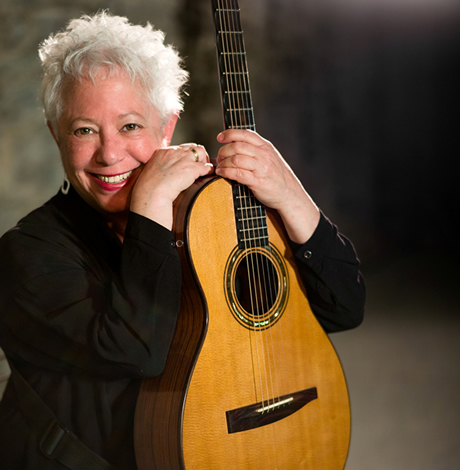 Janis Ian

Saturday, April 28

The Birchmere

3701 Mount Vernon Ave.

Alexandria, Va. 

7:30 p.m.

$45

birchmere.com

janisian.com
Janis Ian is having a rough weekend when we touch base April 13. The Grammy-winning singer/songwriter is soldiering on at CAMP Rehoboth Women's Fest despite being dangerously close to having no singing voice.
She plays the Birchmere next weekend (April 28) and responded to these questions via e-mail, citing vocal preservation. Her comments have been slightly edited for length.
WASHINGTON BLADE: You're playing CAMP Rehoboth Women's Fest this weekend. What are the crowds like at these lesbian events? Have you done many of them?
IAN: It's a lesbian event? (grin) I made a firm decision decades ago not to do any sort of exclusionary event, so the only "gay" events I've done have been Pride marches, or events like CAMP Rehoboth or the old Bloomington Women's Music Festival (I think it has a new name now), both of which welcome all genders. As to the audiences, I'd say any time you have a festival-style event the crowds are going to be super enthusiastic because they're there for more than just a few hours. They're more relaxed and it's a different excitement.
BLADE: How do you like performing at the Birchmere? Have you played there many times?
IAN: Hah! So many, I can't even count, at the old and the new Birch. One of the best clubs in the world and I've played pretty much all of them. Not a bad seat in the house. I've even got Birchmere "war stories," which I won't go into here. Tom Paxton and I premiered our world tour there. I've premiered albums there. I can't imagine life without it. Once I made the decision to stop touring very much, the first place to approach me was the Birchmere, via Mike Jaworek. I told him I wasn't touring. He kept bothering me and bothering me and bothering me. I kept giving him reasons I couldn't do it. He kept bothering me. He wore me down. Once I agreed, I got really excited. It's like coming home and at 67, I have a perfectly good home in Tennessee already, thank you very much.
BLADE: What are the acoustics like at Carnegie Hall? Of course they're legendary, but are they that much better than other great halls?
IAN: Yes. There's the prestige of playing Carnegie, but there's also the acoustics. Someone warned me about a "bass trap" in the upper left balcony before my first solo gig, so we faced the bass amp that way, and we were told it was the best sound from a band they'd ever heard. Most of the great halls were designed for non-amplified music — vaudeville halls. All the older, great Broadway halls. European halls and Carnegie. I think they've had to tear Philharmonic Hall apart now what — three times? — to fix the acoustics. Instead of relying on experience and ears, architectural firms and "soundscape engineers" (seriously? "soundcape engineer?") rely on machines. Just stupid.
BLADE: Do you have Joan Baez's new album? Any thoughts?
IAN: I do not have it yet, but my thoughts are that Joan has always been one of the kindest people on earth to me. I wish I had a song on it, but she's done two of mine before and they're among my proudest covers.
BLADE: How do you decide what key a song you're writing is going to be in?
IAN: It feels right on my voice. Sometimes there's a conflict — it might sound better in the studio a little higher or lower. Sometimes I have to change the guitar part to suit the key.
BLADE: When other artists have recorded your songs, do they often change the key?
IAN: Honestly, I have no idea. It never occurred to me to check.
BLADE: Back in the '60s/'70s heyday of the big labels, did they let you have input into what your singles would be? Was there ever an instance where you were hoping it would be one song but the label was insisting on another?
IAN: I almost always had a good team around me, producer and A&R person, so I usually had input. I mean, no one wanted to put out a song the artist would refuse to sing on stage or TV, right? So fortunately for me, that's never been a big issue. They'd have liked it if I'd written more commercial songs, but that's not my gift.
BLADE: Amy Grant had a No. 1 hit with your song "What About the Love" in 1989. What are your memories of writing that song and do you have any idea how it got floated to a gospel artist?
IAN: I wrote it with Kye Fleming as we were sitting around her living room in Nashville, on the floor, just before Christmas I think. I was playing around with the guitar part, trying to put the first beat on the second note of the guitar pattern and making myself crazy trying to work it into my fingers. Then I began singing, "I went to see my sister. She was living with a friend …" and we were off and running. The minute we finished it, Kye said it had to go to Amy. I think Kye's publisher must have done it, but she also knew Amy, so she may have pitched it herself. And Amy's always said she's a big fan of my work — she owns a hand-written copy of "At Seventeen," for instance, so that may have helped get it in the door. Regardless, she's a lovely woman and she did a great job.
BLADE: Have you ever demo'd it or performed it yourself?
IAN: It's on the album "Breaking Silence." Morgan Creek gave the rights back to me last year, so we're in release now. In fact, I'll be selling it at the Birchmere show because so many people have asked about it. Nice to have your first album after 10 years away become a Grammy nominee (she said musingly). It really is nice. It's a fantastic audiophile recording; we've released it through Acoustic Sounds on vinyl, tape and SACD.
BLADE: Are you still friendly with Kye Fleming? About how many songs would you say you wrote together?
IAN: Yes, of course I'm still friendly with her. We lived together two-and-a-half years! We wrote 64 songs and among them are several of the absolute best songs I've ever been involved with. It's a pity no one's pushing them, because some are still un-recorded, but we did pretty well — Diane Schuur, Amy, Bette Midler, Charlie Daniels, Maura O'Connell, Cynthia Clawson, Marti Jones. It was an incredibly fertile period and I will always, always be grateful for it, and for Kye. I learned a ton about songwriting from her. She's brilliant.
BLADE: Did you two have a private chuckle over a lesbian couple having penned a No. 1 song on the gospel music charts?
IAN: Probably not.
BLADE: Where did the material come from on your Unreleased collections? Are those alternate studio takes or songs you hadn't previously recorded or both?
IAN: Both. I've spent the past 10 years plus having everything I've written and recorded transferred, updated, transferred, put on line. There are a lot of alt versions, though very few alt studio takes. A lot of demos and work tapes that haven't, or have, been released.
BLADE: How long did it take you to write your memoirs?
IAN: I gave myself a year, because I'd never written anything that long before. I also researched and I had several fans who helped with research — dates, places, times and the like. It was good, because for a year I never set foot on a plane. I did four professional things — hosted a tribute to Odetta, sang at a tribute to Pete Seeger, played bass for Marie Knight and something else I can't remember. They were all fun things to do, and they convinced me that it was more fun to do less, but do the things that brought me pleasure, than to do too much. I had time at home — long periods of time. I hadn't had that since around 1991, so it was quite marvelous.
BLADE: What was your experience like working with John Mellencamp? What's he like in the studio?
IAN: John was great. Very honest, very hard working, very respectful. You have to remember that at the time he brought me into the studio, no one in the music business gave a crap about me. I couldn't get a publisher, a manager, a booking agent, record company — nothing and no one. John was the only professional in my field to put his money where his mouth was. I mean, it's lovely to hear, "Oh, you're a great writer, great performer, great singer," but it's not so great when they can't make space for you at the table.
BLADE: What kind of feedback did you get as an Advocate columnist? Did you enjoy the gig?
IAN: I loved working with Judy Wieder, my editor there. I'd been turning her down for a year or so, and she suckered me into lunch with her and my wife when we were in L.A. I made the mistake of going to the rest room and while I was gone, they made the deal. I learned a ton that stood me in good stead when I wrote my autobiography. Having to come up with 1,000 words every month really teaches you a lot. As does having to be funny most of the time. So yes, I enjoyed it very much. I left when Judy was promoted and I had a new editor who didn't see things the same way. When I began, I was literally hired to be the "resident iconoclast." When I left, they had a lot of those. So it was time to go.
BLADE: What's a songwriting trap you see beginning writers succumb to commonly?
IAN: Oh, gosh, there are so many. Settling. Being enthralled with yourself. Not knowing the basics. Is your second verse as strong as the first? Should your second verse be the first? Are you mixing metaphors? Are you saying that because it's true, believable, what needs to be there, or are you saying it because it feels good on your voice? So, so many. I always tell people to play out and play out for people who don't want to hear you. Don't play for your friends and family — they're obligated to like your work. Play for people who couldn't care less. That's part of how you learn. And remember the computer term GIGO — garbage in, garbage out. You listen to crap, you'll write crap. Mostly, it's the CD/technology issue. When you're young, you don't have much of a filter. You're enthralled with your last song, because it's astonishing and amazing and ennobling that you can even write a song. So, if you can make a CD for practically nothing, in practically no time, you end up putting all those songs on CDs. You make way too many CDs, too fast, and you think you're growing, but you're not. I had this discussion the other day with someone. When I started writing, none of us could afford songbooks. So we'd buy an album, listen to it, and write out the lyrics. Somehow, that connection from your hand to your brain teaches you. That's what I'd tell young songwriters. Take a song you love by someone else. Listen to it and write out the lyrics. Once, twice, three times. Play it and sing it for a week. Get it into your body. Then move on to the next. Keep it different. Go from contemporary to Johnny Mercer. Don't get tied down. And write them out.
BLADE: Did you have a noticeable lesbian fan base before you were outed or did that come later?
IAN: If you're referring to the Village Voice piece by a writer who's now dead, I can't comment on that. I'd lived with a man, I then lived with a woman. I married a man, then married a woman. I identify as gay because that's my tilt, but I wasn't "known" as a gay woman until I chose to come out with it myself. I did it around the release of "Breaking Silence" because of a conversation I had with (longtime LGBT activist) Urvashi Vaid.
BLADE: You seem so at peace and pragmatic about life and the music business. Joni Mitchell has had almost a second career giving brutally candid interviews criticizing the music industry and calling it a cesspool. Do you applaud her candor or think she just sounds bitter and overly negative?
IAN: Joni also believes she was never paid enough and she has no musical equals. I don't listen to it much.
BLADE: You've been through some scary times in the country with your father and the red scare. Are you fairly confident our national guardrails and checks and balances can withstand Trump? How closely are you following this?
IAN: We're still an experiment; remains to be seen. I follow it as closely as everyone else and I wish people would listen to various news sources and go off line for a while.
BLADE: Will there be a new Janis Ian studio album of new material at some point?
IAN: Yes. It's part of why I'm setting deadlines for my last touring days and my last album release. And a large part of why I'm touring so little.
BLADE: What would you guess is your ratio of released (you or other artists) vs. unreleased material of the songs you've written?
IAN: Not a clue.
BLADE: How regularly do you write these days?
IAN: Just depends on where I am and what I'm doing at the time.
BLADE: Was it ever hard to keep writing in leaner career periods?
IAN: Depending on the era, the assumption's that if you're not on TV, you're dead. (Or your career is.) If you're not on tour, you're dead. (Or your career is.) If you're not on Facebook, you're dead. (Or your career is.) Artists don't stop being artists. We don't stop creating. Record companies stop wanting us. Promoters stop wanting us. Even audiences stop wanting us. But we don't stop. That's just not how it works.
Baltimore DJ on using music as a bridge to combat discrimination
Deezy brings high-energy show to the Admiral on Jan. 28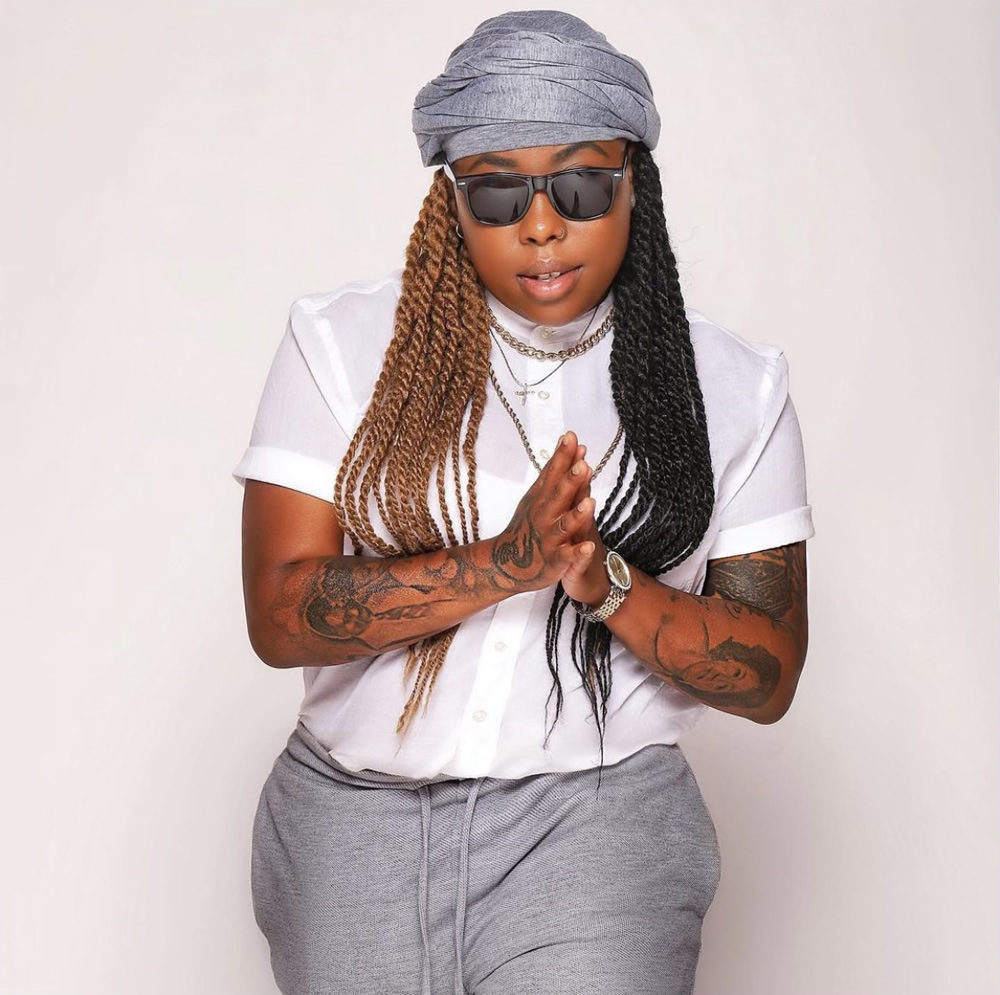 A Baltimore DJ will conclude a month of performances in Baltimore and Washington, D.C. clubs this Friday, Jan. 28, according to the artist's management. DJ Deezy is set to perform at the Admiral in D.C. at 9 p.m.
Since the year began, Deezy has hosted electric events at clubs such as Hawthorne DC, DuPont and the Baltimore Eagle Bar & Nightclub.
The Washington Blade sat down with the DJ to discuss the course of her career.
The beginning of DJ Deezy's infatuation with music dates back to her childhood spent between her mother's house in Baltimore City and her father's house in the suburbs.
In Baltimore, Deezy was exposed to the local rap and raw hip-hop scene that inspired her to embark on a rap career in high school.
Concurrently, she was entrenched in Motown and classic rock by virtue of her singer, songwriter, and guitarist father Ron Daughton's involvement in a classic rock band. He is a member of "The Dalton Gang" and was inducted into the Maryland Entertainment Hall of Fame in 2015.
"Before I embarked on my DJ journey, my father let me record 'a little 16' on his tape recorder," said Deezy. "Eventually, he bought me a wireless microphone that I carried around with me to performances."
Between her experience as a rapper and watching her father maneuver the classic rock music scene, Deezy acquired varying tastes in music that have influenced how she curates her sets today.
She "specializes in open format vibes with spins from multiple genres including hip-hop, rap, circuit, and top 40s hits," according to a summer 2021 press release from her management.
Deezy is also a proud member of the LGBTQ community — she identifies as a lesbian — and this also informs her approach to her work.
"I'm easily able to transition and rock the crowd because I can relate to many different backgrounds," said Deezy. "I can DJ in places that are predominantly white, Black, or gay [and still do my job effortlessly]."
Centering community
Deezy values representation. Not only because she exists in a field dominated by men, but also because DJs who inhabit other identities aside from being men are less common in the industry.
The scarcity of Black and lesbian DJs has prompted her to use her career as evidence that people who are different can attract audiences and succeed.
"I want to put us out there especially for Baltimore," said Deezy. "I know that there's Black lesbians out there doing the same thing as me, but why aren't we getting [recognized]?"
In 2018, Deezy rented out a "Lez" lot at the Baltimore Pride block party where she set up a tent and played a set for the crowds tailgating around her. While entertaining them, she distributed her business cards — an act she believes yielded her the contact who eventually got her booked for a residency at the Baltimore Eagle.
While this was a step forward in her career, Deezy acknowledges that it wasn't without challenges. She likened entering the Baltimore Eagle — traditionally a leather bar frequented predominantly by men —to navigating foreign territory.
"When I first got there, I got funny looks," she said. "There's a lot of these guys who are like, 'Why are you bringing a lesbian DJ to a gay bar?'"
But Deezy powered through her performance, lifted the crowd from its seats and "rocked the house [so that] no one will ever ask any questions again."
She admits that she's an acquired taste but believes in her ability to play music infectious enough to draw anyone to the dance floor.
"Feel how you want to feel about a Black lesbian DJ being in the gay bar," said Deezy. "But music is a bridge that [will] connect us all, and you'll forget about your original discrimination when you [experience] me."
While Deezy has mostly performed in the DMV, she has also made appearances in Arizona where she hosted a family event and also in clubs in Atlanta and New York City.
Her work has also attracted international attention and she was the cover star of  French publication Gmaro Magazine's October 2021 issue. 
Looking to the future, Deezy's goal is to be a tour DJ and play her sets around the world.
"I had a dream that Tamar Braxton approached me backstage at one of her concerts and asked me to be her tour DJ," she said. "So, I'm manifesting this for myself."
In the meantime, Deezy will continue to liven up audiences in bars and clubs around the country while playing sets for musicians like Crystal Waters and RuPaul's Drag Race celebrity drag queens like Alyssa Edwards, Plastique Tiara, La La Ri, Joey Jay and Eureka O'Hara — all of whom she has entertained alongside in the past.
Outside the club, Deezy's music can be heard in Shoe City where she created an eight-hour music mix split evenly between deep house and hip-hop and R&B.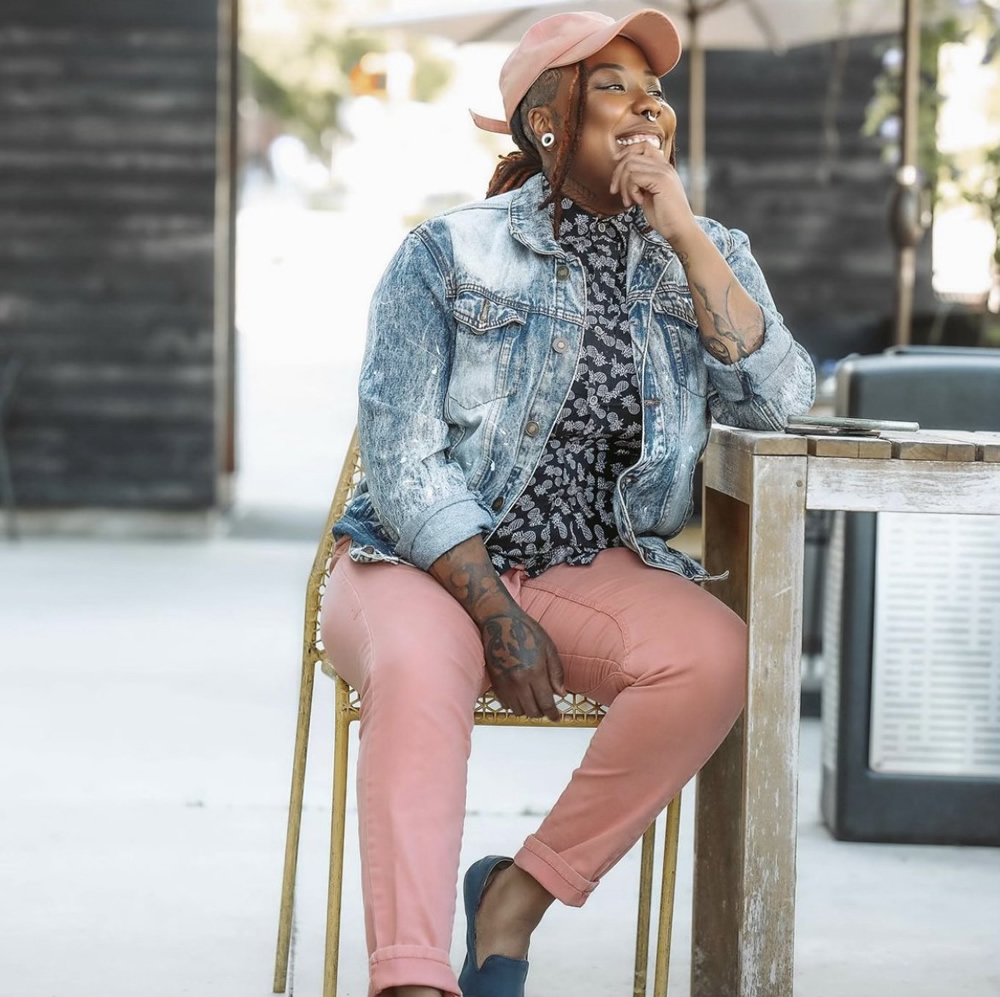 Rodriquez scores historic win at otherwise irrelevant Golden Globes
Award represents a major milestone for trans visibility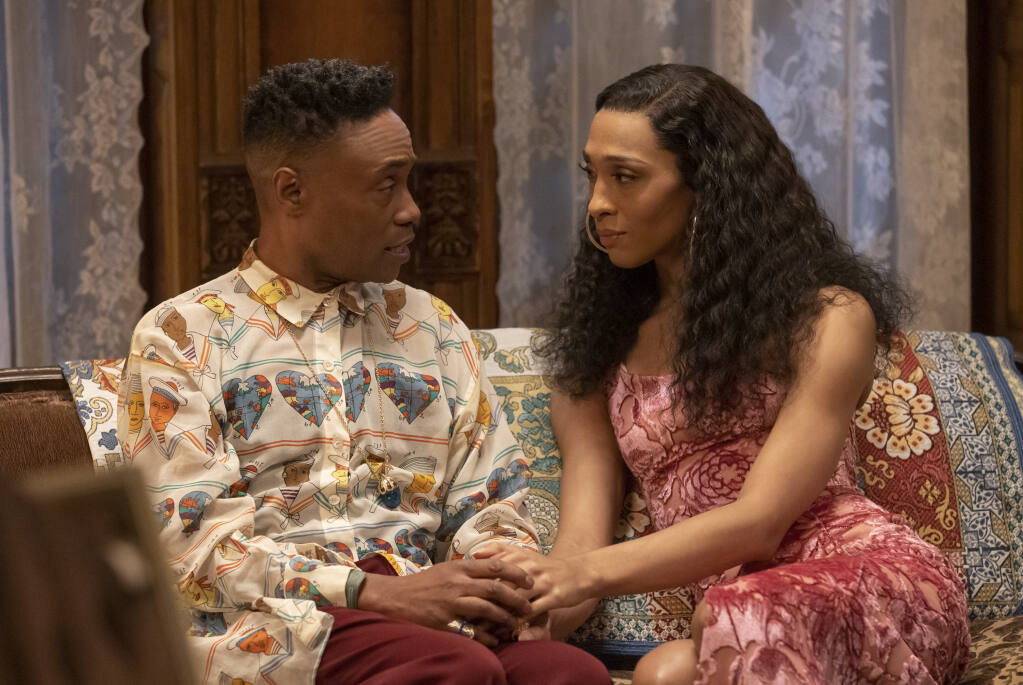 HOLLYWOOD – Despite its continuing status as something of a pariah organization in Hollywood, the Hollywood Foreign Press Association has managed to cling to relevance in the wake of last night's behind-closed-doors presentation of its 79th Annual Golden Globe Awards by sole virtue of having bestowed the prize for "Best Leading Actress in a Television Series – Drama" on Michaela Jaé Rodriguez for her work in the final season of "Pose" – making her the first transgender performer to win a Golden Globe.
The ceremony took place as a private, no-press-or-audience event in which winners were revealed via a series of tweets from the Golden Globes Twitter account. No celebrities were present (not even the nominees or winners), although actress Jamie Lee Curtis participated by appearing in a video in which she pronounced her continuing loyalty to the HFPA – without mention of the longstanding issues around diversity and ethical practices, revealed early in 2021 by a bombshell Los Angeles Times report, that have led to an nearly industry-wide boycott of the organization and its awards as well as the cancellation of the annual Golden Globes broadcast by NBC for the foreseeable future.

While the Golden Globes may have lost their luster for the time being, the award for Rodriquez represents a major milestone for trans visibility and inclusion in the traditionally transphobic entertainment industry, and for her part, the actress responded to news of her win with characteristic grace and good will.
Posting on her Instagram account, the 31-year old actress said:
"OMG OMGGG!!!! @goldenglobes Wow! You talking about sickening birthday present! Thank you!
"This is the door that is going to Open the door for many more young talented individuals. They will see that it is more than possible. They will see that a young Black Latina girl from Newark New Jersey who had a dream, to change the minds others would WITH LOVE. LOVE WINS.
"To my young LGBTQAI babies WE ARE HERE the door is now open now reach the stars!!!!!"
As You Are Bar and the importance of queer gathering spaces
New bar/restaurant poised to open in 2022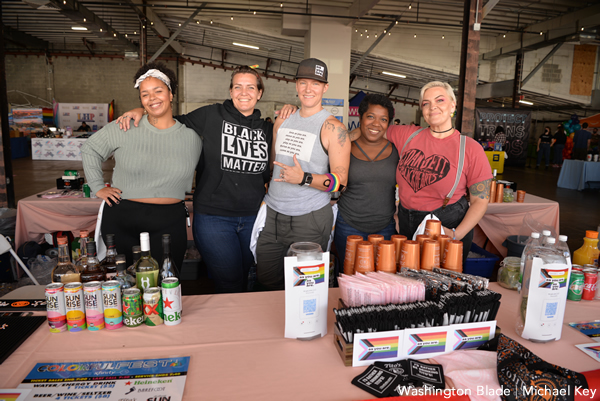 More than just a watering hole: As You Are Bar is set to be the city's newest queer gathering place where patrons can spill tea over late-morning cappuccinos as easily as they can over late-night vodka-sodas.
Co-owners and founders Jo McDaniel and Rachel Pike built on their extensive experience in the hospitality industry – including stints at several gay bars – to sign a lease for their new concept in Barracks Row, replacing what was previously District Soul Food and Banana Café. In a prime corner spot, they are seeking to bring together the disparate colors of the LGBTQ rainbow – but first must navigate the approval process (more on that later).
The duo decided on this Southeast neighborhood locale to increase accessibility for "the marginalized parts of our community," they say, "bringing out the intersectionality inherent in the queer space."
Northwest D.C., they explain, not only already has many gay bar options, but is also more difficult to get to for those who don't live within walking distance. The Barracks Row location is right by a Metro stop, "reducing pay walls." Plus, there, "we are able to find a neighborhood to bring in a queer presence that doesn't exist today."
McDaniel points out that the area has a deep queer bar history. Western bar Remington's was once located in the area, and it's a mere block from the former Phase 1, the longest-running lesbian bar, which was open from 1971-2015.
McDaniel and Pike hope that As You Are Bar will be an inclusive space that "welcomes anyone of any walk of life that will support, love, and celebrate the mission of queer culture. We want people of all ages, gender, sexual identity, as well as drinkers and non-drinkers, to have space."
McDaniel (she/her) began her career at Apex in 2005 and was most recently the opening manager of ALOHO. Pike (she/they) was behind the bar and worked as security at ALOHO, where the two met.
Since leaving ALOHO earlier this year, they have pursued the As You Are Bar project, first by hosting virtual events during the pandemic, and now in this brick-and-mortar space. They expressed concern that receiving the Alcoholic Beverage Regulation Administration (ABRA) liquor license approval and the local Advisory Neighborhood Commission, or ANC, approval will be a long and expensive process.
They have already received notice that some neighbors intend to protest As You Are Bar's application for the "tavern" liquor license that ABRA grants to serve alcohol and allow for live entertainment (e.g. drag shows). They applied for the license on Nov. 12, and have no anticipated opening date, estimating at least six months. If ABRA and the city's Alcoholic Beverage Control Board give final approval, the local ANC 6B and nearby residents can no longer protest the license until the license comes up for renewal.
Until approval is given, they continue physical buildout (including soundproofing) and planning their offerings. If the license is approved, ABRA and the ABC Board can take action against As You Are Bar, like any bar, at any time if they violate the terms of the license or create a neighborhood disturbance that violates city laws such as the local noise ordinance. In the kitchen, the duo snagged Chef Nina Love to develop the menu. Love will oversee café-style fare; look out for breakfast sandwiches making an appearance all the way until close. They will also have baked goods during the day.
McDaniel and Pike themselves will craft the bar menu. Importantly, they note, the coffee bar will also serve until close. There will be a full bar as well as a list of zero-proof cocktails. As with their sourcing, they hope to work with queer-, minority-, and women-owned businesses for everything not made in-house.
Flexible conceptually, they seek to grow with their customer base, allowing patrons to create the culture that they seek.
Their goal is to move the queer space away from a focus on alcohol consumption. From book clubs, to letter-writing, to shared workspaces, to dance parties, they seek an all-day, morning-to-night rhythm of youth, families, and adults to find a niche. "We want to shift the narrative of a furtive, secretive, dark gay space and hold it up to the light," they say. "It's a little like The Planet from the original L Word show," they joke.
Pike notes that they plan on working closely with SMYAL, for example, to promote programming for youth. Weekend potential activities include lunch-and-learn sessions on Saturdays and festive Sunday brunches.
The café space, to be located on the first floor, will have coffeehouse-style sofas as well as workstations. A slim patio on 8th Street will hold about six tables.
Even as other queer bars have closed, they reinforce that the need is still present. "Yes, we can visit a café or bar, but we always need to have a place where we are 100 percent certain that we are safe, and that our security is paramount. Even as queer acceptance continues to grow, a dedicated queer space will always be necessary," they say.
To get there, they continue to rally support of friends, neighbors, and leaders in ANC6B district; the ANC6B officials butted heads with District Soul Food, the previous restaurant in the space, over late-night noise and other complaints. McDaniel and Pike hope that once nearby residents and businesses understand the important contribution that As You Are Bar can make to the neighborhood, they will extend their support and allow the bar to open.