Singer/songwriter Janis Ian keeps it real in advance of April 28 D.C.-area show
'At Seventeen' Grammy winner weighs in on lesbian fans, soldiering on through adversity and more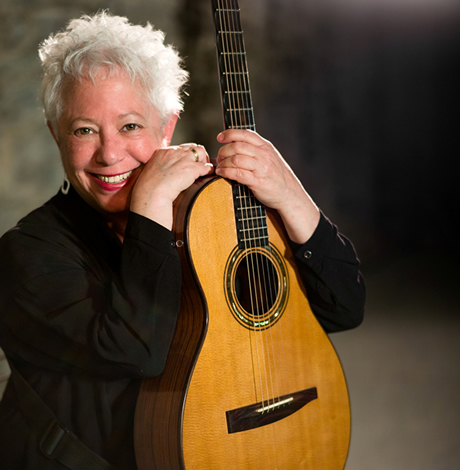 Janis Ian

Saturday, April 28

The Birchmere

3701 Mount Vernon Ave.

Alexandria, Va. 

7:30 p.m.

$45

birchmere.com

janisian.com
Janis Ian is having a rough weekend when we touch base April 13. The Grammy-winning singer/songwriter is soldiering on at CAMP Rehoboth Women's Fest despite being dangerously close to having no singing voice.
She plays the Birchmere next weekend (April 28) and responded to these questions via e-mail, citing vocal preservation. Her comments have been slightly edited for length.
WASHINGTON BLADE: You're playing CAMP Rehoboth Women's Fest this weekend. What are the crowds like at these lesbian events? Have you done many of them?
IAN: It's a lesbian event? (grin) I made a firm decision decades ago not to do any sort of exclusionary event, so the only "gay" events I've done have been Pride marches, or events like CAMP Rehoboth or the old Bloomington Women's Music Festival (I think it has a new name now), both of which welcome all genders. As to the audiences, I'd say any time you have a festival-style event the crowds are going to be super enthusiastic because they're there for more than just a few hours. They're more relaxed and it's a different excitement.
BLADE: How do you like performing at the Birchmere? Have you played there many times?
IAN: Hah! So many, I can't even count, at the old and the new Birch. One of the best clubs in the world and I've played pretty much all of them. Not a bad seat in the house. I've even got Birchmere "war stories," which I won't go into here. Tom Paxton and I premiered our world tour there. I've premiered albums there. I can't imagine life without it. Once I made the decision to stop touring very much, the first place to approach me was the Birchmere, via Mike Jaworek. I told him I wasn't touring. He kept bothering me and bothering me and bothering me. I kept giving him reasons I couldn't do it. He kept bothering me. He wore me down. Once I agreed, I got really excited. It's like coming home and at 67, I have a perfectly good home in Tennessee already, thank you very much.
BLADE: What are the acoustics like at Carnegie Hall? Of course they're legendary, but are they that much better than other great halls?
IAN: Yes. There's the prestige of playing Carnegie, but there's also the acoustics. Someone warned me about a "bass trap" in the upper left balcony before my first solo gig, so we faced the bass amp that way, and we were told it was the best sound from a band they'd ever heard. Most of the great halls were designed for non-amplified music — vaudeville halls. All the older, great Broadway halls. European halls and Carnegie. I think they've had to tear Philharmonic Hall apart now what — three times? — to fix the acoustics. Instead of relying on experience and ears, architectural firms and "soundscape engineers" (seriously? "soundcape engineer?") rely on machines. Just stupid.
BLADE: Do you have Joan Baez's new album? Any thoughts?
IAN: I do not have it yet, but my thoughts are that Joan has always been one of the kindest people on earth to me. I wish I had a song on it, but she's done two of mine before and they're among my proudest covers.
BLADE: How do you decide what key a song you're writing is going to be in?
IAN: It feels right on my voice. Sometimes there's a conflict — it might sound better in the studio a little higher or lower. Sometimes I have to change the guitar part to suit the key.
BLADE: When other artists have recorded your songs, do they often change the key?
IAN: Honestly, I have no idea. It never occurred to me to check.
BLADE: Back in the '60s/'70s heyday of the big labels, did they let you have input into what your singles would be? Was there ever an instance where you were hoping it would be one song but the label was insisting on another?
IAN: I almost always had a good team around me, producer and A&R person, so I usually had input. I mean, no one wanted to put out a song the artist would refuse to sing on stage or TV, right? So fortunately for me, that's never been a big issue. They'd have liked it if I'd written more commercial songs, but that's not my gift.
BLADE: Amy Grant had a No. 1 hit with your song "What About the Love" in 1989. What are your memories of writing that song and do you have any idea how it got floated to a gospel artist?
IAN: I wrote it with Kye Fleming as we were sitting around her living room in Nashville, on the floor, just before Christmas I think. I was playing around with the guitar part, trying to put the first beat on the second note of the guitar pattern and making myself crazy trying to work it into my fingers. Then I began singing, "I went to see my sister. She was living with a friend …" and we were off and running. The minute we finished it, Kye said it had to go to Amy. I think Kye's publisher must have done it, but she also knew Amy, so she may have pitched it herself. And Amy's always said she's a big fan of my work — she owns a hand-written copy of "At Seventeen," for instance, so that may have helped get it in the door. Regardless, she's a lovely woman and she did a great job.
BLADE: Have you ever demo'd it or performed it yourself?
IAN: It's on the album "Breaking Silence." Morgan Creek gave the rights back to me last year, so we're in release now. In fact, I'll be selling it at the Birchmere show because so many people have asked about it. Nice to have your first album after 10 years away become a Grammy nominee (she said musingly). It really is nice. It's a fantastic audiophile recording; we've released it through Acoustic Sounds on vinyl, tape and SACD.
BLADE: Are you still friendly with Kye Fleming? About how many songs would you say you wrote together?
IAN: Yes, of course I'm still friendly with her. We lived together two-and-a-half years! We wrote 64 songs and among them are several of the absolute best songs I've ever been involved with. It's a pity no one's pushing them, because some are still un-recorded, but we did pretty well — Diane Schuur, Amy, Bette Midler, Charlie Daniels, Maura O'Connell, Cynthia Clawson, Marti Jones. It was an incredibly fertile period and I will always, always be grateful for it, and for Kye. I learned a ton about songwriting from her. She's brilliant.
BLADE: Did you two have a private chuckle over a lesbian couple having penned a No. 1 song on the gospel music charts?
IAN: Probably not.
BLADE: Where did the material come from on your Unreleased collections? Are those alternate studio takes or songs you hadn't previously recorded or both?
IAN: Both. I've spent the past 10 years plus having everything I've written and recorded transferred, updated, transferred, put on line. There are a lot of alt versions, though very few alt studio takes. A lot of demos and work tapes that haven't, or have, been released.
BLADE: How long did it take you to write your memoirs?
IAN: I gave myself a year, because I'd never written anything that long before. I also researched and I had several fans who helped with research — dates, places, times and the like. It was good, because for a year I never set foot on a plane. I did four professional things — hosted a tribute to Odetta, sang at a tribute to Pete Seeger, played bass for Marie Knight and something else I can't remember. They were all fun things to do, and they convinced me that it was more fun to do less, but do the things that brought me pleasure, than to do too much. I had time at home — long periods of time. I hadn't had that since around 1991, so it was quite marvelous.
BLADE: What was your experience like working with John Mellencamp? What's he like in the studio?
IAN: John was great. Very honest, very hard working, very respectful. You have to remember that at the time he brought me into the studio, no one in the music business gave a crap about me. I couldn't get a publisher, a manager, a booking agent, record company — nothing and no one. John was the only professional in my field to put his money where his mouth was. I mean, it's lovely to hear, "Oh, you're a great writer, great performer, great singer," but it's not so great when they can't make space for you at the table.
BLADE: What kind of feedback did you get as an Advocate columnist? Did you enjoy the gig?
IAN: I loved working with Judy Wieder, my editor there. I'd been turning her down for a year or so, and she suckered me into lunch with her and my wife when we were in L.A. I made the mistake of going to the rest room and while I was gone, they made the deal. I learned a ton that stood me in good stead when I wrote my autobiography. Having to come up with 1,000 words every month really teaches you a lot. As does having to be funny most of the time. So yes, I enjoyed it very much. I left when Judy was promoted and I had a new editor who didn't see things the same way. When I began, I was literally hired to be the "resident iconoclast." When I left, they had a lot of those. So it was time to go.
BLADE: What's a songwriting trap you see beginning writers succumb to commonly?
IAN: Oh, gosh, there are so many. Settling. Being enthralled with yourself. Not knowing the basics. Is your second verse as strong as the first? Should your second verse be the first? Are you mixing metaphors? Are you saying that because it's true, believable, what needs to be there, or are you saying it because it feels good on your voice? So, so many. I always tell people to play out and play out for people who don't want to hear you. Don't play for your friends and family — they're obligated to like your work. Play for people who couldn't care less. That's part of how you learn. And remember the computer term GIGO — garbage in, garbage out. You listen to crap, you'll write crap. Mostly, it's the CD/technology issue. When you're young, you don't have much of a filter. You're enthralled with your last song, because it's astonishing and amazing and ennobling that you can even write a song. So, if you can make a CD for practically nothing, in practically no time, you end up putting all those songs on CDs. You make way too many CDs, too fast, and you think you're growing, but you're not. I had this discussion the other day with someone. When I started writing, none of us could afford songbooks. So we'd buy an album, listen to it, and write out the lyrics. Somehow, that connection from your hand to your brain teaches you. That's what I'd tell young songwriters. Take a song you love by someone else. Listen to it and write out the lyrics. Once, twice, three times. Play it and sing it for a week. Get it into your body. Then move on to the next. Keep it different. Go from contemporary to Johnny Mercer. Don't get tied down. And write them out.
BLADE: Did you have a noticeable lesbian fan base before you were outed or did that come later?
IAN: If you're referring to the Village Voice piece by a writer who's now dead, I can't comment on that. I'd lived with a man, I then lived with a woman. I married a man, then married a woman. I identify as gay because that's my tilt, but I wasn't "known" as a gay woman until I chose to come out with it myself. I did it around the release of "Breaking Silence" because of a conversation I had with (longtime LGBT activist) Urvashi Vaid.
BLADE: You seem so at peace and pragmatic about life and the music business. Joni Mitchell has had almost a second career giving brutally candid interviews criticizing the music industry and calling it a cesspool. Do you applaud her candor or think she just sounds bitter and overly negative?
IAN: Joni also believes she was never paid enough and she has no musical equals. I don't listen to it much.
BLADE: You've been through some scary times in the country with your father and the red scare. Are you fairly confident our national guardrails and checks and balances can withstand Trump? How closely are you following this?
IAN: We're still an experiment; remains to be seen. I follow it as closely as everyone else and I wish people would listen to various news sources and go off line for a while.
BLADE: Will there be a new Janis Ian studio album of new material at some point?
IAN: Yes. It's part of why I'm setting deadlines for my last touring days and my last album release. And a large part of why I'm touring so little.
BLADE: What would you guess is your ratio of released (you or other artists) vs. unreleased material of the songs you've written?
IAN: Not a clue.
BLADE: How regularly do you write these days?
IAN: Just depends on where I am and what I'm doing at the time.
BLADE: Was it ever hard to keep writing in leaner career periods?
IAN: Depending on the era, the assumption's that if you're not on TV, you're dead. (Or your career is.) If you're not on tour, you're dead. (Or your career is.) If you're not on Facebook, you're dead. (Or your career is.) Artists don't stop being artists. We don't stop creating. Record companies stop wanting us. Promoters stop wanting us. Even audiences stop wanting us. But we don't stop. That's just not how it works.
D.C. summer ablaze with events, concerts, art
A plethora of activity in wake of COVID restrictions loosening up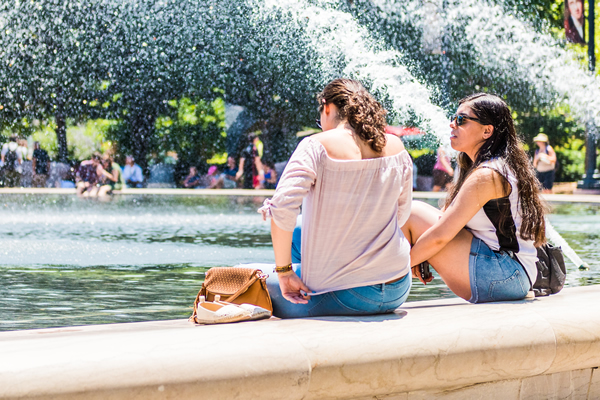 After a year of public events being cancelled and residents staying cooped up in their homes due to COVID-19 pandemic restrictions, the "outside" is finally open and D.C. is effervescing with events. Check out ways to make up for lost time during the remaining months of this year's summer season:
The Baltimore Museum of Art will open Women Behaving Badly: 400 Years of Power & Protest, an exhibition dedicated to the women who rebelled on Sunday, July 18. The exhibition combines prints, photographs, and books to tell the stories of past heroines and modern trailblazers, celebrating women throughout history who broke rules, transgressed boundaries, and insisted upon recognition of their human rights. For more information, visit the BMA's website.
Tschabalala Self: By My Self is on view at the BMA through Sept. 19, 2021. Explore 13 paintings and two related sculptures curated by Cecilia Wichmann that reveal artist Tschabalala Self's depth, intricacy, and singularity. The exhibition explores how the compositional process generates meaning in Self's work, reflecting her theory of selfhood as a consciousness that is at once produced by external images and by an ongoing reworking and evolving of forms into a new whole. Self was born in Harlem, New York, in 1990 and is based in New Haven, Conn. For more information, visit the BMA's website.
The 1455 Summer Festival will begin on Thursday, July 15 at 4 p.m., featuring a stellar lineup of literary leaders and creatives (many of whom are part of the LGBTQ community) who will share their insights into the art of storytelling. The lineup will include literary superstar Brian Broome, author of "Punch Me Up to the Gods," and Booker-Prize-winning author "Shuggie Bain" and fashion designer Douglas Stuart, among others. Some of the festival's events include "What Makes a Successful (Queer) Narrative?" a panel that'll dissect queer storytelling throughout the years. There will also be a teen poetry contest with a $5,000 grand prize. For more information, visit the festival's website.
The National Museum of Asian Art will open Hokusai: Mad about Painting on Saturday, Aug. 28. The exhibition will feature work by Japanese artist Katsushika Hokusai (1760–1849) best known for his iconic woodblock print, "The Great Wave Off the Coast of Kanagawa" and a breathtaking painting titled "Breaking Waves" that was created 15 years after Great Wave at the height of Hokusai's career. Drawing on the museum's impressive Hokusai collection, visitors have the opportunity to see a new presentation, with artworks being added throughout the summer. In addition to Breaking Waves, the exhibition includes works large and small, from folding screens and hanging scrolls to paintings and drawings. For more information, visit the NMAA's website.
Awesome Con will be from Friday, Aug. 20 to Sunday, Aug. 22. The event is D.C.'s own Comic Con, a celebration of geek culture, bringing more than 70,000 fans together with their favorite stars from across comics, movies, television, toys, games, and more. Awesome Con is home to Science Fair, Book Fair, Awesome Con Jr, Pride Alley, a celebration of queer creators and fans curated by GeeksOUT, and Destination Cosplay. For more information, visit awesomecon.com.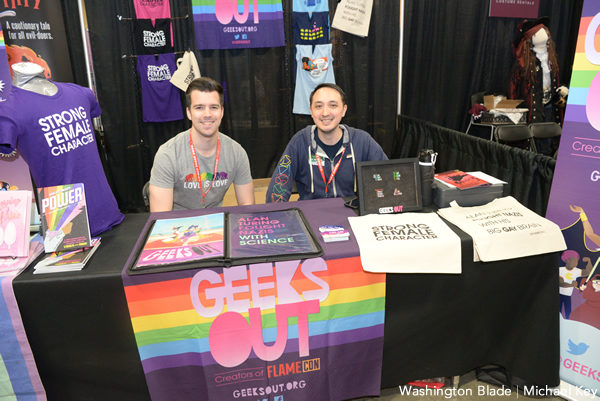 The Maryland Renaissance Festival will begin on Saturday, Aug. 28 and runs Saturdays and Sundays and Labor Day Monday through Sunday, Oct. 24 for nine weekends of thrills, feasting, handmade crafts, entertainment and merriment in Crownsville, near Annapolis, Md. The 27-acre Village of Revel Grove comes to life each autumn with more than 200 professional performers on 10 stages, a 3,000 seat arena with armored jousting on magnificent steeds and streets filled with village characters. For more information, visit rennfest.com.
The National Museum of Women in the Arts will be open for special evening hours from Thursday, Aug. 5 to Friday, Aug. 6 from 5-8 p.m. The featured exhibitions are Mary Ellen Mark: Girlhood, which presents images photographer Mary Ellen Mark made throughout her career depicting girls and young women, and Selections from the Collection, which highlights historical and contemporary art by women around the world. Free timed tickets are required so that the museum can ensure the safety of patrons and their staff. Visit their website for more information.
The 13th Annual Ukefest will begin on Friday, Aug. 13. Celebrating a decade dedicated to this small but mighty music maker, UkeFest Artistic Directors Cathy Fink and Marcy Marxer return alongside extraordinary instructors like Peter Luongo, Kevin Carroll, Ginger Johnson and more. The program orientation will kick off on Friday night, followed by four days of classes and evening events. For those looking for more intensive skill development, Strathmore's UkeFest is the only program of its kind that offers an advanced track. Admission is $225 and more information is available at Strathmore.org.
The Drive-In at Union Market will start at 7:30 p.m. every first Friday of the month through October. While watching films under the stars, enjoy dozens of local, regional, and international foods: Egyptian favorites by Fava Pot, night market noodles from Som Tam, ice cream locally churned by The Creamery, tasty takeout burgers from Lucky Buns and more. Movie audio will be transmitted through an FM transmitter on the radio and through speakers placed on Neal Place. All movies are shown with open captioning, and the movie plays rain or shine. Each showing costs $20 per car. For more information, visit unionmarketdc.com.
Unwind with an hour-long vinyasa outdoor yoga session taught by District Flow Yoga every Tuesday and Thursday on District Pier and every Sunday morning on Recreation Pier at The Wharf. Enjoy waterfront views and fresh air as you shed the stress of the day or greet the new one. The outdoor yoga class on Sunday, July 25 is hosted on Recreation Pier from 9-10 a.m. and costs $10. Tickets must be purchased on Eventbrite. For more information, visit wharfdc.com.
FUTURES, the first building-wide exploration of the future on the National Mall, will open in the late summer and run through summer 2022. This exhibition is your guide to a vast array of interactives, artworks, technologies, and ideas that are glimpses into humanity's next chapter. Smell a molecule. Clean your clothes in a wetland. Meditate with an AI robot. Travel through space and time. Watch water being harvested from the air. Become an emoji. The FUTURES is yours to decide, debate, delight. Patrons are encouraged to dream big, and imagine not just one future, but many possible futures on the horizon—playful, sustainable, inclusive. Visit the Arts and Industries Building's website for more information.
The National Portrait Gallery will open "Hung Liu: Portraits of Promised Lands" on Friday, Aug. 27. Hung Liu (b. 1948) is a contemporary Chinese American artist, whose multilayered paintings have established new frameworks for understanding portraiture in relation to time, memory, and history. Often sourcing her subjects from photographs, Liu elevates overlooked individuals by amplifying the stories of those who have historically been invisible or unheard. More information is available at the gallery's website.
 After a long COVID drought, music is back! The 9:30 Club has a schedule of shows starting in September, notably the return of the Bob Mould Band on Sept. 18 at 6 p.m. (tickets are $25 and still available). Tinashe performs her "333Tour" on Oct. 3 (tickets on sale July 16). Visit 930.com for the full schedule and hurry, because many shows are already selling out.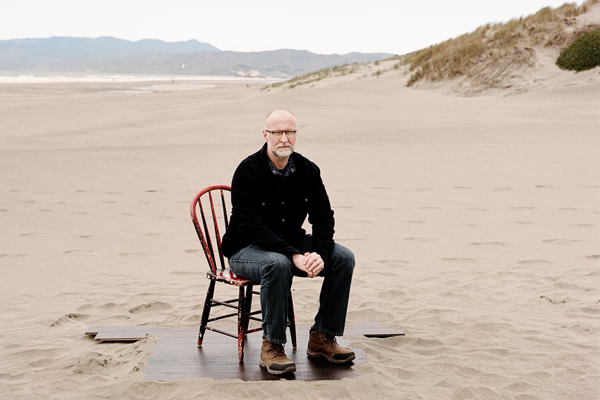 Meanwhile, at I.M.P.'s Merriweather Post Pavilion in Columbia, more shows are headed our way, including James Taylor and his All-Star Band on Aug. 10. Wilco and Sleater-Kinney perform Aug. 20. For more throwback fixes, New Kids on the Block are slated for Aug. 4 and Alanis Morissette with Garbage and Liz Phair play on Aug. 31. Visit merriweathermusic.com for the full lineup.
Wolf Trap has a full schedule of events planned this summer as well. Highlights include Renee Fleming on Aug. 6, Joan Jett and the Blackhearts on Aug. 12, and ABBA the Concert on Aug. 15. Visit wolftrap.org for the full schedule.
Gay Men's Chorus of Washington celebrates 40th anniversary with virtual concert, retrospective
Veteran choir soldiers undeterred through pandemic with Zoom rehearsals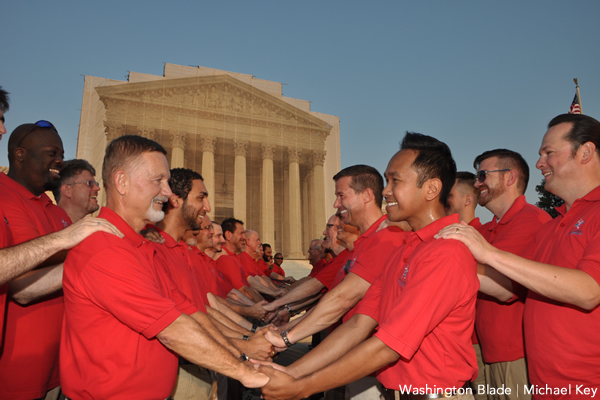 GMCW Turns 40
Streaming begins Saturday, June 5 at 7 p.m.
Available through June 20
Tickets: $25
gmcw.org
Discussion of the Gay Men's Chorus of Washington quickly becomes emotional for its members both veteran and newbie(-ish). They're the kind of strong feelings that only exist when one has sacrificed and invested in something.
"It's an experience that touches our soul in a way that not that many LGBTQ+ people get to experience," says tenor Javon Morris-Byam, a gay 28-year-old music teacher who joined three years ago. "We have music tying us together and in the end, we make a product that we can share with the public and that's a humbling experience."
Steve Herman, 79, is a founding member, though he doesn't sing. One of a group of "non-singing members," he joined in June 1981 and has helped over the decades painting scenery, designing ads, serving on the board and more. His partner at the time had joined the chorus as a singer.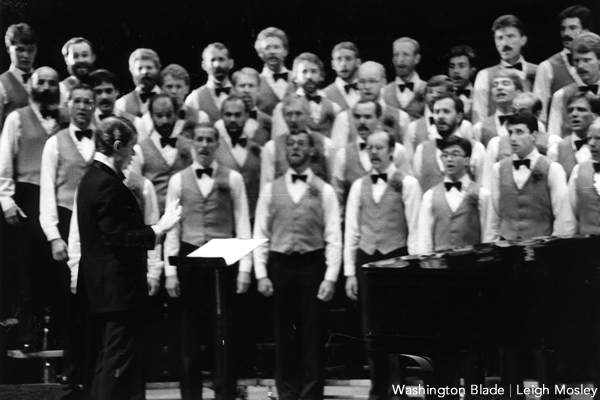 Now retired after 47 years in the federal government, he says the Chorus "has been a major centerpiece of my life."
"This may sound corny, but I couldn't imagine my life without the chorus," Herman says.
The chorus is celebrating its 40th anniversary this weekend with a streaming concert simply dubbed "GMCW turns 40" that can be streamed starting Saturday, June 5 at 7 p.m. and can be viewed until June 20.
Selections will include "From Now On" (from "The Greatest Showman"), "Rise Up," "Make Them Hear You" (from "Ragtime"), "Truly Brave" and a new song called "Harmony's Never Too Late!" written for the occasion by Stephen Flaherty and Lynn Ahrens, composers of "Ragtime." Video clips of past performances will also be included in a montage. Tickets are $25 at gmcw.org.
Thea Kano, the Chorus's artistic director since 2014 (she was associate director for a decade prior), says "Make Them Hear You" has "kind of become our anthem over the last 10 years," so contacting its composers for a commission made sense. They premiered it last summer virtually at the Chorus's Summer Soiree, a COVID-induced postponement of its usual Spring Affair.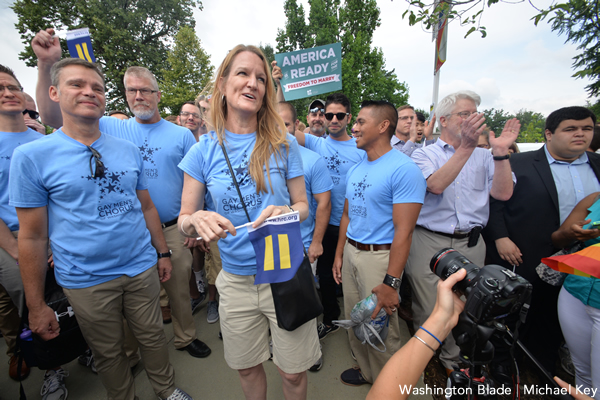 Kano, a straight ally, directs the Chorus with aid from Associate Conductor C. Paul Heins, Assistant Conductor Joshua Sommerville and accompanist Teddy Guerrant. Justin Fyala has been the Chorus's executive director since 2016. Staff also includes Craig Cipollini (director of marketing), Kirk Sobell (director of patron services) and Alex Tang (accompanist).
Under the main Chorus umbrella are five ensembles: 17th Street Dance, a 14-member performance troupe started in 2016; Rock Creek Singers, a 32-voice chamber ensemble; GenOUT Youth Chorus, a teen choir of about 25; Potomac Fever, a 14-member harmony pop ensemble; and Seasons of Love, a 24-voice gospel choir.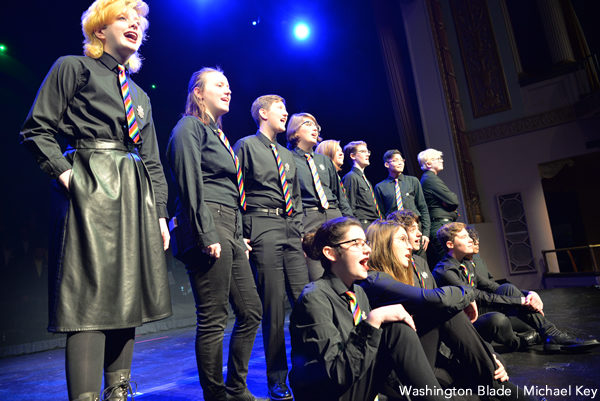 Musically, the Chorus's repertoire is eclectic.
"(We sing) everything from spiritual to glam rock to punk to traditional classical, and everything in between," Morris-Byam says. "I love when the chorus is all together and able to produce a big powerful sound."
Kano says working with Fyala is "a dream" and says under his leadership the Chorus is "in a very healthy financial place, which is wonderful and a very humble thing to be able to say right now particularly given that we're in a pandemic — that's not the case with a lot of arts organizations."
The D.C. Chorus is a quasi-unofficial spin off of its San Francisco counterpart. During an early '80s national tour, the San Francisco group performed at Washington's Kennedy Center and had a profound effect on local audiences. Marsha Pearson, a straight woman who lived in Dupont Circle at the time and enjoyed hanging out with gay men, was one such person.
"I couldn't believe we didn't have one of these," she told the Blade 10 years ago for a story on the Chorus's 30th anniversary. "I thought, 'We're the nation's capital, how come we don't have this?'"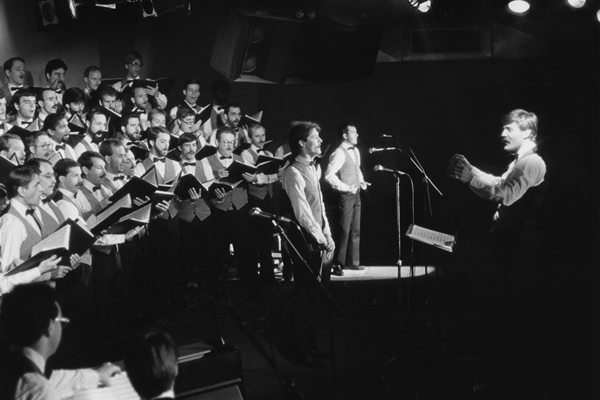 She hand wrote fliers — four to a sheet — had her sister photocopy them at her office, cut them up by hand and passed them out at Capital Pride in 1981. Accounts vary about how many showed up to the first practice at the long-defunct gay community center (no connection to the D.C. Center) on Church Street. Pearson remembers about 30. Others say it was more like 15-ish. It was June 28, 1981 and, by all accounts, an innocuous beginning.
Pearson never sang with the group — it was exclusively a men's chorus. She asked if anybody had any conducting experience. The late Jim Richardson did and became the first director.
"I still remember the first chord," Pearson told the Blade in 2011. "It was just a simple thing, you know, like do, mi, so, do, but I just got goosebumps. I was just elated that even one note came out, I was so excited. I got those same goosebumps at the anniversary concert last weekend. I put their CDs on and I get the same thing, especially on certain things they sing. You just can't believe it sounds so great."
Click here for more about the history of the group. A bio/history is also available at gmcw.org.
COVID has, of course, wreaked havoc on the operation. Thankfully, Kano says, no members have died from it, though a handful (she says fewer than 10 that she knows of), including Kano, have had it and recovered.
The Chorus continued its Sunday evening rehearsals via Zoom, which, because of the precision required for musical performance, was tougher to take online than, say, a business meeting. It never occurred to the Chorus leadership to take a hiatus.
"I look back now like, 'Why didn't we take some time off,' but I think off the top of my head at the time it was like, "We sing and we're a social justice organization and community is such a big part of who we are,'" Kano says. "And so for suddenly, with no notice, to have something that we love so much and are so passionate about …. to suddenly just turn the lights off, that wasn't even an option."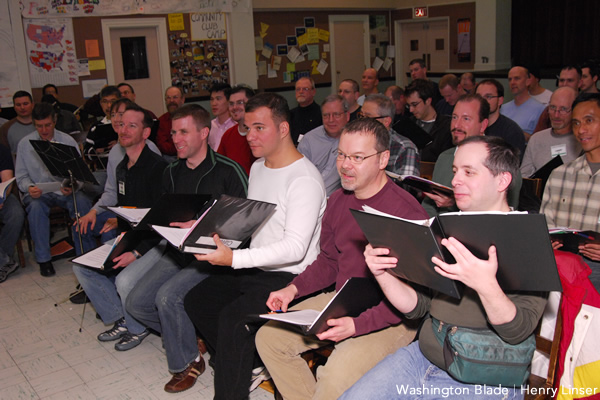 With the Chorus and dancers and GenOUT, there are about 200 current volunteer performers. It's been slightly higher at times. Some were deterred by the thought of rehearsing via Zoom although some former members no longer in the D.C. area — even a few overseas — rejoined when virtual participation became possible.
The murder of George Floyd and the Black Lives Matter movement last summer and beyond was a galvanizing event. The Chorus responded with its "Let Freedom Sing" concert, which Kano says celebrated the intersection of Black and LGBTQ people.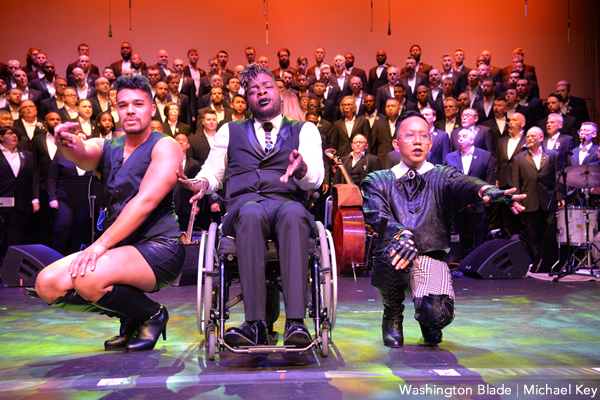 "It was our way of saying we raise our voice in solidarity with those facing injustice," Kano says.
But does that get messy at times? Surely not everyone in a choir of this size is on the same page politically, even in a progressive city like D.C., right?
As a nonprofit, the Chorus avoids anything ostensibly political. Kano says the issue did arise when they were invited to sing at a Virginia-based gun-reform event last year. They participated, but carefully.
"So anytime you mentioned guns, it becomes political," Kano says. "It's not about whether or not we support the Second Amendment. It's us standing in solidarity with those who have been victims of gun violence."
Kano says there's "a very good chance had this been a non-pandemic year," they would have been invited to sing at the Biden-Harris inauguration, which she says they "absolutely" would have agreed to.
"We did wonder, though, a few years ago what we would have said if 45 were to ask us," she says. "We didn't spend a lot of time on it because we knew that wasn't gonna happen," she says with a chuckle.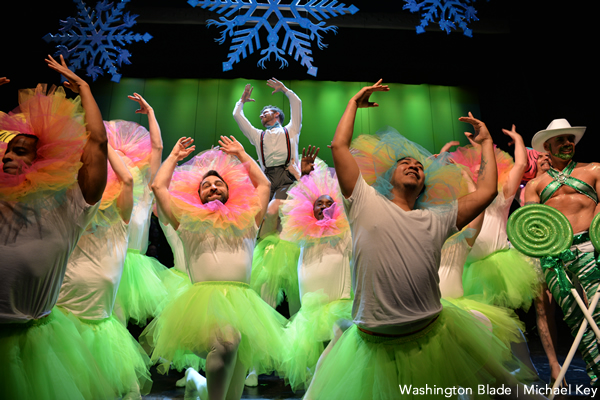 Herman says performing at big, pro-LGBTQ "statement"-type events is woven into the Chorus's history and is understood.
"Every Christmas Eve, we'd sing for the patients at NIH," he says. "We still do, only then it was primarily AIDS patients. We sang special concerts when the (AIDS) Quilt was first displayed and when there was a March on Washington. We did a lot of community work and outreach at a time when it was really needed."
Morris-Byam says even today, with so much progress having been made, the Chorus still is needed. He, by the way, calls Kano "one of the most brilliant musicians I've ever met."
"I believe the Chorus is a strong political statement in itself," he says. "When we're making a strong, joyful noise, it's celebrating everything we are, what we can be, and everyone who has gotten us where we are.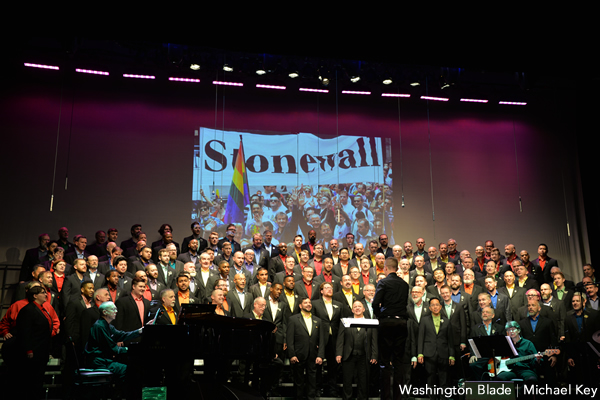 There have been challenges over the years — finding new office space, patching together individual vocal parts for virtual performances — but no warring factions. Kano is, by most accounts, extremely well liked.
The future, Kano says, is bright. She hopes to resume in-person rehearsals in the fall. She spent a big chunk of early lockdown transcribing a Puccini "Gloria Mass" for tenor/bass chorus. She plans to program it with works by Cole Porter eventually.
Ultimately, Kano says, her goals for the Chorus are about making great art.
"Art comes first," she says. "Because that's how we deliver our mission. And if we put great art first, it's going to attract great people. It's going to both as members and as audience members and patrons, and therefore it's going to attract great funding, and then all that goes right back into the arts we can further our expansion and our ability to get the mission out."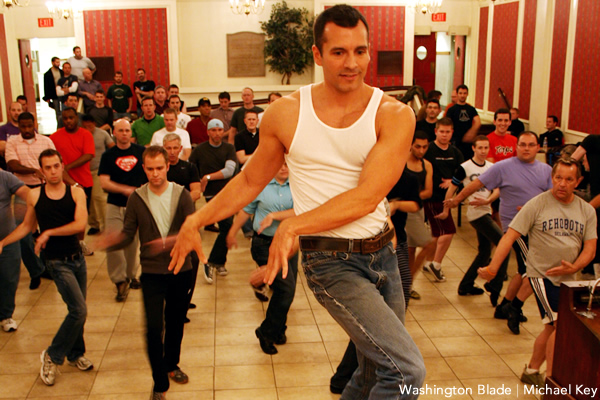 Billy Porter talks about his HIV diagnosis and keeping secrets
The Tony, Emmy, and Grammy-Award winning actor revealed the secret he's been keeping for 14 years in the Hollywood Reporter Wednesday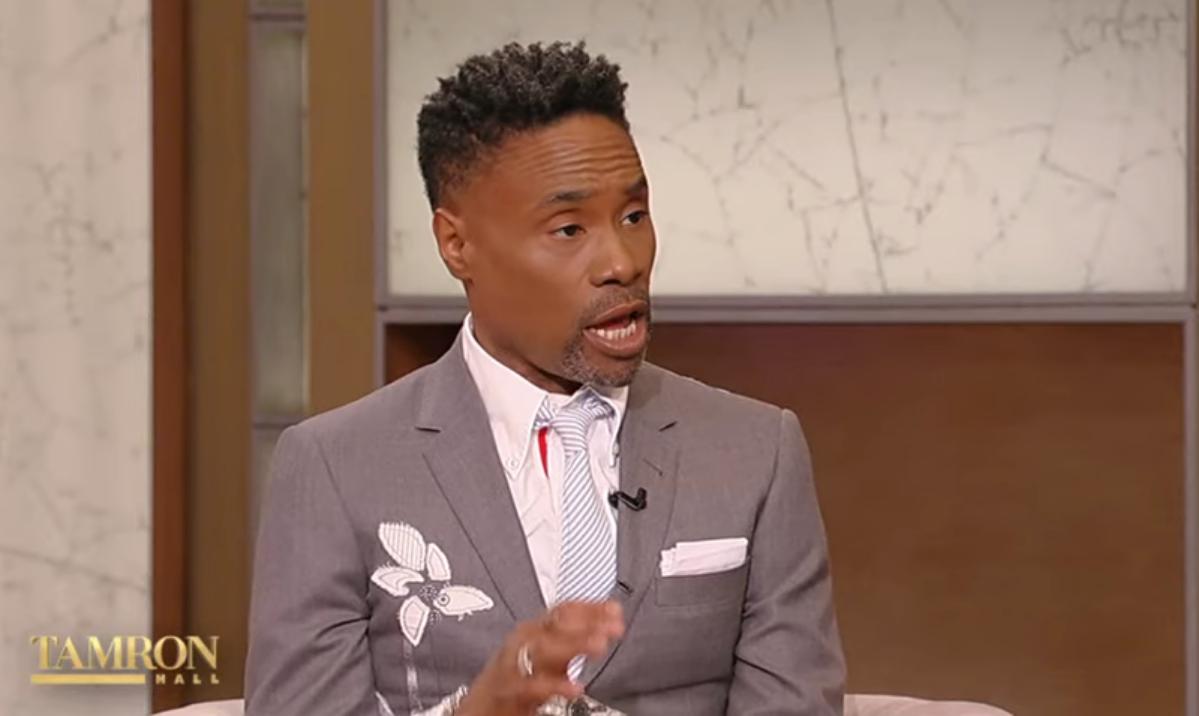 NEW YORK – Daytime talk show host Tamron Hall welcomed Broadway icon and star of the hit tv show "Pose," Billy Porter on her show that aired Wednesday. The Tony, Emmy, and Grammy-Award winning actor revealed the secret he's been keeping for 14 years that was made public in a piece for the Hollywood Reporter published Wednesday.
Porter discusses his HIV diagnosis from over a decade ago which the actor said he felt a sense of shame that compelled him to hide his condition from his castmates, collaborators and even his mother, and the responsibility that now has him speaking out. "The truth is the healing," Porter said.
"I was on the precipice of obscurity for about a decade or so, but 2007 was the worst of it. By February, I had been diagnosed with Type 2 diabetes. By March, I signed bankruptcy papers. And by June, I was diagnosed HIV-positive," he wrote. "The shame of that time compounded with the shame that had already [accumulated] in my life silenced me, and I have lived with that shame in silence for 14 years. HIV-positive, where I come from, growing up in the Pentecostal church with a very religious family, is God's punishment," the actor wrote.