Kylie goes country (sort of) on new album 'Golden'
Easy-on-the-ears release has stylistic similarities to Gaga's 'Joanne'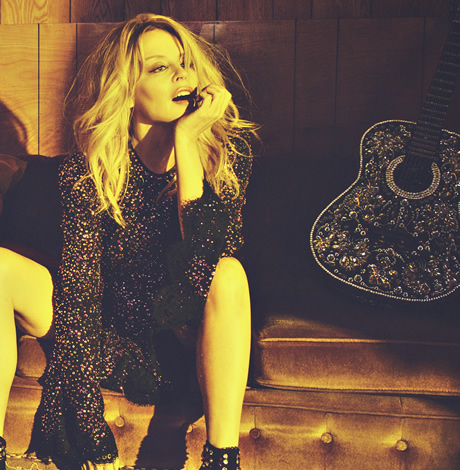 It's been a year of comebacks. Justin Timberlake's "Man of the Woods" and Toni Braxton's "Sex & Cigarettes" remind us of artists who have managed to remain essential to the pop vocabulary over several decades. Add Australian pop star Kylie Minogue to that list. Minogue, who recently released her 14th studio album "Golden" on BMG, has been a staple of dance-pop since her debut album "Kylie" (1988). With "Golden" the singer takes an unexpected turn toward country while giving more than a nod to her longtime fans.
"Golden" is somewhat of a departure from previous albums such as "Kiss Me Once" (2014) and "Aphrodite" (2010). Leaving the purity of the dance floor anthem, Minogue moves to a self-reflective genre, and not without precedent — we need only think of Lady Gaga's recent country-esque turn with "Joanne" (2016). With a writing credit on every track, Minogue has taken a more direct ownership over the content, signaling a return to an earlier iteration of her musical career. In fact, the song "Cowboy Style" from her album "Impossible Princess" (1998) anticipates both the style and feel of "Golden."
The album's two singles, "Dancing" and "Stop Me from Falling" provide a fair sample of the pop/country blend Minogue is aiming for.
"Dancing" is just what the name suggests suggests — a well-produced dance track engineered for mainstream radio with the potential for country crossover. The accompanying music video, however, is much more telling. It features Minogue in vintage country star glamour (think Dolly Parton), complete with glitter, cowboy boots and line dancing. Minogue imagines herself a queen of country, surrounded by dancing cowboys — a fantasy straight out of a Nashville bar, the city where Minogue recorded parts of her album.
"Stop Me from Falling," the second track on the album is a hand-clapping appeal to contemporary country. The imagery is all right, but it still ends up sounding more like the various country covers of Avicii's "Wake Me Up" than country music per se.
But to make a serious comparison between Minogue's album and country is perhaps to miss the point entirely. "Golden" is much more like a costume party than a real crossover album, and that is partly why it's so fun.
The title track demonstrates this playfulness with genres. Beginning with an unmistakable variation on the theme from "The Good, the Bad and the Ugly," it quickly transforms into a upbeat dance track. This almost humorous movement between two different genres is what gives the album its character. Banjos and acoustic guitars mix freely with synthesizers throughout. The line-dancing country bar becomes a nightclub.
That said, there are two notable exceptions to the otherwise widespread genre mixing, which are "Radio On" and "Sincerely Yours."
"Radio On" is a real candidate for country radio. The song has the most depth of any on the album. Without resorting to a pulsing electronic beat, Minogue breaks through the kitsch and camp of her other country-inspired songs, demonstrating her talents as a versatile singer and songwriter. It makes for a welcome contrast to the upbeat tracks and gives authenticity to the whole project.
The other deviation comes from "Sincerely Yours," a return to classic Kylie. A pure dance-pop track, it's as though Minogue is reminding fans that this is all a phase and that she will be returning to the normal order of business when she's done.
While by no means a revelation, "Golden" is a good album overall and a enjoyable distraction from ordinary pop. At its best, it showcases Minogue's ability to write fresh, fun and occasionally deep songs. At its worst, it is offensively palatable — a sometimes forgettable wash of dance beats and banjo. But if one thing is clear, it's that Minogue is looking to have a good time. And she's taking us along for the ride.
New dance single pays tribute to Town Danceboutique
Local musicians pen 'Town' in honor of shuttered club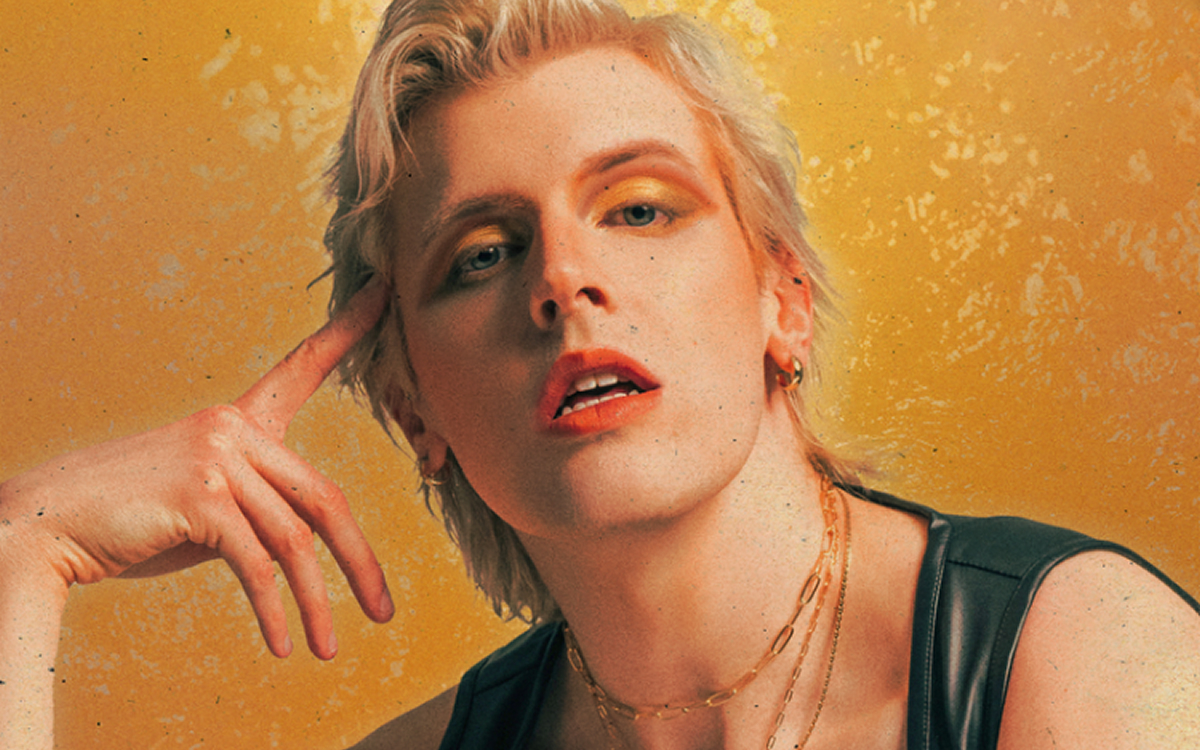 The closing of the LGBTQ nightclub Town Danceboutique in the summer of 2017 was heartbreaking to local musician Bryce Bowyn. He and his Los Angeles-based singer/songwriter friend Lexie Martin decided to honor its legacy in their new single, "Town."
For Bowyn, who moved to the District about a decade ago to attend school at American University, the memories he has from Town Danceboutique are endless. And when it closed, it was a massive loss to Bowyn and many others.
"It was such a cool space," Bowyn said. "It was just disappointing to see a place that brought so many people together become part of the landscape again." The building Town Danceboutique used to be housed in is now home to upscale apartments and a CVS.
Town Danceboutique was a formative place for Bowyn and Martin, and it was Bowyn's first experience in an open and accepting LGBTQ environment. His favorite memories at the club were always on Halloween, he said. Patrons, including Bowyn, would go all out with their costumes to look their very best.
Bowyn and Martin met while they were both in the musical theater program at American University. Despite their years-long friendship, "Town" is the first song they have written together. They sat down over FaceTime and got to work. It was Martin's idea to pay homage to Town Danceboutique, and the song follows the story of pre-gaming, going out, and hitting the dance floor.
But the single also serves as a hype song for going out in any city, at any place.
"It was important to me for the song to remain relatable and accessible," Bowyn said. "So the whole foundation of the chorus, 'Let's go to town,' can either mean Town Danceboutique, or painting the town red and having the night of your life."
Bowyn started writing and producing his own music in 2018. He released an EP titled "A Rosy Retrospect" in 2022, and most recently released a single "A Bridge Burned Down" in June. His music is inspired by late 2000s pop and '80s synthpop, influenced by stars like Madonna and Charli XCX. Lexie Martin released her self-titled EP in 2019 and most recently came out with her single "SUPERPOWER" in 2021.
Bowyn has been a lifelong pop music enthusiast. He distinctly remembers watching Britney Spears perform "Oops!…I Did It Again" at the MTV Video Music Awards when he was a kid and thinking "That was what I wanted and what I was set to do in life."
"My heart was always with pop music," Bowyn said.
"Town" is available now for streaming on Spotify, Apple Music, and Soundcloud.
From Monáe to Madonna, fall will rock in D.C.
Local venues hosting array of queer artists in coming months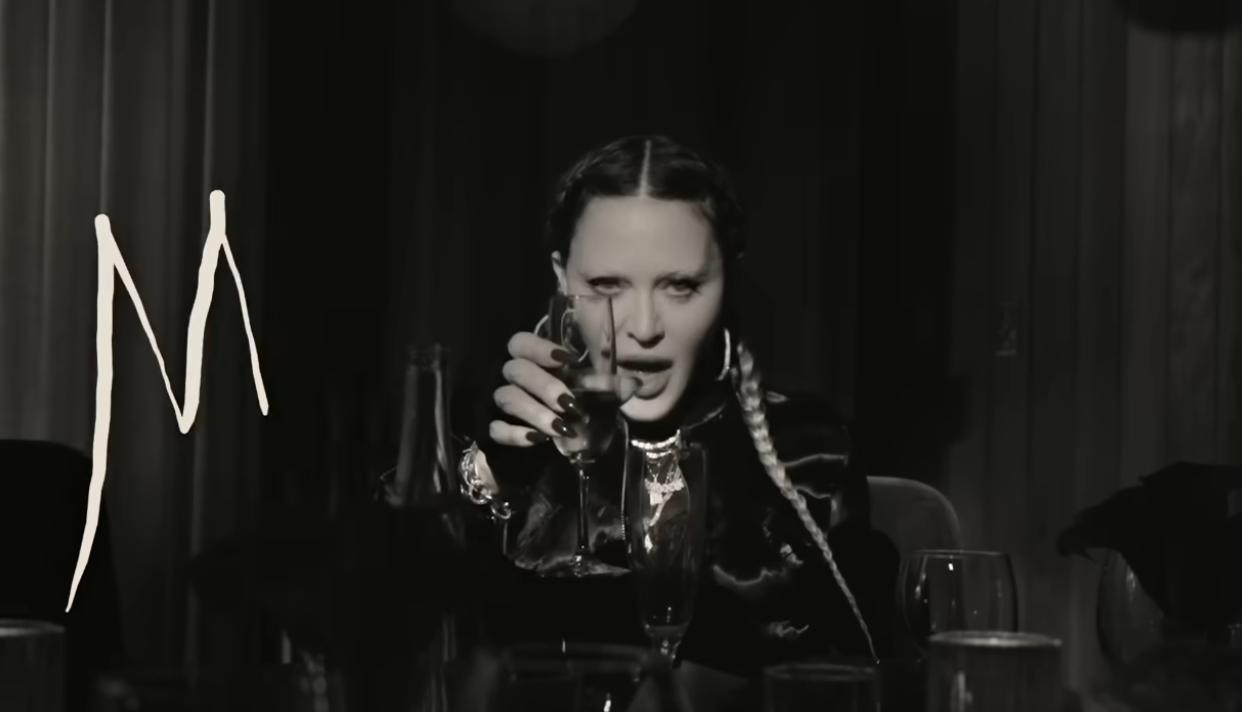 The D.C. area has many LGBTQ musical acts to look forward to this fall. Starting with pansexual and nonbinary actor and R&B singer Janelle Monáe, performing at the Anthem on Sept. 24-25 with ticket prices ranging from $135 to $301 on StubHub.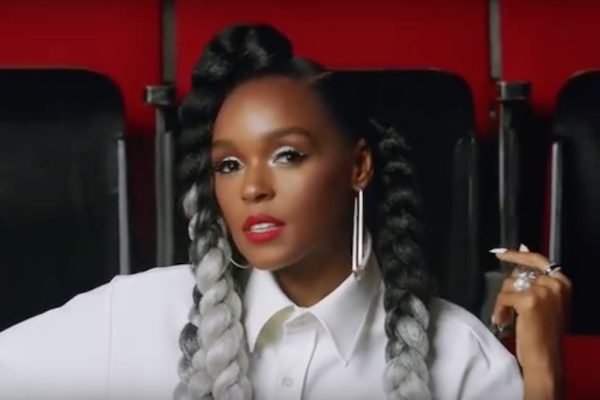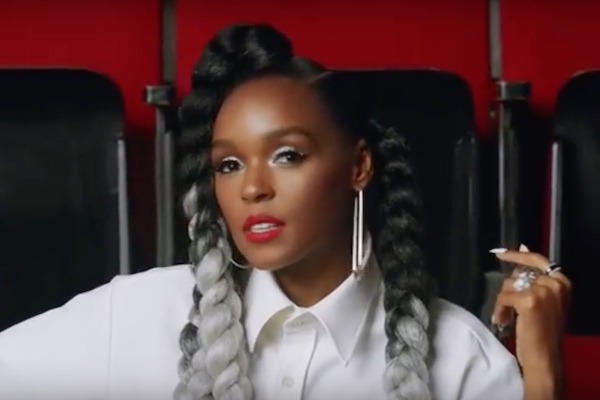 Singer Hozier's "Unreal Unearth Tour" is coming to the Anthem on Sept. 26-27. Tickets are available on StubHub starting at $324.
On Sept. 28 the CFG Bank Arena in Baltimore will see lesbian pop artist SZA's "SOS Tour" with tickets starting at $165 on Ticketmaster.
Queer indie pop singer Ashnikko is coming to the Anthem on Sept. 29 to perform their "Weedkiller Tour." Tickets available on StubHub range from $49 to $279.
Coming to Merriweather Post Pavilion in Columbia, Md., is the All Things Go Festival. Performing are lesbian singers Tegan and Sara, alt-pop singer Lana Del Rey, pop singer Carly Rae Jepson, and more. The festival will take place Sept. 30-Oct. 1 with two day passes starting at $397 on SeatGeek.
Rock band Queen will perform "The Rhapsody Tour" at the CFG Bank Arena along with Adam Lambert on Oct. 4-5. Tickets are starting at $181 on Ticketmaster.
Pop star and trans woman Kim Petras' "Feed the Beast World Tour" will reach the Anthem on Oct 12. Tickets range from $72 to $817 on StubHub.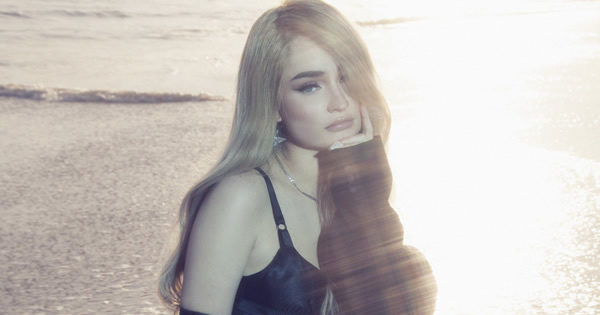 Queer pop singer Kesha is coming to the Anthem on Oct. 29 to support her new album, "Gag Order." Tickets go from $86 to $261 on Event Ticket Center.
Queer pop rapper Shygirl is co-headlining with bisexual singer Tinashe for the "Nymph" tour at the Anthem on Nov. 5. Tickets range from $45 to $145 on Ticketmaster.
Indie band Men I Trust is performing at Echostage on Nov. 15. Tickets are available on Ticketmaster for $30.
Nonbinary rapper Lil Uzi Vert's "PINK TAPE TOUR" will be at the Anthem on Nov. 21. Tickets start at $90 on StubHub.
Doja Cat's "The Scarlett Tour" will reach Capital One Arena on Nov. 27. Tickets start at $100 on Ticketmaster.
Madonna will bring her highly anticipated and delayed "The Celebration Tour" to the Capital One Arena Dec. 18 and 19. Tickets are available on Ticketmaster starting at $110.
Tom Goss to perform at Rehoboth Beach Bear Weekend
Out singer entertains at the Sands Hotel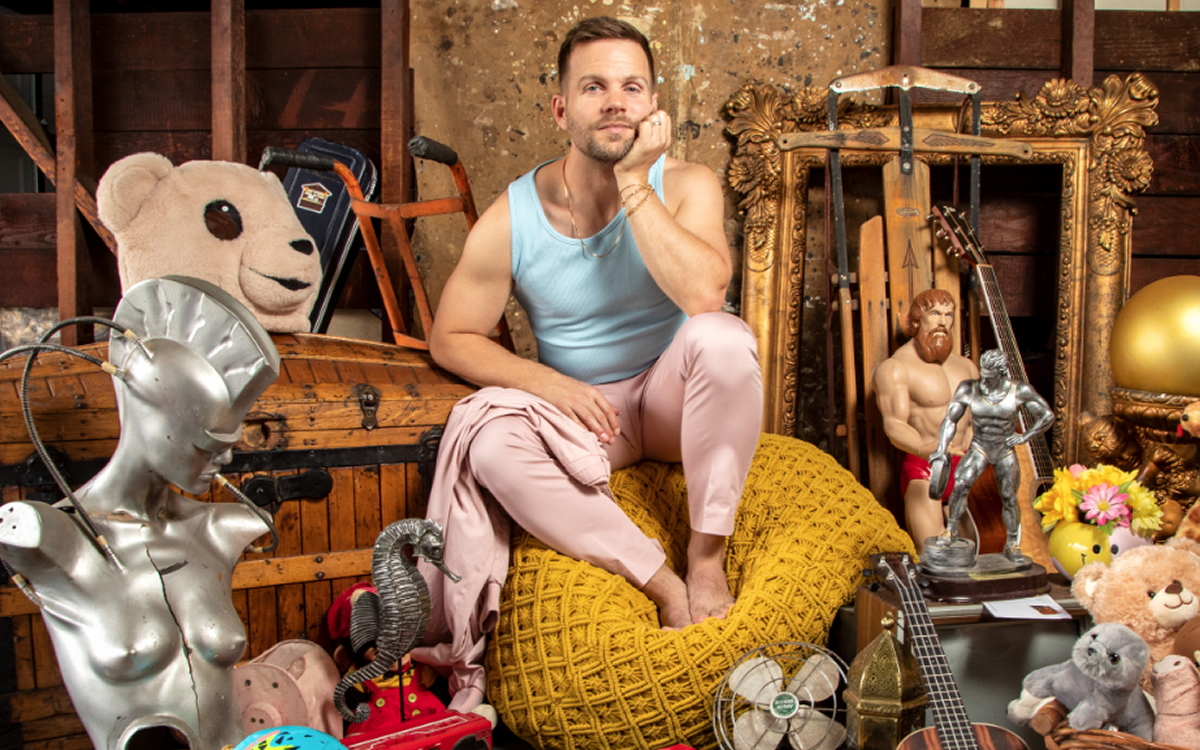 Out singer Tom Goss will perform at the Rehoboth Beach Bear Weekend on Saturday, Sept. 16 at 7 and 9 p.m. at the Sands Hotel.
He will sing his memorable songs like "Son of a Preacher Man" and "Bears," as well as tracks from his new album, "Remember What It Feels Like," where he sings about being a 42-year-old gay man still reeling from his husband's infidelity who was recently conned by a lover with a secret life now serving time in prison.
Tickets to Rehoboth Beach Bear Weekend start at $20 and can be purchased on Eventbrite.