September 19, 2018 at 10:02 am EDT | by Lou Chibbaro Jr.
Food & Friends names new executive director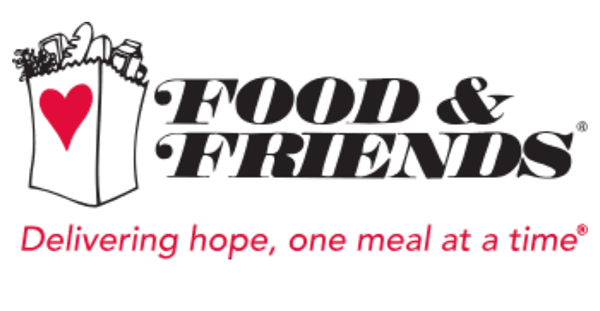 Food & Friends, the D.C.-based nonprofit organization that has provided home-delivered meals to people with serious illnesses, including HIV and AIDS since 1988, announced on Tuesday that it has named Carrie Stoltzfus, its current deputy director, as its next executive director.
Stoltzfus will succeed Craig Shniderman, who has served as the organization's executive director for nearly 24 years. Shniderman announced last December that he planned to step down from his executive director's post on Dec. 31, 2018 to pursue "avocational interests and some new professional experiences" rather than retire.
Stoltzfus holds a master's degree in public health from Johns Hopkins University. She has been with Food & Friends for 15 years. In her current role as deputy executive director her responsibilities include leading a team that oversees client services, volunteer services, nutrition, kitchen and groceries, and delivery, according to a statement released by Food & Friends.
"Carrie brings passion for our work, deep concern for our staff, volunteers, clients and donors, and respect for everyone who is a part of the Food & Friends family," said Peter Glassman, president of the organization's board and head of the search committee that selected Stoltzfus.
"Food & Friends Board of Directors undertook a vigorous national search for its next leader, with aid from search consultants at Russell Reynolds Associates who screened more than 100 applications," the statement released by the group says. "After meeting a substantial number of outstanding candidates from around the country, the Board of Directors determined that the best candidate was within the organization and selected Carrie Stoltzfus on Sept. 13," the statement says.
"I am excited to take on this new opportunity as Food & Friends continues to fill an essential role in our community and as it evolves to work in lockstep with the broader public health sector to serve even more of our Washington area neighbors," Stoltzfus said in the statement.
The group says it currently prepares and delivers nearly one million meals each year to clients free of charge across 5,300 square miles in a region that includes D.C., Maryland, Virginia, and West Virginia. The group says over 5,500 volunteers help it serve more than 2,800 people annually.