GLAAD releases second LGBT-friendly children's book 'Jack (Not Jackie)'
The story focuses on gender identity and expression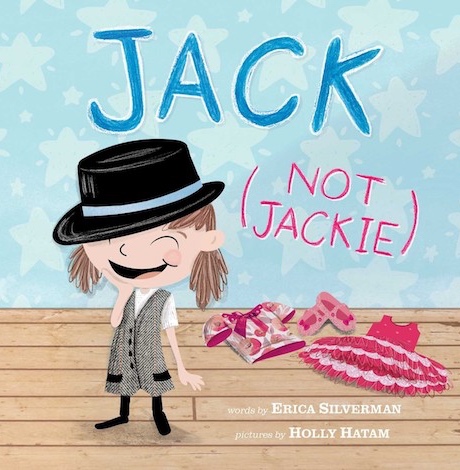 GLAAD and Bonnier Publishing USA have released "Jack (Not Jackie)," the second book in their LGBT-friendly children's book series.
"Jack (Not Jackie)" is written by Erica Silverman and illustrated by Holly Hatam. It aims to teach children about gender identity and expression.  According to GLAAD, "the story centers around a big sister, Susan, who learns to understand and appreciate that her younger sibling identifies as 'Jack' rather than 'Jackie.' The book also features a loving and supportive Mom, who listens to Jack and is patient with Susan."
"Today children of all ages are finding support and understanding from parents and caregivers when they express that their gender identity or gender expression doesn't match the sex recorded on their birth certificate," Nick Adams, director of transgender media and representation at GLAAD, said in a statement. "The social transition portrayed in this book is simply and refreshingly a family listening to their child and following his lead as he tells them what name and pronoun he wants to use and how he wants to dress."
In May, GLAAD and Bonnier Publishing USA released "Prince & Knight," written by Daniel Haack and illustrated by Stevie Lewis. The tale follows a prince and a knight who join together to fight off an evil dragon and fall in love.
Proceeds from the books benefit GLAAD. The collaboration plans to release four books per year for readers up to the age of 14.
PHOTOS: Freddie's Follies 20th
Arlington drag show celebrates milestone
Freddie's Follies had a 20th anniversary show at Freddie's Beach Bar in Arlington, Va. on Saturday, March 18. Performers included Destiny B. Childs, Monet Dupree, Patti Lovelace, Sasha Adams Sanchez and Ophelia Bottoms.
(Washington Blade photo by Michael Key)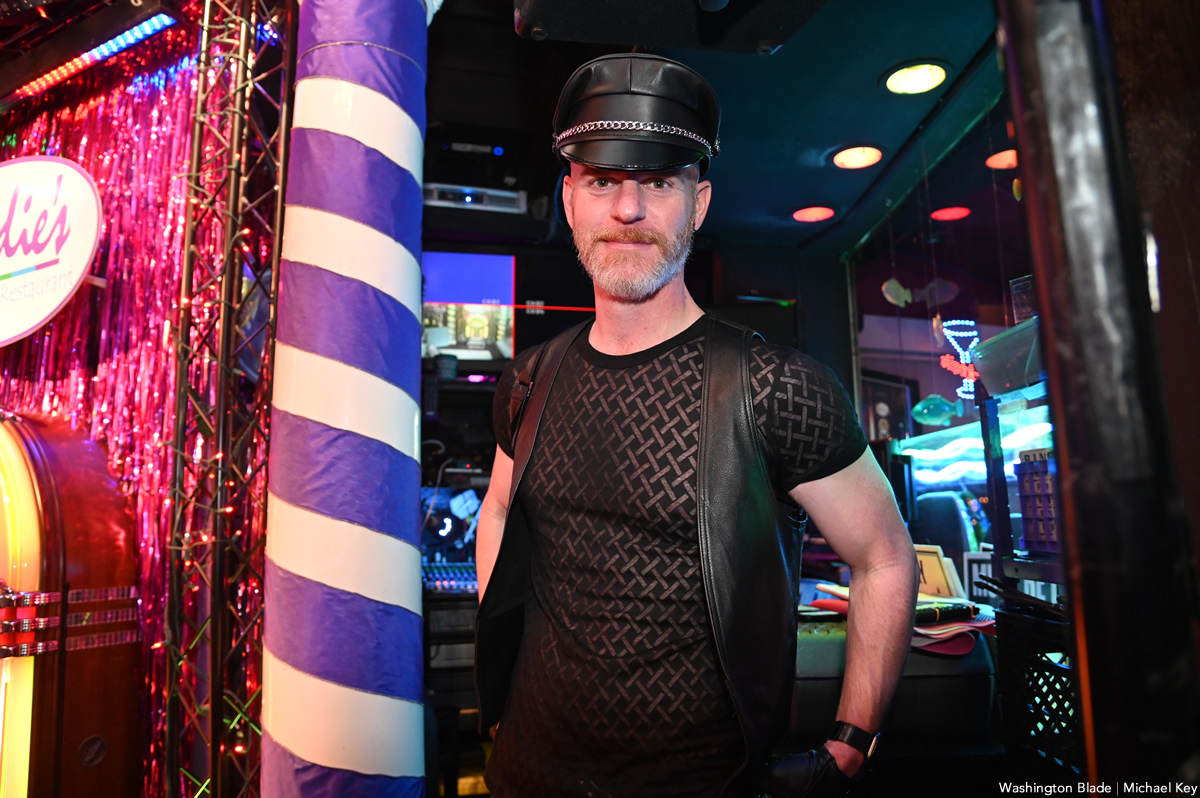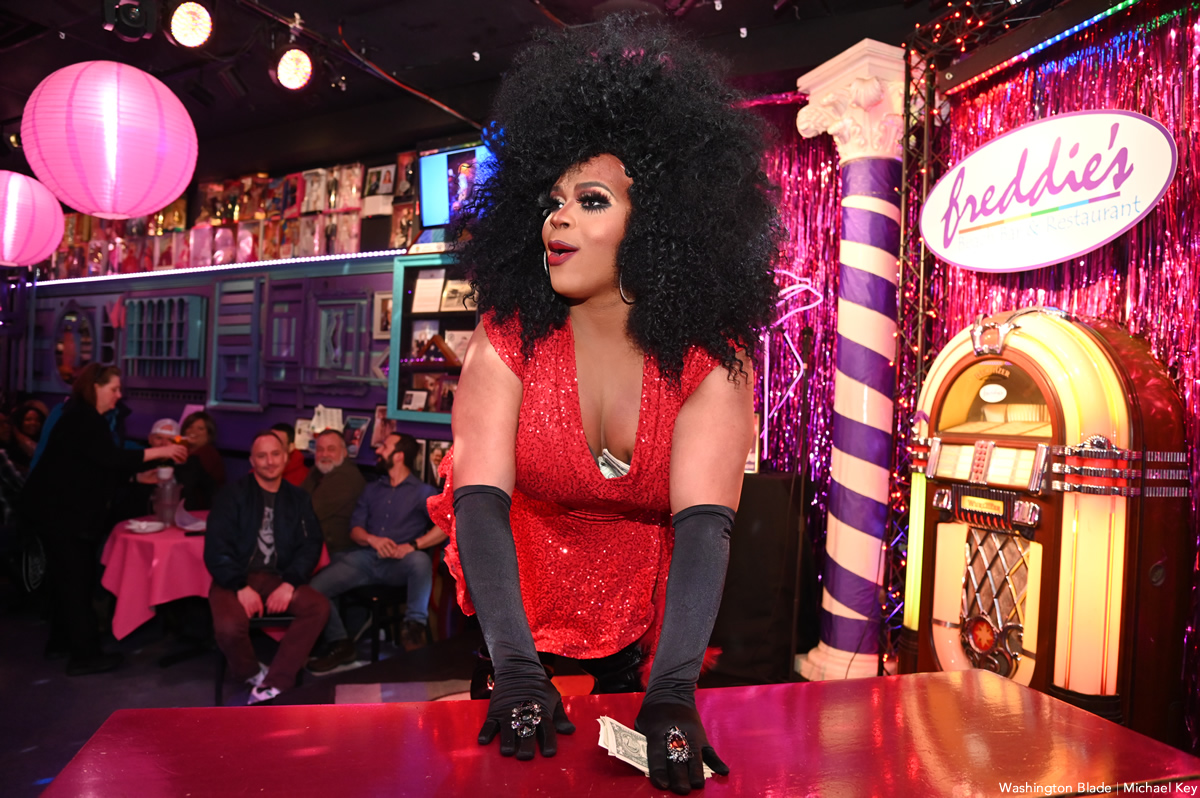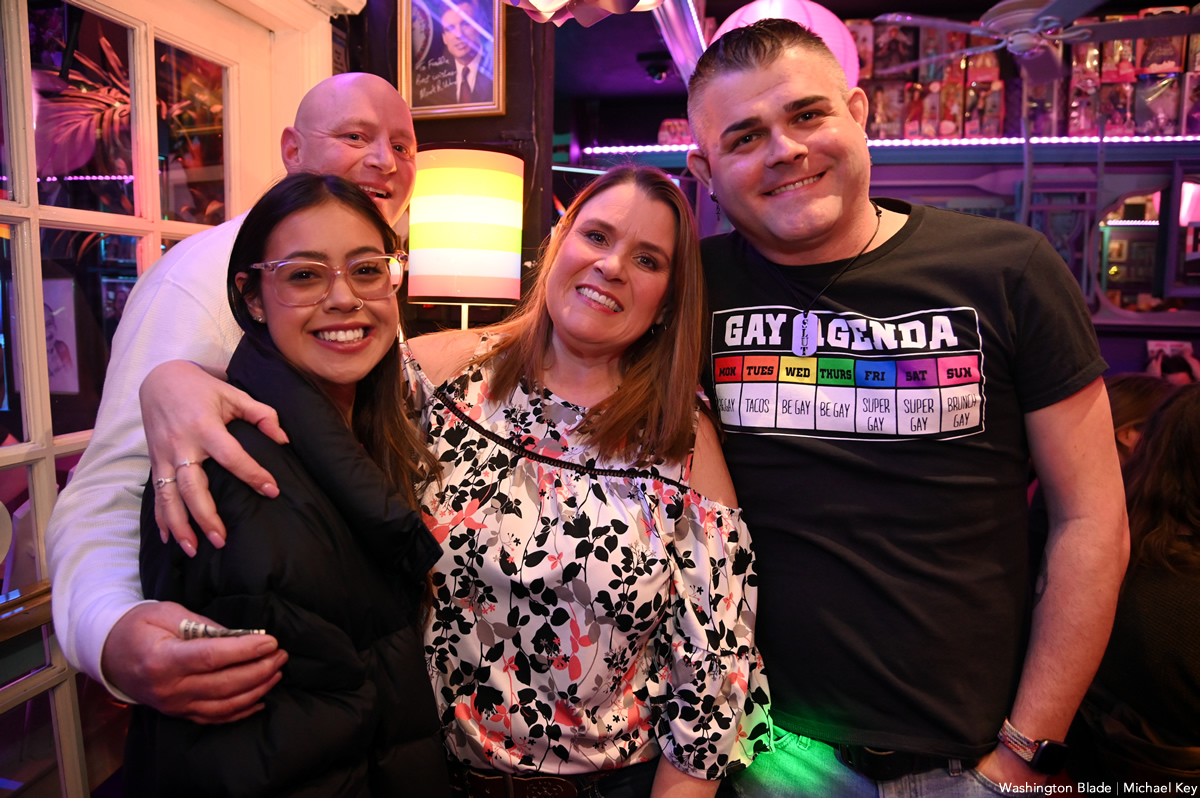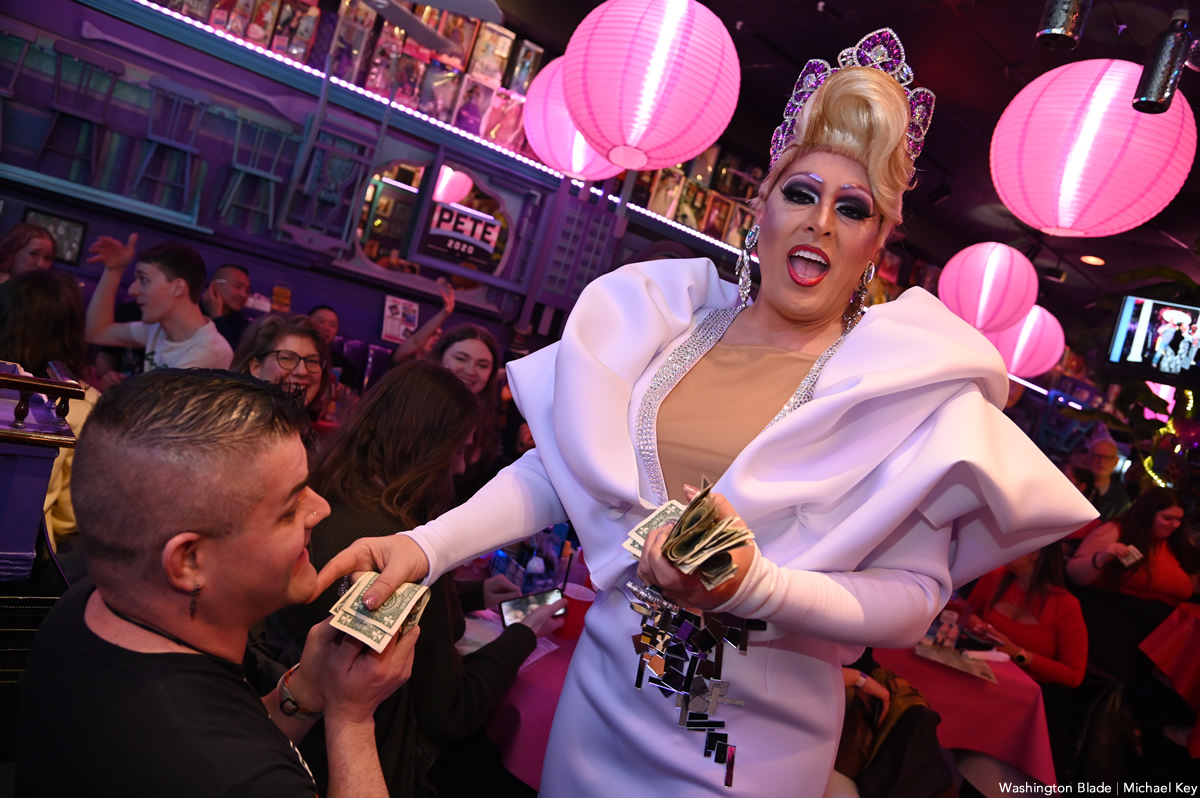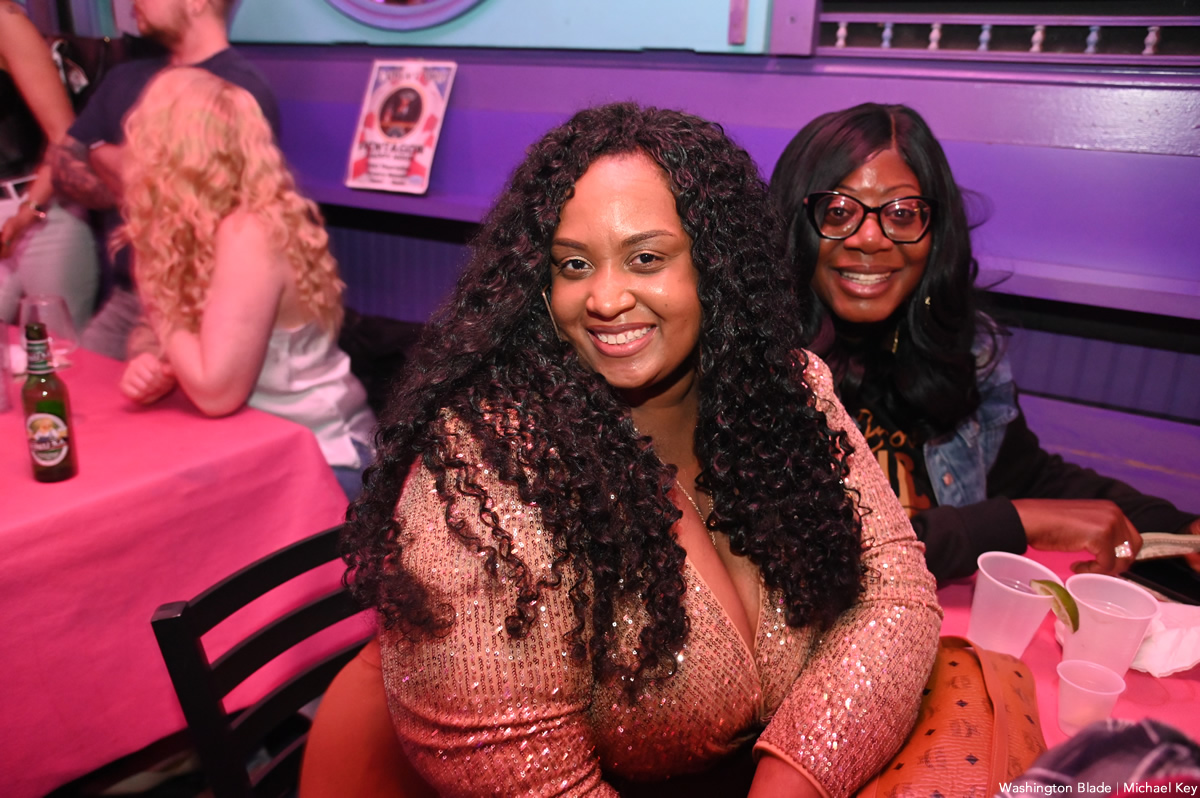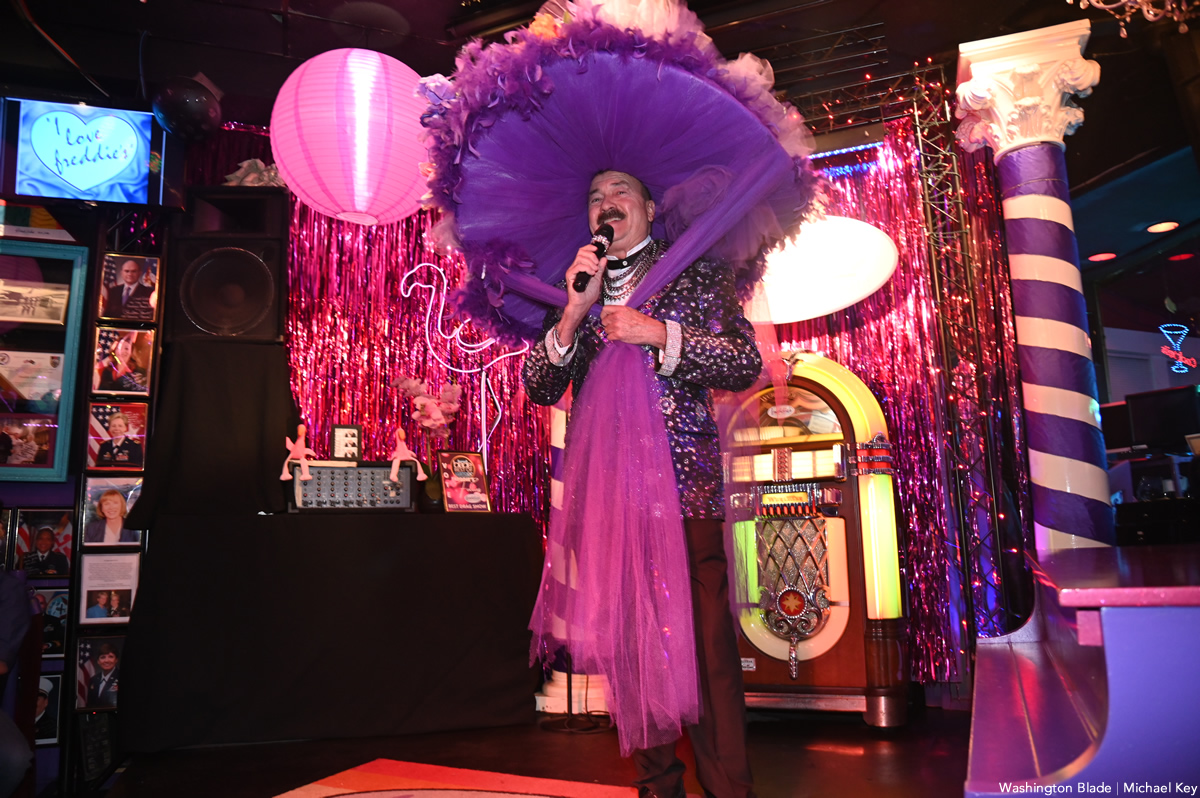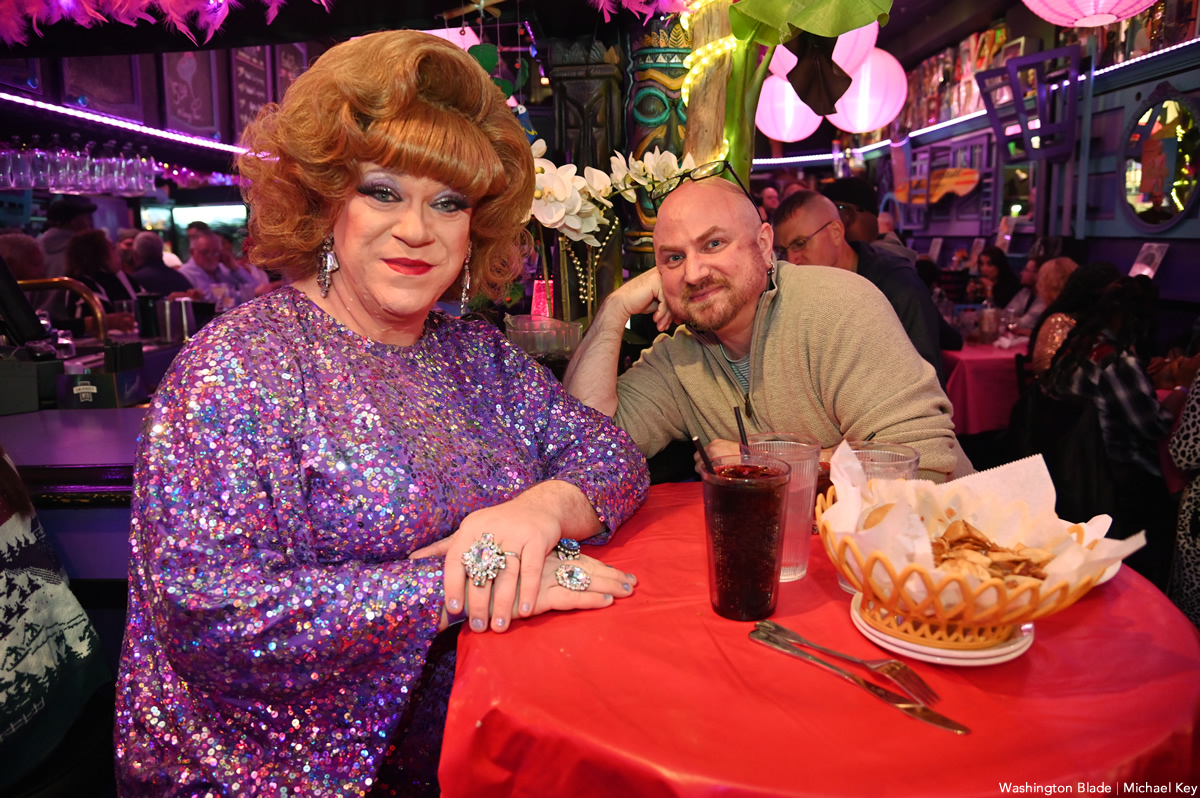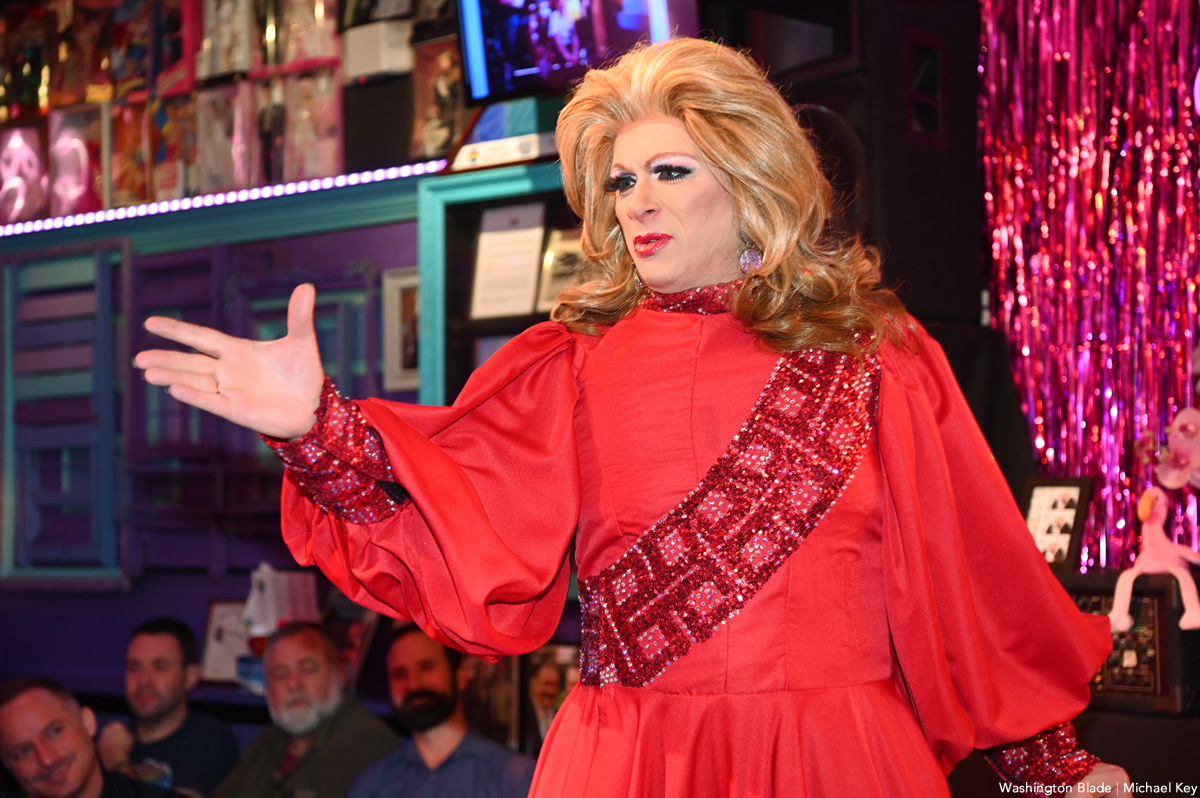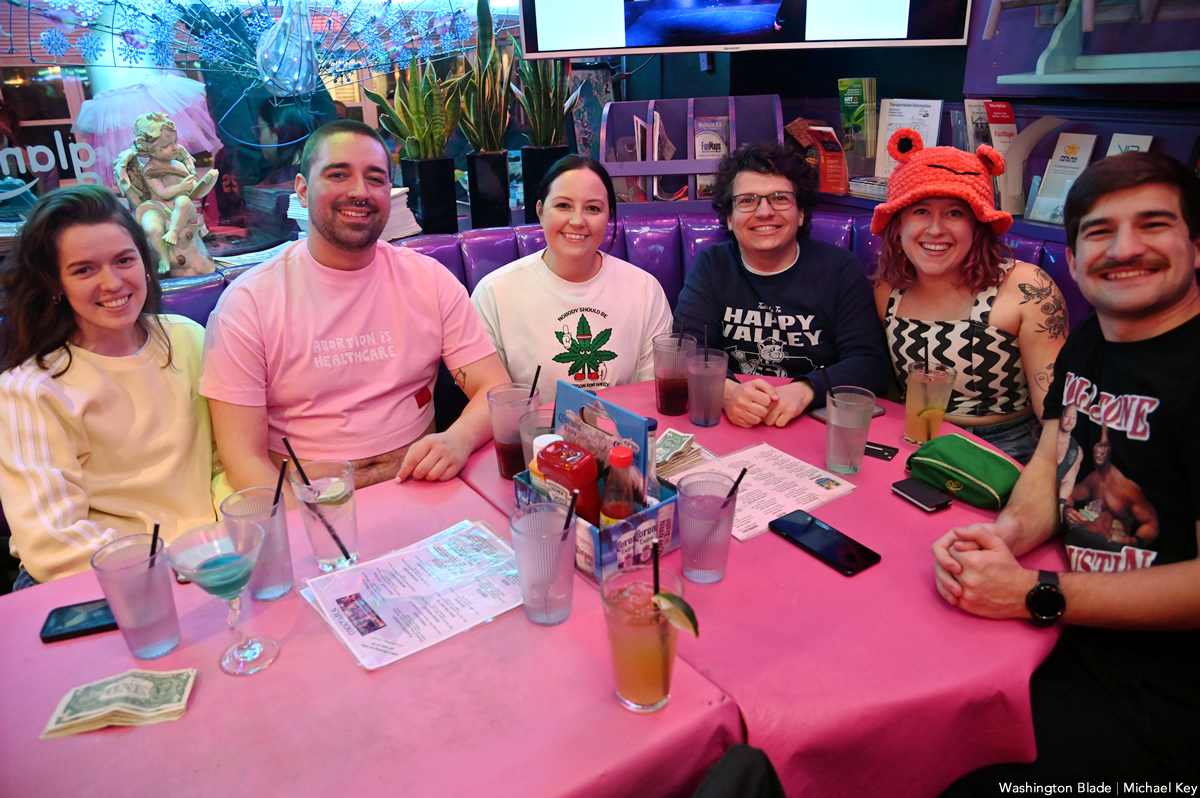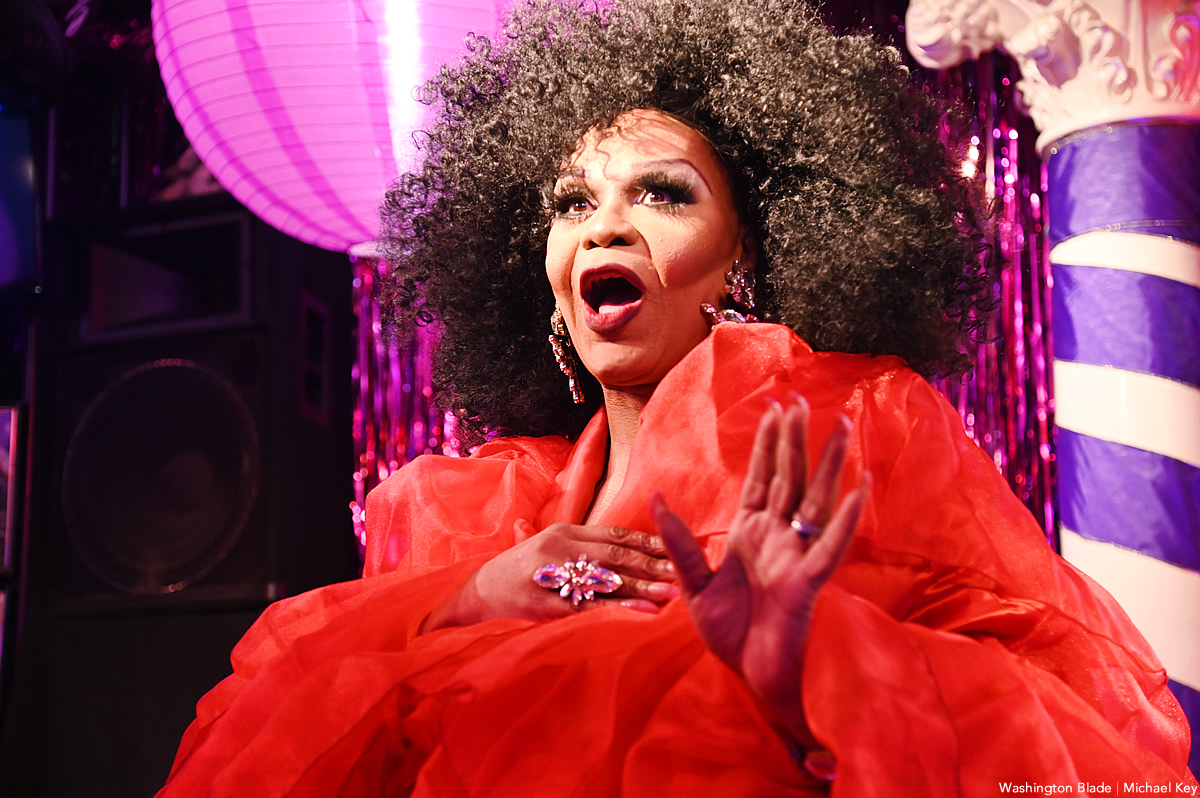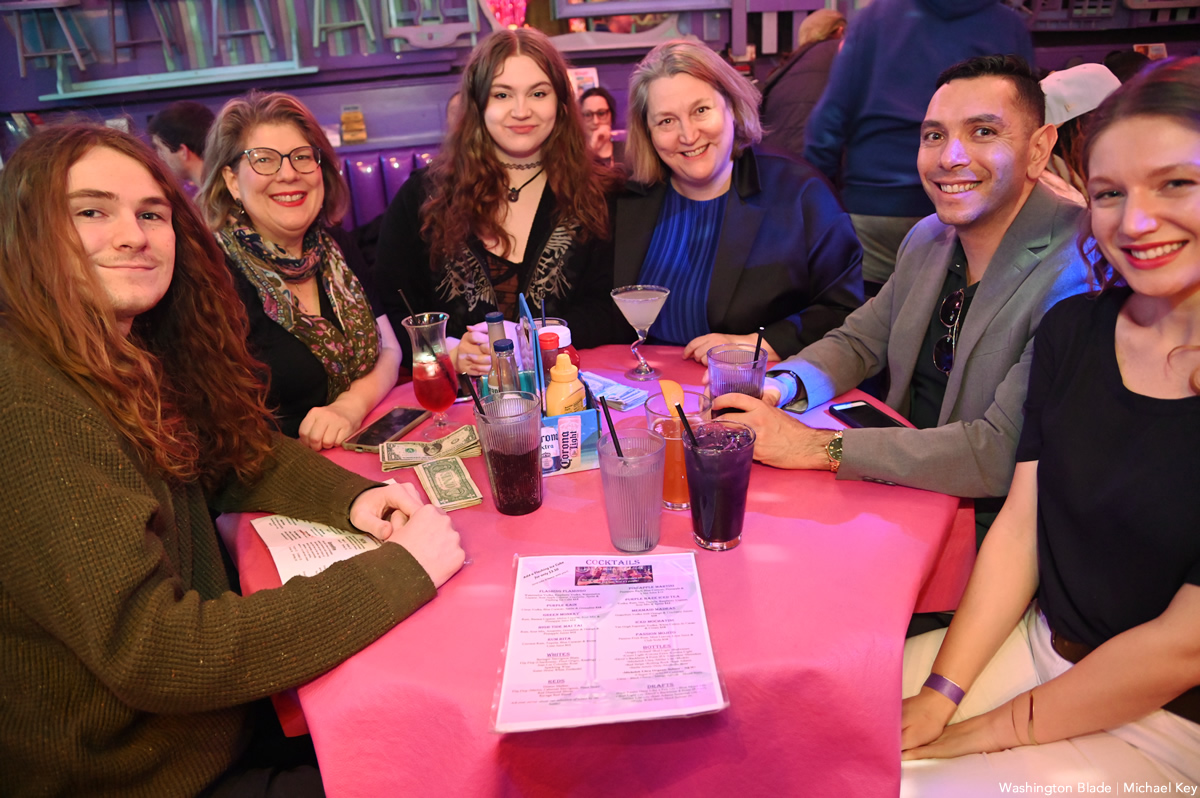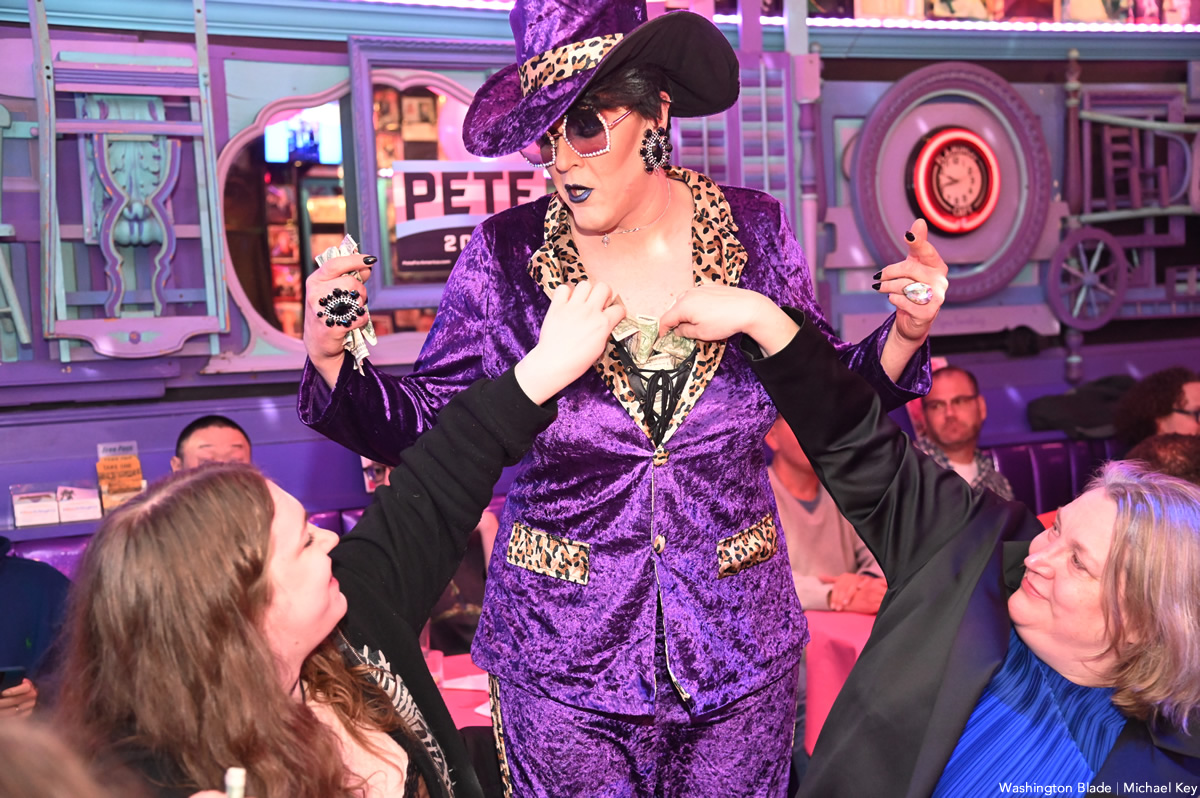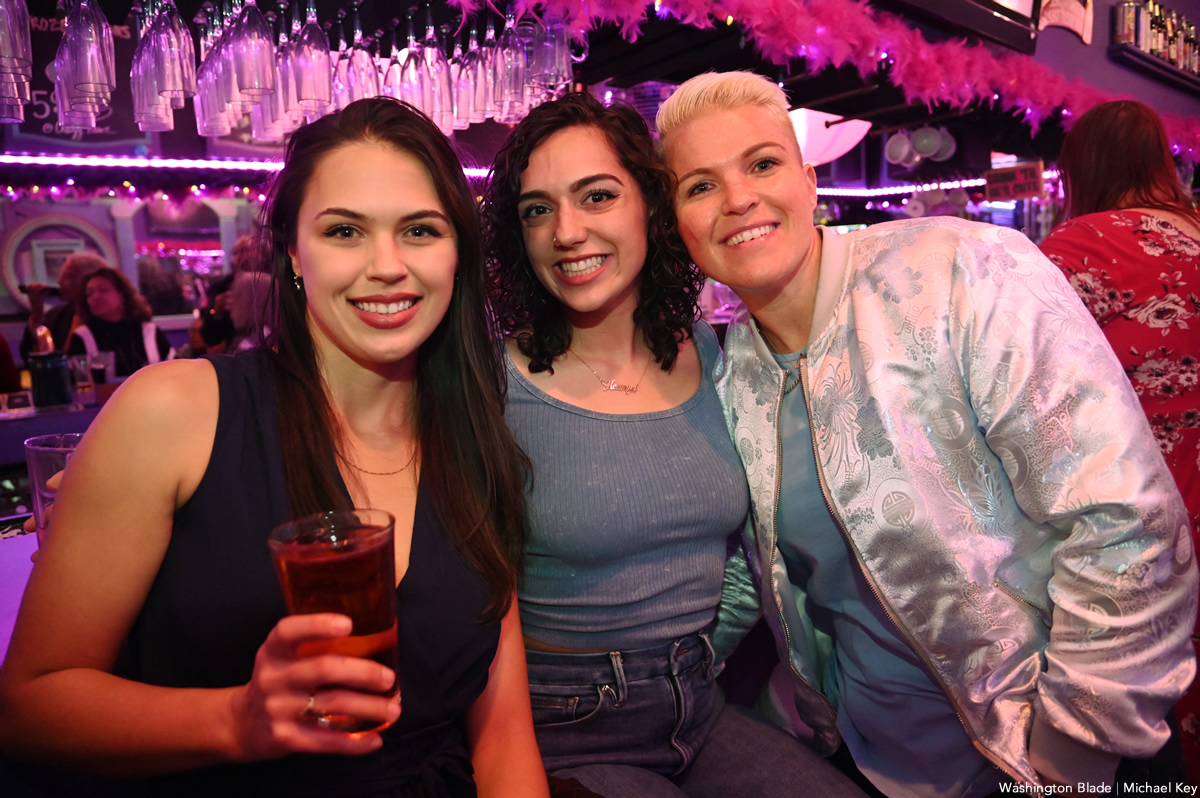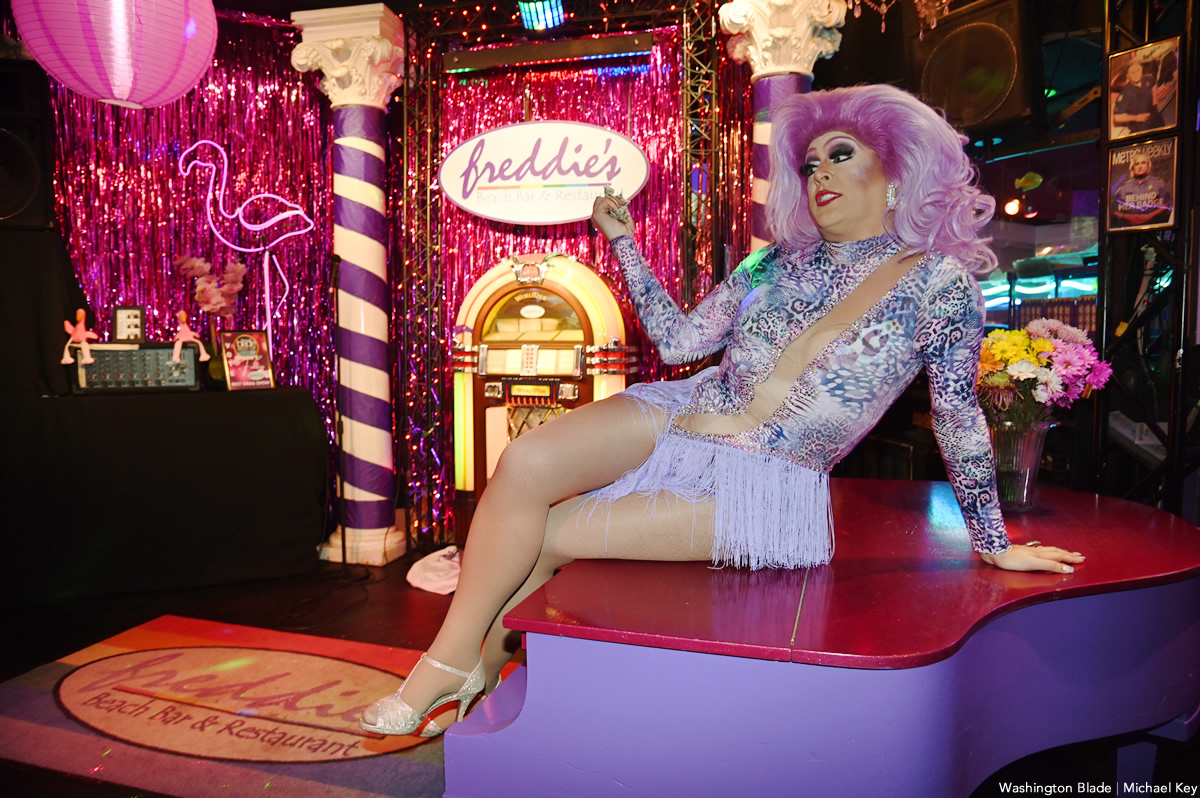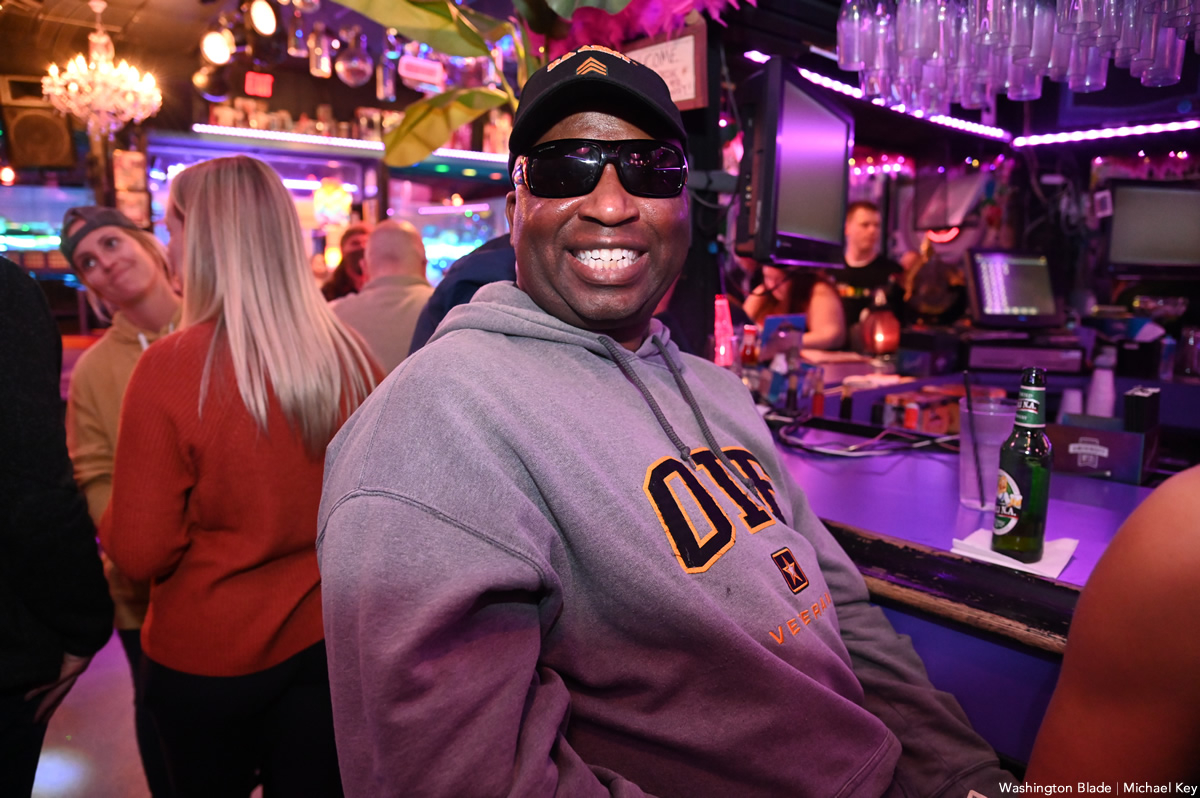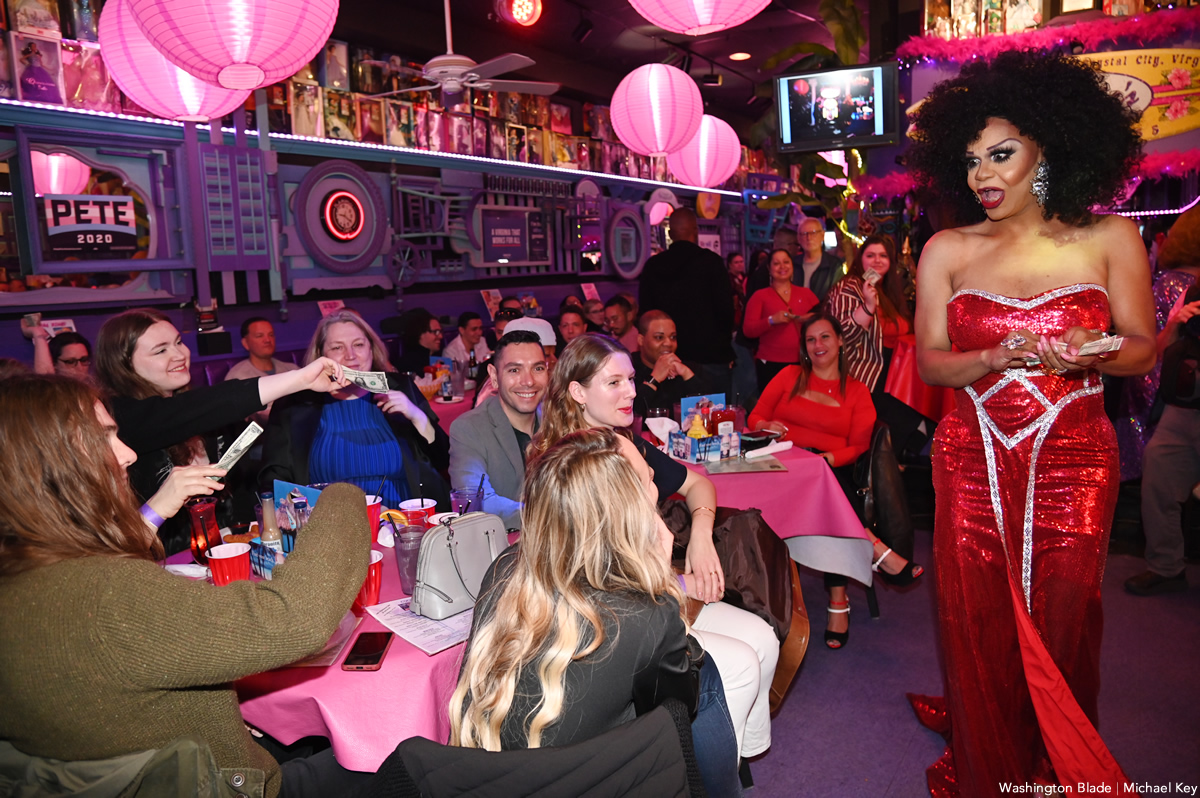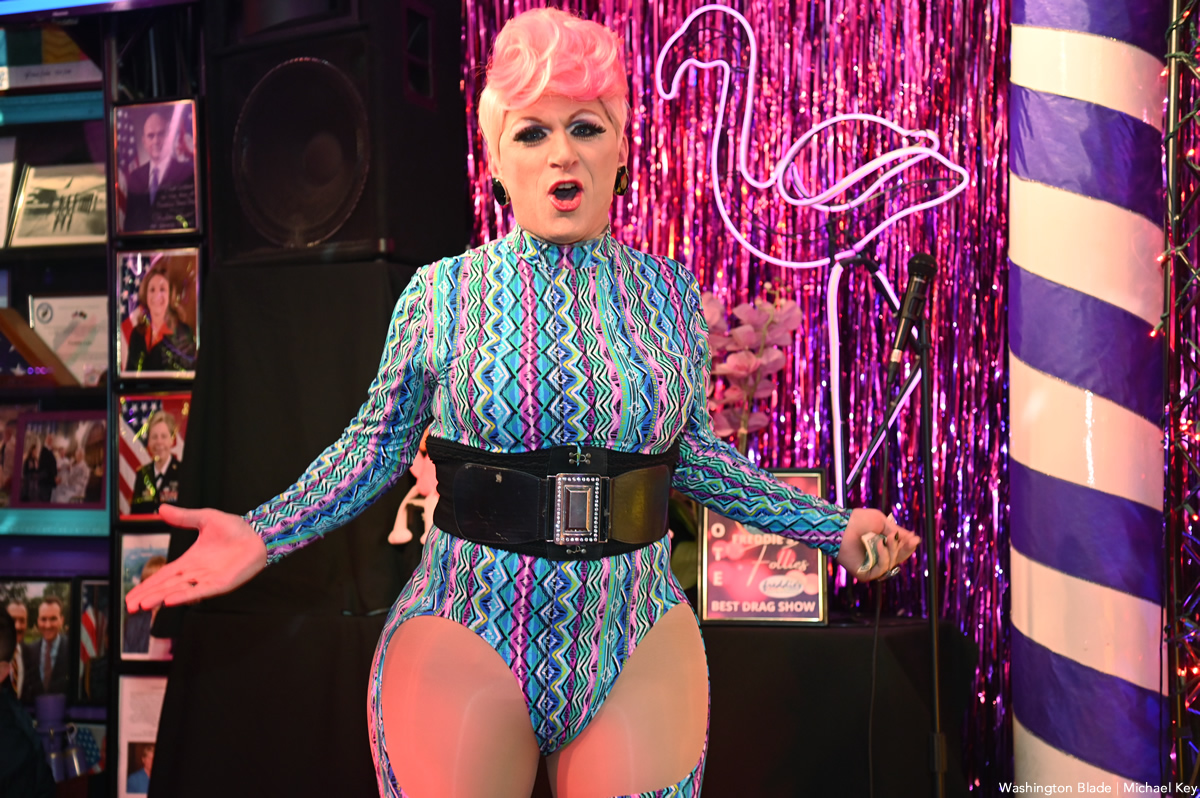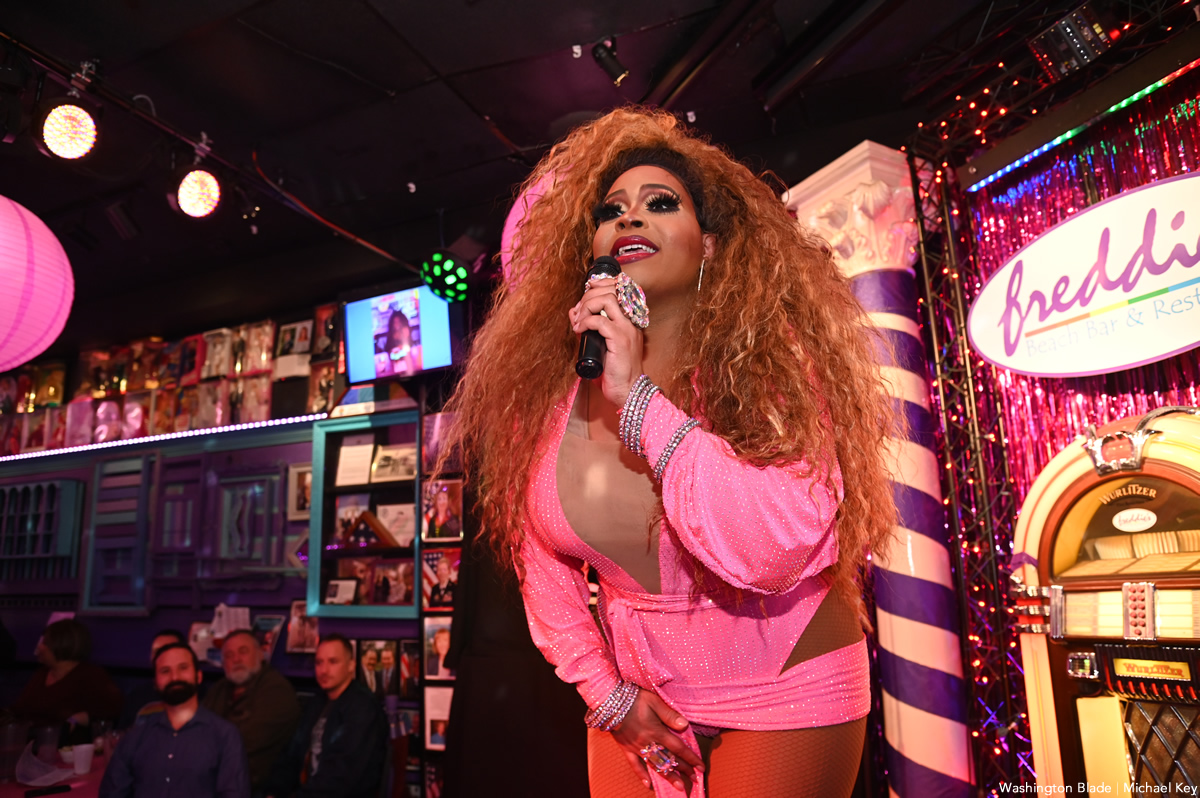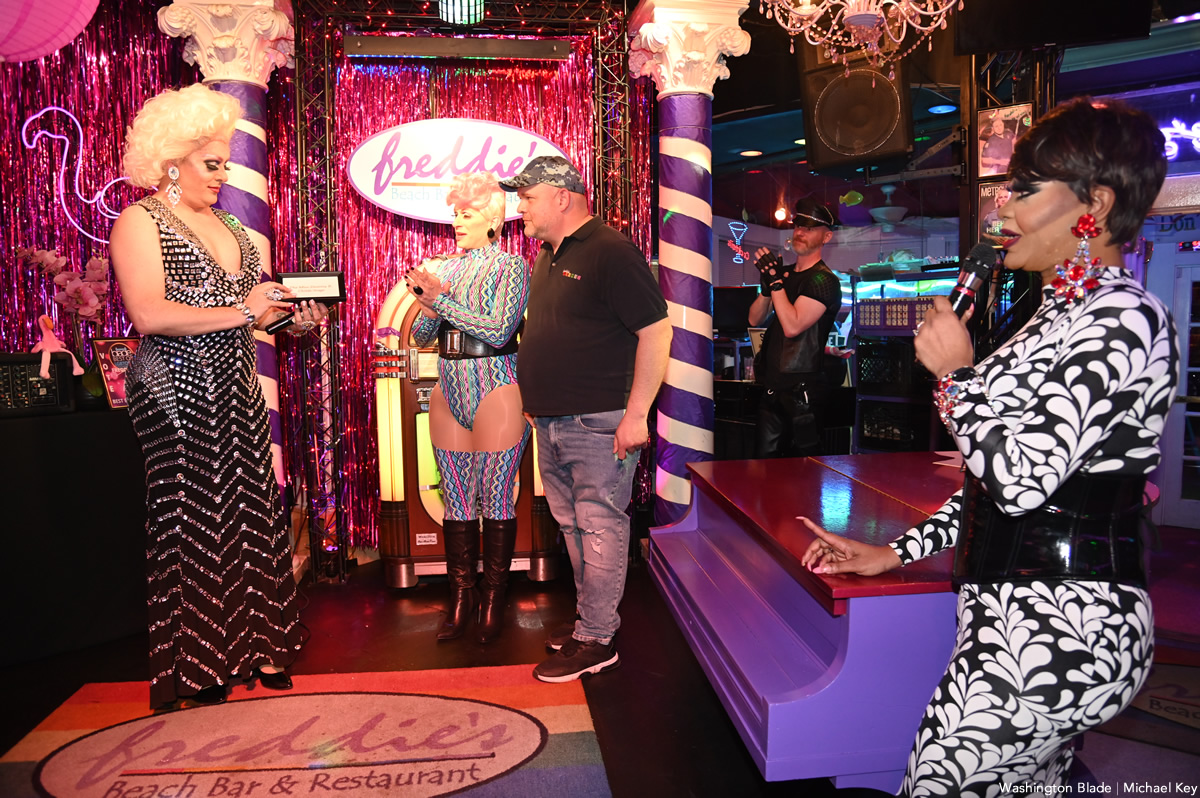 Covering Freddie's Follies 20th Anniversary for @WashBlade . @DestinyBChilds performing: pic.twitter.com/urpHgiMZ05

— Michael Patrick Key (@MichaelKeyWB) March 19, 2023
PHOTOS: The Little Gay Pub opening night
New LGBTQ venue opens in Logan Circle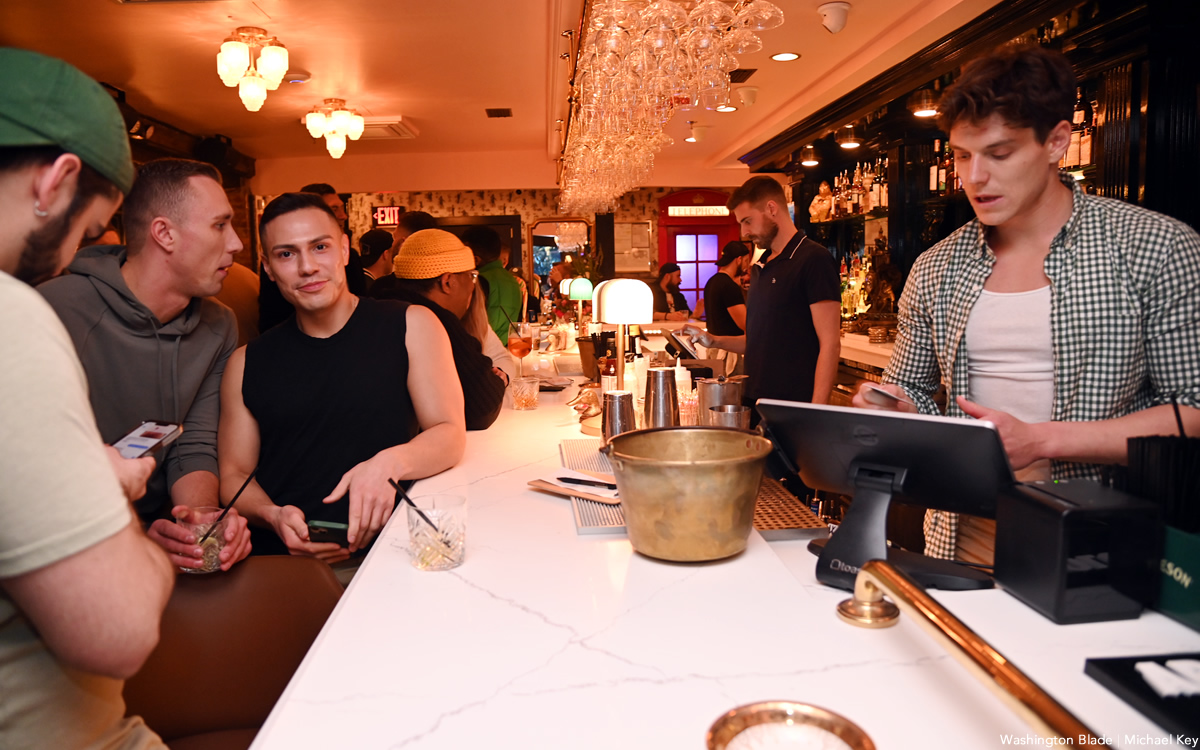 D.C.'s newest LGBTQ venue The Little Gay Pub (1100 P Street, N.W.) had a soft opening on Friday, March 17.
(Washington Blade photos by Michael Key)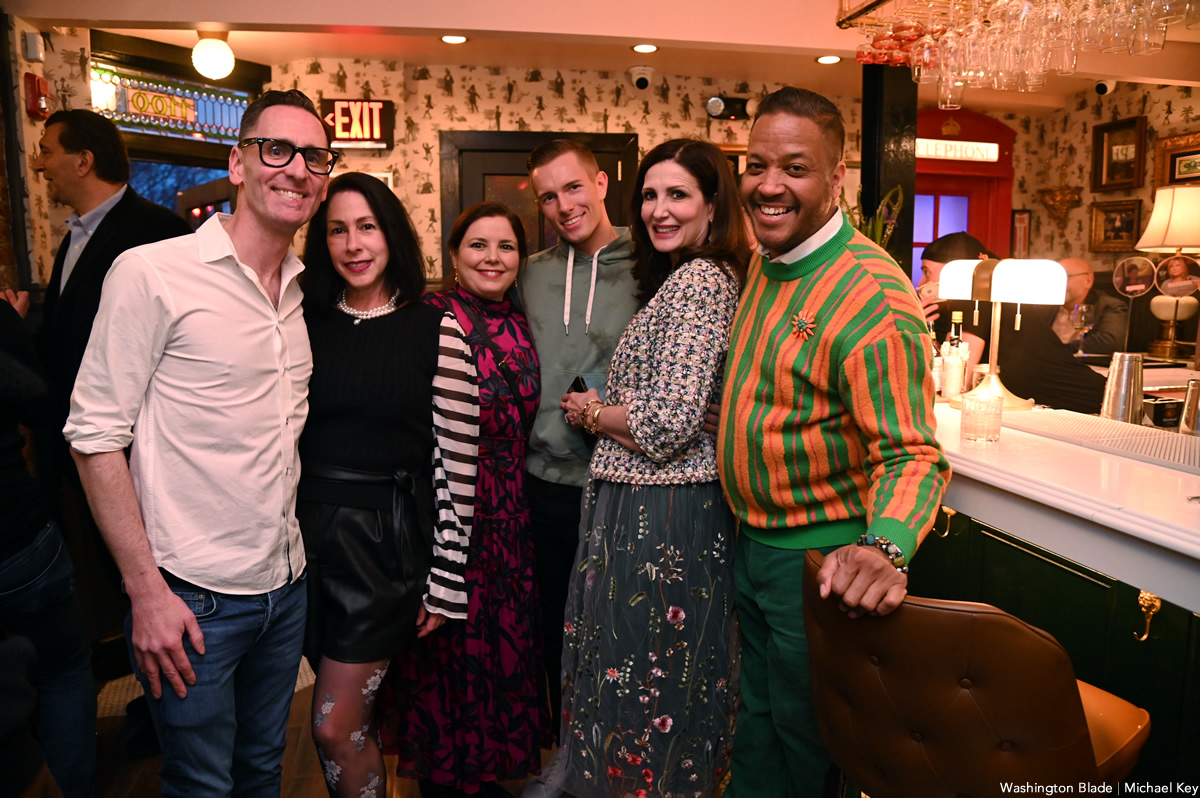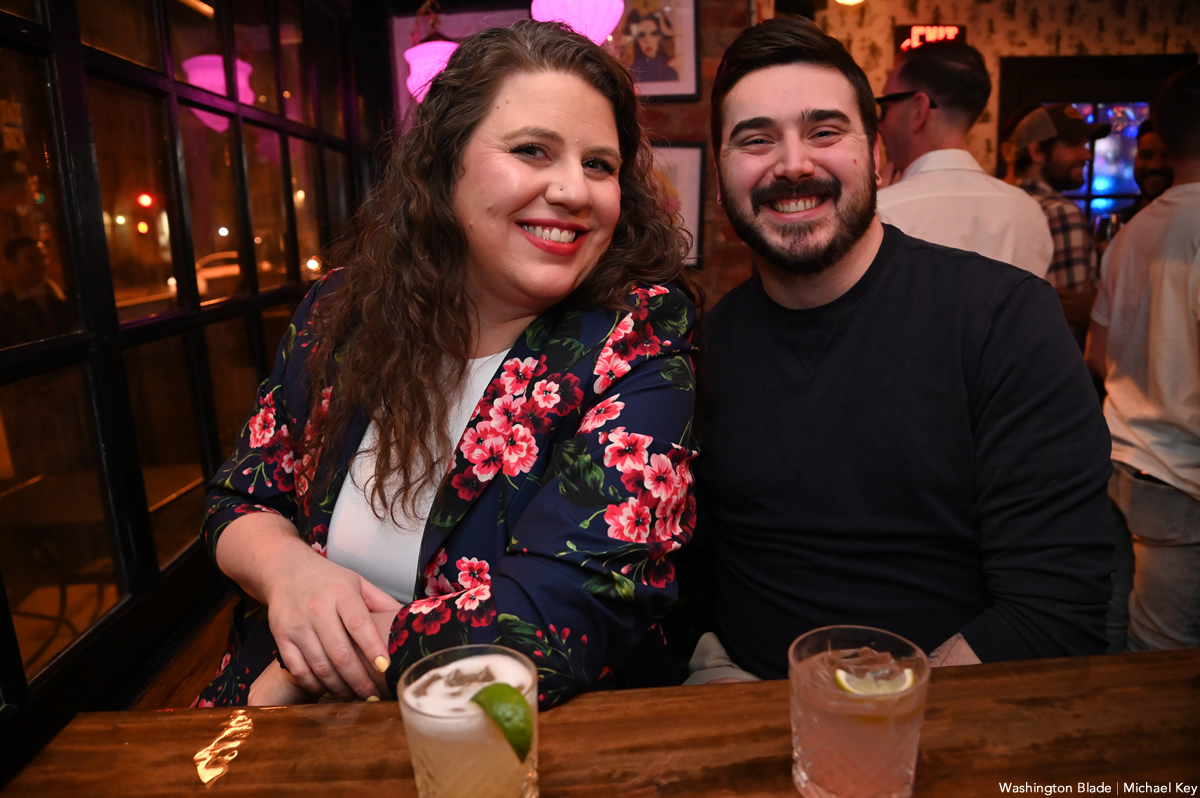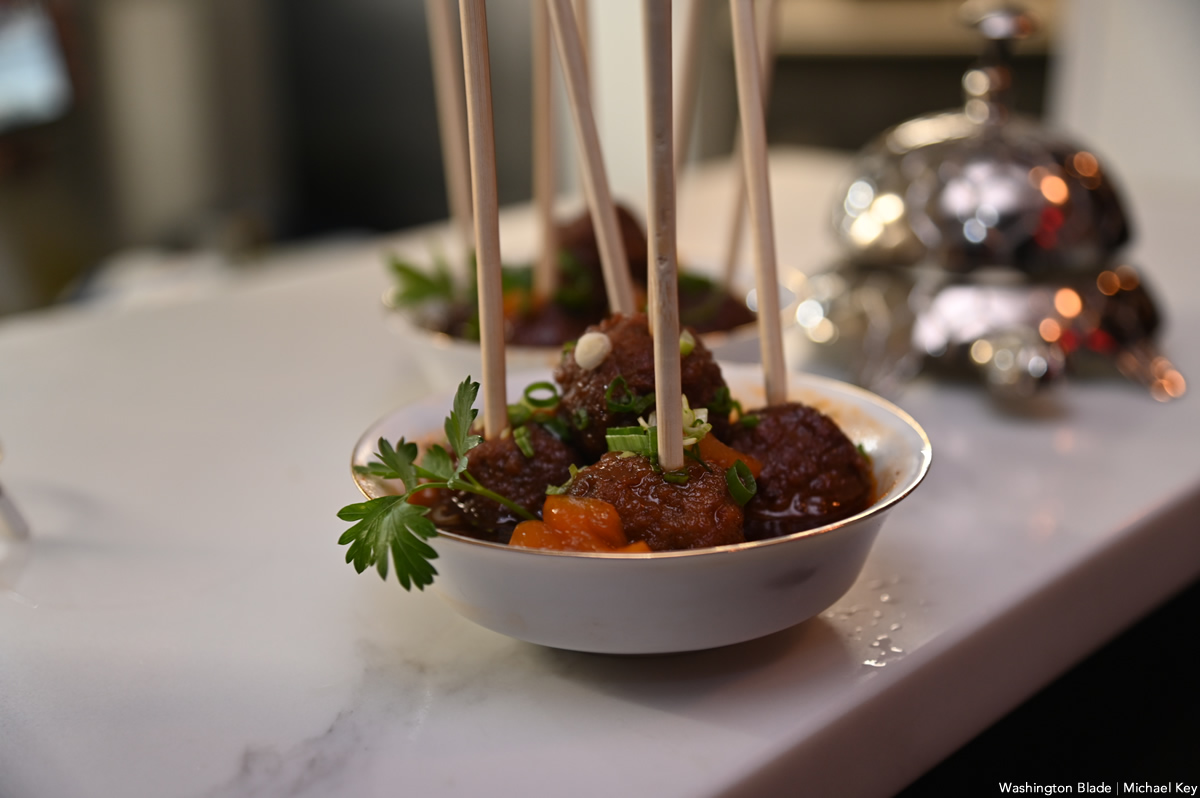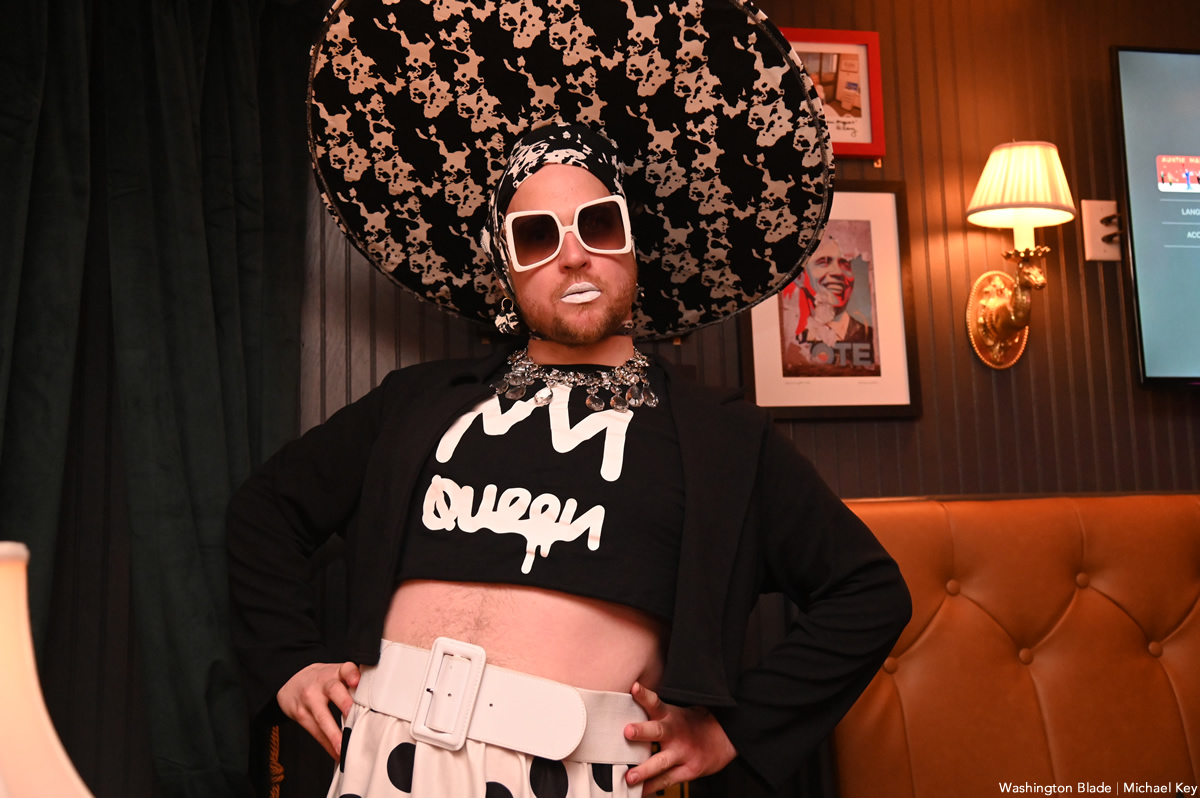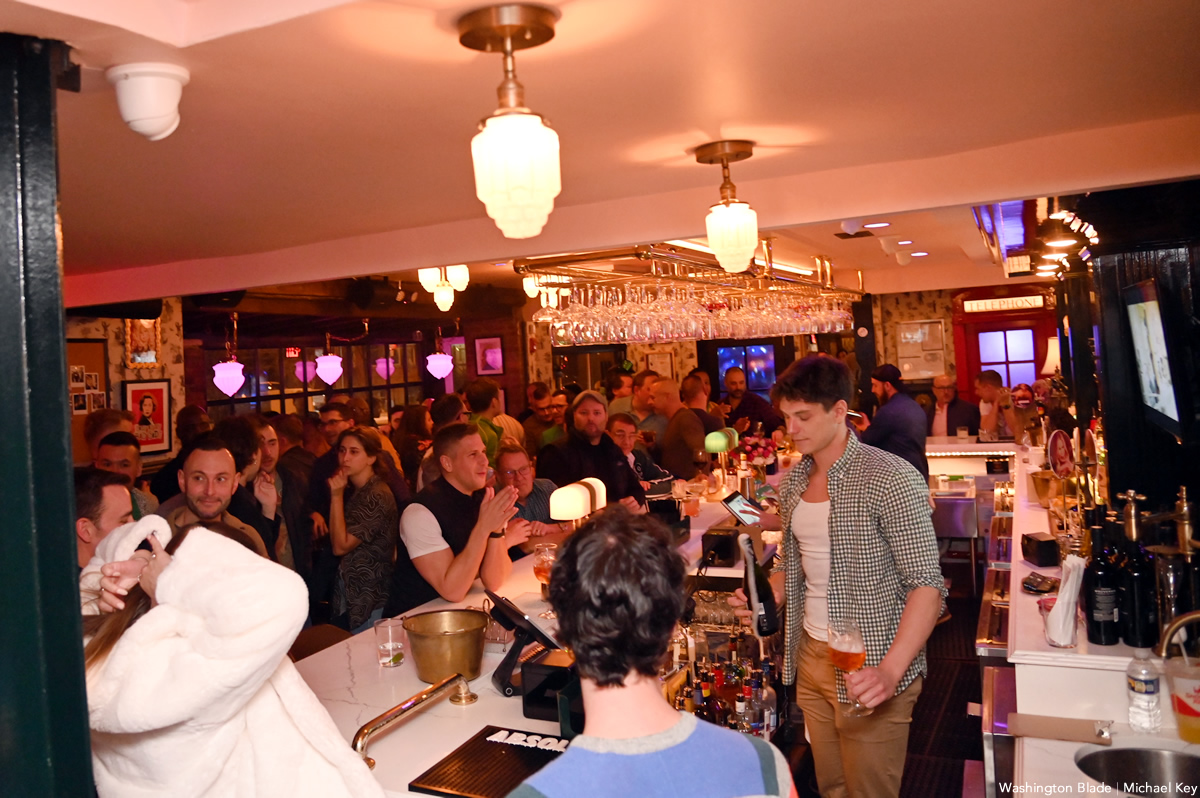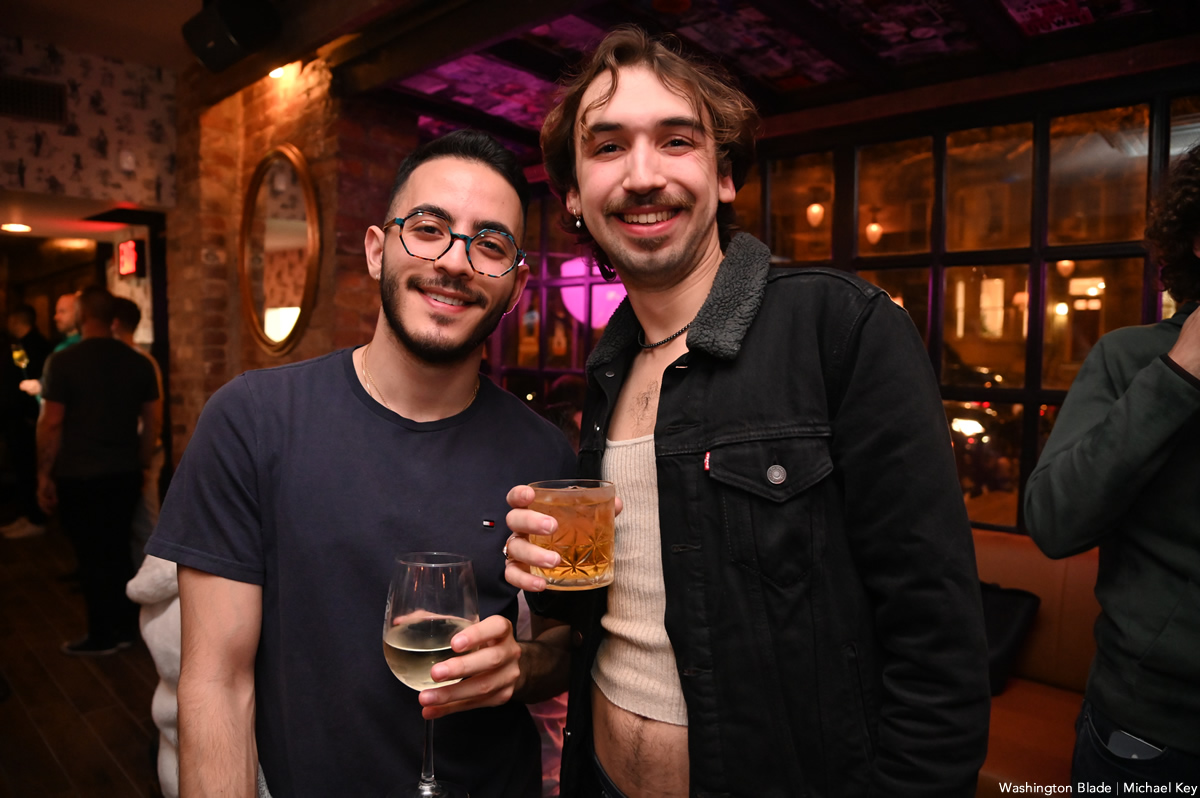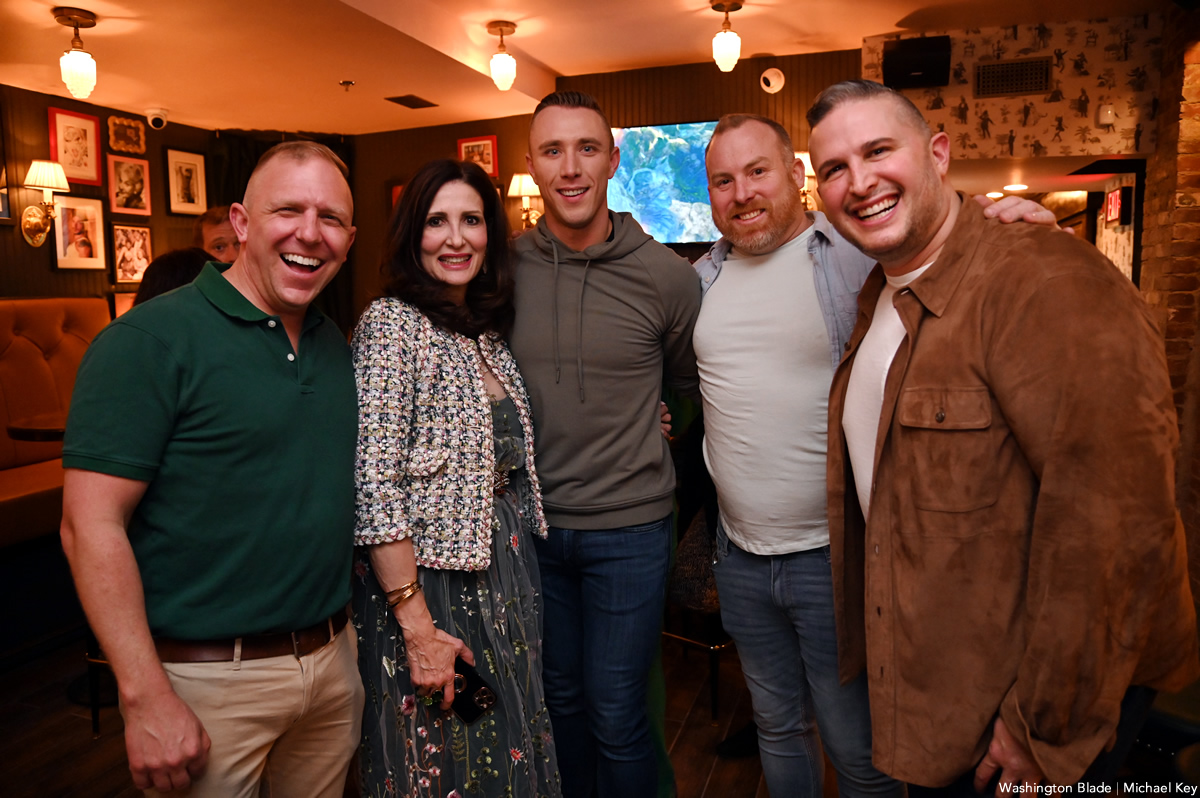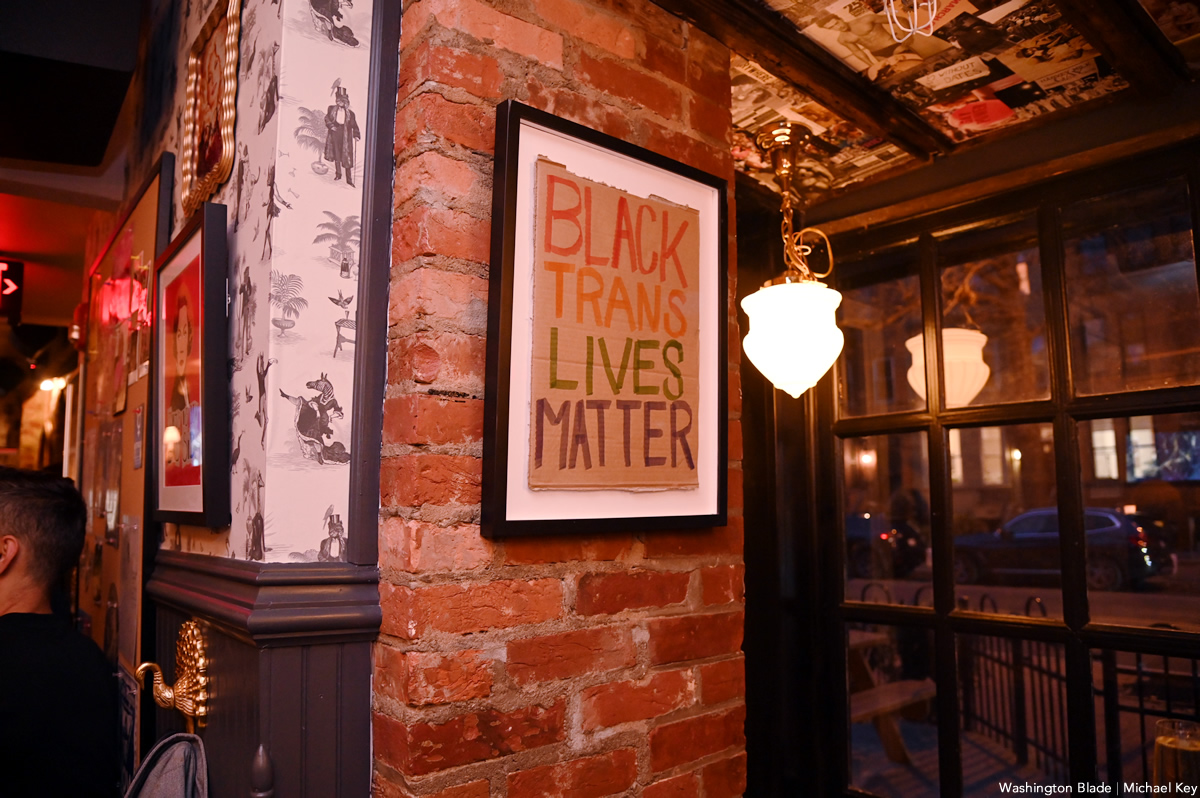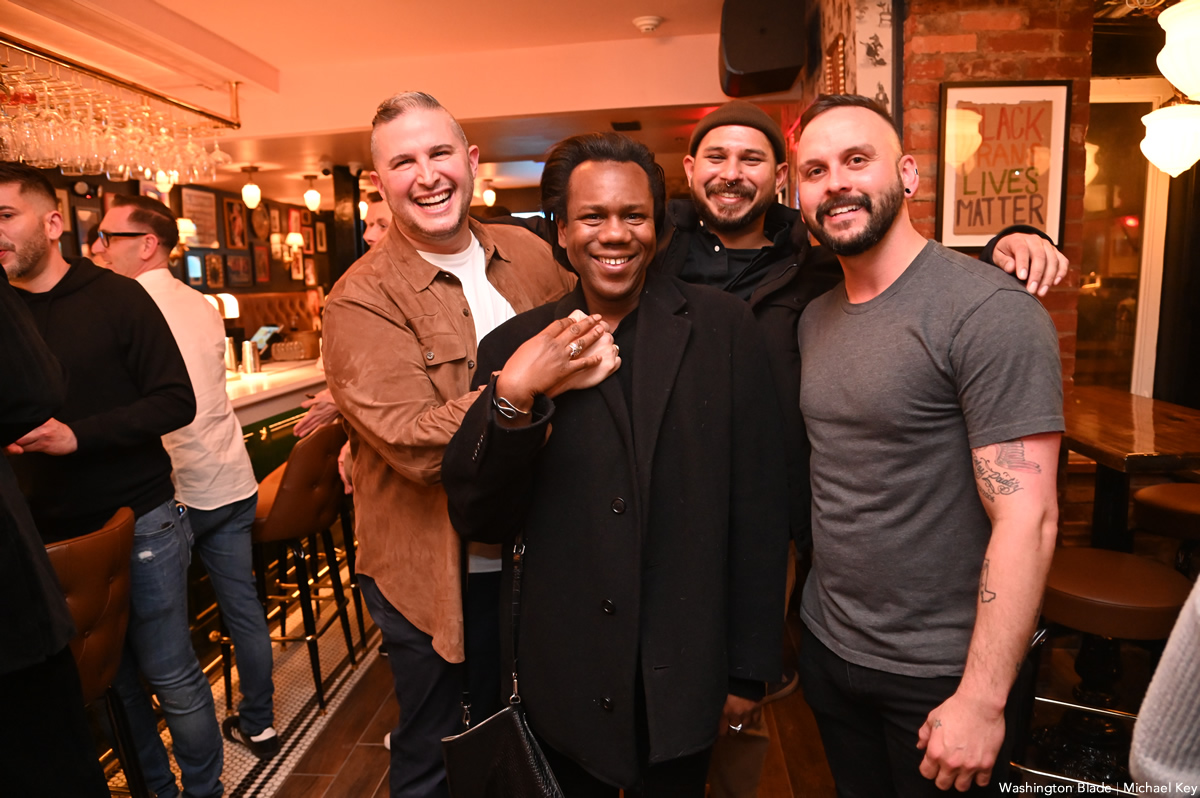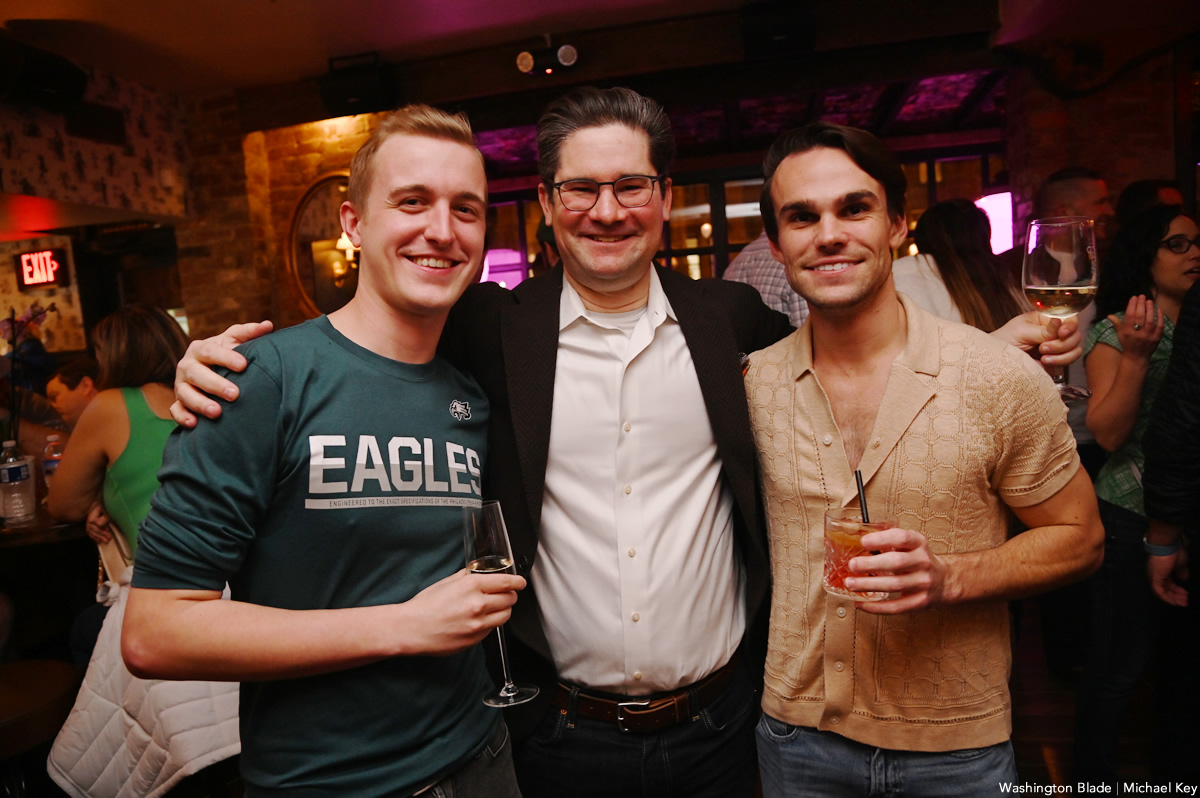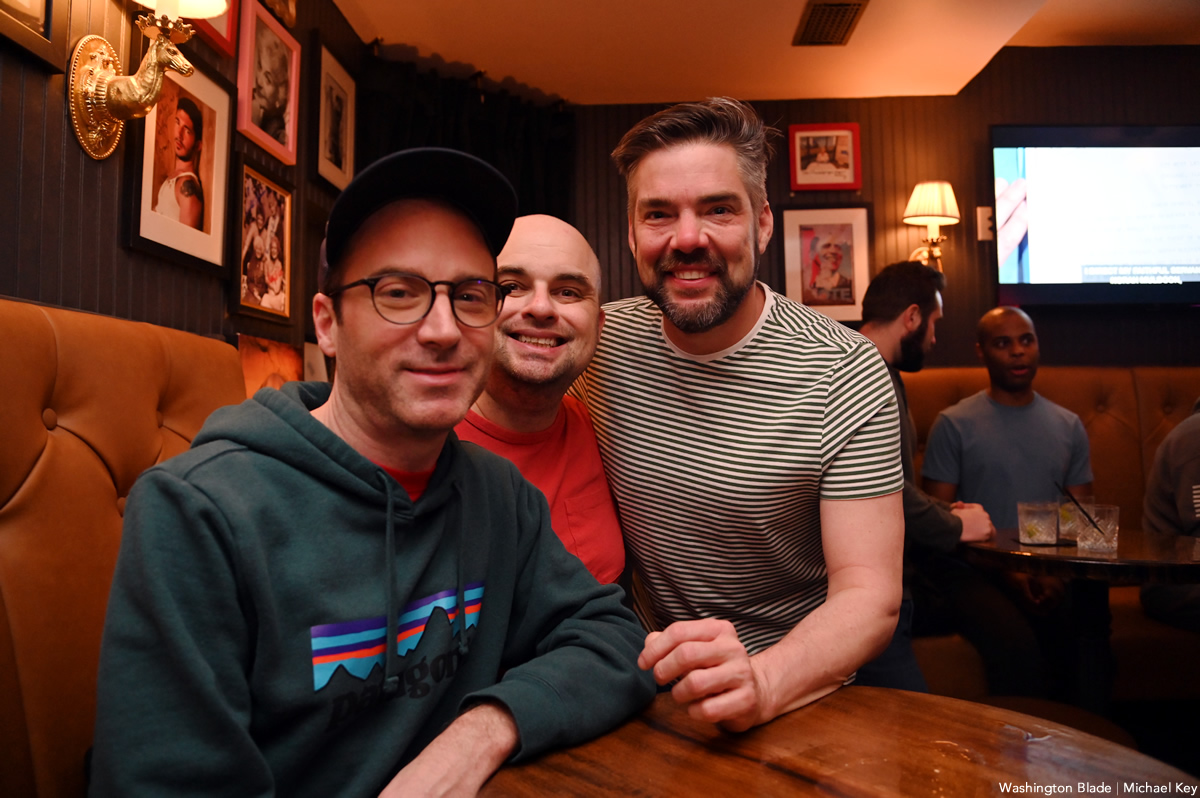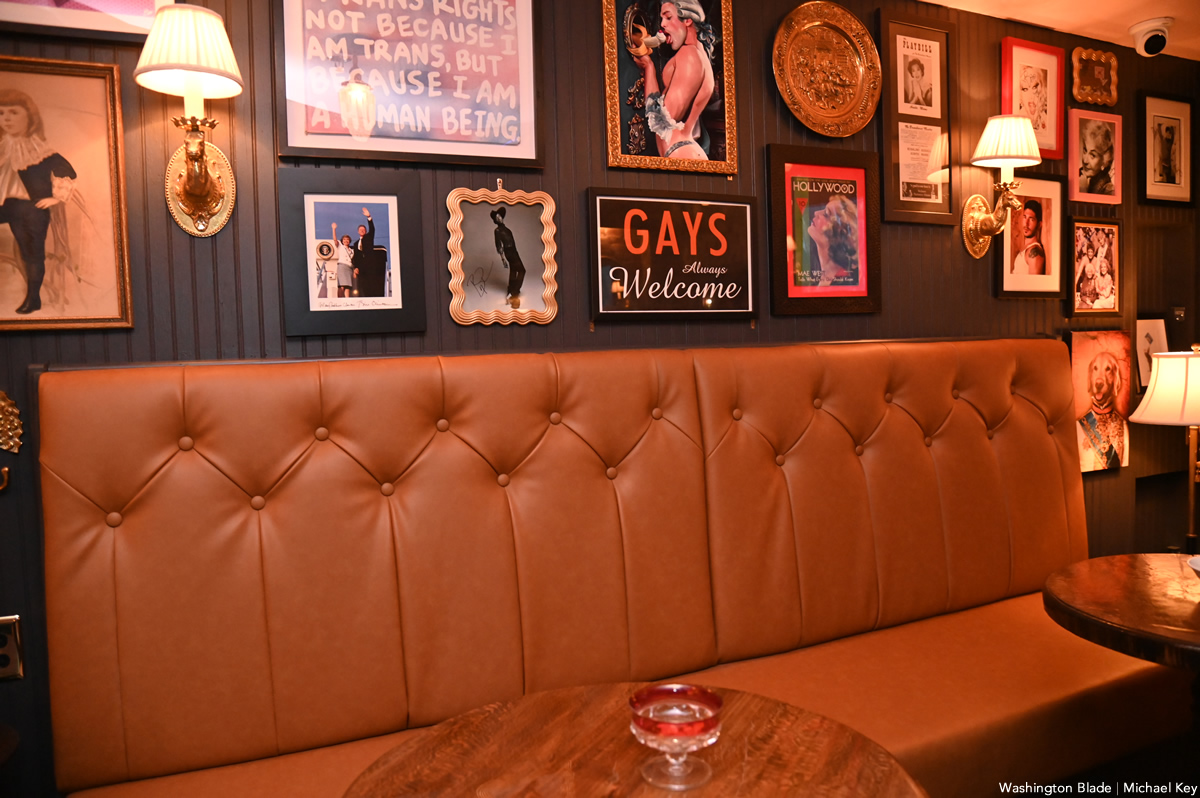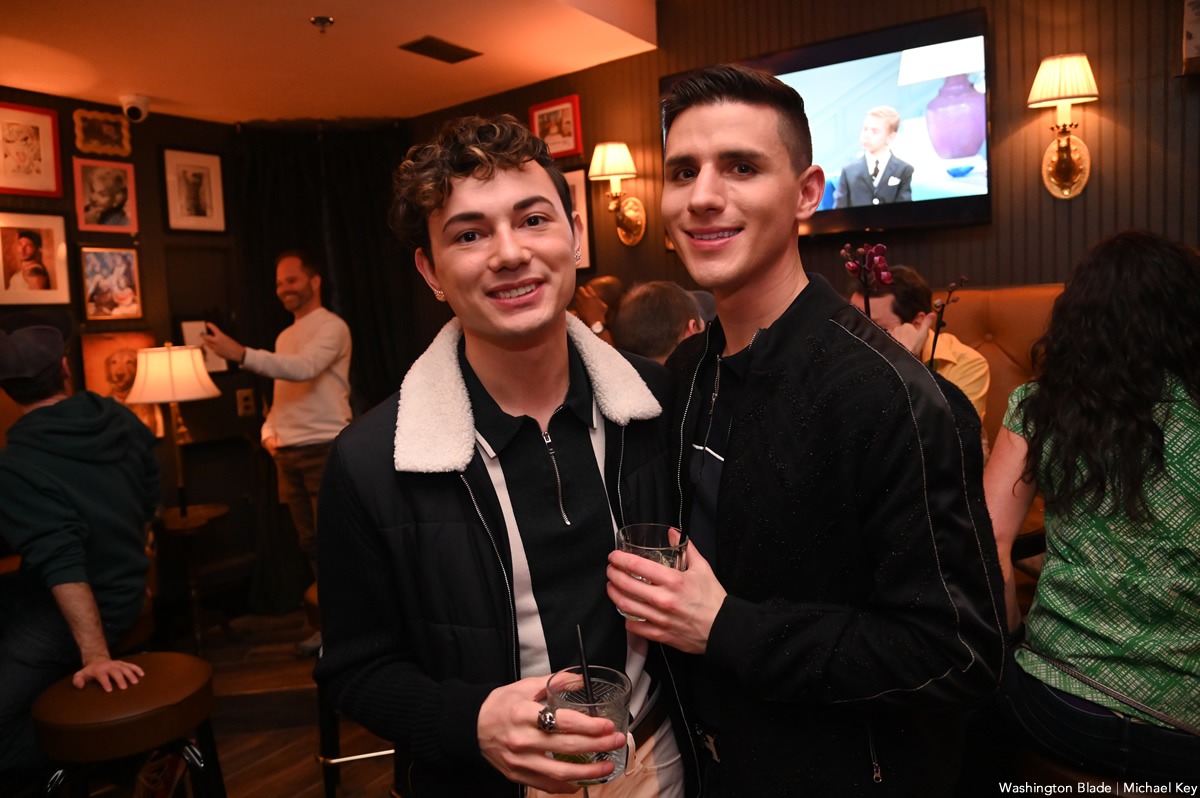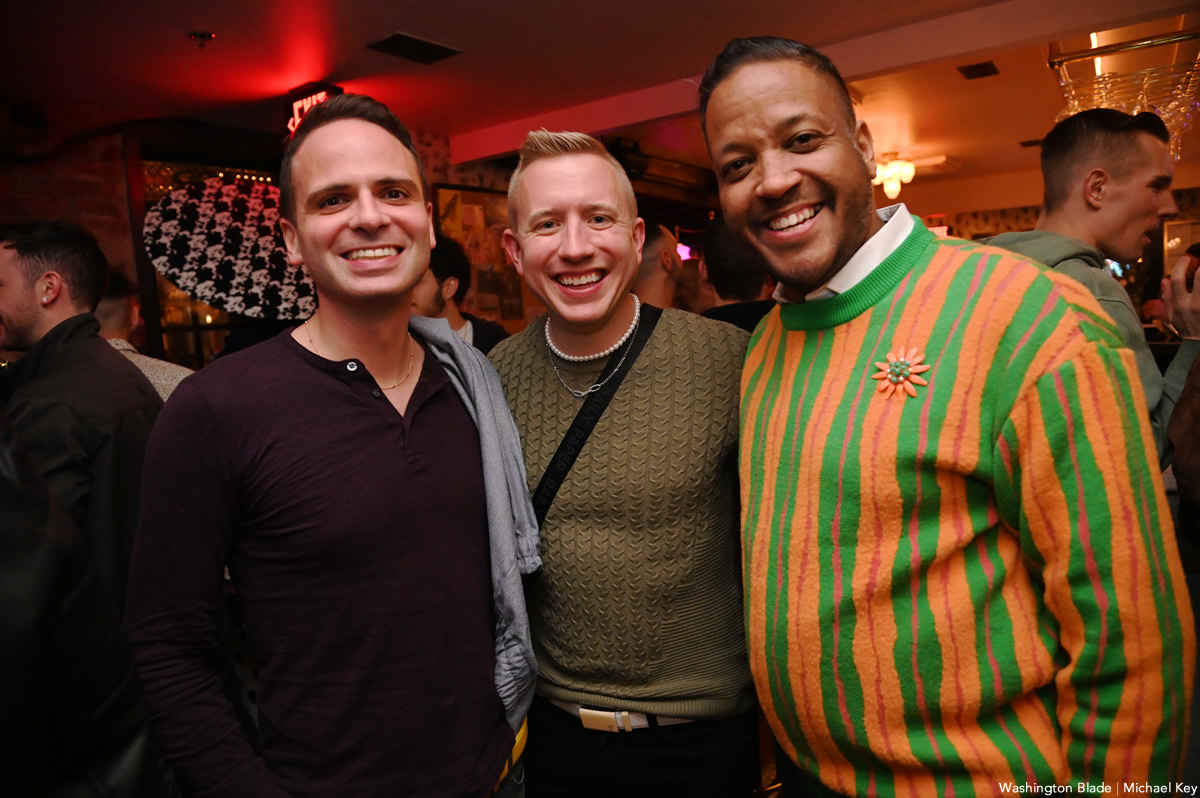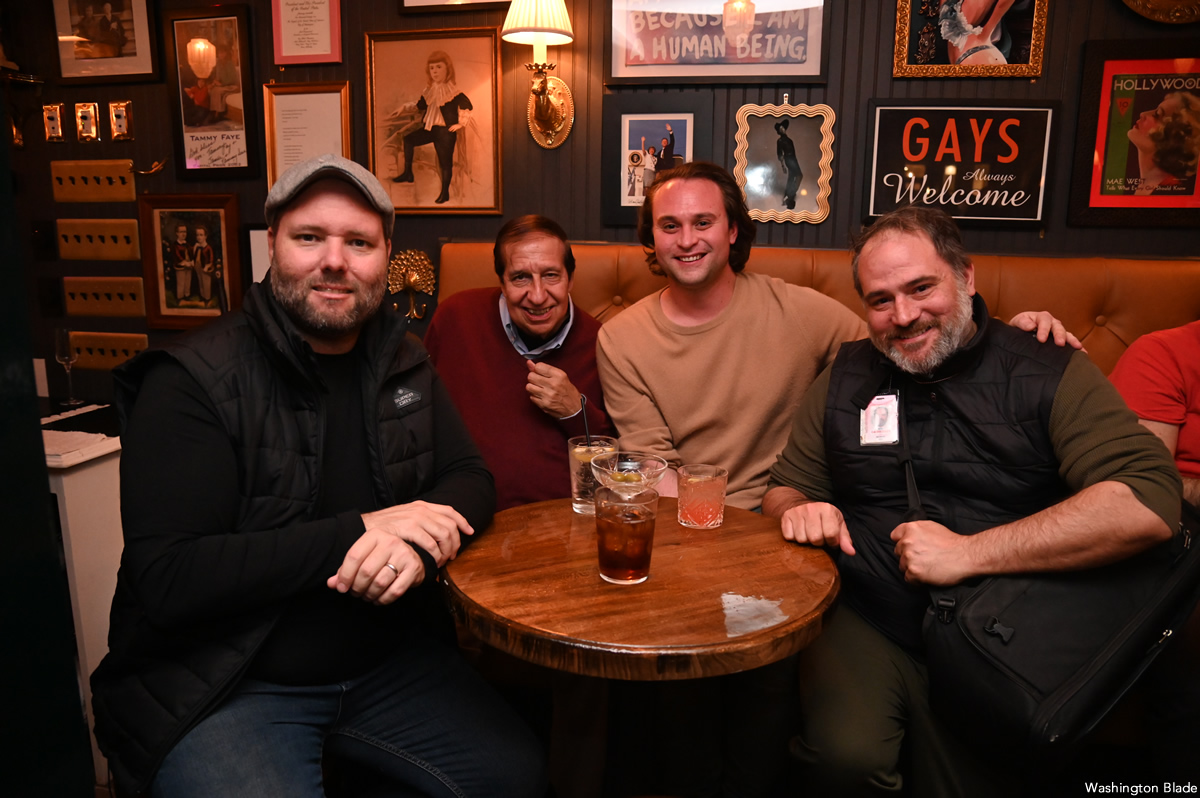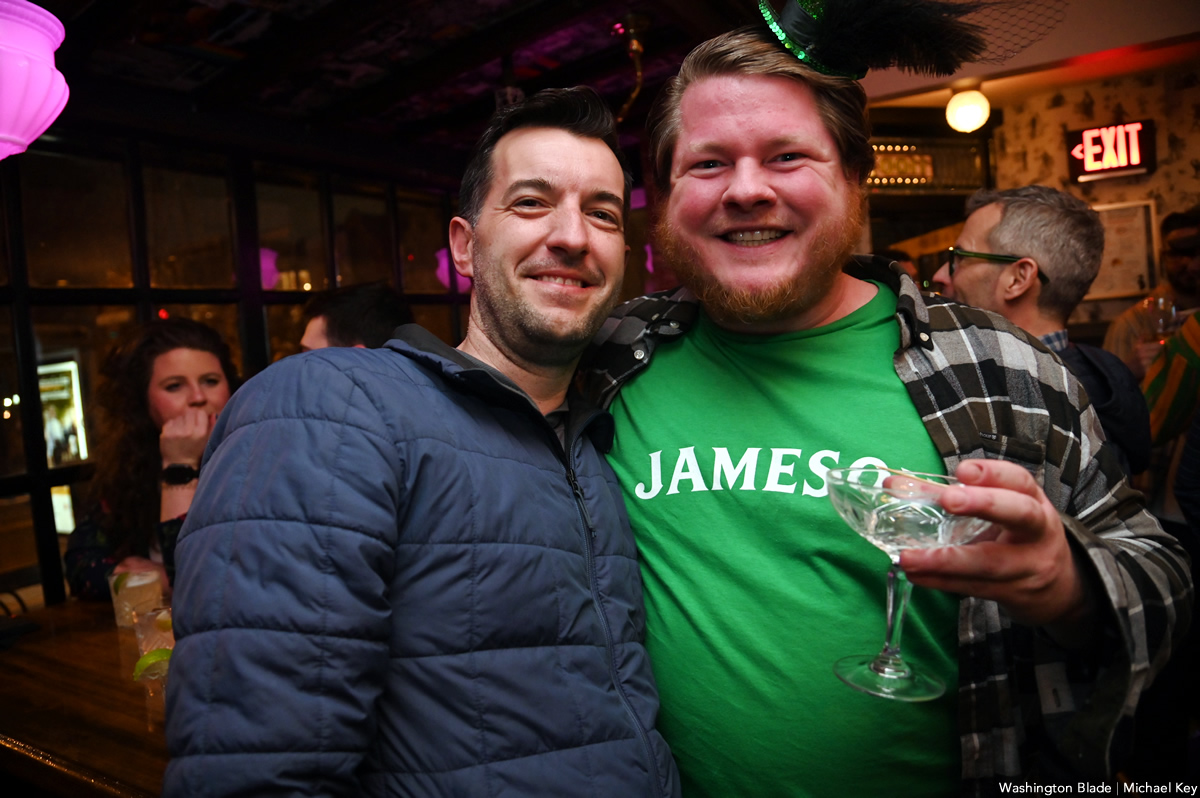 Covering the opening of The Little Gay Pub in Logan Circle for @WashBlade pic.twitter.com/hrAbvbW2C3

— Michael Patrick Key (@MichaelKeyWB) March 18, 2023
PHOTOS: Pride Reveal
'Peace, Love, Revolution' announced as this year's theme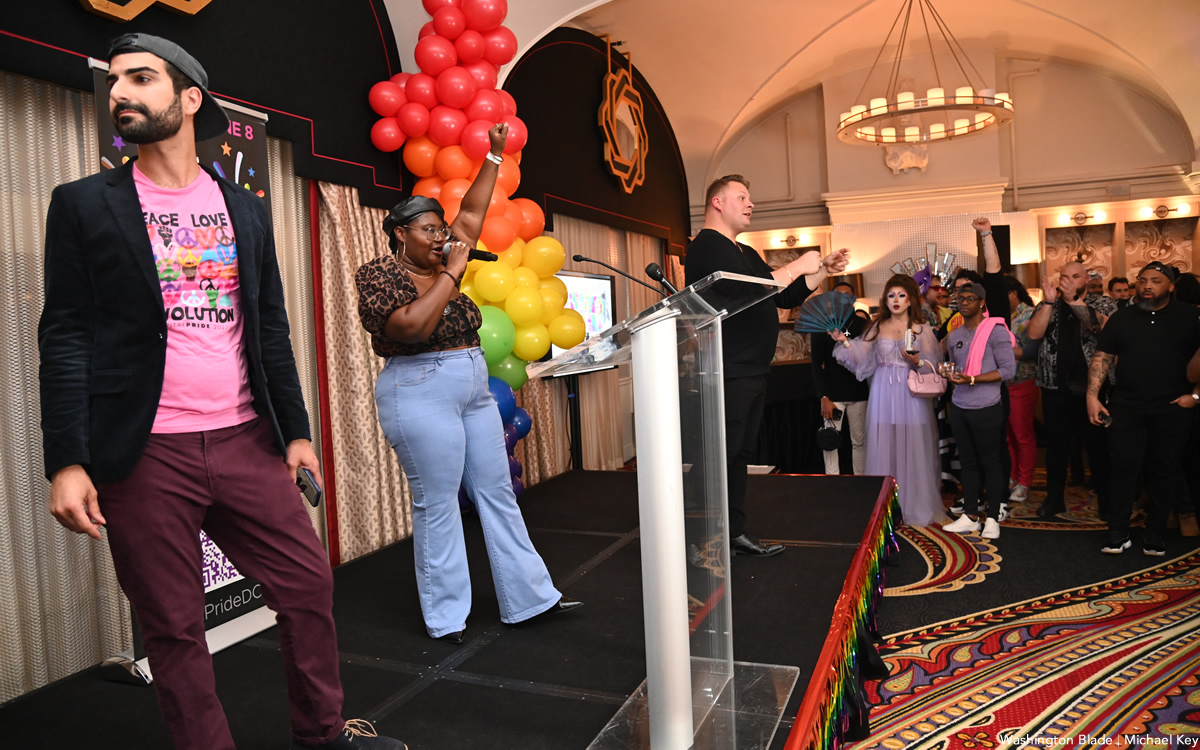 The Capital Pride Alliance held its annual Pride Reveal party at Hotel Monaco on Thursday, March 16. Following a performance by drag artist Shi-Queeta Lee, members of the board of the Capital Pride Alliance announced "Peace, Love, Revolution" as the theme for Pride 2023 in D.C.
(Washington Blade photos by Michael Key)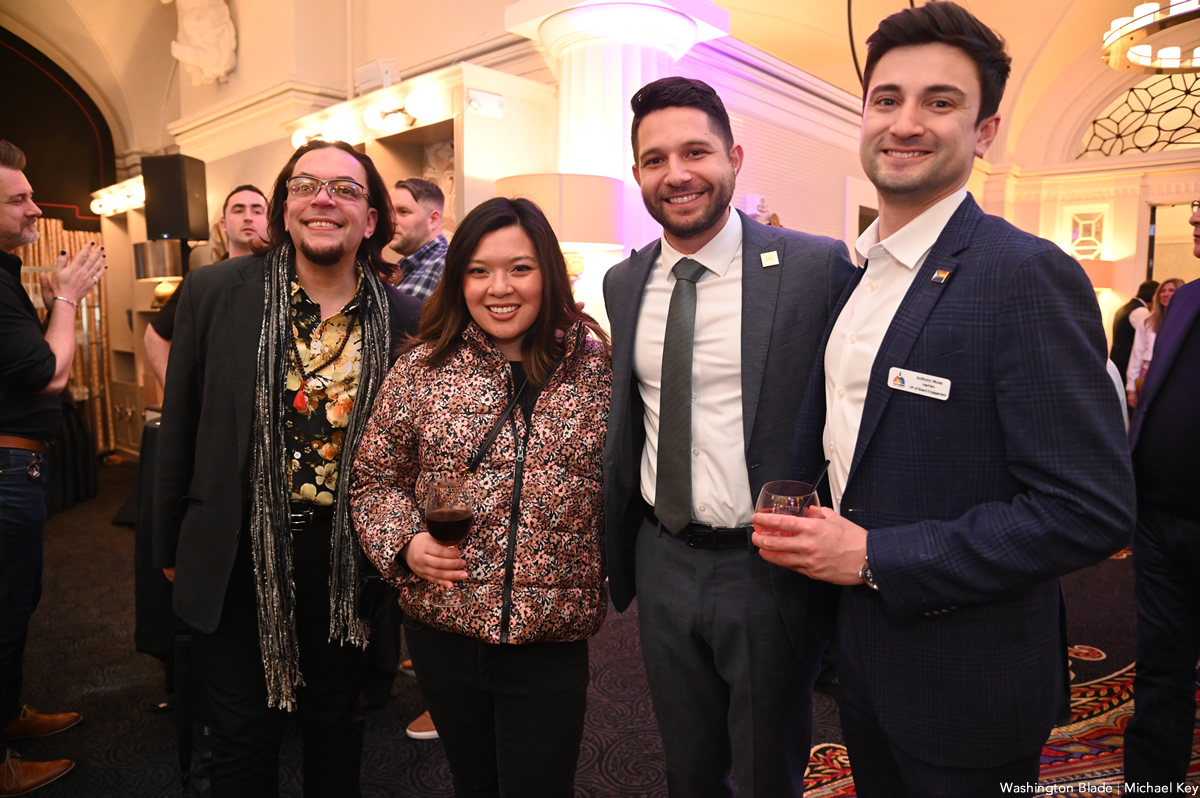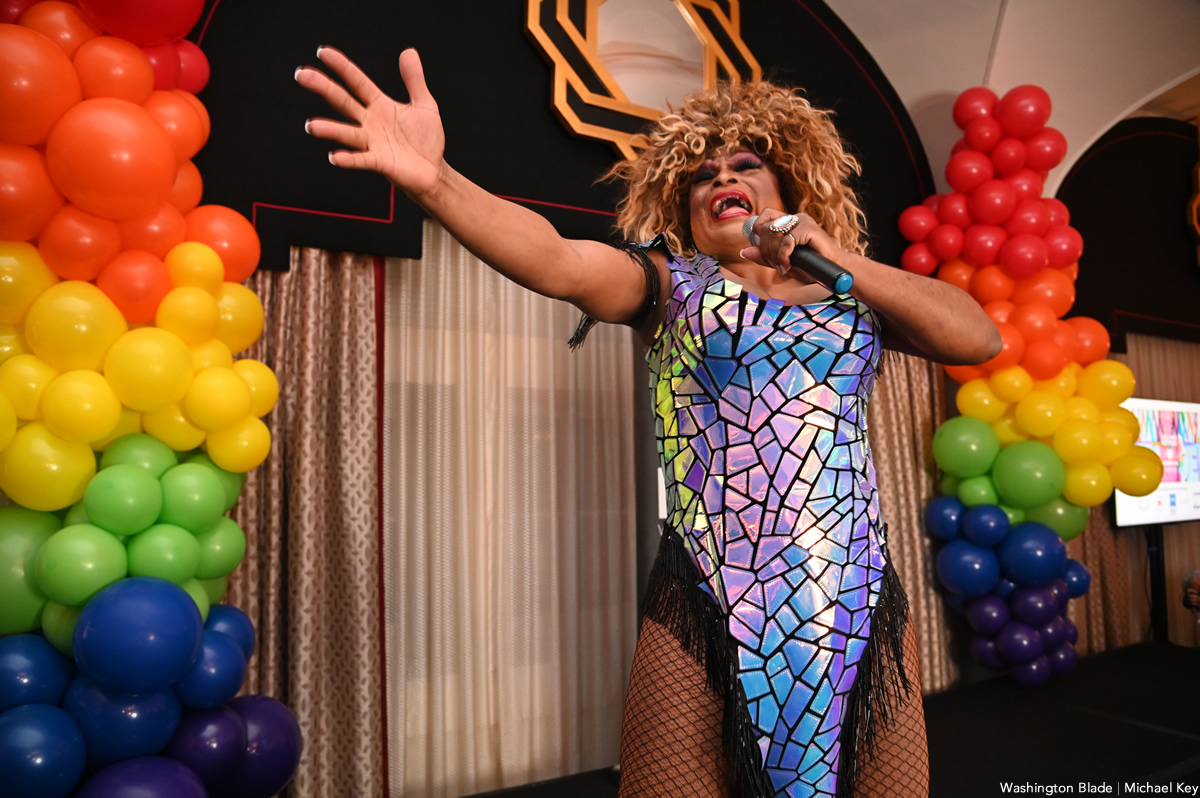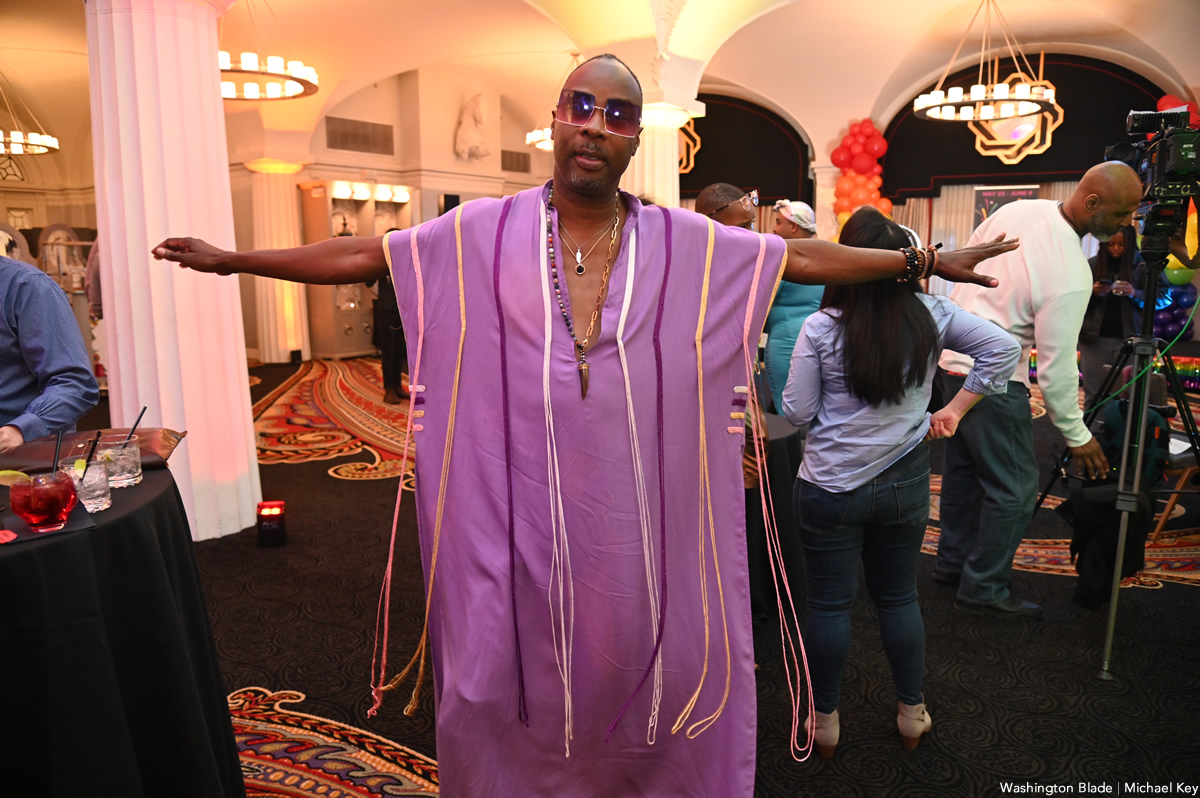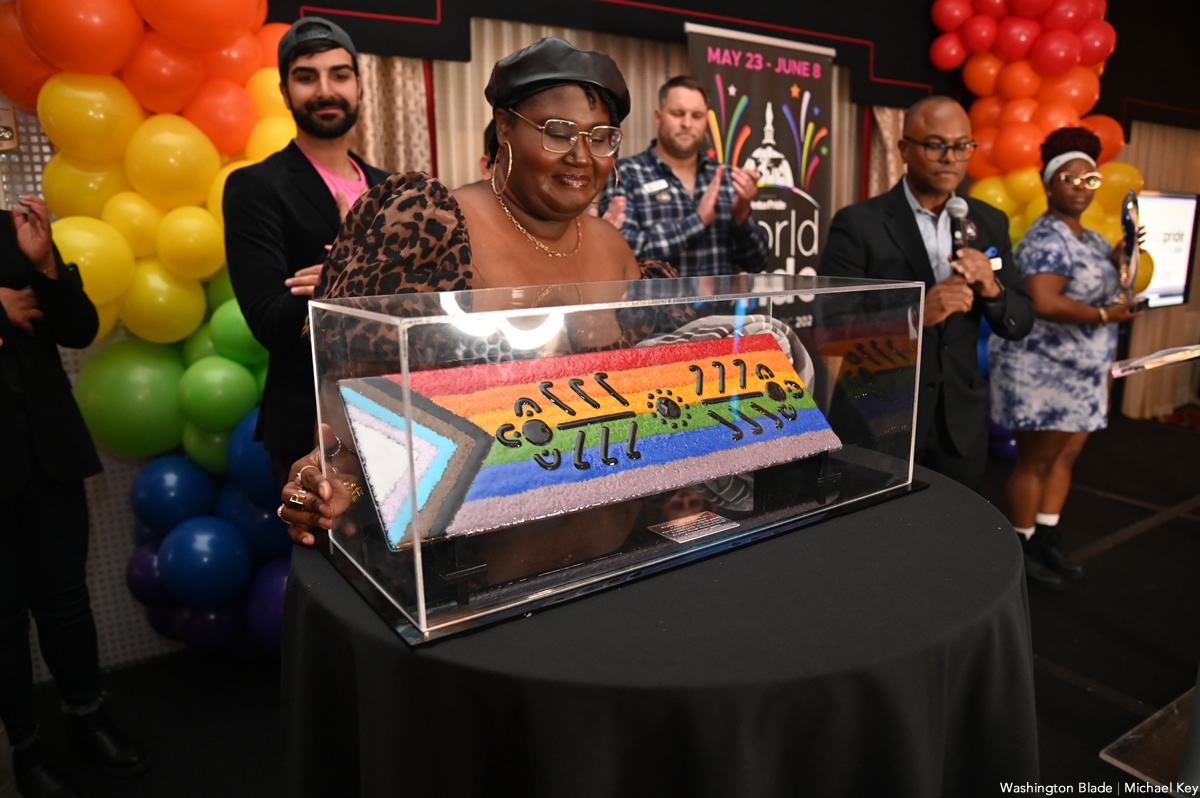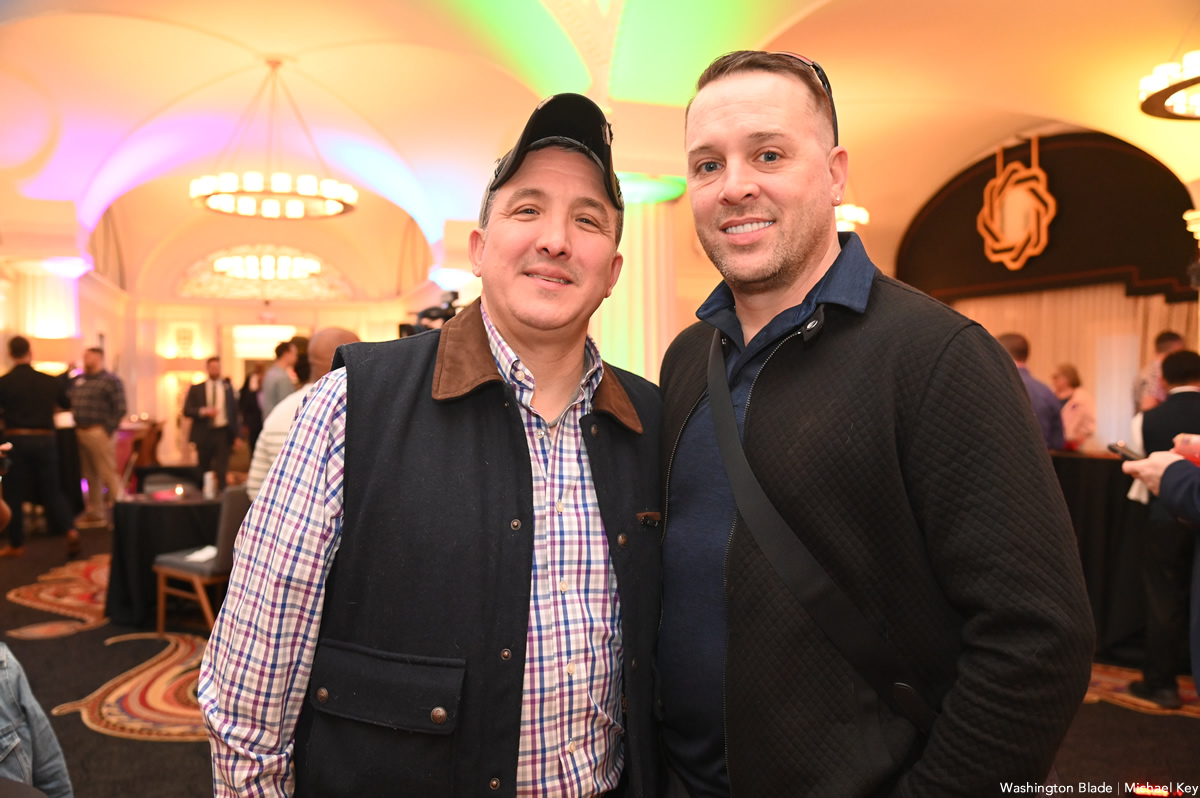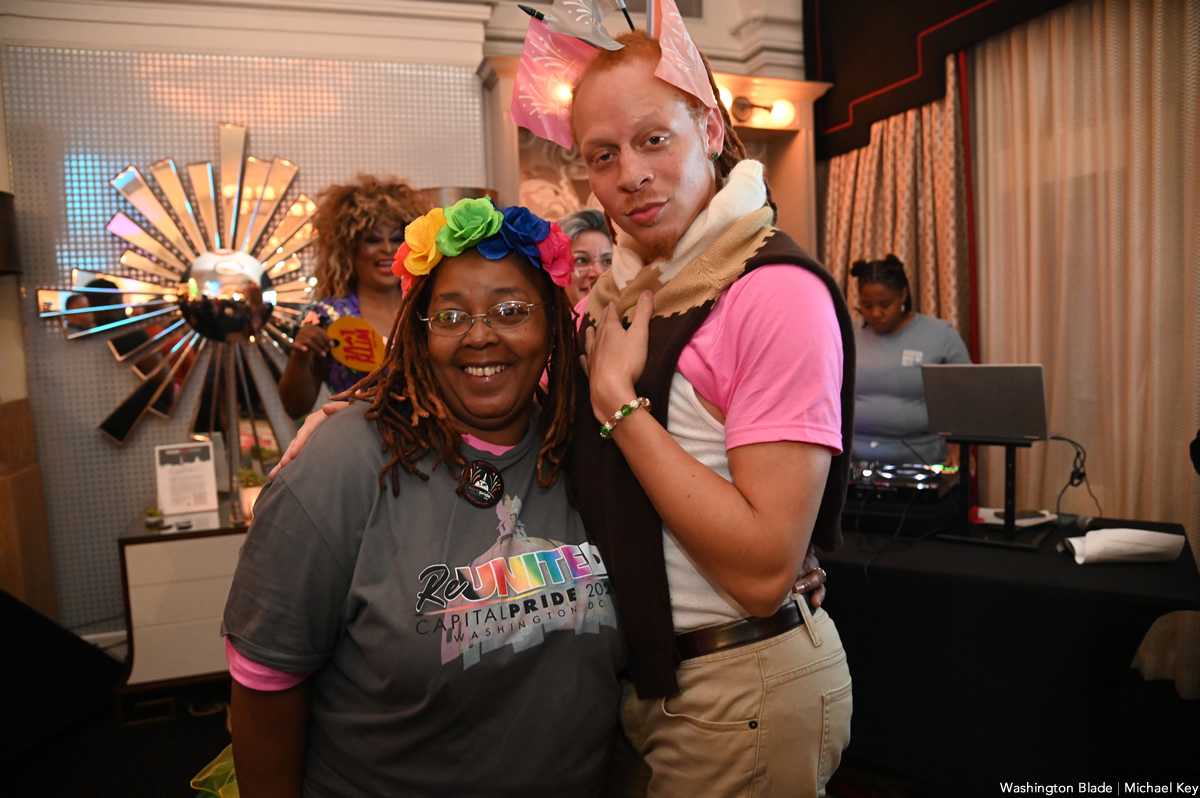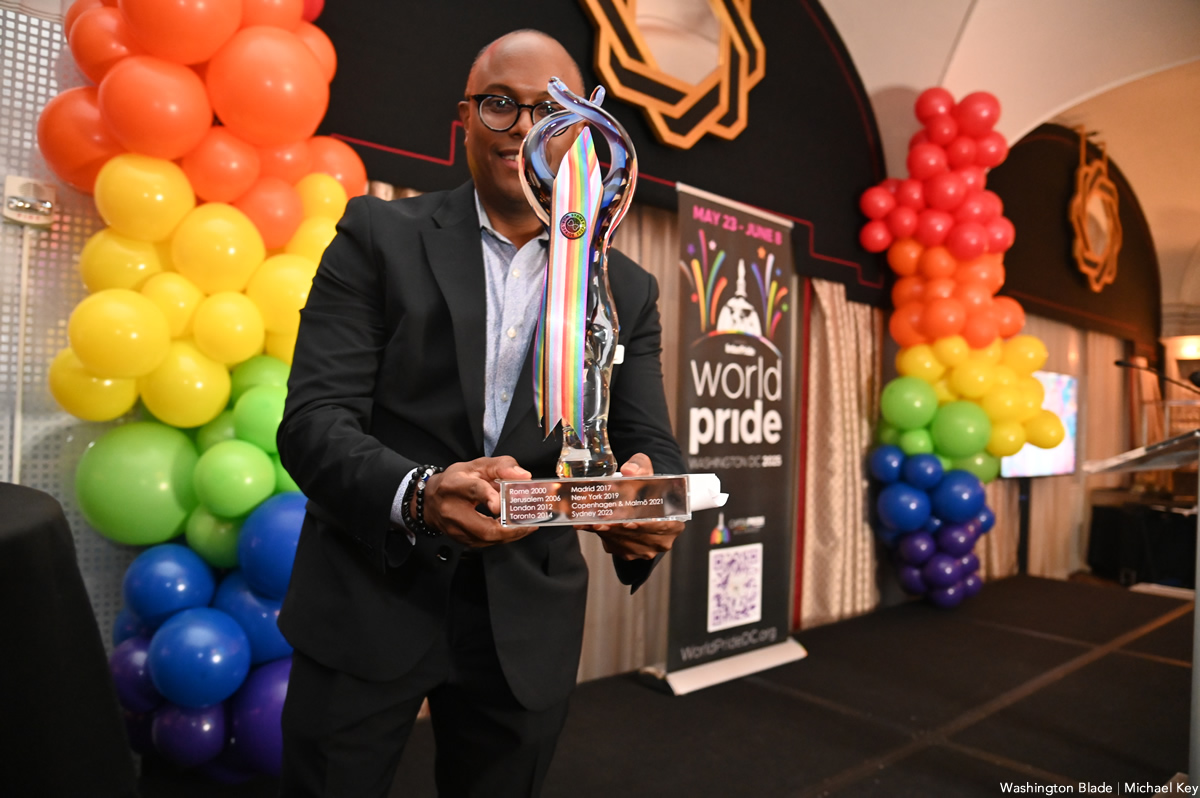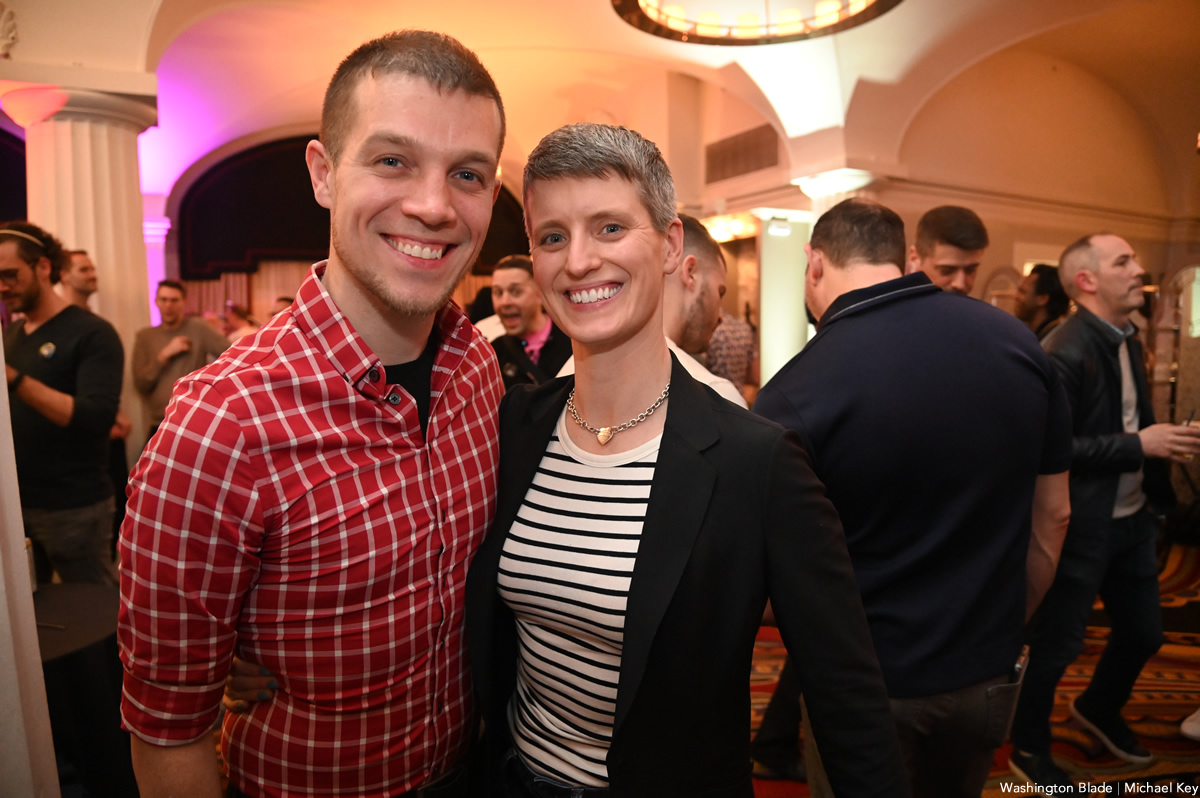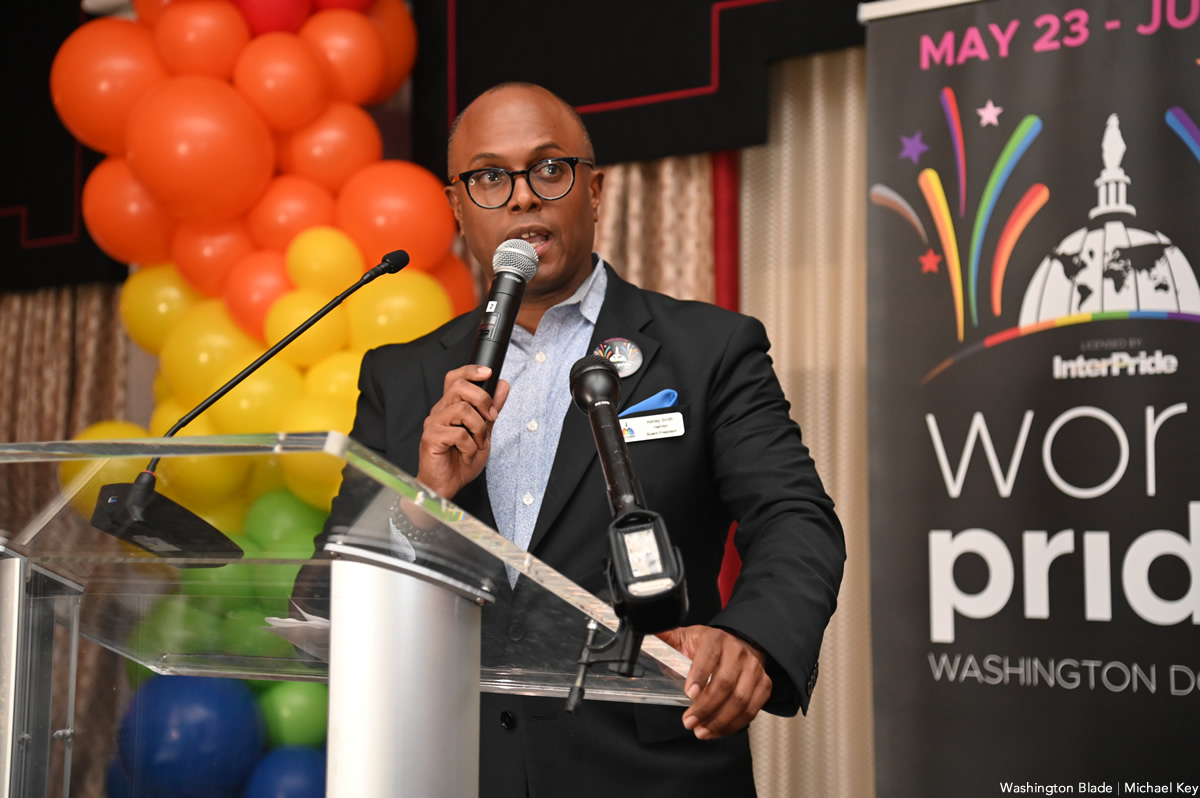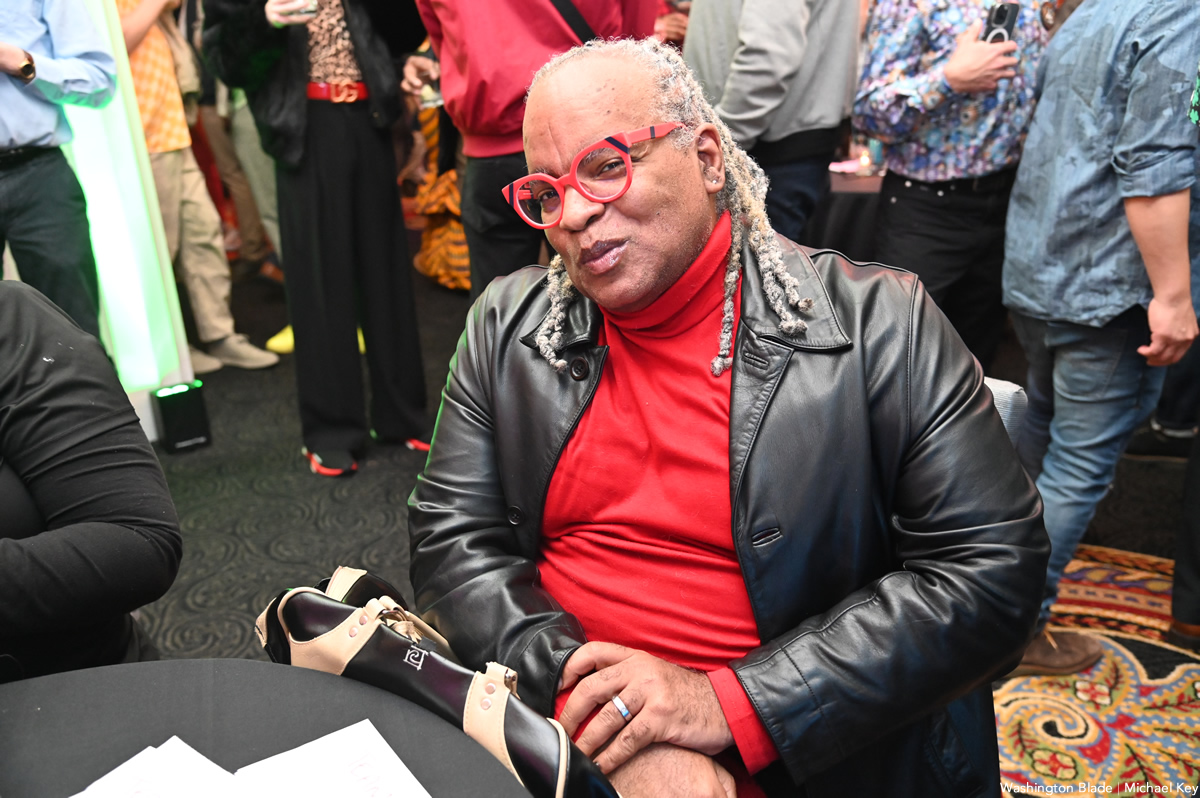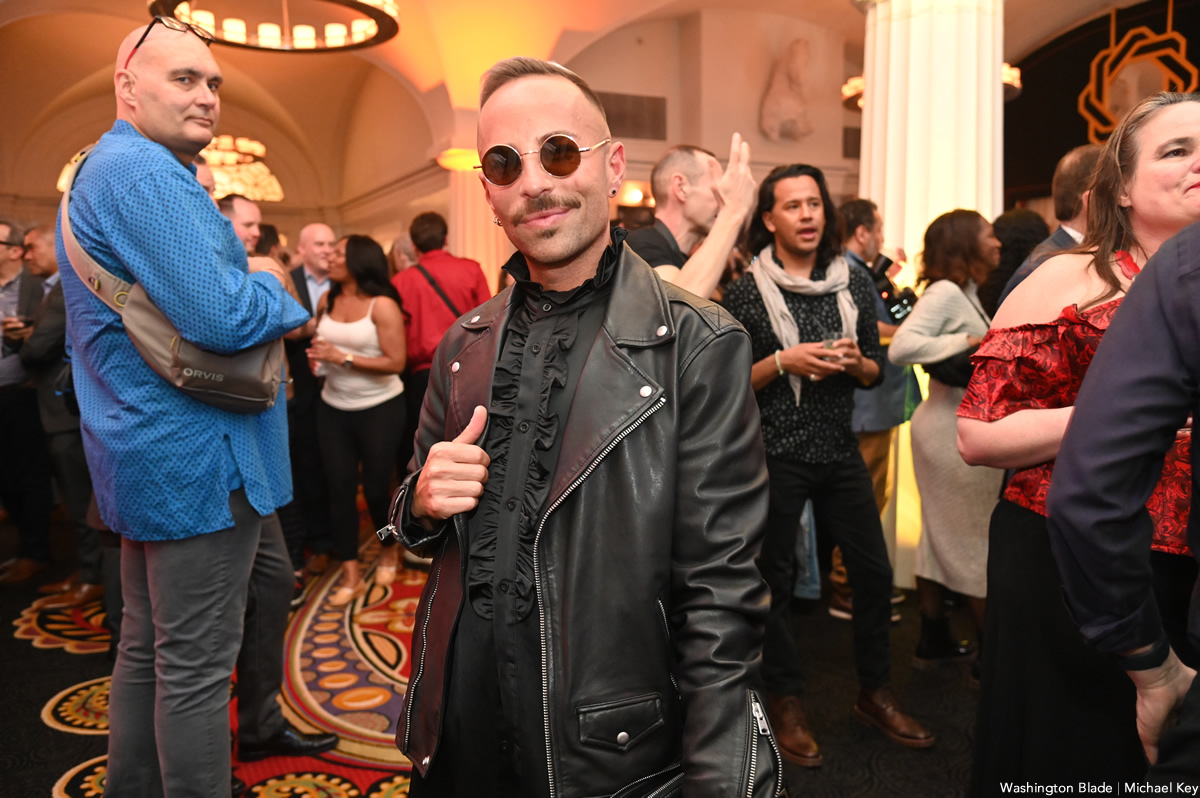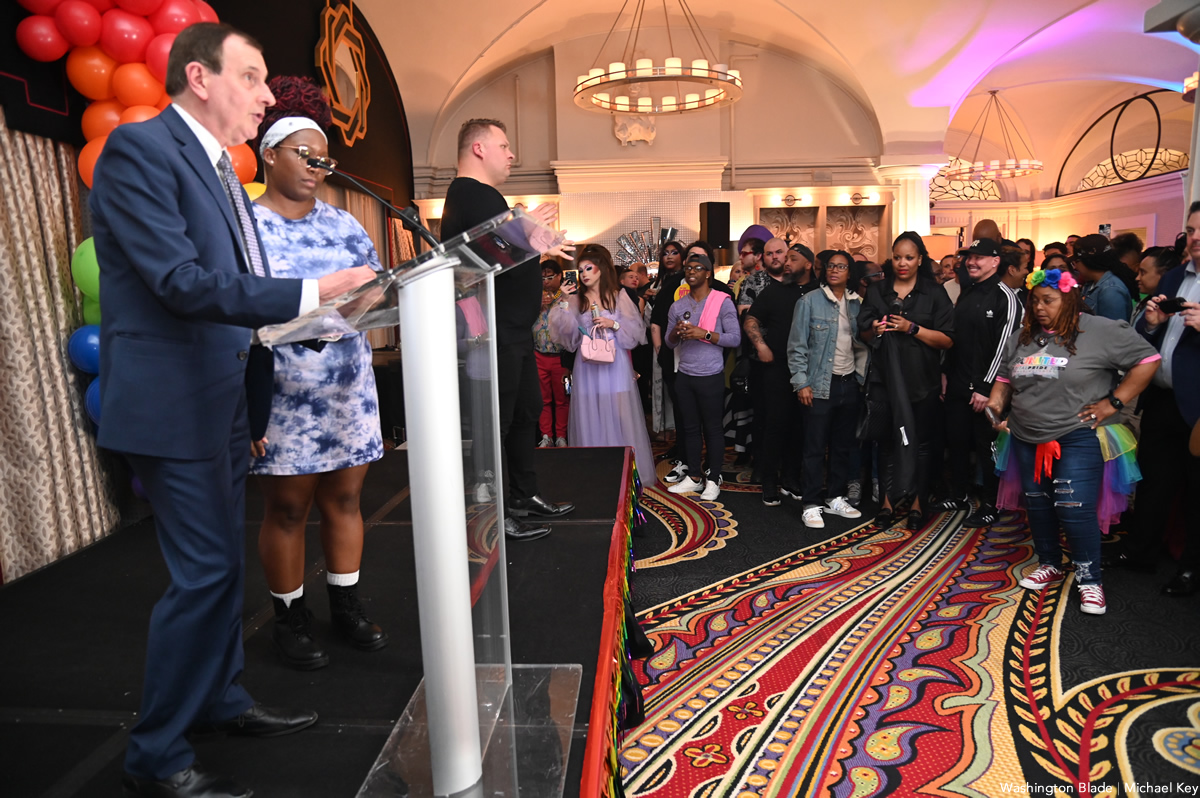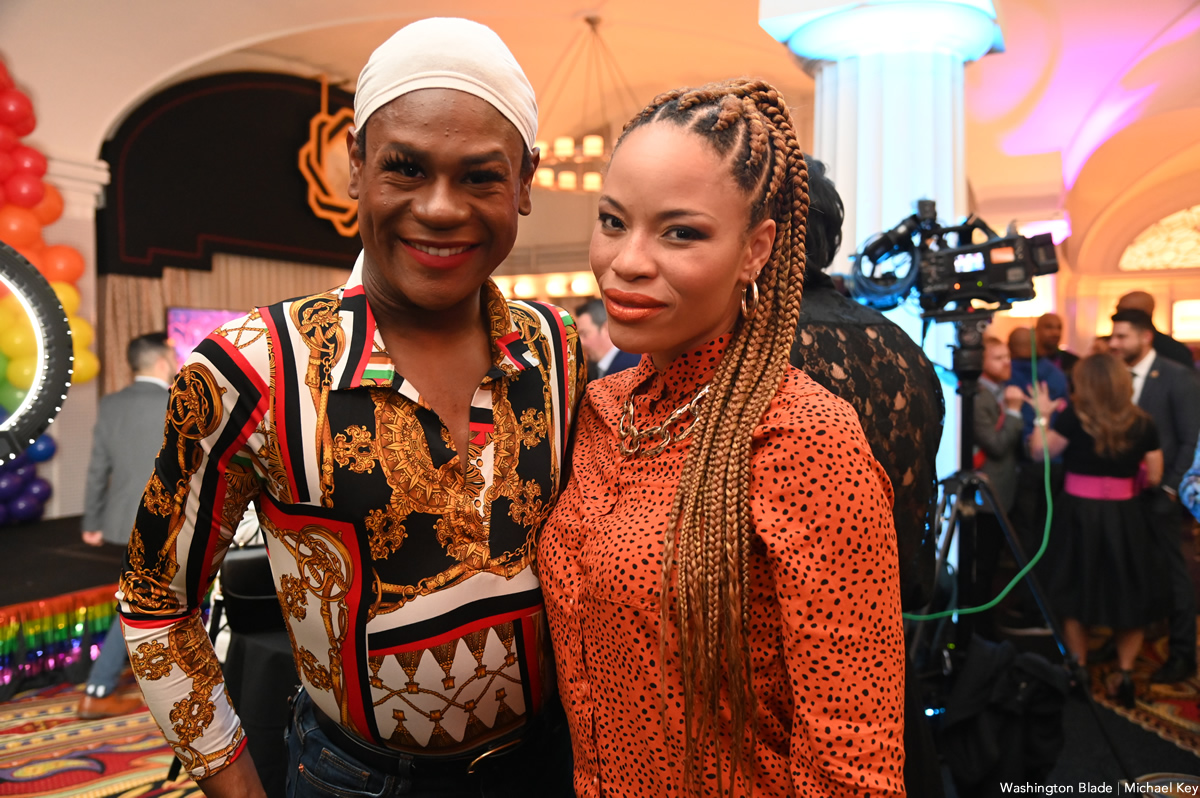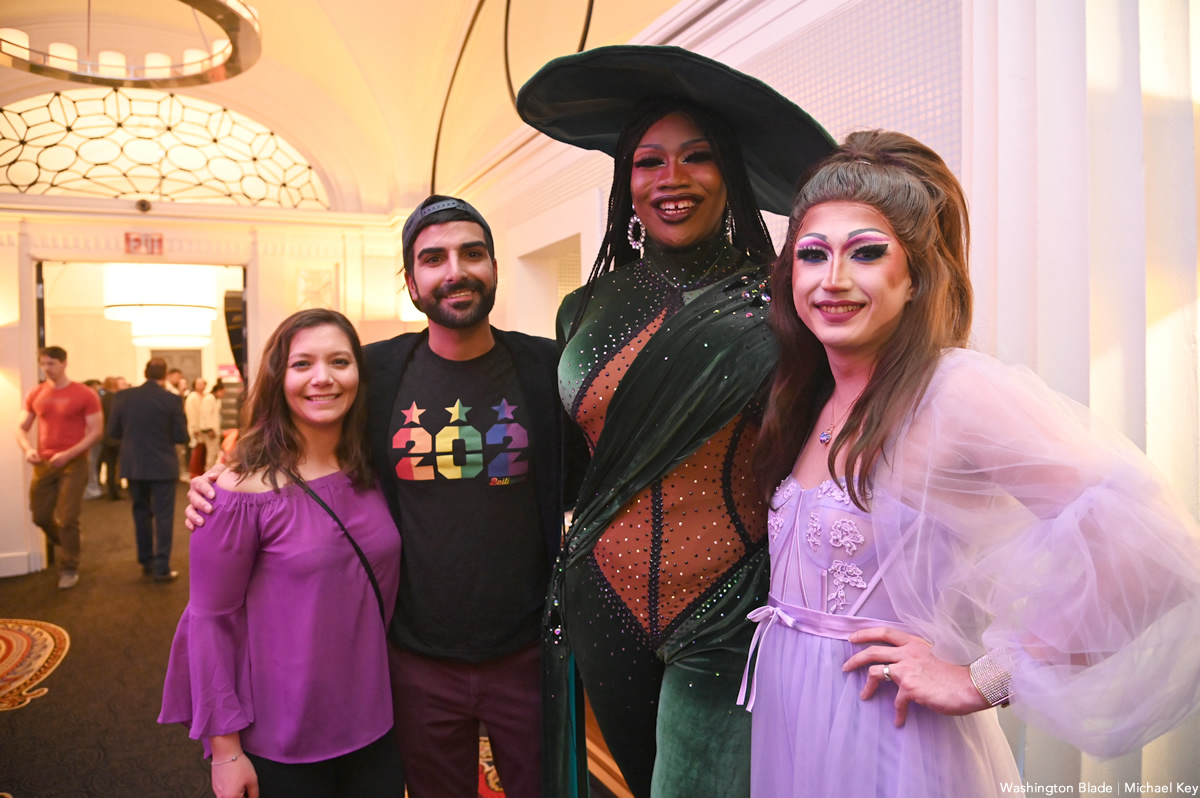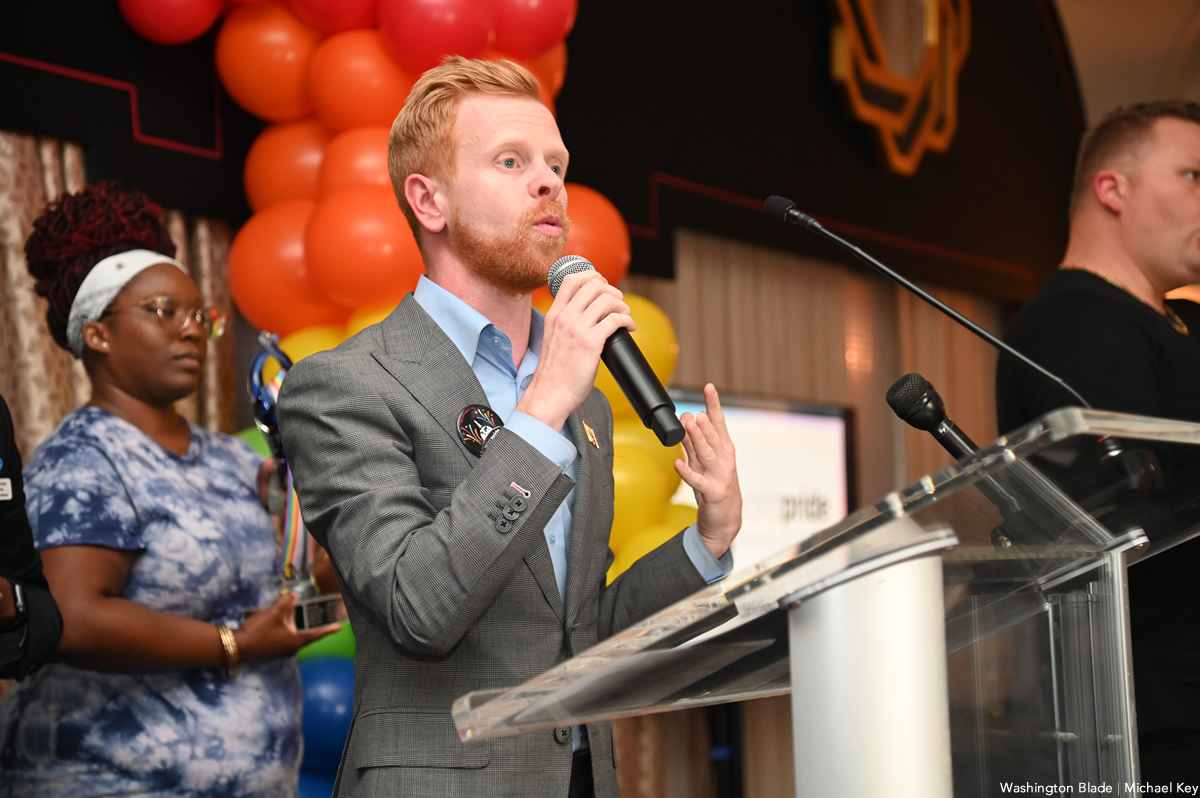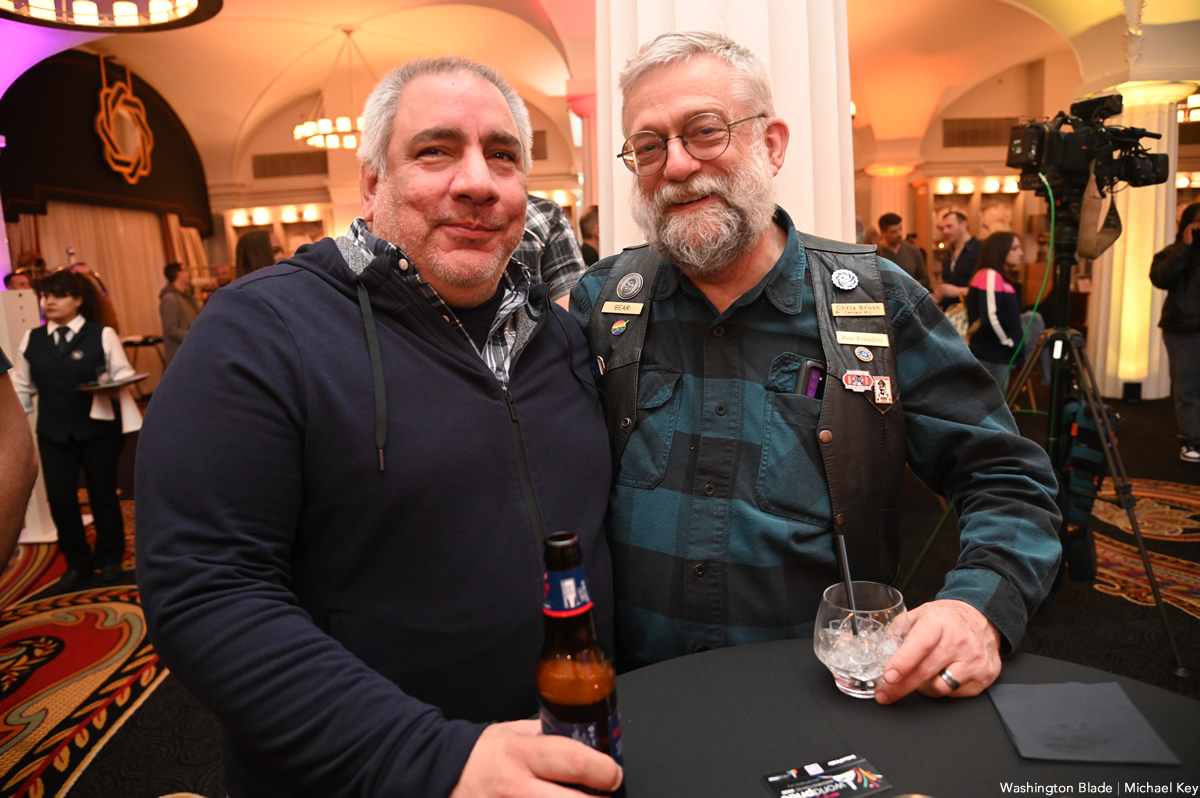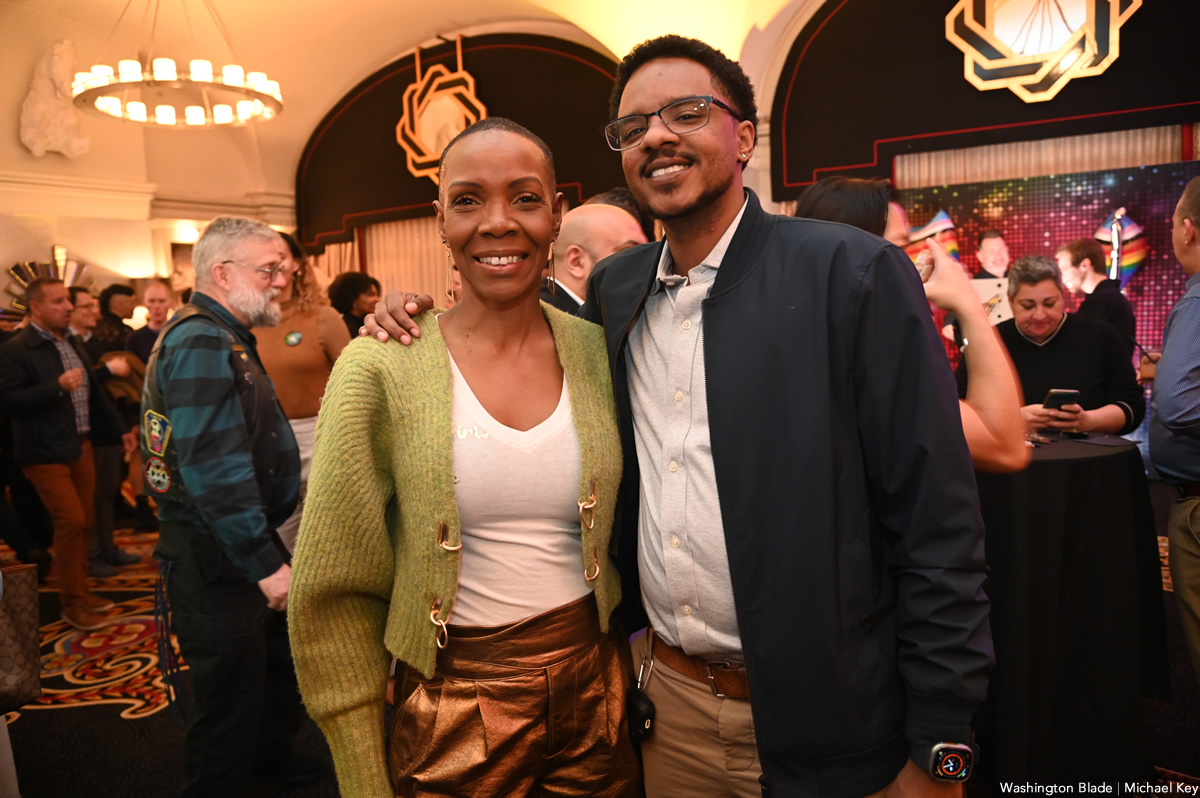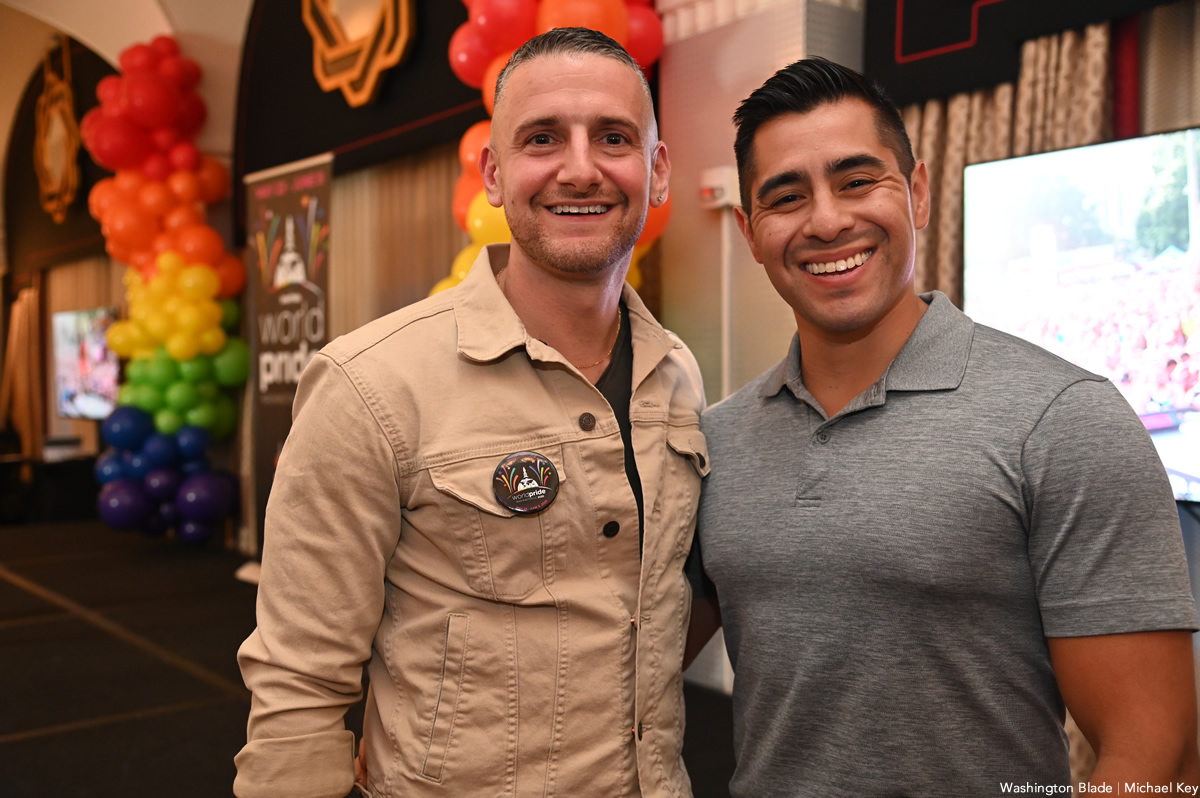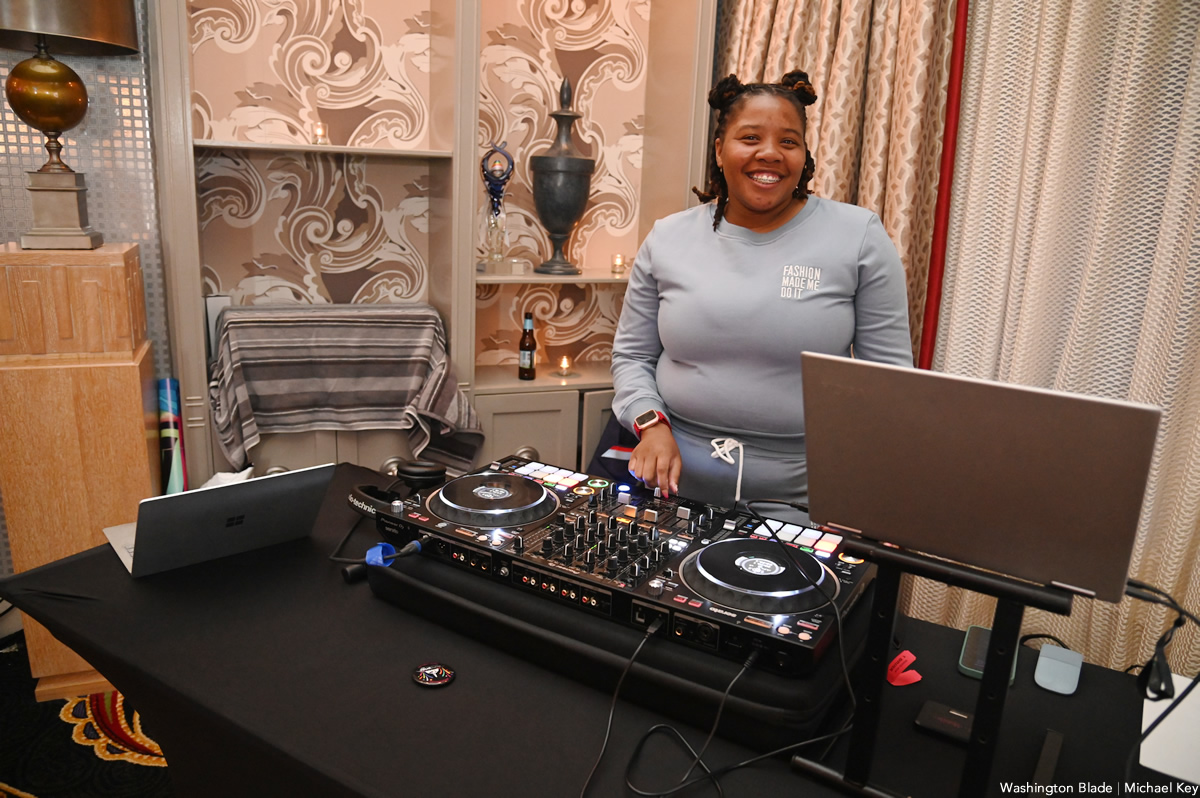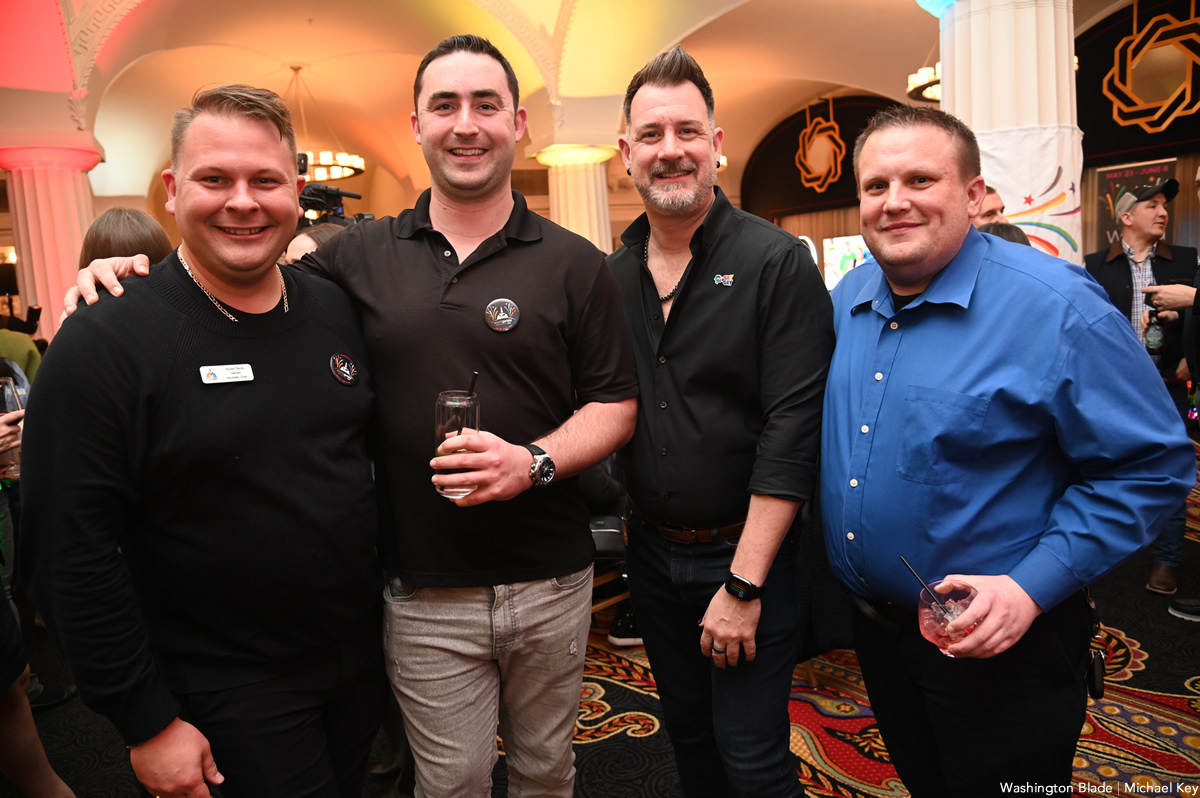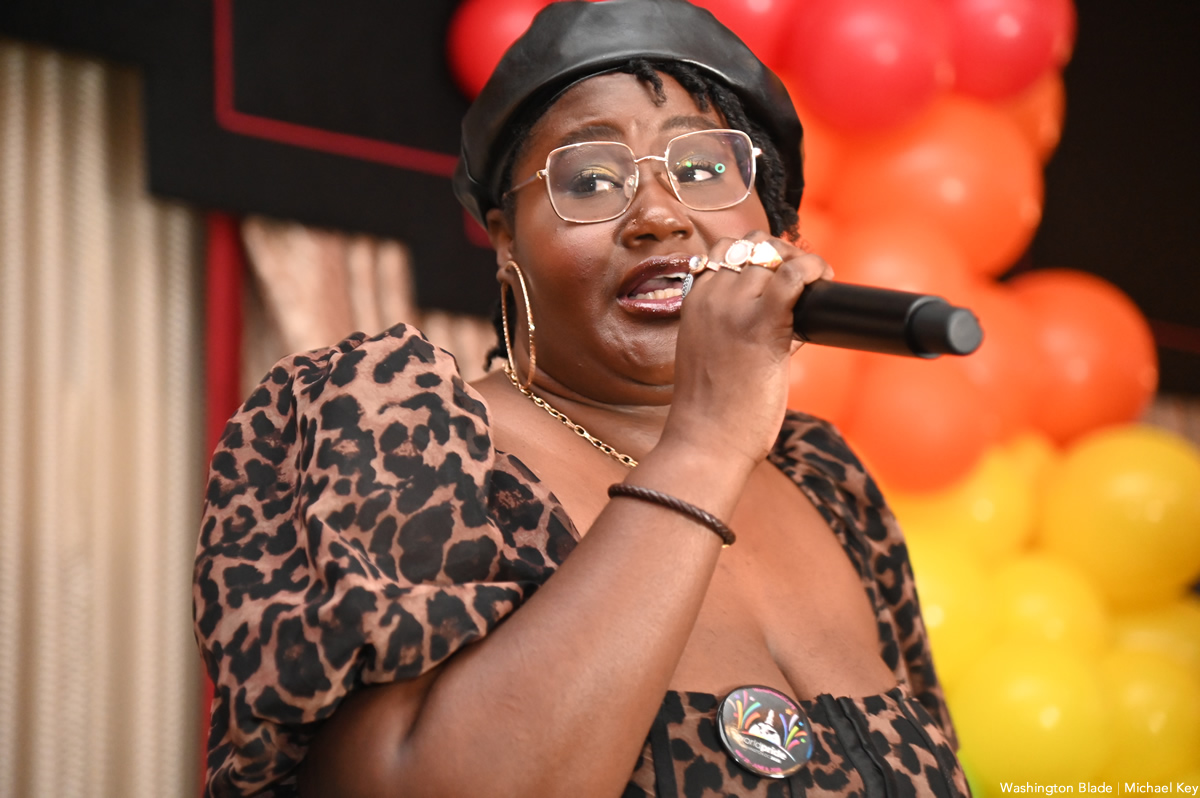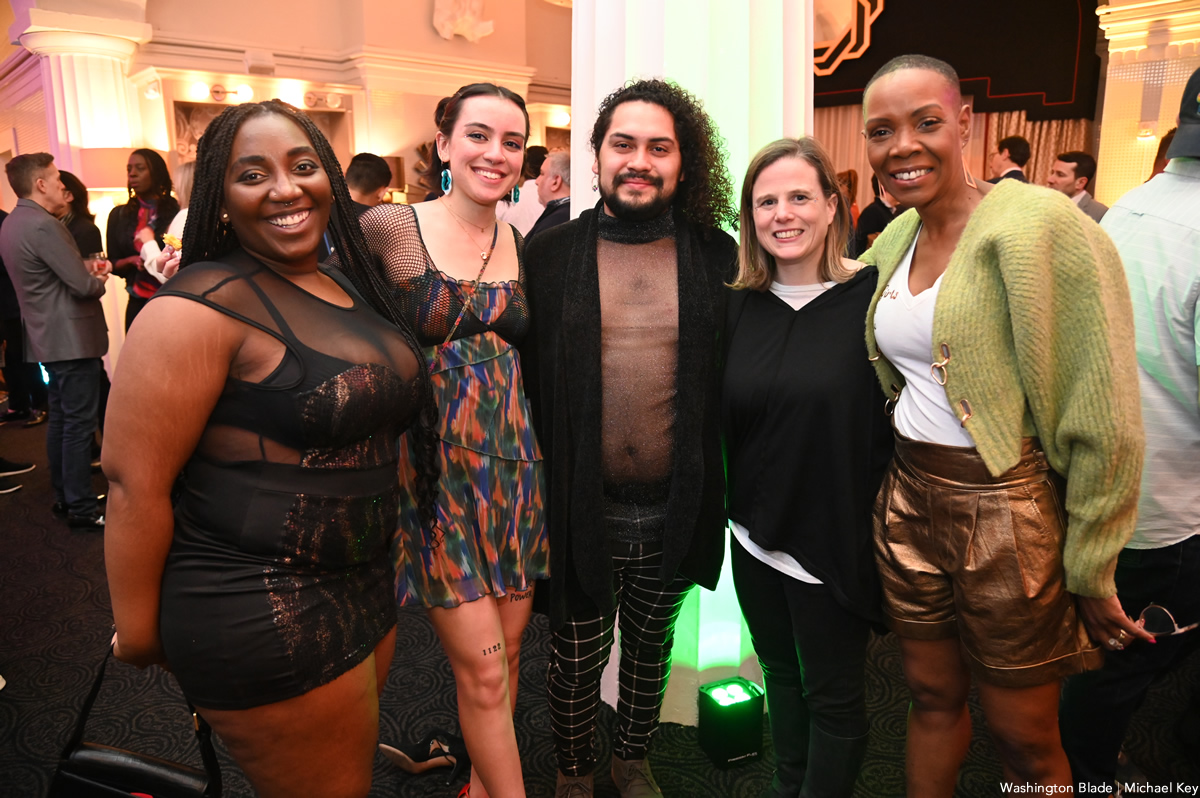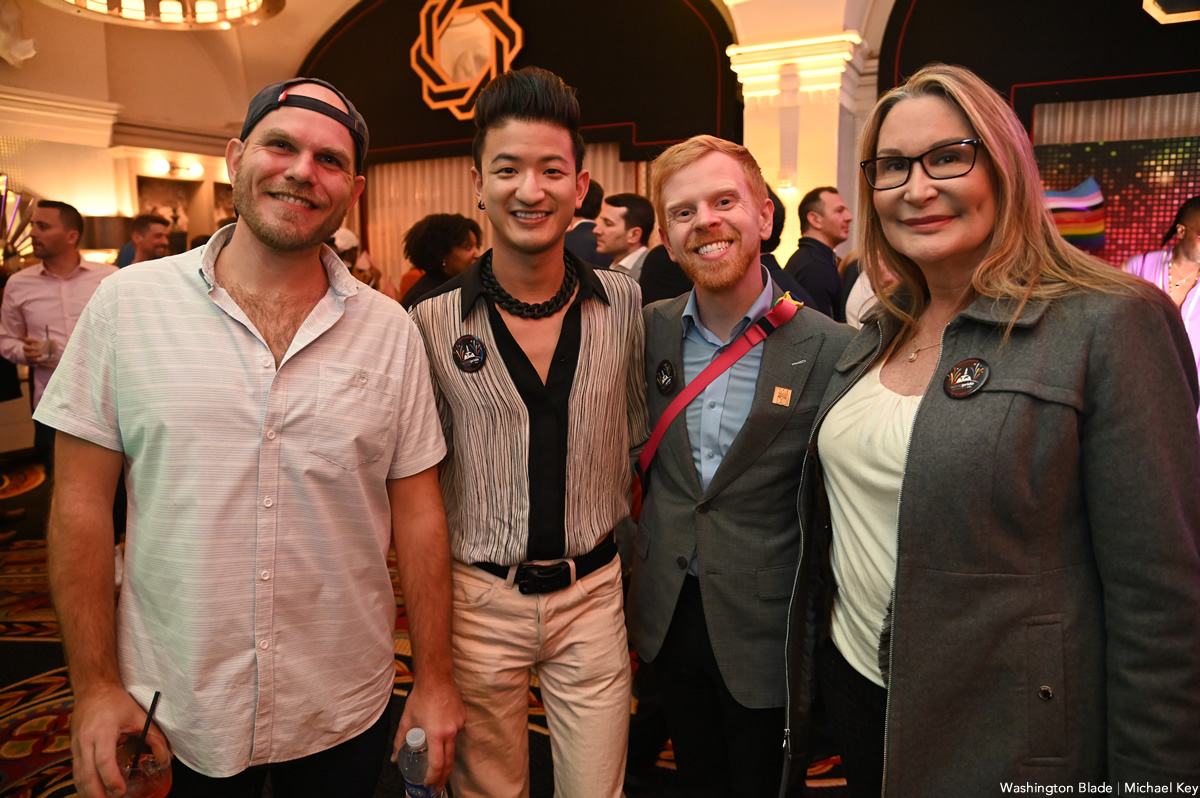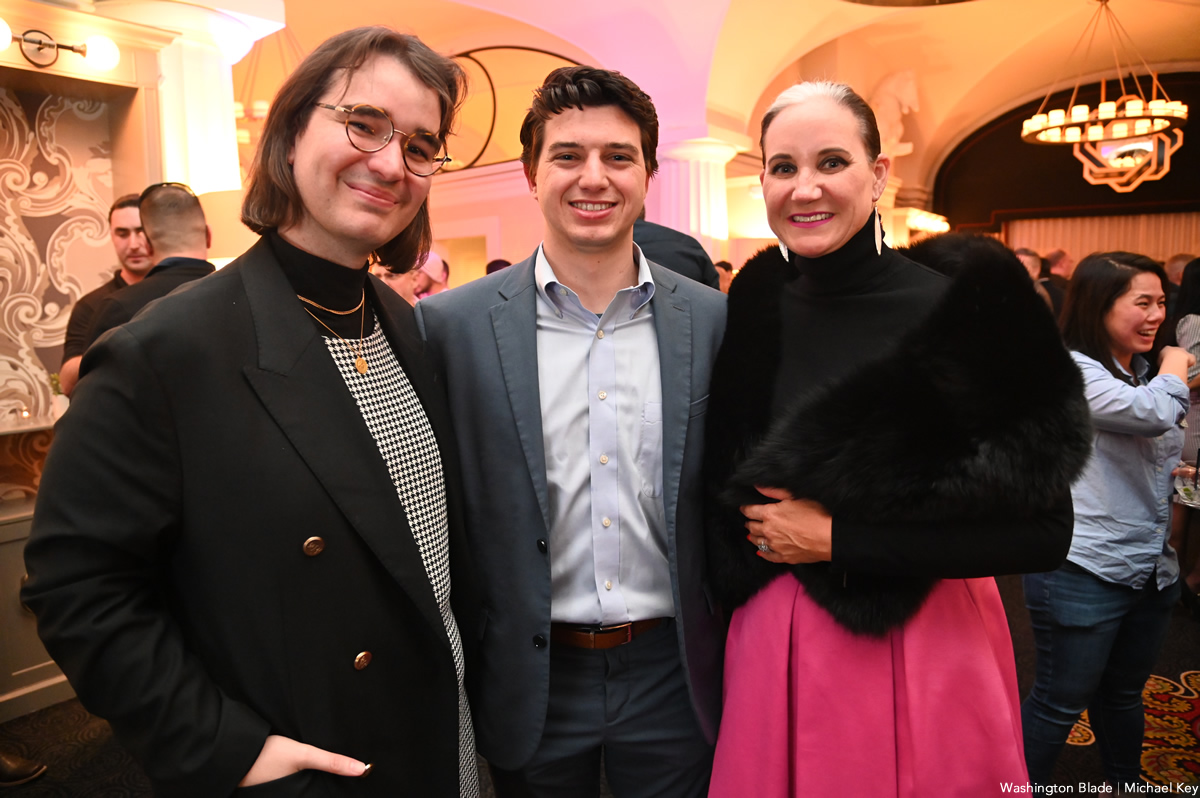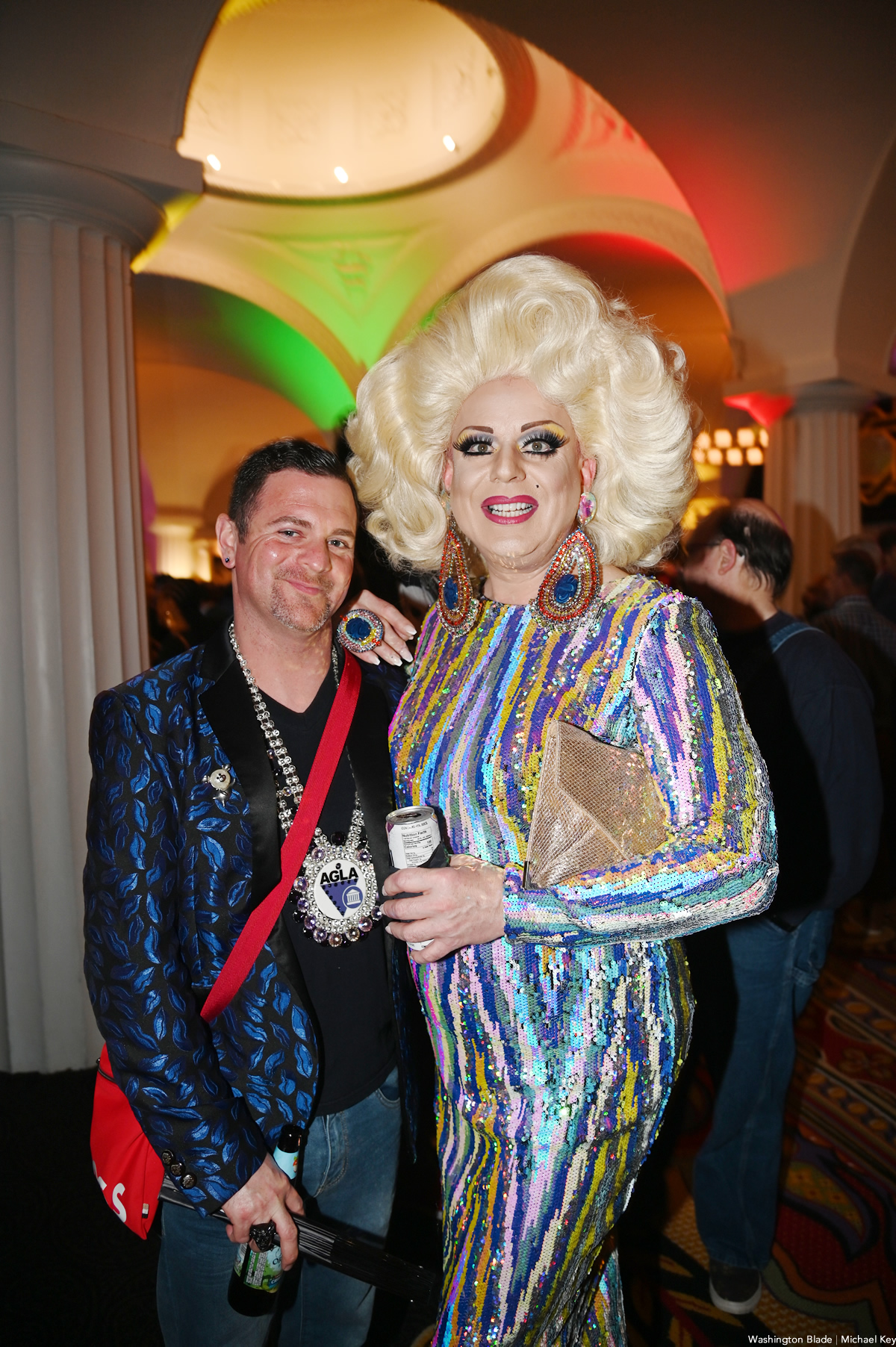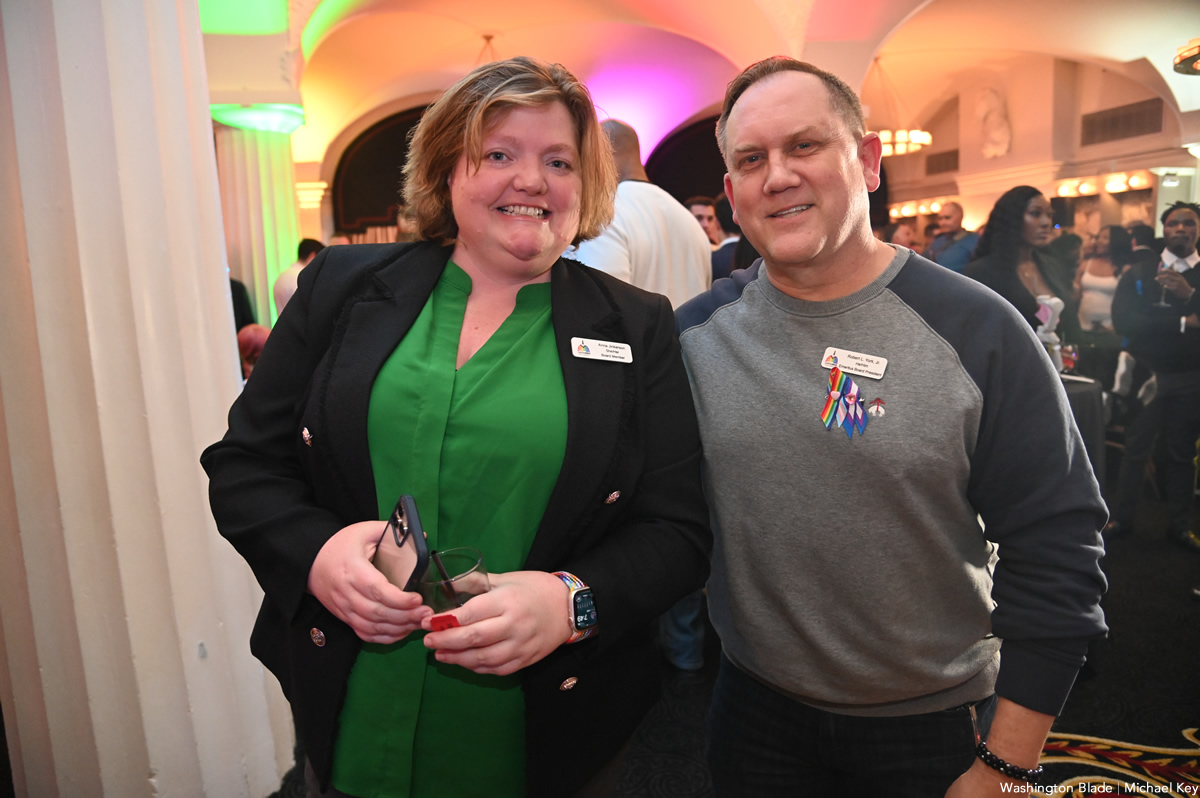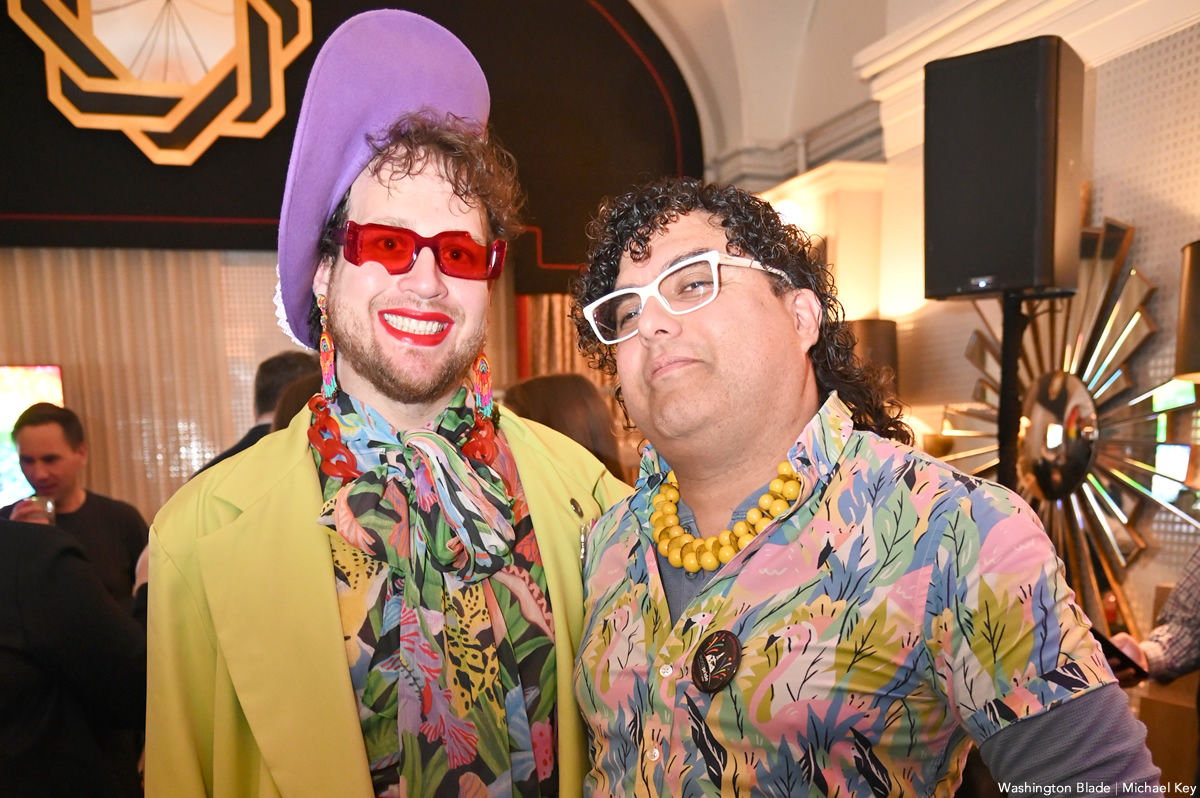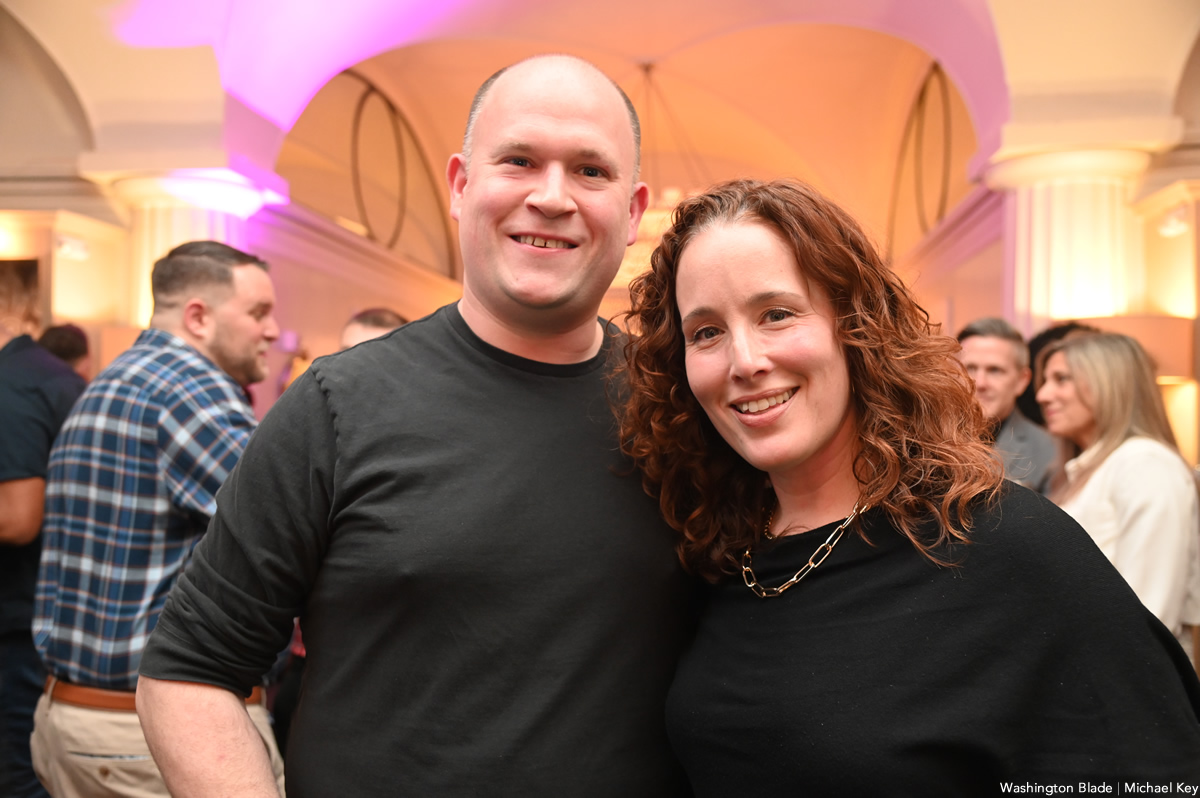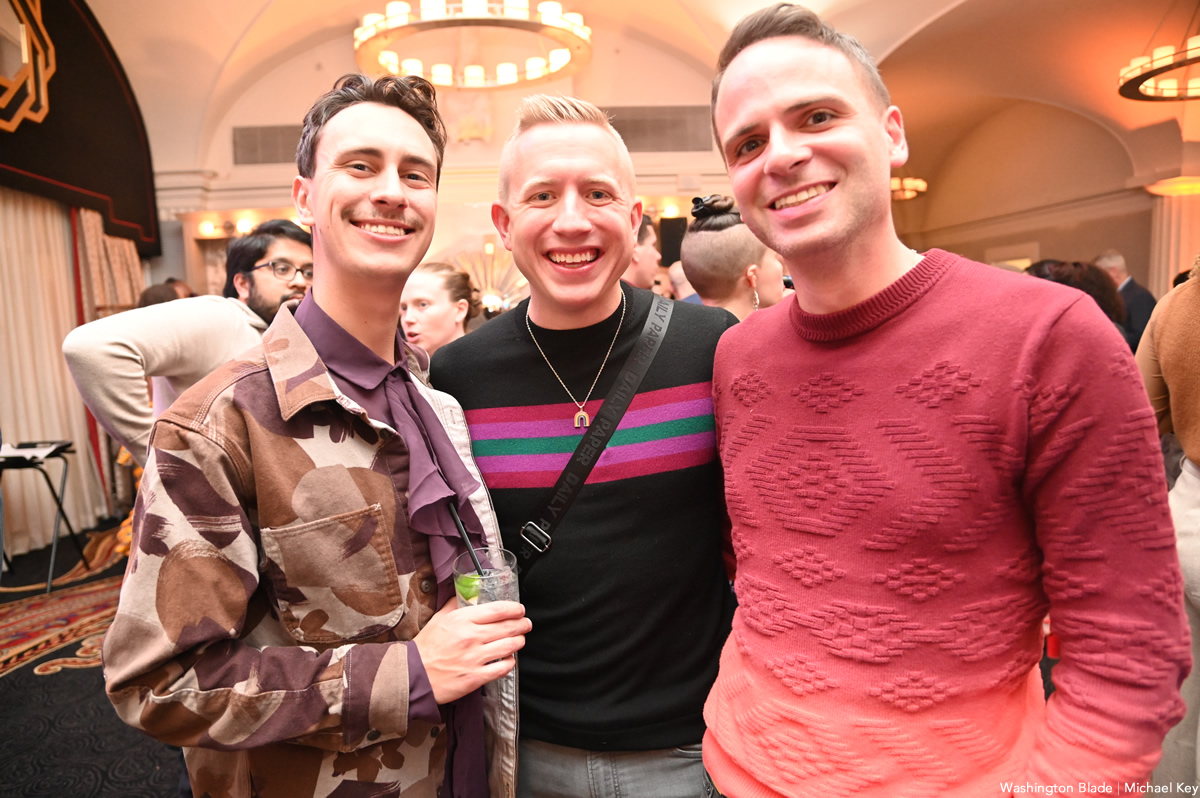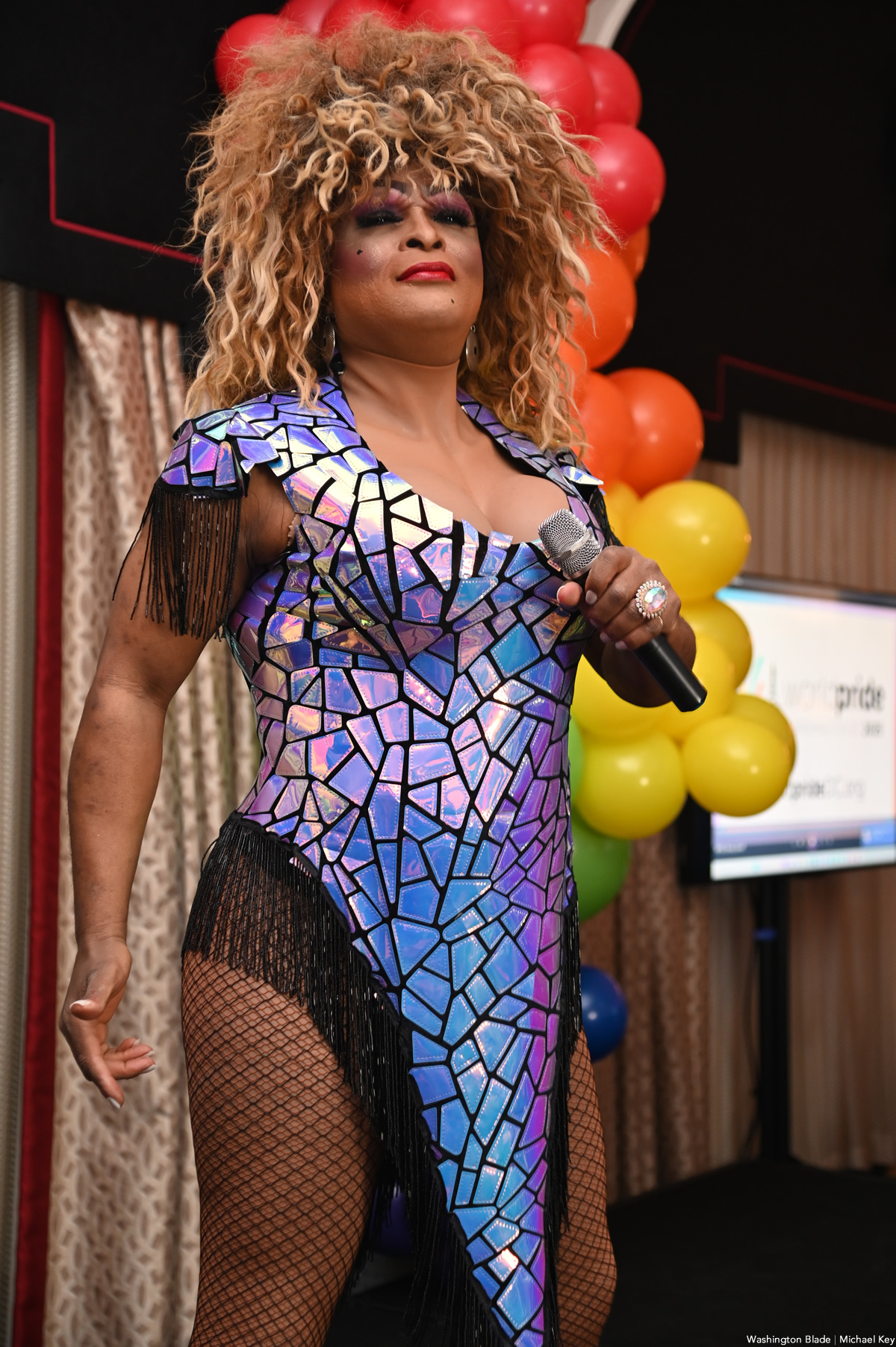 Covering Pride Reveal at Hotel Monaco for @WashBlade . @shiqueeta performing: pic.twitter.com/cONCQQR706

— Michael Patrick Key (@MichaelKeyWB) March 17, 2023