December 15, 2018 at 10:00 am EST | by Laura Van Eperen and Jeffrey Davis
Marketing and PR trends for 2019
This year revealed several new trends to the ever-changing landscape of marketing and communications – the rise of live video and distinctions between different levels of influencers to name a few. As the marketing world changes, trends come and go, but social media, traditional PR and corporate communications are here to stay. Keeping up with the latest craze can be difficult, but in today's marketing world, being one step ahead is critical, so here's a guide to the most anticipated trends for 2019.
A Mixed Bag with Social Media – Facebook, one of the most widely used of the social media networks, has some serious competition. With more than one billion users, to many it may seem like the best way to reach consumers, but due to lack of trust and other issues, other channels such as Twitter, Instagram and LinkedIn may rise above Facebook to achieve marketing goals. Facebook should not be forgotten, as many users remain active in groups such as neighborhood groups or common interest groups. On all social media networks, paid advertisements continue to dominate newsfeeds.
"Stories," which are a way to share moments for 24 hours only, will be introduced to LinkedIn, and watching how marketers navigate, optimize and integrate this new opportunity, will be interesting. Twitter, oftentimes a primary source for journalists, will address editing and algorithm issues, but remain an important business tool. As the media's preferred social platform, use of photos, videos, creative, and compelling content is a necessity. Video – especially live video – continues to grow in importance.
Importance of Credible Publicity Rises – A leading tactic in strategic communications is media relations, and we're betting that this area of expertise will become exponentially important as a source of trusted and validated information seems scarce to consumers. In business, the importance of relationships cannot be stressed enough, and companies that recognize the strength of their communications team to help drive editorial story telling for their organization, should be rewarded.  Stories written by true journalists carry weight and help drive organic traffic to websites. It is still a gold standard for driving awareness of a product, service, issue or organization. Consumers want good information that will help them lead better lives, and good stories written by fair journalists, will help fill this need.
CEOs in the Spotlight — Together with media relations, organizations must have executives who possess the skills to present themselves well in-person, or across digital platforms. Whether it's presenting the opening message at an annual conference or being interviewed on camera, or for a recorded podcast, polishing speaking/presentation skills, is a must in 2019. Executives should participate in training workshops offered by organizations like VanEperen.com that teach and hone executive presentation skills. While many assume high-level executives already possess these skills, the digital world does not lie. Practice and polish make delivery of messaging more fluid and help avoid missteps.
Although no marketer can predict exactly what trends will come to fruition in 2019, observing past years' wins and losses, and trusting the experts in the field will leave communications professionals well equipped for whatever happens.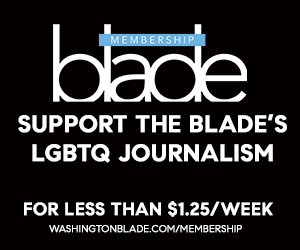 Sign Up for Blade eBlasts