January 8, 2019 at 11:24 pm EST | by Michael K. Lavers
Trump points to 'crisis' on US-Mexico border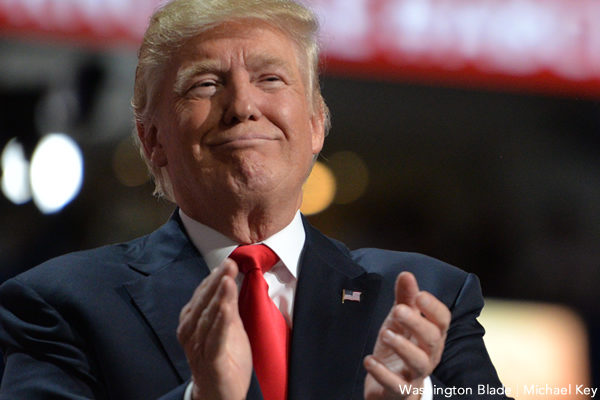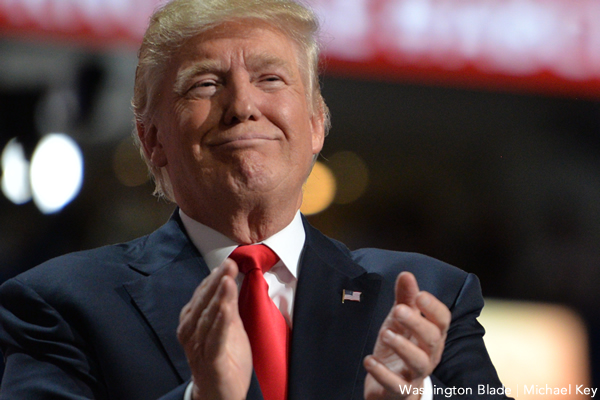 President Trump on Tuesday said there is a "crisis" on the border between the U.S. and Mexico.
"There is a growing humanitarian and security crisis at our southern border," said Trump in a televised address from the White House.
Trump in his speech made several claims that have proven inaccurate. These include his claims there is "uncontrolled, illegal migration" and "thousands of Americans have been brutally killed by those who illegally entered our country."
Trump also said "law enforcement professionals have requested" $5.7 billion for "a physical barrier" along the U.S.-Mexico border.
"At the request of Democrats, it will be a steel barrier rather than a concrete wall," said Trump. "This barrier is absolutely critical to border security. It's also what our professionals at the border want and need. This is just common sense."
A "physical barrier" that Trump described in his speech was in place along the U.S.-Mexico border when the Washington Blade was on assignment in San Diego and Calexico, Calif., and in the Mexican cities of Tijuana and Mexicali in July.
Trump delivered his speech on the 18th day of a partial government shutdown.
House Minority Leader Nancy Pelosi (D-Calif.) and Senate Minority Leader Chuck Schumer (D-N.Y.) on Tuesday in their own televised speech once again rebuked Trump over his demands for funding of a border wall. Trump, for his part, once again blamed Democrats for the shutdown.
"The federal government remains shut down for one reason and one reason only: Because Democrats will not fund border security." he said in his speech. "My administration is doing everything in our power to help those impacted by the situation, but the only solution is for Democrats to pass a spending bill that defends our borders and re-opens the government."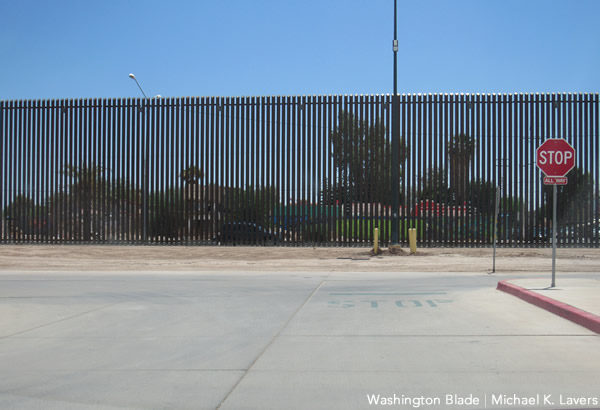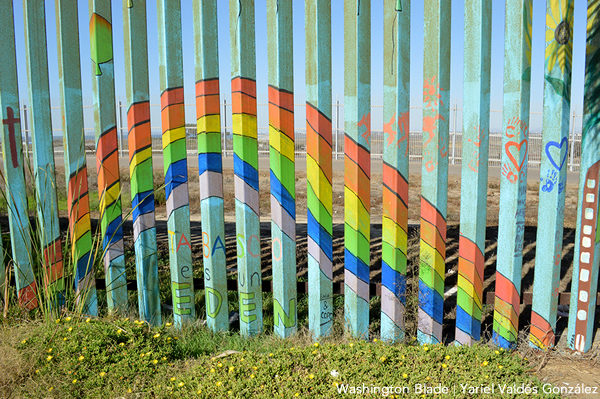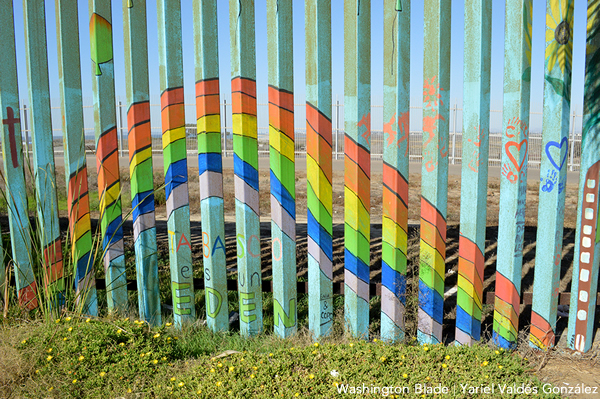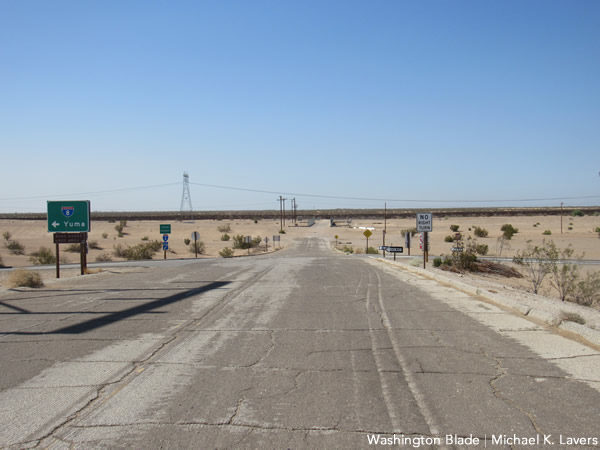 Trump delivered his speech against the backdrop of continued outrage over his administration's overall immigration policy that includes the separation of migrant children from their parents.
Roxsana Hernández, a transgender Honduran woman with HIV, died in the custody of U.S. Immigration and Customs Enforcement on May 25, 2018.
Hernández, who was taken into custody two weeks earlier at the San Ysidro Port of Entry near San Diego, had been housed in a unit for trans detainees at a privately-owned prison in New Mexico. An autopsy for which the Transgender Law Center asked indicates Hernández was beaten before she died at an Albuquerque hospital.
ICE spokesperson Danielle Bennett has previously described allegations that Hernández was "abused in ICE custody" as "false." ICE Enforcement and Removal Operations Custody Programs Director Andrew Lorenzen-Strait last month defended the treatment of trans people who are in his agency's custody, even though advocates insist they face violence, harassment and other forms of abuse while detained.
Meanwhile, LGBTI migrants who hope to seek asylum in the U.S. remain in Tijuana and in other Mexican cities along the border.
"We are here," Bairon Paolo González Morena, a gay cross-dresser from Guatemala who fled his homeland to escape violence and extortion, told Washington Blade Mexico Correspondent Yariel Valdés González last month during an interview in Tijuana. "With everything we have given up, I will not return."