January 10, 2019 at 3:58 am EST | by Staff reports
Looking back: 50 years of the Blade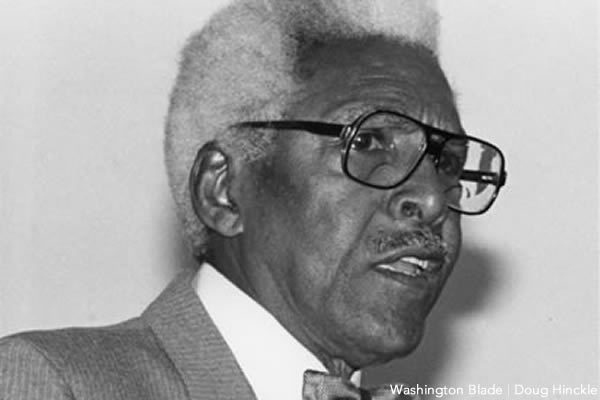 This year, the Washington Blade celebrates its 50th anniversary. Each week, we'll take a look back at memorable stories, compelling personalities and other noteworthy or amusing items from our extensive archives, which are accessible at washingtonblade.com/archives in partnership with the DC Public Library.

This week, we revisit an exclusive interview with civil rights icon Bayard Rustin from Feb. 7, 1986. Rustin died just a year later. Recently, Rustin's surviving partner, Walter Naegle, discovered the original audio recording of the interview, conducted by Blade reporter Peg Byron. NPR's All Things Considered aired a story about the newly uncovered audio this week; it will be played this week on the podcast Making Gay History. 

"At a given point, there was so much pressure on Dr. King about my being gay and particularly because I would not deny it, that he set up a committee to explore whether it would be dangerous for me to continue working with him," Rustin told the Blade in the interview, which is republished in its original form below.