January 20, 2019 at 7:47 pm EST | by Valerie Blake
Protecting the American Dream of homeownership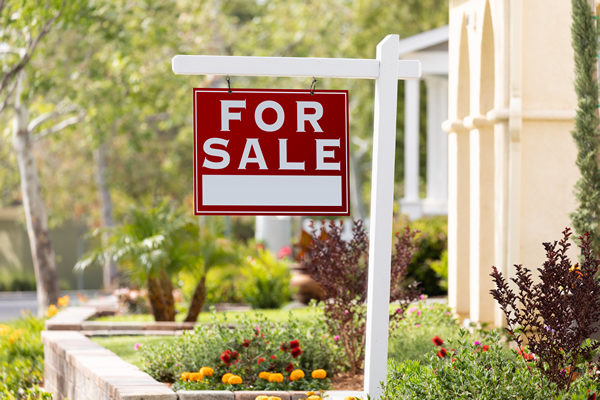 Monday, as we commemorate the life of Dr. Martin Luther King, Jr., I am reminded of his most famous speech of Aug. 28, 1963.
"I have a dream that one day this nation will rise up and live out the true meaning of its creed: We hold these truths to be self-evident: that all men are created equal."
When I hear, "I have a dream," I automatically associate it with The American Dream of homeownership, which so many of us take for granted. If you have a job, a good credit score and a bit of cash, you can buy a home no matter what you look like, where you come from, or who you pray to (or not). But it wasn't always like that.
One of the most important legislative initiatives, The Civil Rights Act of 1964, ended segregation in public places and banned employment discrimination based on race, color, religion, sex or national origin.
Then in 1968, shortly after the assassination of Dr. King, President Lyndon Johnson signed The Fair Housing Act as a tribute to King's work in the Civil Rights Movement. The act prohibited housing discrimination based on race, color, religion and national origin, and in 1974, sex was added to the list.
In 1988, President Ronald Regan signed The Fair Housing Amendments Act, which added handicap (physical or mental) and familial status (pregnant woman or a parent or guardian of children under the age of 18) to the list of classes protected by law from discrimination, bringing the total to seven.
Those of us who are members of the National Association of Realtors must follow a strict code of ethics that prohibits discrimination. We complete fair housing refresher courses every two years and there are even testers, who play the role of a buyer on the phone or at an open house to ensure that we are adhering to fair housing principles.
Although the seven national protected classes haven't changed, most states have added a few more over time. I've been licensed in California, Washington, Maryland, Virginia, and the District of Columbia and I have to say that D.C. has the most progressive and inclusive protections against housing discrimination of any state I know.
In addition to the national protected classes, The District of Columbia Human Rights Act of 1977, as amended, adds 11 more. Age, marital status and sexual orientation are three that are also common in other states, but we have some that people may not be aware of.
The family responsibilities category builds on familial status and protects those who are supporting any person in a dependent relationship, such as a child, grandchild, or parent.
Whether you wear the blue jersey, the red one, the green one, or some independent color, you cannot be discriminated against for your political affiliation.
Don't want to lease your property to a large group of unrelated people? Be careful. If they are enrolled in a college, university, or secondary school, then they are covered by the matriculation protected class.
Source of income is another protected category, so money from a parental co-signer, a trust fund, or even a Russian oligarch is good here.
If you live in mom's basement in Chevy Chase or do most of your work at Starbucks on Capitol Hill, the geographic location of your place of residence or business cannot be used to discriminate against you.
Are you tattooed, pierced, underweight, overweight, clad in a leather harness and chaps, or looking fabulous in a pink wig and stilettos? Good news! You cannot be discriminated against because of your personal appearance.
D.C. has taken a decidedly broadminded and compassionate stance by adding the two most recent protected categories: gender-related identity or expression, appearance or behavior that is different from what you are assigned at birth and victim of an intra-family offense, one who was subjected to domestic violence, sexual assault and stalking.
Now, I'm betting that anyone can fit into at least one of the preceding categories, but just in case, I've added a few of my own.
Most anyone who owns a puppy, kitty, or other furry animal will tell you his pet is part of the family, so much like familial status and family responsibilities, furparents should be a protected class.
Hip hop or opera, country or smooth jazz, showtunes or go-go, nobody should be discriminated against for the type of music that brings them joy.
And finally, whether it's Kimmel, Colbert, Corben, Fallon, Myers, Maher, Noah, Oliver, or the cast of Weekend Update, discrimination based on your preference of late-night television host will be strictly prohibited.
Valerie M. Blake is a licensed Associate Broker in D.C., Maryland and Virginia and Director of Education & Mentorship at RLAH Real Estate. Call or text her at 202-246-8602, email her via DCHomeQuest.com, or follow her on Facebook at TheRealst8ofAffairs.