January 28, 2019 at 8:28 am EST | by Michael Radkowsky
When it's going well but he balks at calling it 'official'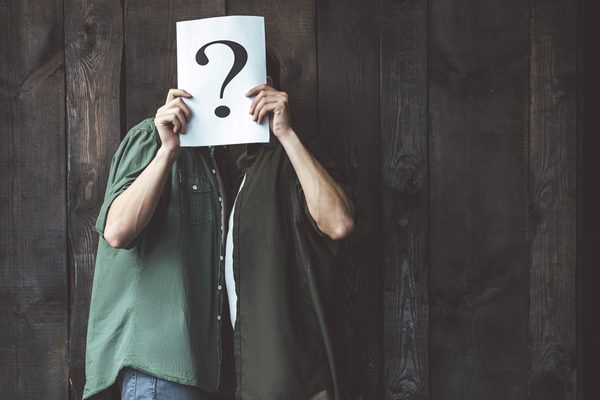 Hi Michael,
I've been dating Zack for a few months. He's smart, kind and we share a number of interests. I like being around him.
Zack is coming out of a bad period. He was in a long-term relationship that ended about a year ago. This has left him with a marked increase in anxiety that he hasn't addressed due to his current financial situation.
When we first started dating, Zack let me know that he has some anxiety around being in an "official relationship" and it might take him some time to become comfortable referring to us as a couple.
Nevertheless, Zack says he is committed to dating me exclusively and being open and communicative with me. We spend lots of time together and I'm having fun.
However, twice now Zack has had minor anxiety about his "growing feelings," wanting to be with me and also being nervous about being "tied down" again.
For my part, going slow is fine. I honestly can't think of anything I'm missing out on by not being "official." In addition to the time we spend together, he's responsive to the things I ask of him, such as meeting my friends, going on dates and joining me in activities.
If Zack does not come to the point of wanting to be in an "official" relationship on his own sometime in the next six-ish months, I will need to start a conversation with him about this. And if he does not think he can be, I will need to move on. But the need for that conversation is several months away.
Cut to a recent dinner where a friend told me he thinks Zack has me in a push-and-pull relationship and is emotionally unavailable.
I don't feel like this is the case but, considering other relationships that have not been as good on reflection, I want to make sure that I am not willfully avoiding some obvious relationship landmine.
What is your take?
Michael replies:
Start talking with Zack about all this now, rather than waiting. While you say you aren't in a hurry, you would be wise to start seeking a better understanding of Zack.
If you're hesitating because tough conversations are difficult for you, then you have your own work to do around being more comfortable in an intimate relationship. Closeness includes talking with each other about what is going on. Every conversation you start with Zack could help you get more comfortable with this.
If you're afraid of "pressuring" Zack, keep in mind that pressure is an unavoidable feature in all relationships. Two people will always want different things from each other at times, so we all need to be able to tolerate pressure if we are in a relationship. And a conversation about what Zack is feeling is not a tremendous request.
Here are several questions for Zack that may help you clarify the situation:
Do you know how Zack's last relationship ended? If he was dumped by a guy he loved and had his heart broken, you've got cause to be patient with him. If he ended the relationship because things were going too fast for him, or some variation on that, you've got cause to be wary.
What do you know about Zack's relationship history? If he's had some meaningful relationships with men in the past, that is a better indicator of his ability to sustain a serious relationship with you than his having had short relationships that ended abruptly.
How does Zack feel about dating another man? If he has some discomfort, this would contribute to his ambivalence about being in a serious relationship. Is he out to his family? Friends? You note that he meets your friends, but are you meeting people from his world?
Your letter suggests that you're doing all the work to move the relationship along, planning dates and suggesting activities. Is he contributing? If not, what's up with that?
And what does it mean to be in an "official relationship"? The two of you are dating exclusively and you get together with friends. So you already define yourselves as a couple, and people see you as a couple. What is Zack's underlying concern here?
I'm gathering that Zack is fearful of being in a relationship with defined expectations for togetherness in the future. Or as he puts it, "tied down." It is true that being in a committed relationship limits you in some ways, but seeing this as "tied down" is a rather bleak and narrow view of commitment. I wonder if Zack is open to challenging and broadening his perspective.
This leads to my last question: Are finances the only reason Zack is not looking for help to address his anxiety around being in a relationship?
Michael Radkowsky, Psy.D. is a licensed psychologist who works with LGBT couples and individuals in D.C. He can be found online at michaelradkowsky.com. All identifying information has been changed for reasons of confidentiality. Have a question? Send it to Michael@michaelradkowsky.com.