February 5, 2019 at 3:55 pm EST | by Mariah Cooper
Watch: Billy Porter delivers 'State of the Union' for LGBT community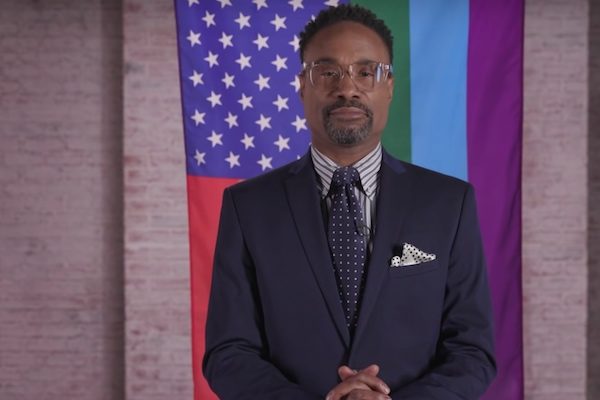 As President Donald Trump gears up to deliver his State of the Union address, Logo released its own State of the Union for the LGBT community delivered by "Pose" star Billy Porter.
Porter recaps the past LGBT highlights of the year ranging from a record number of LGBT members elected to Congress and South Bend Mayor Pete Buttigieg announcing his presidential run. On the pop culture front, Porter praises Janelle Monae's "Dirty Computer" for receiving a Album of the Year Grammy nomination and the debut of "Pose," which made history for including the largest transgender cast in a TV show. He also notes the increase in LGBT hate crimes, particularly for transgender women of color. The address also spotlights the international LGBT crises in the queer crackdown in Chechnya and the anti-LGBT violence in Brazil resulting from the election of Jair Bolsonaro as president.
"We must loudly and proudly declare: We are here," Porter says. "And if the victories of last year prove anything, we ain't goin' no damn where."
Watch below.