February 7, 2019 at 7:00 am EDT | by Michael K. Lavers
Guatemala congressman expresses concern over Trump anti-immigrant rhetoric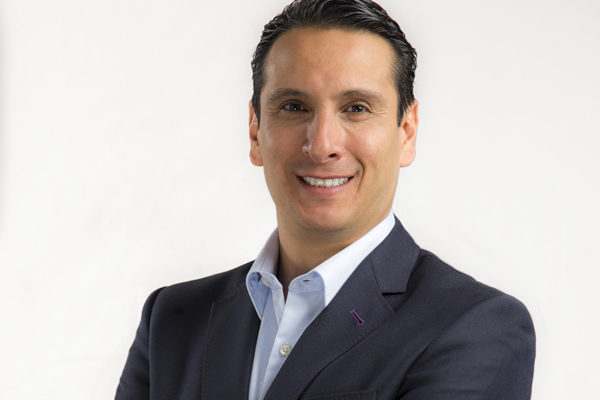 GUATEMALA CITY — A Guatemalan congressman on Feb. 1 said he is concerned over President Trump's anti-immigrant rhetoric.
"My reaction is one of rejection," Jean Paul Briere told the Washington Blade during an interview at his office in Guatemala City. "It is of course not positive."
Briere, 44, is a member of Frente Parlamentario por la Transparencia y la Democracia, a coalition that includes Sandra Morán, the first openly LGBTI person elected to Guatemala's congress, and six other lawmakers.
Briere was president of the country's Congressional Migrant Commission from 2013-2017. Two of the laws that he spearheaded extended rights to migrants in Guatemala and targeted human trafficking networks.
Briere said Trump's overall immigration policy that includes demands for a border wall along the U.S.-Mexico border is part of the platform upon which he campaigned. Briere also noted federal courts have blocked the Trump administration from implementing many of its proposals that critics insist target migrants.
"He was promising since his campaign that he would act in a certain way on the migration issue," Briere told the Blade. "He was obviously elected and what he was going to do was to continue to fulfill what he said he would do in his campaign. He is doing it."
"He wants a wall because he wants a wall," he added. "There is a wall. There is a very big wall and he tells people to look for a wall that is 30 meters high. I say that fear and the fear of hunger is bigger than any wall. People are going to look for a way to cross … there will be tunnels or (they will) jump over it."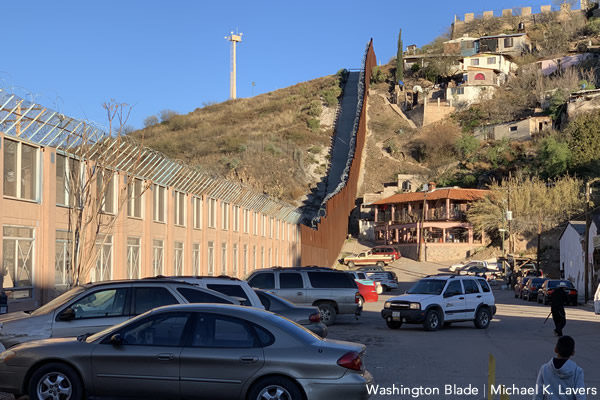 Guatemala is a Central American country that borders Mexico, El Salvador, Honduras and Belize.
World Bank statistics indicate Guatemala had a nearly 60 percent poverty rate in 2014. Briere told the Blade a lack of economic opportunities is the main factor that prompts migrants to leave the country.
"Guatemala of course has violence, but the main cause of migration for us is not violence," he said. "El Salvador and Honduras are dealing with a very complicated situation on the issue of violence."
Many of the tens of thousands of migrants who have fled Honduras and El Salvador over the last couple of years have traveled through Guatemala in hopes of reaching Mexico and the U.S.
Roxsana Hernández, a transgender Honduran woman with HIV who died in U.S. Immigrations and Customs Enforcement custody on May 25, 2018, received assistance at Asociación Lambda, a Guatemala City-based LGBTI advocacy group, before she traveled to the Guatemala-Mexico border. A group of 30 LGBTI migrants from Guatemala, Honduras and El Salvador on Feb. 1 crossed the Suchiate River, which marks the border between Guatemala and Mexico, and arrived in Ciudad Hidalgo in Mexico's Chiapas state.
"Guatemala is not a destination country," noted Briere. "The migrants who are coming to Guatemala are only passing through. The U.S. is a destination country and Mexico is also becoming a destination country."
"Few of them stay," he added, referring to Guatemala.
Briere said migrants who are LGBTI are even more vulnerable as they travel north through Central America's Northern Triangle, a region that includes Guatemala, and Mexico towards the U.S.
He told the Blade that smugglers, known as coyotes, charge up to $8,000 to smuggle children across the border. Briere said many children have been found dead in the desert after smugglers abandoned them.
The cases of Jakelin Caal Maquin and Felipe Gómez Alonzo — two young Guatemalan children who died in the custody of U.S. Customs and Border Patrol late last year after they and their respective fathers were taken into custody near the border — sparked widespread outrage in Guatemala and in the U.S. Claudia Gómez González, a 20-year-old indigenous Guatemalan woman, was shot to death by a U.S. Border Patrol officer in Texas on May 27, 2018.
"It's not only the issue of smugglers," said Briere, referring to the vulnerability of children and members of the LGBTI community who migrate. "All children — it doesn't matter if they are a migrant or not a migrant — suffer the same situation."
"It increases more with those who are from the community," he added. "You suffer extra."
Trump in recent months has threatened to cut U.S. aid to Guatemala, Honduras and El Salvador if their governments don't do more to stop the flow of migrants who are leaving their countries.
Briere said President Jimmy Morales, who is under investigation for corruption ahead of Guatemala's general election that is scheduled to take place on June 16, needs to prioritize issues that include expanding access to employment, health care and education improving the country's infrastructure. Briere added Guatemala cannot achieve these improvements without U.S. assistance.
"We need U.S. help," he said. "We cannot do it alone."