February 7, 2019 at 10:47 am EST | by Karen Ocamb
Pride Media says the check's in the mail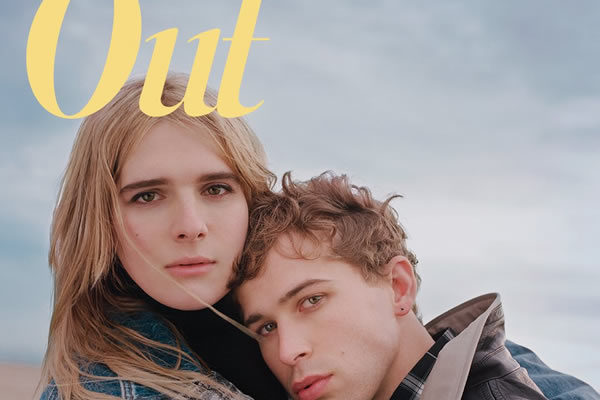 Recent media reports about freelancers angry at non-payment by Pride Media turned into an uproar on Twitter and a sudden outpouring of stories by a universe of other unpaid writers and artists. On Feb. 5, they posted an open letter "calling upon the media industry to pay its freelancers fairer, better and faster," according to a tweet from freelancer Anna Codrea-Rado. Of the 20-page letter, 16 pages are names of signatories.
They are protesting in a hostile marketing environment. On Feb. 1, Vice Media, McClatchy and Machinima joined Gannett, BuzzFeed, and Verizon (Yahoo, AOL, and The Huffington Post) in announcing layoffs bringing the total jobs lost in 2019 to over 2,200, according Business Insider.
Many of these sites deliver LGBT-content, often written by LGBT writers keen to produce culturally competent news and features. Interestingly, Pride Media is doing well under its new ownership, Oreva Capital. According to ComScore data, Out magazine had about 1.5 million unique views in December 2018. Additionally, revenue generated by all Pride Media brands "is projected to increase 26 percent to $7.2 million this year," WWD reported Jan. 28.
But there's a pall hanging over Pride Media's burgeoning success—the slew of unpaid freelancers becoming increasingly vocal, visible and organized. "My invoices were already several months overdue and they had stopped replying to my emails,"
travel writer Adam Groffman (travelsofadam.com) told the Los Angeles Blade by phone from New York. Luckily, he had other work "so it didn't end up being so traumatic."
Pride Media CEO Nathan Cole told the Los Angeles Blade that a confluence of forces were to blame. Previously, Out magazine was essentially outsourced to independent production company McCarthy LLC and Grand Editorial, a company created by former Out editor-in-chief Aaron Hicklin to handle content and payments. Hicklin sold Grand Editorial to McCarthy, presumably transferring the pre-existing arrangement to now one between McCarthy and Pride.
But three months after becoming CEO, Nathan Cole dissolved the arrangement with McCarthy. Coles says it took his new three-person finance and accounting team a long time to identify who contracted directly with Pride Media and start payments. Meanwhile, a judge in Manhattan Small Claims Court, recently acknowledged the dissolution, separating Pride Media from a claim filed by two photographers hired by McCarthy/Grand.
"I was a successful agent at Creative Artists Agency for half a decade," Cole says. "One cannot succeed at a talent agency if one doesn't have a very sincere and very high regard for talent of artistic and creative people and that is something that is so important to me and something that I greatly admire because I have none of those gifts to tell stories or to create beautiful imagery. And it's soul crushing to me that these folks have not been paid." Pride Media is now catching up "and paying everyone."