February 14, 2019 at 12:36 pm EDT | by Brian T. Carney
Gus Van Sant on his new recovery movie 'Don't Worry, He Won't Get That Far on Foot'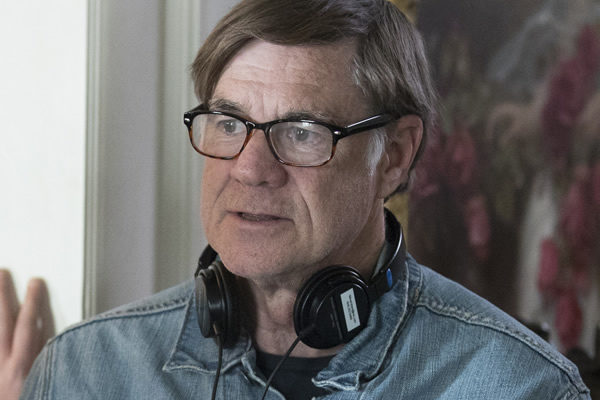 Despite a long and distinguished career as a writer and director, out filmmaker Gus Van Sant remains somewhat of a Hollywood enigma.
He's been openly gay for decades, yet remains a little reclusive and guards his private life carefully. He didn't start making movies (and didn't come out) until his 30s. Unlike other LGBT celebrities in Hollywood, he says his coming out probably didn't have a big impact on his career.
"I don't know, actually," Van Sant says in a Blade phone interview. "You can never really tell. I'm sure it has affected some things, but none that I can see."
Van Sant's sexuality also does not seem to have directly impacted his work as a filmmaker.
"I've done lots of different types of stories," he says.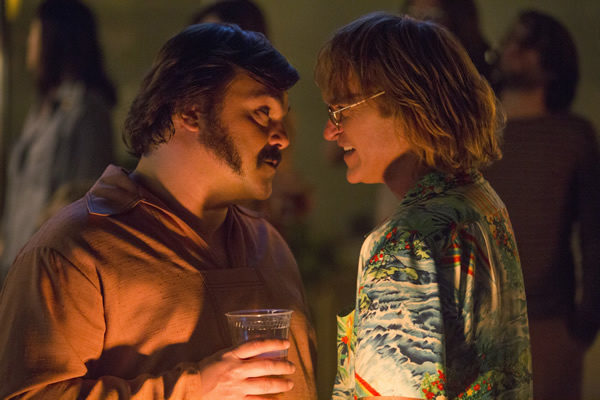 While he's often cited as one of the founders of the New Queer Cinema movement, not all of his movies have LGBT characters or themes.
While certain themes (alienation, isolation and unrequited love) and character types (loners, hustlers and thieves) keep popping up in his work, his movies have covered a dizzying array of subjects and styles. They range from mainstream Oscar contenders like "Milk," "Finding Forrester" and "Good Will Hunting" to indies and cult classics like "To Die For," "Drugstore Cowboy" and "My Own Private Idaho," and to esoteric art house fare like "Promised Land" and "The Sea of Trees" that were openly jeered when they opened at European festivals like Cannes.
Despite some bankable stars and funding from Amazon Studios, Van Sant's latest movie, "Don't Worry, He Won't Get Far On Foot," now available on Amazon Prime, seems destined to be one of his cult classics. When the movie was released last summer, it received positive reviews, but failed to find an audience in a crowded release schedule.
"Don't Worry" is based on the memoir of the same name by quadriplegic cartoonist John Callahan (1951-2010). Callahan became a quadriplegic at the age of 21 as the result of a car accident following a night of bar hopping. Callahan's friend, who was driving, walked away without a scratch. Callahan would never walk again.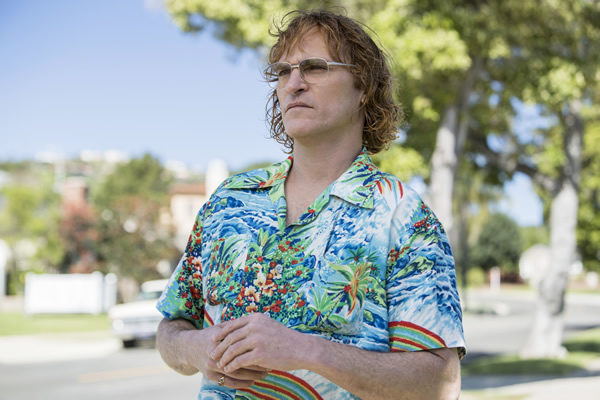 After years of AA meetings and physical therapy, Callahan became sober and gained partial use of his arms. He learned to draw by holding a pen between both hands. His sense of humor was very dark and his drawing was often rough and simple; his work is reminiscent of artists like Gahan Wilson, Charles Addams, William Steig and James Thurber. His cartoons were published by the Willamette Week newspaper in Portland, Ore., and often resulted in boycotts and protests against the paper.
Van Sant became aware of Callahan's memoir through his friend Robin Williams who played the wily therapist in "Good Will Hunting" (1997).
"Robin Williams had optioned the book and wanted to play John Callahan," Van Sant says. "In the '90s, I developed a couple of screenplays for him, but by the time a final script was ready, he chose to do other projects."
Van Sant is not sure why Williams never played Callahan.
"Possibly he thought this one was too risky. Thinking of his career, he needed to play it safe. Or he might not have liked the script. Or he might not have known how to approach the character."
After Williams' tragic suicide in 2014, Van Sant returned to Callahan's story.
"I started over after Robin's death. The original script was focused on Callahan's search for his lost mother. He had a lifelong obsession with finding her (and) would drive around looking for her."
All he knew about her was that she was a red-haired Irish Catholic schoolteacher who gave him up for adoption when he was born. Callahan did discover her name, but never located her.
Van Sant refocused the story on Callahan's efforts to reclaim his life after the accident.
"It's an alcohol recovery movie," he says. "I tried to match up some of the ideas of the Twelve Steps to things that happened in his life."
The final script tells Callahan's redemption story in a fluid non-linear fashion that freely moves back and forth between his life before and after the accident.
"I tried to keep things logically and thematically connected so that audiences wouldn't get lost," the filmmaker says.
Van Sant also decided to highlight the character of Donny, the openly gay man who was Callahan's AA sponsor. The deep friendship between a straight man and a gay man, free of sexual tension, is something not often seen in mainstream movies.
"According to Callahan's book," Van Sant says, "John really credited him with saving his life. Donny was a gay man in Portland, Oregon from a wealthy family. We couldn't locate his family, but we know he died in 1985 or so. He's sort of lost to history."
To play the challenging role of John Callahan, Van Sant turned to his old friend Joaquin Phoenix. Van Sant had directed Phoenix in his break-out role of the delightfully dim-witted Jimmy Emmett in "To Die For" (1995). A close friend of the Phoenix family, Van Sant had also directed Joaquin's brother River in "My Own Private Idaho" (1991) and sister Rain in "Even Cowgirls Get the Blues" (1993).
Joaquin Phoenix had started his Hollywood career as a child actor with appearances in "Murder, She Wrote," "Hill Street Blues" and other television series, including an ABC Afterschool Special.
"He had also made some movies when he was younger, most notably 'Parenthood' and 'Space Camp,' but after that he decided to quit acting. By the time I worked with him, he was 20 and newly coming back to acting."
"To Die For" was a success for both star and director, but Van Sant and Phoenix didn't get the chance to work together again until "Don't Worry, He Won't Get Far On Foot."
"It was over 20 years between our movies together," Van Sant says. "By then he had done so many giant things in different movies. He was a very outstanding, developed actor."
Working together again was interesting, Van Sant says, "because he was way more experienced and yet he was still somebody I knew as a friend. It was sometimes funny."
Van Sant rounded out the cast of "Don't Worry …," with a combination of rising stars and Hollywood veterans. He cast Jonah Hill in the pivotal role of Callahan's sponsor Donny. Rooney Mara ("Carol") plays Callahan's girlfriend Annu; Carrie Brownstein ("Portlandia") is Callahan's frustrated caseworker; and Jack Black is Dexter, the drunk driver who was behind the wheel when Callahan suffered his life-changing injuries.
There are also delightful performances from the members of Callahan's support group, including Beth Ditto, Udo Kier, Kim Webber, Mark Gordon and especially Ronnie Adrian as Martingale, a gay artist who recites his poetry about penises.
After watching "Don't Worry, He Won't Get Far On Foot" on Amazon Prime, it may be time to schedule a Gus Van Sant retrospective.
Every LGBT movie fan should see "Milk," the rousing and insightful biopic of assassinated gay rights activist Harvey Milk. Star Sean Penn and screenwriter Dustin Lance Black won Oscars for their work. Van Sant was nominated for Best Director and the film was nominated for Best Picture.
After that, a Van Sant retrospective is a matter of personal taste.
In the mainstream mode, there's "Good Will Hunting" which introduced Van Sant to Robin Williams, who won an Oscar for his bravura performance, and made stars of newcomers Matt Damon and Ben Affleck, who won Oscars for their screenplay. Van Sant was nominated for Best Director but did not win.
The delightfully campy thriller "To Die For" helped introduce American audiences to Nicole Kidman, She plays an aspiring television personality who enlists two hormonal teens (Joaquin Phoenix and Matt Dillon) to help her in her schemes. The final image of Kidman is a haunting one.
Loosely based on Shakespeare's "Henry IV," the queer classic "My Own Private Idaho" stars Keanu Reeves and River Phoenix as hustlers struggling to survive on the streets of Portland (Van Sant's adopted hometown and a frequent setting for his movies).
The Van Sant retrospective can include some of the music videos he's directed for artists like the Red Hot Chili Peppers, Elton John, Tracy Chapman, Chris Isaak, k.d. lang and some of the Beat Poets.
What's next? Van Sant says he's "working on a screenplay, but there's nothing ready to shoot yet."