February 15, 2019 at 10:01 am EDT | by Lou Chibbaro Jr.
Anti-LGBT pamphlet found in Blade newspapers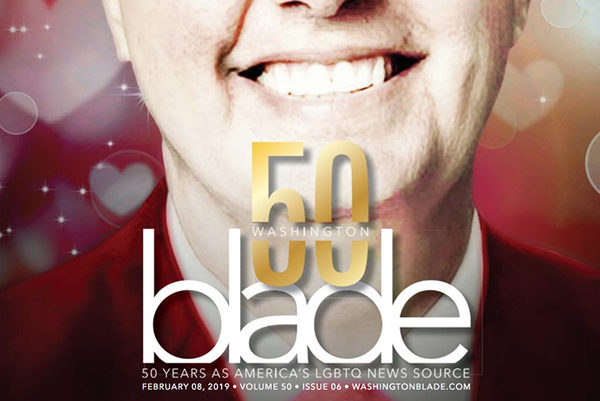 Reports from readers have surfaced that someone is inserting a religious oriented comic book style pamphlet with a message condemning homosexuality into issues of the Washington Blade at Blade distribution boxes located on streets in neighborhoods throughout the city.
Lesbian activist Mary Wright told DCist she discovered one of the pamphlets Sunday night, Feb. 10, when she obtained her weekly copy of the Blade in a distribution box. Blade publisher Lynne Brown said the insertion of promotional ads or homophobic literature in Blade editions without permission from the Blade happens frequently.
The 23-page cartoon pamphlet inserted into Blade editions last week entitled "Home Alone" is produced by a California-based company called Chick Publications, which states on its website that it specializes, among other things, in fundamentalist Christian themes condemning homosexuality. The Blade has never accepted advertising from Chick Publications.