February 15, 2019 at 10:12 am EDT | by Lou Chibbaro Jr.
P.G. County denies allegations of abuse against trans teacher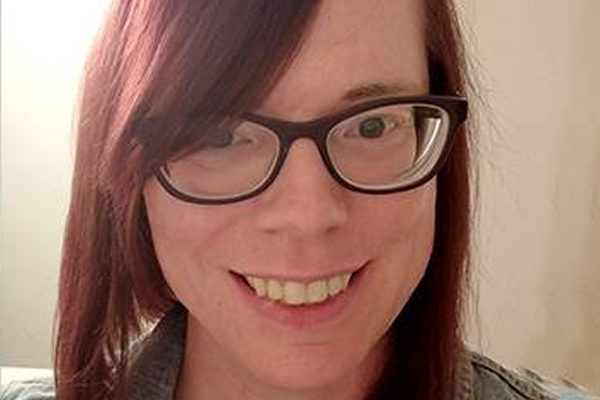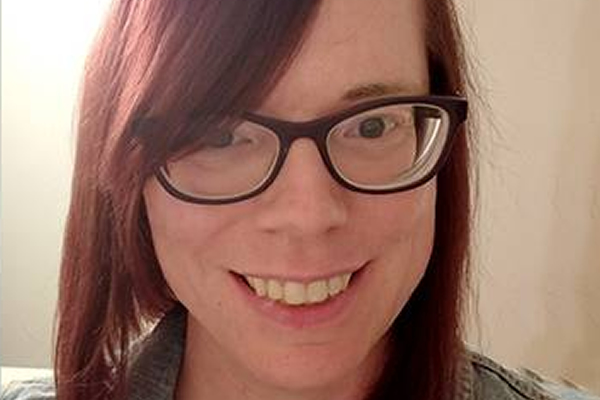 Attorneys representing the Prince George's County Public Schools filed court papers on Monday denying allegations in a lawsuit by a transgender teacher that she was subjected to five years of discrimination, harassment, abuse, and retaliation because of her gender identity.
The lawsuit was filed last November in the U.S. District Court for the District of Maryland and was revised on Dec. 20. In addition to the county's public school system, the lawsuit names as defendants the Prince George's County Board of Education and the school system's Interim CEO Monica Goldson.
It charges that Jennifer Eller, 37, who began work as an English teacher at a middle school in the P.G. public school system in 2008, was subjected to discrimination and harassment beginning in 2011 when she transitioned from male to female.
"For years, I was aggressively misgendered, attacked and harassed in the hallways and even in my own classroom by students, peers and supervisors," Eller said in a statement released by Lambda Legal Defense and Education Fund, the LGBT litigation group that's representing Eller in court along with the law firm Arnold & Porter.
"I woke up each day afraid to go to work because I didn't know where the next attack would come from, but I already knew full well that the school administrators would do nothing to support me," she said. "My pleas for help, for sensitivity training on LGBTQ issues for students and staff, fell on deaf ears," she said in the statement.
Her lawsuit says she was forced to resign from her teaching job in 2017 after being diagnosed as suffering from post-traumatic stress disorder due to the alleged abuse she faced on the job.
"Defendants permitted and created this hostile work environment by the verbal and physical attacks that Ms. Eller sustained on a continual basis at her place of employment due to her sex, specifically her transgender status," the lawsuit states. "As such, Defendants constructively terminated Ms. Eller's employment."
It charges that the treatment to which the school district and its administrators subjected Eller violated Title VII of the U.S. Civil Rights Act of 1964, Title IX of the federal Education Amendments Act of 1972, the Equal Protection Clause of the U.S. Constitution, the Maryland Fair Employment Practices Act, and the non-discrimination clause of the Prince George's County Code.
In its 22-page "Answer" to the lawsuit filed on Feb. 11, P.G. Public Schools' attorneys issued a one-word response of "Deny" without further explanation to multiple allegations in the lawsuit of discrimination and harassment.
In response to other specific allegations in the lawsuit pertaining to instances of alleged discrimination, harassment, retaliation, and claims that these actions violated federal, state, and county laws, the school system's court document repeats 62 times a sentence stating, "Defendants are without sufficient knowledge or information to form a belief as to the truth of this averment; therefore deny."
Legal observers familiar with civil litigation say that type of boilerplate language is often used by attorneys defending against lawsuits.
John White, a spokesperson for the P.G. County Public Schools, has said school system officials never comment on pending litigation.
There are several places in school system's answer document where the lawyers gave more than a one word or one sentence denial. In one instance, the court document disputed a claim in the lawsuit that Eller was falsely accused by administrators of acting inappropriately toward students, teachers, and other school employees.
According to the lawsuit, "members of the administration and staff began raising exaggerated accusations against Ms. Eller that were at odds with her demonstrated character during her tenure" at a high school where she taught. Among other things, the lawsuit says she was accused of throwing a pen at a student, shouting at students, and creating an atmosphere of fear in her class – allegations the lawsuit says were reviewed by a disciplinary committee that chose not to issue sanctions against Eller.
In its answer to the lawsuit, the school system's court document says Eller "intentionally threw a pen and struck a student on March 17, 2015, and was issued a letter of professional counsel of March 19, 2015." The court document says Eller "interrupted a staff meeting yelling and threatening the Principal, which resulted in Plaintiff being issued a formal letter of reprimand on September 3, 2015."
While providing no specific explanation or response other than a denial to the lawsuit's numerous allegations of discrimination and harassment against Eller, the school system response says the P.G. Public Schools has complied with a policy of nondiscrimination.
"Defendants have adopted anti-discrimination and anti-retaliation policies, have made good faith efforts to enforce these policies, and have made good faith efforts to investigate and remedy any complaint of discrimination, hostile work environment, and/or retaliation," the court document says.
The document goes on to cite technical grounds for disqualifying the lawsuit's legal claims against the school system, including the assertion that Eller failed to exhaust administrative remedies required prior to filing a lawsuit and that the lawsuit missed deadlines for certain legal claims.
Eller's "claims, in whole or in part, may be barred by her voluntary resignation of employment," the response document also asserts.
"Wherefore, having fully answered the First Amended Complaint [the Dec. 20 version of the lawsuit], Defendants pray that the First Amended Complaint be dismissed in its entirety with prejudice, that judgement be entered in favor of Defendants, that costs, including attorneys' fees, be awarded to Defendants, and that such other and further relief as the Court deems just and proper be granted to defendants," the response document concludes.
The attorneys representing Eller at Lambda Legal and Arnold & Porter couldn't immediately be reached for comment on the response document.