P.G. County school board settles trans teacher's discrimination lawsuit
English teacher says she faced years of harassment and abuse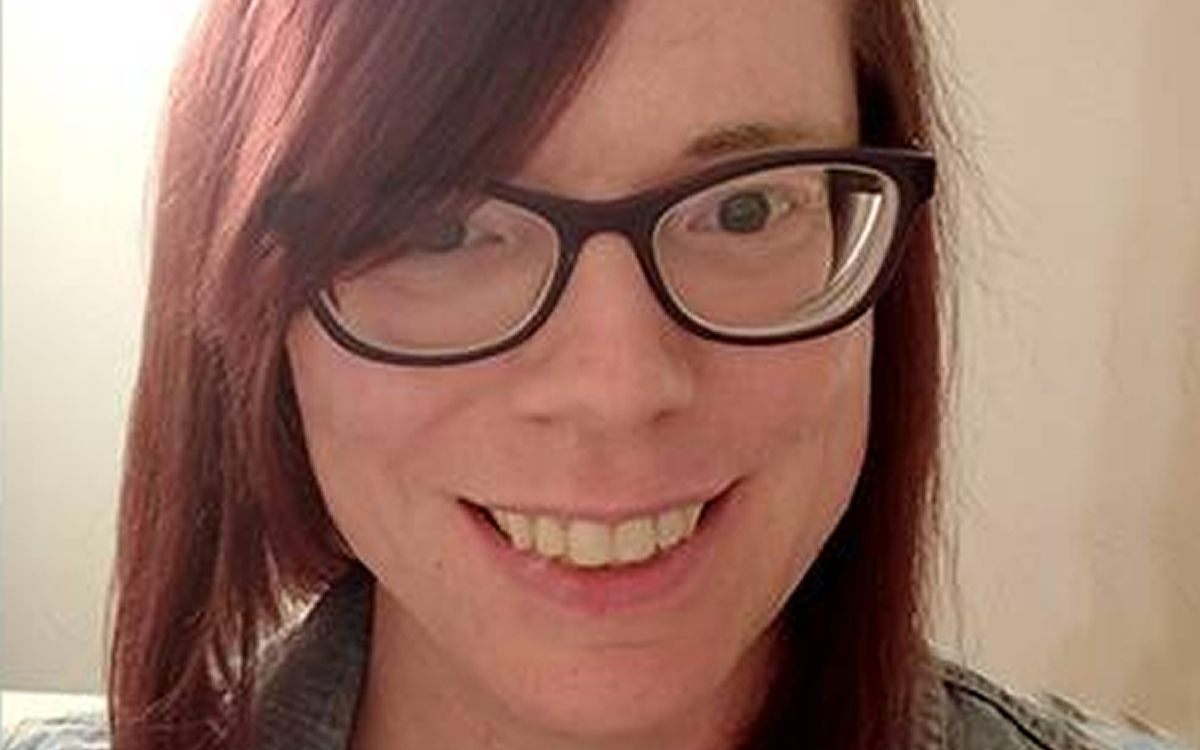 The Prince George's County, Md., Board of Education and transgender former teacher Jennifer Eller have reached a settlement agreement regarding a 2018 discrimination lawsuit that Eller filed against the P.G. school system, according to a statement released by Eller's attorneys.
Eller's lawsuit, filed in U.S. District Court for the District of Maryland, charged that Eller suffered years of abuse, harassment, and discrimination at the hands of students, fellow teachers, staff, and school administrators while working as an English teacher in P.G. County's public schools because of her status as a transgender woman.
The statement released by the LGBTQ litigation group Lambda Legal and the law firm Arnold & Porter, which provided pro bono legal representation for Eller, calls the settlement a victory for her.
"The settlement agreement includes monetary compensation and incorporates policy and training changes to protect transgender students and staff within Prince George's County Public Schools," the statement says.
"I'm relieved to see this case finally come to a resolution and satisfied to see that our case led to the adoption of these policy changes and training protocols to improve the school environment for everyone, including LGBTQ+ students and teachers" Eller said in the statement. "This settlement vindicates my pleas for help and sensitivity training on LGBTQ+ issues for students and staff," she said.
The statement does not provide specific details of the terms of the settlement and does not disclose the amount of monetary compensation provided by the P.G. County Schools to Eller.
The lawsuit, as originally filed, called for the court to grant Eller "declaratory injunctive relief" to legally confirm she was forced to resign due to adverse conditions imposed on her by school officials. It also called for the court to require the school system to provide her back pay, lost benefits, and a possible reinstatement as a teacher.
Lambda Legal spokesperson Samy Nemir told the Blade Eller's attorneys were not at liberty to disclose the amount of the monetary compensation due to a confidentiality agreement that was part of the settlement.
D.C.'s WTOP News reported that a spokesperson for the P.G. County Public Schools said the school system was committed to "promoting and maintaining learning and working environments that are safe, positive and affirming for all students and staff regardless of sexual orientation, gender identity or expression."
According to WTOP, the spokesperson said the lawsuit was "resolved to the mutual satisfaction of both parties."
In court filings in response to the lawsuit, P.G. school officials denied Eller's allegations of discrimination and harassment. In January of this year attorneys for the P.G. schools filed a motion asking the judge to dismiss the case on grounds that the lawsuit failed to provide sufficient evidence that Eller was subjected to discrimination and harassment that forced her to resign due to a hostile work environment.
But in a development that likely prompted P.G. school officials to settle the case, U.S. District Court Judge Theodore D. Chuang denied the motion to dismiss the case and ruled that Eller's attorneys had introduced sufficient evidence to bring the case to trial.
"The court found that the alleged facts and the information as discovered throughout the case in the discovery process is sufficient to allow a jury to find whether Jennifer Eller was subjected to a hostile work environment and constructive discharge and retaliation unlawfully by the defendants," Lambda Legal attorney Omar Gonzales-Pagan told the Blade at the time of the ruling in January.
"The settlement reached today is a meaningful result for our client, whose primary goal in bringing this suit was to ensure that no other individuals in the Prince George's County Public Schools system endured the same treatment that she did," said Arnold & Porter attorney Lori Leskin. "Our hope is that the policies and training protocols that have been and will be implemented will help foster a more inclusive and accepting environment for all LGBTQ+ individuals in the school system," Leskin said.
Two new gay Md. delegates outline agenda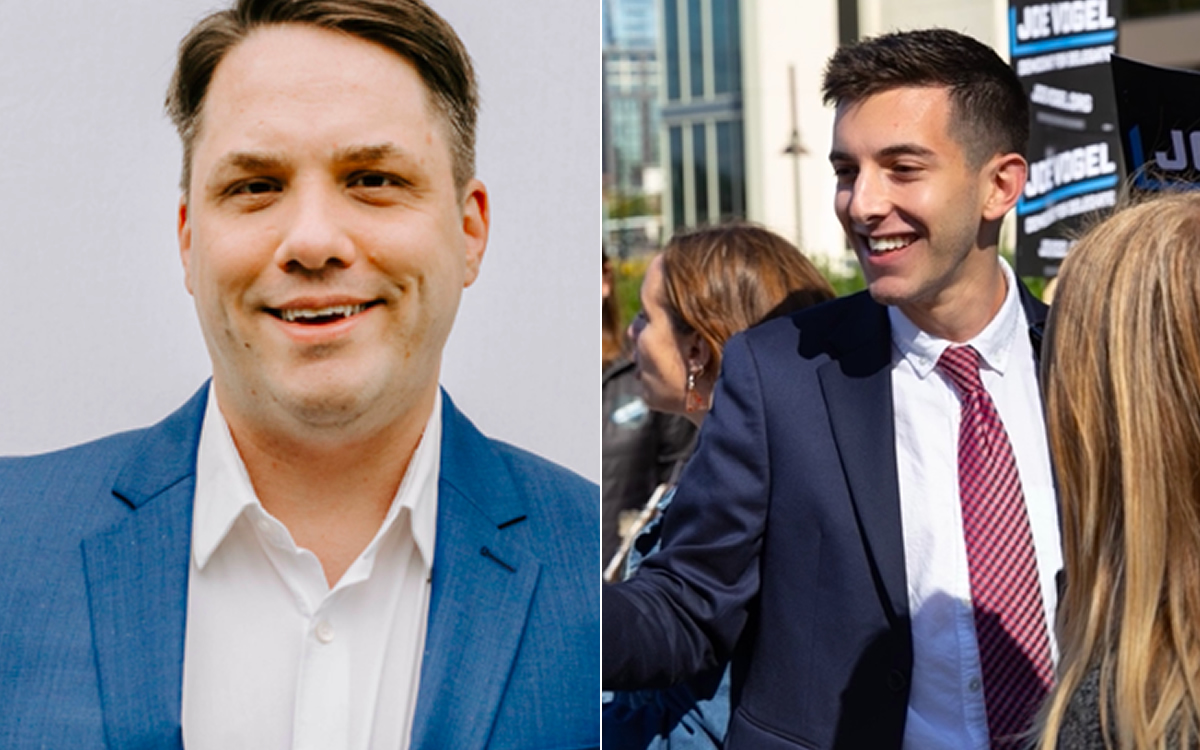 The two openly gay men who were elected to the Maryland House of Delegates last week spoke with the Washington Blade about their campaigns and what they plan to do once they're in office.
State Del.-elect Joseph Vogel will represent District 17 in Montgomery County. He said he is ready to bring a new direction to Annapolis.
"In this campaign, we listened," Vogel said. "Now I'm bringing their voices to Annapolis and gonna fight for the issues that are most important to the folks here in my district."
Vogel attended community events, held house parties and even went door to door to understand what his voters wanted out of him. 
One of his most memorable moments from the campaign came after his election.
He was immediately overwhelmed with messages from people across all of Maryland and across the U.S., saying how much his election means to them. Having an openly gay Latino elected official — Vogel was born in Uruguay and came to Maryland with his family when he was 3-years-old — has brought representation into politics that hasn't previously been there.
"I think now people are really excited and really hopeful about my time in office, I'm just committed to making sure that I don't let them down and that I work hard and really fight the good fight," Vogel said.
Now that he's been elected to office, Vogel's agenda includes addressing mental health issues in school, especially the lack of mental health professionals. He also hopes to address climate change.
Vogel hopes that, along with the issues he's tackling first, he leaves office as a delegate who was known to be accessible and approachable.
"I'm going to fight for you, no matter your age. I'm going to fight for you, no matter your sexuality," he said. "I'm going to fight for you regardless of your race, religion, ethnicities, where you live. I'm in this to fight for our entire community."
Kris Fair is first openly gay lawmaker from Western Md.
State Del.-elect Kris Fair has had a long career in the world of politics and nonprofits, including as executive director of Frederick Center, an advocacy and support organization for LGBTQ people. His campaign to represent District 3 in Frederick County proved successful.
This victory did not come without hard work.
Fair knocked on 11,500 doors with now state Sen.-elect Karen Lewis Young during the primaries and then turned around to hit another 5,000-6,000 once the general election campaign began.
"There are so many people that are at the door that are just like 'I feel so disconnected from the process, I feel like there's nobody here to represent me,'" Fair told the Blade. "So instead of shoving the issues down and trying to force them to tell me whether or not they're going to vote for me, which is an incredibly awkward 30 seconds, instead of just trying we tried to open up dialogue and we had an incredible response rate."
Fair did not have the same response to his sexual orientation as Vogel.
While Vogel saw the conversation around it as an addition to his campaign, Fair's sexual orientation became a major talking point during his conversations with parents about the Frederick County Board of Education. Discussing things like the LGBTQ-specific curriculum with which that parents have an issue became a big pill for Fair to swallow because he had to repeatedly hear attacks against his sexual orientation.
Luckily, not all moments on Fair's campaign were as solemn.
Returning from an LGBTQ conference in Dallas, Fair sat next to an Indian man on the plane and began to talk with him. He learned this stranger's life story: He was in the U.S. on a work visa and was visiting his sister in Frederick.
Fair offered the man a ride once they landed. 
"His sister heard that and said, 'You're about to get in some psycho's car' and my husband heard that and said, 'You're about to put a psycho in your car,'" Fair said.
Arriving at his new friend's home, Fair unknowingly walked into a 60th birthday celebration for the man's grandfather. He was invited inside. After standing around and chatting for some time, he really started to understand how much he was missing by not having constant communication or conversations with his voters, he never had the opportunity to create the vulnerability or break down the walls.
Moving past elections, Fair is ready to tackle hard issues like having a comprehensive constituent service system, giving citizens access to government funded entities like the DMV and help these people get what they need. He also hopes to implement an output treatment model in Maryland, giving those struggling with mental health issues an option to remove themselves from their current home and move into a treatment center. 
Two gay men elected to Md. House of Delegates
LGBTQ incumbents across state won re-election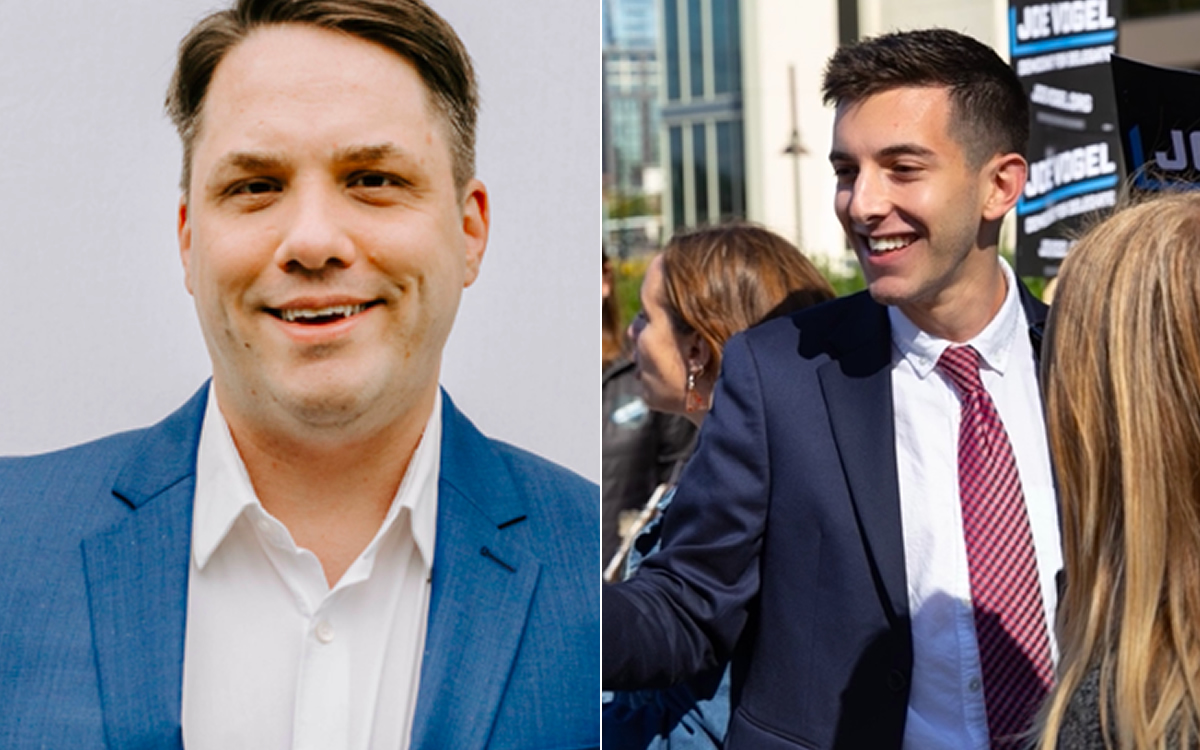 Two openly gay men won their Maryland House of Delegates races on Tuesday.
Kris Fair won his race in District 3 in Frederick County with 22.78 percent of the vote. He is the first openly gay man from Western Maryland elected to the General Assembly.
Joseph Vogel will represent District 17 in Montgomery County after he won with 26.59 percent of the vote.
State Sen. Mary Washington (D-Baltimore County) and state Dels. Gabriel Acevero (D-Montgomery County), Luke Clippinger (D-Baltimore City), Anne Kaiser (D-Montgomery County) and Bonnie Cullison (D-Montgomery County) won their respective races.
Montgomery County Circuit Court Clerk Karen Bushell, who is a lesbian, won re-election. Montgomery County Council Vice President Evan Glass won an at-large seat with 19.33 percent of the vote.
Bisexual woman makes history in Prince George's County
Krystal Oriadha on Tuesday became the first openly bisexual person elected to the Prince George's County Council when she won her District 7 race with 95.33 percent of the vote. Pamela Boozer-Strother, a member of the Prince George's County Board of Education, won re-election with 79.16 percent of the vote.
Howard County Register of Wills Byron Macfarlane won re-election.
April Christina Curley lost her race for the Baltimore City Board of School Commissioners. She would have been the first openly genderqueer person elected in the city if she had won.
Md. to legalize recreational marijuana
Question 4 passed by 65.51-34.49 percent margin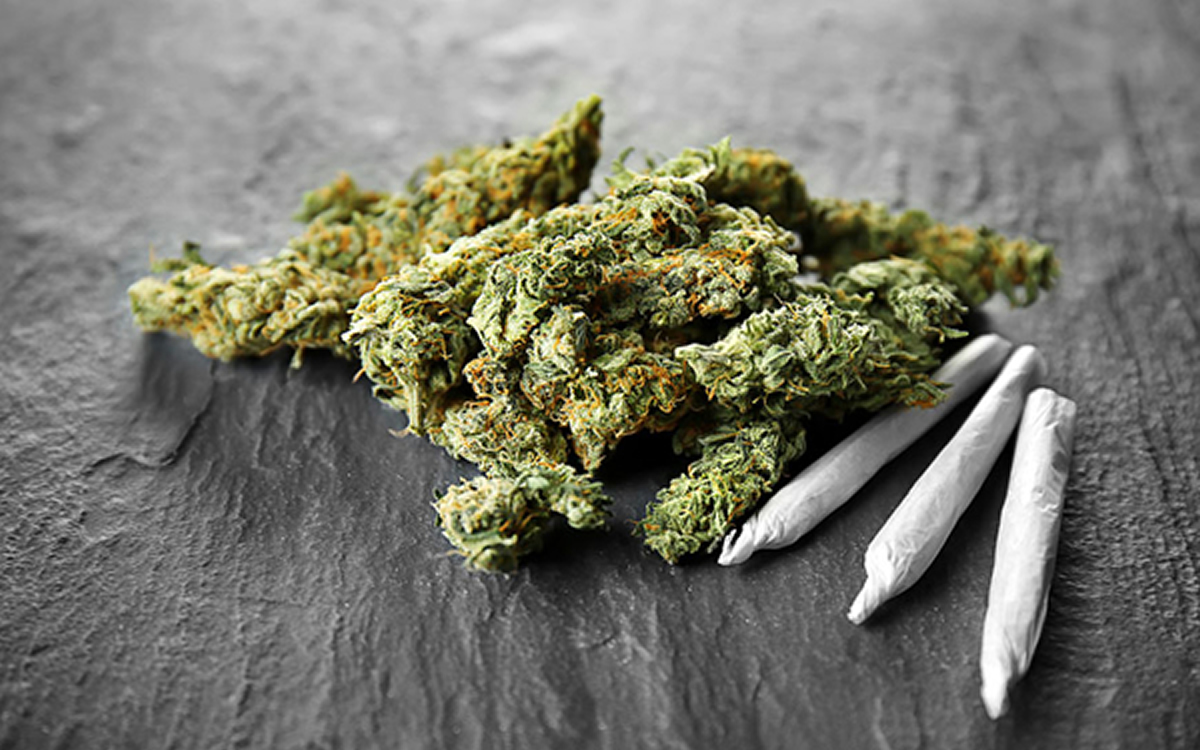 Voters in Maryland on Tuesday approved the legalization of recreational marijuana in the state.
Question 4, which sought to amend the Maryland Constitution, passed by a 65.51-34.49 percent margin.
Maryland will join Virginia, New Jersey, California, Colorado and more than a dozen other states that have legalized recreational marijuana. The nation's capital has also legalized recreational marijuana.