February 25, 2019 at 5:21 pm EST | by Michael Radkowsky
ADVICE: Boyfriend balks at new play pal despite open rules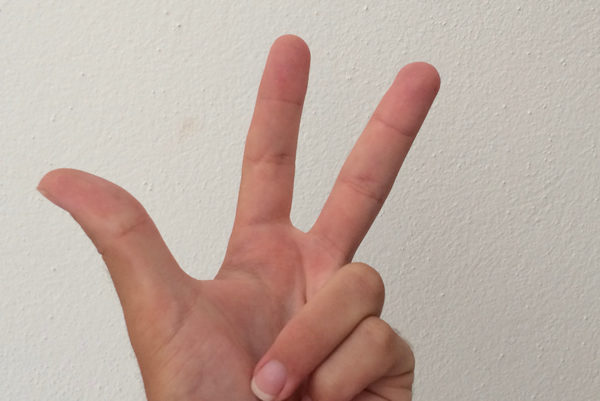 Michael,
I've been in an open relationship for the past three years with Jack. We're both in our 20s and we've been very happy with this arrangement.
The chemistry wasn't great between Ben and Jack but between me and Ben, it's off the charts.
Last summer I hooked up with Ben and we really hit it off. Jack was out of town for the weekend and when he came home, the three of us got together and played.
We've continued to hook up and I would say we're dating. We go out to clubs, to dinner, spend time at his place and I even sleep over a few nights a week. We're really excited to be with each other.
Jack isn't happy about this and says I'm spending too much time and having too much sex with Ben. He says I'm hurting our relationship. But we never put limits on what we can/can't do so I don't understand why he's mad. We always said we weren't going to have rules.
Jack and I still have great sex and I don't see how my spending time with Ben is damaging my relationship with Jack. Especially as Jack also continues to play with other guys and even spends the night elsewhere pretty often. I think he's being hypocritical.
I want to continue with Ben. While he's fine with our arrangement, he says he would like to really be boyfriends. Jack's sour attitude makes me think about leaving him for Ben.
How do you balance what one person wants with what the other person wants? Related question, how to deal with one person wanting to put limits on the other in an open relationship?
If Jack and I are going to survive we need to figure those two things out.
Michael replies:
What is keeping you and Jack together? Why would you want to stay in a relationship with him?
The only thing you mention enjoying about being with Jack is the sex. If that's your primary connection to your boyfriend, that isn't a heck of a lot to build a serious relationship on.
Don't get me wrong: Many relationships start out based largely on sexual attraction. But sex, no matter how great, is usually not reason enough to be in more than a short-term or casual relationship with someone.
Nothing in your letter indicates that you care about what's important to Jack. If you do care, ask him to tell you in depth how he thinks your actions are hurting your relationship, rather than hiding behind your previous agreement not to have rules. Doing so will help you better understand what's bothering him and get to know him more deeply.
About that no-rule agreement: Because people change over time, agreements and rules have to be renegotiated over time.
If you come to understand Jack's position better and if you do want to be with him, you might challenge yourself to consider his request, even if limiting your Ben time is not what you want. Or you might talk with Jack in depth about what you want, so that he can better understand your choice and make his own decision.
All of this — knowing another person deeply, learning more about yourself, being challenged by your differences, having to define what is most important to you — is what helps to keep relationships interesting over time. If the only connection you value with Jack is sex, you're missing out on this dimension of closeness.
You don't have to change a thing about how you're conducting yourself. You can keep having the sort of relationship you're having for as long as you wish, as long as you have a willing partner. But you're being handed an opportunity to take yourself and your relationship with Jack to a different level, if you're interested.
Regarding Jack's sour mood: You make it clear that he is sour because he is unhappy about your new relationship with Ben. While Jack is responsible for his mood, don't ignore your own part in your relationship with him being exactly where it is.
And regarding your connection with Ben: As with Jack, you report sex being the main appeal. If you do wind up leaving Jack and being in a relationship with Ben, you are likely to face the same challenges. Life often hands us similar dilemmas over and over, giving us one opportunity after another to decide how we want to respond.
Michael Radkowsky, Psy.D. is a licensed psychologist who works with LGBT couples and individuals in D.C. He can be found online at michaelradkowsky.com. All identifying information has been changed for reasons of confidentiality. Have a question? Send it to Michael@michaelradkowsky.com.