February 27, 2019 at 1:06 pm EST | by Mariah Cooper
Zachary Quinto and boyfriend Miles McMillan split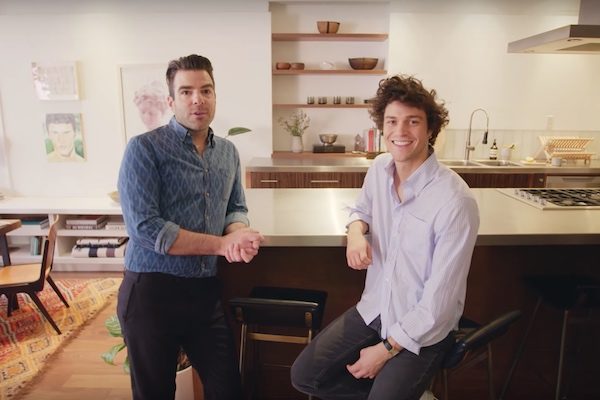 Zachary Quinto and his boyfriend Miles McMillan have parted ways after almost six years together.
A source told People that the couple "amicably split earlier this year."
Over the Oscars weekend, the pair were spotted at separate Oscars parties raising speculation that they had split. Quinto, 41, attended the Vanity Fair Oscars party and McMillan, 29, went to Elton John's Oscars viewing party.
Eagle-eyed social media watchers have noticed Quinto and McMillan have been quiet about their relationship the past few months. The last time McMillan posted a photo with Quinto was from the Tony Awards in June which was around their five year anniversary. Quinto last made mention of McMillan on social media in October with a "blind drawing" of McMillan.
Quinto and McMillan first went public went their relationship in 2013. In 2018, they gave Architectural Digest a tour of their $3.2 million New York City loft which featured more than 55 crystals and Tennessee Williams' cocaine dish.