February 28, 2019 at 6:22 pm EST | by Mark Lee
D.C. must delay paid leave law to prevent botched launch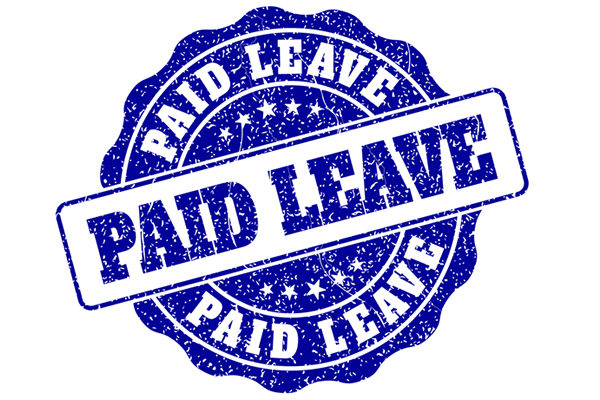 Skepticism by both D.C. elected officials and local businesses regarding the planned implementation timetable for the city's pending private-sector paid leave mandate has been notably high and has continued unabated since passage of the law in Dec. 2016.
Observers at the time and since have broadly anticipated the likelihood to be extremely low that the District government would be prepared and capable of initiating collection of the proscribed business tax to fund the "Universal Paid Leave Act" scheduled to begin on July 1. It will take a full year to assemble sufficient funds for the massive and expensive government-administered employee benefit to become available one year later.
Those well-founded fears have now proven to be harsh reality. The District government is simply not prepared to launch the program on the original estimated and overly optimistic schedule.
D.C. Council members must delay the timeline to prevent a botched and disastrous start-up. Failure to postpone the program by one year will result in insufficient funds necessary for covering claims payments beginning in mid-2020 and serve to undermine public confidence in its fiscal sustainability.
Most startling, it was revealed only days ago at a D.C. Council committee hearing that the city has not yet awarded the third-party vendor contract to create a business tax payment submission mechanism allowing the thousands of District employers to begin paying the required levy of 0.62 percent on employee wages. To expect the required online portal to be magically built, tested, fixed, and functioning in only four months is unsupported by practical expectations or past experience.
Worse, awareness by the huge number of businesses of all sizes and types regarding the tax payment initiation schedule is extraordinarily low. Adequate time for the District government to undertake notification and education of this new business tax obligation and effective date is the only fair and reasonable course.
In addition, the District government must provide sufficient opportunity for businesses to update existing payroll systems to determine fluctuating tax payments.
The significant additional cost of doing business in the city must be planned for and absorbed by local enterprise. This is an absolutely necessary factor if the objective is to implement this nationally rare entitlement with the least economic harm to both employers and employees.
Establishing a controversial and enormous new program in a responsible manner and avoiding large-scale noncompliance with the tax payment requirement incurring additional infraction penalties is the only equitable and appropriate approach.
This gargantuan government-administered entitlement, after all, will become one of the very largest undertakings in a city with an extremely poor performance record for program administration, management, service, and delivery.
An abysmal record of government planning, execution, and oversight is, in fact, among the factors most troubling for the business community. The long-notorious and worst-in-the-nation level of fraud, abuse, and waste in the city's unemployment compensation program is a starkly cautionary tale.
The District is among only a tiny number of states countable on the fingers of one hand mandating paid leave. It is the sole jurisdiction financing it through a business tax instead of employee withholding.
While public support for the paid leave proposal was high among D.C. residents according to a Washington Post poll at the time of enactment, support plummeted to a minority when residents were asked their view if employees would be required to finance the program as elsewhere.
Employees know, as employers do, that the plan will negatively affect wages and other benefits for many due to added business expense. Local independent small businesses will be hurt the most, and the additional tax imposition will result in lower overall wages for some workers due to staffing and work-hours reductions to accommodate the cost.
It is imperative that elected officials act to ensure the business-financed paid leave law is implemented when the city government is actually prepared to do so.
Anything less will be a dereliction of both civic and political duty.
Mark Lee is a long-time entrepreneur and community business advocate. Follow on Twitter: @MarkLeeDC. Reach him at OurBusinessMatters@gmail.com.