March 3, 2019 at 7:15 pm EST | by Joey DiGuglielmo
SPRING ARTS 2019 CLASSICAL: Symphonies, opera, Gay Men's Chorus and more on spring slate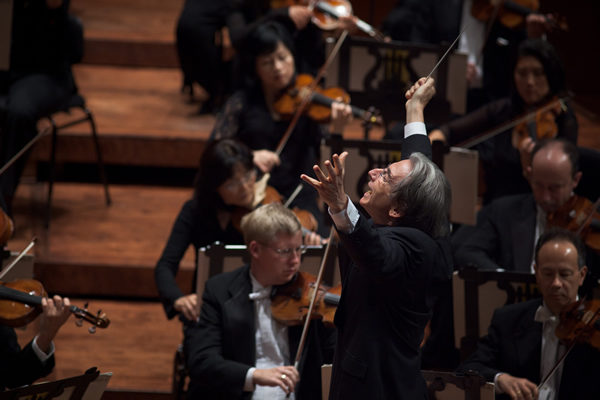 LGBT personnel in the classical arts tend to downplay their sexual orientations and gender identities. It's usually not that anyone in those circles has the slightest issue with it — they tend to focus almost wholly on the art itself.
The personal travails of the artists — of seemingly endless interest to followers of pop culture figures — is almost wholly absent in the classical arts and LGBT thematic content remains rare.
That said, there are a few figures who are out. Openly gay musical director Michael Tilson Thomas will conduct The San Francisco Symphony on Saturday, March 23 at 8 p.m. at the Kennedy Center (2700 F St., N.W.). They'll perform Mozart's "Violin Concerto No. 3" and Beethoven's "Symphony No. 3 'Eroica.'" Tickets are $60-135 at washingtonperformingarts.org.
Washington National Opera, under lesbian leadership, presents "Eugene Onegin" March 9-29 and "Faust" March 16-30. "Tosca" will be presented May 11-25. Details at kennedy-center.org/wno.
Also of note, opera diva Jessye Norman will appear for a discussion of her career at the Thomas Jefferson Building (10 1st St., S.E.) on Thursday, May 16 at 7 p.m. in a presentation from the Performing Arts at the Library of Congress. It's free and there are no tickets. Seating is first-come, first-served. Look for the event on Facebook or eventbrite.com for details.
Young singers unspecified perform as classical divas Marian Anderson and Leontyne Price in "The Me I Want to Sing," on Saturday, April 13 in the Family Theater at the Kennedy Center. Tickets are $20 at kennedy-center.org.
Washington Concert Opera performs Rossini's "Zelmira" on Friday, April 5 at 7 p.m. at Linser Auditorium (730 21st St., N.W.). Tickets are $40-110 at concertopera.org.
The Washington Bach Consort (under gay leadership) presents "Bach, Vivaldi & the Italian Influence" on Sunday, March 10 at 3 p.m. and "Sounds of Spring" on Friday, April 5 at 7 p.m. Tickets are $10-69 at bachconsort.org.
Way more pop leaning but still of note, The Gay Men's Chorus of Washington will perform "Let Freedom Sing" on Saturday, March 16 at 4 and 8 p.m. at Lincoln Theatre (1215 U St., N.W.) with performances by black artists such as Prince, Whitney Houston, The Temptations, Duke Ellington and more. Tickets are $25-65.
GenOUT Chorus, Potomac Fever and Rock Creek Singers, smaller ensembles of the Gay Men's Chorus, will perform in the Small Ensembles Extravaganza with songs from pop and Broadway at Theater of the Arts (4200 Connecticut Ave., N.W.) on Saturday, April 6.
The Chorus's Spring Affair is Saturday, May 11. A Stonewall 50 concert and one-act musical "Quiet No More" will be performed at the Lincoln June 1-2. Details and tickets are gmcw.org.
Queer organist Cameron Carpenter plans a spring release of new album with the Berlin Concert Orchestra under the direction of Christoph Eschenbach featuring works by Rachmaninoff and Poulenc on the Sony Classical label. Its Carpenter's first with orchestra and is slated for an April 5 release.