SPRING ARTS 2019 GALLERIES: 'Perfume & Seduction'
Hillwood la toilette, Newseum 'Rise Up' Stonewall exhibit among season's highlights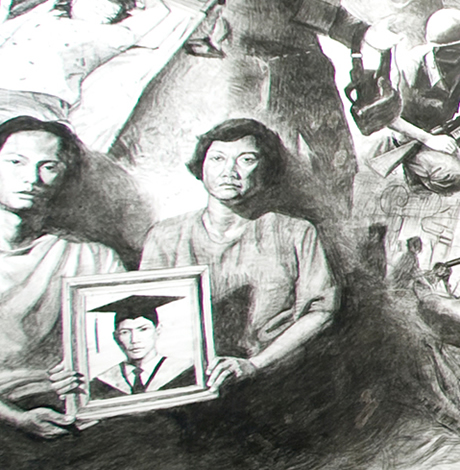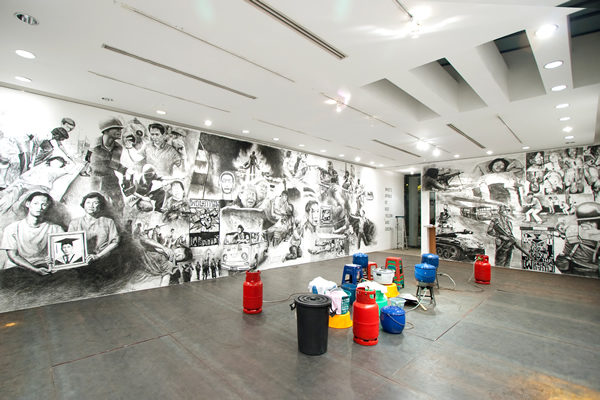 Hillwood Estate, Museum & Gardens (4155 Linnean Ave., N.W.) displays "Perfume & Seduction" through June 9. Hillwood will display the luxury items used during la toilette, a popular bathing and dressing ritual in the 18th century. Visitors can examine gold boxes, perfume bottles and numerous other items used for washing, makeup and drinking. For more details, visit hillwoodmuseum.org.
Touchstone Gallery (901 New York Ave., N.W.) presents three new exhibits through March 31. Gallery A will include the Touchstone Gallery Member Show. Gallery B will feature "Pattern+Texture II" by Pete McCutche, a photography exhibit of patterns found in rock, ice, sand and mud. Gallery C will showcase "Daylight Reflections: From Sunrise to Sunset" by Harvey Kupferberg, a photography exhibit on how the sun's rays affect the landscape as it rises and falls. The opening reception is on Friday, March 1 from 6-8:30 p.m. For more details, visit touchstonegallery.com.
Newseum (555 Pennsylvania Ave., N.W.) debuts its new exhibit "Rise Up: Stonewall and the LGBTQ Rights Movement" on Friday, March 8. In honor of the Stonewall Riots' 50th anniversary, "Rise Up" chronicles the events at the Stonewall Inn and how it became the kick-off point for the LGBT rights movement. The exhibit will continue through Dec. 31 and will feature a program of speakers including journalists, authors, politicians and more. Adult admission (19-64) is $24.95 plus tax; seniors 65 and older are $19.95 plus tax; youth (7-18) are $14.95 plus tax and children 6 and younger are free. For more information, visit newseum.org.
National Museum of Women in the Arts (1250 New York Ave., N.W.) displays "Ursula von Rydingsvard: The Contour of Feeling" from March 22-July 28. Rydingsvard's cedar sculptures ranging from vertical structures and wall pieces to floor-based works will be exhibited starting from her work in 2000. This is her first solo exhibit in D.C. Admission is $10 for adults, $8 for students and visitors 64 and under. Children under 18 are free. The first Sunday of every month is Community Day and admission to all exhibits is free. For more details, visit nmwa.org.
The National Portrait Gallery (8th St., N.W. and F St., N.W.) presents "Votes for Women: A Portrait of Persistence" March 29-Jan. 5, 2020. The exhibition uses portraiture, biography and material culture to tell the stories of the overlooked women who contributed to women's suffrage in the United States. There will also be a special section dedicated to the struggles of minority women during the women's suffrage movement. For more information, visit npg.si.edu.
Renwick Gallery of the Smithsonian American Art Museum (1661 Pennsylvania Ave., N.W.) displays "Connections: Contemporary Craft at the Renwick Gallery" as part of its permanent collection starting March 29. More than 80 objects using crafted materials will be on display from the 1930s through today. The objects will include iconic pieces that have been featured in the exhibit before and new items. The exhibit explores the interconnectivity of objects and how they tell stories. For more information, visit americanart.si.edu/exhibitions/connections-2019.
Hirshhorn Museum and Sculpture Garden (Independence Ave., and 7th St., N.W.) presents "Rirkrit Tiravanija: Who's Afraid of Red, Yellow and Green" May 17-July 24. Thai artist Tiravanija will transform Hirshhorn's galleries into a dining space where attendees will be served curry and invited to share a meal together. In the background of the dining area is a mural that paints a picture of protests against Thailand's government policies. A series of documentary shorts from Thai Thai filmmaker Apichatpong Weerasethakul will also be screened during the exhibit. For more information, visit visit hirshhorn.si.edu.
The Freer Gallery of Art (1050 Independence Ave., S.W.) kicks off an ongoing display of "The Peacock Room in Blue and White" on May 18. "The Peacock Room" is the mural art masterpiece by James McNeill Whistler that is on an ongoing display at the Freer Gallery of Art. The room's shelves will now be filled with blue-and-white Chinese porcelains to emulate how the room looked as the dining room of British shipping magnate, Frederick Leyland in 1876. For more details, visit freersackler.si.edu.
A slow return to normal for area museums
National Gallery remains closed, but others have reopened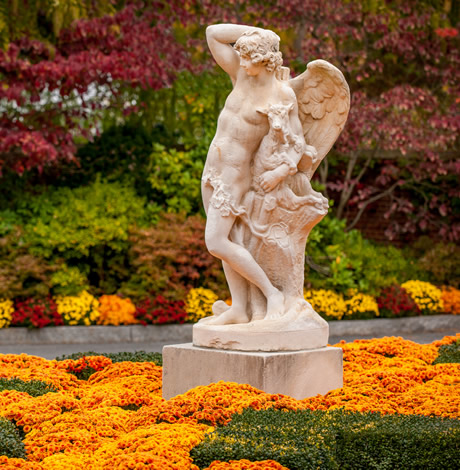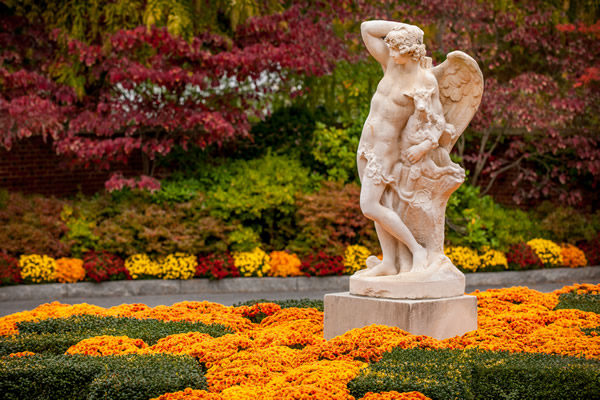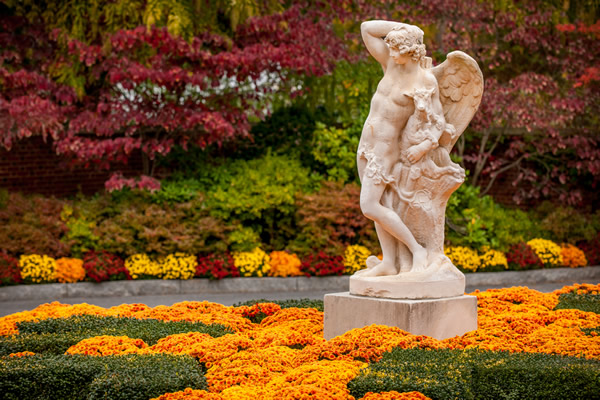 The Smithsonian Museums remain closed and the National Gallery of Art recently announced it would not open in time to commemorate its 80th anniversary. But the good news is that with COVID restrictions slowly lifting, some area museums are looking at reopening events while others have already opened their doors .
Below is a smattering of area museums that have reopened. Be sure to check with each museum directly before making plans.
• The National Zoo and the National Air and Space Museum's Steven F. Udvar-Hazy Center in Chantilly reopened on July 24.
• The Smithsonian American Art Museum, the National Portrait Gallery, the National Museum of African American History and Culture, the Renwick Gallery, The National Museum of American History and the National Museum of the American Indian reopened back in September.
• The National Gallery of Art's sculpture garden reopened last month.
• Hillwood Estate, Museum and Gardens reopened last week.
• The National Museum of Women in the Arts has also reopened.
• The International Spy Museum reopened in January.
National Portrait Gallery art competition now open
Expert panel seeks entries that broaden the definition of portraiture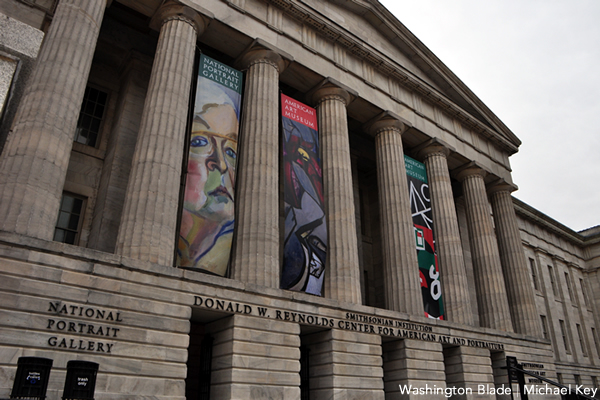 The Outwin Boochever Portrait Competition hosted by the Smithsonian National Portrait Gallery is open for submissions until Friday, Jan. 29.
This competition seeks entries that broaden the definition of portraiture with images and media that reflect the country's diversity as represented through the identities of the artists and subjects as well as their varying backgrounds depicted.
Artists 18 and up who are living and working in the U.S. and its territories are invited to submit one portrait to be reviewed by a panel of experts. First prize is $25,000 and a commission to portray a remarkable living American for the gallery's collection.
The finalists' and prizewinner's works will be included in The Outwin 2022: American Portraiture Today exhibition to be displayed at the National Portrait Gallery April 30, 2022 – Feb. 26, 2023, before continuing on to other cities.
For more information, and to submit works electronically, visit portraitcompetition.si.edu.
Transformer unveils this year's 'Queer Threads' exhibits
Features work by Schlacter, Jackson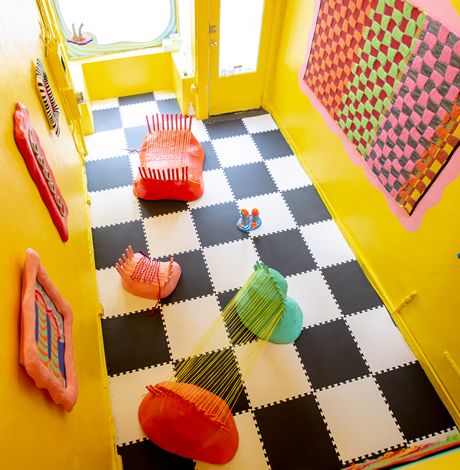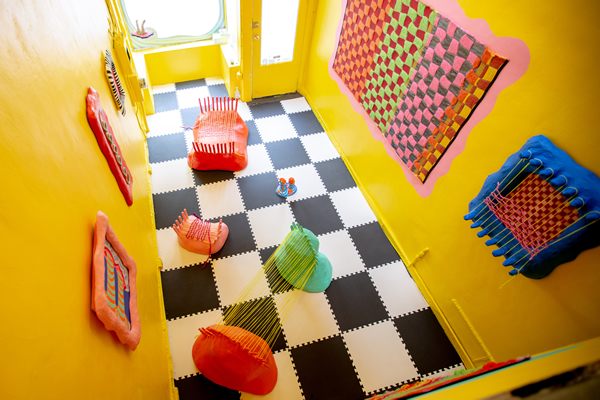 Transformer, a non-profit visual arts organization, has launched this year's exhibit of "Queer Threads" an ongoing initiative that seeks to explore LGBTQ identities through fiber and textile art forms. This year's iteration was curated by John Chaich and features work by Zoe Schlacter and André Terrel Jackson.
Schlacter's installation, titled "Darn" is crafted from yarn, paper mâché sculptures, and hand-made, wall-mounted loom structures. Schlacter is an interdisciplinary artist and designer from Brooklyn, New York. Through weaving, quilting, sculpture, and installation art, they seek to explore gendered expressions of personal style and the creative potential of trans sexuality. Schlacter's installation can be found at Transformer's storefront at 1404 P Street NW until November 14.
André Terrel Jackson's piece, titled "Crowns", celebrates Black, female-identified cultural icons as a source of inspiration for the LGBTQ community. They created a series of headpieces out of everyday hardware, rope, and other textiles. Jackson's work is on display at The Corner at Whitman-Walker at 1377 R St., N.W. until Oct. 24.