FALL ARTS 2018 GALLERIES: Baltimore Museum of Art unveils John Waters exhibit
Quirky celeb-inspired pieces, peep show footage slated for inclusion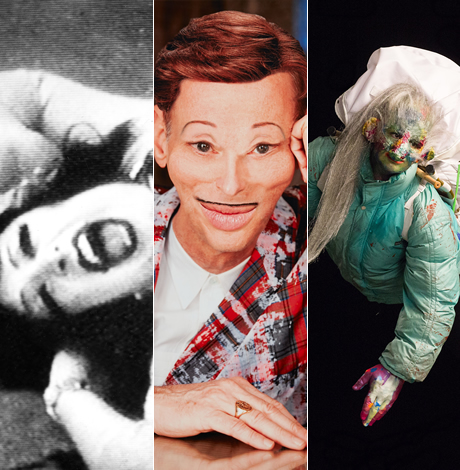 Artists & Makers Studios (11810 Parklawn Dr., Rockville, Md.) displays three exhibits through Sept. 30. "Experimental: Devotion to Discovery" with Nancy Weisser will showcase Weisser's experimental works. Artists & Makers Studios 2 (12276 Wilkins Ave., Rockville, Md.) will exhibit "Ponder … er ing or, I am the Asteroid" with Spencer Dormitzer, a solo exhibition of drawings, "Lavender Fields Forever: Plein Air Painting in Provence" with the Compass Atelier, "Destination: Vacation — The Travel Show" with the Montgomery County Camera Club and resident artists' open studios will also be on display. Admission is free. For more information, visit artistsandmakersstudios.com.
Gallery 102 (801 22nd St., N.W.) presents "WATER /ماء : Trespassing Liquid Highways" through Oct. 12. Artists use painting, collage, sculpture, video, poetry and performance to chronicle the movements within, inside and under the Caribbean and the Mediterranean seas. There will be a closing reception on Oct. 12 from 6-8 p.m. with curator Ikram Lakhdhar and the artists. Poet Zeina Azzam will recite poetry in both Arabic and English. Light food and refreshments will be served. Admission is free. For more details, visit corcoran.gwu.edu/gallery-102.
District of Columbia Arts Center (2438 18th St., N.W.) presents "Queering(ing) Pleasure" through Oct. 14. The exhibit expels the white, hetero-centric narrative of the erotic and focuses on the radical queer aspects of pleasure. Exhibiting artists Antonius Bui, Monique Muse Dodd, Tsedaye Makonnen, John Paradiso and Jade Yumang will explore the theme of queer pleasure through performance, photography, embroidery, video and sculpture. On Oct. 14 there will be a closing reception and panel discussion. Admission is free. For more details, visit dcartscenter.org.
Touchstone Gallery (901 New York Ave., N.W.) showcases two exhibits through Sept. 30. "Dreams" will be in Gallery A and C and feature work from Touchstone artists representing their fantasies. The art will include photographs, collages, paintings, hand-pulled prints, sculptures and drawings. "Passages and Borders" by Rosa Vera will be in Gallery B. Vera's work will explore multiculturalism between Latin America and North America. There will be an opening reception on Friday, Sept. 14 from 6-8:30 p.m. with guitar playing by Tom Rohde and appetizers. Free admission. For details, visit touchstonegallery.com.
National Geographic Museum (1145 17th St., N.W.) displays "Titanic: The Untold Story" through Jan.1. Guests can learn about the link between a Cold War mission and the Titanic's 1985 discovery by oceanographer Robert Ballard. Images and artifacts from the sunken steamship will also be on display including the coat worn by Titanic survivor Marion Wright Woolcott and other memorabilia. General admission tickets are $15. Seniors, student and military tickets are $12. Tickets for children ages 5-12 are $10. For more information, visit nationalgeographic.org.
Zenith Gallery (1429 Iris St., NW.) presents "Express, Impress, Progress" for its 40th anniversary year from Sept. 28-Oct. 27. This exhibit will feature work from Bulsby Duncan, Christopher Malone, Kristine Mays and Khalid Thompson. There will be a Meet the Artists opening reception on Sept. 28 from 5-8 p.m. and Sept. 29 from 2-6 p.m. On Sept. 29, Thompson and Jamal R. Moore will give a live painting and jazz performance and Malone will give a ceramic demonstration. Admission is free. For more information, visit zenithgallery.com.
Hemphill (1515 14th St., N.W.) displays "When 6 is 9: Visions of a Parallel Universe" Sept 29-Dec. 15. Stout's artwork imagines a parallel universe using imagery from her African-American heritage. Free admission. For more information, visit hemphillfinearts.com.
Baltimore Museum of Art (10 Art Museum Dr., Baltimore) presents "John Waters: Indecent Exposure," a retrospective on Waters' visual arts career, Oct. 7-Jan. 6. The exhibit features Waters' photographic installation on the absurdities of famous films, manipulated images of celebrities including Elizabeth Taylor and Justin Bieber and pictures of muses from his films including Divine. Other highlights include three peep shows featuring rarely seen underground movie footage from his 1960s films and objects from his home and studio that inspired him. Adult tickets are $15, senior tickets are $13 and student tickets are $10. Tickets for attendees under 18 are $5. For more information, visit artbma.org.
Artechouse (1238 Maryland Ave., S.W.) displays "New Nature" by Marpi Oct. 12-Jan. 13. The interactive art exhibit combines computer learning, responsive technology and music to create a virtual world of insects, plants, creatures, landscapes and more. This is digital artist Mateusz "Marpi" Marcinowski's first large-scale, solo exhibit. Daytime tickets are for reserved times between 10 a.m.-5 p.m. Adult tickets are $15, students, seniors and military are $12 and children under 21 are $8. Evening tickets are for times between 5:30-11 p.m. Tickets are $15. Cocktails will be sold separately. Guests must be 21 or over for evening admission. For more details, visit dc.artechouse.com.
The Phillips Collection (1600 21st St., N.W.) displays "Nordic Impressions" Oct. 12-Jan. 13 with 53 artists from Åland, Denmark, the Faroe Islands, Finland, Greenland, Iceland, Norway and Sweden showcased ranging from 1821–2018. Nordic artwork focus on themes of light and darkness, inner life and exterior space, women's rights and social liberalism. Tickets are $12 for adults, $10 for students and seniors and free for visitors 18 and under. For more information, visit phillipscollection.org.
National Portrait Gallery (8th St., N.W. and F St., N.W.) presents "Eye to I: Self-Portraits from 1900 to Today" Nov. 2-Aug. 18, 2019. The concept of the self portrait will be explored in more than 75 works by artists such as Josef Albers, Patricia Cronin, Imogen Cunningham, Elaine de Kooning, Edward Hopper, Joan Jonas and more, "Eye to I" will conclude the National Portrait Gallery's 50th anniversary celebrations. For more information, visit npg.si.edu.
National Museum of Women in the Arts (1250 New York Ave., N.W.) showcases"Rodarte," the museum first fashion exhibition, Nov. 10-Feb. 10. The exhibit showcases the first 13 years of American luxury fashion house Rodarte, founded by sisters Kate and Laura Mulleavy. More than 90 looks will be on display presented as they were on the runway. Admission is $10 for adults, $8 for students and visitors 64 and under. Children under 18 are free. For more details, visit nnwa.org.
Have to pee? Check out new John Waters Restrooms
BMA introduces gender-neutral facilities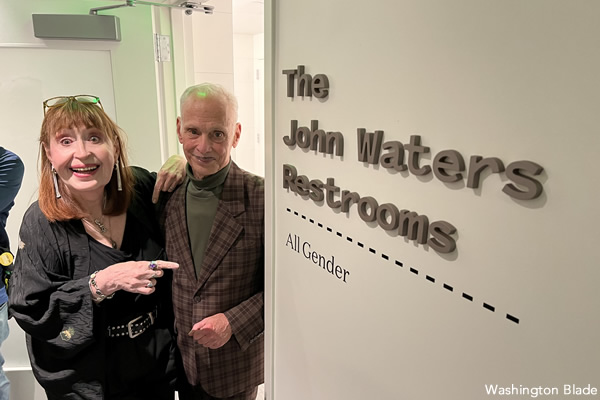 The Baltimore Museum of Art unveiled its latest addition on Wednesday: the John Waters Restrooms, named for the iconic filmmaker who is a trustee of the museum.
There were plenty of snickers and jokes about who would be the No. 1 and No. 2 patrons of the new facilities, but beneath the potty humor was an important message about access to the most fundamental spaces in society.
Joining Waters at a BMA event Wednesday to officially dedicate the gender-neutral restrooms was Elizabeth Coffey, a transgender actress and longtime friend and collaborator of Waters'. Coffey noted the importance of access to public spaces to the trans community. Preceding her at the lectern was Christopher Bedford, the Dorothy Wagner Wallis director of the BMA, who noted that adding the gender-neutral restrooms was the right thing to do.
After brief remarks, Coffey and Waters led a group of museum supporters and reporters downstairs to see the new space and Coffey cheekily took the inaugural trip into one of four private stalls. The stalls and adjoining communal washroom were designed by Quinn Evans Architects and feature white tile with bright red tile in the stalls. The idea for naming the restrooms came from Waters when he bequeathed his fine art collection to the BMA, according to a museum statement. 
The John Waters Restrooms will open to the public on Sunday, Dec. 12, in conjunction with the adjacent Nancy Dorman and Stanley Mazaroff Center for the Study of Prints, Drawings and Photographs and Ruth R. Marder Center for Matisse Studies. Waters is about to embark on a national tour of spoken-word performances.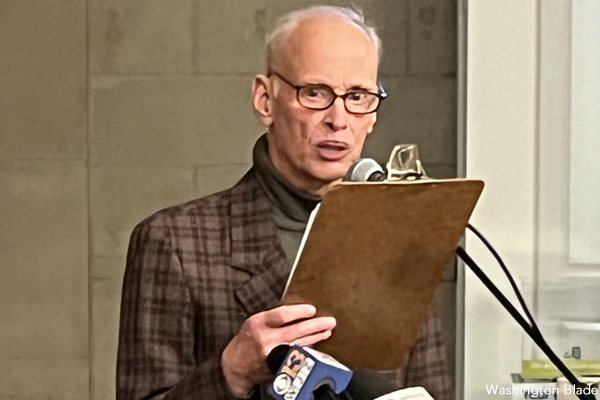 BMA exhibit traces friendship between Matisse and Etta Cone
Baltimore collector helped build world's preeminent repository of French master's work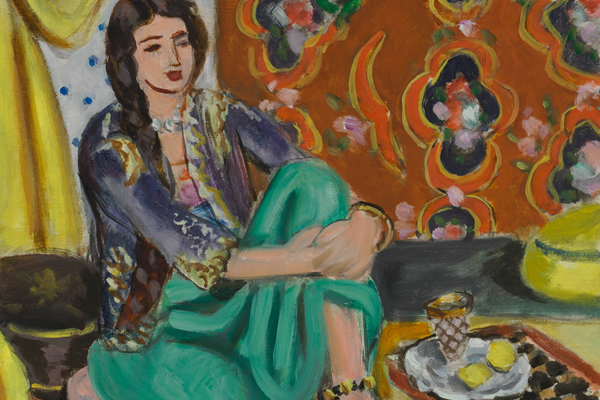 The Baltimore Museum of Art is the world's most important repository of French modern master Henri Matisse's work and this fall, a new exhibition will explore the friendship between the artist and Etta Cone, the Baltimore collector who befriended Matisse in 1906.
The two maintained a close 43-year friendship, during which time Matisse traveled to Baltimore and created works with Etta and the BMA in mind. Etta and her sister Claribel ultimately collected about 700 of Matisse's works, according to the BMA, including Blue Nude (1907), The Yellow Dress (1929-31), and Large Reclining Nude (1935).
This new exhibit, "A Modern Influence: Henri Matisse, Etta Cone, and Baltimore" will trace their friendship through letters they exchanged and includes more than 160 paintings, sculptures, prints, drawings, and illustrated books.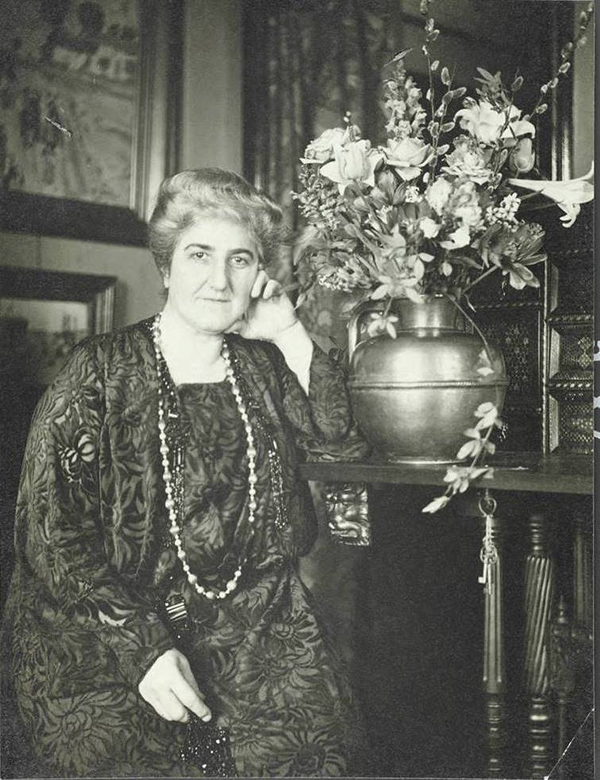 "For years, scholars have debated the purchases made by both Cone sisters, with much more credit given to the important acquisitions of major paintings by older sister Claribel," the BMA said in a statement. "'Modern Influence: Henri Matisse, Etta Cone, and Baltimore' will for the first time fully recognize Etta's achievements as a collector and acknowledge her role in building the majority of the sisters' Matisse collection, particularly the sculpture, drawings, and prints."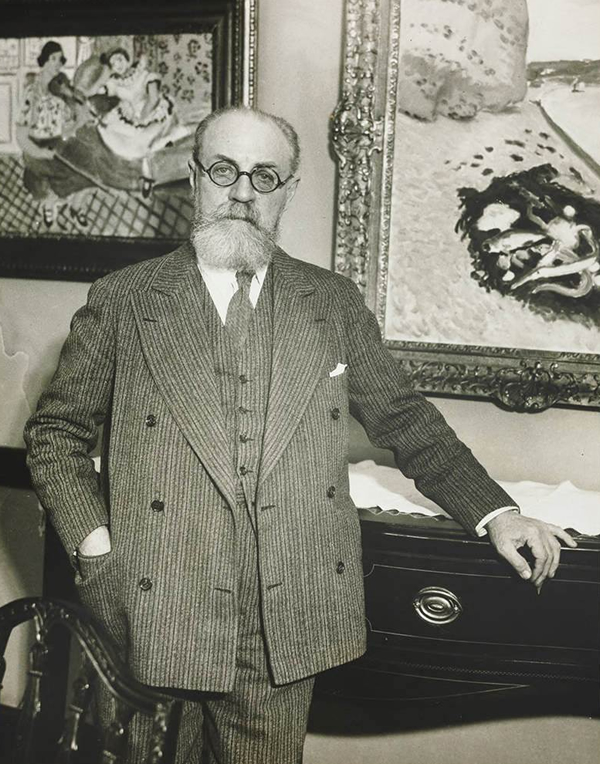 "Etta Cone and Matisse shared a love of gesture and the female form, expressed not only through her collection of his major paintings, but through an early and sustained interest in his print making and drawing practices. The exhibition begins with work on paper and ends there as well," said Leslie Cozzi, BMA associate curator of prints, drawings, and photographs.
The exhibition will feature a large selection of drawings, including masterpieces that are rarely on view due to light exposure restrictions, the BMA announced.
"Etta Cone's dedication to art, and to Matisse's work in particular, has had a profound impact on the BMA and the focused and studied ways in which the museum continues to develop its collection. The forthcoming exhibition captures the exciting possibilities that can be achieved when artists, collectors, and public institutions join in a shared vision and commitment. We are delighted to present visitors with the incredible story of Etta Cone and the significant works of art that she brought to our museum, and to have this exhibition serve as a prelude to the presentations, programs, and publications that we'll be able to create through our soon to be opened Ruth R. Marder Center for Matisse Studies," said Christopher Bedford, the BMA's Dorothy Wagner Wallis Director.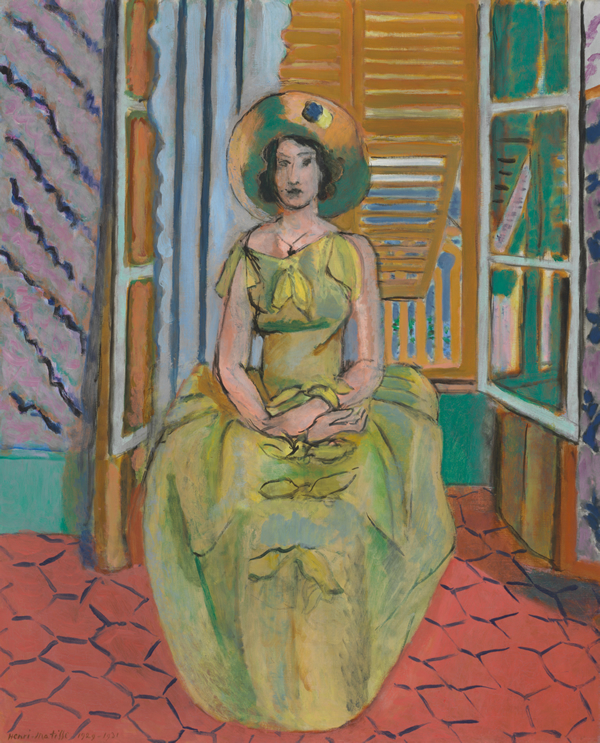 The Marder Center, which is scheduled to open in December, will present the breadth of the BMA's Matisse holdings, while supporting the development of new scholarly publications that advance discussions on the trajectory of modern art, according to a statement.
"A Modern Influence: Henri Matisse, Etta Cone, and Baltimore" opens Oct. 3 and will be on view until Jan. 2, 2022. Tickets are available through artbma.org. Prices are $15 for adults, $13 for seniors, $12 for groups of 7 or more, $5 for students with ID, and $5 for youth ages 7-18. BMA Members, children ages 6 and under, and student groups are admitted free. For more information, call 443-573-1701.
A slow return to normal for area museums
National Gallery remains closed, but others have reopened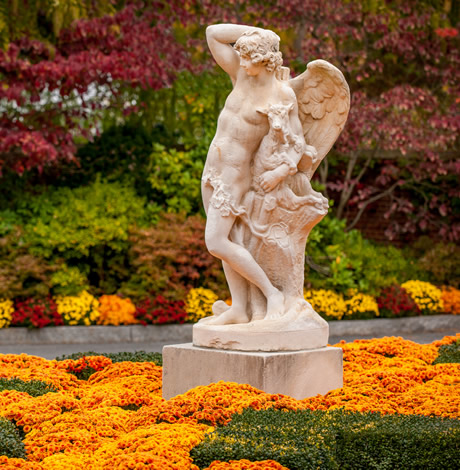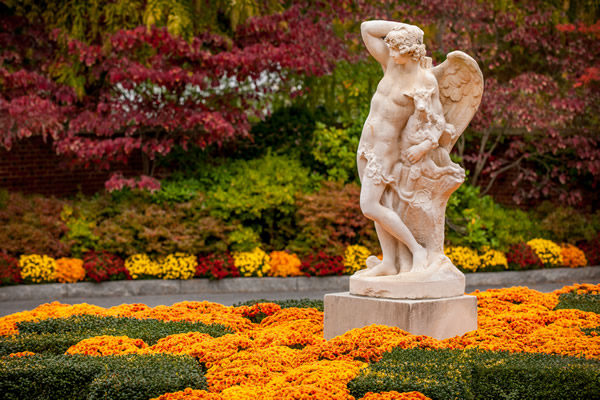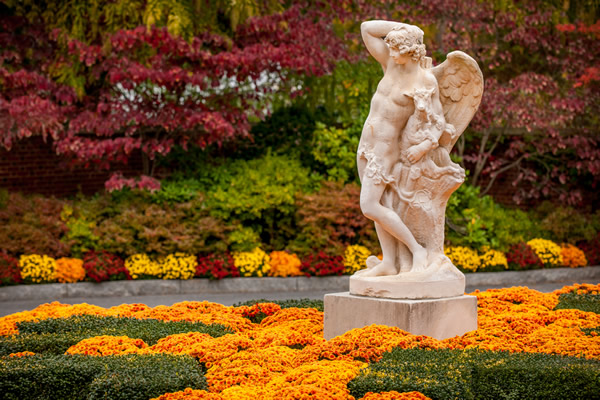 The Smithsonian Museums remain closed and the National Gallery of Art recently announced it would not open in time to commemorate its 80th anniversary. But the good news is that with COVID restrictions slowly lifting, some area museums are looking at reopening events while others have already opened their doors .
Below is a smattering of area museums that have reopened. Be sure to check with each museum directly before making plans.
• The National Zoo and the National Air and Space Museum's Steven F. Udvar-Hazy Center in Chantilly reopened on July 24.
• The Smithsonian American Art Museum, the National Portrait Gallery, the National Museum of African American History and Culture, the Renwick Gallery, The National Museum of American History and the National Museum of the American Indian reopened back in September.
• The National Gallery of Art's sculpture garden reopened last month.
• Hillwood Estate, Museum and Gardens reopened last week.
• The National Museum of Women in the Arts has also reopened.
• The International Spy Museum reopened in January.