Two gay artists plan Rehoboth exhibits
Fisher, Wright to display work at Gallery 50 this month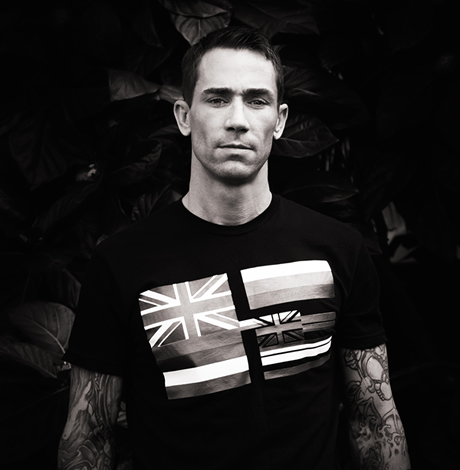 Two talented gay artists will exhibit their work in Rehoboth Beach this month. Their art will line the walls of Gallery 50, at 50 Wilmington Avenue (m.me/gallery50art or 302-227-2050).
The gallery opened its doors in 2007 and regularly offers a variety of artworks from renowned, established and emerging artists in a variety of mediums. During each exhibition, the gallery focuses primarily on the work of one to two artists. The gallery also hosts private events, parties, book signings, film screenings and more. In addition to being a gallery, it retains a master framer who can frame anything from your important works of art to your children's masterpieces.
The first show opens Friday, Aug. 17 and will feature the works of one of D.C. and Rehoboth's premier artists, Gary Fisher, who's has had a long career as an environmental enforcement attorney with the U.S. Justice Department. He began painting almost 30 years ago and has developed a wide following.
"It is an expression of the beauty I see around me and my optimistic outlook on life," Fisher says. "My paintings reflect my highly individual vision of the scenery or subject matter that surrounds me. Color dominates my vibrant surfaces as the play of light is expressed in applications of intense and sometimes surprising hues. Paint strokes are infused with an exuberant energy. The results are dream-like canvases that evoke a sense of playfulness and spontaneity."
His canvases often appear to take on a life of their own — fresh and exciting.
It isn't always easy to get one of his pieces as much of his work is now on a commission basis. Over the years, Fisher has been featured in special exhibits at the Children's National Medical Center, the Corcoran Gallery of Art, U.S. Government buildings and U.S. embassies around the world as part of the State Department's Art in Embassies Program.
The second show begins on Friday, Aug. 31 and will feature the work of Jason Wright, a Hawaii resident. He studied painting and graphic design at the Corcoran College of Art and Design in Washington. While there he began his career illustrating and designing graphics for the surfing, skateboarding and snowboarding industry.  That makes sense as aside from being a talented and accomplished artist Jason is a medaled athlete and skydiving instructor. I think he just likes the freedom of being in the water and up in the sky and the challenges the sports he participates in represent.
"This show continues my study on the beauty of isolation," Wright says. "I wanted to evoke the mystery and magic one feels during first light on a cold winter day. That special moment when the golden hues of the sun collide with the cool tones of the water, which often reminds me of childhood. It's a feeling I've always wanted to capture. These paintings are inspired by my time spent on the eastern shore over the years chasing winter swells and my love of the small towns and rural areas that surround the beach towns." 
Wright's paintings are created with a palette knife and are a mixture of oil and acrylic paint. His studio is located on The Big Island of Hawaii.
"My love for nature has never faded," he says. "I still catch the surf on my way to the studio every day."
Have to pee? Check out new John Waters Restrooms
BMA introduces gender-neutral facilities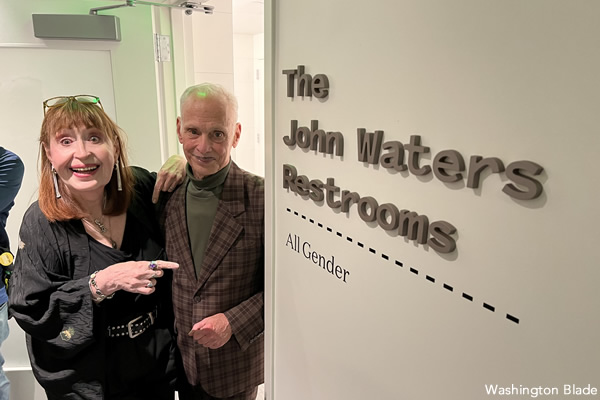 The Baltimore Museum of Art unveiled its latest addition on Wednesday: the John Waters Restrooms, named for the iconic filmmaker who is a trustee of the museum.
There were plenty of snickers and jokes about who would be the No. 1 and No. 2 patrons of the new facilities, but beneath the potty humor was an important message about access to the most fundamental spaces in society.
Joining Waters at a BMA event Wednesday to officially dedicate the gender-neutral restrooms was Elizabeth Coffey, a transgender actress and longtime friend and collaborator of Waters'. Coffey noted the importance of access to public spaces to the trans community. Preceding her at the lectern was Christopher Bedford, the Dorothy Wagner Wallis director of the BMA, who noted that adding the gender-neutral restrooms was the right thing to do.
After brief remarks, Coffey and Waters led a group of museum supporters and reporters downstairs to see the new space and Coffey cheekily took the inaugural trip into one of four private stalls. The stalls and adjoining communal washroom were designed by Quinn Evans Architects and feature white tile with bright red tile in the stalls. The idea for naming the restrooms came from Waters when he bequeathed his fine art collection to the BMA, according to a museum statement. 
The John Waters Restrooms will open to the public on Sunday, Dec. 12, in conjunction with the adjacent Nancy Dorman and Stanley Mazaroff Center for the Study of Prints, Drawings and Photographs and Ruth R. Marder Center for Matisse Studies. Waters is about to embark on a national tour of spoken-word performances.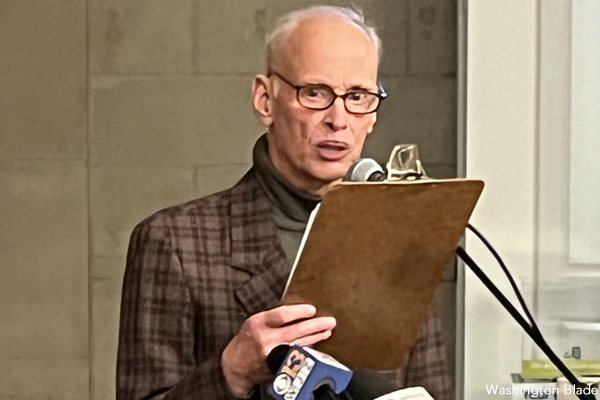 BMA exhibit traces friendship between Matisse and Etta Cone
Baltimore collector helped build world's preeminent repository of French master's work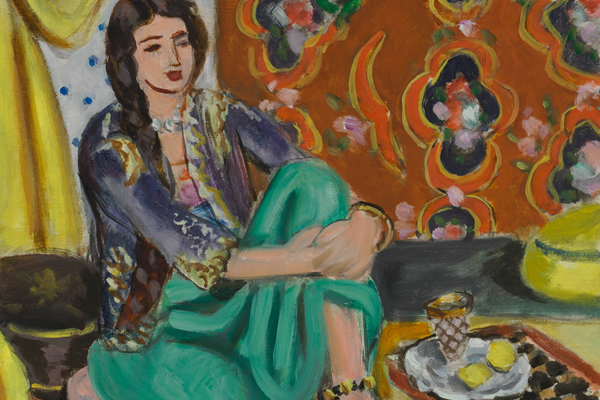 The Baltimore Museum of Art is the world's most important repository of French modern master Henri Matisse's work and this fall, a new exhibition will explore the friendship between the artist and Etta Cone, the Baltimore collector who befriended Matisse in 1906.
The two maintained a close 43-year friendship, during which time Matisse traveled to Baltimore and created works with Etta and the BMA in mind. Etta and her sister Claribel ultimately collected about 700 of Matisse's works, according to the BMA, including Blue Nude (1907), The Yellow Dress (1929-31), and Large Reclining Nude (1935).
This new exhibit, "A Modern Influence: Henri Matisse, Etta Cone, and Baltimore" will trace their friendship through letters they exchanged and includes more than 160 paintings, sculptures, prints, drawings, and illustrated books.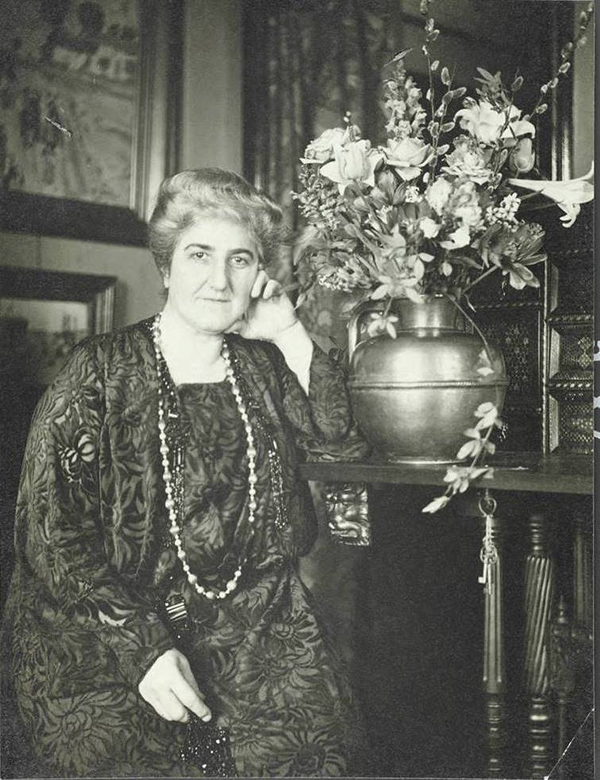 "For years, scholars have debated the purchases made by both Cone sisters, with much more credit given to the important acquisitions of major paintings by older sister Claribel," the BMA said in a statement. "'Modern Influence: Henri Matisse, Etta Cone, and Baltimore' will for the first time fully recognize Etta's achievements as a collector and acknowledge her role in building the majority of the sisters' Matisse collection, particularly the sculpture, drawings, and prints."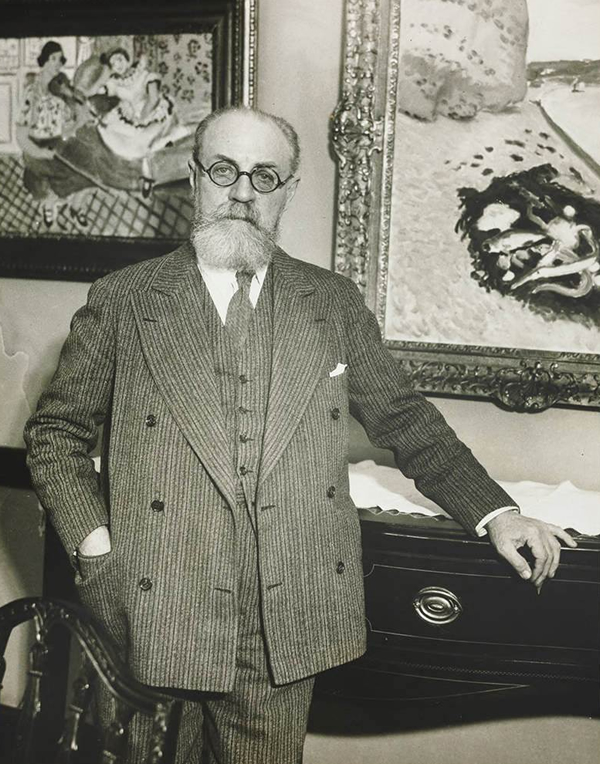 "Etta Cone and Matisse shared a love of gesture and the female form, expressed not only through her collection of his major paintings, but through an early and sustained interest in his print making and drawing practices. The exhibition begins with work on paper and ends there as well," said Leslie Cozzi, BMA associate curator of prints, drawings, and photographs.
The exhibition will feature a large selection of drawings, including masterpieces that are rarely on view due to light exposure restrictions, the BMA announced.
"Etta Cone's dedication to art, and to Matisse's work in particular, has had a profound impact on the BMA and the focused and studied ways in which the museum continues to develop its collection. The forthcoming exhibition captures the exciting possibilities that can be achieved when artists, collectors, and public institutions join in a shared vision and commitment. We are delighted to present visitors with the incredible story of Etta Cone and the significant works of art that she brought to our museum, and to have this exhibition serve as a prelude to the presentations, programs, and publications that we'll be able to create through our soon to be opened Ruth R. Marder Center for Matisse Studies," said Christopher Bedford, the BMA's Dorothy Wagner Wallis Director.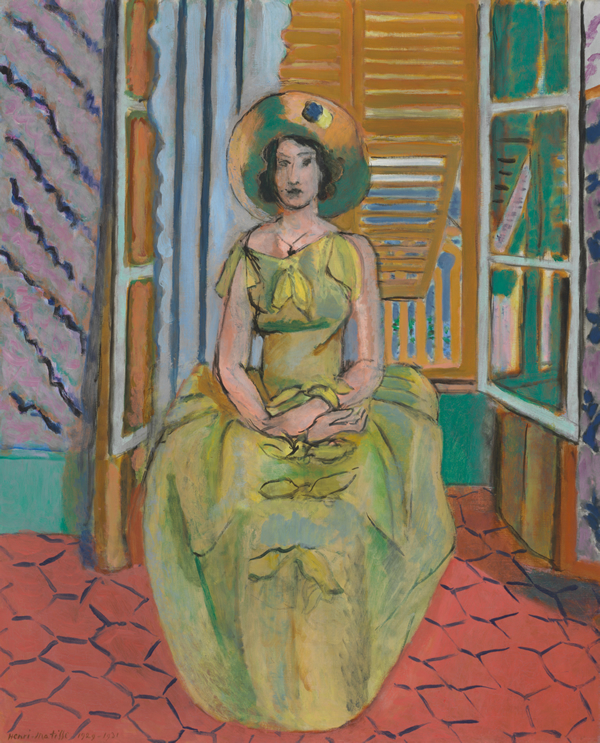 The Marder Center, which is scheduled to open in December, will present the breadth of the BMA's Matisse holdings, while supporting the development of new scholarly publications that advance discussions on the trajectory of modern art, according to a statement.
"A Modern Influence: Henri Matisse, Etta Cone, and Baltimore" opens Oct. 3 and will be on view until Jan. 2, 2022. Tickets are available through artbma.org. Prices are $15 for adults, $13 for seniors, $12 for groups of 7 or more, $5 for students with ID, and $5 for youth ages 7-18. BMA Members, children ages 6 and under, and student groups are admitted free. For more information, call 443-573-1701.
A slow return to normal for area museums
National Gallery remains closed, but others have reopened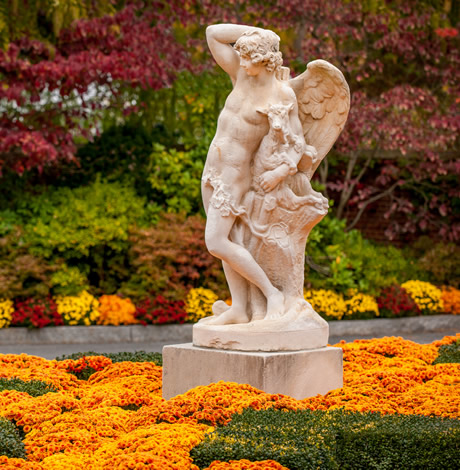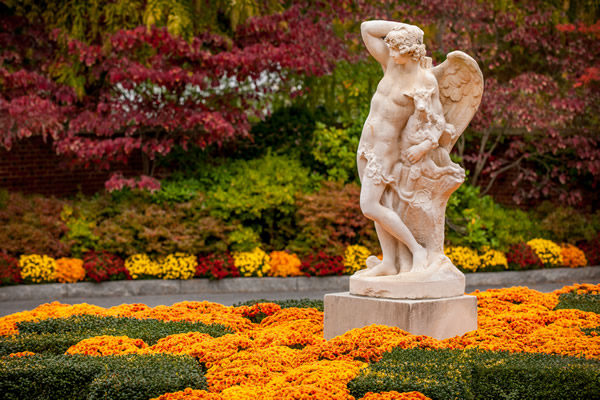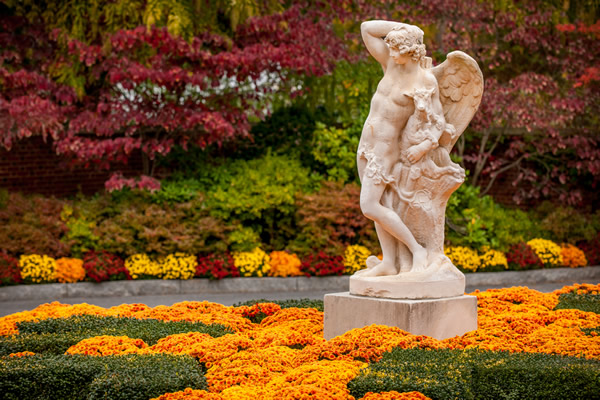 The Smithsonian Museums remain closed and the National Gallery of Art recently announced it would not open in time to commemorate its 80th anniversary. But the good news is that with COVID restrictions slowly lifting, some area museums are looking at reopening events while others have already opened their doors .
Below is a smattering of area museums that have reopened. Be sure to check with each museum directly before making plans.
• The National Zoo and the National Air and Space Museum's Steven F. Udvar-Hazy Center in Chantilly reopened on July 24.
• The Smithsonian American Art Museum, the National Portrait Gallery, the National Museum of African American History and Culture, the Renwick Gallery, The National Museum of American History and the National Museum of the American Indian reopened back in September.
• The National Gallery of Art's sculpture garden reopened last month.
• Hillwood Estate, Museum and Gardens reopened last week.
• The National Museum of Women in the Arts has also reopened.
• The International Spy Museum reopened in January.