Beat the heat, chill with great art
Baseball-, Hamilton- and Oprah-themed exhibits among regional highlights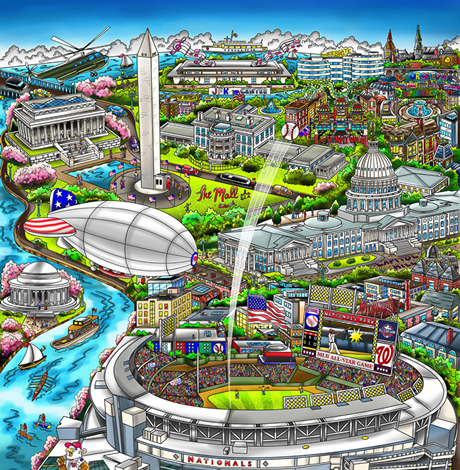 Looking for cool ways to beat the heat without leaving D.C.? Washington boasts nearly 80 museums located throughout the city. They're a cheap way — most admission prices range from free to $30 — to spend a day inside learning about new topics and enjoying pieces of art and culture. The collections are constantly changing and new exhibits ensure that every trip is a one-of-a-kind experience. 
The D.C. Center's Center Arts Gallery (2000 14th St., N.W.) presents its new installation "RoopKotha," a compilation of pictures, memorabilia and installation that narrates the story of Xulhaz Mannan and Mahbub Rabbi Tonoy, two Bangaldeshi LGBT activists. They were murdered in 2016 and the Bangladeshi government has failed to investigate the case. The exhibition has traveled around the world and will continue to exhibit until the murderers are brought to justice. The exhibition begins July 21. For more information, visit thedccenter.org/centerartsgallery.
The Wentworth Gallery (7101 Democracy Blvd., Bethesda, Md. and 1807 Galleria at Tysons II, McLean, Va.) is exhibiting Charles Fazzino's Major League Baseball official commemorative artwork. The collection consists of original artwork, limited-edition prints on both paper and aluminum, and hand-painted baseballs and home plates. It is both on exhibition and available for purchase. Fazzino, a 3-D pop artist, uses bright colors and detail to construct lithographs and serigraphs that are finished with either acrylic or glitter paint. For more details, visit wentworthgallery.com. 
The National Gallery of Art (6th and Constitution Ave., N.W.) presents "Sense of Humor," an exhibition of comedic art, on the ground floor of the West Building. Although humorous painting and sculpture is limited, prints and drawings comprise many of the pieces in the exhibit. It spans time and genre, with works like Renaissance caricatures, English satires and comics from the 20th century and featuring artists like Pieter Brueghel the Elder, Francisco Goya, Art Spiegelman and the Guerrilla Girls. Admission is free. The exhibition runs from July 15-Jan. 6. For more information, visit nga.gov.
National Geographic Museum (1145 17th St., N.W.) presents "Titanic: the Untold Story" through Jan. 6. The exhibit explores the link between a top-secret Cold War mission and the 1985 discovery of the sunken steamship Titanic. Artifacts like a coat worn by a survivor of the shipwreck are combined with items like the 8,000-pound crew module that was used to survey the shipwreck to create an extensive exhibition. Tickets are $15; for seniors, students, and military members, $12; and for children ages 5-12, $10. Annual pass members and children under 5 are free. For more information, visit nationalgeographic.com.
The National Postal Museum (2 Massachusetts Ave., N.E.) presents "Alexander Hamilton: Soldier, Secretary, Icon" until 2019. The exhibit explores Hamilton's life through original mail that he sent and signed. Hamilton was the first secretary of the treasury, and frequently used the Post Office Department in his role. The exhibit also features portraits of Hamilton and his contemporaries on postage and revenue stamps. The original dueling pistols used by Hamilton and Aaron Burr in the 1804 duel that resulted in Hamilton's death will be on display until Sept. 16. This is the first time they have been displayed in D.C. Admission to the museum is free. For more information, visit postalmuseum.si.edu. 
The National Museum of African-American History and Culture (1400 Constitution Ave., N.W.) presents "Watching Oprah: the Oprah Winfrey Show and American Culture." The exhibit, open until June 2019, explores Winfrey's story and her impact through her many roles — talk show host, actress, producer and philanthropist — and how her success highlights the struggles and triumphs of African-American women throughout history. The exhibition features artifacts from Harpo Studio where "The Oprah Winfrey Show" aired for more than two decades, items from Winfrey's personal collection, photos and video. The collection is separated into three sections, "America Shapes Oprah," "The Oprah Winfrey Show" and "Oprah Shapes America." The museum offers free timed passes for entry, which can be reserved at etix.com. For more information, visit nmaahc.si.edu. 
The Freer | Sackler Gallery (1050 Independence Ave., S.W.) presents "Subodh Gupta: Terminal" through Feb. 3 in the Sackler pavilion. Subodh Gupta, an Indian artist, transforms ordinary household objects into artistic structures. "Terminal," a readymade installation made of towers of glass containers connected by a web of thread. The spires range from one-15 feet tall and echo architectural design often seen on religious buildings. "A Perfect Harmony: American Art" is in galleries 10-11; works by Charles Lang Freer are featured in "The Power to See Beauty" in gallery nine; and "The Peacock Room Comes to America" is in Gallery 12. Admission is free. For more information, visit freersackler.si.edu. 
The Art Museum of the Americas (201 18th St., N.W.) presents "Art of the Americas: Collection of the Art Museum of the Americas of the Organization of American States" through Oct. 28. The exhibition, which accompanies a book of the same name, takes a comprehensive look at the cultural and historical legacy of the AMA and the Organization of the American States through new research on 100 pieces in the collection. Admission is free. For more information, visit museum.oas.org.
The National Museum of Women in the Arts (1250 New York Ave., N.W.) hosts "Heavy Metal," the fifth installment in the museum's "Women to Watch" series, which highlights contemporary women artists who work with metal. The artists explore the physical properties and artistic possibilities of metalwork through a variety of objects such as sculpture and jewelry. The pieces in the exhibit range from large installations to small trinkets made from iron, steel, bronze, silver, gold, brass, tin, aluminum, copper and pewter. The exhibition's goal is to shift the masculine focus on metalworking and prove that contemporary women artists also make significant contributions to the field. Regular admission is $10; $8 for visitors 65 and older and students and free for NMWA members and children 18 years and younger. For more information, visit nmwa.org.
The Newseum (555 Pennsylvania Ave., N.W.) presents "1968: Civil Rights at 50," on display through Jan. 2. The exhibit explores the events of the civil rights movement in 1968, the year Rev. Martin Luther King, Jr. was assassinated. It examines the relationship between the First Amendment and the civil rights movement. The collection contains original newspapers and magazines, buttons from 1968 presidential campaigns, a pennant from the Poor People's Campaign protest, and a Newseum-produced film called "Justice for All" about 1968 Olympic protests. Admission is $24.95 for adults ages 19-64, $19.95 for seniors ages 65 and older, $14.95 for children ages seven-18, and free for children 6 and younger. For more information, visit newseum.org.
A slow return to normal for area museums
National Gallery remains closed, but others have reopened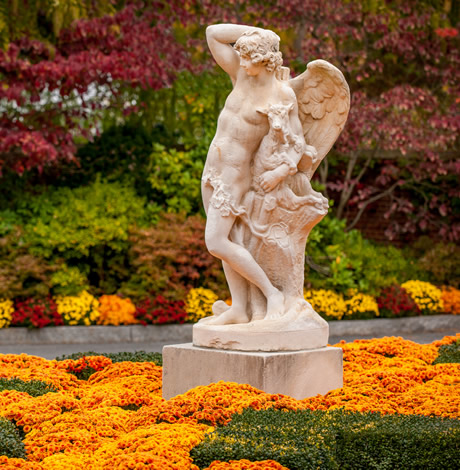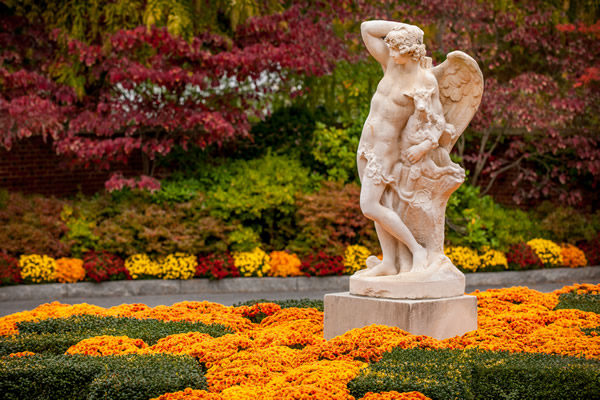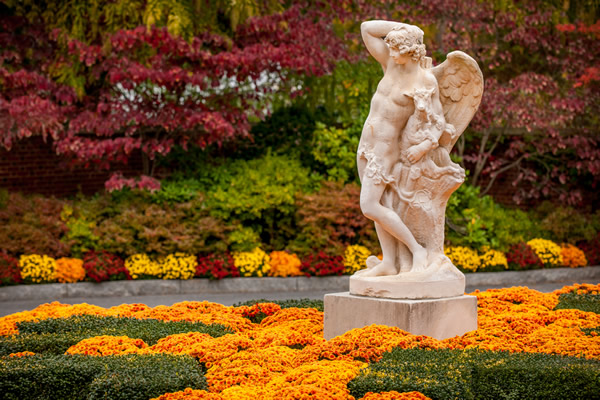 The Smithsonian Museums remain closed and the National Gallery of Art recently announced it would not open in time to commemorate its 80th anniversary. But the good news is that with COVID restrictions slowly lifting, some area museums are looking at reopening events while others have already opened their doors .
Below is a smattering of area museums that have reopened. Be sure to check with each museum directly before making plans.
• The National Zoo and the National Air and Space Museum's Steven F. Udvar-Hazy Center in Chantilly reopened on July 24.
• The Smithsonian American Art Museum, the National Portrait Gallery, the National Museum of African American History and Culture, the Renwick Gallery, The National Museum of American History and the National Museum of the American Indian reopened back in September.
• The National Gallery of Art's sculpture garden reopened last month.
• Hillwood Estate, Museum and Gardens reopened last week.
• The National Museum of Women in the Arts has also reopened.
• The International Spy Museum reopened in January.
National Portrait Gallery art competition now open
Expert panel seeks entries that broaden the definition of portraiture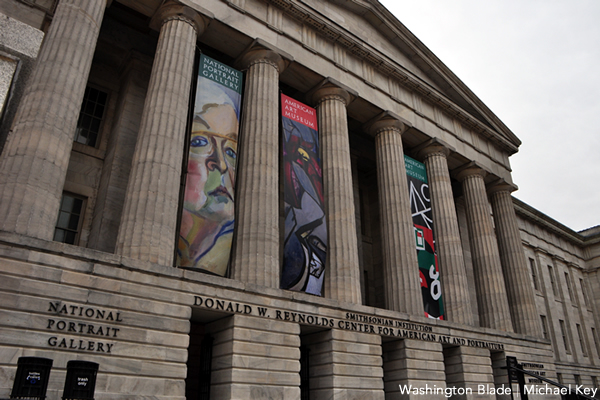 The Outwin Boochever Portrait Competition hosted by the Smithsonian National Portrait Gallery is open for submissions until Friday, Jan. 29.
This competition seeks entries that broaden the definition of portraiture with images and media that reflect the country's diversity as represented through the identities of the artists and subjects as well as their varying backgrounds depicted.
Artists 18 and up who are living and working in the U.S. and its territories are invited to submit one portrait to be reviewed by a panel of experts. First prize is $25,000 and a commission to portray a remarkable living American for the gallery's collection.
The finalists' and prizewinner's works will be included in The Outwin 2022: American Portraiture Today exhibition to be displayed at the National Portrait Gallery April 30, 2022 – Feb. 26, 2023, before continuing on to other cities.
For more information, and to submit works electronically, visit portraitcompetition.si.edu.
Transformer unveils this year's 'Queer Threads' exhibits
Features work by Schlacter, Jackson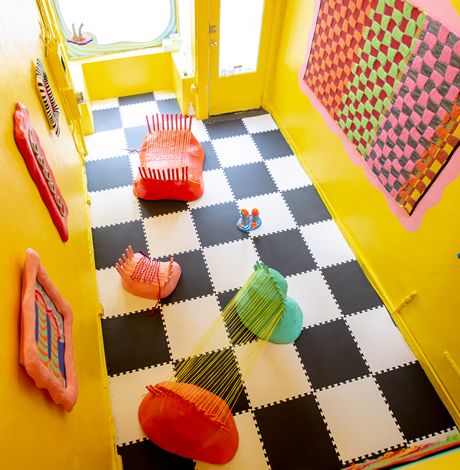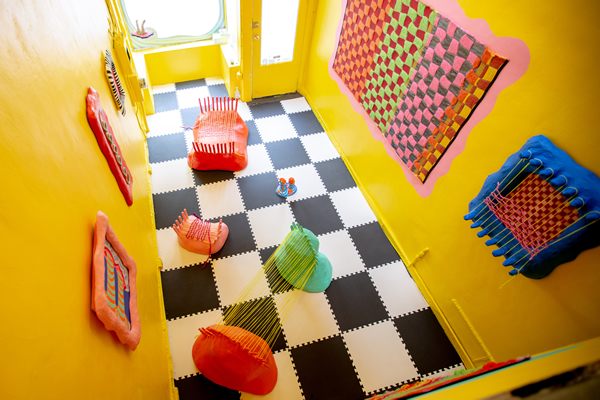 Transformer, a non-profit visual arts organization, has launched this year's exhibit of "Queer Threads" an ongoing initiative that seeks to explore LGBTQ identities through fiber and textile art forms. This year's iteration was curated by John Chaich and features work by Zoe Schlacter and André Terrel Jackson.
Schlacter's installation, titled "Darn" is crafted from yarn, paper mâché sculptures, and hand-made, wall-mounted loom structures. Schlacter is an interdisciplinary artist and designer from Brooklyn, New York. Through weaving, quilting, sculpture, and installation art, they seek to explore gendered expressions of personal style and the creative potential of trans sexuality. Schlacter's installation can be found at Transformer's storefront at 1404 P Street NW until November 14.
André Terrel Jackson's piece, titled "Crowns", celebrates Black, female-identified cultural icons as a source of inspiration for the LGBTQ community. They created a series of headpieces out of everyday hardware, rope, and other textiles. Jackson's work is on display at The Corner at Whitman-Walker at 1377 R St., N.W. until Oct. 24.