March 3, 2019 at 7:28 pm EST | by Valerie Blake
The power of paint color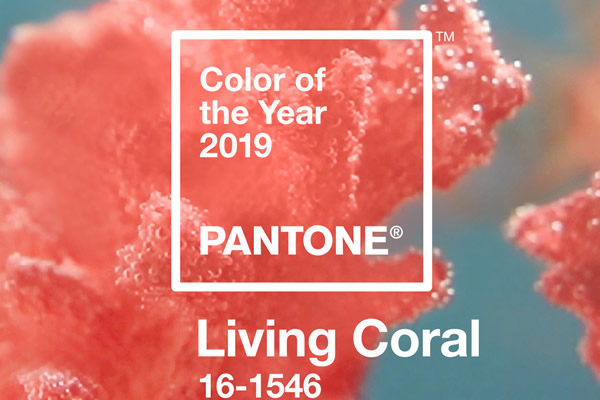 When I grow up, I want to be the person who names paint colors.
Each year, Pantone announces its color of the year. This year, it's Living Coral, which Pantone describes as "an animated, life-affirming shade of orange, with golden undertones." I really don't know what that means, but it suggests either a jaundiced carrot or a certain, diaper-clad balloon originating in the United Kingdom.
Sherwin Williams also participates in this "name the new color" game. For 2019, their color is Cavern Clay, a "warm terracotta color with ancient, elemental roots…that is both casual and refined." I'm not sure how to juxtapose ancient, casual, and refined but in comparing the Pantone color to the Sherwin Williams color, it would appear that Sherwin Williams just copied Pantone's homework.
Last year's Pantone color, Ultra Violet, was touted as "a dramatically provocative and thoughtful purple shade that communicates originality, ingenuity, and visionary thinking that points us toward the future." Really? That sounds more like a job description for a Fortune 500 company executive than a color.
Sherwin Williams followed Pantone's lead again in 2018 with a similarly dramatic color, Oceanside, that they said, "represents the growing desire for color that is both accessible and elusive and…offers a sense of the familiar with a hint of the unknown." This is my first experience with a passive aggressive paint color.
Ace Hardware's Clark and Kensington paint plays it safe in 2019 with Pineapple Cream Granita, a light yellow that's sort of a cross between Haagen Dazs Pineapple Coconut ice cream and lemon sherbet. I learned something new when I Googled granita, which Wikipedia describes as a semi-frozen dessert that originated in Sicily, made from sugar, water and various flavorings. I don't know whether to use this paint on my walls or eat a pint of it while binge watching Schitt's Creek on Netflix.
Behr, the signature brand of Home Depot, has named Blueprint as its 2019 color and describes it as "a dark, rich, complex color." That sounds like one of my exes, except for the rich part.
Dutch Boy gives us Garden Patch, which is a light green as its name implies, while Benjamin Moore's 2019 offering is Metropolitan, yet another one of the 50 shades of gray. Aren't we getting tired of gray yet?
Valspar, which can be found at Lowe's, takes color naming to the max with 12 trending colors for 2019 that "take you on a journey to new ideas and inspired style." Examples include Blushing Bride, Seattle Haze, and Spring Squash (the gourd, not the sport).
Whether you use bold colors, pastels, or neutrals on your walls, experts in the psychology of color maintain that different hues can affect your mood. For example, interior designers will tell you that red in a dining room promotes excitement and hunger while cool blues provide a calming atmosphere for a bedroom.
According to the five elements of feng shui, fire colors such as red, orange and purple will rejuvenate both your career and your sexual energy. Beiges and tans are among the earth tones that stabilize relationships and promote good health. Metallics (there's that gray again) promote clarity and precision.
Water is represented by (you guessed it) shades of blue, but black can also play a role in creating harmony. Both water elements and the browns and greens of the wood element are said to stimulate wealth and prosperity.
Psychology and feng shui aside, I have a vision of people sitting around a table wearing green eyeshades and shouting out suggestions of paint color names like the guys pitching slogans in "Black-ish." If I were to join them, I might suggest the following colors.
Maroon Five – combining the throaty voice of a full-bodied wine with the heat and complexity of a habanero pepper.
Crystal City – a metallic silver paint that twinkles like a glass menagerie in a starlit mini-Manhattan. (Available soon on Amazon.com.)
My favorite, however, is Scarlett O'Hara, a color that is already offered by Pratt and Lambert Paints. Use it in your dining room and, as God is my witness, you will never go hungry again.
Valerie M. Blake is a licensed Associate Broker in D.C., Maryland and Virginia and Director of Education & Mentorship at RLAH Real Estate. Call or text her at 202-246-8602, email her at Valerie@DCHomeQuest.com or follow her on Facebook at TheRealst8ofAffairs.