Tell me something … about beach living
Consider a move or second home in coastal Delaware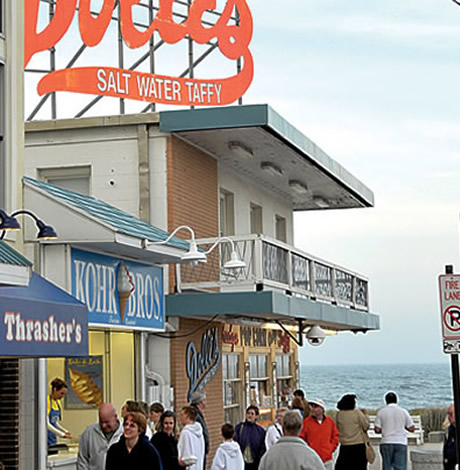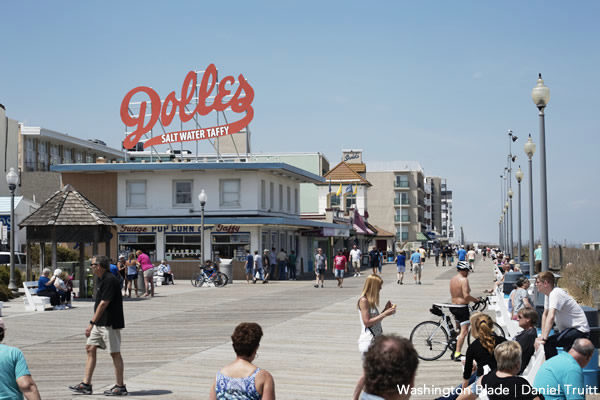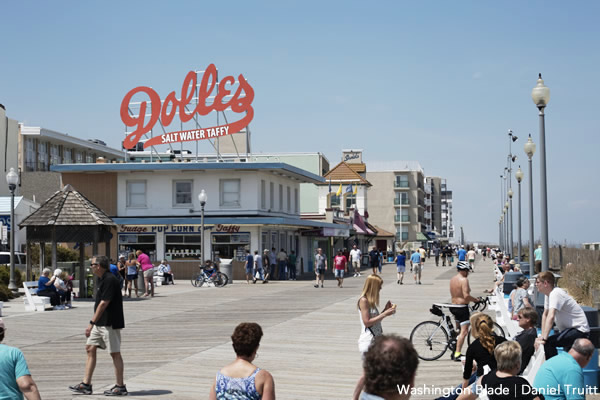 Have you been considering a move to the beach – either full-time or buying a second home/easy getaway from the city? What's holding you back?
If you are a city person by nature, we get it. D.C. has a lot to love and the annual pilgrimage to the beach is a traditional "summer vacation." But "if you need more … and there's something else you're searching for" (thank you Lady Gaga and Bradley Cooper), you might find it here in Coastal Delaware.
While most of our D.C. clients are familiar with Rehoboth Beach as a summer destination, many are still surprised to find out how livable Delaware is as a year-round home. Plus, it's still so close to D.C. when you need a dose of city life.
Here are a few points to consider as you find yourself "longing for change:"
Cost of Living. "It's too expensive" is not a true excuse since living at the beach is likely less expensive than living in D.C., especially when you factor in our low property taxes. (Annual taxes typically range from $1K – $3K annually.) Plus, "the beach," which years ago was limited to in-town Rehoboth, has expanded to include Lewes and Milton. These towns are only a few miles away – like, less than five miles – but are significantly less expensive and now have great restaurants of their own.
For example, at the high end, beachfront property in Rehoboth Beach is typically in the $4M+ range; while currently available beachfront property in Lewes is in the $2M range and one block off the beach can go for $1.5M and less.
Neighborhood living in Rehoboth, still biking distance to downtown, is more affordable still: currently you can get a fantastic, like-new Rehoboth home just four blocks from the boardwalk for $625,000, a low-maintenance twin-home for $320's-520's, and a condo in nearby Spring Lake for $299,000.
Lewes is home to several new construction communities which will offer homes in the $500-600Ks. And Milton, just a few miles north, features communities from the high $200Ks to $400Ks. Several homes currently for sale in Milton offer water access/views and are in the $400s.
Cultural Withdraw. The days of everything shutting down for the winter at the beach are over.Just a few considerations:
• Clear Space Theater Company in Rehoboth Beach continues to expand its live productions and offers classes and terrific shows year-round. Current and upcoming shows include "The Music Man," "The Addams Family," "'Night Mother," "Hello Dolly," and more.
• The Cinema Art Theatre in Lewes showcases Academy Award-winning films and hosts film festivals
• Coastal Concerts in Lewes hosts internationally renowned classical performers
• Restaurants are continually upping the beach dining game. Local chef Matthew Kern from Heirloom restaurant in Lewes was just named semi-finalist for the James Beard Foundation Award.
Health Care & Schools. Medical facilities and specialties continue to expand here to include a cardiovascular specialty at Beebe Medical Center, more walk-in health clinics, and a brand new hospital, Bayhealth, north of Milton in Milford. The health care divide between once-rural Delaware and the city is narrowing.
School districts are booming; high schools are expanding, we are replacing outdated elementary schools and have added an additional one, and are adding a new middle school. Charter school options are expanding, too.
Making Your Move. Of course, D.C. is a pretty great place to live and has something for everyone. Just know that Coastal Delaware continues to expand its housing options and includes more than in-town Rehoboth price tags.
Our local market is brisk – homes east of Route 1 in Lewes were on the market in 2018 for half of the time they were in 2017 and well-priced homes are selling quickly this spring. In terms of houses, condos, new construction, and building lots, there is something for everyone here, too. And one last tip: even if you are considering new construction, call a local Realtor to work for you and help you navigate the coastal market.
If you are ready to invest in a second/vacation home, or you are ready to retire, we welcome you – and we would love to help you find what you're searching for at the beach.
Lee Ann Wilkinson is a Realtor and CEO of The Lee Ann Wilkinson Group of Berkshire Hathaway HomeServices Gallo Realty, the top-selling real estate team in Delaware and #4 nationally for Berkshire Hathaway HomeServices. Visit LeeAnnGroup.com, email [email protected], or call her at 302-645-6664 for information on living at the beach.
Good news if you're selling your home at the holidays
In D.C., if priced fairly, the house will move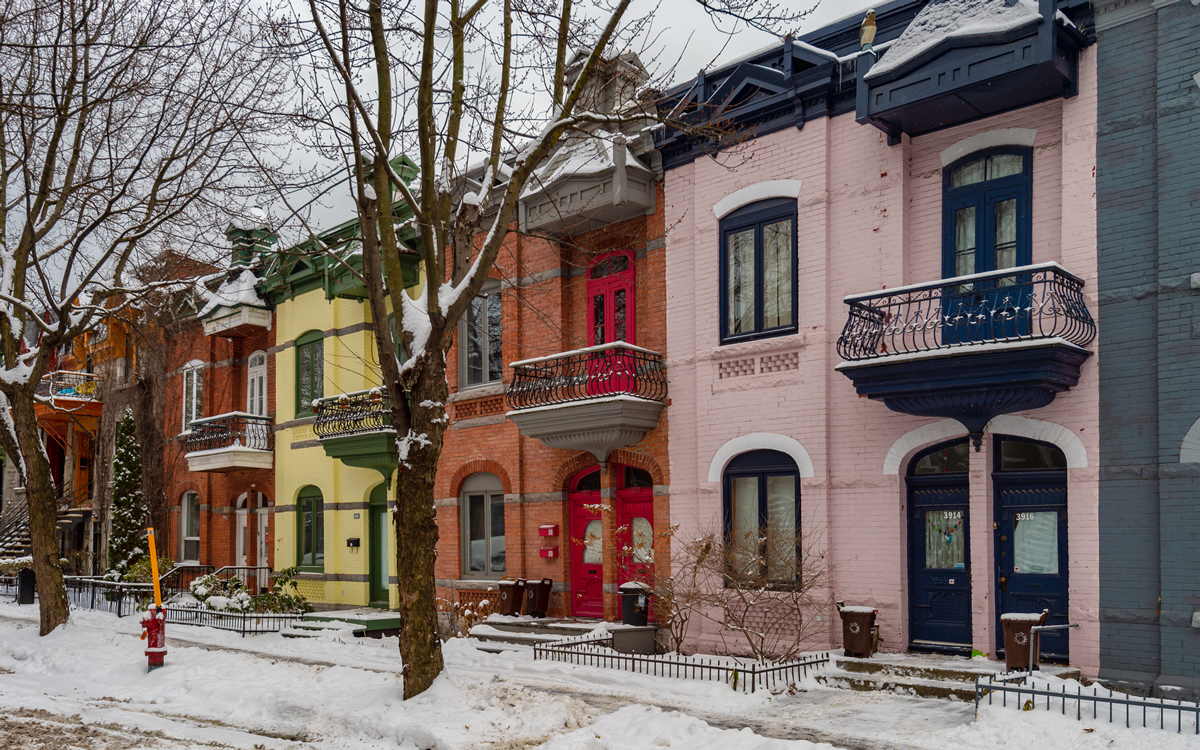 Historically in the real estate industry this is one of the worst times to sell your home. You will receive fewer guests at open houses, fewer showings, and more months on the market. However, like with most things in the world today, this is no longer the industry standard. During the pandemic we saw homes selling in 1-2 days with 15 offers well above asking price and throwing in your first-born and Gucci boots. While those days might be gone for a while, the inventory we usually see at this time of year is also gone.
Typically I only talk about numbers when they have dollar signs in front, however I feel they are necessary to illustrate my point. Bear with me. If we look at numbers from last year – new listing inventory is down nearly 18%. While we know that home sales have also decreased, there is still a decline year over year for new inventory to hit the market, which is continuing the trend we have seen during the pandemic years of a substantial lack of inventory here in the DC Metro.
What does this mean for sellers?
If you are hoping to sell your home and receive several offers and the price escalates well over asking, unfortunately you missed that boat. However, properties in D.C. are still selling for list price at nearly a 98% rate. This means as long as your real estate agent prices your property properly then it is likely to still sell for that very list price. The average day on market has only increased by four days, which means again, if the home is properly priced and marketed it will likely sell for list price within an average window. Furthermore, the median sold price has increased almost 5% since last month. If you are worried that buyers might be affected by high interest rates, they are, however in D.C. we are hyper insulated from other trends throughout the U.S., with a consistent trend of shortage in inventory.
What does this mean for buyers?
I know what you're thinking. "Wow Justin, we thought you had our back but clearly all you care about is ensuring sellers get the most money for their listing." Although that may be true if I am working for a seller, I shift my mindset of value for my buyer clients too. You might not get a steal of a deal this holiday season on your home, but you will have protections that buyers before you could only dream of. I am talking about — contingencies, baby!
Regardless if you are a first-time homebuyer or you've been around the block a few times, you know who you are. Real estate is an investment and as such should be vetted properly to ensure its valued and sound. Homebuyers can expect to have home inspections, termite inspections, appraisals and the list goes on. If you want small credits here and there with an extended closing period you can likely receive those items. While interest rates have increased, your protection (which I would say is more important) has hugely increased.
If your goal is to "new year new home" now is truly a wonderful time to start the process and plan for a fresh start as we head into 2023.
Justin Noble is a Realtor with Sotheby's international Realty licensed in D.C., Maryland, and Delaware for your DMV and Delaware Beach needs. Specializing in first-time homebuyers, development and new construction as well as estate sales, Justin is a well-versed agent, highly regarded, and provides white glove service at every price point. Reach him at 202-503-4243,  [email protected] or BurnsandNoble.com.
What homeowners are grateful for this year
Where you live should be something to appreciate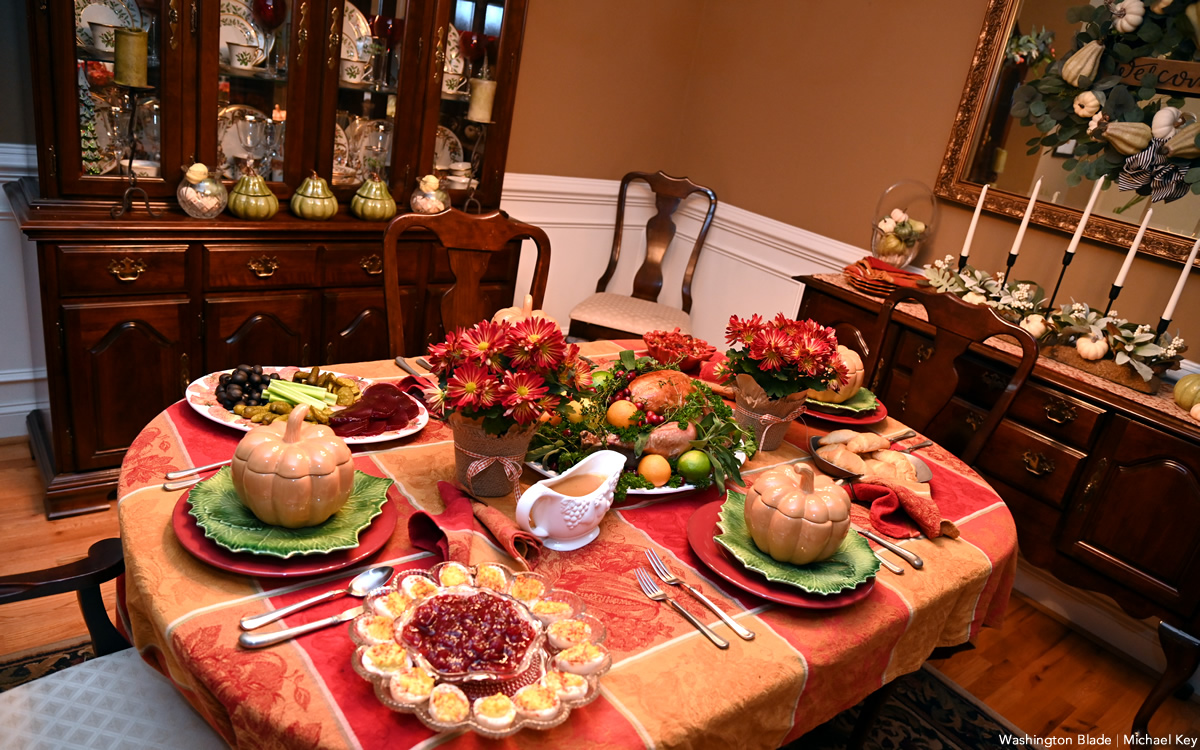 Since you're reading this over Thanksgiving weekend, I wanted to write about gratitude as it pertains to real estate, so I started by Googling "gratitude, house."
Unsurprisingly, page after page of results were links to recovery centers and residences. Sandwiched in between was a now defunct coffeeshop and yoga studio in Bandra, Mumbai. Although I applaud people who are in recovery and I like yoga, none of that hit the target of what I was looking for, so here are some of my thoughts and suggestions.
Can you be grateful for things inside, outside, and around your home? Of course you can! It might not feel as profound as expressing thanks for the people you love, or good health, or your chosen faith, but as a homeowner, you're making memories and experiencing ups and downs that you're going to reflect on years down the road.
Think about the purchase of your home and the steps you went through to seal the deal. Did you find it quickly? Did you compete with other buyers and win? Did you pay a fair price? Did you get a great interest rate? Did the loan process and settlement go smoothly? If so, be grateful.
Where you live can also be something to appreciate. Some people want a bustling urban environment with nearby amenities, such as shopping, dining, transportation, or multiple ways to exercise. Others want the quiet and solitude of a cabin in the mountains or on a lake, with acreage, wildlife and beautiful views of all Mother Nature has to offer. Still others want a larger, more reasonably priced home in the suburbs outside the Beltway, where they can hop on a train and get lost in a novel en route to the office.
So, is your home situated in the neighborhood or environment you wanted? Did the schools, if important to you, meet your expectations? Is it close to (or if you prefer, far from) family members? Is your commute to work or school manageable? If you answered yes to any of these questions, be grateful.
If you work from home, is the space pleasant and the atmosphere conducive to ensuring productivity? Is the color scheme energizing? Peaceful? Would your décor get at least an 8 out of 10 from Room Rater when you have a conference call on Zoom?
Is your home big enough to expand into as your family grows? Small enough for downsizing? Does the layout still meet your needs or have your needs changed?
Is what you own your dream house or condo? Could it be? If you need to make some modifications, be thankful for HGTV, the DIY channel, YouTube how-to videos, Thumbtack, and Yelp reviews.
Living through a renovation can bring out the worst in people. Weeks or months of doing dishes in the bathtub or showering at the gym can cause friction in even the most committed relationship. Once your renovation is completed, however, be grateful that your sanity withstood the trauma of living through it.
Be thankful for the things you don't notice or think of often. Do you love the way the dining room chandelier casts light on the ceiling at night or how the sun streams in through the skylight in the early morning?
Perhaps the feature wall you added makes you smile when you come in the front door or a favorite piece of art that reflects your personality catches your eye. Maybe you have pleasant memories of family gatherings in front of the fireplace or choruses of "Score" as you and your friends watch the World Cup on your 65" TV.
If you're like me, you're thankful that your boiler made it through last winter, that you didn't have to patch the roof again this year, or that you found that hole in the fence and repaired it before your dog got out.
During the year, we can lose sight of the things we are grateful for, so as Elle Woods suggested in "Legally Blonde 2," I highly recommend keeping a gratitude jar.
Use it to keep track of what you're grateful for by writing things down and dropping those notes in the jar. Then, when you have a home anniversary or are stressed out about a renovation, when out-of-town company stays too long or when the kids draw on the walls with a Sharpie, pull out a note from the jar and read it aloud like a mantra.
Unlike the sisters of Delta Nu, however, you don't really have to snap your fingers after reading it.
Valerie M. Blake is a licensed Associate Broker in D.C., Maryland, and Virginia with RLAH Real Estate / @properties. Call or text her at 202-246-8602, email her via DCHomeQuest.com, or follow her on Facebook at TheRealst8ofAffairs.
Tips for holiday home sales
Buyers at this time of year are more serious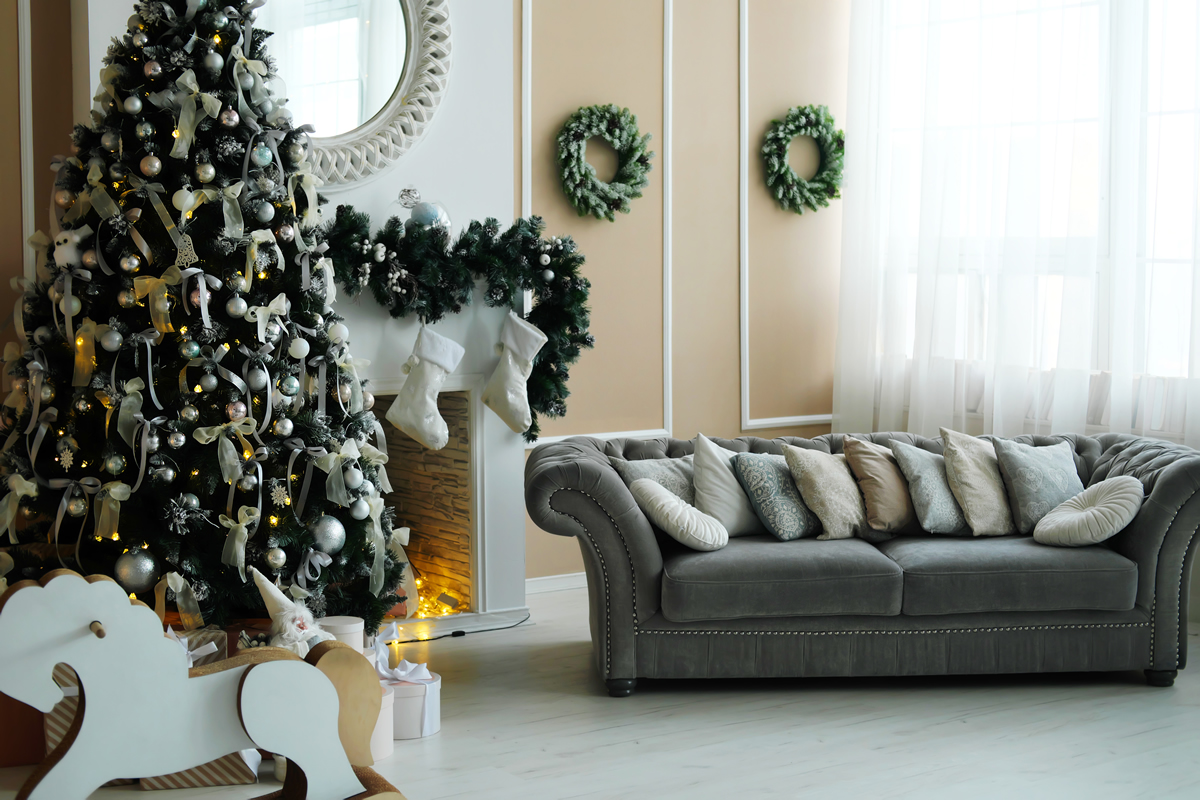 The holiday season is often considered a difficult time to sell a home – but sometimes it's necessary. For whatever reason, you may need to make a move quickly, and selling during the holiday months from November through January is your best option. If you find yourself in this situation, you should know that selling during the holiday season does have certain advantages.
Often, more than during any other time of the year, buyers are in the same situation as sellers – they are buying for a reason. It may be a relocation for work, it could be a move to be closer to an older family member, or any number of other reasons that require a move quickly. As a result, holiday buyers are more serious, and make more competitive offers, not to mention the fact that there is often less competition from other sellers because fewer homes are on the market.
If you find yourself needing to sell your home during the holidays, focusing on the advantages can be helpful, along with a few other tips, including:
• Add some holiday cheer to your home: Often, holiday decorations can add an extra spark of seasonal flair and can be quite helpful to sellers – provided that the decorations aren't overboard. Decorations that are too large or flashy may distract buyers and make your home feel crowded or cluttered. The right decorations, however, can be cheerful and bright and add some holiday spirit to your home that buyers enjoy.
• Create some curb appeal: The holiday season is a wonderful time to enhance your home's curb appeal with tasteful lights and other décor. It's also important if you live in an area where leaves fall from the trees to be certain to rake and maintain your yard and surrounding landscaping. Certainly, if it is icy or snowy, you should shovel your driveway and sidewalks and make sure your home is safe for potential buyers to visit. Additionally, bare trees often draw more attention to the exterior of a home, so ensuring that your paint is touched up, gutters are cleaned, and other exterior features are in good condition is important.
• Choose the right price point: Regardless of the time of year, pricing your home competitively will help to increase your chances of selling it quickly. Often, homes priced too high will linger on the market. The longer a home stays on the market, the more skittish some buyers become, and the lower the price may eventually have to go to ultimately sell it. Pricing your home competitively from the beginning can be very helpful.
• Remain accessible: The holidays can be a busy time, with many obligations and activities. As a result, it can often be more difficult than usual for real estate agents to arrange and schedule showings. Clearing your schedule as much as possible to accommodate agents and potential buyers can help to ensure that you get as many showings as possible, which will ultimately increase the chances of a quick and successful sale.
• Find the right real estate agent: The importance of this last tip can't be overstated. Finding an agent who knows and loves the community will help you to market your home effectively, highlight all of its selling points, and connect with the right buyer. At GayRealEstate.com, buyers and sellers across the country are paired up with LGBTQ-friendly agents who can help them achieve their real estate goals, and this can make all the difference between a smooth and successful selling experience, and a stressful one.
While these tips are intended to be helpful, it's also extremely important to consult with an agent who knows your unique market and can give you tips for your particular home. At GayRealEstate.com, we'd love to connect you with that agent today. Get in touch with us soon – we look forward to helping you reach your real estate goals.
Jeff Hammerberg is founding CEO of Hammerberg & Associates. Reach him at 303-378-5526 or [email protected].