March 14, 2019 at 1:59 pm EDT | by Mariah Cooper
Jussie Smollett pleads not guilty to 16 counts of disorderly conduct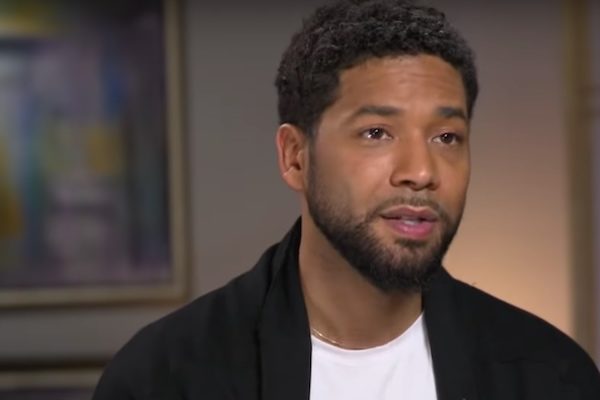 Jussie Smollett has pled not guilty to 16 counts of felony disorderly conduct for allegedly staging a hate crime against himself in January.
The "Empire" star and his legal team appeared in court in Cook County, Chicago on Thursday to enter the plea. Smollett will be allowed to leave Illinois to travel to New York and Los Angeles to meet with his lawyers with 48 hour advance notice. He must also check in within 24 hours of returning to Illinois.
Smollett, who is black and gay, reported that on Jan. 29 in Chicago he was physically attacked by two men who hurled homophobic and racist slurs at him. During the investigation, Chicago Police arrested brothers Abel and Ola Osundairo in connection with the attack. The brothers, who were extras on "Empire," were released after 48 hours without charges.
In February, authorities charged and arrested Smollett for felony disorderly conduct for allegedly filing a false police report. In a press conference, Chicago Police Eddie Johnson said that Smollett paid the Osundairo brothers to help him stage the attack so Smollett could receive a bigger salary on "Empire."
Smollett's legal issues led to him being cut from the final two episodes of "Empire."
His legal team called the case "an organized law enforcement spectacle that has no place in the American legal system."
Last week a Cook County grand jury indicted Smollett on 16 felony counts of disorderly conduct stemming from the alleged hate crime hoax.
Smollett will reappear in court in April.