March 14, 2019 at 2:26 pm EST | by Mariah Cooper
Netflix cancels 'One Day at a Time'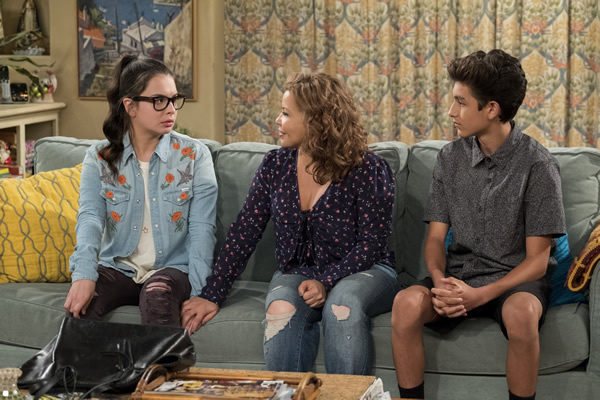 Netflix has canceled "One Day at a Time" after three seasons.
The comedy-drama series, which was a reboot of the 1975 Norman Lear sitcom, centered on a Cuban-American family headed by matriarch Penelope (Justina Machado). Rita Moreno, Todd Grinnell, Isabella Gomez, Marcel Ruiz and Stephen Tobolowsky also starred.
"One Day at a Time" was praised for its LGBTQ-inclusive storyline featuring Penelope's teenage daughter Elena (Gomez) who comes out as a lesbian.
Season three of the series began streaming on Feb. 8.
Netflix Chief Content Officer Ted Sarandos released a statement on the cancellation saying: "It's been a great honor to work with the legendary Norman Lear on One Day at a Time," he said in a statement. "I've personally spoken with Norman, and co-creators Gloria Calderón Kellett and Mike Royce, to express my gratitude to them, all the writers, the dedicated crew and the cast including the brilliant Justina Machado and dazzling Rita Moreno for creating a series with such humor, heart and humanity. This was a very difficult decision and we're thankful to all the fans who've supported the series, our partners at Sony, and all the critics who embraced it. While it's disappointing that more viewers didn't discover One Day at a Time, I believe the series will stand the test of time."
Executive producers Mike Royce and Gloria Calderón Kellett also released a statement saying: "Last night, Netflix told us they are canceling" 'One Day at a Time.' We had the time of our lives making this show. We worked with the best, most giving and talented cast, writers and crew ever, as well as the incomparable Norman Lear. So while our hearts are very heavy, they are also bursting with the appreciation for this amazing experience."
The cast mourned the show's cancellation with heartfelt messages on social media.
I'm so grateful to have played Penelope Alvarez. I don't even know how to begin to express my gratitude to everyone. Truly, I am so honored that we got to tell our stories .Yes it was a Latinx family but it was a universal story about family and love. An American Familia ❤️

— Justina Machado (@JustinaMachado) March 14, 2019
My heart is breaking, but I still can't help but thank Netflix for giving the Alvarez family a home for 3 years and for changing my life… and to the fans: familia para siempre. I got you. ❤️ https://t.co/ECvLXaJoqP

— Isabella Gomez (@Isabella_Gomez) March 14, 2019
One Day at a Time had what television used pray for: great quality, great reviews, passionate fan base. Like Star Trek. Like Deadwood. What I learned a while back is that there is always a closing night. Sometimes it comes too soon.

— Stephen Tobolowsky (@Tobolowsky) March 14, 2019