March 15, 2019 at 2:46 pm EDT | by Mariah Cooper
Ben Platt hopes coming out won't always have to be 'a giant announcement'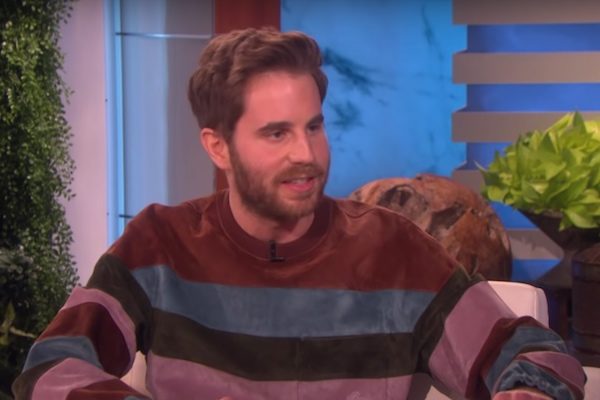 Ben Platt appeared on "The Ellen DeGeneres Show" to talk about his new album and open up about discussing his sexuality in his music.
"That's a very new thing for me," Platt, 25, told DeGeneres. "I've never had the opportunity, in my work or in my art, to discuss my sexuality or my relationships, so to have an opportunity to do that through something personal and through my piece of work has been wonderful."
Platt also praised DeGeneres for paving the way for LGBT celebrities to come out.
"I am very inspired by you, because in the way that you discuss your sexuality and your relationships, it became part of the art," Platt says. "[It's] part of what makes you so funny, and so fantastic, and not in replace of. That was just really inspiring to me."
Platt publicly opened up about his sexuality on his album "Sing to Me Instead." He says fans have been supprotive but he looks forward to a time when coming out doesn't have to be a "giant announcement."
"It's exposing in a new way and I'm trying to show different parts of myself. [The fans] have been really wonderfully supportive. Hopefully we're past the time where it has to be this whole giant announcement and it can just be part of who you are," Platt says.
"That's what it should be," DeGeneres replied. "It should just be like, 'oh we happen to know that that person is gay and that should be it.
Platt also discussed his role on Ryan Murphy's upcoming Netflix series "The Politician" and performed his new song "Temporary Love."