LGBT-friendly summer camp options
D.C. area has programming for theater, girls, yoga, STEM and more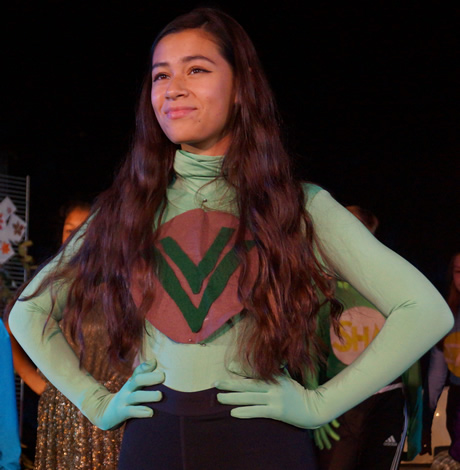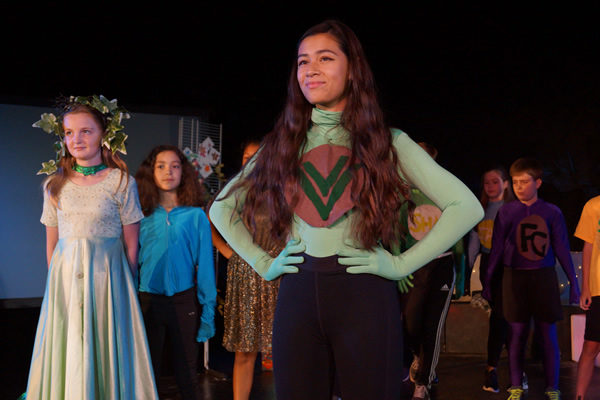 There may still be a chill in the air but local camps are already prepping for their summer sessions in the District. From musical theater programs, yoga, sports, STEM and even laser tag, there's an activity for your child to get out of the house, master a skill and have fun.
Adventure Theatre has Summer Musical Theater Camp at its Glen Echo Park location (7300 Macarthur Blvd., Glen Echo, Md.) for two-week sessions for rising first-sixth graders. Campers will perform the youth-appropriate shows "Go Fish," "Joust," "Rats!" and "Treasure Island." For each show, students will work with props and costumes, singing and scene work to prepare for the main stage show for friends and family. Pricing ranges from $800-850.
Campers in grades sixth-12 can participate in Summer Musical Theater Training Program at its Wintergreen Plaza location (837 Rockville Pk., Rockville, Md.). Students can study Contemporary Musical Theatre to learn about musicals such as "Come From Away," "Beautiful," "Kinky Boots," "Dear Evan Hansen" and "School of Rock." Campers will go on a day trip to New York City to see the Broadway musical "Mean Girls" and to participate in a master class with a Broadway performer. Students can also choose Movie Musical Theatre where they will study "The Wiz," "Chicago," "Gypsy," "Hairspray" and more. They will also visit New York City to see "King Kong" and participate in a master class with a Broadway performer. Pricing for both sessions is $1,350. For details, visit adventuretheatre-mtc.org.
Camp RimRock for Girls (343 Camp Rim Rock Rd., Yellow Spring, W.Va.) has three types of overnight camps. General Camp is for rising second-10th graders to participate in horseback rising, arts and crafts, performing arts, aquatics and sports. Riding Camp is for rising fourth-10th graders who can learn ring lessons, stable management, trail rides/swimming the horses and aquatics. Mini Camp is for rising first, second and third graders and offers all of the general camp activities except for horseback riding. General Camp two week sessions are $2,950 and four week sessions are $5,400. Rising Camp sessions are $2,000 and Mini Camp sessions are $1,500. For more information, visit camprimrock.com.
Circle Yoga (3838 Northampton St., N.W.) offers yoga and mindful-based activities for children ages 4-12. Half-Day Camp is for children ages 4-7 and is $250 per week. Full Day Camp is for children ages 6-12 and fees are $365 per week. Partial scholarships are also available. For more details, visit circleyoga.com.
Green Acres Camp (11701 Danville Dr., North Bethesda, Md.) has Junior Camp for current pre-Kindergarten, Kindergarten and first graders. Activities include swimming, cooking, music, carpentry and more. Senior Camp is for current second-sixth graders who can participate in kitchen chemistry, wood shop, swim instruction and more. The camp also offers Kreative Kangaroos for rising pre-Kindergarteners to swim, play sports and have outdoor play. For a list of pricing and sessions, visit greenacres.org.
HeadFirst Summer Camps has campuses at St. Albans & National Cathedral School (3101 Wisconsin Ave., N.W.), Mater Dei School (9600 Seven Locks Rd., Bethesda, Md.), Flint Hill School (3320 Jermantown Rd., Oakton, Va.) and Episcopal High School (1200 N Quaker Ln., Alexandria, Va.). Headfirst offers Junior Day Camp, which includes art, music, sports, STEM activities and swim lessons, for half day and full day sessions for pre-K and younger. Kids who are rising Kindergartners through rising first graders can attend Day Camp which also includes sports, music, swimming and STEM as well as activities surround the week's story and theme.
STEM Camp is for rising kindergartners through six graders who can learn coding, robotics, physics and forensics. Innovators, Inc. is HeadFirst's newest camp which will have campers solve STEM-based activities each week to solve a final team challenge. Each week there will also be a field trip. Multi-Sport Camp is for rising kindergartners-seventh graders who will participate in multiple sports and games each day. There is also a Basketball Camp for rising second-seventh graders and Soccer Camp for rising kindergartners-fifth graders. Overnight Camp is for rising fourth and sixth graders and includes a five-night, six-day program for campers to mix and match their electives. Fees range from $399-529 per week. For more information, visit headfirstcamps.com.
The Lowell School (1640 Kalmia Rd., N.W.) offers a variety of summer camp activities for children ages 2-15. One of the many programs includes Broadway Babies for kindergarten through second grade which teaches children about music theater, communication and storytelling. Awesome Authors is for rising first and second graders allows campers to read books, write stories and create their own ebooks. Programs for rising sixth-ninth graders include Chemistry of Cosmetics, Extreme Art: Ceramics and Welding and more. Summer Stage, a musical theater program, is also available for campers from rising third to ninth graders. For a complete list of activities and pricing, visit lowellschool.org/camp-overview.
Silver Stars Gymnastics offers gymnastics camp at its locations in Silver Spring (2701 Pittman Dr., Silver Spring, Md.) and Bowie (14201 Woodcliff Ct., Bowie, Md.). The camp is open for kids ages 3-15 to learn cartwheels, use the monkey bars, climb ropes and use the trampolines. The full day program is from 8:30 a.m.-4:30 p.m. and the half-day program is from 8:30-11:30 a.m. Silver Stars Gymnastics also offers Laser Tag Camp at its Bowie location. This camp offers four laser tag games per day, four gaming strategy sessions and two conditioning workout. For more details on sessions and pricing, visit gosilverstars.com.
Synetic Theater (1800 S Bell St., Arlington, Va.) prepares campers to perform the original play "The Bizarre but True Tales of the Humfrumble." For two weeks students will work with the senior artistic company members on staging the play which includes musical numbers and an original score. The program is open for Young Artists (ages 6-9) and Thespians (ages 10-14). There are multiple sessions throughout June, July and August. Regular registration is $725 and goes until March 31. Late registration is $775 and ends on Aug. 16. Morning or afternoon care and lunch packages are available as add-ons. A digital download of the final performance is included in the registration cost. For more details, visit synetictheater.org/camps.
What homeowners are grateful for this year
Where you live should be something to appreciate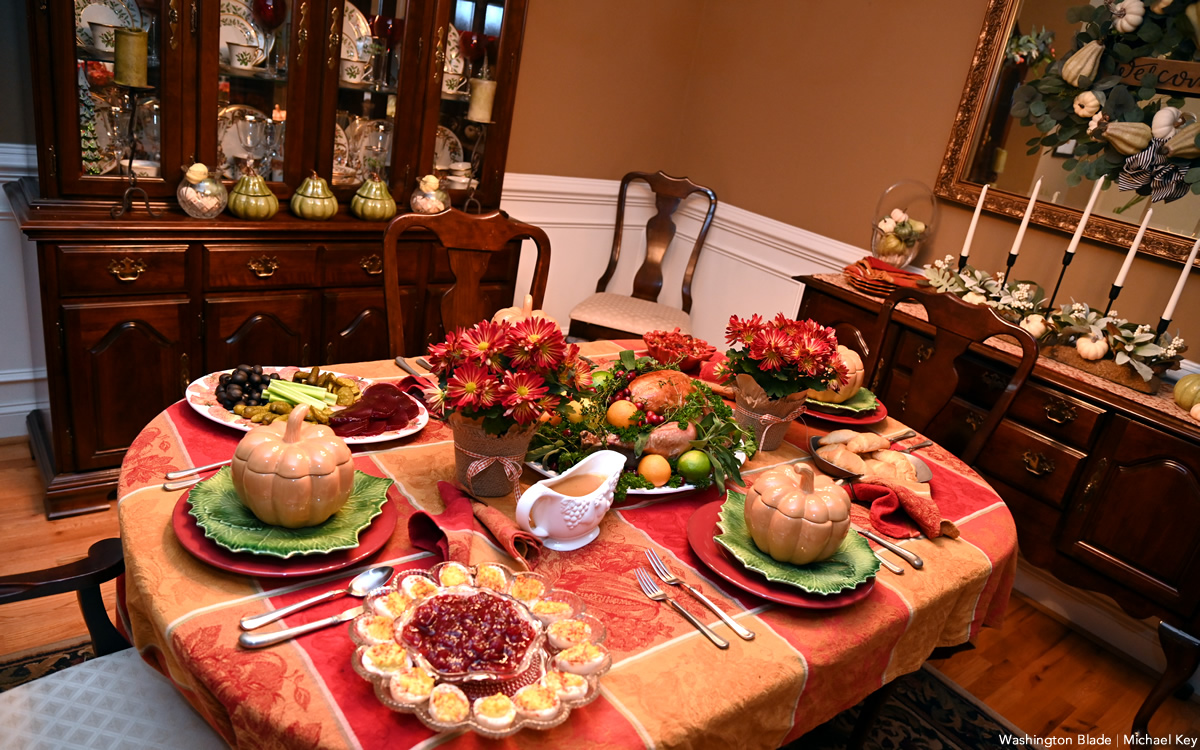 Since you're reading this over Thanksgiving weekend, I wanted to write about gratitude as it pertains to real estate, so I started by Googling "gratitude, house."
Unsurprisingly, page after page of results were links to recovery centers and residences. Sandwiched in between was a now defunct coffeeshop and yoga studio in Bandra, Mumbai. Although I applaud people who are in recovery and I like yoga, none of that hit the target of what I was looking for, so here are some of my thoughts and suggestions.
Can you be grateful for things inside, outside, and around your home? Of course you can! It might not feel as profound as expressing thanks for the people you love, or good health, or your chosen faith, but as a homeowner, you're making memories and experiencing ups and downs that you're going to reflect on years down the road.
Think about the purchase of your home and the steps you went through to seal the deal. Did you find it quickly? Did you compete with other buyers and win? Did you pay a fair price? Did you get a great interest rate? Did the loan process and settlement go smoothly? If so, be grateful.
Where you live can also be something to appreciate. Some people want a bustling urban environment with nearby amenities, such as shopping, dining, transportation, or multiple ways to exercise. Others want the quiet and solitude of a cabin in the mountains or on a lake, with acreage, wildlife and beautiful views of all Mother Nature has to offer. Still others want a larger, more reasonably priced home in the suburbs outside the Beltway, where they can hop on a train and get lost in a novel en route to the office.
So, is your home situated in the neighborhood or environment you wanted? Did the schools, if important to you, meet your expectations? Is it close to (or if you prefer, far from) family members? Is your commute to work or school manageable? If you answered yes to any of these questions, be grateful.
If you work from home, is the space pleasant and the atmosphere conducive to ensuring productivity? Is the color scheme energizing? Peaceful? Would your décor get at least an 8 out of 10 from Room Rater when you have a conference call on Zoom?
Is your home big enough to expand into as your family grows? Small enough for downsizing? Does the layout still meet your needs or have your needs changed?
Is what you own your dream house or condo? Could it be? If you need to make some modifications, be thankful for HGTV, the DIY channel, YouTube how-to videos, Thumbtack, and Yelp reviews.
Living through a renovation can bring out the worst in people. Weeks or months of doing dishes in the bathtub or showering at the gym can cause friction in even the most committed relationship. Once your renovation is completed, however, be grateful that your sanity withstood the trauma of living through it.
Be thankful for the things you don't notice or think of often. Do you love the way the dining room chandelier casts light on the ceiling at night or how the sun streams in through the skylight in the early morning?
Perhaps the feature wall you added makes you smile when you come in the front door or a favorite piece of art that reflects your personality catches your eye. Maybe you have pleasant memories of family gatherings in front of the fireplace or choruses of "Score" as you and your friends watch the World Cup on your 65" TV.
If you're like me, you're thankful that your boiler made it through last winter, that you didn't have to patch the roof again this year, or that you found that hole in the fence and repaired it before your dog got out.
During the year, we can lose sight of the things we are grateful for, so as Elle Woods suggested in "Legally Blonde 2," I highly recommend keeping a gratitude jar.
Use it to keep track of what you're grateful for by writing things down and dropping those notes in the jar. Then, when you have a home anniversary or are stressed out about a renovation, when out-of-town company stays too long or when the kids draw on the walls with a Sharpie, pull out a note from the jar and read it aloud like a mantra.
Unlike the sisters of Delta Nu, however, you don't really have to snap your fingers after reading it.
Valerie M. Blake is a licensed Associate Broker in D.C., Maryland, and Virginia with RLAH Real Estate / @properties. Call or text her at 202-246-8602, email her via DCHomeQuest.com, or follow her on Facebook at TheRealst8ofAffairs.
Tips for holiday home sales
Buyers at this time of year are more serious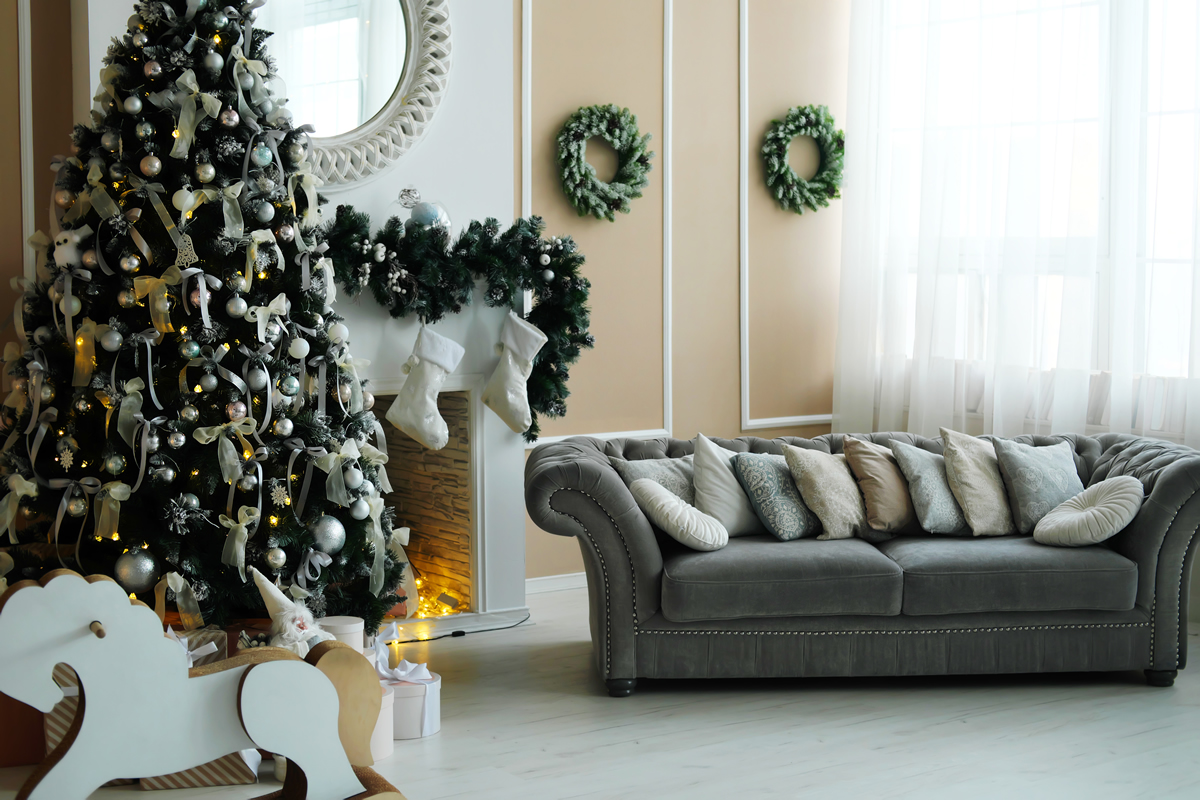 The holiday season is often considered a difficult time to sell a home – but sometimes it's necessary. For whatever reason, you may need to make a move quickly, and selling during the holiday months from November through January is your best option. If you find yourself in this situation, you should know that selling during the holiday season does have certain advantages.
Often, more than during any other time of the year, buyers are in the same situation as sellers – they are buying for a reason. It may be a relocation for work, it could be a move to be closer to an older family member, or any number of other reasons that require a move quickly. As a result, holiday buyers are more serious, and make more competitive offers, not to mention the fact that there is often less competition from other sellers because fewer homes are on the market.
If you find yourself needing to sell your home during the holidays, focusing on the advantages can be helpful, along with a few other tips, including:
• Add some holiday cheer to your home: Often, holiday decorations can add an extra spark of seasonal flair and can be quite helpful to sellers – provided that the decorations aren't overboard. Decorations that are too large or flashy may distract buyers and make your home feel crowded or cluttered. The right decorations, however, can be cheerful and bright and add some holiday spirit to your home that buyers enjoy.
• Create some curb appeal: The holiday season is a wonderful time to enhance your home's curb appeal with tasteful lights and other décor. It's also important if you live in an area where leaves fall from the trees to be certain to rake and maintain your yard and surrounding landscaping. Certainly, if it is icy or snowy, you should shovel your driveway and sidewalks and make sure your home is safe for potential buyers to visit. Additionally, bare trees often draw more attention to the exterior of a home, so ensuring that your paint is touched up, gutters are cleaned, and other exterior features are in good condition is important.
• Choose the right price point: Regardless of the time of year, pricing your home competitively will help to increase your chances of selling it quickly. Often, homes priced too high will linger on the market. The longer a home stays on the market, the more skittish some buyers become, and the lower the price may eventually have to go to ultimately sell it. Pricing your home competitively from the beginning can be very helpful.
• Remain accessible: The holidays can be a busy time, with many obligations and activities. As a result, it can often be more difficult than usual for real estate agents to arrange and schedule showings. Clearing your schedule as much as possible to accommodate agents and potential buyers can help to ensure that you get as many showings as possible, which will ultimately increase the chances of a quick and successful sale.
• Find the right real estate agent: The importance of this last tip can't be overstated. Finding an agent who knows and loves the community will help you to market your home effectively, highlight all of its selling points, and connect with the right buyer. At GayRealEstate.com, buyers and sellers across the country are paired up with LGBTQ-friendly agents who can help them achieve their real estate goals, and this can make all the difference between a smooth and successful selling experience, and a stressful one.
While these tips are intended to be helpful, it's also extremely important to consult with an agent who knows your unique market and can give you tips for your particular home. At GayRealEstate.com, we'd love to connect you with that agent today. Get in touch with us soon – we look forward to helping you reach your real estate goals.
Jeff Hammerberg is founding CEO of Hammerberg & Associates. Reach him at 303-378-5526 or [email protected].
Holiday gifts for car lovers
Something for everyone, from a Barbie Maserati to Subaru dog sweaters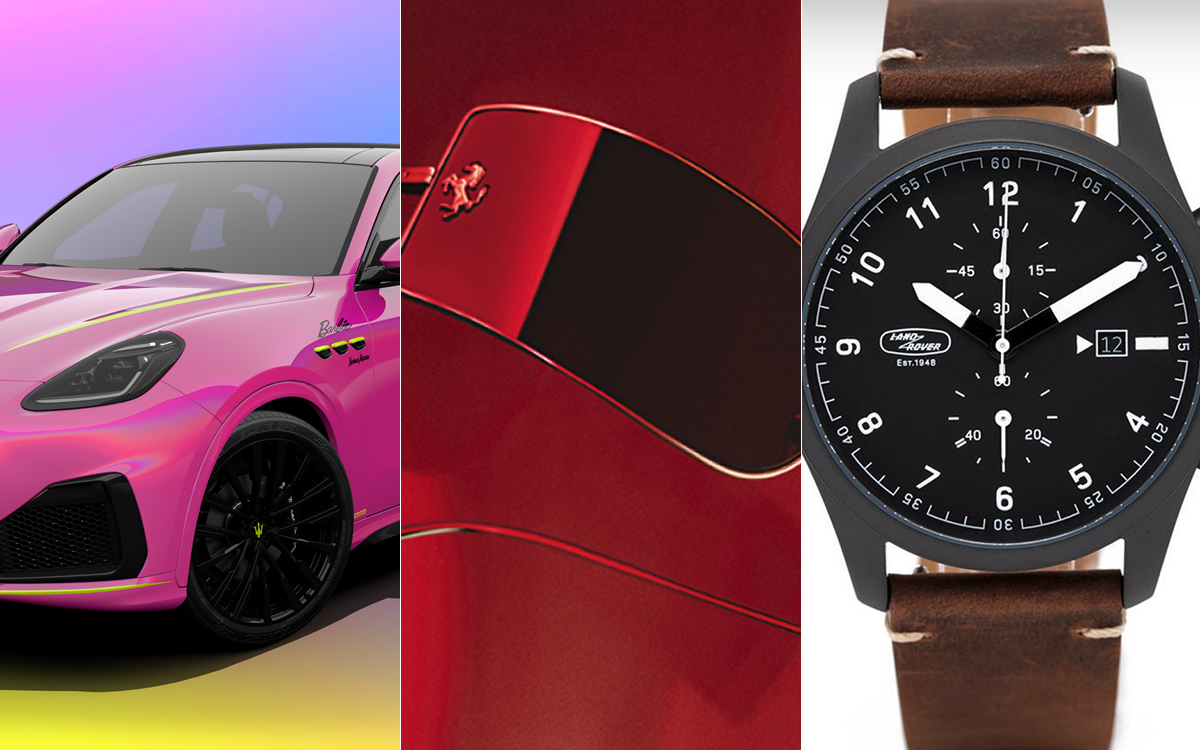 Sure, a $100 gift card to use at the gas pump or EV charging station is a nice stocking stuffer this holiday season, but there are plenty of other much more playful gifts for car fans.
Subaru Blue-Striped Beanie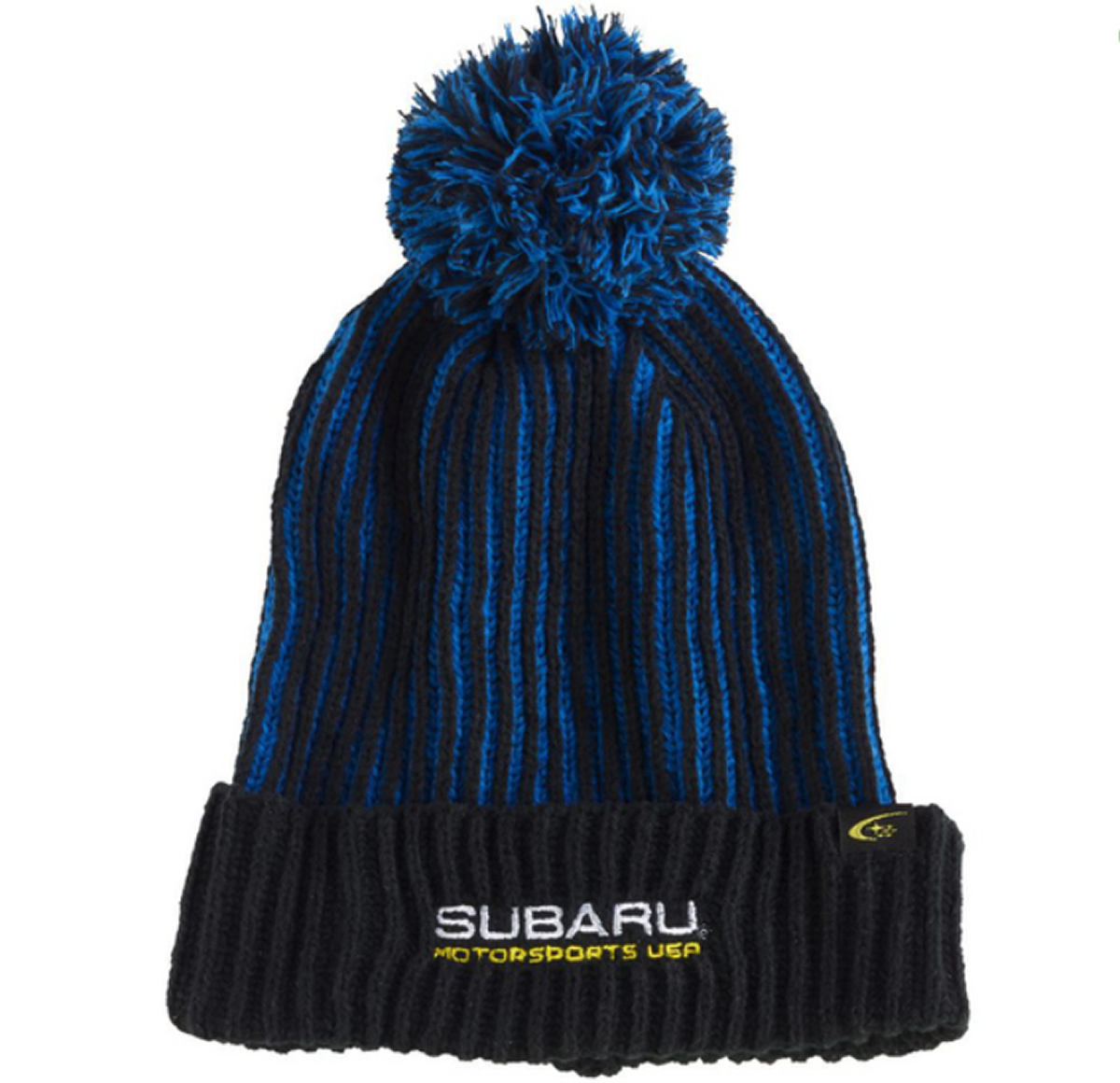 To help reduce waste and carbon emissions, Subaru offers assorted eco-friendly clothing. This includes a blue-striped beanie ($15), made from 100% recycled acrylic knit and festooned with a sassy pom on top. Subaru Motorsports USA logo is embroidered on the side.
Barbie Maserati Grecale Trofeo SUV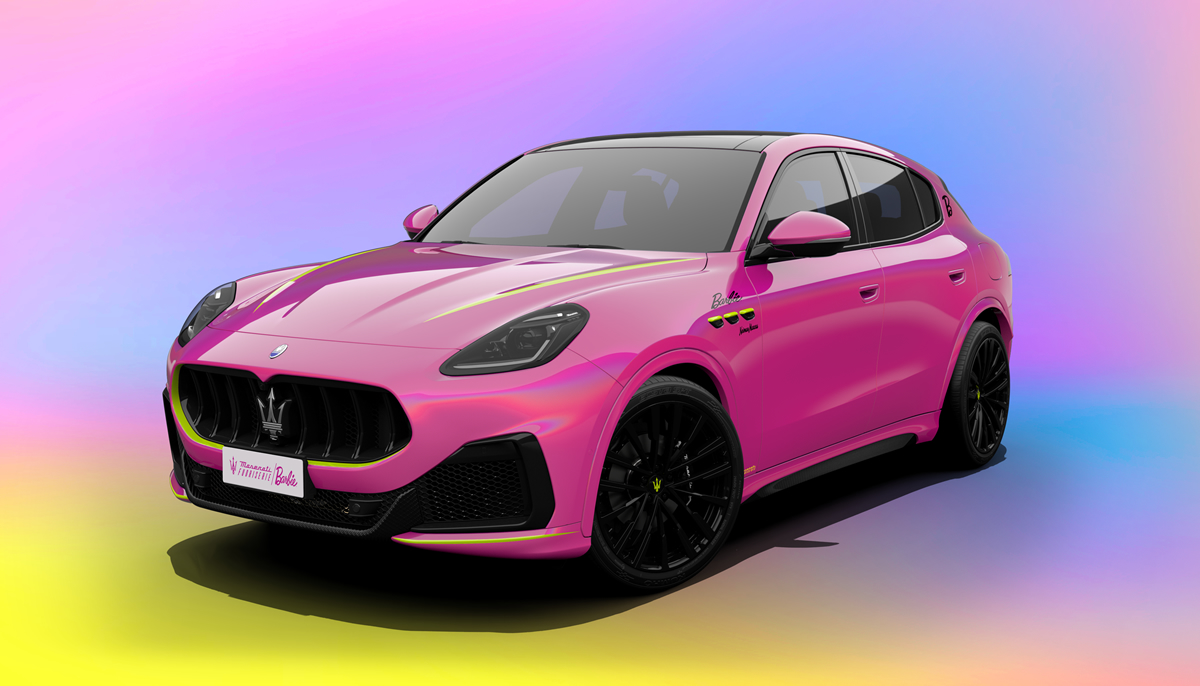 For megabucks motorheads, Neiman Marcus offers its annual holiday catalogue —a collection of "fantasy gifts"— with the Barbie Maserati Grecale Trofeo SUV ($330,000). This fab ride—in shocking pink and with yellow accents—can sprint from 0 to 60 mph in less than four seconds. Only one is available, with 10% of the sale donated to the Barbie Dream Gap Project, which helps provide equal opportunities for girls and young women.
Hyundai Nexo Kiddie Car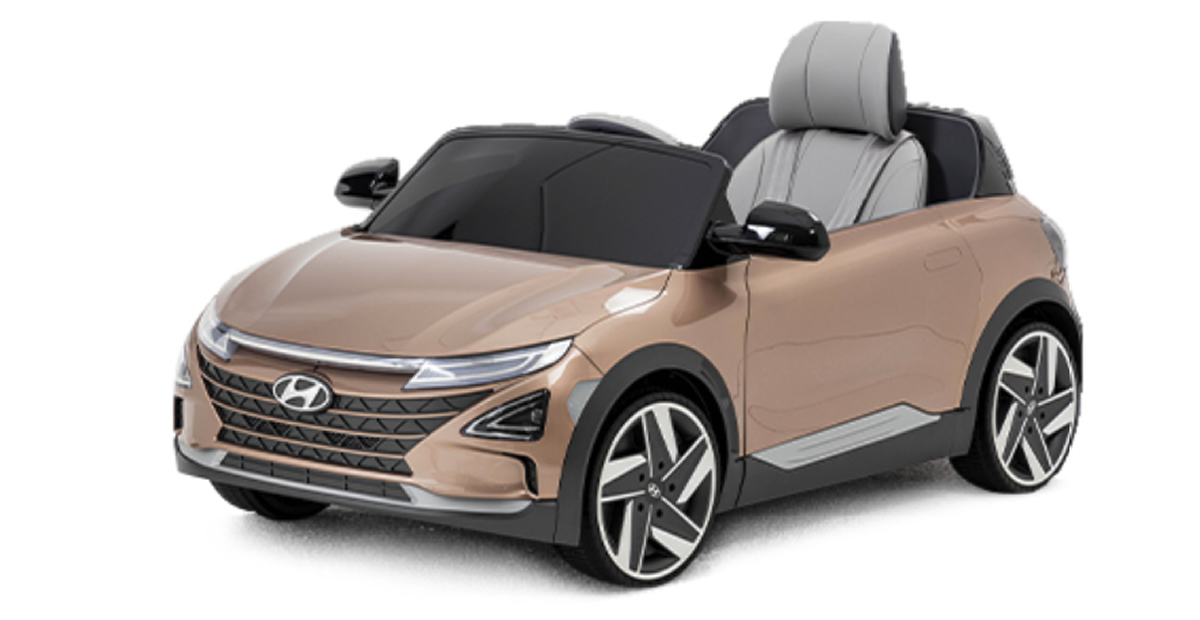 Back in the day, there were Hot Wheels, Matchbox Cars and Tonka Toys. Today, there's the Hyundai Nexo kiddie car ($737), an electric-powered plaything with vegan leather, stitched seating and rear sensors that beep when there's an obstruction. Parents can control the car via a Bluetooth remote-control system. Charging time: seven hours.
Mercedes Classic 300 SL Desk Clock

Turn back time with the Mercedes classic 300 SL desk clock ($85) made of aluminum and stainless steel, with a wave pattern on the dial similar to the design used on the dashboard of that vintage Benz.
The Godfather Cadillac Model Car

Like Marlon Brando, here's an offer you can't refuse: The Godfather Cadillac ($23), a diecast model of the 1955 Fleetwood in that movie.
Ferrari Wraparound Sunglasses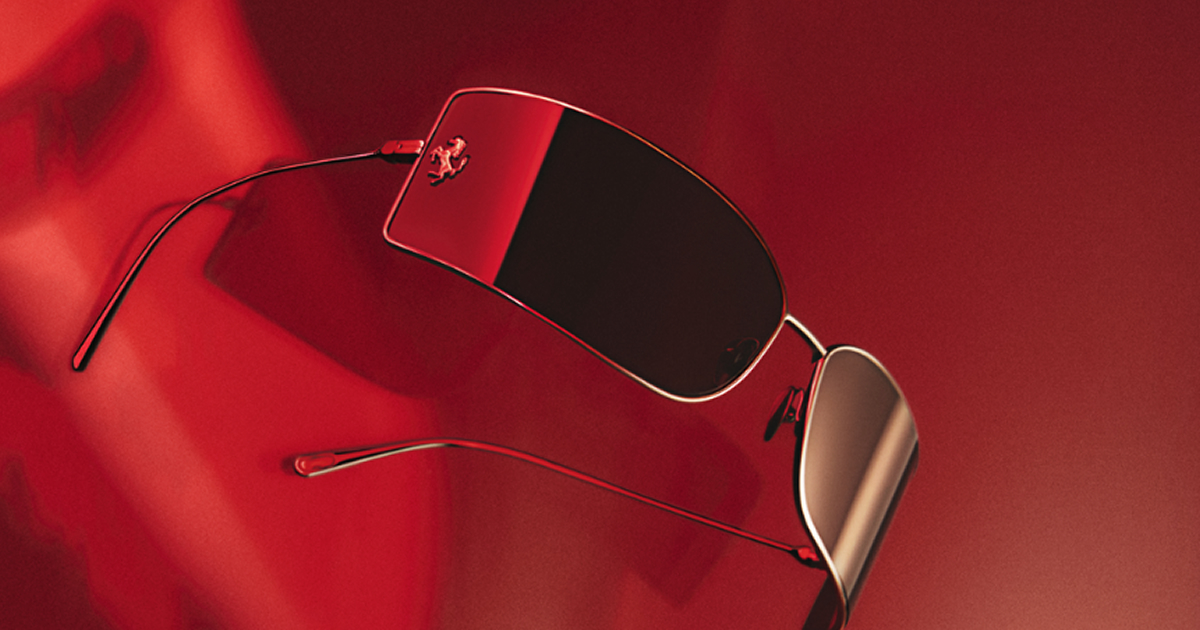 Caio bella! Sleek unisex sunglasses ($1,275) from Ferrari feature a futuristic wraparound design with steel frame, titanium nose pads and the automaker's prancing-horse emblem on each lens.
Maserati Blue Unisex Socks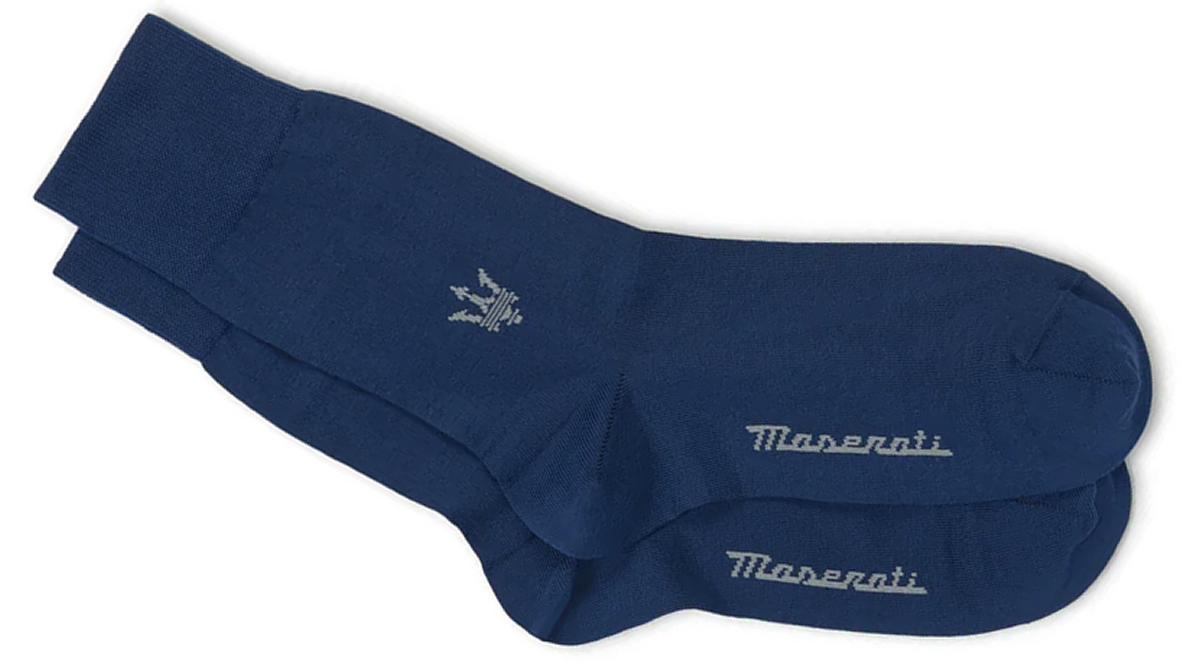 What better stocking stuffer than, well, socks. Maserati's blue unisex socks ($31) are made of a high-quality blend of cotton and technical fabric, with the Maserati trident logo inlaid on the side and sole of each sock. Ideal for outdoor activities or sports.
BMW Scooter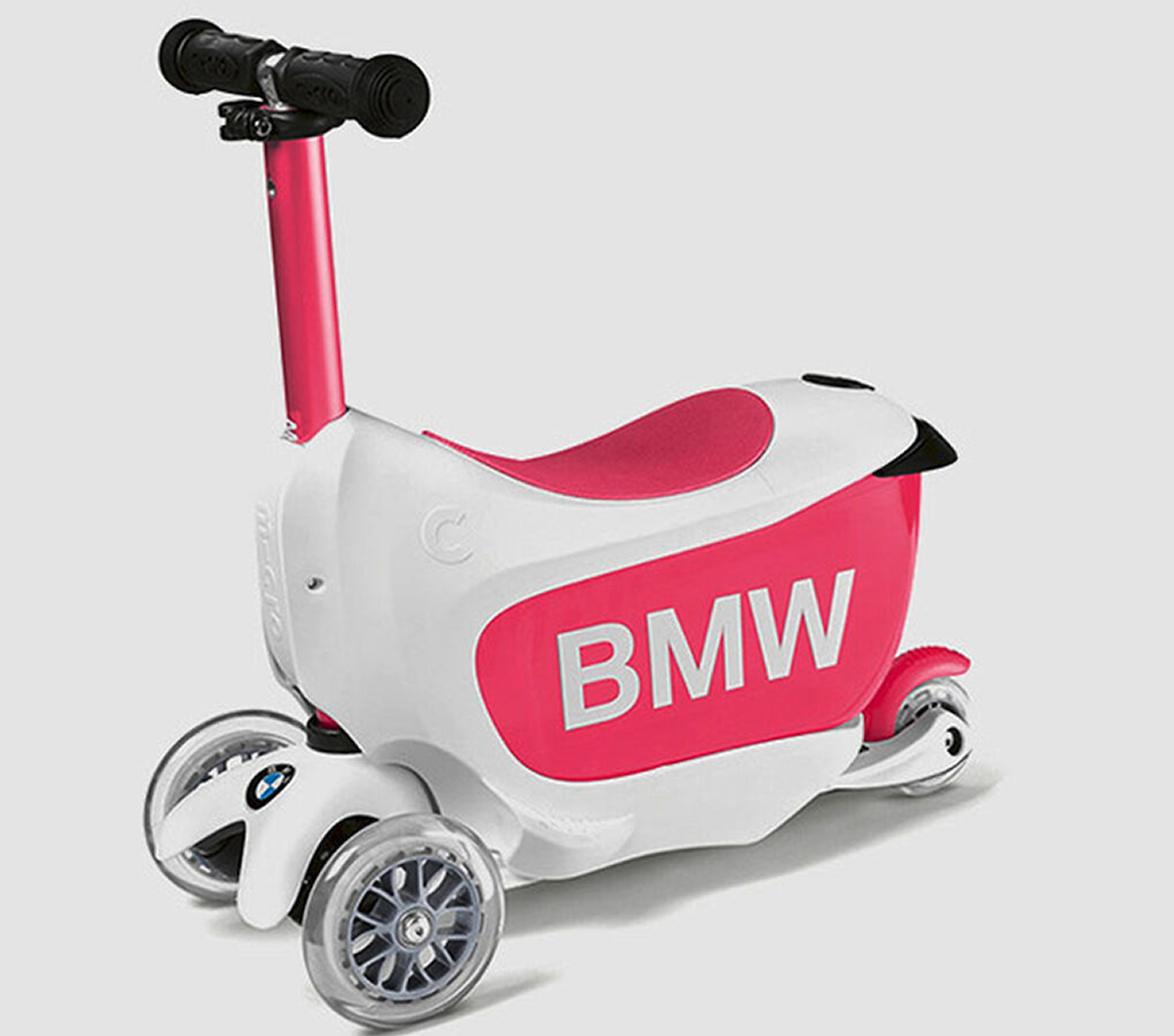 The BMW kid's scooter ($120) is made of durable plastic and metal, with a height-adjustable steering bar and convenient storage drawer to hold stuff. Available in choice of two snazzy color combinations: white/raspberry or black/orange.
Ford Bronco Holiday Adult Onesie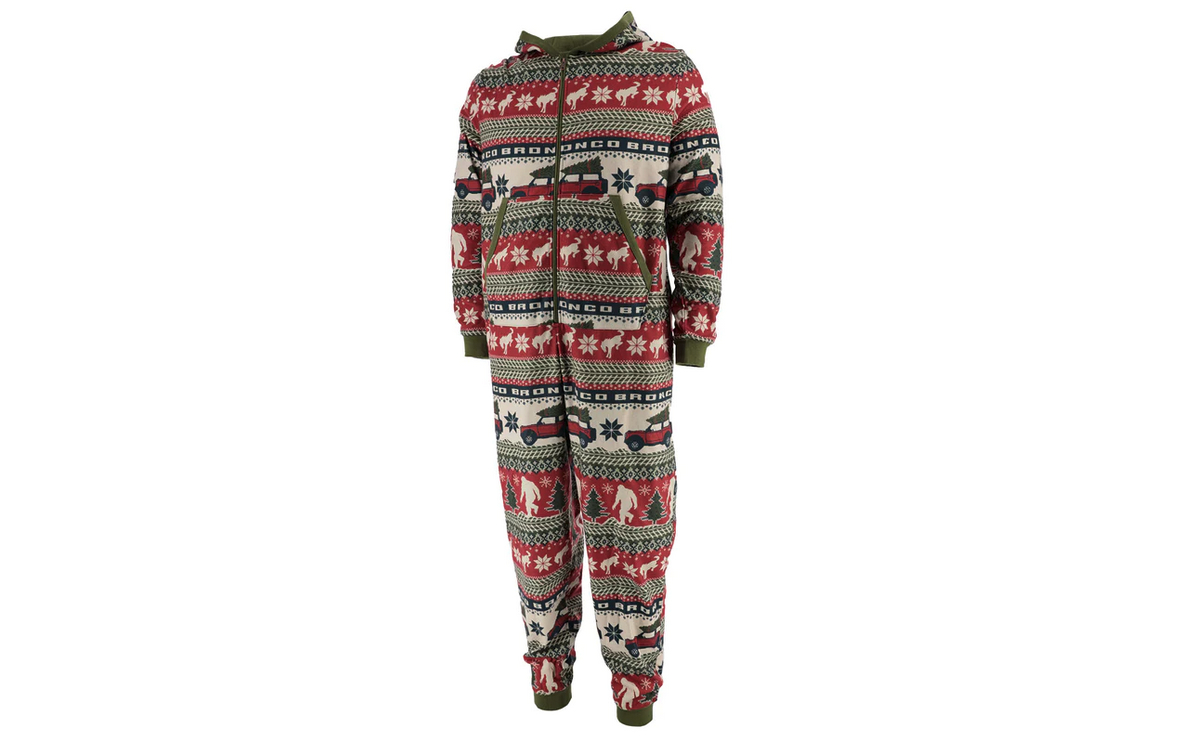 Ford is proud of its ugly holiday sweaters, but this year there's the Bronco holiday adult onesie ($45). Made of 100% polyester polar fleece, this glorified pajama comes with loose-fitting hood, tight-fitting cuffs for your arms and ankles, and a cringe-worthy design in maroon, sage and cream coloring.
Land Rover Heritage Watch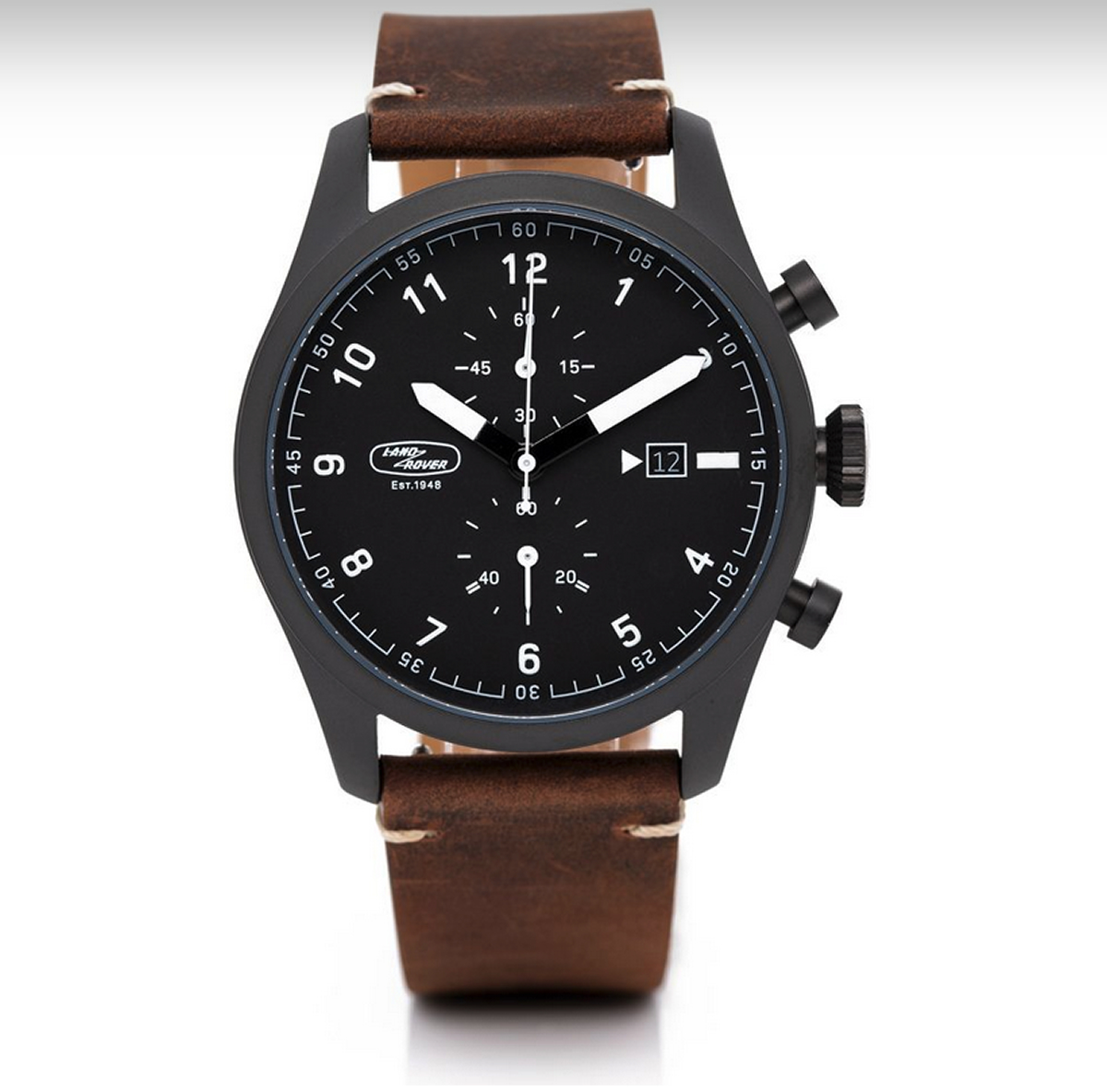 Inspired by old-school aviator timepieces, the Land Rover Heritage Watch ($282) has a leather strap, rugged stitching and early Land Rover logo on a matte black dial and ion-plated case. Available with a snazzy Land Rover presentation box.
Subaru Dog Sweater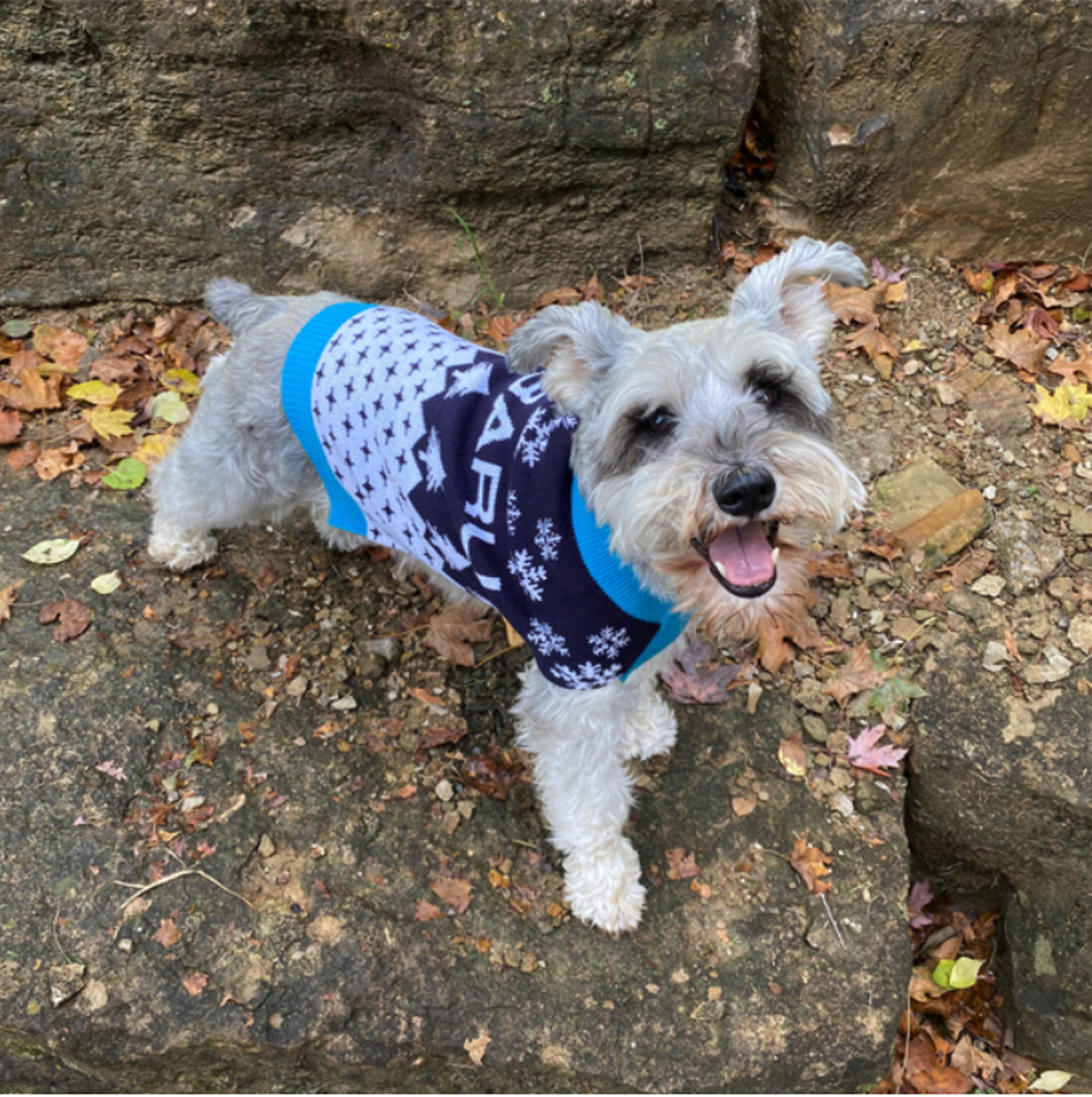 Subaru offers festive gifts for those four-legged members in your family, including a holiday dog sweater ($35) made of jacquard knit. Other Subaru pet-centric presents: collars, leashes, clip-on safety light, travel roll-up mat, toss-n-chew dog toy, fleece plushie full of cat nip, and more.
Retro Datsun Lunch Box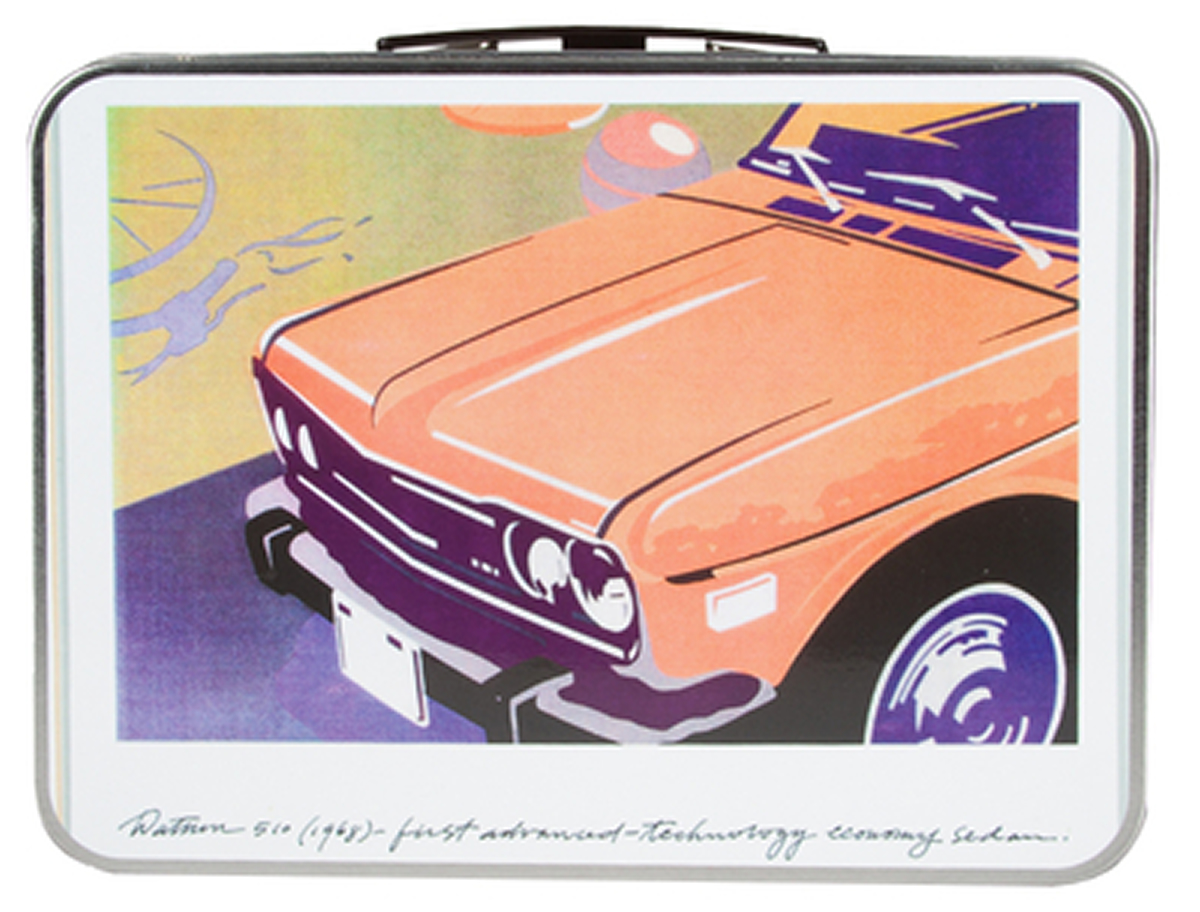 Gearhead foodies will appreciate the Datsun lunch box ($15), with images of two iconic cars from that retro automaker: the racy 240z roadster on one side and the stylish 510 sedan on the other.